Whether you have fresh blackberries or frozen, this recipe for Fresh Blackberry Ice Cream is uncooked, refreshing, not-too-sweet, and something different from the usual vanilla and chocolate. The chocolate shards are optional but highly recommended.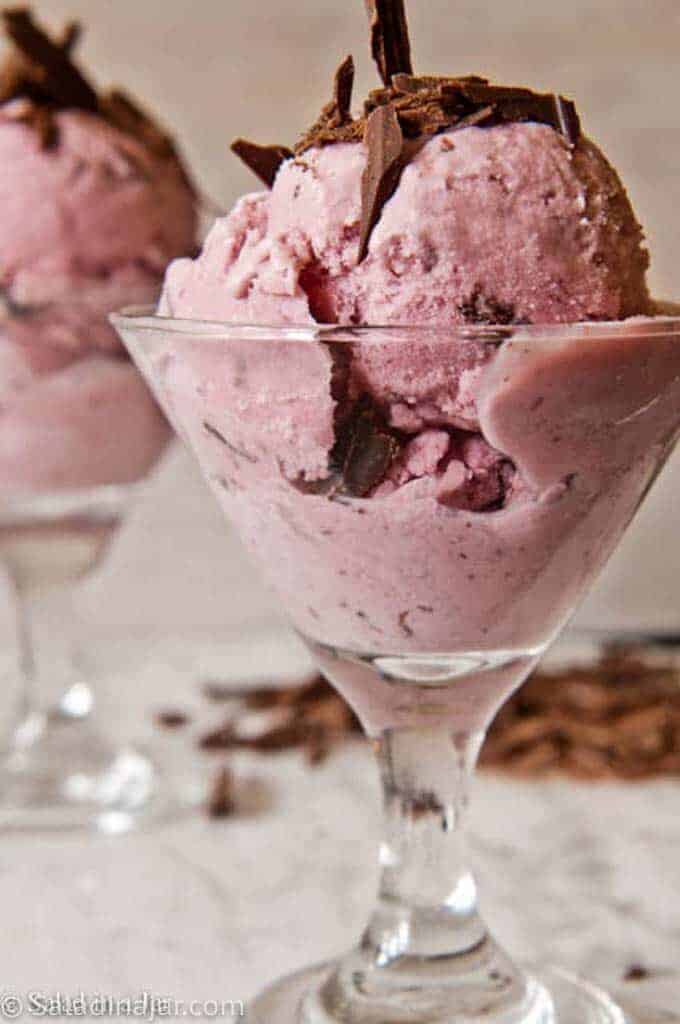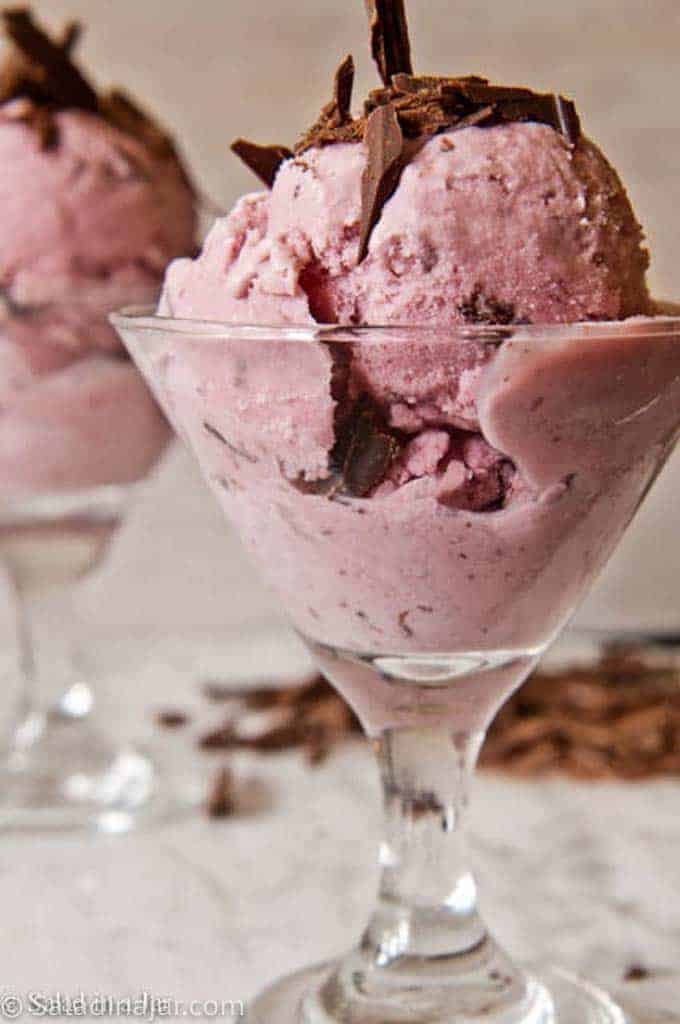 Have you ever had this happen?
We were enjoying our first successful crop of blackberries earlier this summer when something, somebody, or some animal decided to enjoy them as well. Whatever it was swooped in and cleaned out our entire crop overnight.
The only clues were some berry parts and seeds dropped on top of the pool equipment located next to the blackberry bushes. Makes me think the berry robbers could fly. Anybody else ever had this happen? Luckily, I had gathered a pretty big batch of berries only two nights before in anticipation of making this ice cream.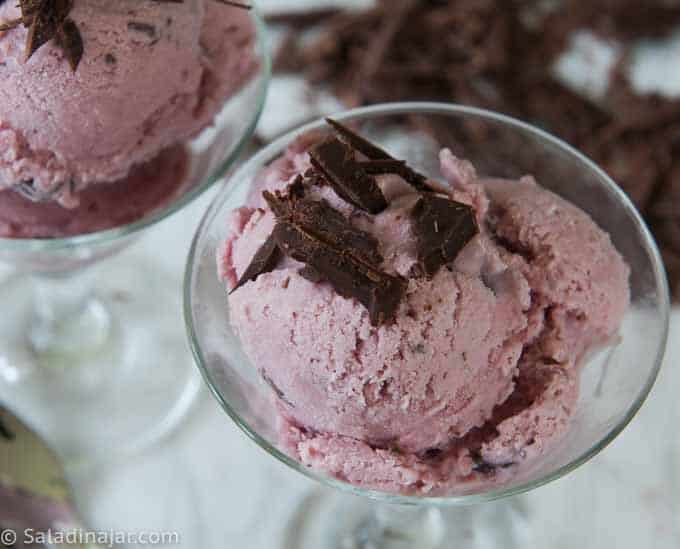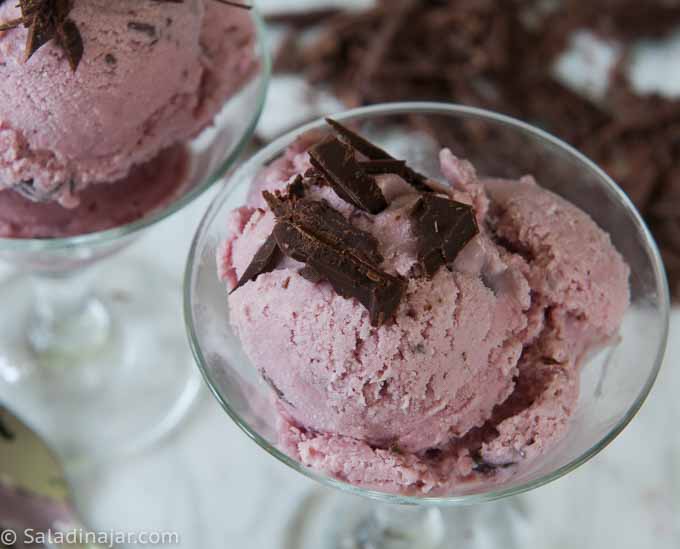 Fruit and chocolate combinations
As someone who is not usually a fan of fruit/chocolate combinations, I am surprised how well the chocolate pairs with the fresh berry flavor. Your tastebuds will wallow in the initial sweet mellowness of the blackberries and cream.
But as the cream disappears, you are left with the not-so-sweet but perfectly compatible flavor of the irregularly shaped bittersweet chocolate shards. Indulge yourself and buy good chocolate for the most satisfaction.
Is it OK to use raw eggs in ice cream?
This is uncooked ice cream. Cooked ice-cream or custard-style tends to be richer (all those egg yolks) and certainly more labor-intensive.
Please note this recipe calls for raw eggs. We think the flavor is better and aren't concerned about safety because the eggs are washed before they are sold. If you are uncomfortable with the idea or are serving people who are immunocompromised, look for pasteurized eggs sold in some markets.
How to prepare berries for Fresh Blackberry Homemade Ice Cream: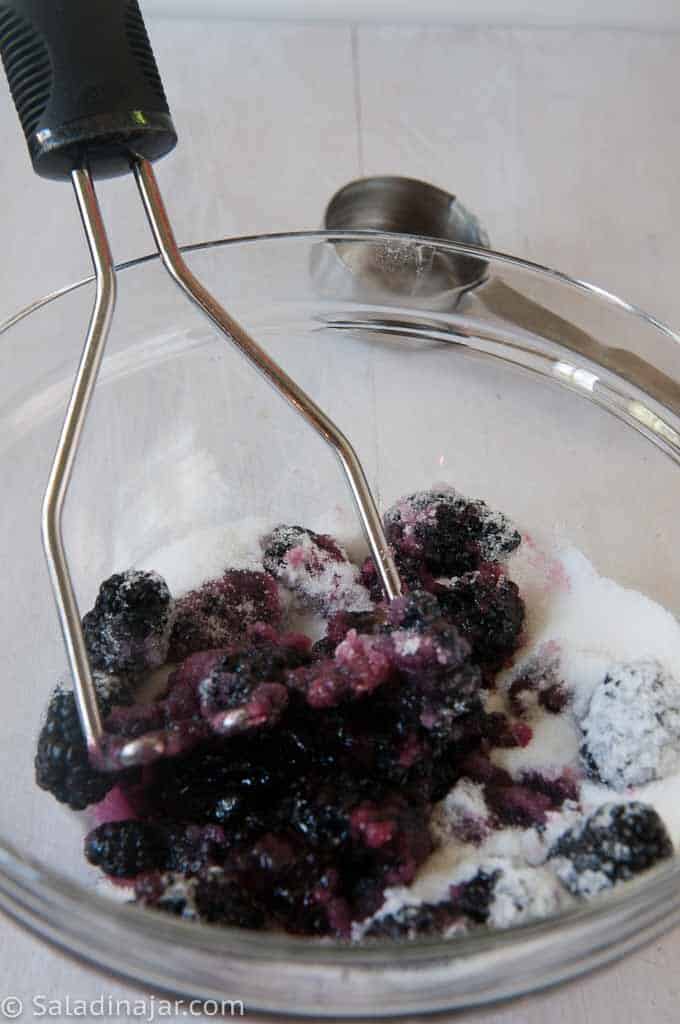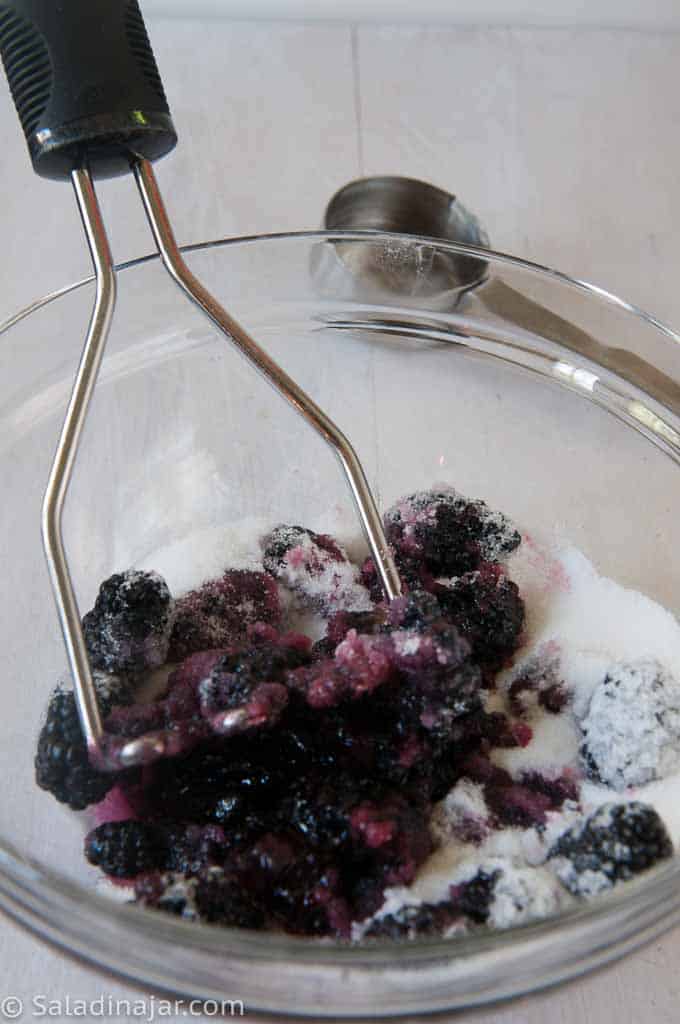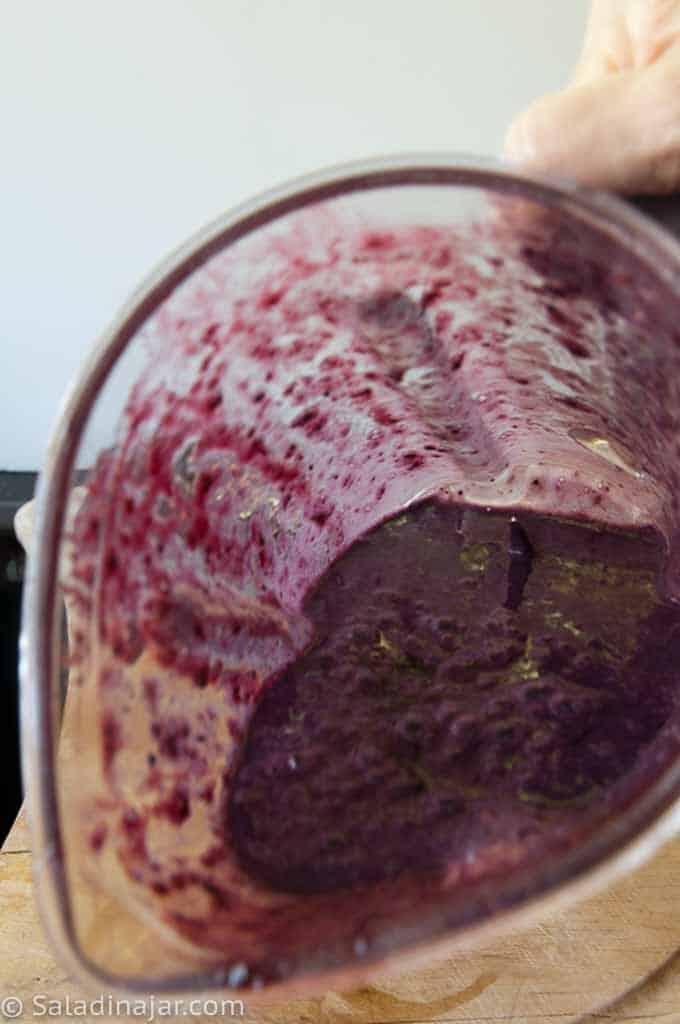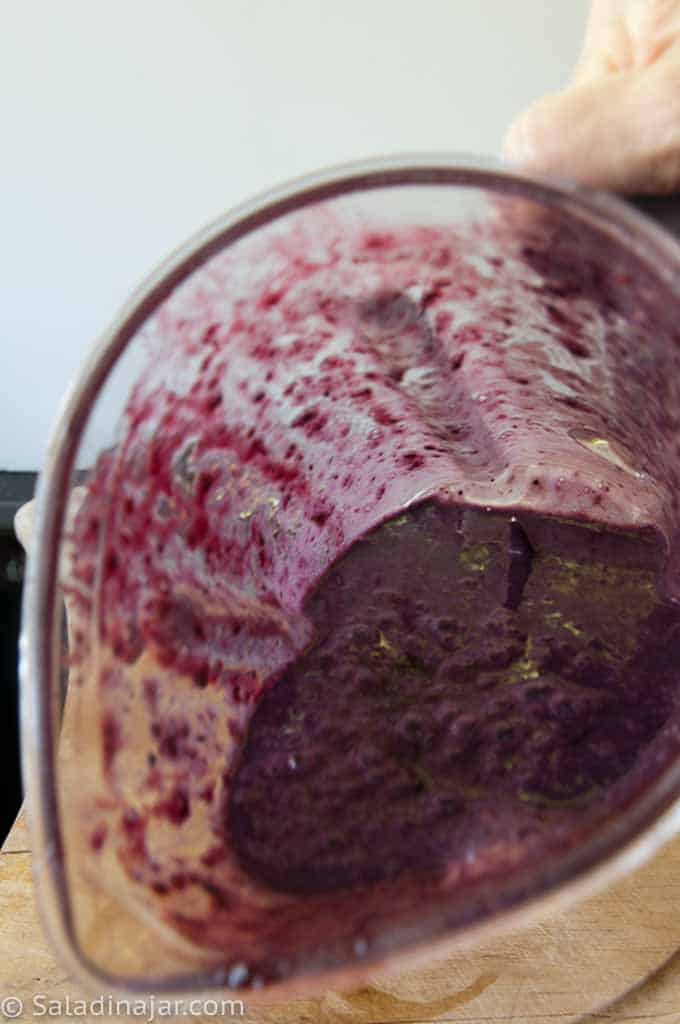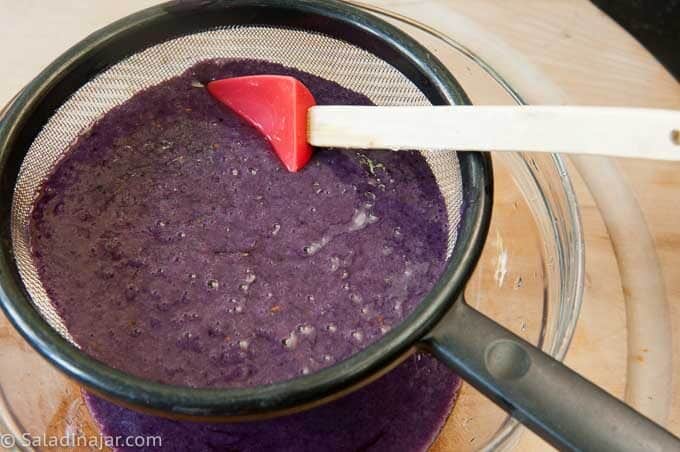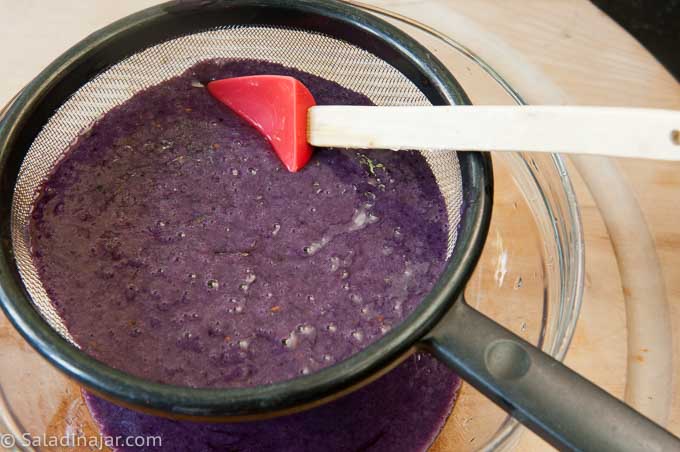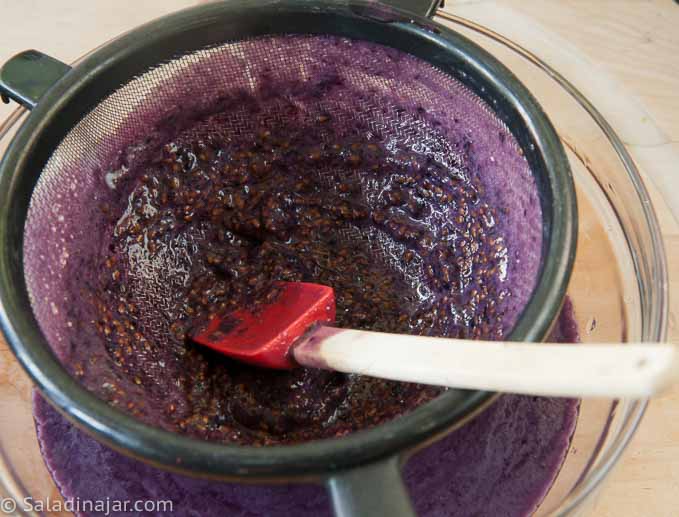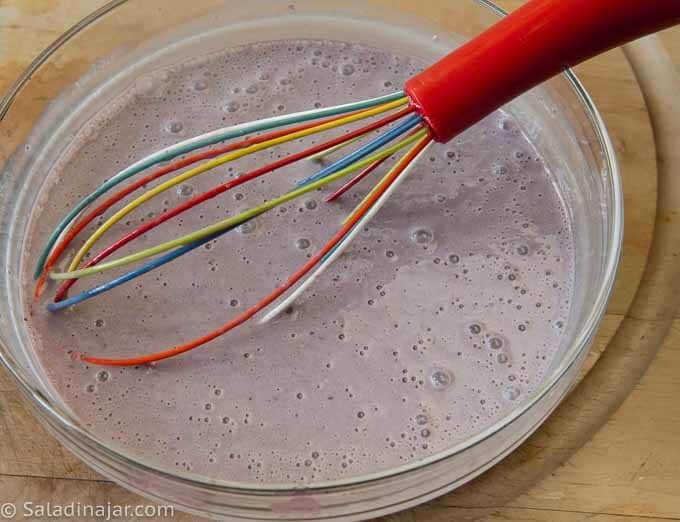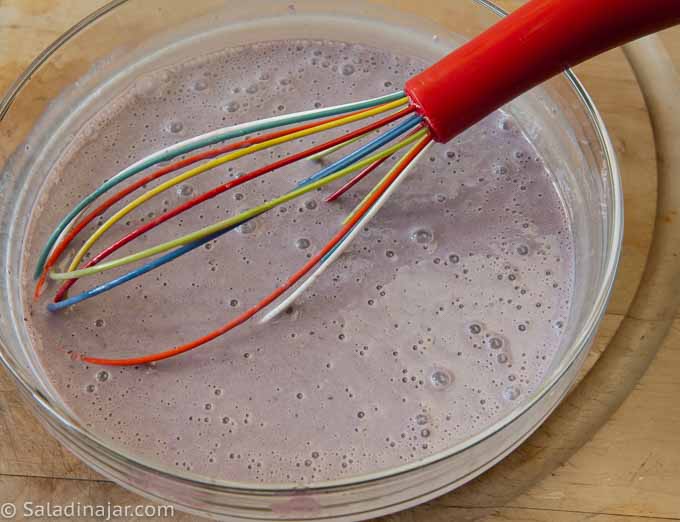 How to make Blackberry Ice Cream with a Donvier Ice Cream Maker:
The Donvier Ice Cream Maker is my favorite way to make ice cream. However, this recipe will work with any ice cream maker. Although the pictures show Coffee Ice Cream, the process is the same.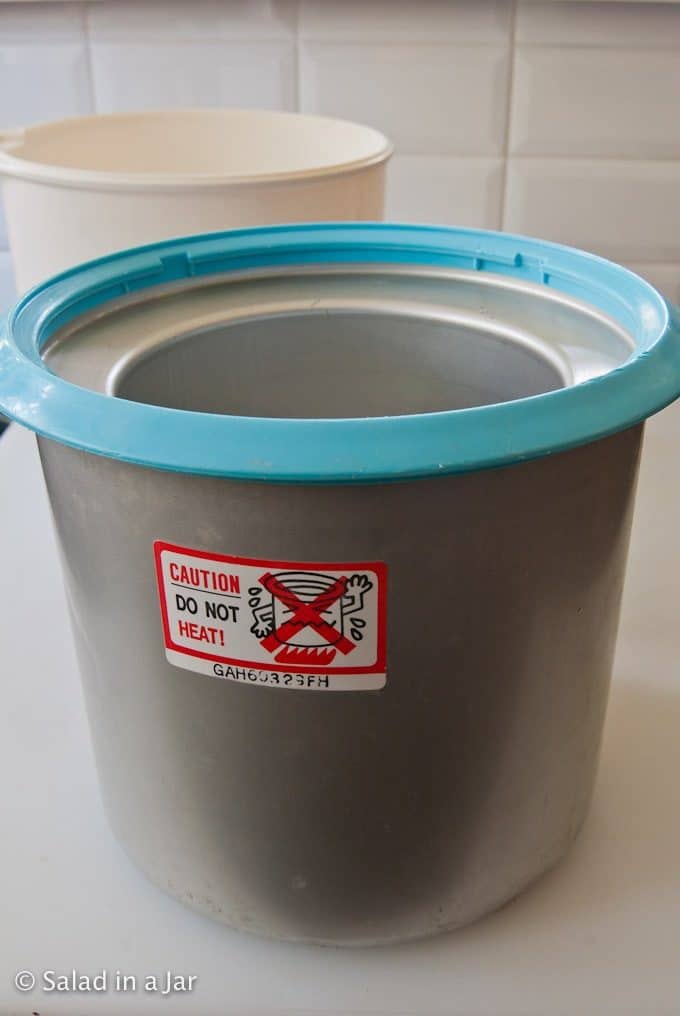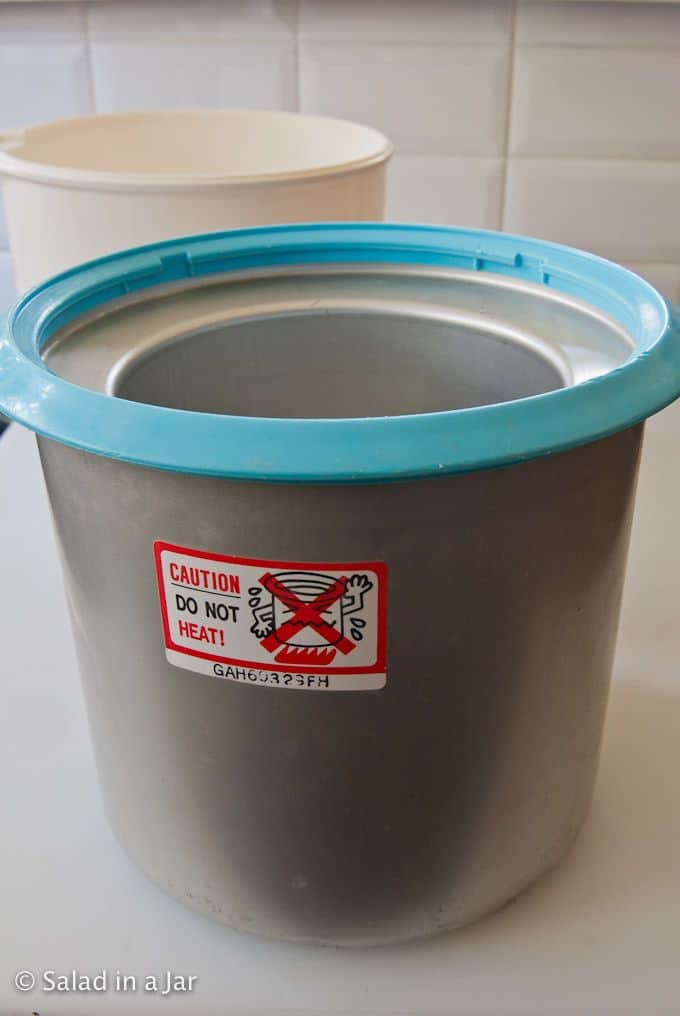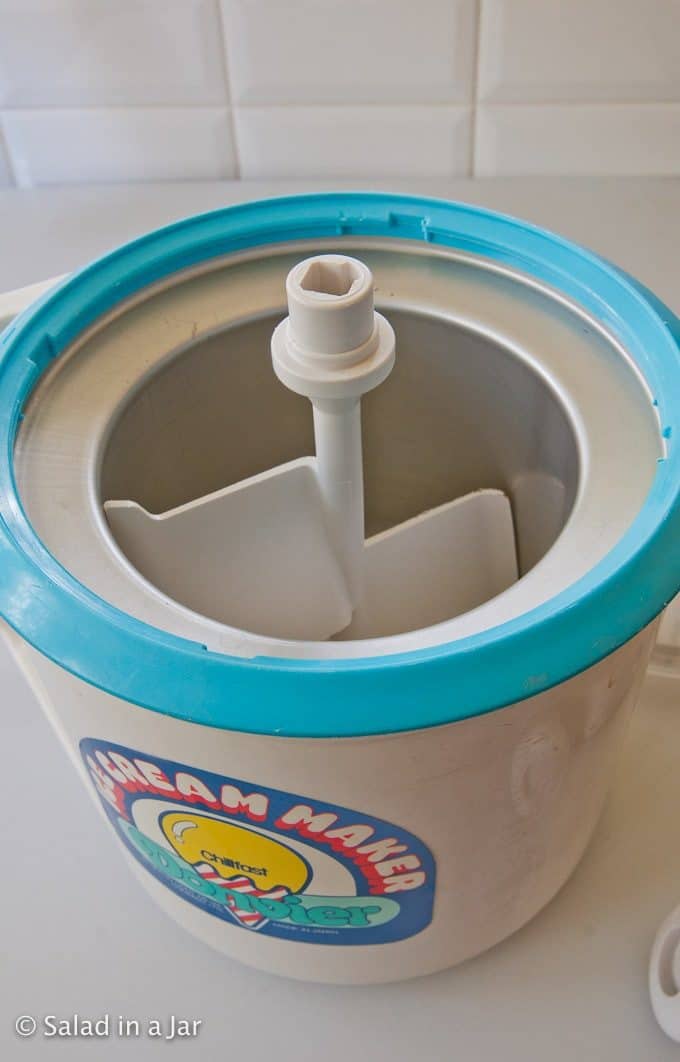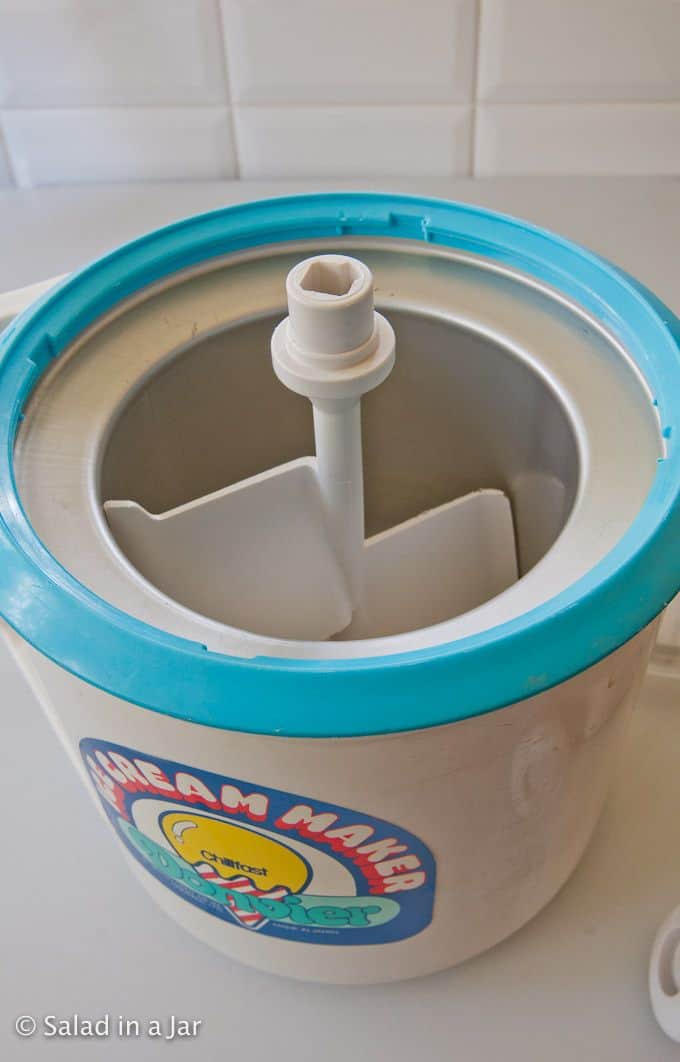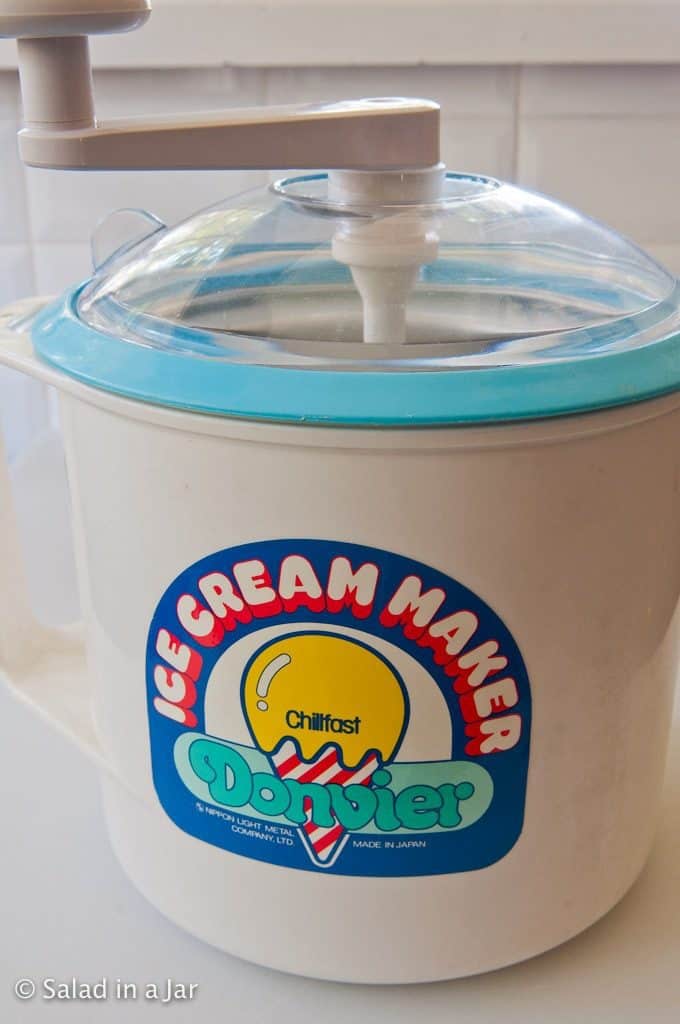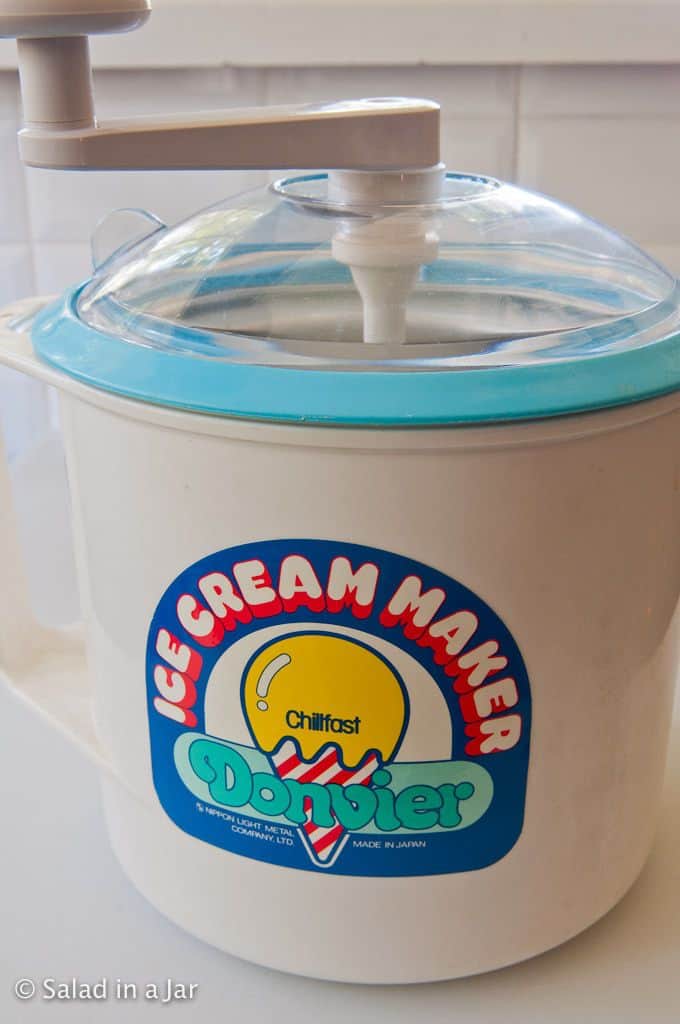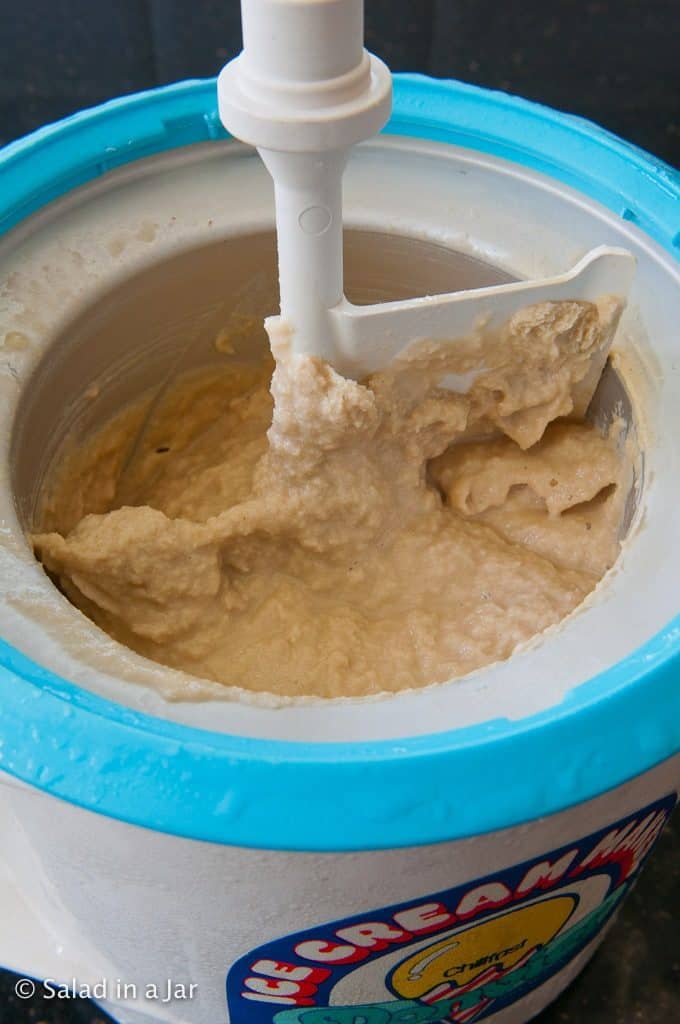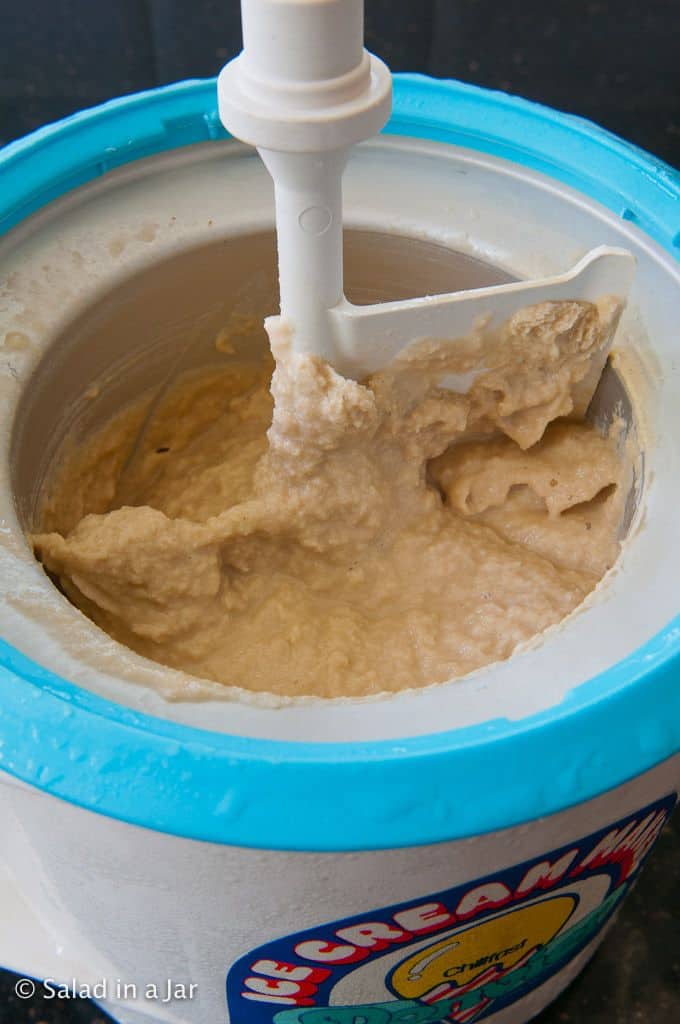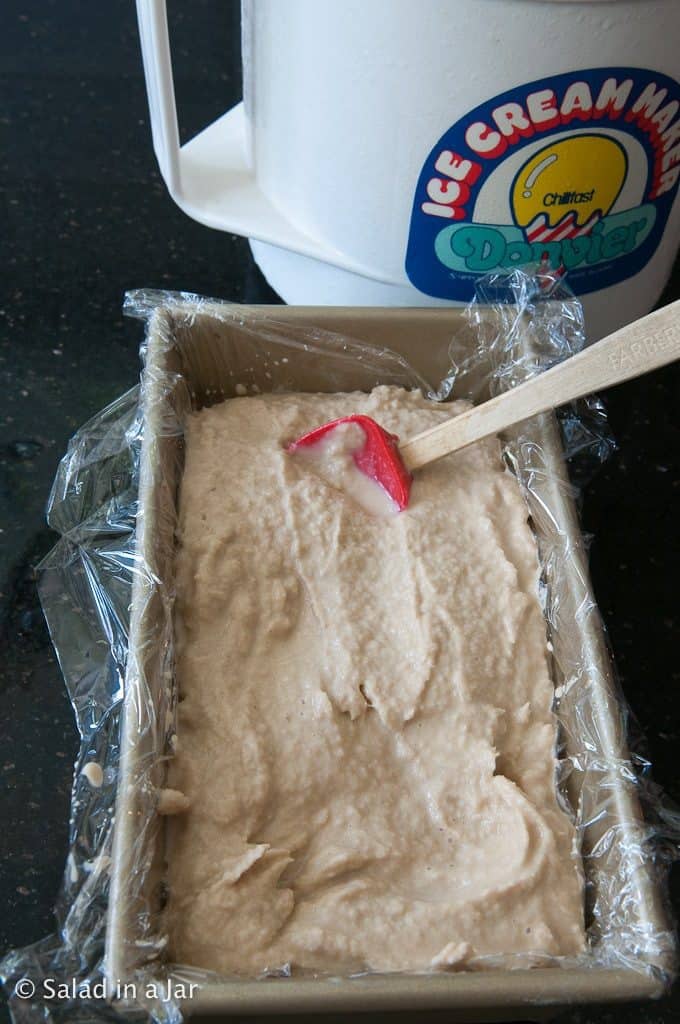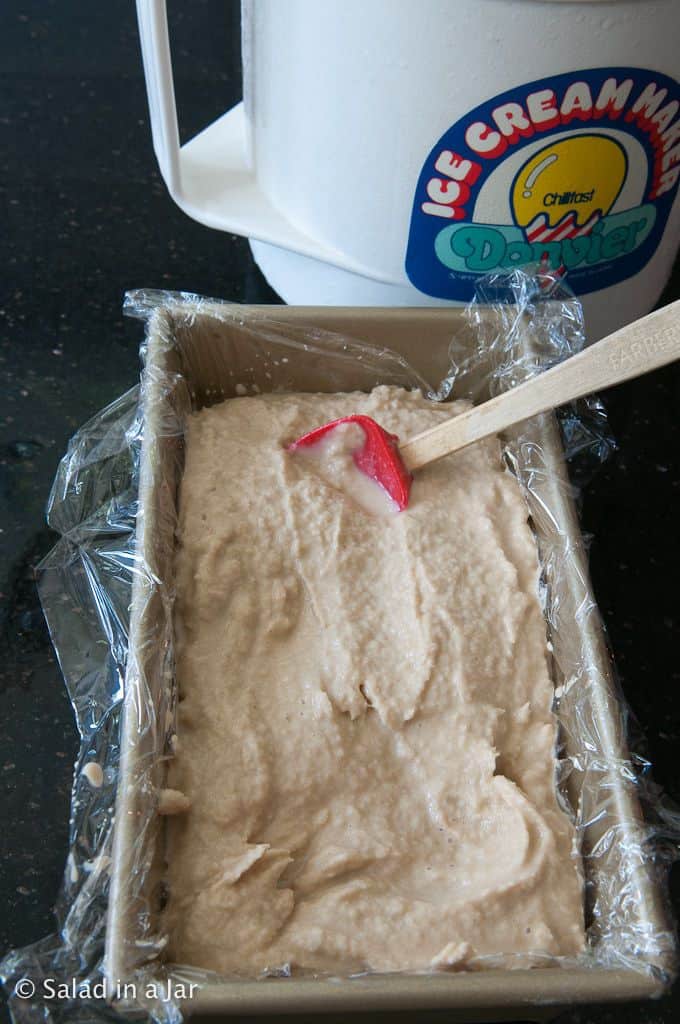 Why add vodka?
I'm not into drinking alcohol (personal preference), but I keep vodka in the house for two reasons.
Vodka is useful for making vanilla extract
A tablespoon of vodka added to any homemade ice cream keeps it from freezing rock hard without changing the flavor. Consequently, leaving it out is OK, too. No substitute is required.
Did you enjoy this recipe? If so, you can help others and myself by leaving a 5-star 🤩 rating in the recipe below. No comments required.
Hope to see you again soon!
Paula
p.s. If you have any questions or suggestions, you can email me privately: paula at saladinajar.com.