Preview: Armadillo Eggs with Chicken and Bacon are flattened chicken tenders stuffed with cream cheese, laced with chopped jalapeño pieces, then wrapped with bacon.
Add bacon to anything, and it will fly off the table. That's what a caterer once told me. I believe it. Certainly applies here.
Whether you're planning a cookout this weekend or cooking indoors, grill up a few of these sizzling treats for a quick appetizer or serve as an entree. I can't think of a better way to celebrate the Fourth of July than with a big plate of these spicy, cheesy, smoky, and crispy chicken nuggets.
Whether you call them Armadillo Eggs with Chicken, Chicken Grenades, Jalapeño Chicken Poppers, or Bacon-Wrapped Chicken Jalapeño Bites, they will make the men in your life go crazy. I promise.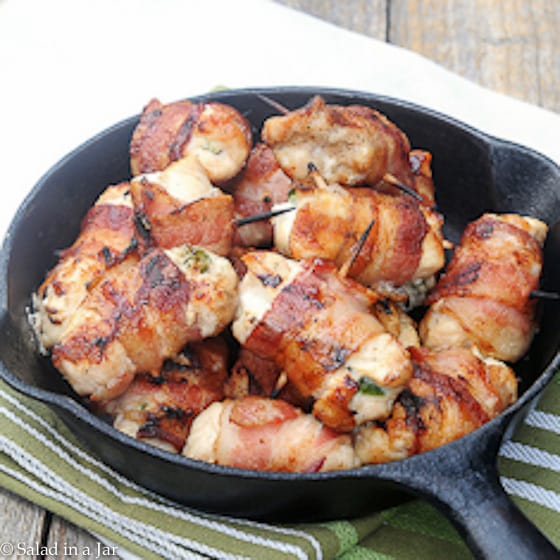 Is there a substitute for the jalapeños?
If you don't like spicy, leave out the jalapeños or skimp a bit. I prefer fresh jalapeños over the canned or pickled ones traditionally used with nachos. They are milder and prettier, too.
Can I freeze jalapeños?
Did you know you can freeze whole fresh jalapeño peppers? Throw the washed peppers into a small plastic bag and freeze. When ready to use, thaw the peppers under running water, and prepare for your recipe.
Can I cook these in an air-fryer?
Yes. I've only experimented with the new air-fryer attachment sold for the Instant Pot. Preheat to 400˚ F. That's important. Then cook one layer for 12 minutes, turning half-way through.
I like to line the original stainless steel pot insert that comes with the Instant Pot with aluminum foil. This facilitates cleanup and keeps any drippings from burning.
---
How to assemble Armadillo Eggs with Chicken and Bacon: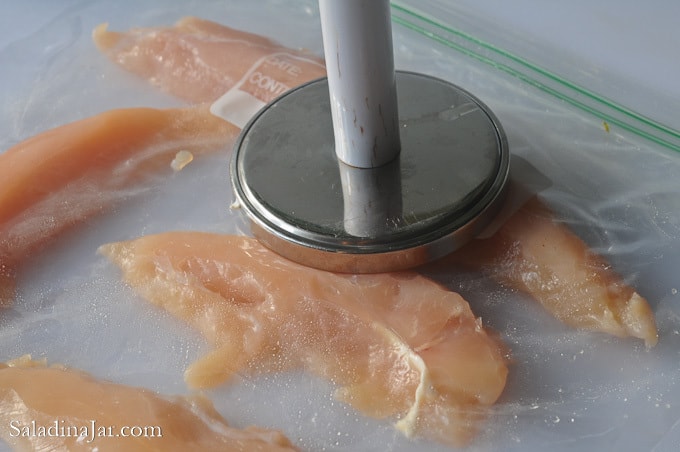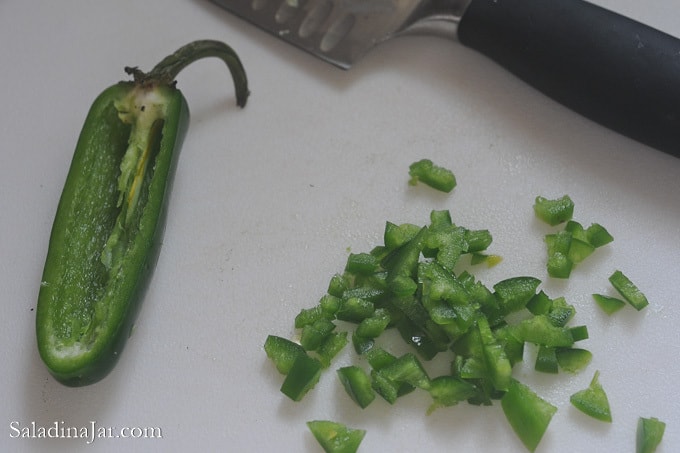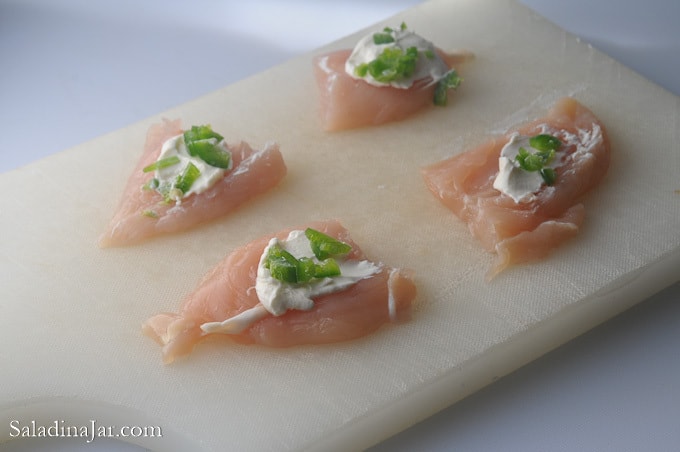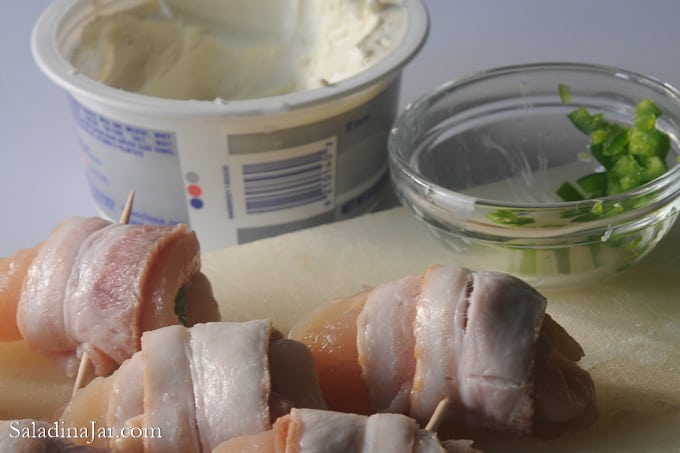 ---
What would you like to read next?
If you enjoyed this recipe, it would help others and me if you gave it a five-star rating inside the recipe card below. 🤩 No comment required. Thank you.

Hope to see you again soon!
Paula
p.s. Questions or suggestions? Please email me: Paula at saladinajar.com.
---
Recipe slightly adapted from "Warren's Chicken Bites" published in Home Cooking with Trisha Yearwood.