Armadillo Eggs Recipe with Chicken and Bacon: Great on the Grill
Sneak Peek: This Armadillo Eggs Recipe with Chicken and Bacon are flat chicken tenders stuffed with jalapeno-laced cream cheese, then wrapped with bacon. Tasty on the grill.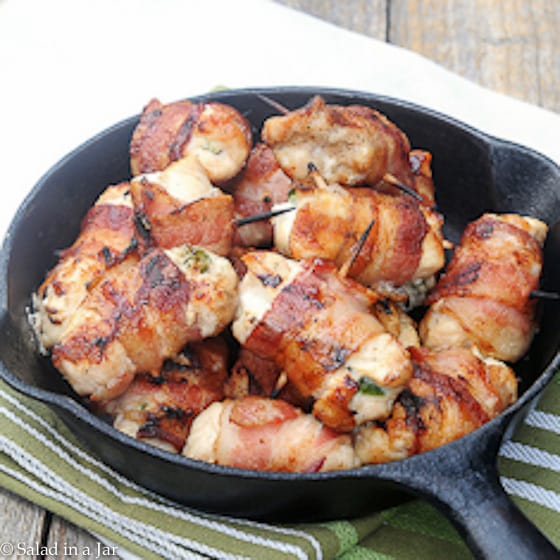 As an Amazon Associate, I earn from qualifying purchases.
Add bacon to anything, and it will fly off the table. That's what a caterer once told me. I believe it. Certainly applies here.
Whether you're planning a cookout this weekend or cooking indoors, grill up a few of these sizzling treats for a quick appetizer or serve as an entrée. I can't think of a better way to celebrate the Fourth of July than with a big plate of these spicy, cheesy, smoky, and crispy chicken nuggets.
Whether you call them Armadillo Eggs with Chicken, Chicken Grenades, Jalapeño Chicken Poppers, or Bacon-Wrapped Chicken Jalapeño Bites, they will make the men in your life go crazy. I promise.
---
How to assemble Armadillo Eggs with Chicken and Bacon: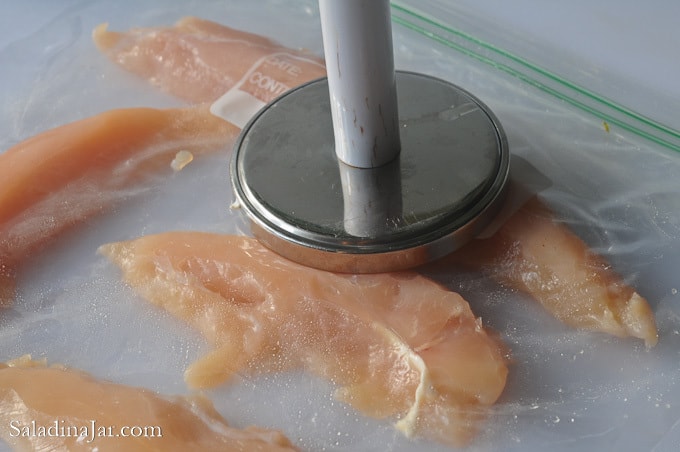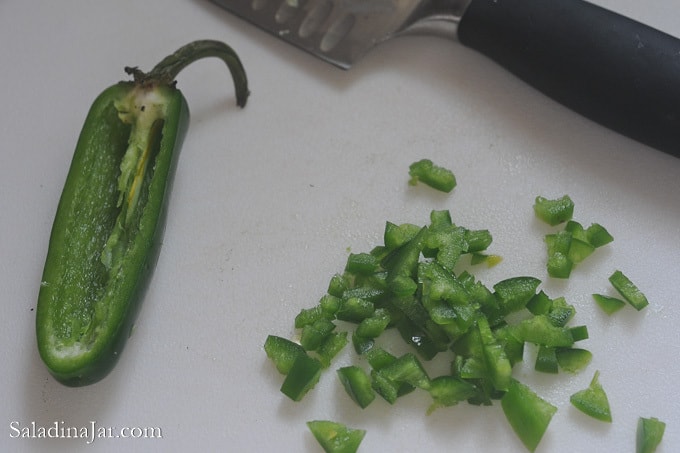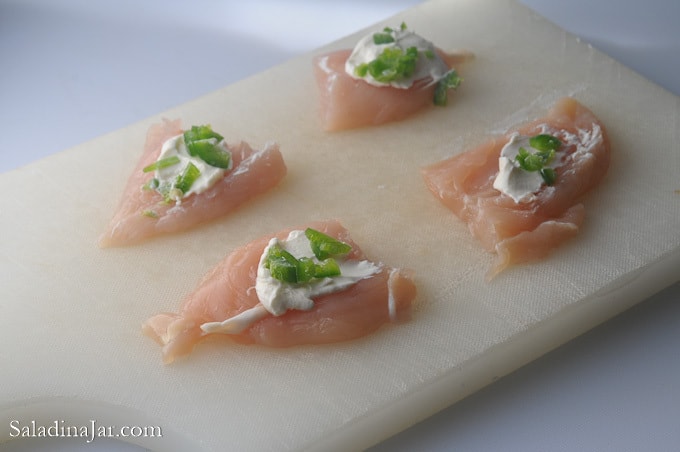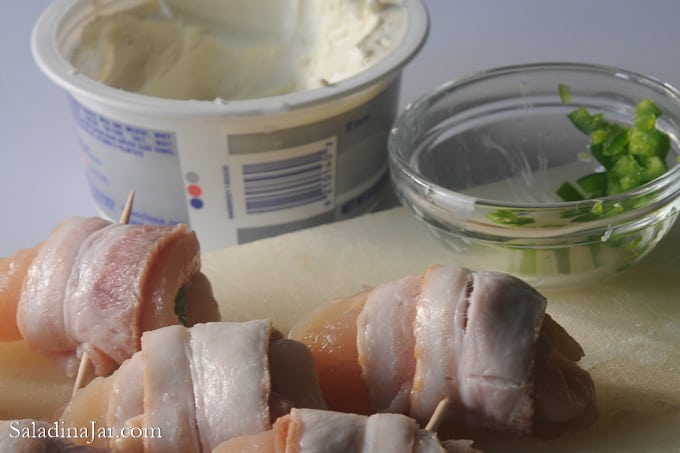 ---
Frequently asked questions:
Is there a substitute for the jalapenos?
If you don't like spicy, leave out the jalapenos or skimp a bit. I prefer fresh jalapenos over the canned or pickled ones traditionally used with nachos. They are milder and prettier, too.
Can I freeze jalapeños?
Did you know you can freeze whole fresh jalapeno peppers? Throw the washed peppers into a small plastic bag and freeze. When ready to use, thaw the peppers under running water, and prepare for your recipe.
Can I cook these in an air-fryer?
Yes. Preheat to 400˚ F. That's important. Then cook one layer for 12 minutes or until crispy, turning halfway through, if necessary.
Can I cook these in a conventional oven?
Yes. Place prepared armadillo eggs onto a foil-lined baking sheet. Cook at 400˚F until the bacon is crispy on both sides and the chicken is cooked through.
---
Parting Thoughts: Whether you use this recipe as an appetizer or a main dish, I think you are going to love these little bundles of flavor. Serve with barbecue sauce or Chik-Fil-A Sauce for even more fun.
---
If you have questions or suggestions, email me privately to Paula at saladinajar.com. Hope to see you again soon! Paula
---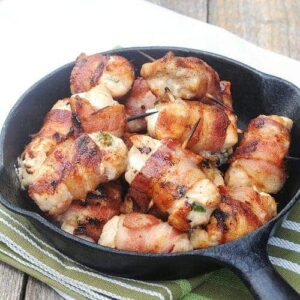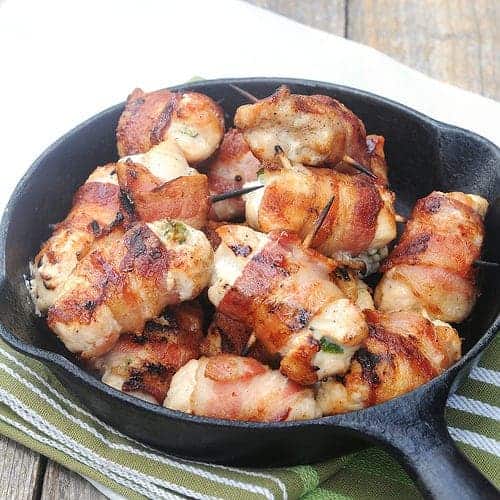 Armadillo Eggs Recipe with Chicken and Bacon
Chicken spread with cream cheese and jalapeños, rolled and wrapped with bacon, then grilled
Ingredients
8

chicken tenders

-

flattened and cut in two

3

ounce

package softened cream cheese

1

jalapeno pepper

-

seeded and finely chopped

8

slices

bacon

-

cut in half
Instructions 
Dab 1/2 teaspoon (more or less) of cream cheese on top of each chicken tender. Sprinkle a scant 1/4 teaspoon of peppers over cream cheese. Fold or roll chicken to enclose cream cheese mixture. Wrap each roll with one piece of bacon and secure with a toothpick.

Grill until bacon is brown and crispy on both sides.
Notes
Be sure to wear plastic gloves when handling fresh jalapeños. The oil will attach itself to your hands and is not easily washed away. An inadvertent swipe of the hand close to your eyes could be an unforgettable experience.
For reference, if you are substituting for the chicken tenders (i.e. dark meat, large pieces of chicken breast, game meat), the size of the tenders I used were 5-6 inches long and 2-3 inches wide before flattening and cutting in half.
Try flattening meat inside a zip-lock bag as pictured above. No flying pieces, no contamination on your cutting board from the chicken, and cleanup is super easy.
Nutrition
Nutrition Facts
Armadillo Eggs Recipe with Chicken and Bacon
Amount per Serving
% Daily Value*
* Percent Daily Values are based on a 2000 calorie diet.
Like this recipe? Thanks for leaving a 5-star rating inside the recipe at the top! 🤩
Recipe slightly adapted from "Warren's Chicken Bites" published in Home Cooking with Trisha Yearwood.