Preview: Cheddar cheese Greek yogurt biscuits with almond flour are a satisfying, tasty, low-carb replacement for traditional buttermilk biscuits.
These drop biscuits probably aren't what you grew up eating (especially if you mainly ate canned biscuits like me), but they can satisfy a craving for bread. Enjoy them with soup or for breakfast in an egg sandwich or grain-free Eggs Benedict.
What makes these biscuits different?
These biscuits are too good to be true. HONESTLY! I no longer miss traditional buttermilk biscuits made with wheat flour. Almond flour is the leading player, but Cheddar cheese puts these on my A-list.
Greek yogurt keeps them tender and flaky. Since I make my own Greek yogurt, I try to add it to recipes whenever I can.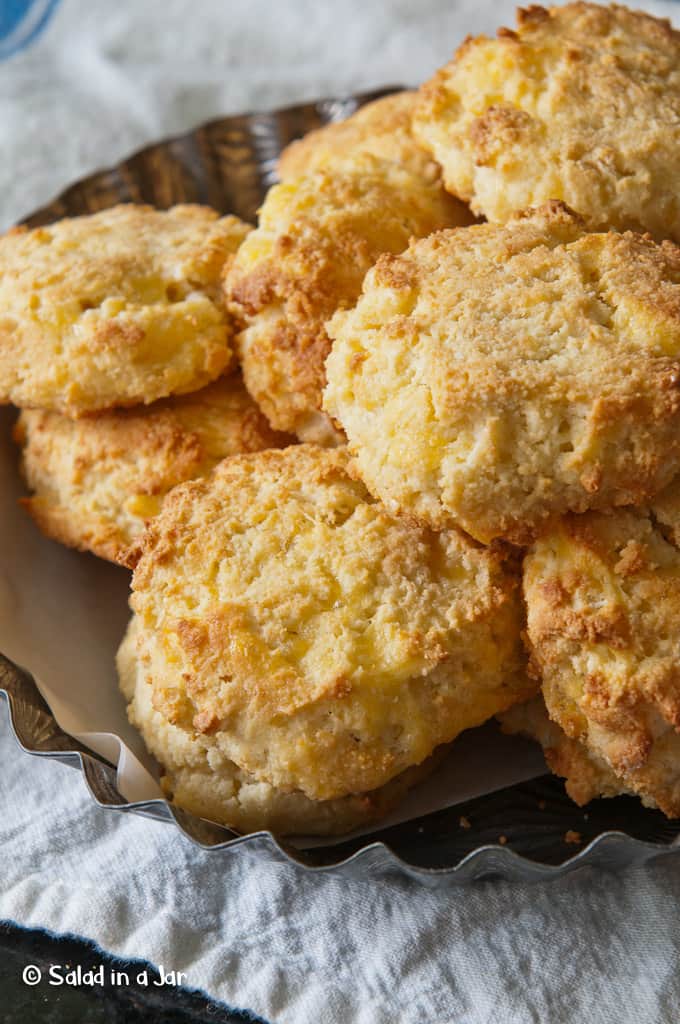 How to portion drop biscuits: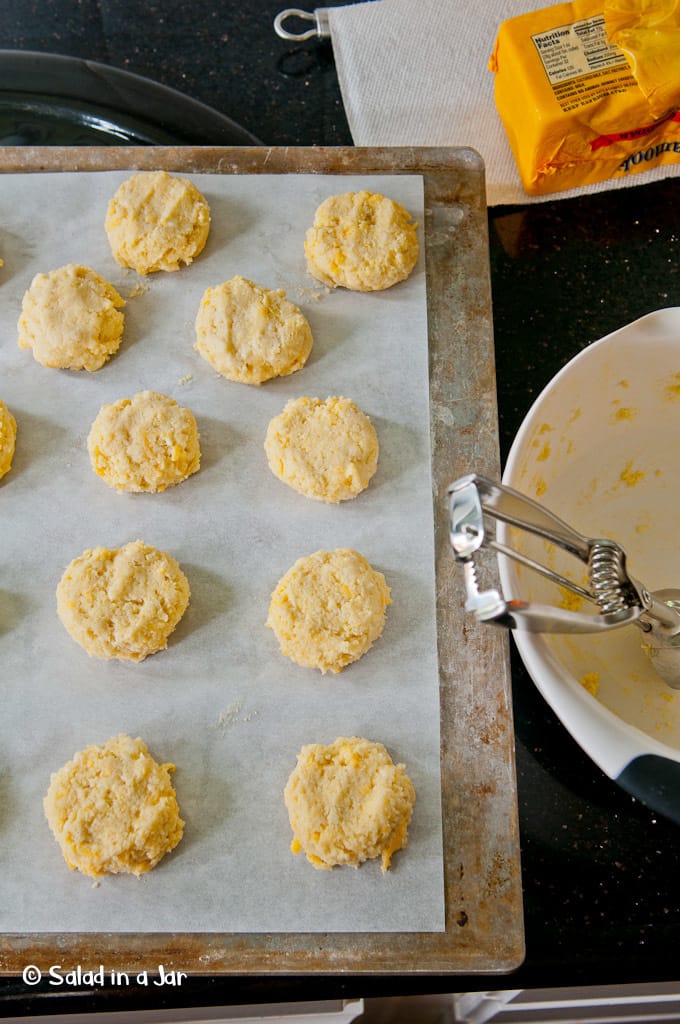 Because it's easiest to portion these out with an ice cream scoop, they are similar to drop biscuits. If you wet your fingers, you can tap them down just a little to make a smooth top so they will cook more evenly. But don't smash them too much.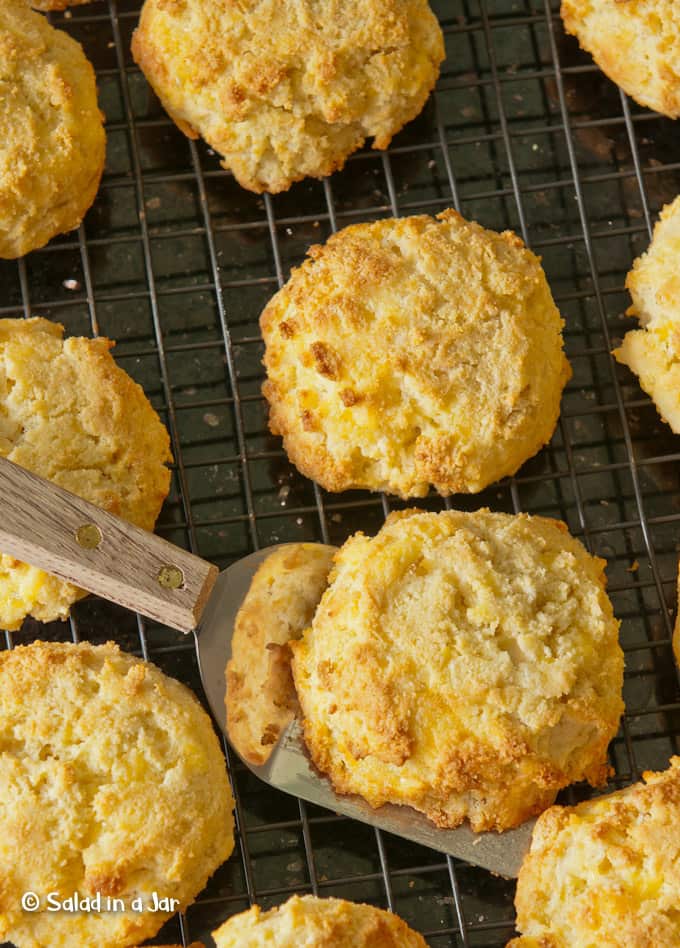 FAQ for Greek Yogurt Biscuits
How do these gluten-free biscuits taste?
The crust is brown and crunchy, while the inside is tender and tastes of the natural sweetness found in almonds. Eat with jelly or split and toast in a skillet.
Can I freeze Greek Yogurt biscuits?
Yes. Biscuits freeze well. Wrap in plastic wrap, then place them into a plastic bag. Use within one month for the best taste.
Will these biscuits fit into my diet plan?
These low-carb biscuits are also grain-free, gluten-free, high-protein, sugar-free, and HIGHLY-FLAVORED!
---
Would you like to see more low-carb recipes?
---
Did you enjoy this recipe? If so, you can help others and me by leaving a 5-star 🤩 rating in the recipe below. No comment is required.
Hope to see you again soon!
Paula
p.s. If you have any questions or suggestions, you can email me privately: paula at saladinajar.com.
---