Preview: This Frosted Strawberry Cake Donuts Recipe is flavored with strawberry jello and strawberries, then frosted with a cream cheese frosting. Sprinkle with colored sugar if kids will be eating them.
Are you looking for something to make breakfast celebratory and special for some children or grandchildren? These baked strawberry donuts are easier than fried doughnuts, quicker than yeast doughnuts, healthier than most grocery store donuts, and unique because you made them.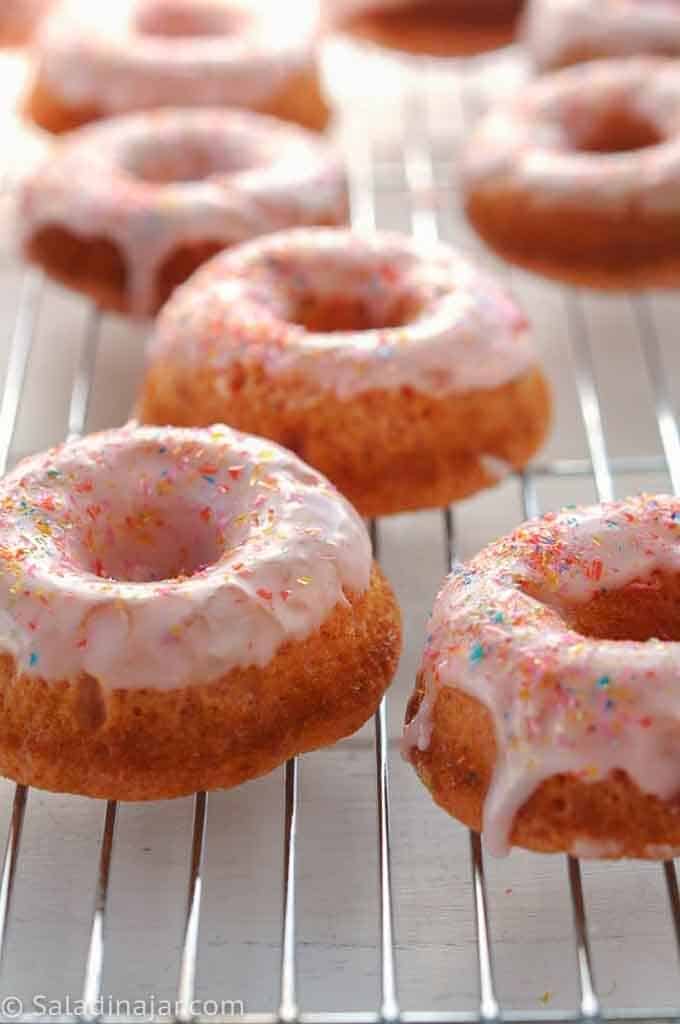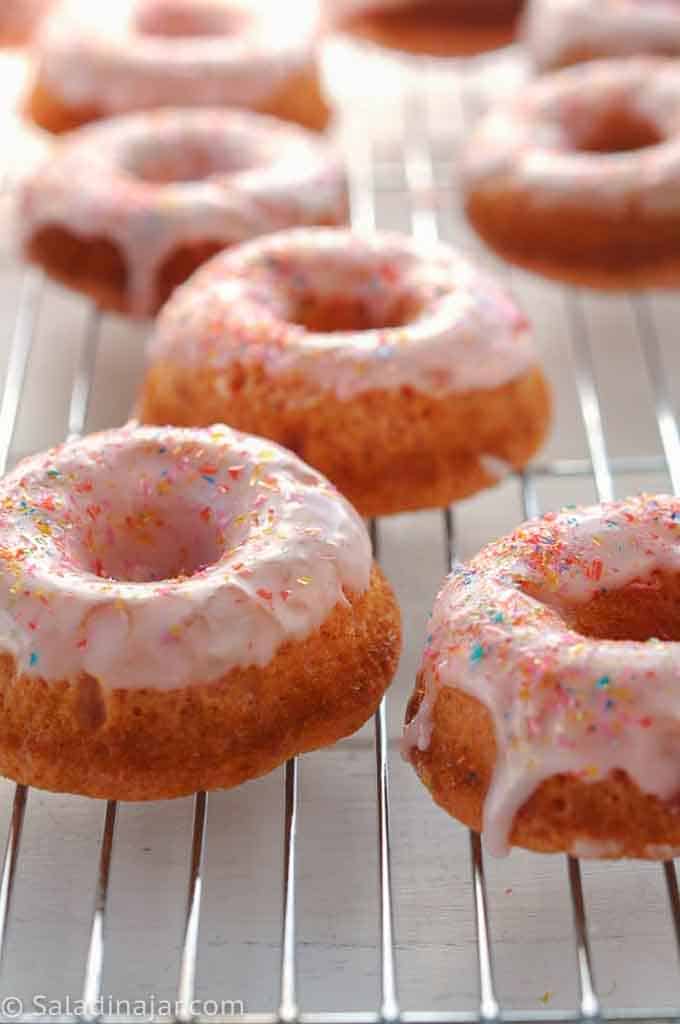 If you haven't found yourself a donut pan yet and you have kids or grandkids, what are you waiting for? I'm having so much fun with mine. You could use a mini-muffin pan but something about the donut shape makes them irresistible.
How I modified this popular Baked Whole Wheat Donut recipe to make Frosted Strawberry Cake Doughnuts:
Instead of white whole wheat flour, use all-purpose unbleached flour. Adding dry strawberry jello powder to the dry ingredients gives the expected pink color and intensifies the strawberry flavor.
Substitute 1/4 cup finely chopped or mashed fresh strawberries for the milk.
Dress them up for a party with a glaze, flavored and colored with strawberry jello powder. Don't forget the sparkly or colored sugar!
Kitchen secret for getting the batter into a doughnut pan:
Place the batter in a plastic bag and clip off a corner. Next, squeeze batter into donut pans going around each little post.
When I first saw this tip, it seemed like too much trouble to scoop the batter into a plastic bag. But believe me when I say: It goes better, faster, and neater for you with a bag. The batter is a little bit stiff and won't drop off a spoon easily so the effect ends up looking lumpy and irregular.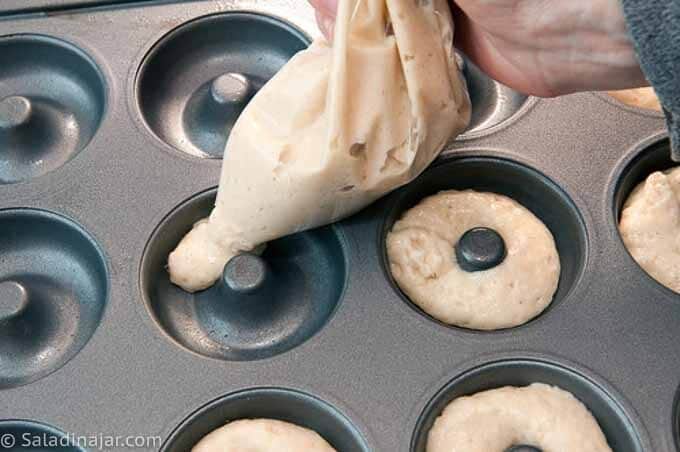 ---
Posts Related to Frosted Strawberry Cake Donuts:
If you enjoyed this recipe, it would help others and me if you gave it a five-star rating inside the recipe card below. 🤩 No comment required. Thank you.

Hope to see you again soon!
Paula
p.s. Questions or suggestions? Please email me: Paula at saladinajar.com.