Preview: Make this Potato Chip Casserole with Chicken and Cheese the next time you have leftover chicken, turkey, or even tuna. Crunchy chips and chewy cheese are SO satisfying!
The word "casserole" sounds so June Cleaver-ish. But I'm a Texas city girl with roots in Indiana farm country. Casseroles equal comfort food in my book.
This weeknight-appropriate recipe is full of chicken (or turkey leftovers), cream sauce, sour cream, potato chips, and finally, topped with cheese. Use different flavors of chips to add variety.
Do you like to raid the recipe boxes of family members?
Me, too. I got this easy chicken and potato chip casserole from my sister's recipe box. It's a "goodie."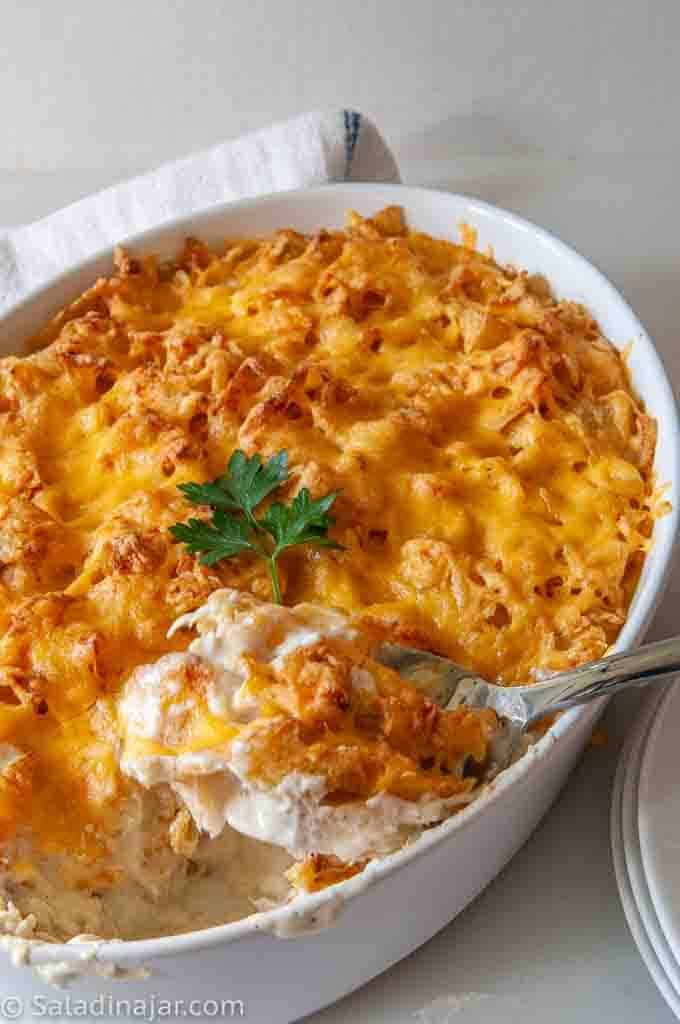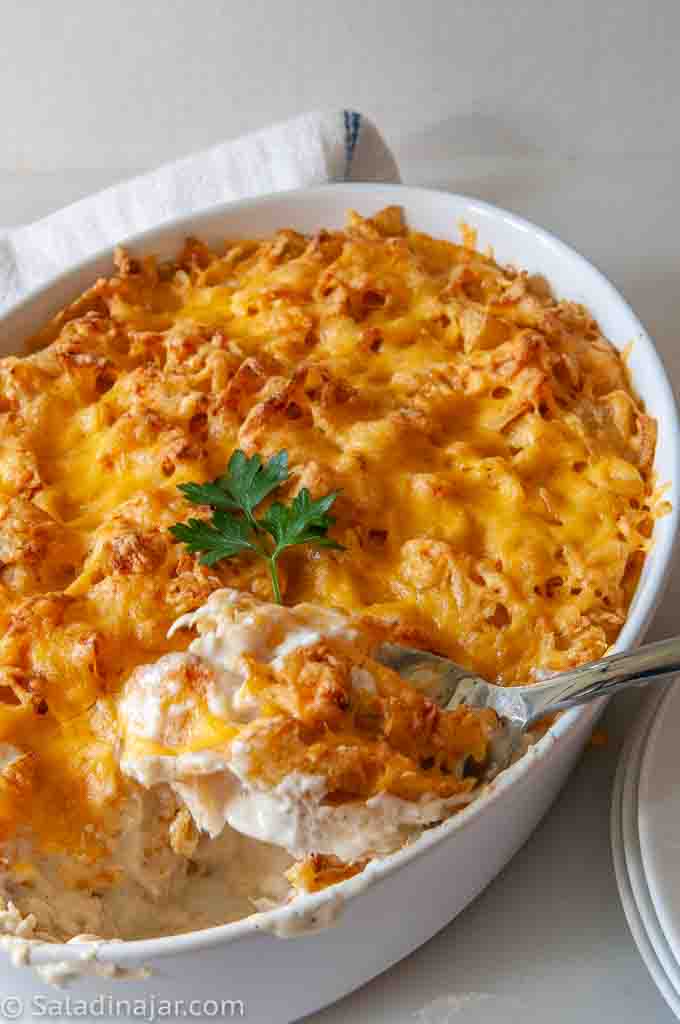 RELATED COMFORT FOOD: Chicken and Dumplings
How to make this recipe super fresh:
Recently, I decided this easy recipe using leftover rotisserie chicken needed a makeover. Some freshness and kick were required without making the directions too complicated.
Instead of buying condensed cream of chicken or mushroom soup, try whipping up a quick cream sauce. Use a skillet and your stove (see video), or save time by cooking the sauce in a microwave (illustrated below.)
This cream sauce is the same recipe as my Homemade Condensed Cream of Chicken Soup. It's a handy recipe to have in your back pocket.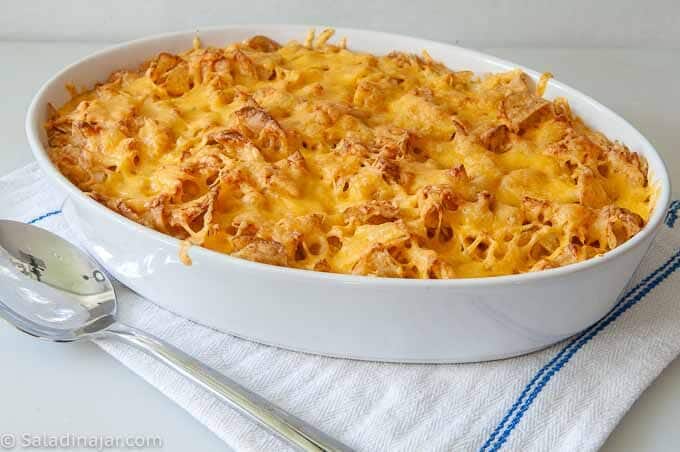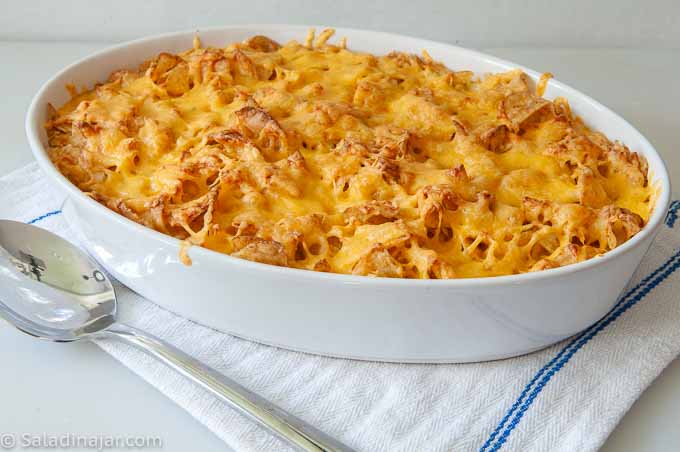 RELATED POST: 5-Minute Homemade Condensed Cream of Chicken Soup
Is this recipe gluten-free?
The cream sauce is thickened with cornstarch, not flour. If you use a gluten-free chicken base, the entire recipe will be gluten-free. (That assumes you also aren't using any other substitutes with gluten.)
Out of curiosity, I researched the chicken base I use, Better Than Bouillion. According to their website, "We do not make the gluten-free claims upon any of our Better Than Bouillon Food Bases." Hmmm.
Can I make this recipe ahead of time or freeze it?
Yes, you can assemble this earlier in the day as long as you bake it the same day. Otherwise, the chips will absorb moisture and get soft.
I don't recommend freezing this casserole. The chips tend to have a leftover potato-chip flavor, in my opinion.
If you are only feeding 2-3 people, try making a half-recipe. You may still have leftovers, but not as much.
Susbstitutions:
Substitute 2 cans of cream of chicken or cream of mushroom soup for the scratch cream sauce to save time. (This substitution makes the recipe easy enough for kids to cook it themselves.)
Kettle-baked potato chips hold up the best and make a fabulous crunchy crust on top. However, you can use any chips you have on hand. This a great way to get rid of leftover chips from your last party.
Consider using flavored chips. We love jalapeño chips for their flavor and spice.
Replace the sour cream with full-fat yogurt if you prefer. Don't use fat-free yogurt, or you run the risk of it separating when the casserole starts to bubble with heat.
Instead of rotisserie chicken, you can use leftover turkey or any cooked chicken you have on hand.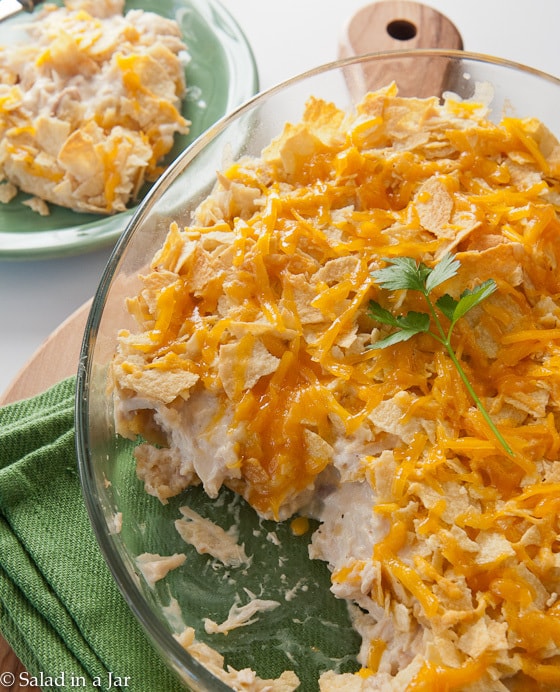 RELATED POST: Broccoli and Rice Casserole: Better With No Canned Soup
How to make Potato Chip Casserole with Chicken: (without canned soup)
Preheat your oven to 350 degrees F.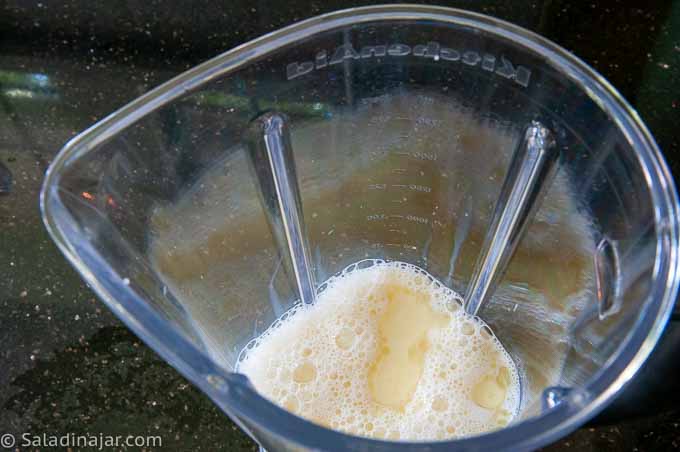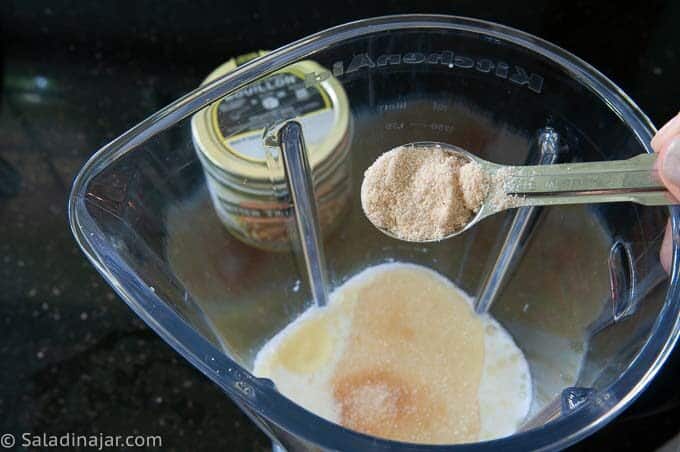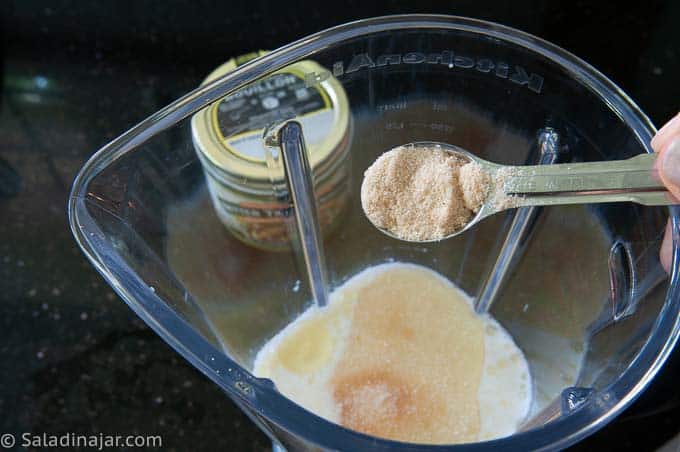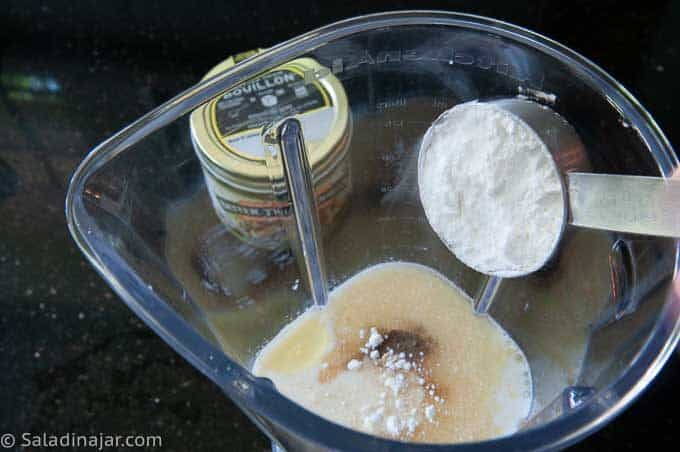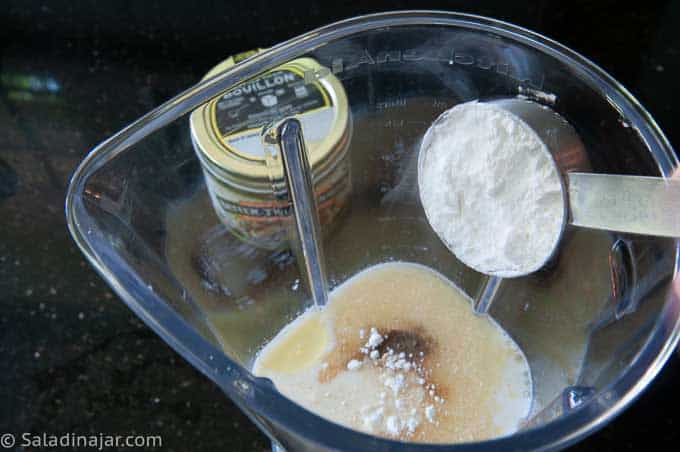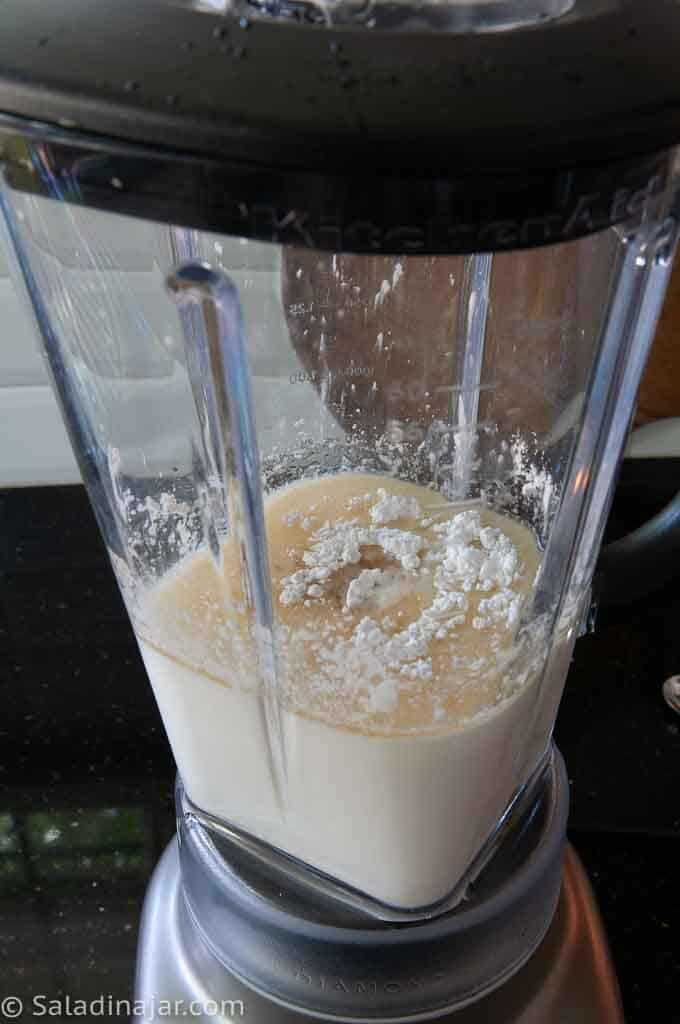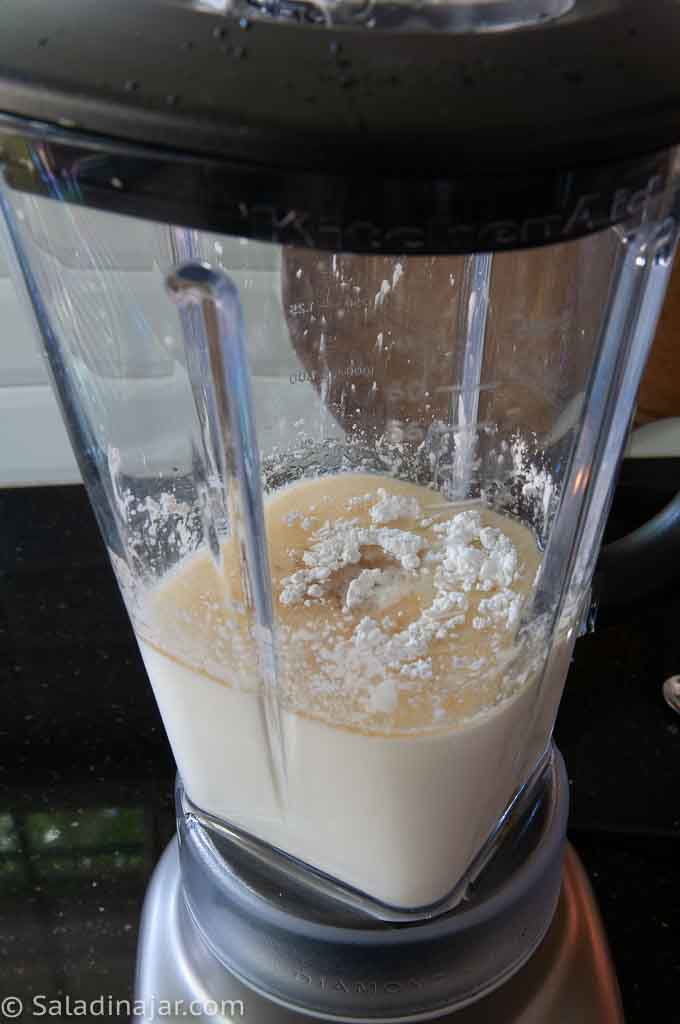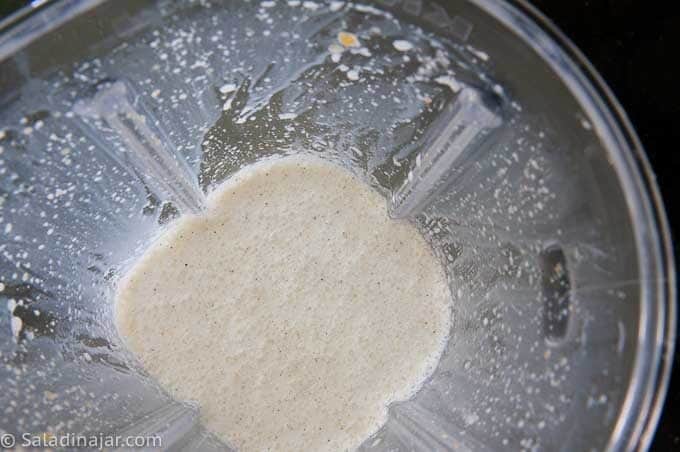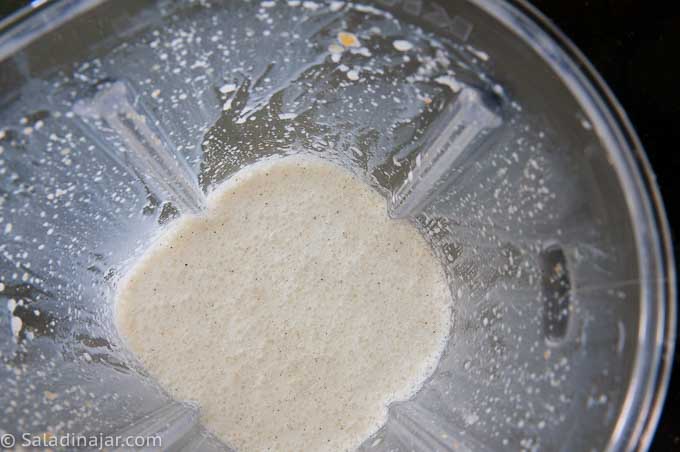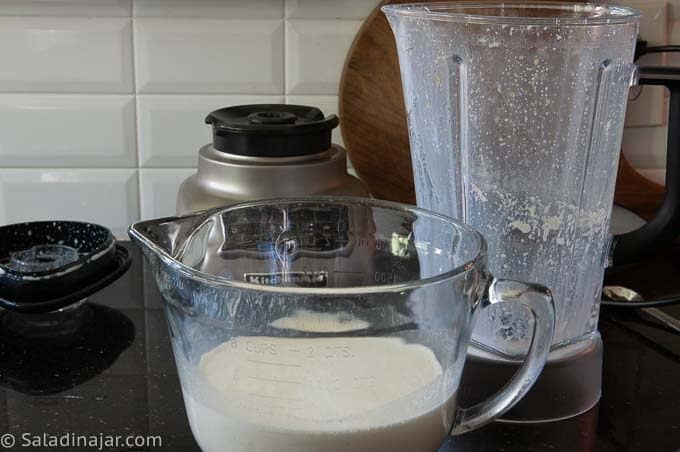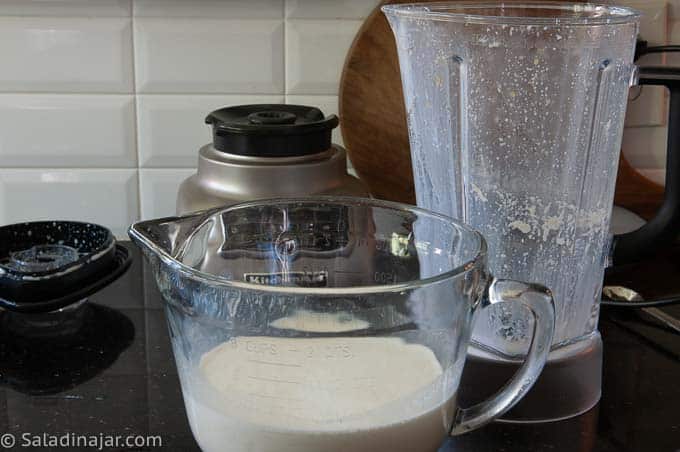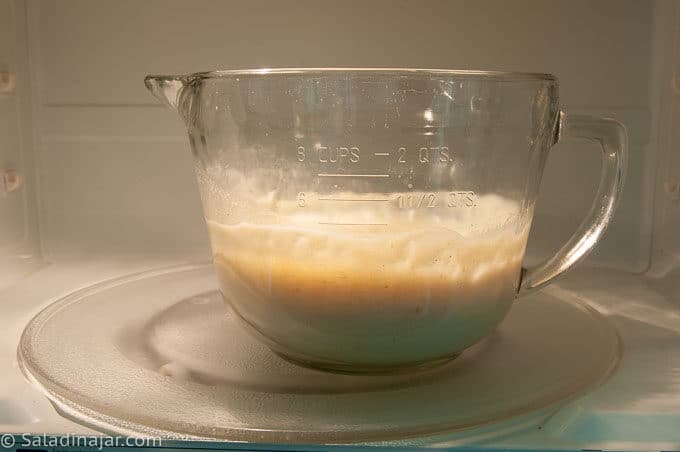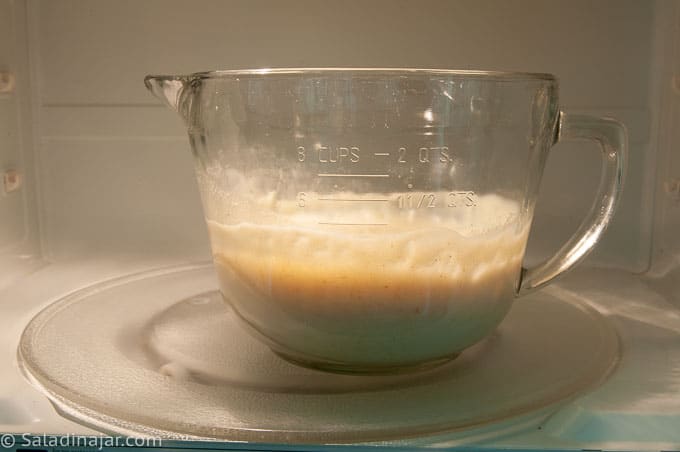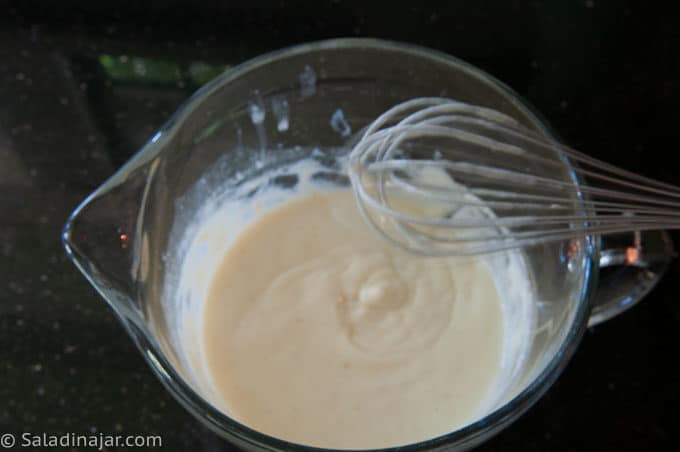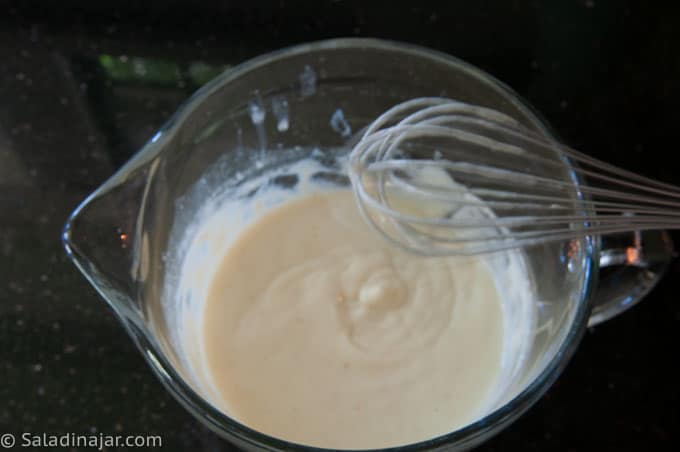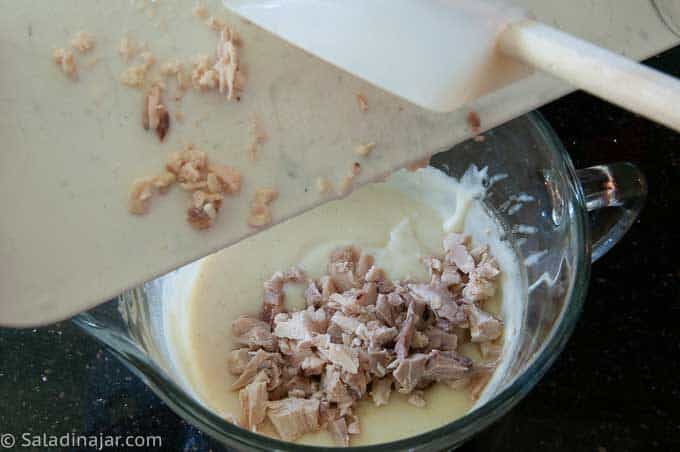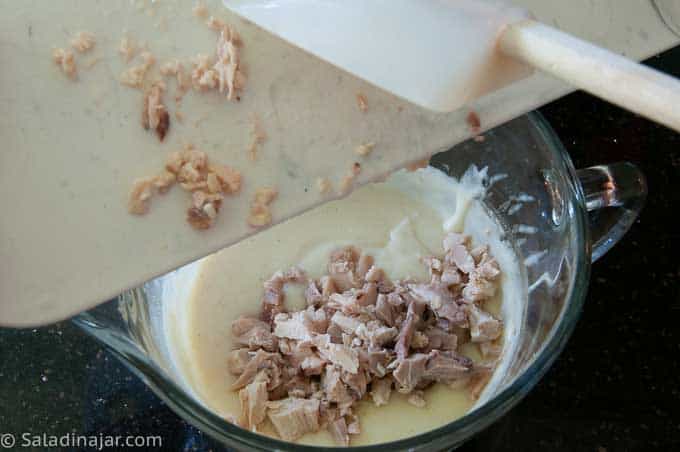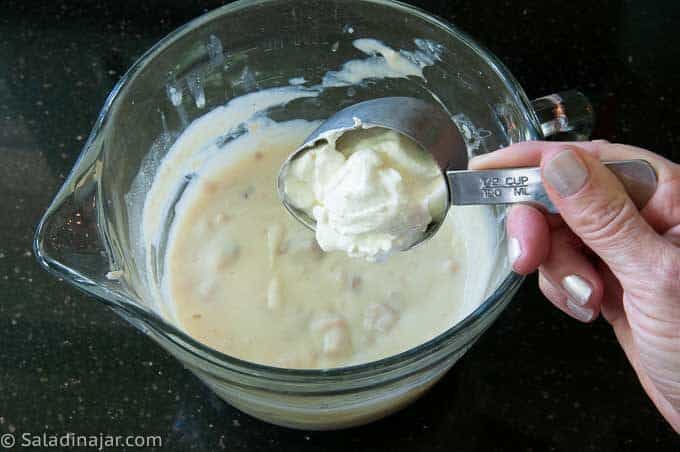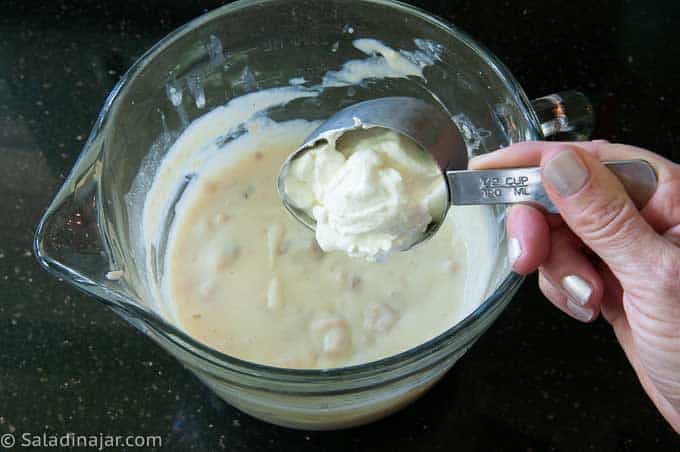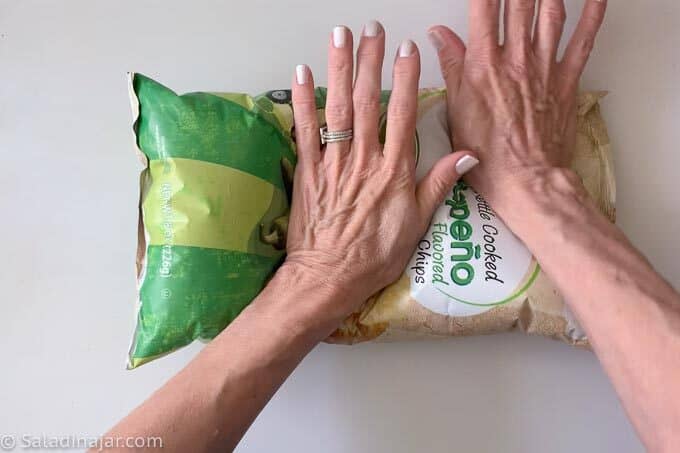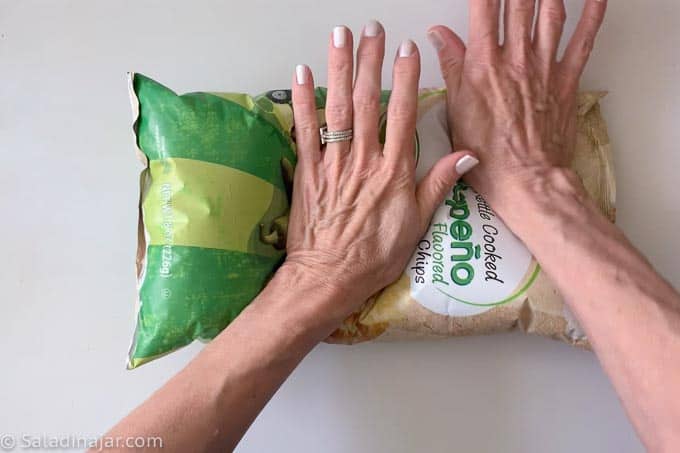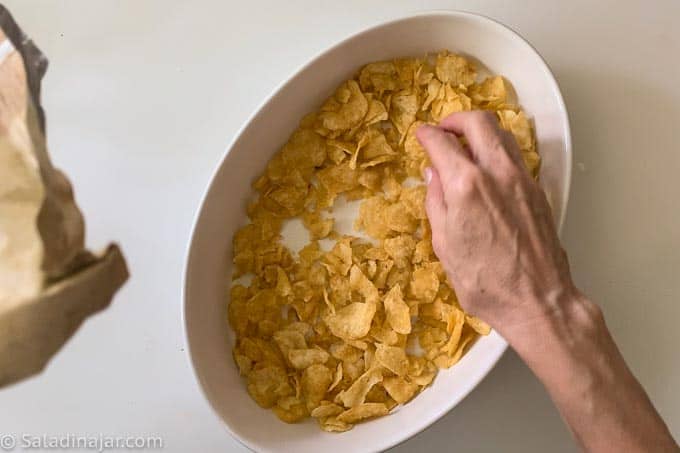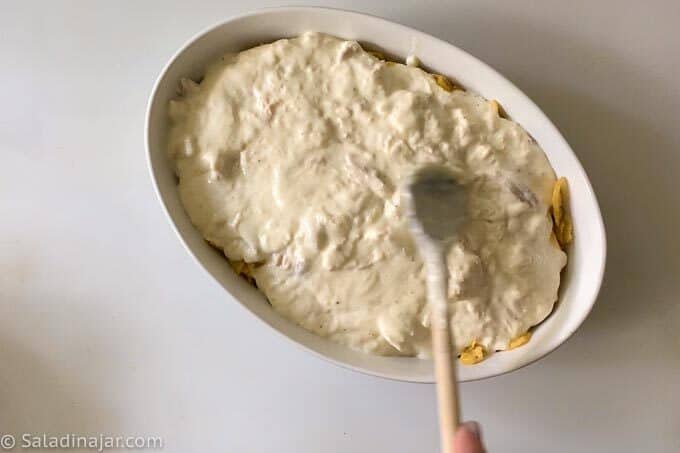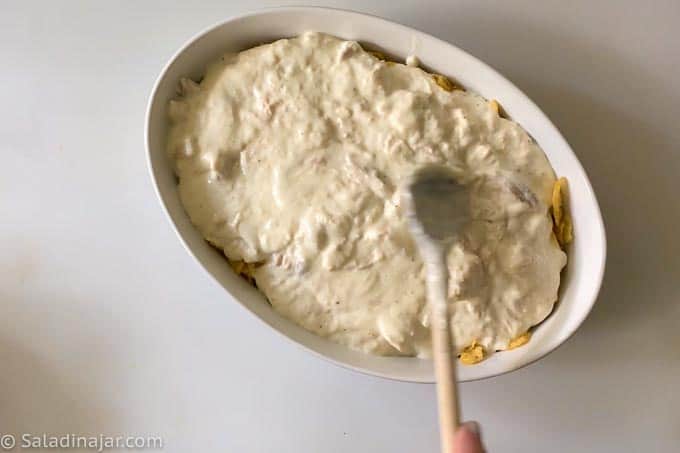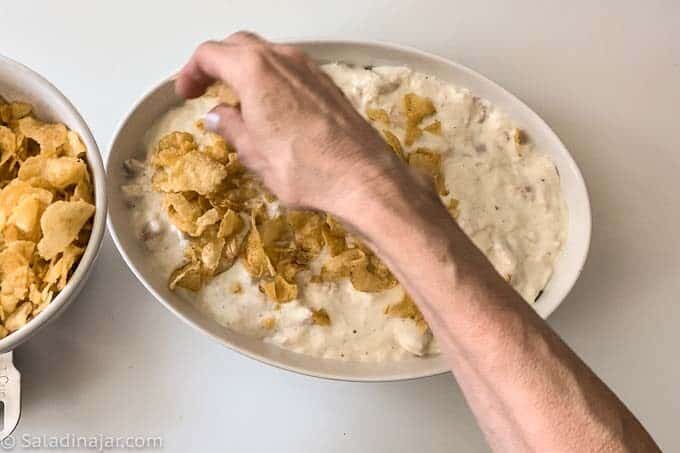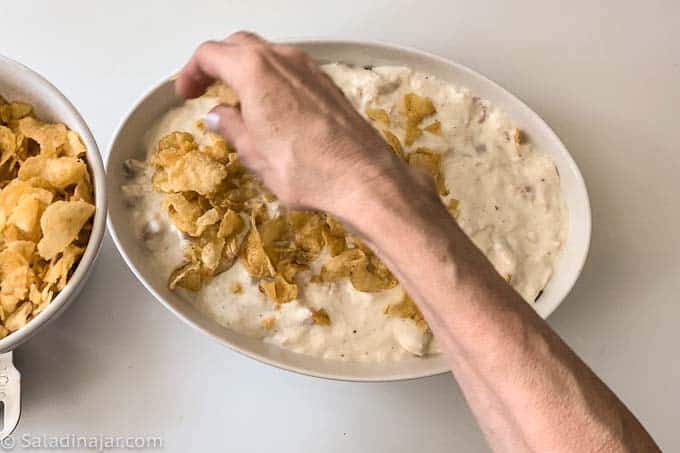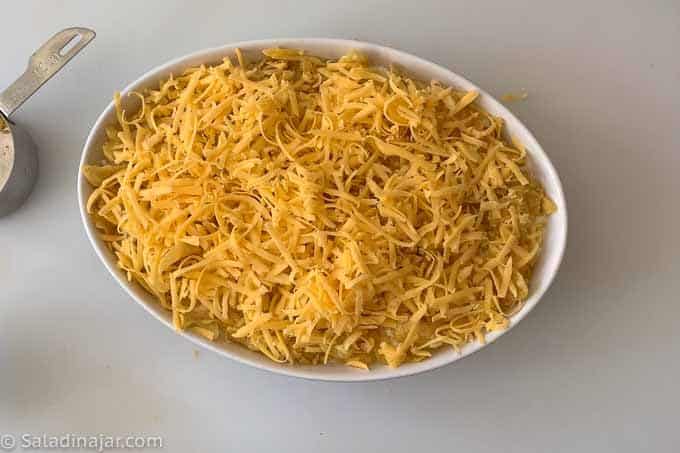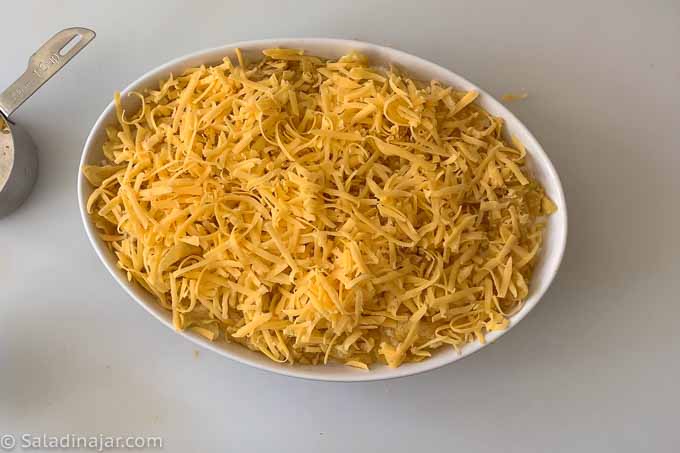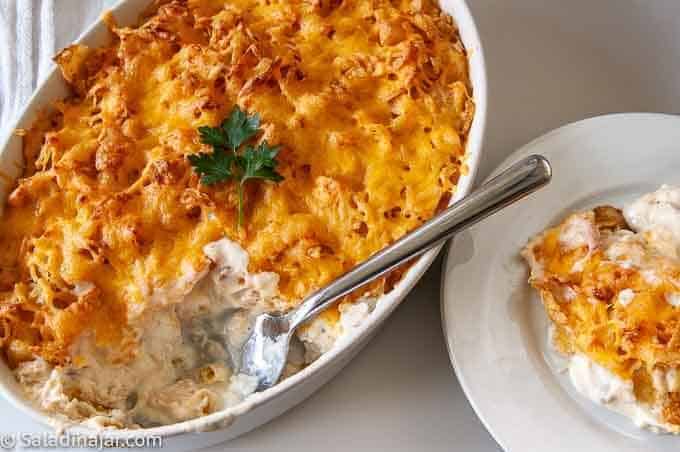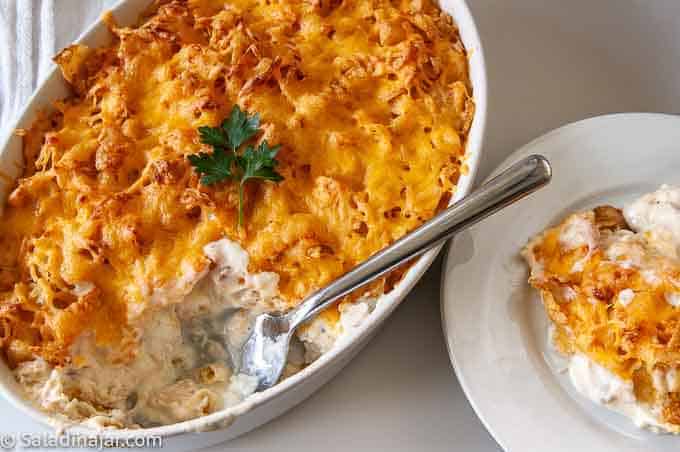 ---
MORE WAY TO USE ROTISSERIE CHICKEN
---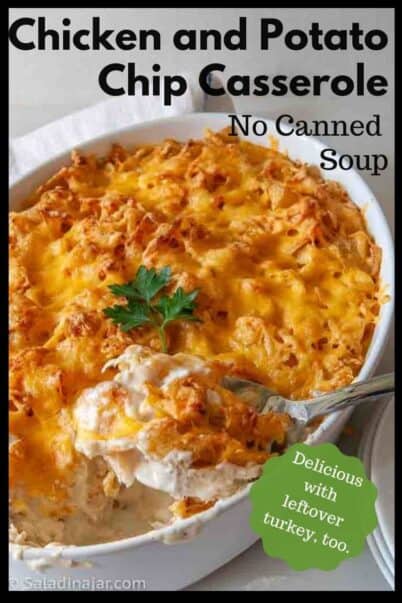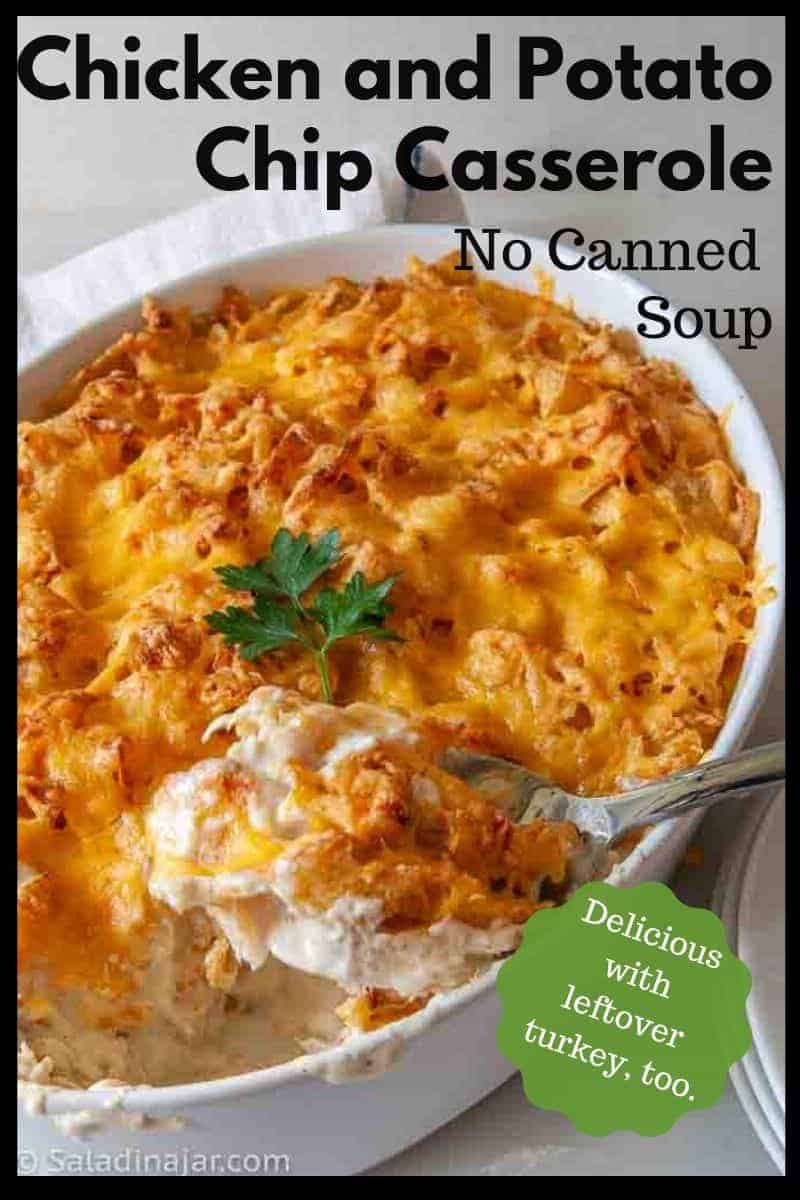 ---
If you enjoyed this recipe, it would help others and me if you gave it a five-star rating inside the recipe card below. 🤩 No comment required. Thank you.

Hope to see you again soon!
Paula
p.s. Questions or suggestions? Please email me: Paula at saladinajar.com.