Preview: This post will show you how to make Greek yogurt taste good. Here are suggestions for a plethora of add-ins and a few ideas that take slightly more effort.
If you aren't crazy about the taste of plain Greek yogurt, maybe I can help. Although I make my yogurt, any type of yogurt, homemade or store-bought, traditional, Greek-style, or Icelandic yogurt is eligible for these upgrades.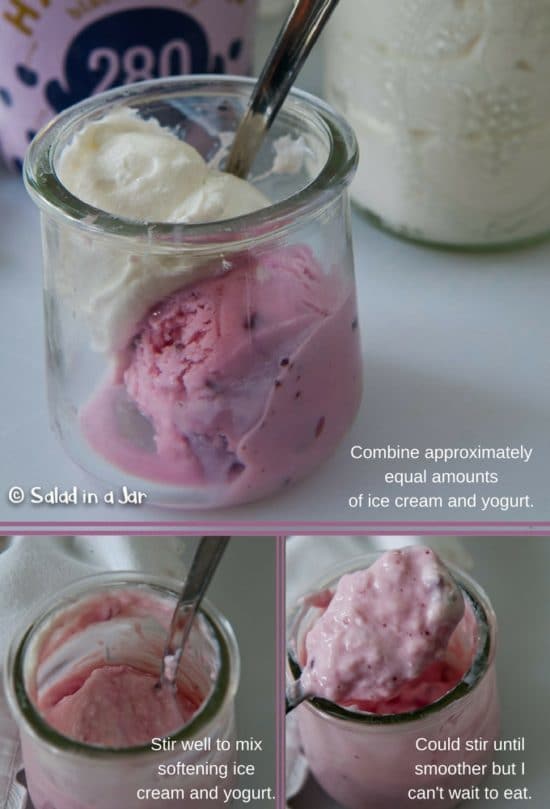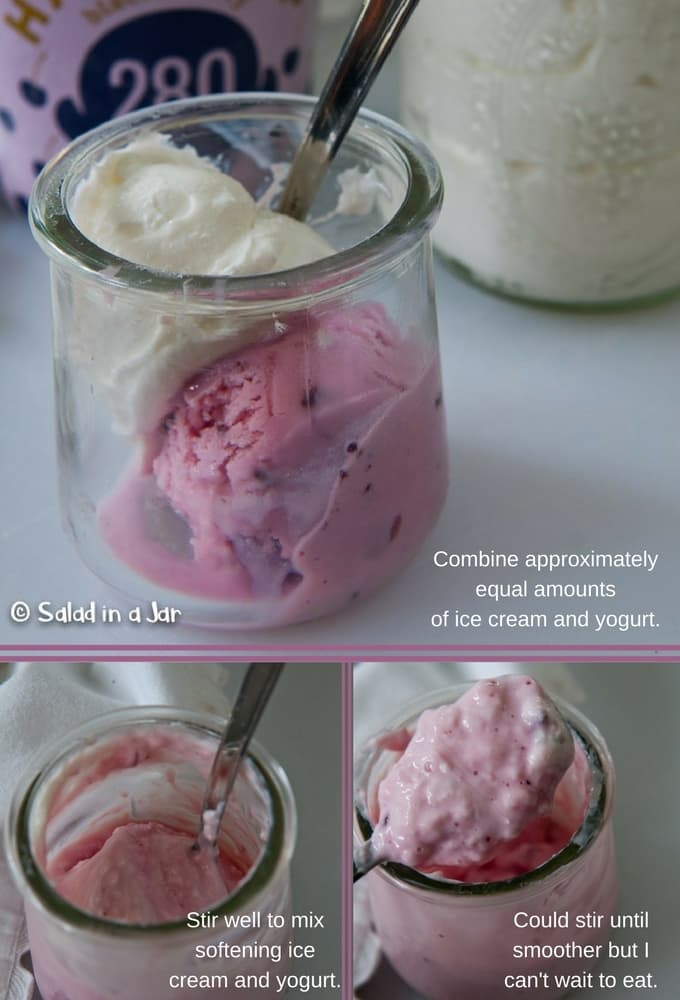 What to add to Greek yogurt to make it taste better:
a spoonful of heavy cream or half-and-half (especially good if you want a creamier texture)
vanilla, almond, or lemon extract
vanilla bean paste (when you're feeling extravagant)
a spoonful of sugar or sweetener
honey
maple syrup
spicy, sugared, or toasted pecans
fresh or roasted fruit
pureéd fruit (blend fresh fruit in season, strain out the seeds if desired, and freeze in small portions)
Add finely chopped or pureéd fruit to yogurt and freeze in popsicle molds–pure refreshment on a hot day
granola (try this chocolate olive oil granola)
cookie crumbs including vanilla wafers, graham crackers, and chocolate chip cookies your grandkids left behind
fruit juice concentrate (make "purple cow" with grape juice concentrate as seen in this post about cold start yogurt)
a couple of spoonfuls of crème fraîche
crumbled leftover yogurt pie crust scraps baked with cinnamon and sugar on top
To all of you yogurt makers! What ideas have I left out or haven't thought of yet? Please leave your favorites in the comments.
---
Is yogurt mixed with ice cream good?
My current fave is this yogurt/ice cream combo made by combining plain yogurt with ice cream. The tang of the yogurt plays nicely with the sweetness of ice cream. Stirring them together makes a creamier mixture than either yogurt or ice cream have by themselves.
At the moment, we like Halo Ice Cream. They aren't paying me to say this, but it's a low-carb ice cream we enjoy.
Halo is not overly creamy on its own. Consequently, adding yogurt ramps up the creaminess factor. Try it and see if the texture of the combination doesn't remind you of soft-serve yogurt.
Alternatively, try adding plain yogurt to your favorite vanilla ice cream of any brand. It's a good way to get more protein. (wink, wink)

---
More ideas for how to make Greek yogurt taste good:
Click on any photo or title below for more details.
If you haven't tried making yogurt at home, check out the video in this post to get your started.
---