29 Tempting Ideas for Making Plain Greek Yogurt Taste Good
Sneak Peek: This post will show you how to make plain Greek yogurt taste good. Here are suggestions for many add-ins and a few ideas that take slightly more effort. I've also included a recipe for my newest obsession: Soft-Serve Frozen Yogurt made with a Ninja Creami.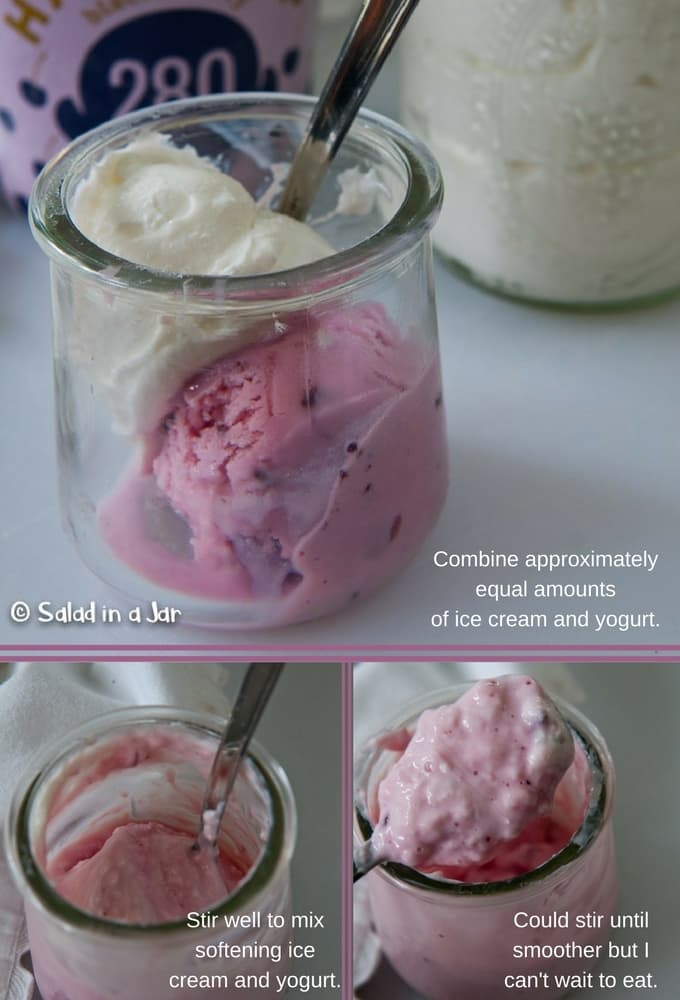 As an Amazon Associate, I earn from qualifying purchases.
If you aren't crazy about the taste of plain Greek yogurt, maybe I can help. Although I make my yogurt, any type of yogurt, homemade or store-bought, traditional, Greek-style, or Icelandic yogurt, is eligible for these upgrades.
1. Have you tried yogurt mixed with ice cream?
My current fave is this yogurt/ice cream combo that combines plain yogurt with ice cream. The tang of the yogurt plays nicely with the sweetness of the ice cream. Stirring them together makes a creamier mixture than either yogurt or ice cream has by themselves.
At the moment, we like Halo Ice Cream. Of course, they aren't paying me to say this, but it's a low-carb ice cream we enjoy.
Halo is not overly creamy on its own. Adding yogurt ramps up the creaminess factor. Try it and see if the texture of the combination doesn't remind you of soft-serve yogurt.
Alternatively, try adding plain yogurt to your favorite vanilla ice cream of any brand. It's an excellent way to get more protein. 😜
What to add to unflavored Greek yogurt to make it taste better–ideas #2-11:
2. A spoonful of heavy cream or half-and-half (especially good if you want a creamier texture)
3. Flavored extracts like vanilla, almond, lemon, or orange.
4. Vanilla bean paste (when you're feeling extravagant)
5. A spoonful of sugar or sweetener (I know, obvious)
6. Honey
7. Maple syrup
8. Spicy, sugared, or toasted pecans
9. Roasted or cooked fruit (berries are especially good)—try this balsamic strawberry sauce
10. Pureed fruit (blend fresh fruit in season, strain out the seeds if desired, and freeze in small portions)
11. Fresh sliced fruit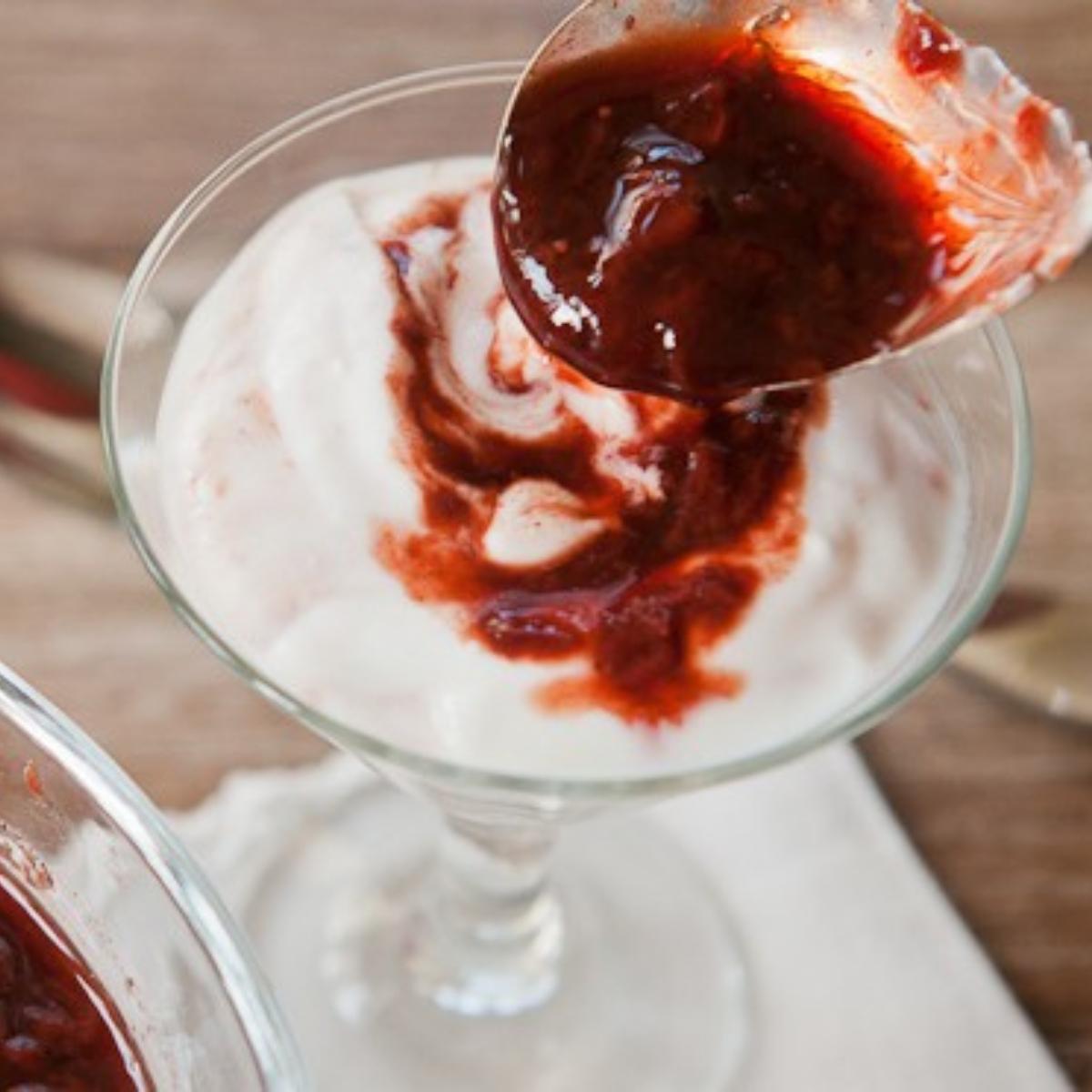 More Ideas–12-23:
12. Mix in granola (try this chocolate olive oil granola or this low-calorie version of granola)
13. Cookie crumbs, including vanilla wafers, graham crackers, chocolate chip cookies, and, of course, girl scout cookies
14. Fruit juice concentrate (make "purple cow" with grape juice concentrate, as seen in this post about cold start yogurt)
15. Stir in a couple spoonfuls of crème fraîche
16. Crumbled leftover yogurt pie crust scraps, sprinkled with cinnamon and sugar, then baked
17. Cream of Coconut sweetens and flavors plain yogurt–a coconut lover's dream
18. Make Pumpkin Greek Yogurt with Cookie Crumbles.
19. Add lemon or orange microwave curd to your yogurt.
20. Do you have leftover pie in the house? Stir a spoonful into your Greek yogurt for a protein-filled treat. My favorite is a traditional pumpkin pie, but chocolate cream pie is fabulous, too. You only need a small spoonful.
21. A small spoonful of instant espresso powder and a touch of sugar is good for coffee lovers.
22. Make a dip with yogurt, cucumbers, and dill to serve with fish.
23. Another sauce to serve with fish is Greek yogurt combined with an equal amount of mayonnaise. Stir in Dijon mustard to taste.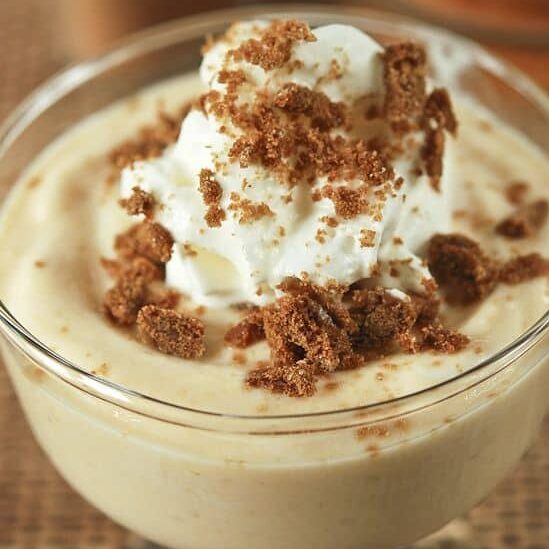 ---
24. Make soft frozen yogurt in a Ninja Creami:
I resisted buying a Ninja Creami (paid link) for a long time. Why?
I didn't need one more appliance on my kitchen counter.
They were quite expensive initially.
I didn't understand how they were different from an ice cream maker.
I didn't want to be tempted to eat ice cream every day.
As it turns out, I was right about all these things, but now I see it differently.
(I have no affiliation with the Ninja Creami people, but I do earn a small commission when you buy a Creami from Amazon via my website.)
My counter is a little more crowded, but it's worth it.
The price has come down.
I have come to understand the miracle a Creami does with frozen yogurt.
I eat delicious frozen yogurt every day without a shred of guilt.
Basic Creami Recipe (coffee flavor)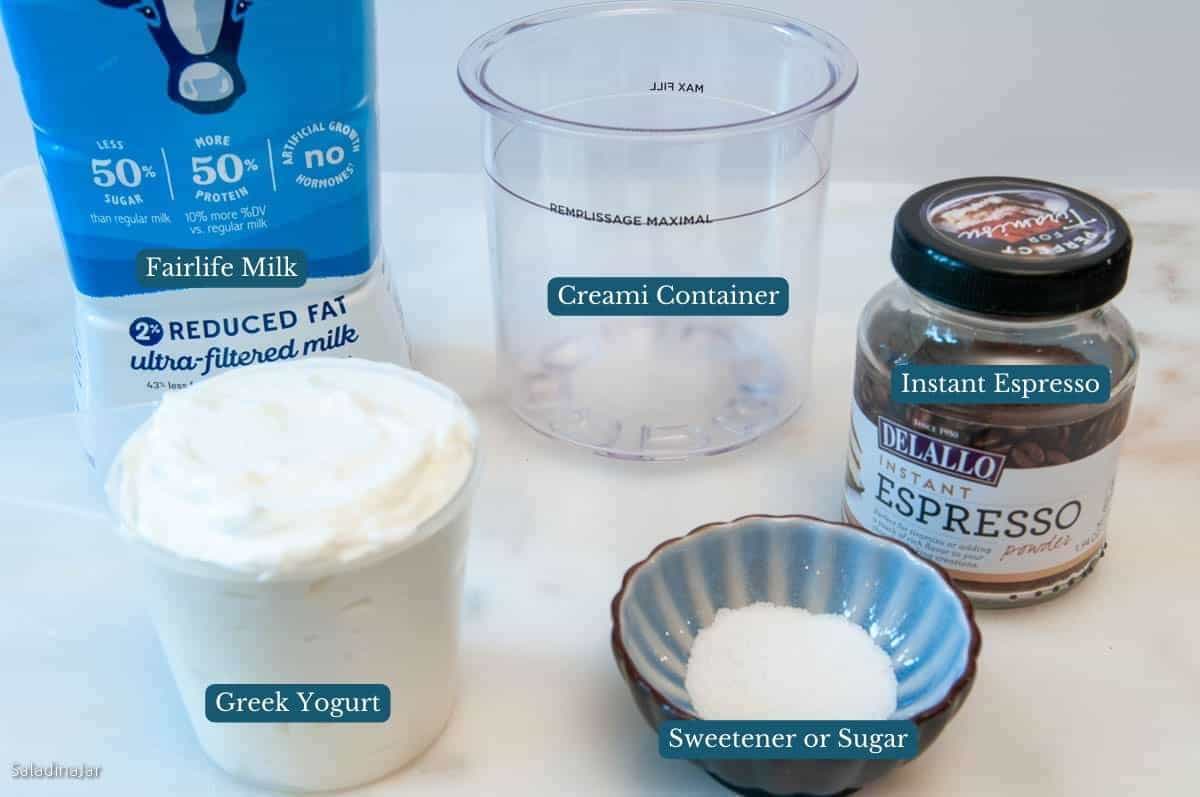 Ingredients for making a Yogurt Creami:
1 cup of plain Greek or regular yogurt
¼ teaspoon of guar gum
Flavoring such as 3/4 cup chopped fresh fruit, 3 tablespoons of PB2 powder or 2 tablespoons of creamy peanut butter, 1-1½ teaspoon of instant espresso
2-3 packets of Splenda or sugar to satisfy your sweet tooth (optional)
Enough milk (any flavor, any fat content) to fill the Creami container to the "fill line." I like Fairlife milk because of the extra protein.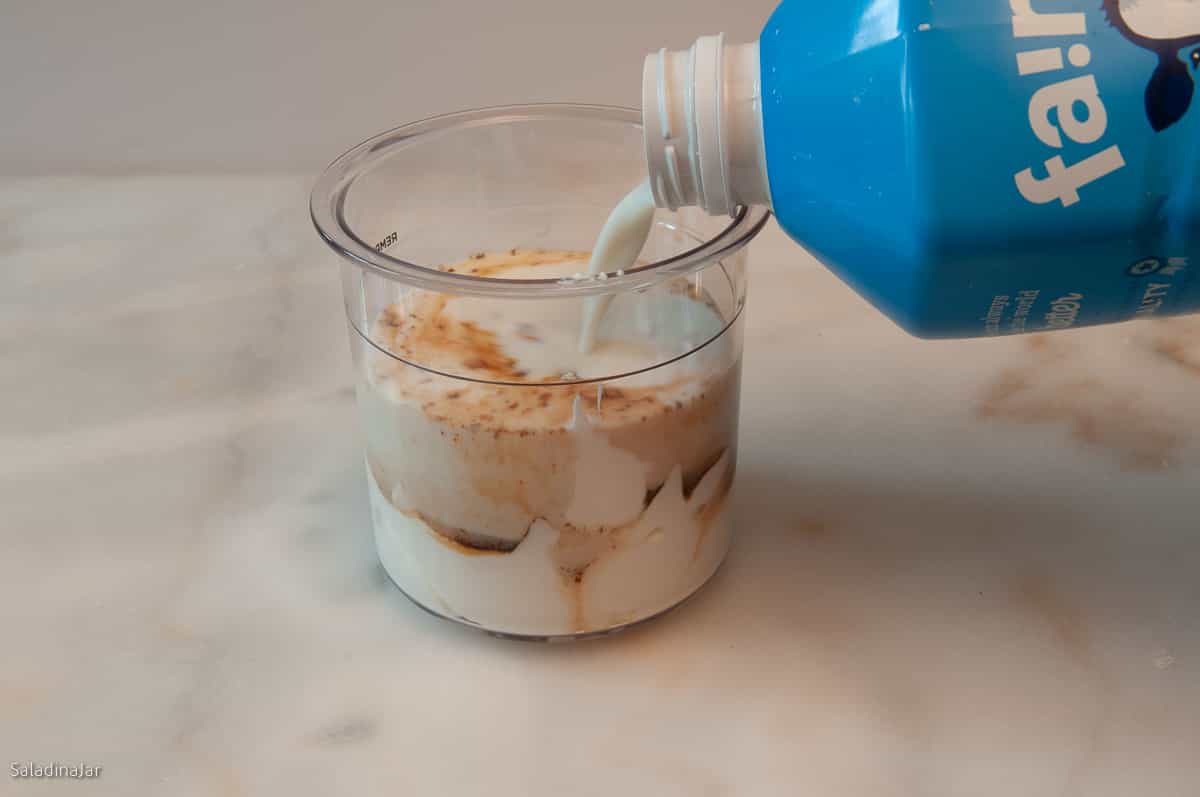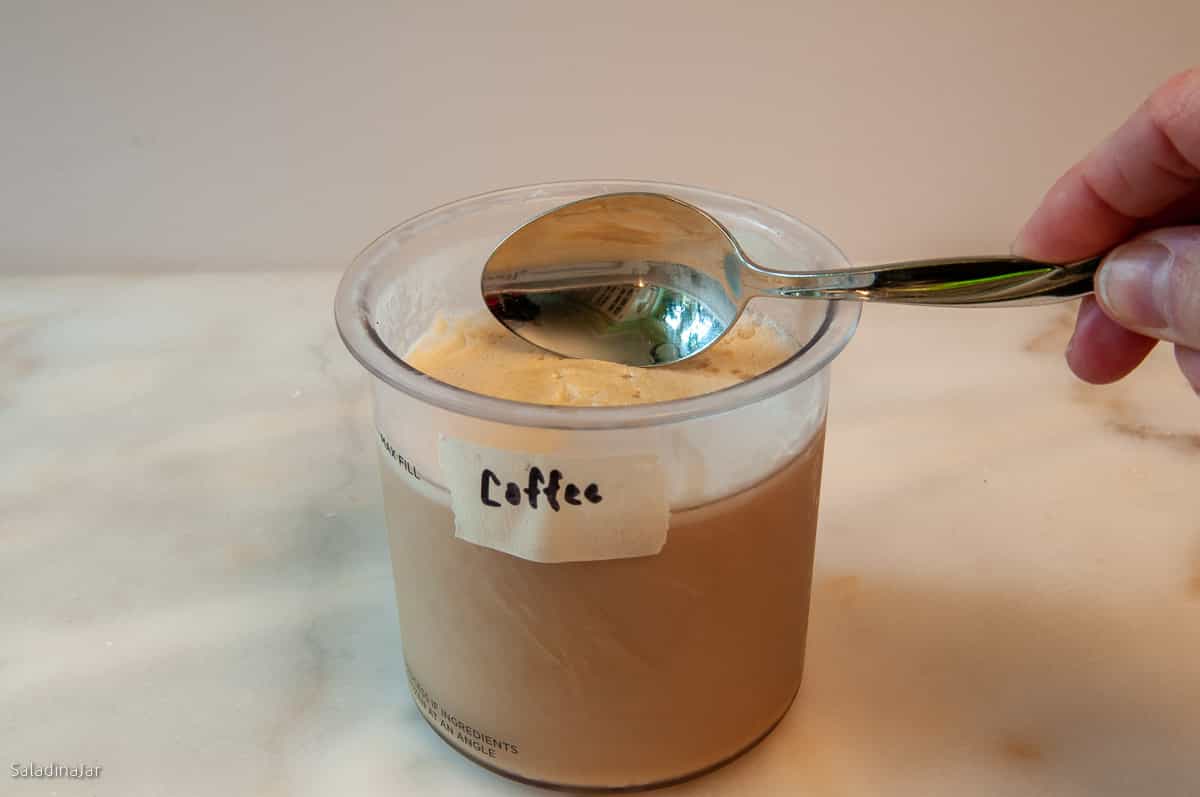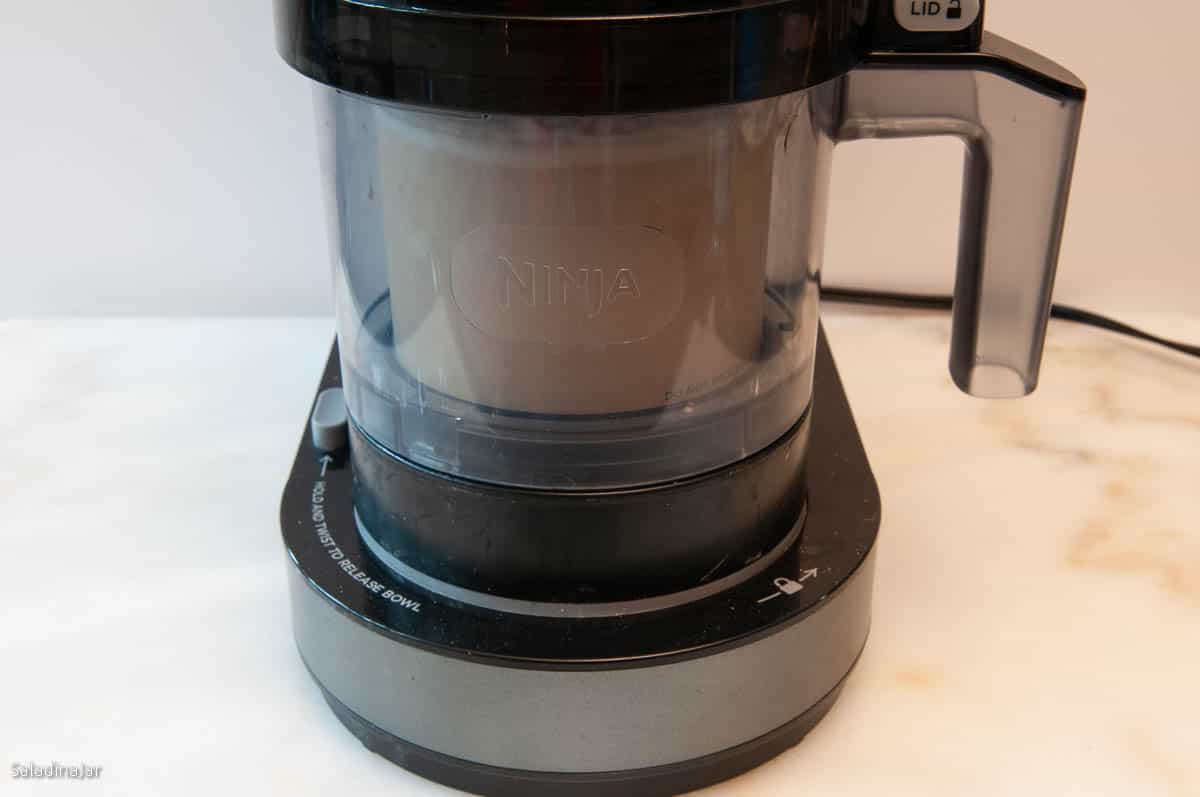 Note: Before processing the yogurt, I like to set the container in a small bowl of hot water to melt the outer layer. Depending on the temperature of the water, don't leave it for more than a minute before processing. If your freezer is not as cold as mine, this may not be necessary.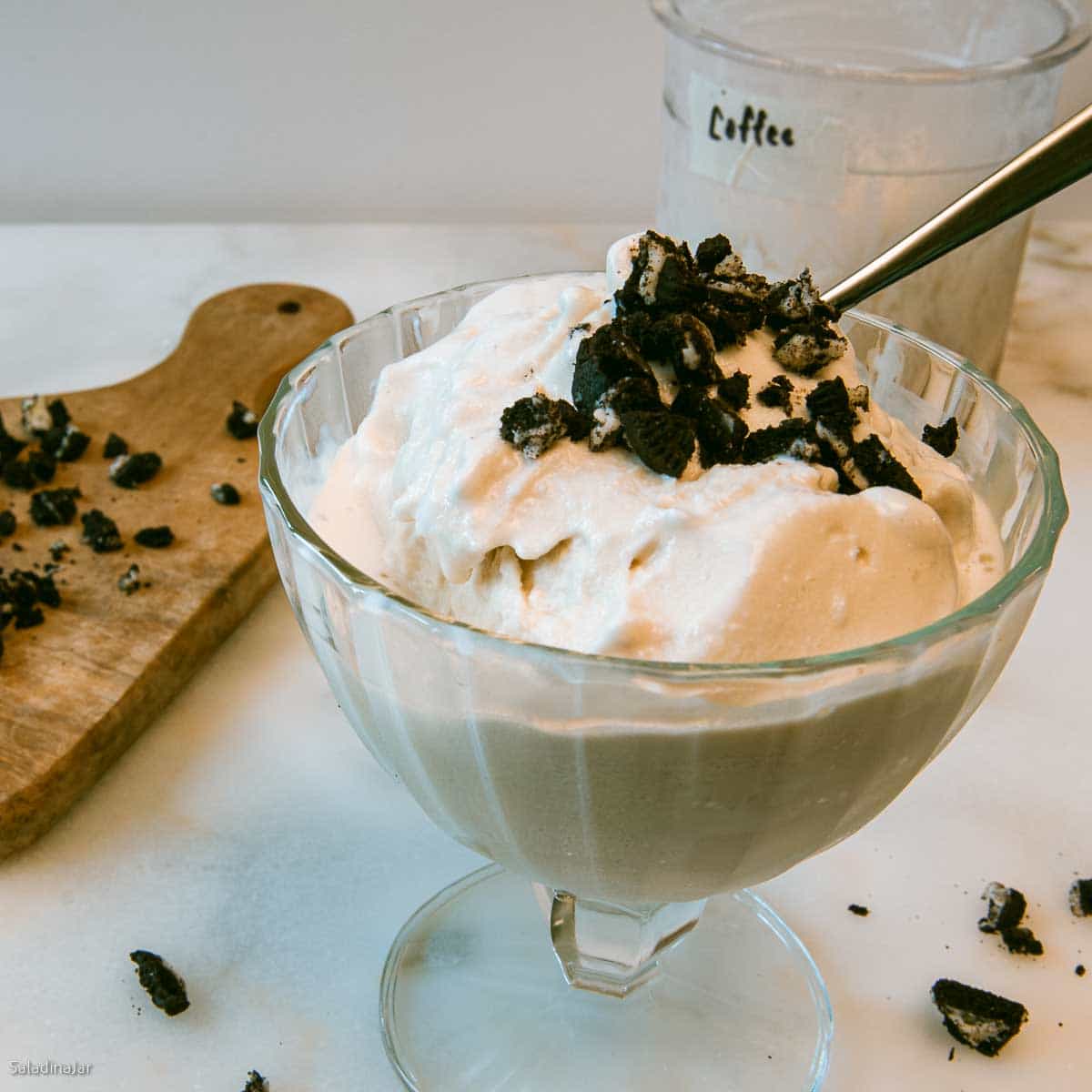 Note: If the yogurt is powdery after processing, add a tablespoon of milk, cream, or yogurt and respin.
Homemade frozen yogurt was never so creamy and delicious. I highly recommend it.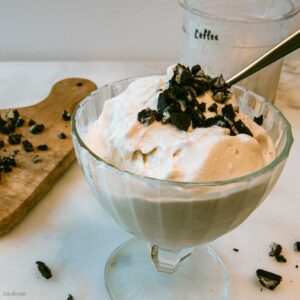 Soft-Serve Yogurt Creami
This Soft-Serve Yogurt Creami is easy enough to make every day. Mix and freeze for 24 hours. Process with a Creami machine to make a fabulous soft-serve dessert tailored to your dietary wishes and needs. The frozen Creami will store in the freezer for weeks. Leftovers can be reprocessed to make them soft in a hurry.
Share recipe love here. ⬇
Ingredients
1

cup

plain Greek yogurt

1½

teaspoon

instant espresso

3

packets

Splenda or sugar to taste

½

teaspoon

vanilla extract

¼

teaspoon

guar gum

–

optional

1

cup

ultra-pasteurized low-fat milk

–

or whatever it takes to get to the fill line
Instructions
Add 1 C Greek yogurt (or regular yogurt) to a Creami container.

Add instant espresso, sweetener or sugar, vanilla extract, and guar gum. (Remember that when this mixture is frozen, it will not taste as sweet. Taste and adjust according to your sweet tooth.)

Pour enough milk into the Creami container to bring it to the fill line.

Use an immersion blender or whisk to blend until creamy.

Place the Creami container in the freezer for 24 hrs.

When ready to eat, process the Creami on the Lite Ice Cream setting. If the mixture looks powdery when finished, add a tablespoon of milk, cream, or yogurt and respin. Eat immediately.

If you have frozen yogurt left over, put it back in the freezer. You can either re-process it when you get ready or let it sit on the counter until it's soft enough to eat.
Notes
Notes:
This recipe contains more protein, depending on the kind of milk you use. Ultra-pasteurized milk, like Fairlife, contributes significantly more protein than listed here.
A thin layer of ice often remains around the interior wall of the Creami container when using low-fat ingredients after processing. My solution? I heat the frozen Creami straight out of the freezer in the microwave on HIGH for 30 seconds. Then I set the Creami container into a bowl of hot water for 1-2 minutes to melt the icy layer before processing it with the Ninja Creami machine.
Nutrition
Serving:
1
serving
|
Calories:
147
kcal
|
Carbohydrates:
13
g
|
Protein:
15
g
|
Fat:
3
g
|
Saturated Fat:
2
g
|
Polyunsaturated Fat:
0.04
g
|
Monounsaturated Fat:
0.3
g
|
Cholesterol:
12
mg
|
Sodium:
93
mg
|
Potassium:
216
mg
|
Sugar:
12
g
|
Vitamin A:
297
IU
|
Calcium:
282
mg
|
Iron:
0.04
mg
HELP OTHERS find this recipe. Leave a 5 🌟🌟🌟🌟🌟 rating at the top of the recipe card if you enjoyed it. No comment is required.
---
---
Five more ideas for how to make plain Greek yogurt taste good:
Peanut Butter Greek Yogurt: A PB2 Recipe
Peanut Butter Greek Yogurt with chocolate is a quick way to flavor yogurt that is full of satisfying protein. (But who cares about the protein when yogurt tastes this good.)
Get the recipe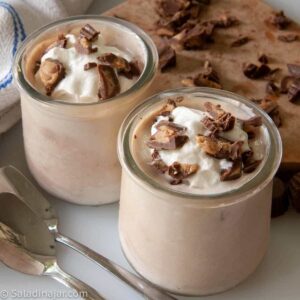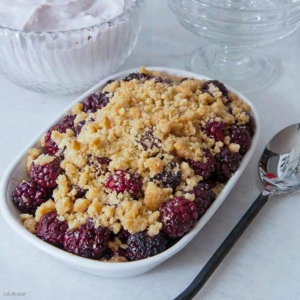 Homemade Peach Frozen Yogurt Recipe with Amaretto
Fresh peaches and Greek yogurt dance together in an ice cream freezer to create this delicious summer treat.
Get the recipe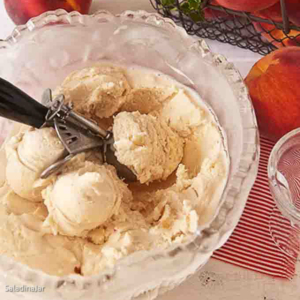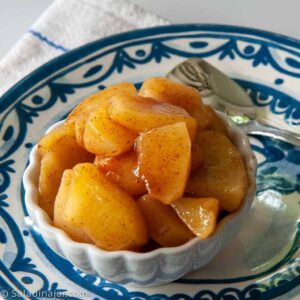 5-Ingredient Greek Yogurt Waffles: High Protein and Gluten-Free
These waffles make a filling snack or breakfast because of the high protein content. With only 5 basic ingredients, you can make them in minutes with a blender.
Get the recipe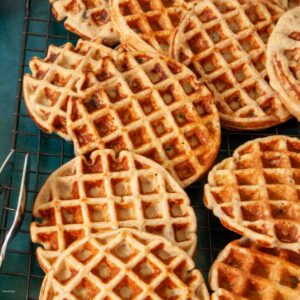 If you haven't tried making yogurt at home, check out the Greek yogurt recipe and the video in this post to get started.
Parting Thoughts: If you are looking for recipes using Greek yogurt, start here. Don't miss the chicken salad, low-calorie dressing, and this mayo.
What have I left out? Please leave your favorites in the comments.
---
If you have questions or suggestions, email me privately for a quick answer: Paula at saladinajar.com. Hope to see you again soon!