Preview: Find out how to make Ham Salad Recipe with Bologna as a substitute for the ham if you prefer. Add hard-boiled eggs, pickle relish, and mayo.
Ham Salad is a quick way to repurpose leftover ham or bologna. A bit of mayonnaise, hard-boiled eggs, sweet pickle relish, and some seasonings, and you'll be in "hog heaven."
Use ham salad to make a satisfying sandwich, a light supper, or as an appetizer with oven-baked sweet potato chips.
Updated March 2020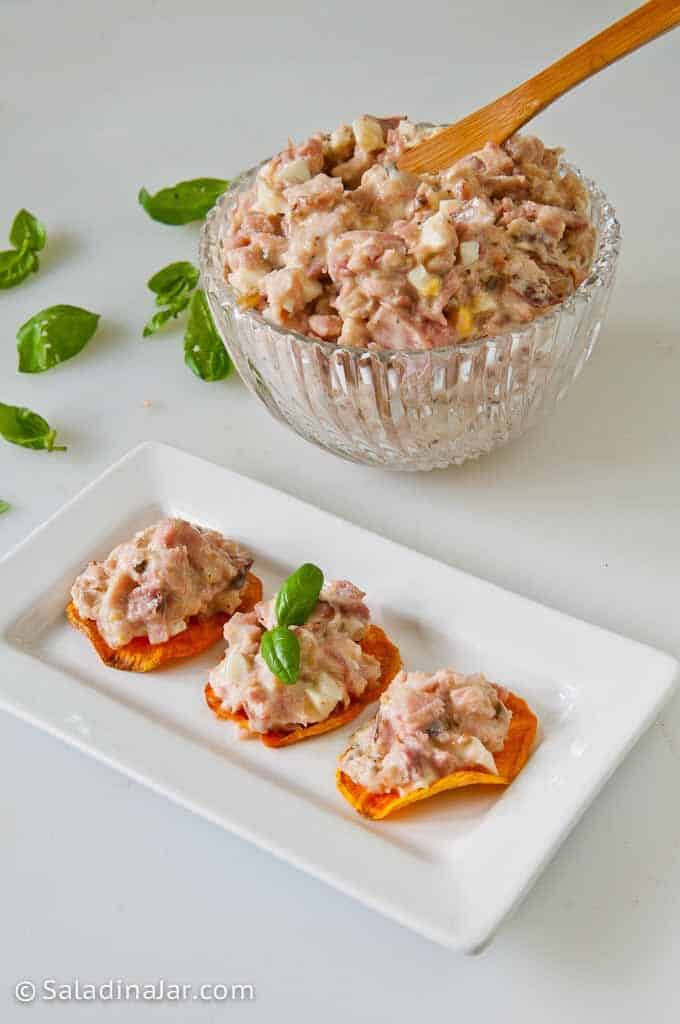 Recipe Inspiration:
Ham salad and bologna will always be connected in my mind.
My mom used to bring home long, fat sticks of bologna. I'm guessing it was cheaper than the sliced variety. She would attach an old-fashioned silver grinder to a stool in the kitchen.
My sister and I worked to push big chunks of bologna through the grinder while turning the big silver handle.
Watching ground up bologna extruding out of the holes was a magical process in a kid's eyes. I remember adding hard-boiled eggs, pickles, and mayonnaise together.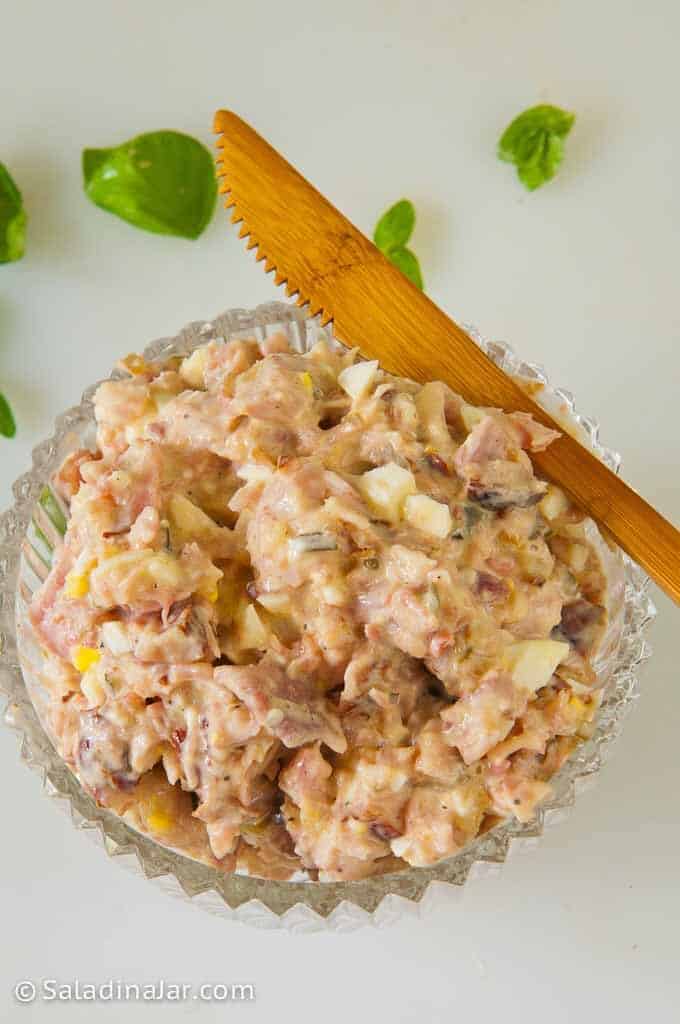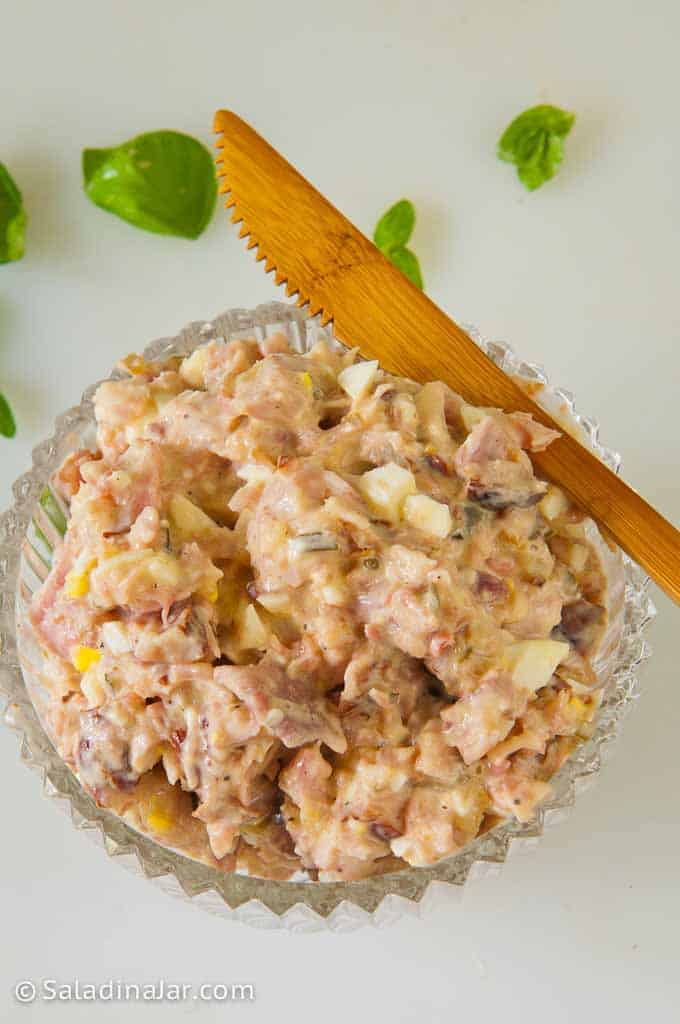 Different ways to serve ham salad:
How do you eat ham salad? Is it always in a sandwich, or do you eat it with a spoon right out of the bowl? I have ideas.
#1
Use as a sandwich filling.
Nothing is better than white bread with ham salad spread between the layers. Try it with homemade cranberry yeast bread, cranberry lemon dinner rolls, poppy seed rolls, or these dinner rolls using the Tangzhong method.
RELATED POSTS: Bread Machine Recipes To Make Any Occasion Special
Take this recipe over the top by adding a leaf or two of fresh sweet basil to each sandwich. Your guests will be asking for your secret recipe. It is AMAZINGLY good.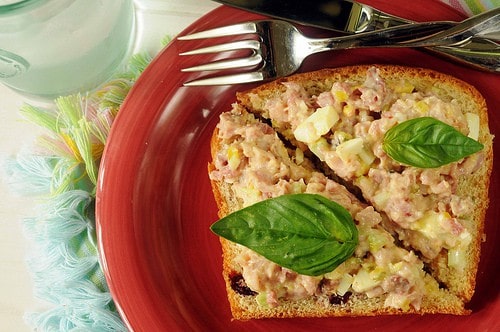 #2
Over a year ago, I discovered how fabulous ham salad tastes with crispy sweet potato chips. My husband has always favored eating his ham salad on crackers. However, I was trying to cut out grains back then, so I started looking for a substitute when I thought of my Skinny Sweet Potato Chips.
RELATED POST: Skinny Sweet Potato Chips
Consequently, those of you who eat grain-free or gluten-free may want to try this. Let me warn you though. The combination is addictive!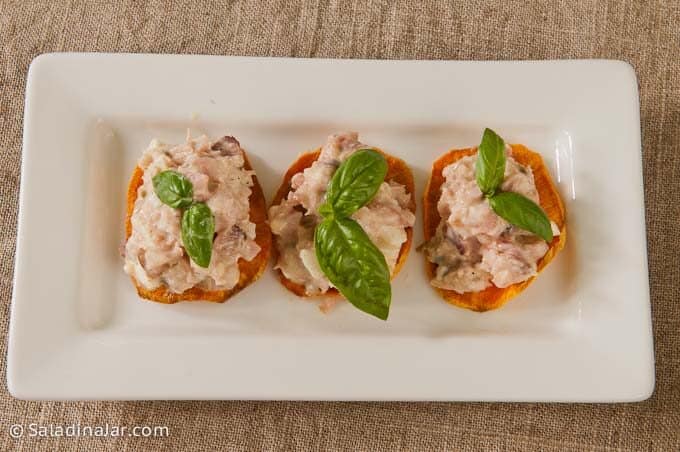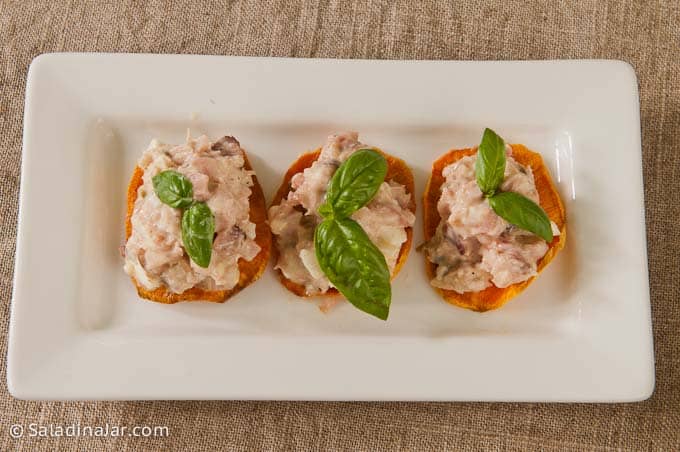 #3
Serve over a bowl of lettuce.
Use a big scoop of ham salad as a "salad dressing" for your lettuce. Add some spicy pecans and fresh parmesan for a spectacular lunch. Because I eat a HUGE bowl of lettuce, adding some olive oil and vinegar to the whole lot will stretch the ham salad. (Also grain-free and gluten-free.)
RELATED POST: Spicy Pecans
Ingredients and substitutions:
Ham salad is not a precise recipe. Play with it. If you don't have one or two ingredients, save yourself a trip to the store and substitute.
Mayonnaise: Substitutes could include Miracle Whip (it will taste different), Greek yogurt, or Sandwich Spread. Have you tried the new mayonnaise mixed with catsup? Delicious in this recipe! For the mustard lovers among us, a teaspoon of your favorite mustard might be a welcome addition.
Hard-boiled eggs: The eggs can be left out entirely. Or, egg lovers might want to add three or even four hard-boiled eggs to their ham salad. Leftover deviled eggs in the fridge? Chop them up and add them to your ham mixture.
Sweet pickle relish: Substitute dill pickle relish if you aren't into sweetness. No pickle relish in the house? Try chopping bread and butter pickles finely to get a close flavor copy of the relish.
Apple Cider Vinegar: Use white vinegar or lemon juice instead. Add one teaspoon and taste. Add another teaspoon if you think your ham salad still needs a little zip.
Ham: Use this same recipe to make an everyday chicken salad. Substitute shredded or cubed chicken for the ham. Tuna works, too.
As noted before, my mom subbed bologna for ham. One of my readers suggested Spam. Or, don't use any meat and throw in a couple of extra eggs to make a simple egg salad.
RELATED POST: Homemade Mayonnaise That Stays Fresh for a Month
---
How long will ham salad keep?
Ham salad is good when covered for three days in the refrigerator.
How do you grind ham (or bologna) in a food processor?
Cut ham into 1-inch chunks. Fill the food processor bowl no higher than the level of the highest blade. Pulse 10 to 15 times until ham is shredded.
Read More> How to Make Perfect Soft and Hard Boiled Eggs in the Instant Pot
How to make ham salad: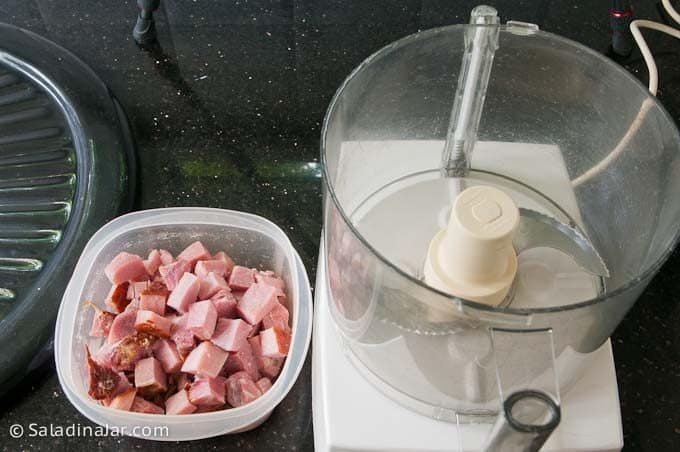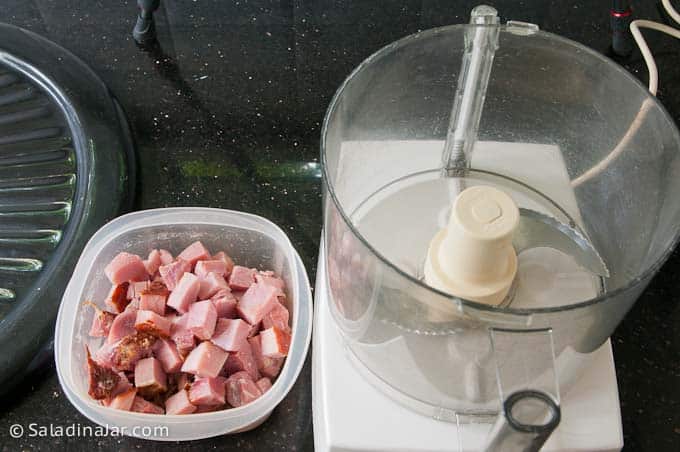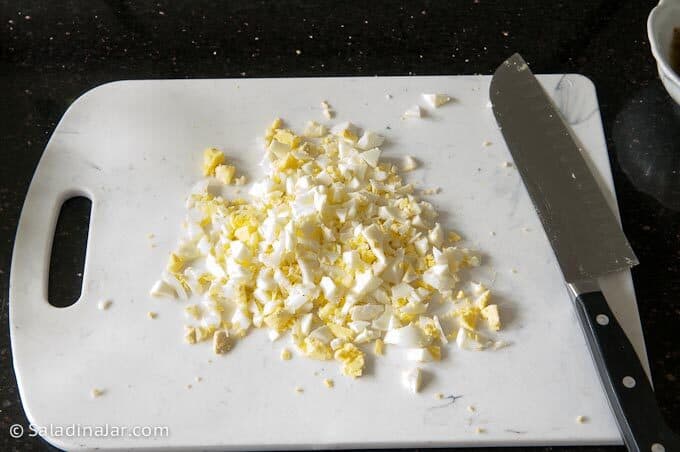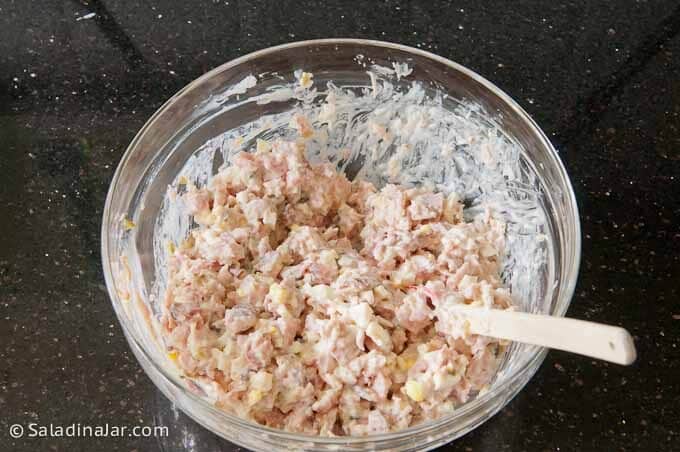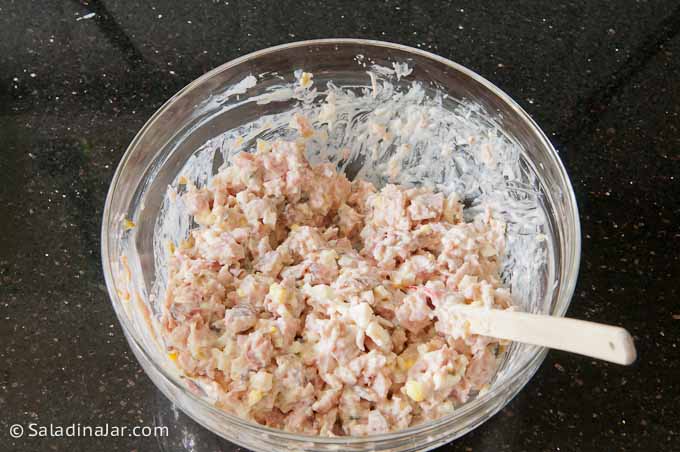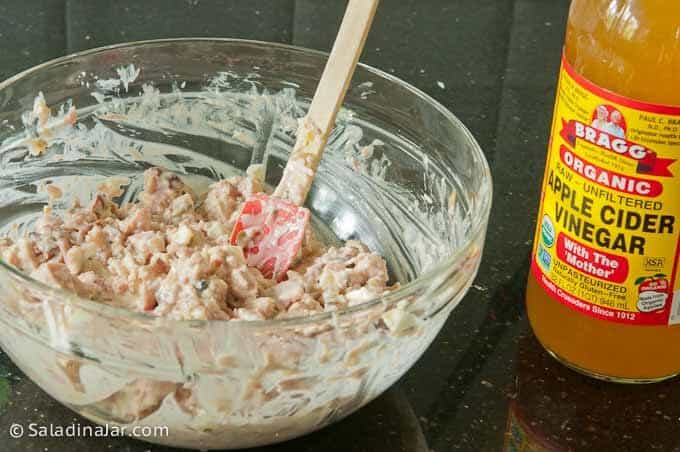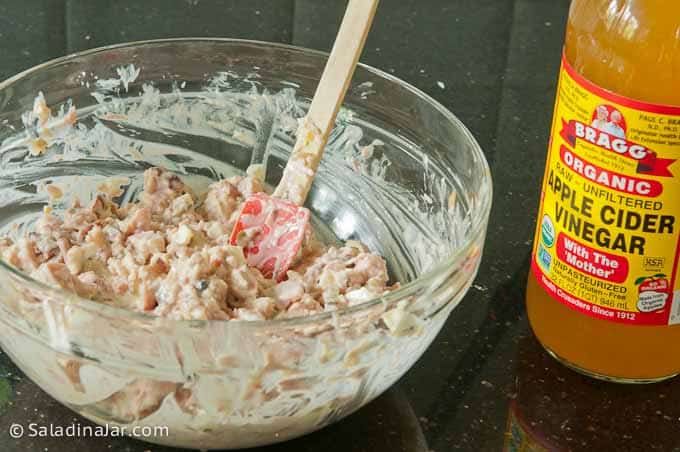 Making Sweet Potato Chips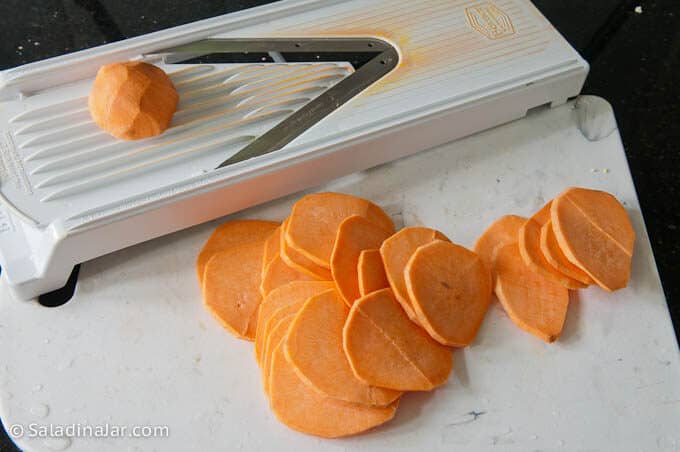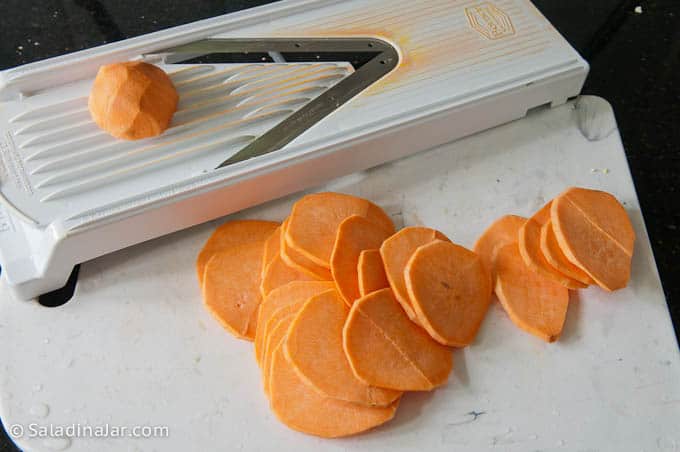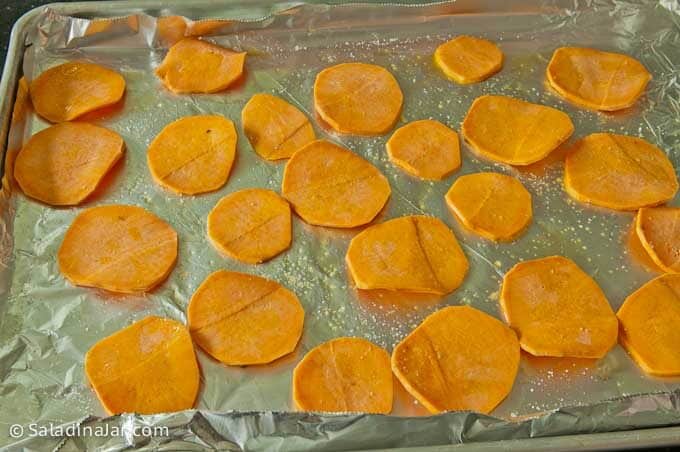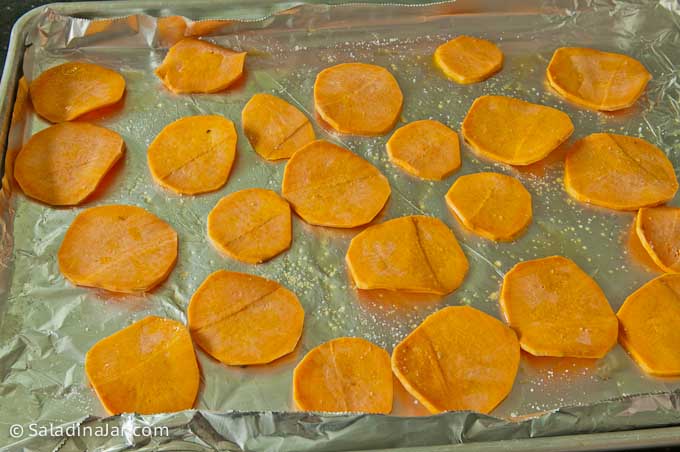 ---
Pin the picture below to save for later.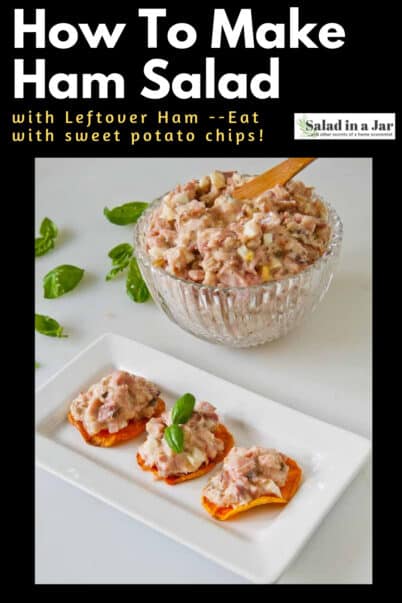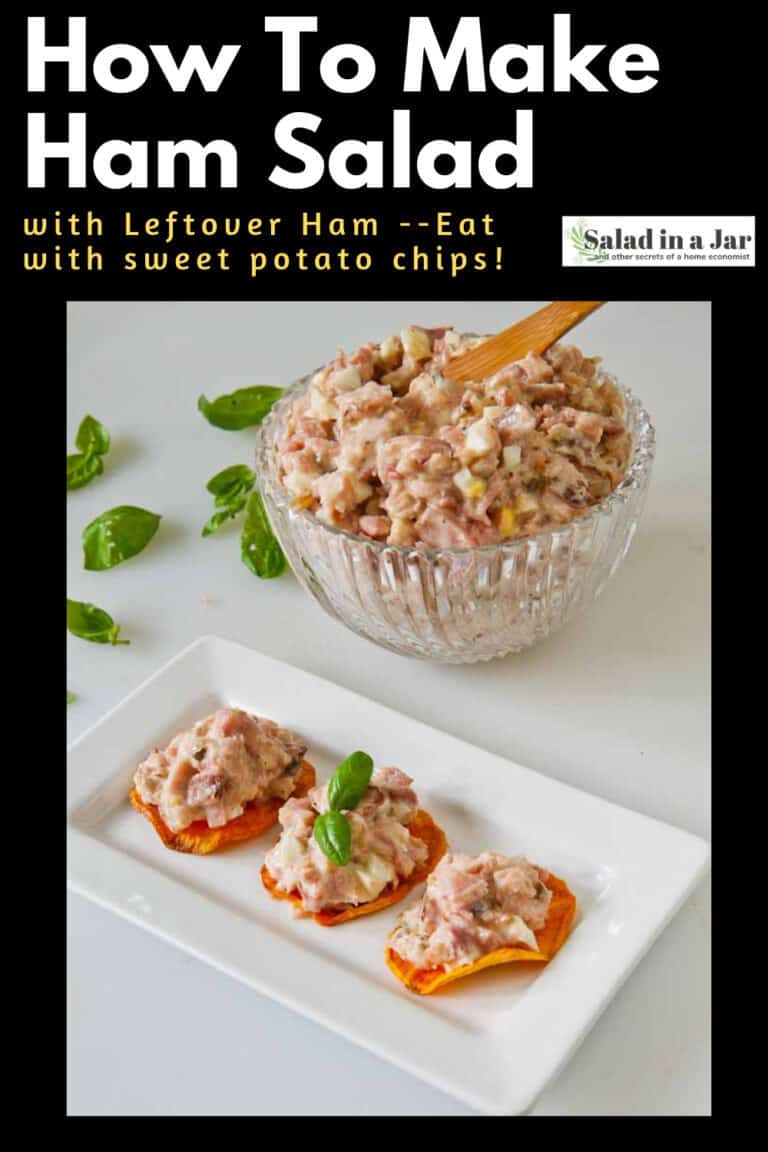 ---
Did you enjoy this recipe? If so, you can help others and me by leaving a 5-star 🤩 rating inside the recipe below. No comments are required.
Hope to see you again soon!
Paula
p.s. If you have any questions or suggestions, you can email me privately: Paula at saladinajar.com.
---