These easy Bread Machine Cinnamon Rolls are traditional cinnamon rolls with a cream cheese icing. You might be surprised at the secret ingredient that will remind you of pecan twirls.
Written for mixing and kneading in a bread machine, but you can also use a stand mixer or do it by hand. See the recipe notes.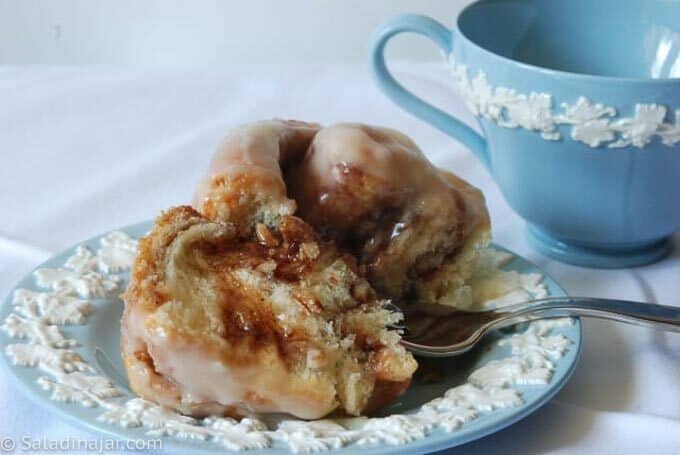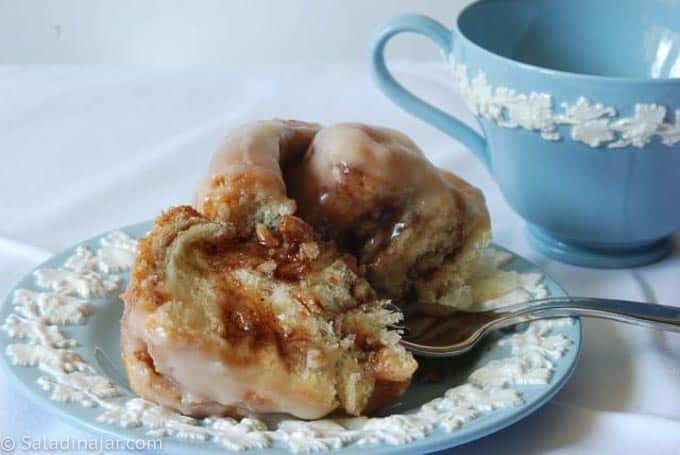 Recipe inspiration
Do you remember the pecan twirls we used to have for breakfast sometimes as kids?
They come in a foil pan with round molded places for each roll. As you slowly unroll them, the pecans fall out everywhere. What fun! (Unless you are the person who gets to sweep the floor.)
Kitchen Secret for these sweet rolls
I think I figured it out. Read on to find out how I incorporated the tiniest bit of ground cloves into my cinnamon rolls.
These are actually a variation on the dinner rolls I posted a few days ago. I ALWAYS make them in my bread machine but NEVER bake in it. That would be pretty hard to do with cinnamon rolls anyway.
How to roll out "My Cinnamon Rolls"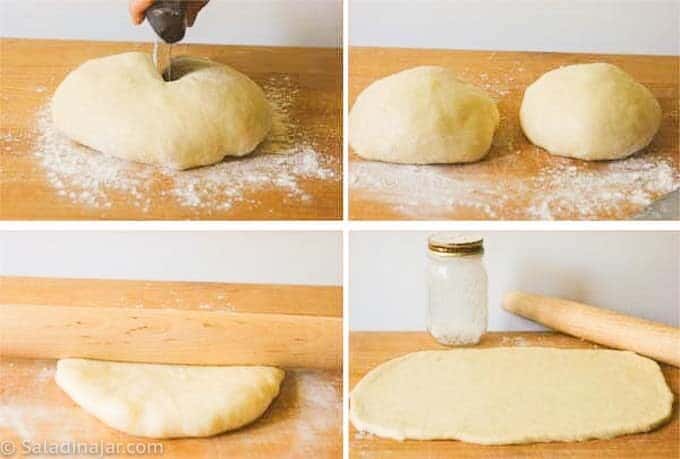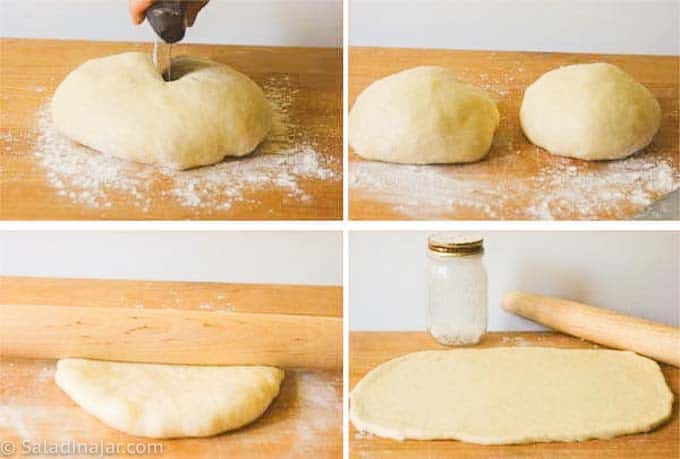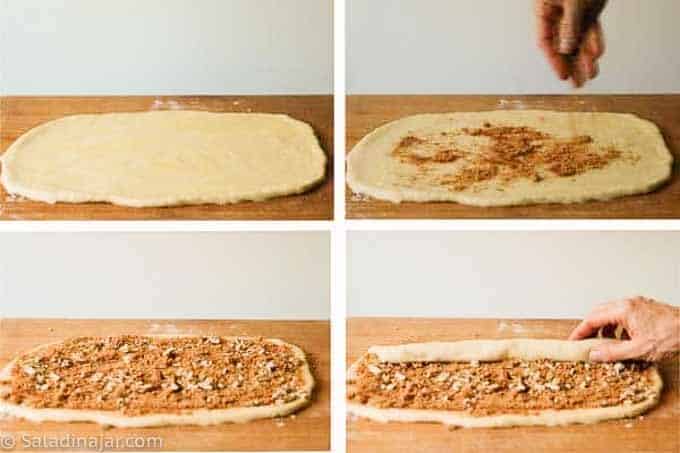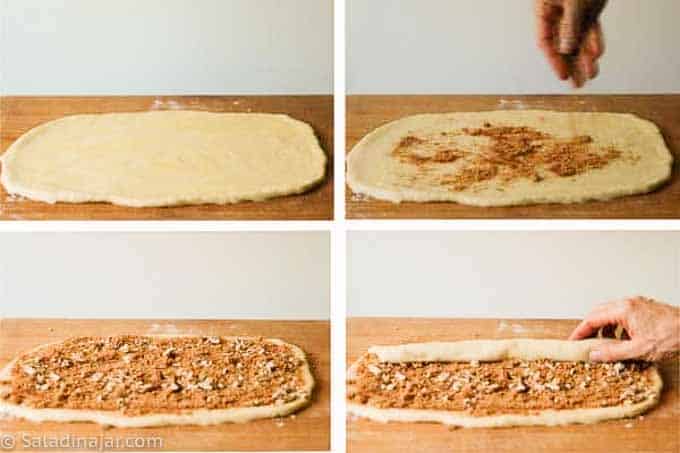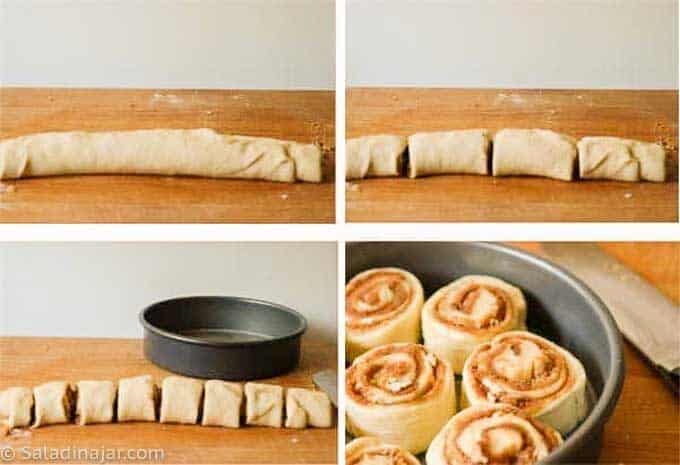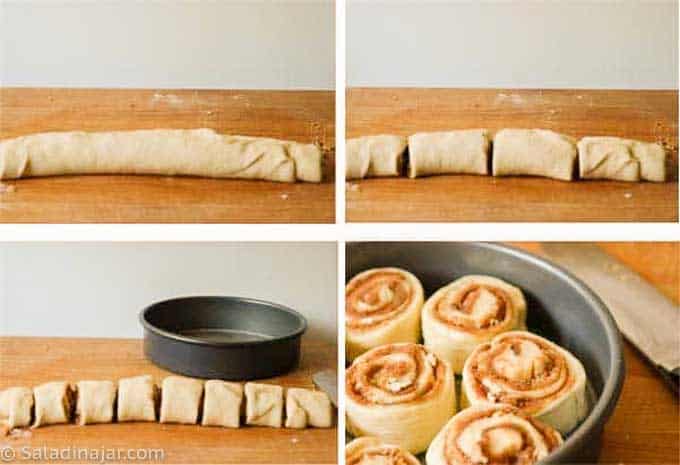 Best eaten the day they are baked. However, they can be frozen and are pretty tasty when zapped very briefly in the microwave and eaten immediately.
p.s. A cheap kitchen secret you can make yourself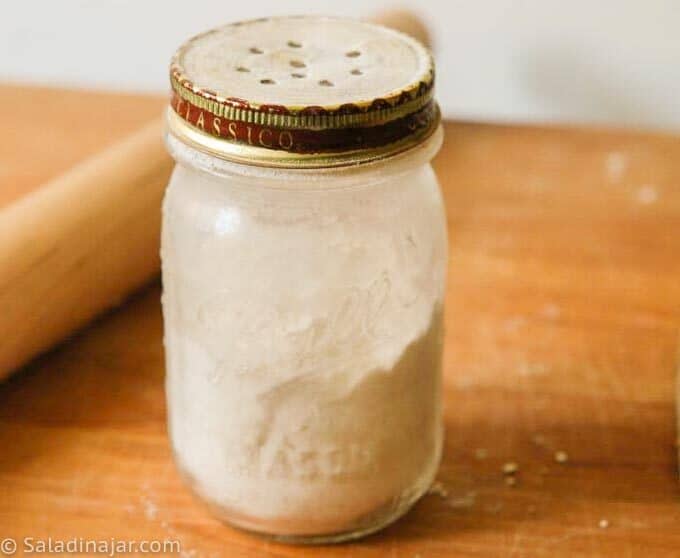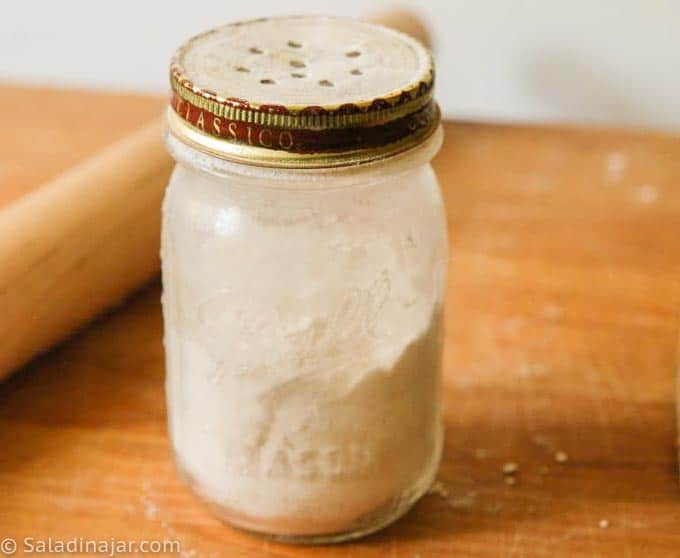 It's a homemade flour shaker–or at least that's what I call it. The next time you have an empty glass leftover with a secure lid, poke holes in the top.
I used an awl (think that's what it's called– Tim the tool man I'm not.) This is more than handy whenever you make bread, pie crusts or rolled cookies.
---
---
Did you try this recipe and enjoy it? Consider helping other readers (and me) by returning to this post. Leave a rating on the recipe card itself underneath the picture. Although always appreciated, comments aren't required.
If you have a question or tip to share, please leave it in the regular comments after the recipe so I can answer back. Or, email me privately: paula at saladinajar.com.

Thank you for visiting!
Paula