Preview: Learn how to brown butter in a microwave and then use it to make a tasty brown butter icing for cookies, biscuits, cinnamon rolls, etc.
Yes! You can brown butter in the microwave and then turn it into an extra-flavorful frosting. No more worrying, waiting, and diddling about the kitchen while you watch the butter bubble away on the stove.
The best part of these cinnamon jumbles is the brown butter icing. Save time by browning the butter in a microwave.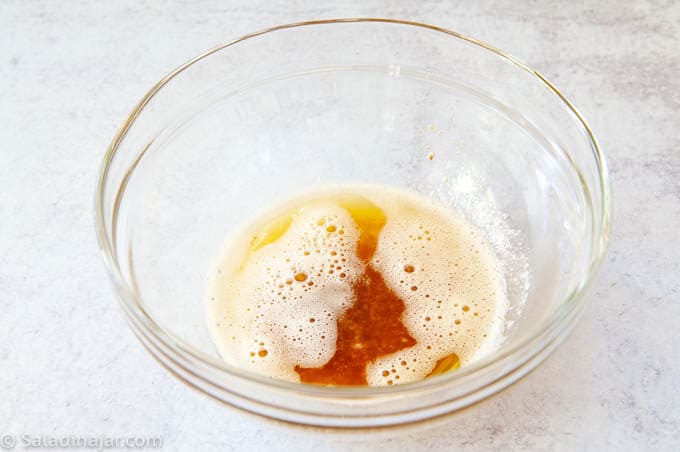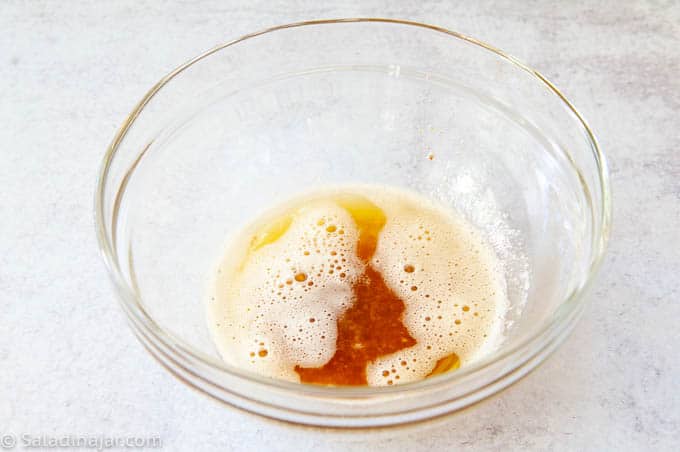 Other recipes good with this icing include Whey Biscuits, Cinnamon Rolls, and Soft Pumpkin Cookies. The flavor of browned butter plays well with almost any cookies or sweets spiced with cinnamon, nutmeg, allspice, or cloves.
The traditional way to brown butter:
Up until now, I've always made this icing the traditional way on top of the stove. Perhaps that's the way you do it, too.
Heat butter very slowly in a skillet or small pan while you stir (or get tired of stirring). Watch and wait until the butter finally turns brown and sometimes even burns. Z-z-z-z-z-z.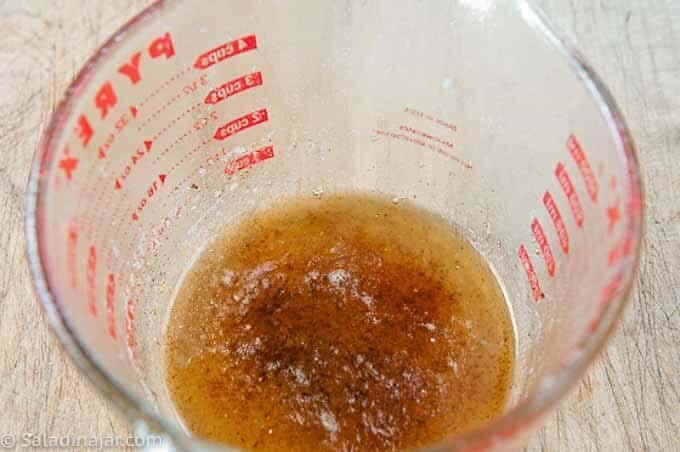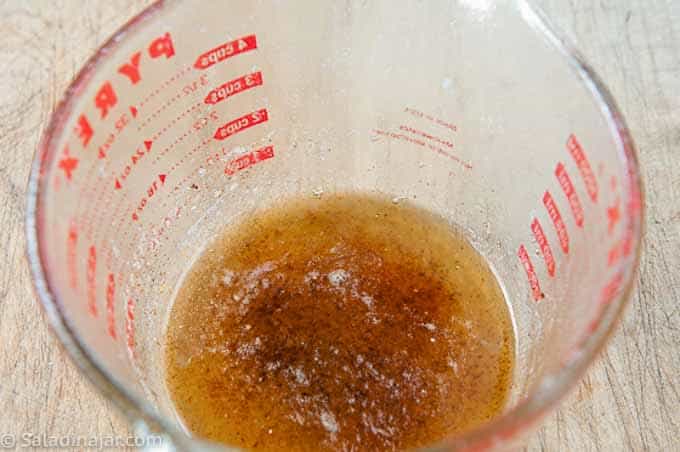 Why use a microwave for browning butter?
Then I tried making it in my microwave oven. I put 4 tablespoons of butter into a 4-cup Pyrex glass measuring dish and covered it with a cheap paper plate so it would be easy to scrape off the butter splatters.
Exactly 3 minutes and 50 seconds later, the butter was browned to perfection. No stirring or babysitting necessary.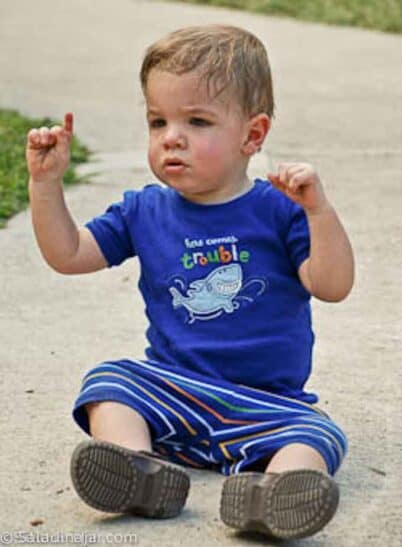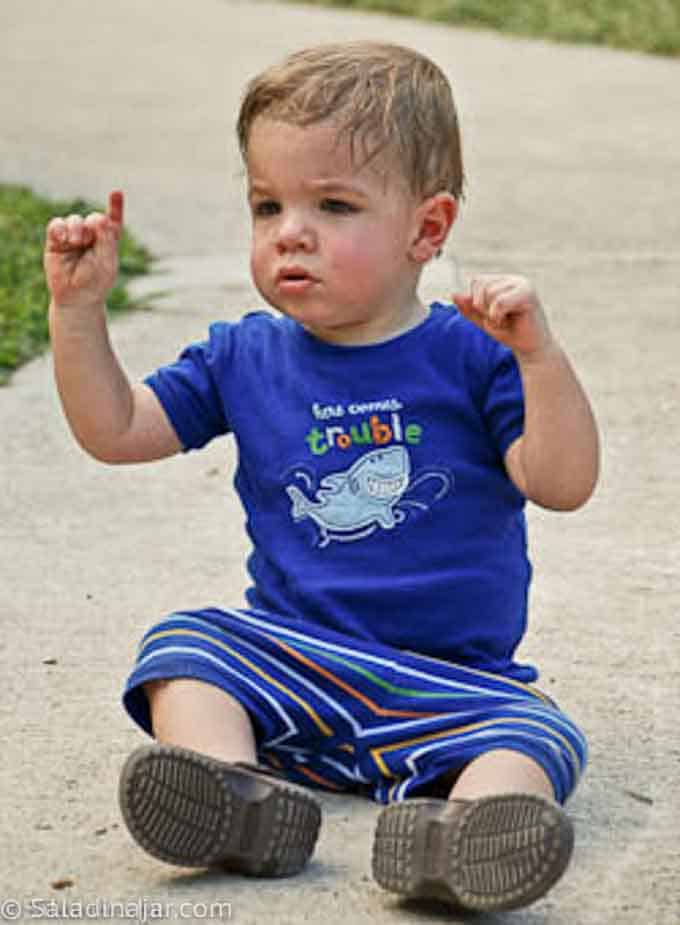 Some people might turn up their nose at the idea of using a microwave, and that's fine. In my kitchen, where I usually cook in small quantities, the microwave is a superhero.
Recipe notes:
1. The time required for your microwave may vary from the times called for in mine.
Anytime you use a microwave, the times will vary from what the recipe suggests. Although similar, all ovens are not equal.
Also, the temperature, the quantity of food being cooked, and the cooking vessel will influence the time required.
Keep this in mind if you decide to double the recipe. It won't take twice as long but close.
Having said that, pay attention the first time or two you do this and make a note of how long it takes. If you have a newer oven, I predict it won't take as long as I have specified.
2. Don't forget to COVER THE BOWL.
You must cover the bowl containing the butter because it will pop and splatter violently as it begins to brown. Without a lid, you will have a huge mess in your oven.
FAQ
Why does the butter pop as it cooks?
According to the Spruce, "as butter warms up, the water separates from the milk fats. Once it reaches a specific temperature and overheats, the fat goes flying."
What if the butter burns. Can I save it?
When the milk solids turn black, you will know you've let the butter start to burn. To save it, pour the butter through a coffee filter-lined strainer. Your butter will be golden and you can throw the burned solids away.
Can I store brown butter in the refrigerator?
Yes, for up to 4 weeks.
Should I strain the butter to get rid of the solids?
That's up to you. If you don't want the brown specks in your icing or sauce, strain them out. Try slathering the browned solids on bread for an unexpected taste treat.
How to brown butter in a microwave: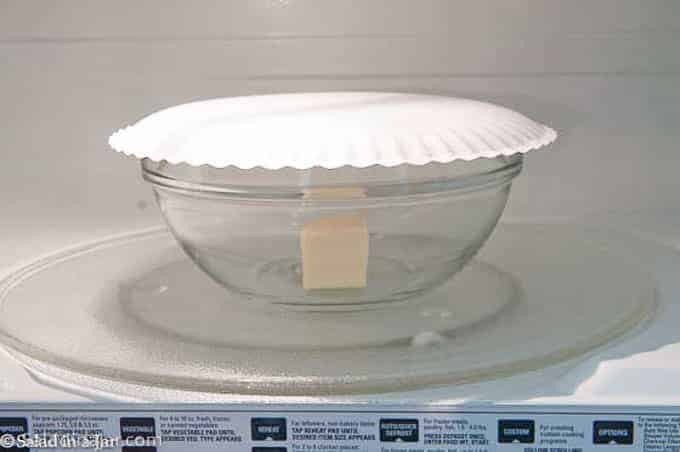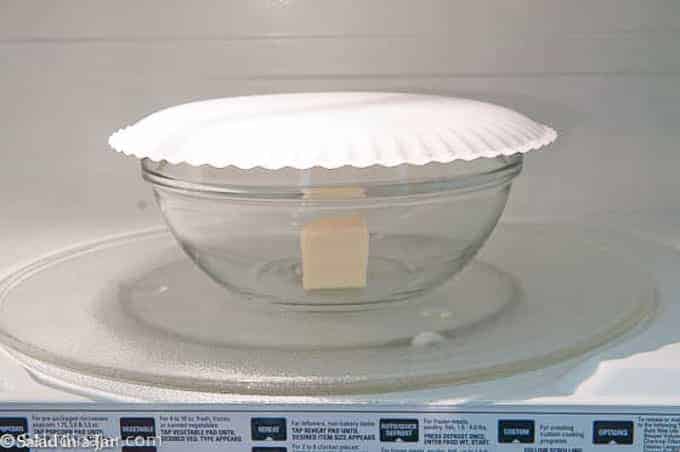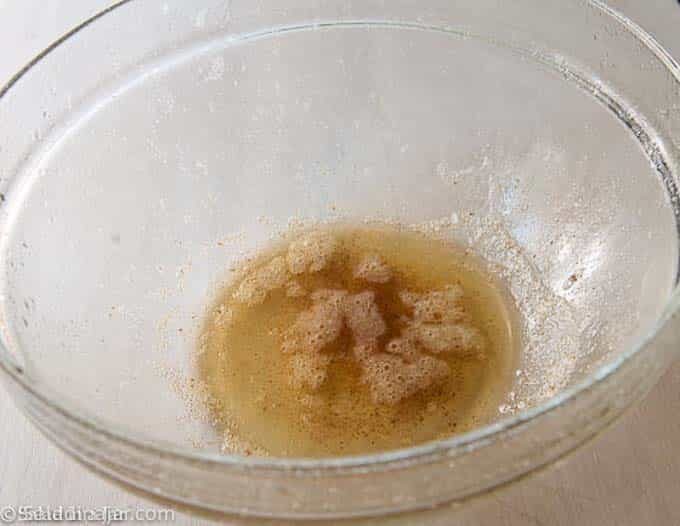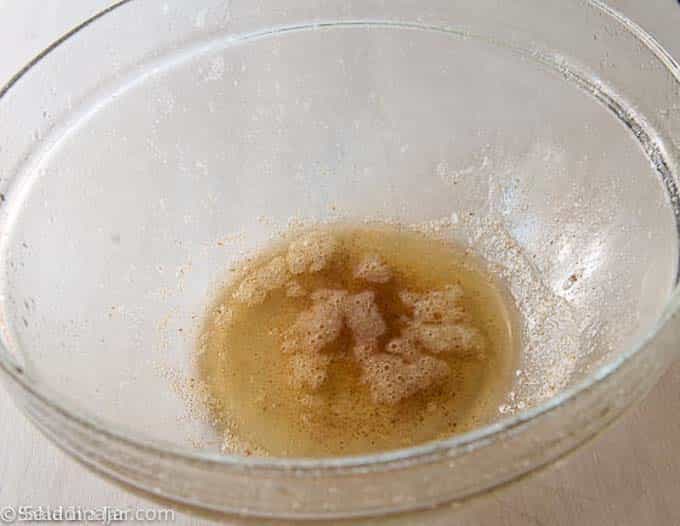 How to make brown butter icing: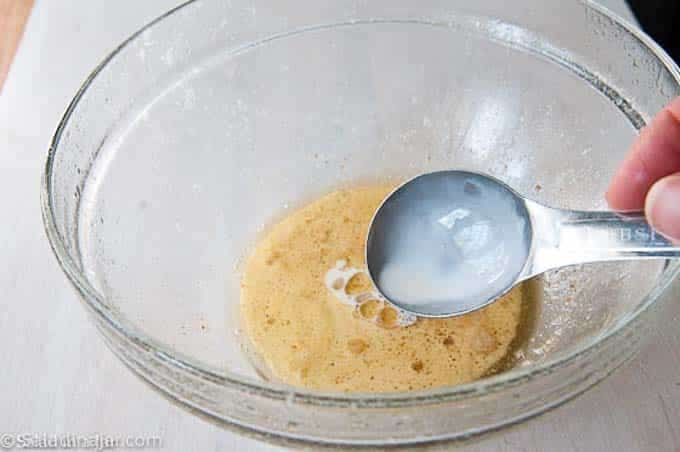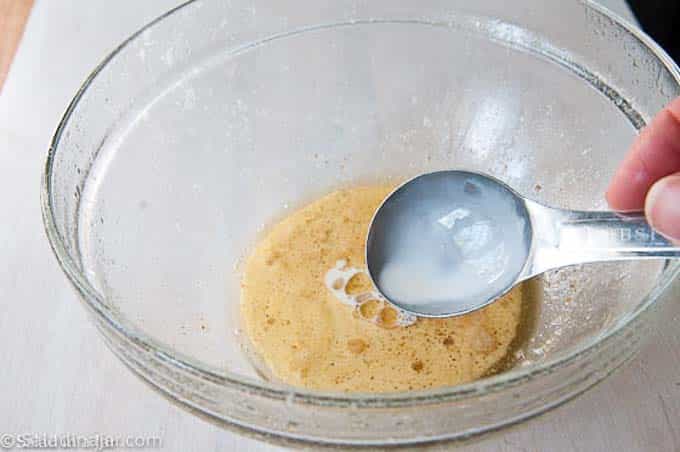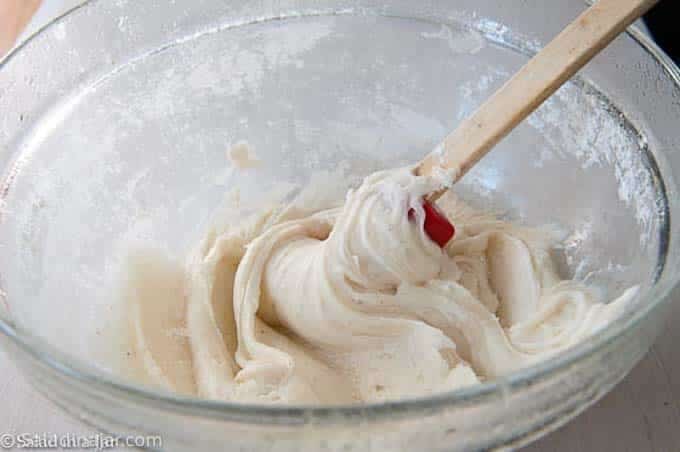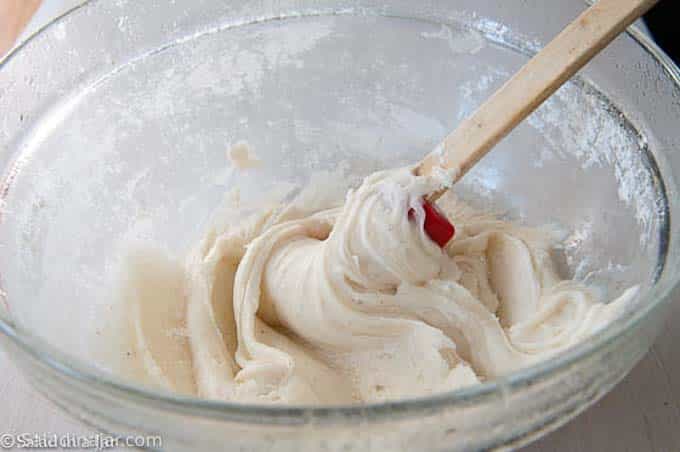 ---
Recipes using Brown Butter Frosting:
---
If you enjoyed this recipe, it would help others and me if you gave it a five-star rating inside the recipe card below. 🤩 No comment required. Thank you.

Hope to see you again soon!
Paula
p.s. Questions or suggestions? Please email me: Paula at saladinajar.com.
---