Using a Microwave to Toast Nuts or Coconut is a how-to guide for toasting nuts such as almonds and pecans (and coconut, too) in a microwave oven.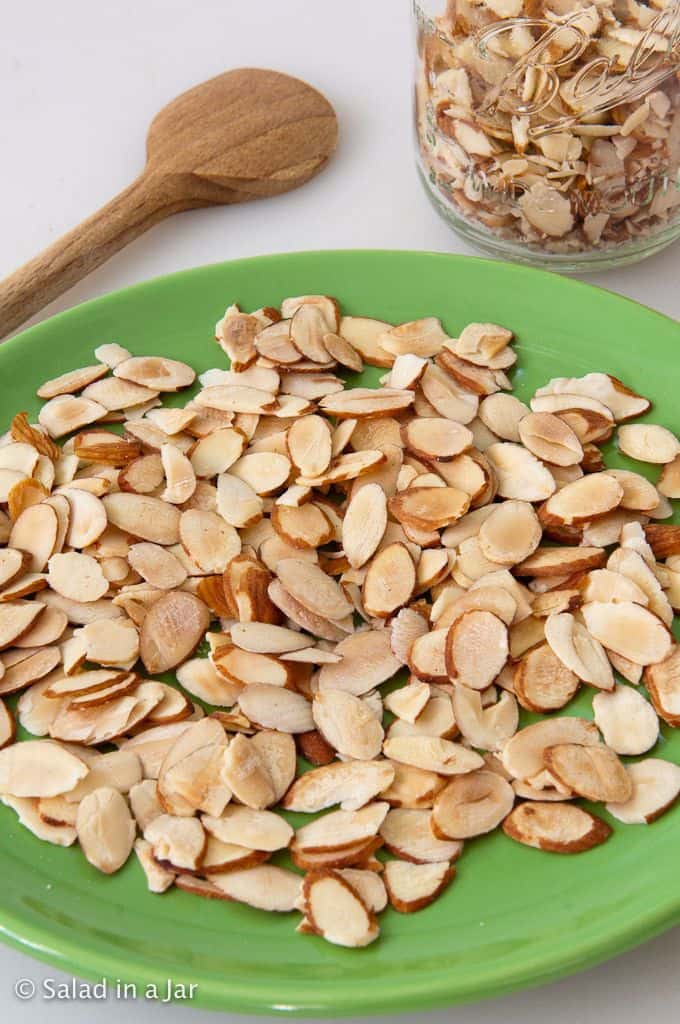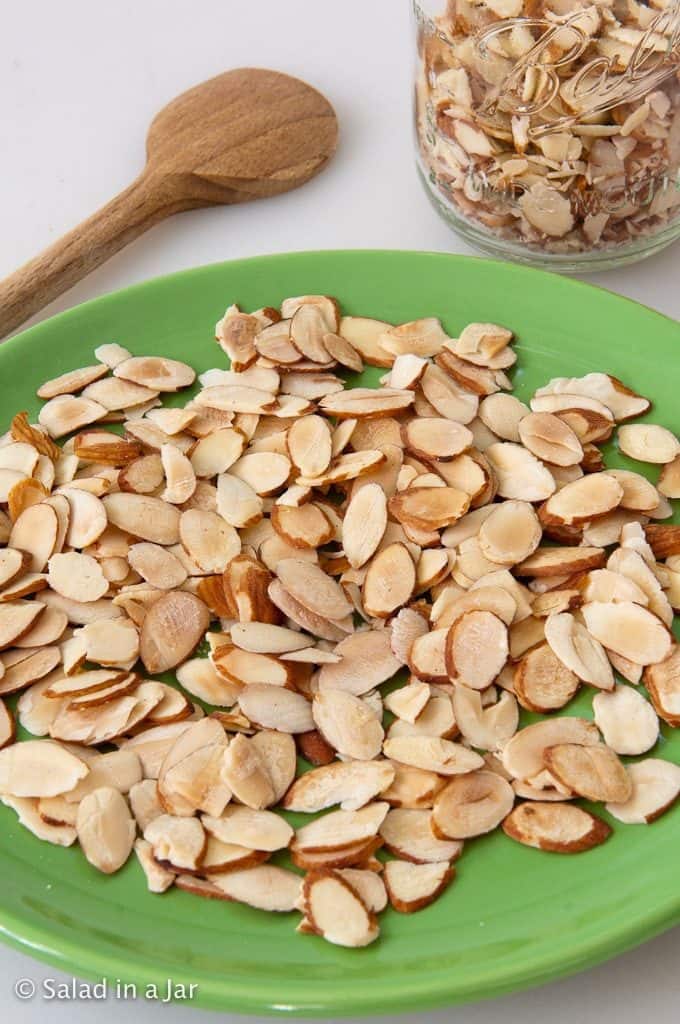 When a recipe calls for toasted nuts, it's easy to be tempted to skip the toasting and just dump them straight into your cake or cookie dough. But it turns out that using the microwave to toast nuts or coconut is quick and easy, especially when you only need a small amount. The flavor difference is worth the trouble.
I confess that I used to ignore the toasting step when in a hurry. But it makes a huge difference in taste if the nuts are toasted. The only time I don't toast is when they are part of a topping that will eventually be baked.
About the differences in microwave ovens:
Microwaves are not standardized. Consequently, it's impossible to give definitive times and levels that apply to everybody's oven.
Newer microwaves are more powerful, and therefore, faster. You will need less time. Older microwaves will need more time because they have less power. Smaller microwaves usually have less power, even if they are brand new.
For this reason, don't take the suggested times literally. Watch carefully until you know approximately how fast the nuts will cook in your specific microwave oven.
It won't be long before you can follow your nose as the best guide. When I can smell that toasty flavor, it's probably time to stir or pull them out.
I'm showing you almonds here but the same process works with pecan and cashews. Cashews work better when they are coarsely chopped because of their irregular shape.
You can do the same thing the same way with coconut. The time needed in the microwave will depend on how the coconut is cut, the amount of coconut, and the power of your microwave.
My Kitchen Secret For Storing Nuts or Coconut, Toasted or Un-Toasted:
Use a vacuum-pack system along with an every-day Mason jar and a two-part metal lid. If you have a full-size vacuum-pack machine, you only need a large mouth adapter like the white one seen below. In the absence of a full-size machine, a hand-held machine will work perfectly and doesn't take up room on your kitchen counter.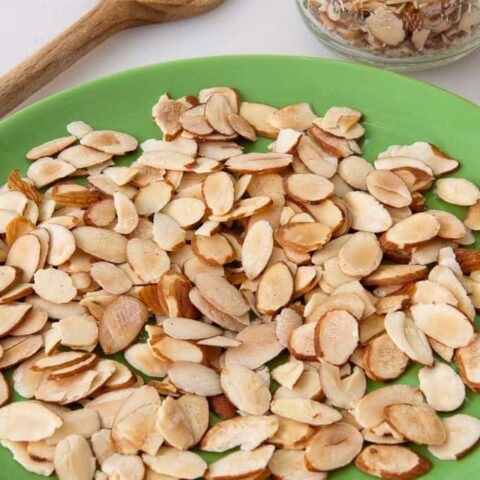 Using a Microwave to Toast Nuts or Coconut
Instructions for quickly toasting nuts or coconut to be used in baking or salads.
Instructions
Evenly distribute nuts or coconut on a paper plate or micro-wave safe dinner plate.
Cook on HIGH in the microwave for 1 minute. Stir.
Repeat step #2 until nuts are nicely toasted.
Notes
Watch carefully as every microwave cooks a little bit differently. Nuts can go from perfect to burnt in a terrifying flash. Pick out any burned pieces. There are usually very few.
Nutrition Information:
Yield:

16
Serving Size:

1 tablespoon
Amount Per Serving:
Calories:

75
Total Fat:

6g
Saturated Fat:

2g
Trans Fat:

0g
Unsaturated Fat:

4g
Cholesterol:

0mg
Sodium:

38mg
Carbohydrates:

5g
Fiber:

1g
Sugar:

2g
Protein:

2g
This post was originally posted in 2009. Pictures and instructions have been updated.
Posts Related to Microwaving Nuts or Coconut: