Preview: These iced shortbread cookies are simple and irresistible. Check out the super-cool method for rolling out the dough and cutting it into shapes.
What if you could make cut-out Shortbread Cookies that didn't make a big mess on your kitchen counter? Try out this neat-as-a-pin method for rolling out the shortbread and cutting it into shapes such as these butterflies.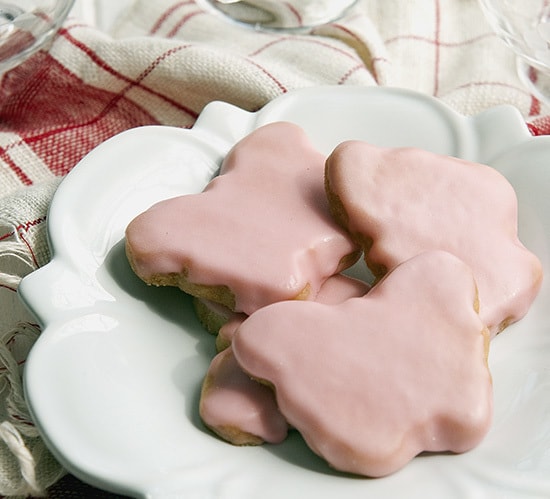 For most people, myself included, cut-out cookies are reserved for holidays. They seem like a lot of trouble, don't you think?
Sticky dough, cleaning up the sticky dough, getting the shaped sticky dough unstuck from whatever you're rolling them on and transferring the cookie to a cookie sheet, etc. Ugh!
On top of that, they need to be frosted. Furthermore, the kids usually want to decorate them, too. Just thinking about the potential mess is a "Calgon" moment.
FAQ about these shortbread cookies:
How long will these cookies stay fresh?
If you keep them in an air-tight container, they are good for up to two weeks.
Can I freeze shortbread cookies?
Double wrap them to store in the freezer for up to two months.
What can I substitute for unsalted butter?
Salted butter is the best substitute. Butter is what makes these cookies special. Margarine or shortening would be a compromise.
Check out this shortcut…
The other day, I ran across a great idea in Dorie Greenspan's Baking cookbook. It's so easy!
A simple roll-our secret for Iced Shortbread Cookies: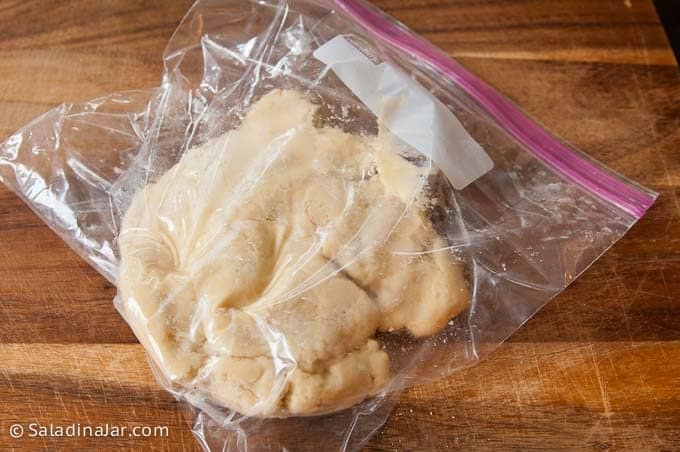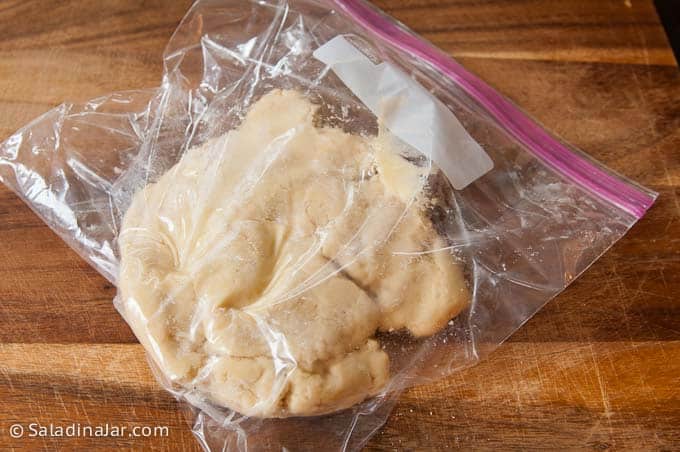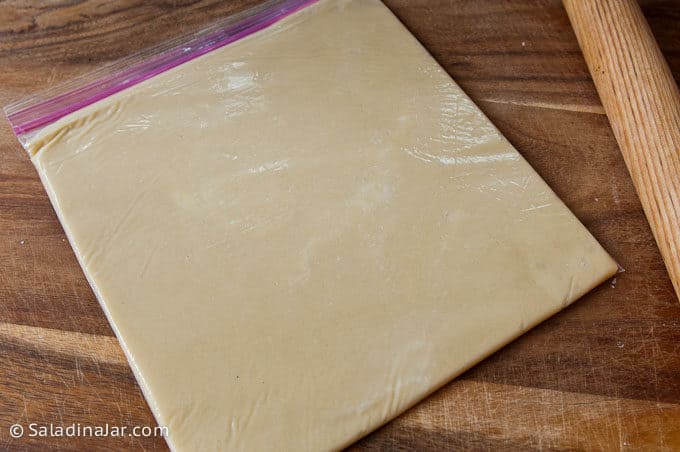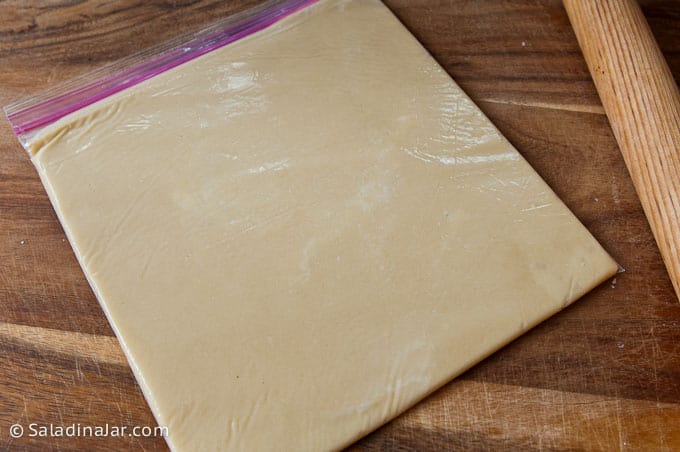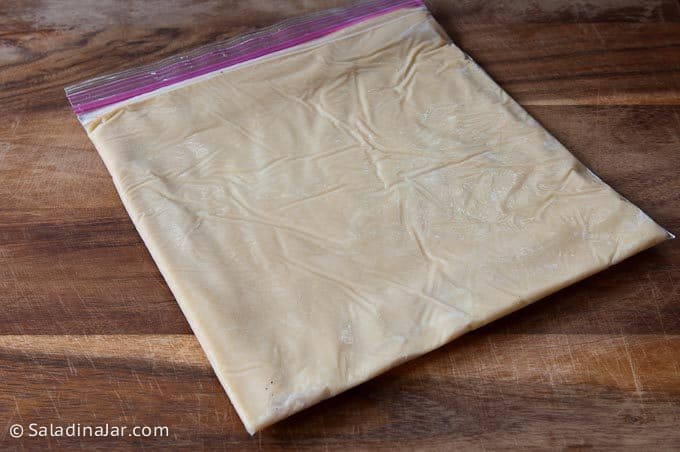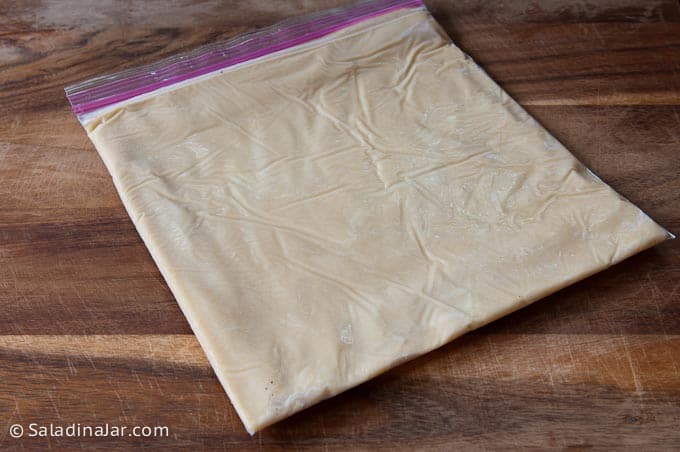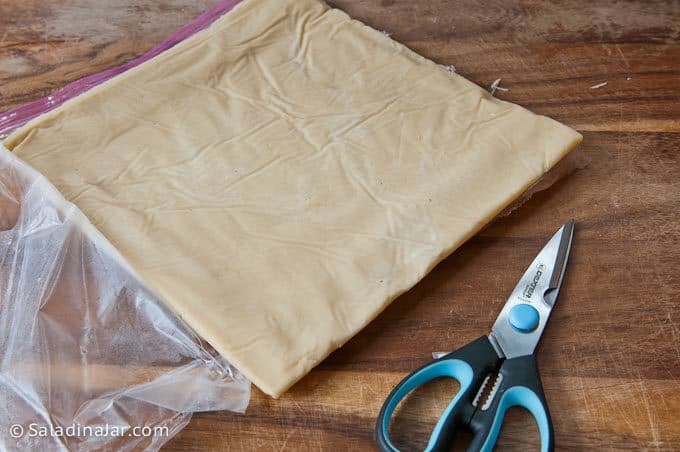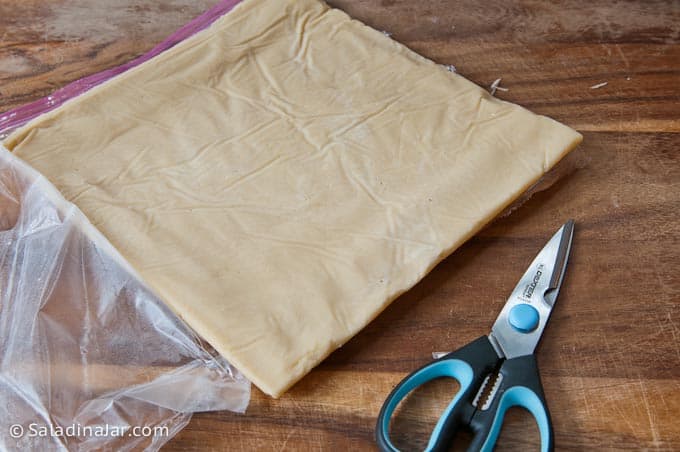 Open the bag on 3 sides and let your cookie-cutter go wild. Because the dough has been thoroughly chilled, the cut-out cookies are easy to pick up with your hands or peel off the plastic before transferring to a cookie sheet, ready to bake.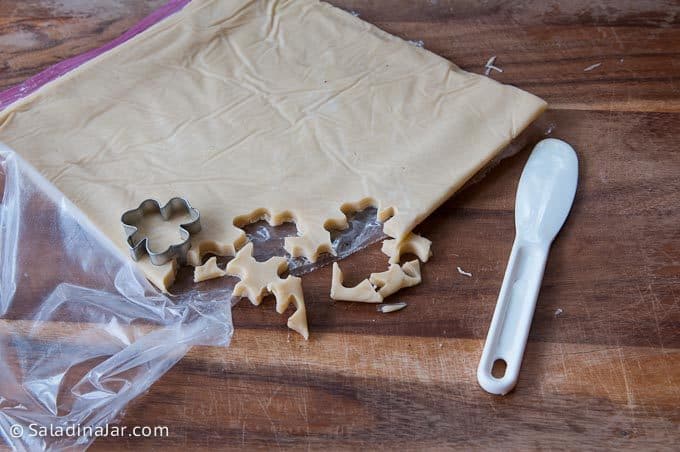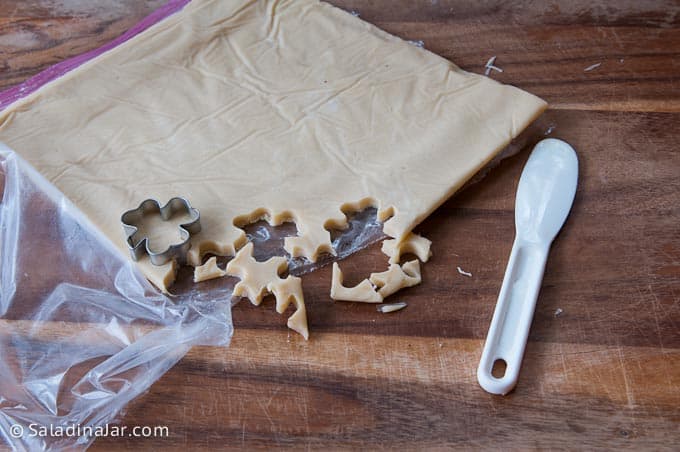 Here's the best part…
Clean-up is as simple as throwing the bag away. No flour to sweep up. No sticky dough to scrape from your counter or cutting board.
Dorie's technique is adaptable to most any roll-out-the-dough-and-cut-into-a shape recipe. Give it a try!
A Valentine's Day Variation:
Try these valentine-shaped shortbread cookies for Valentine's party or as a special gift. I guarantee the recipient will be thrilled.
If you enjoy these, you will want to try these Irish Shortbread Cookies with green icing.
Kitchen tip:
Small cookie cutters are recommended for this recipe. Not only are small cookies more appealing to eat at parties, but they're easier to handle before they're baked.
---
---
Did you enjoy this recipe? If so, you can help others and me by leaving a 5-star 🤩 rating inside the recipe below. No comments are required.
Hope to see you again soon!
Paula
p.s. If you have any questions or suggestions, you can email me privately: Paula at saladinajar.com.
---