Pink Shortbread Cookies are classic shortbread/cutout cookies with a simple icing. Check out my easy method for rolling out the dough and cutting it into shapes such as these butterflies.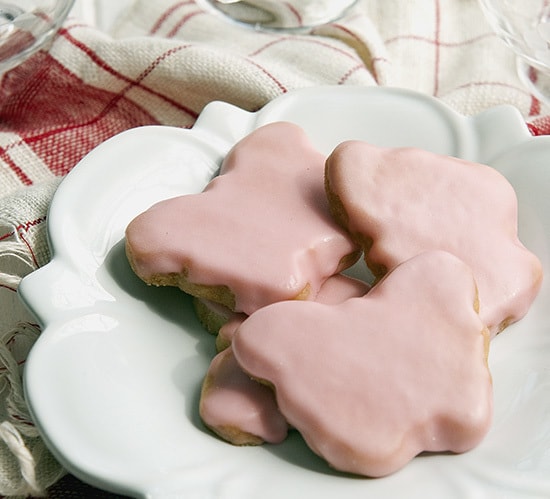 For most people, myself included, cut-out cookies are reserved for holidays. They seem like a lot of trouble, don't you think? Sticky dough, cleaning up the sticky dough, getting the shaped sticky dough unstuck from whatever you're rolling them on and transferring the cookie to a cookie sheet, etc. Ugh!
On top of that, they need to be frosted. Furthermore, the kids usually want to decorate them, too. Just thinking about the potential mess is a "Calgon" moment.
Check out this shortcut…
The other day, I ran across a great idea in Dorie Greenspan's Baking cookbook. It's so easy!
How to roll out Pink Shortbread Cookies: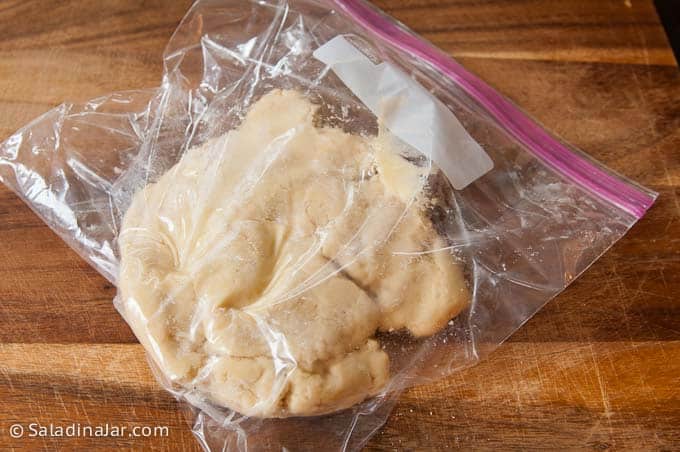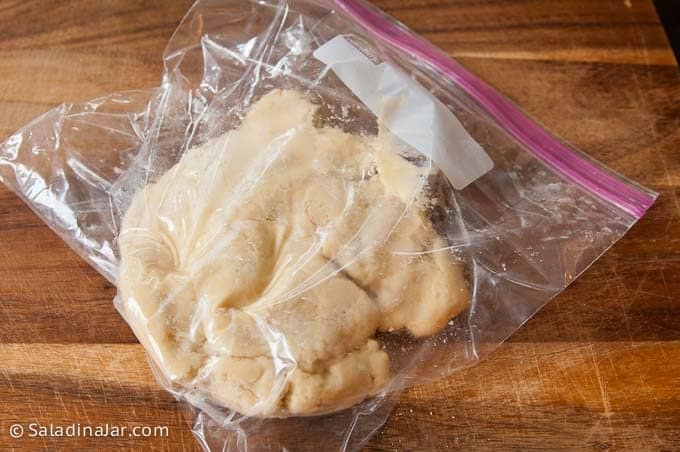 Simply put the dough in a gallon-size Ziplock bag and seal.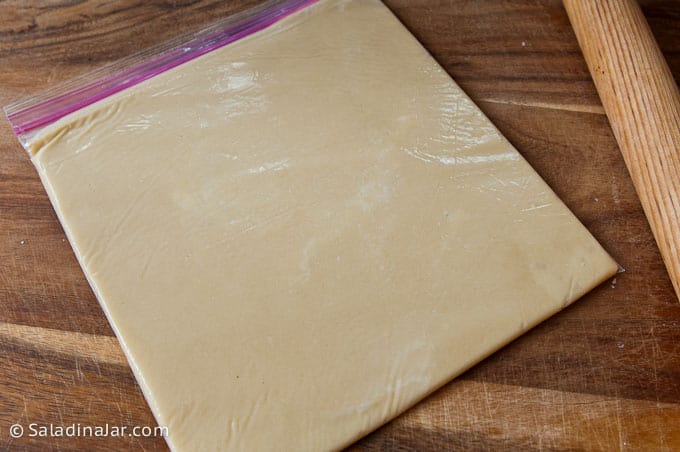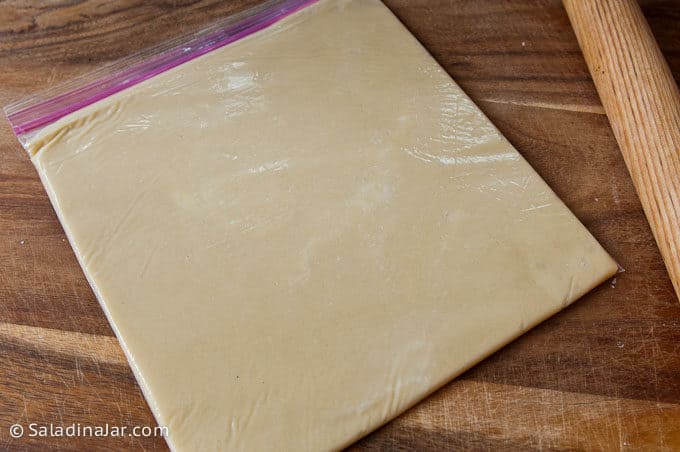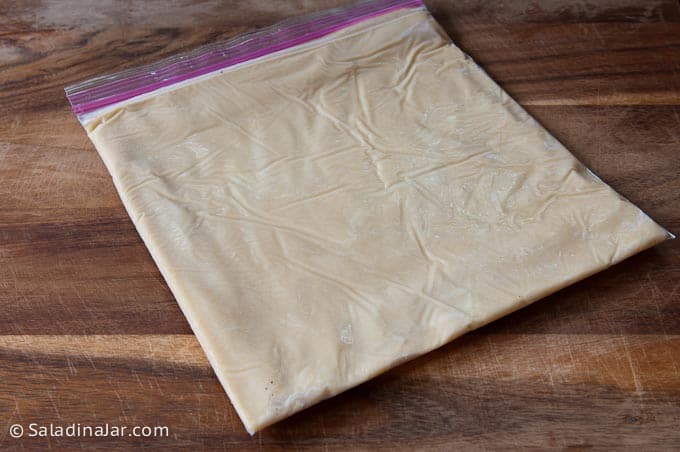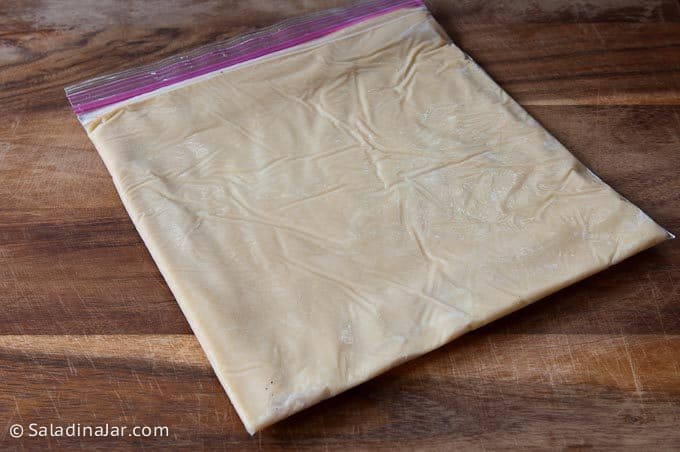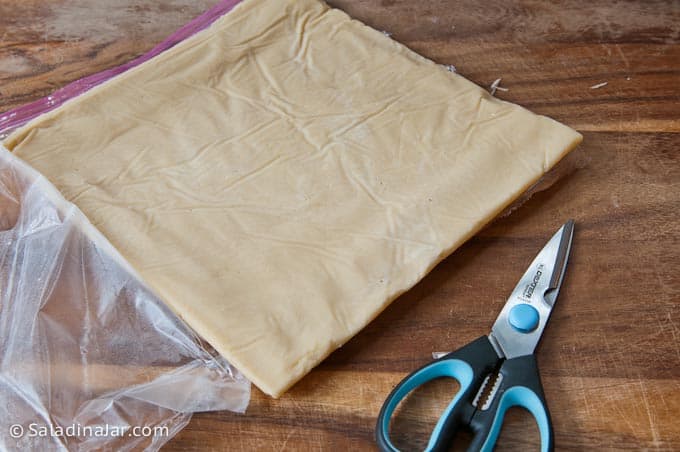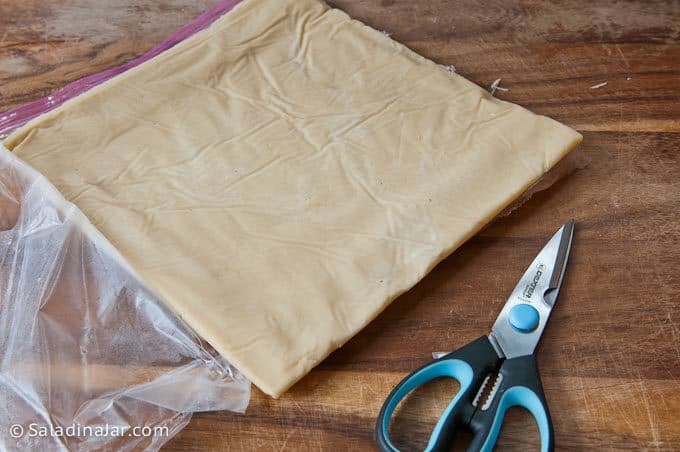 Open the bag on 3 sides and let your cookie cutter go wild. Because dough has been thoroughly chilled, the cut-out cookies are easy to pick up with your hands or peel off the plastic before transferring to a cookie sheet, ready to bake.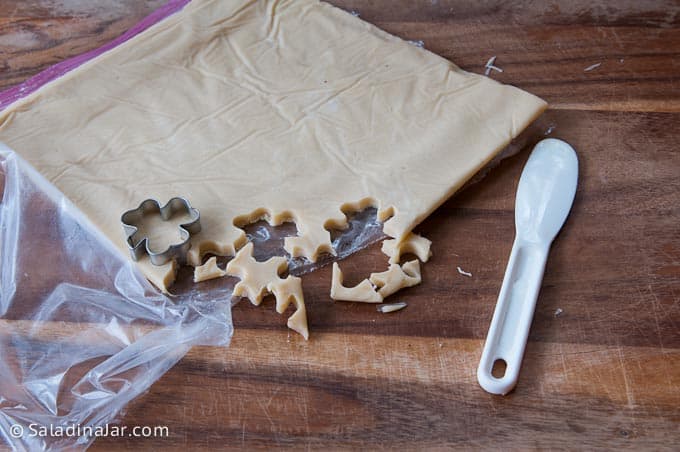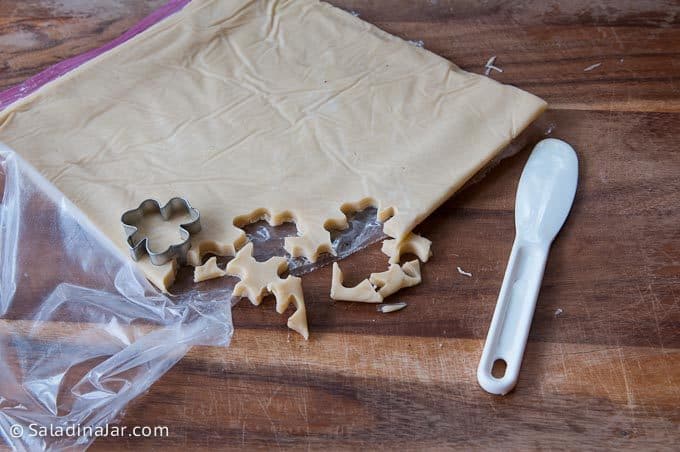 Here's the best part…
Easy clean-up
Clean-up is as simple as throwing the bag away. No flour to sweep up. No sticky dough to scrape from your counter or cutting board.
Dorie's technique is adaptable to most any roll-out-the-dough-and-cut-into-a shape recipe. Give it a try!
Kitchen Secret for these cookies:
Small cookie cutters are recommended for this recipe. Not only are small cookies more appealing to eat at parties, but they're easier to handle before they're baked.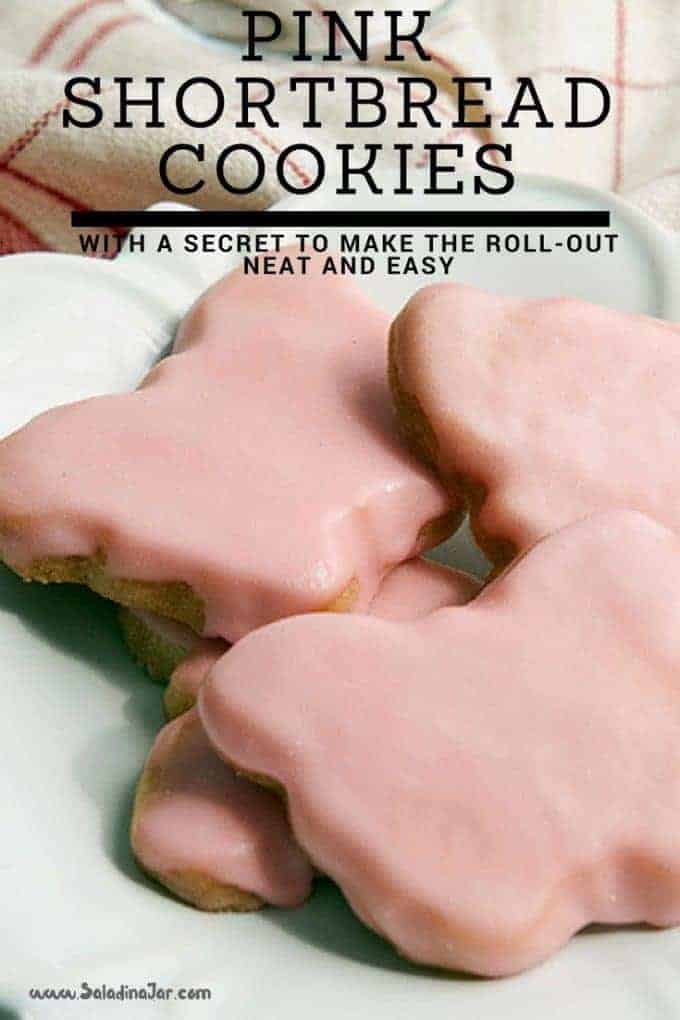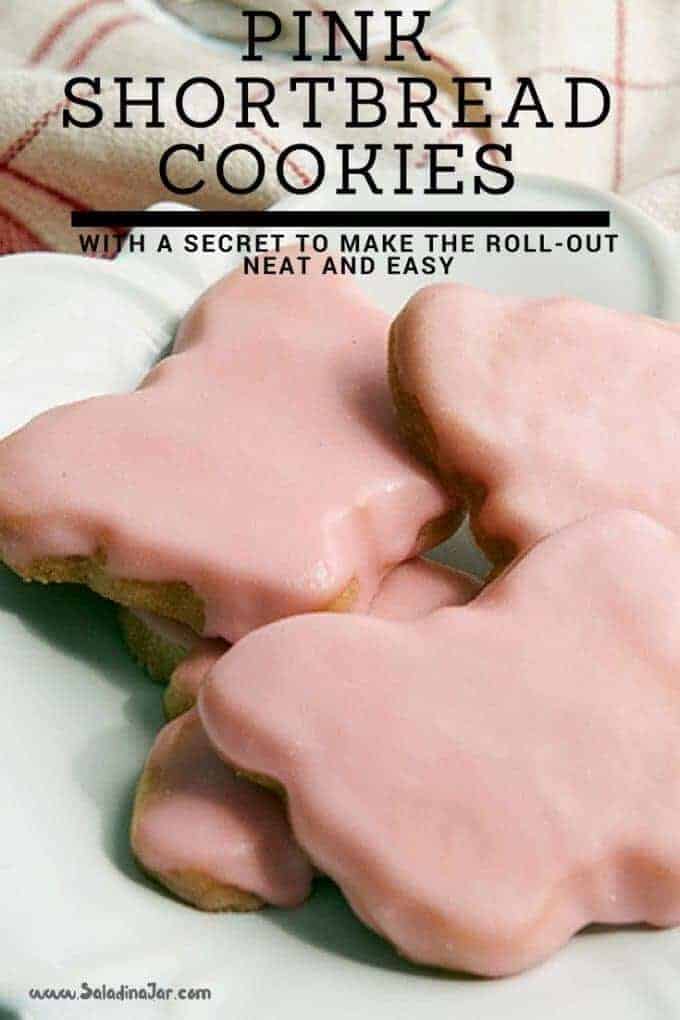 If you make this and enjoy the recipe, it would help me and others if you would return to this post and leave a rating (on the recipe card itself underneath the picture). Although always appreciated, no comment is required. Thank you for visiting! Paula