Preview: Irish Shortbread Cookies are classic shortbread cookies cut into shamrock shapes and glazed with green icing. Includes an easy roll-out tip for the dough.
Do you celebrate holidays at your office with food? Somebody at my work decided we should all bring green food for a potluck in March. I threatened to bring a green salad. Then I remembered my favorite shortbread cookies.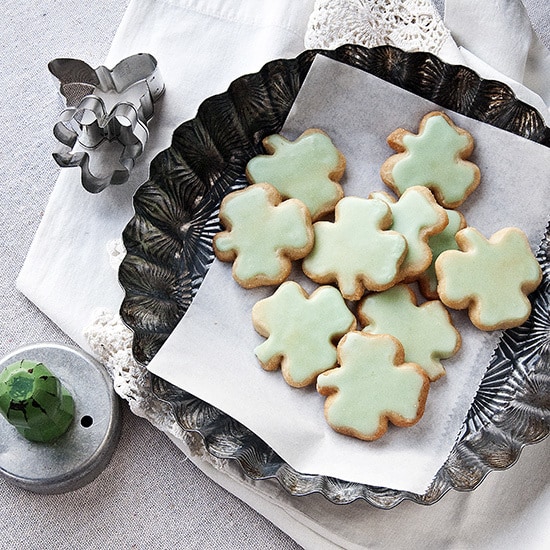 What do I need to make these cookies?
You will need only a few ingredients and even less talent. A miniature shamrock cookie cutter, green food coloring, shortbread cookie dough, and a simple frosting. That's it!
The best thing about these cookies?
NO DECORATING!
Wait! There's more…
If you haven't tried these cookies in any of the various forms I've already blogged about (Pink Shortbread Cookies,) you may not realize how easy they are to make. Luckily, rolling out the dough doesn't have to a sticky mess.
That's where this secret I learned from Dorie Greenspan comes into play.
How to roll out Irish Shortbread Cookies using a zippered plastic bag: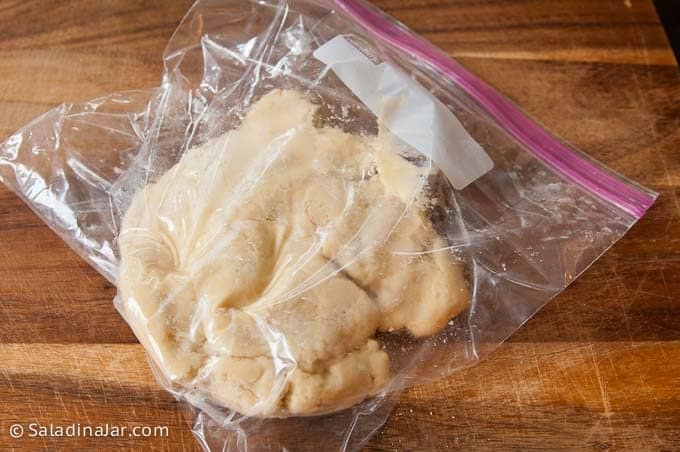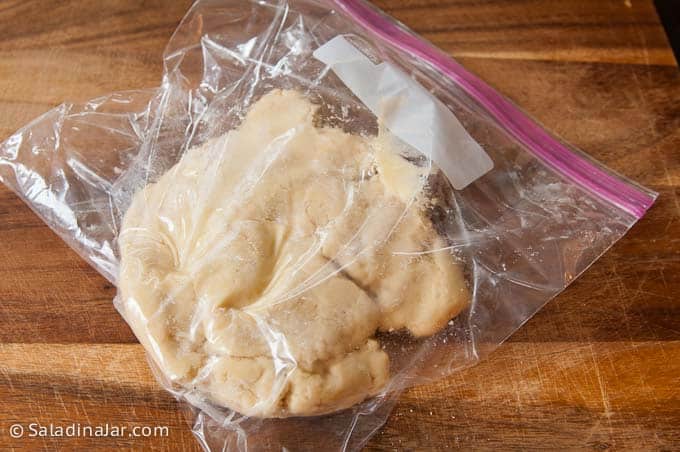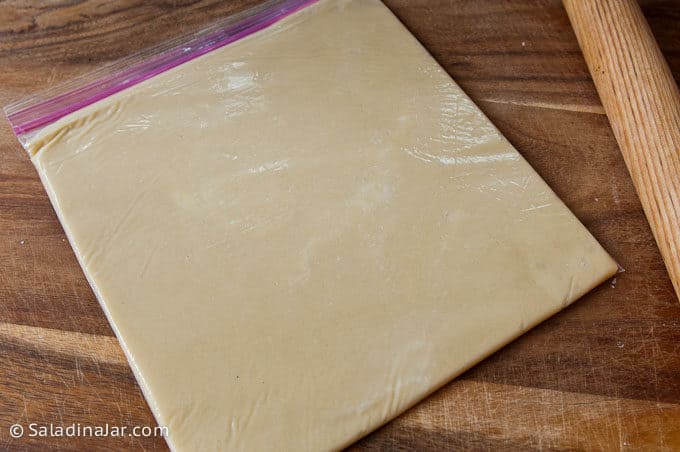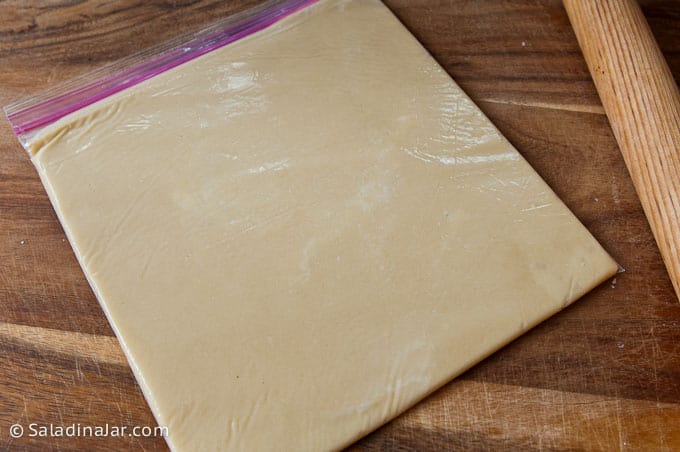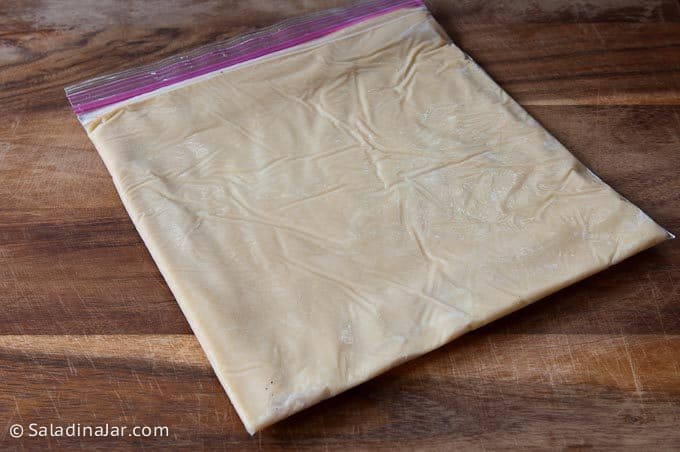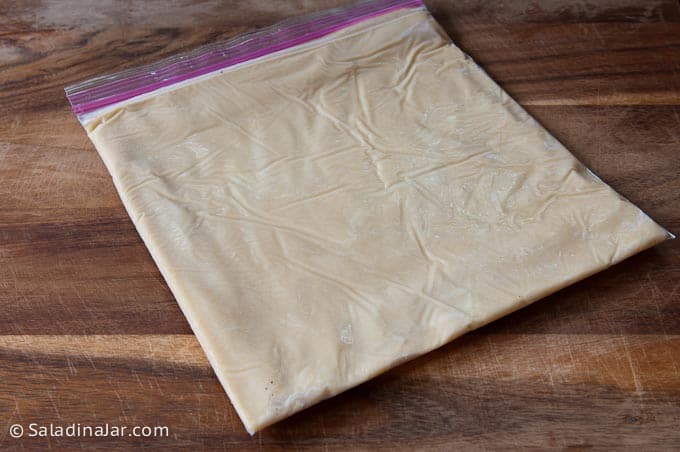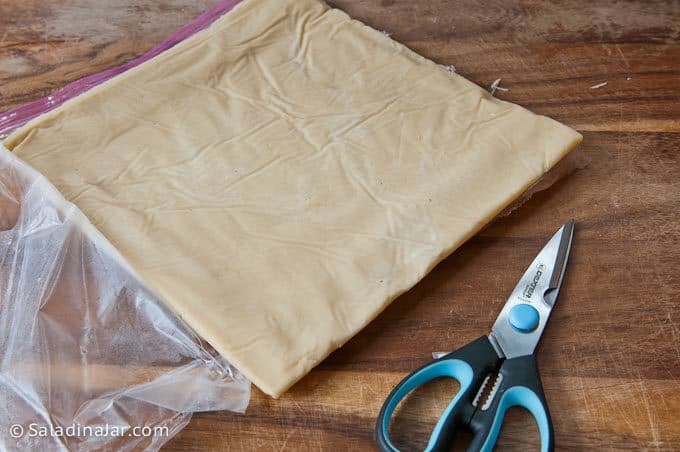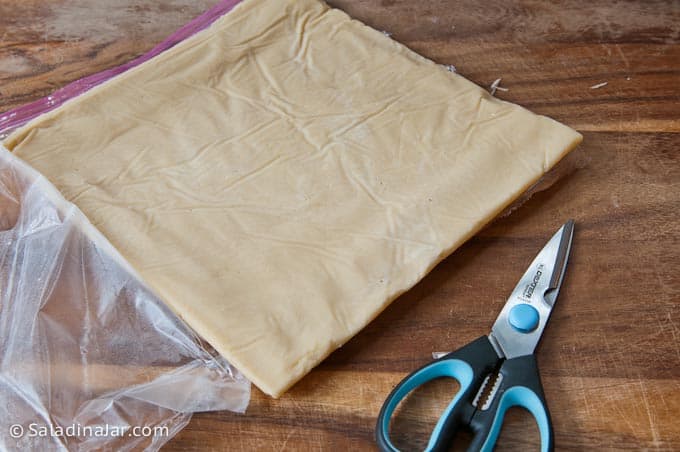 Open the bag on 3 sides and let your cookie-cutter go wild. Because the dough has been thoroughly chilled, the cut-out cookies are easy to pick up with your hands or peel off the plastic before transferring to a cookie sheet, ready to bake.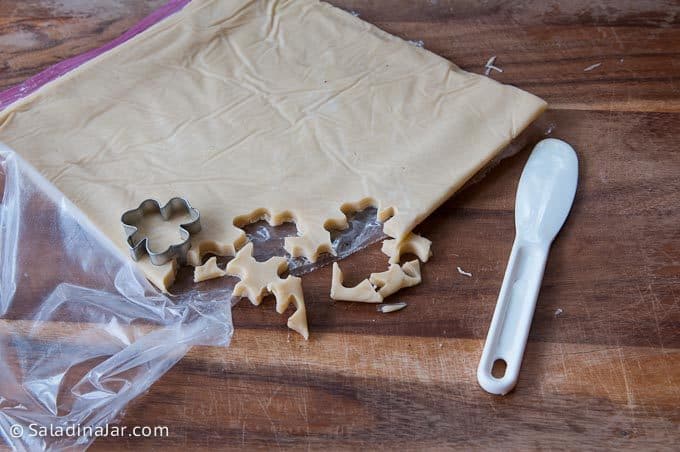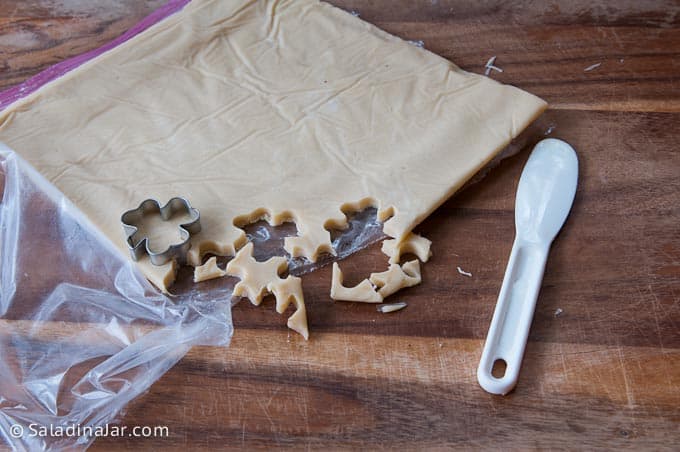 Here's the best part…
Clean-up is as simple as throwing the bag away. No flour to sweep up. No sticky dough to scrape from your counter or cutting board.
Dorie's technique is adaptable to almost any roll-out-the-dough-and-cut-into-a shape recipe. Give it a try!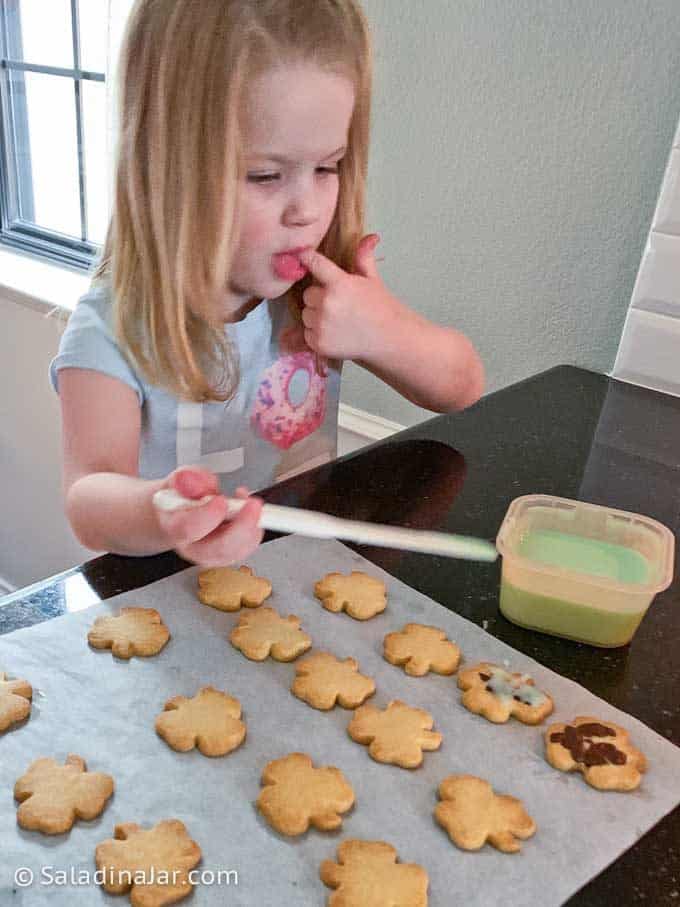 WARNING: These shortbread cookies taste fantastic straight out of the freezer. I suggest you double wrap and hide if you have freezer moles at your house.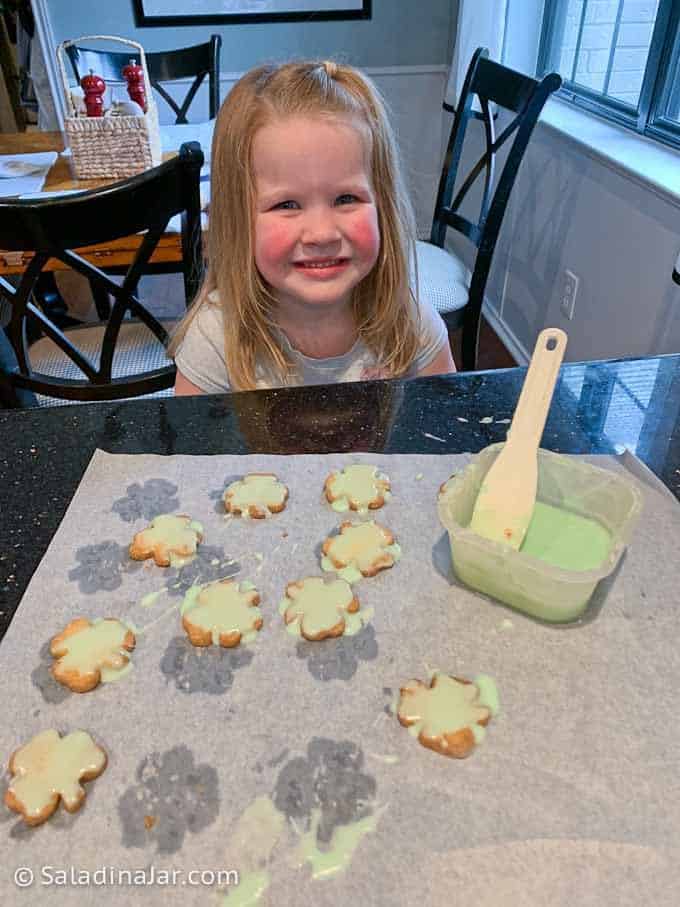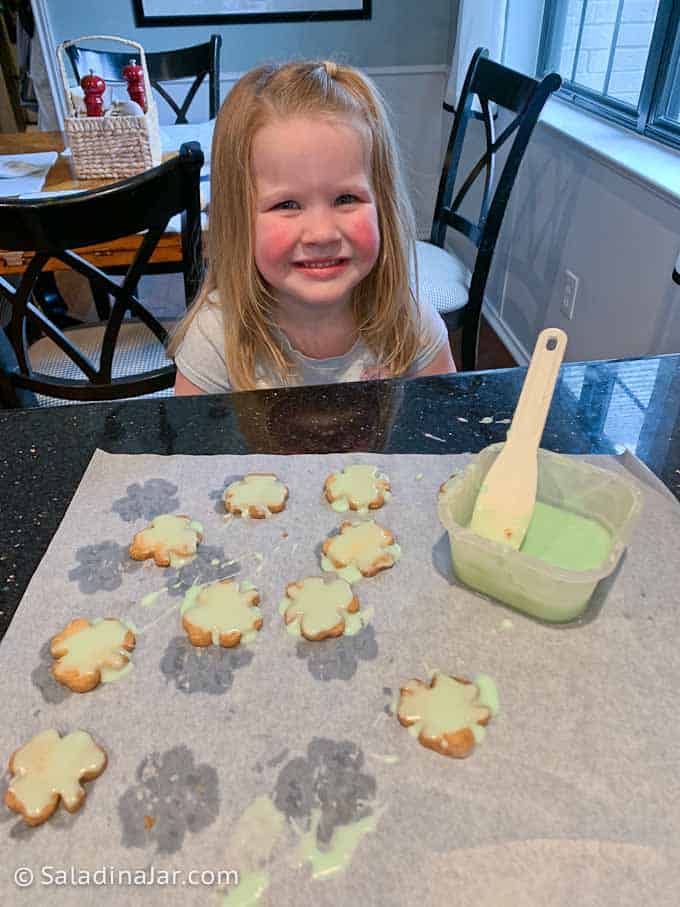 More recipes for the cookie monster in your tribe
---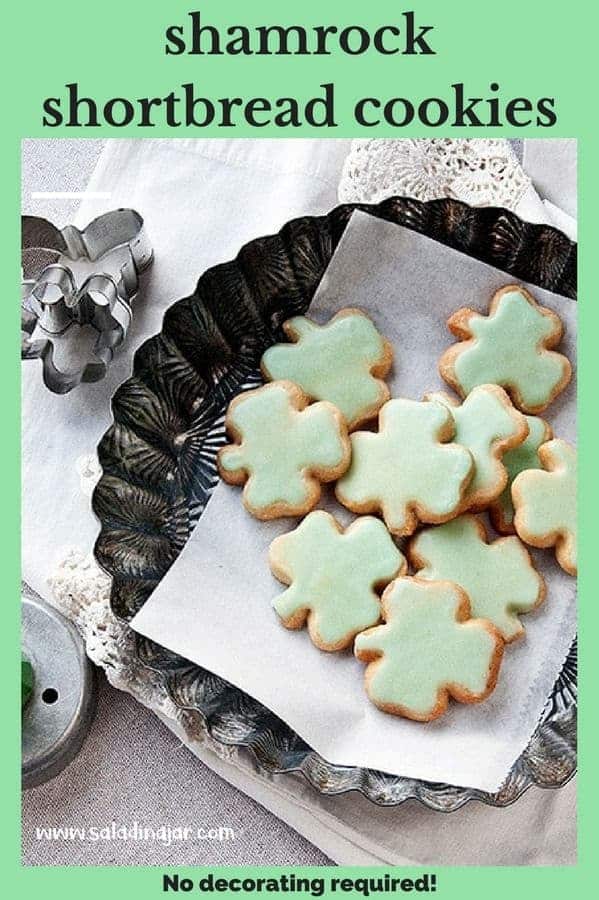 ---
If you enjoyed this recipe, it would help others and me if you gave it a five-star rating inside the recipe card below. 🤩 No comment required. Thank you.

Hope to see you again soon!
Paula
p.s. Questions or suggestions? Please email me: Paula at saladinajar.com.
Recipe adapted from The Pastry Queen by Rebecca Rather Technique inspired by Dorie Greenspan.
Updated and republished in March 2019.