Preview: This special recipe for Crunchy Coleslaw starts with a coleslaw mix. Add toasted almonds and sesame seeds along with crushed Ramen noodles. Cover with a light sweet and sour vinaigrette.
How do you like your coleslaw? The subject can be polarizing. Some like it tart, others sweet. Some prefer it with onions, others not. Some want mayonnaise in the dressing while others prefer a vinaigrette.
This Crunchy Coleslaw recipe as given to me by my daughter-in-law is a variation of the traditional recipe. No mayonnaise in sight.
Use a grocery store coleslaw mix for convenience. Add toasted almonds and crushed Ramen noodles for an Asian touch. At the last minute, pour a simple sweet-and-sour vinaigrette over the salad. Enjoy the CRUNCH.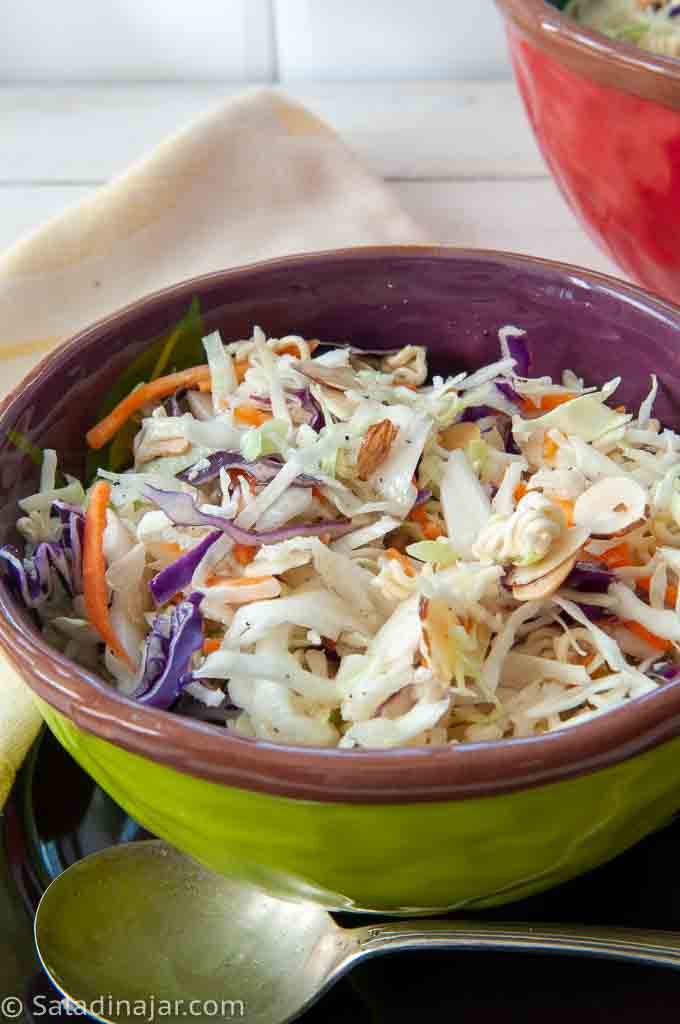 Ingredients and substitutions:
Cabbage and carrots: A coleslaw mix can be a mixed bag. Nearly all will include shredded cabbage and carrots. The one shown below includes purple cabbage. Some mixes include shredded broccoli. Any of these will work.

If you prefer the texture of preparing your own cabbage and carrots, go right ahead. I'm sure your salad will be even more delicious.

Ramen noodles: The recipe calls for chicken flavor. The spice envelope that comes in the package is included in the recipe so the flavor matters. Buy the spicy chicken flavor for an interesting variation.

Sliced almonds: Toasted sliced almonds are the secret to this recipe. You could also use slivered almonds (matchstick-shaped almonds).

I like to toast the almonds and sesame seeds in the microwave. It takes less than 90 seconds.

If you don't have almonds in the pantry and need a quick substitute, try chopped peanuts or sunflower seeds. Both are crunchy and have a similar taste profile.
Sesame seeds: They add a lot of flavor to this recipe. Be sure your seeds are fresh. They can go rancid quickly. Always smell them first. Sesame seeds that smell bad will ruin your salad.

Oil: Avocado oil is my first choice. Any light vegetable oil such as canola will work.

Vinegar: Instead of white vinegar, try apple cider vinegar or rice vinegar.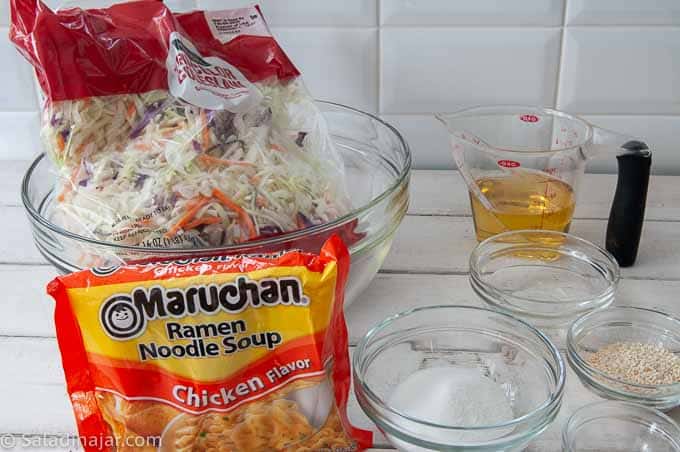 Can I make this salad ahead of time?
This cabbage salad is best when you mix it together shortly before serving. Eat it before the noodles absorb moisture from the dressing and lose their crunch.
Because the crunchy parts get soft, this coleslaw doesn't keep well. Fortunately, that's not a big deal because I doubt you'll have much leftover. (My daughter-in-law loves the leftovers, so don't go by me.)
If you want to make this salad ahead of time, mix the dressing in a shakeable jar (up to three days ahead of time). Keep all ingredients separate until you are ready to serve.
How to make "Crunchy Coleslaw:"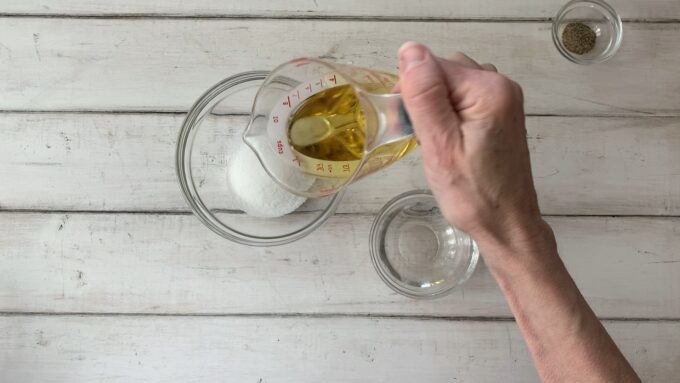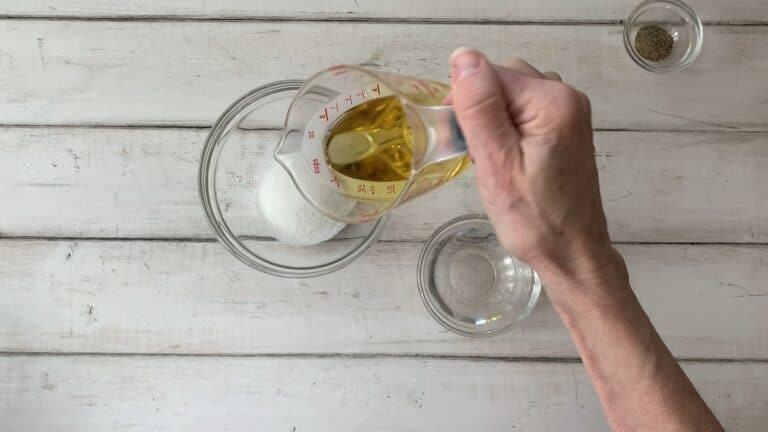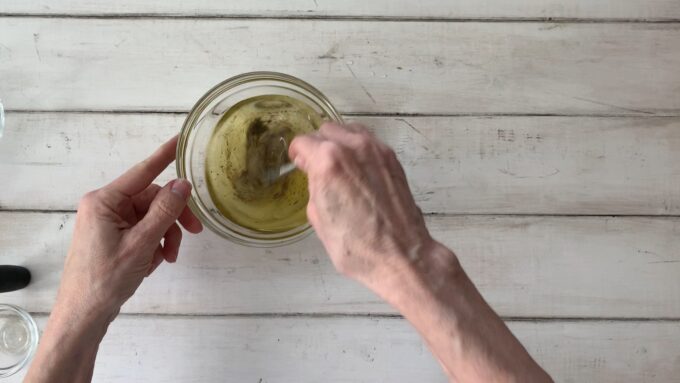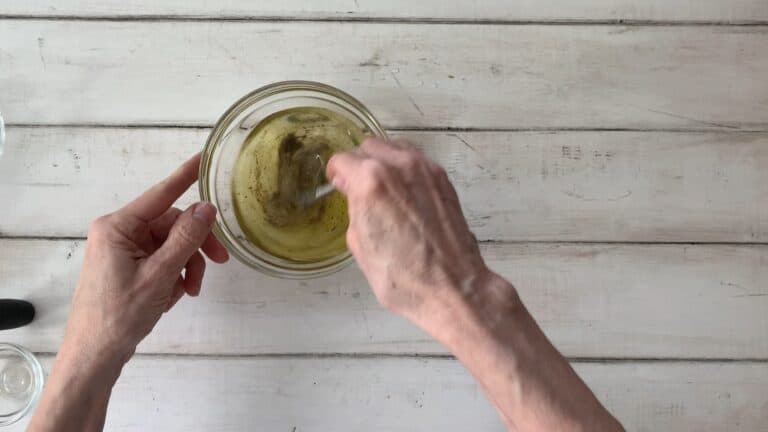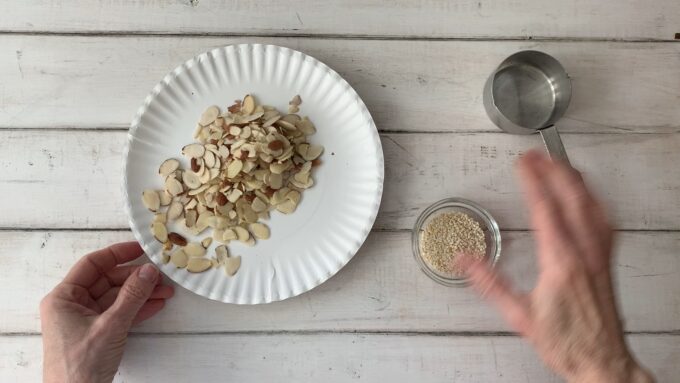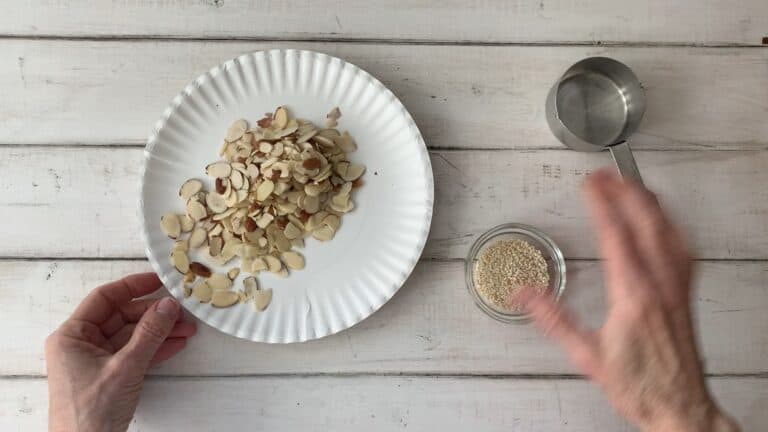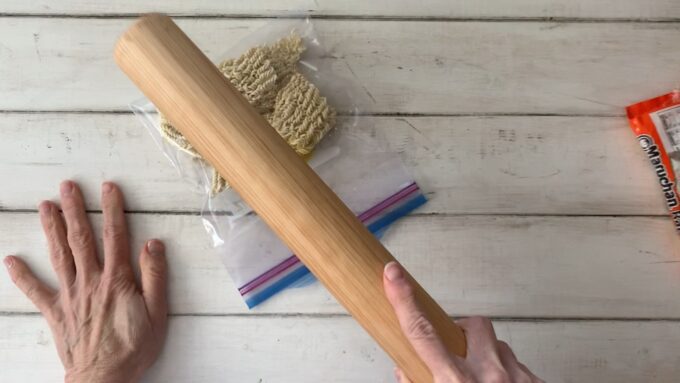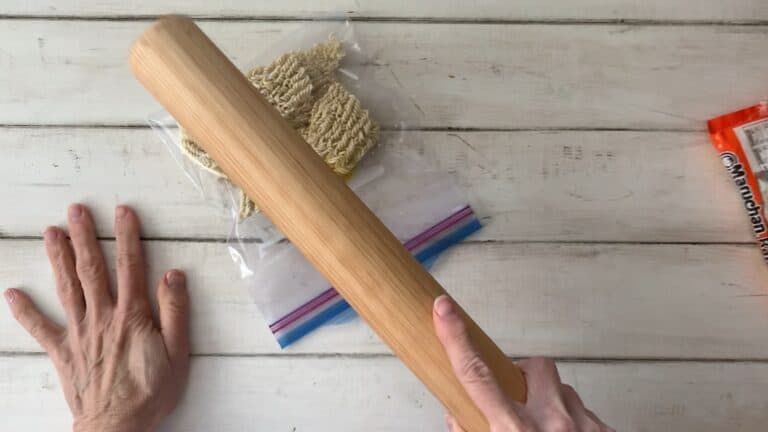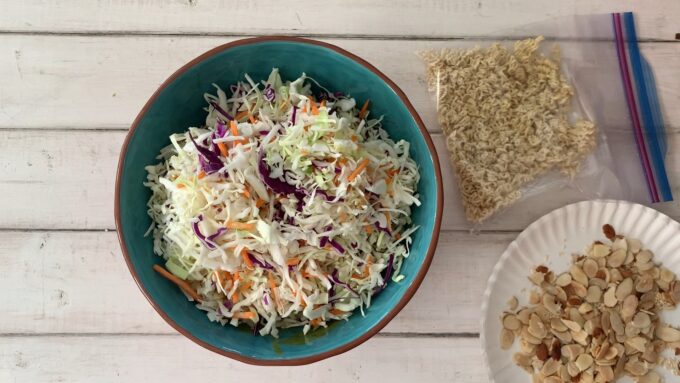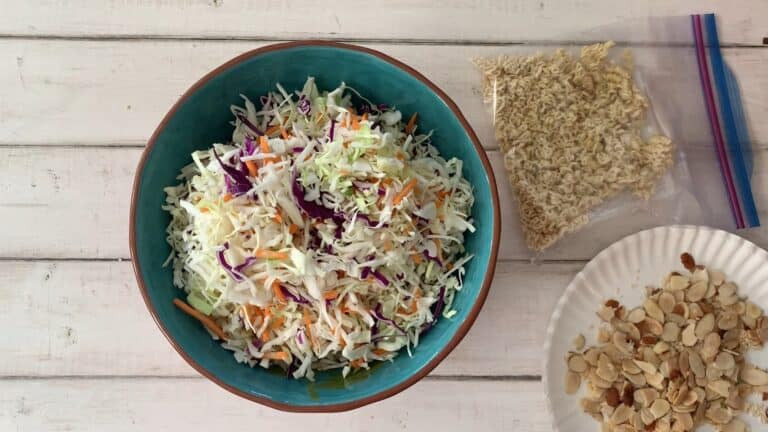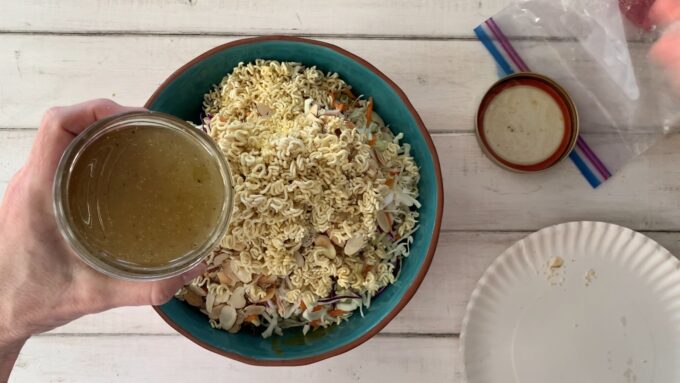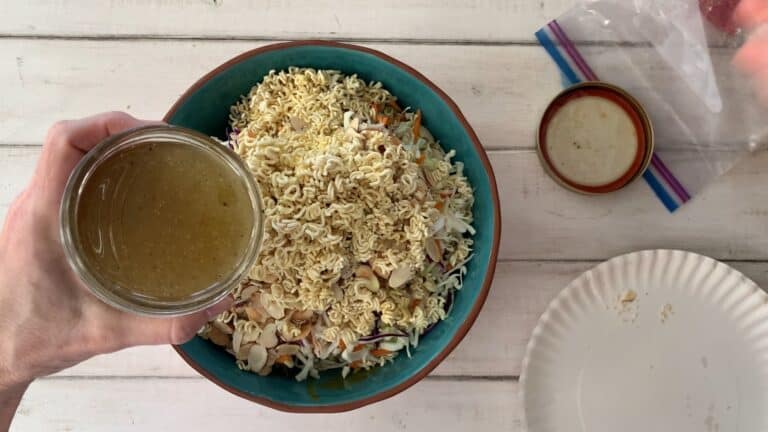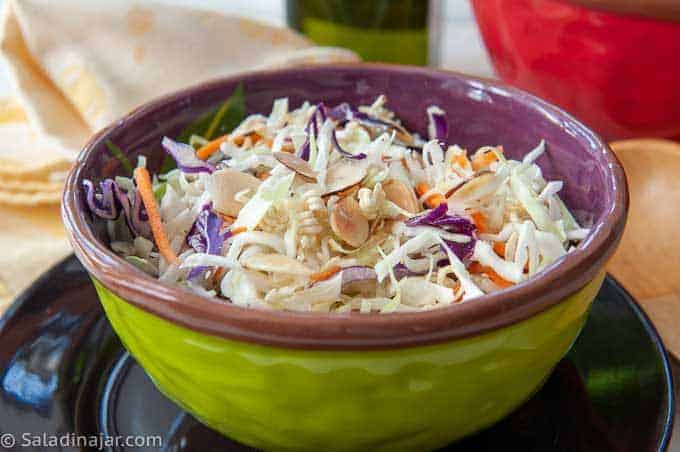 ---
What would you like to read now?
If you enjoyed this recipe, it would help others and me if you gave it a five-star rating inside the recipe card below. 🤩 No comment required. Thank you.

Hope to see you again soon!
Paula
p.s. Questions or suggestions? Please email me: Paula at saladinajar.com.