Preview: Try this Easy Strawberry Balsamic Sauce over some yogurt or ice cream. It's made with fresh or frozen strawberries and balsamic vinegar. Use the microwave to make this reduction in 6 minutes.
Looking for a quick strawberry fix in the middle of the winter? Use frozen strawberries to make this easy strawberry balsamic glaze.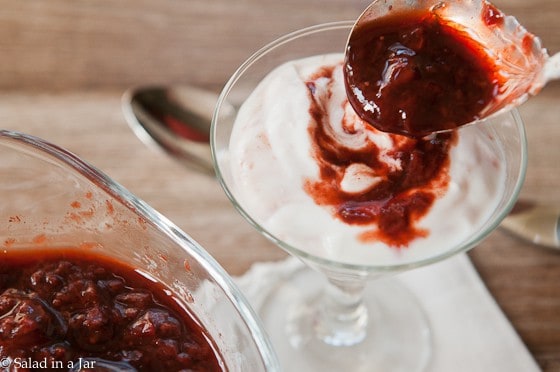 It can be difficult to find flavorful and reasonably priced strawberries in the wintertime.
So how's a person to get his strawberry fix?
Try this strawberry balsamic sauce with frozen strawberries.
Frankly, if I can't get good, fresh strawberries, frozen ones are not an option for me unless I'm making a smoothie.
Until now…
When cooked in the microwave, frozen strawberries are transformed into a thick and richly flavored sauce.
How can I serve this strawberry sauce?
Some would call it a reduction but I call it perfect for pouring over yogurt, ice cream, pound cake, and waffles. Make this creamy strawberry yogurt salad dressing with it. Or try this strawberry muffin recipe that is a dupe for the ones at Central Market.
How to make 6-Minute Microwave Strawberry-Balsamic Sauce in three easy steps: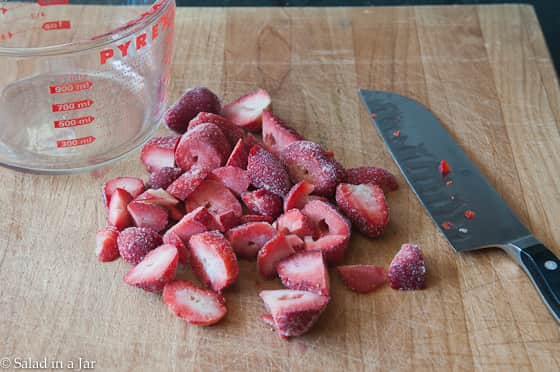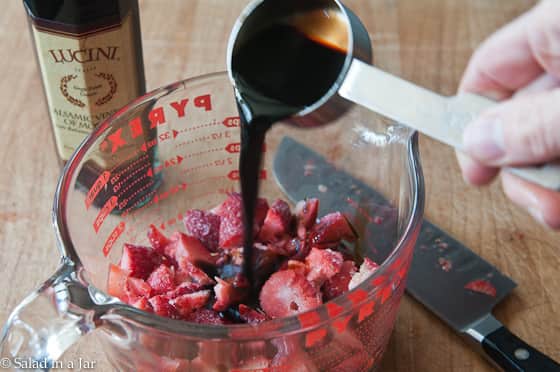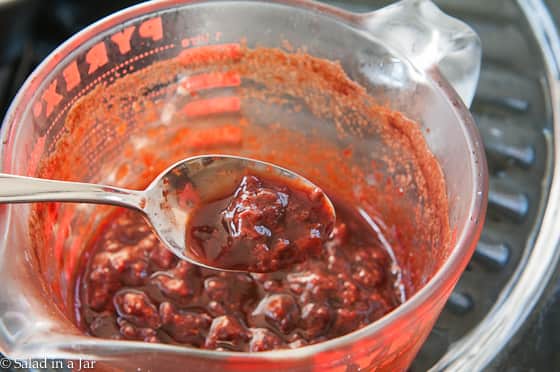 This will remind you of strawberry preserves. However, it's a little thinner and not as sweet unless you add sugar or sweetener. If I want it sweeter, depending on what I'm serving it with, I start with 1 tablespoon of sugar or honey or 2 packets of Splenda and go from there.
Shopping tip: Frozen strawberries are significantly more economical in the big box stores. Worth a trip.
---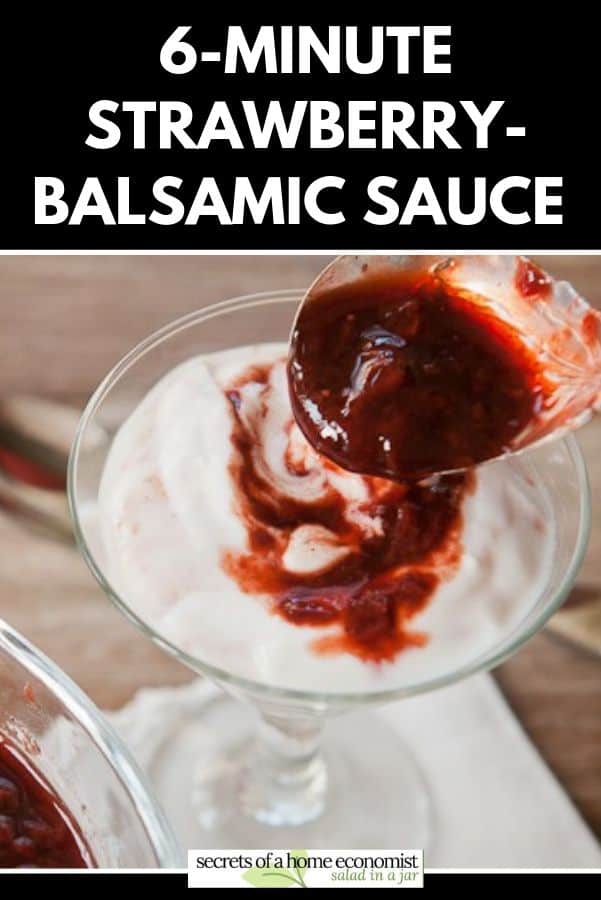 ---
More Strawberry Recipes…
If you enjoyed this recipe, it would help others and me if you gave it a five-star rating inside the recipe card below. 🤩 No comment required. Thank you.

Hope to see you again soon!
Paula
p.s. Questions or suggestions? Please email me: Paula at saladinajar.com.