Strawberries and balsamic vinegar combine with goat cheese to make these memorable and tasty bakery-style Strawberry Muffins. Use 6-Minute Strawberry Balsamic sauce (directions included) to avoid wet spots in your muffins that often occur when using fresh strawberries.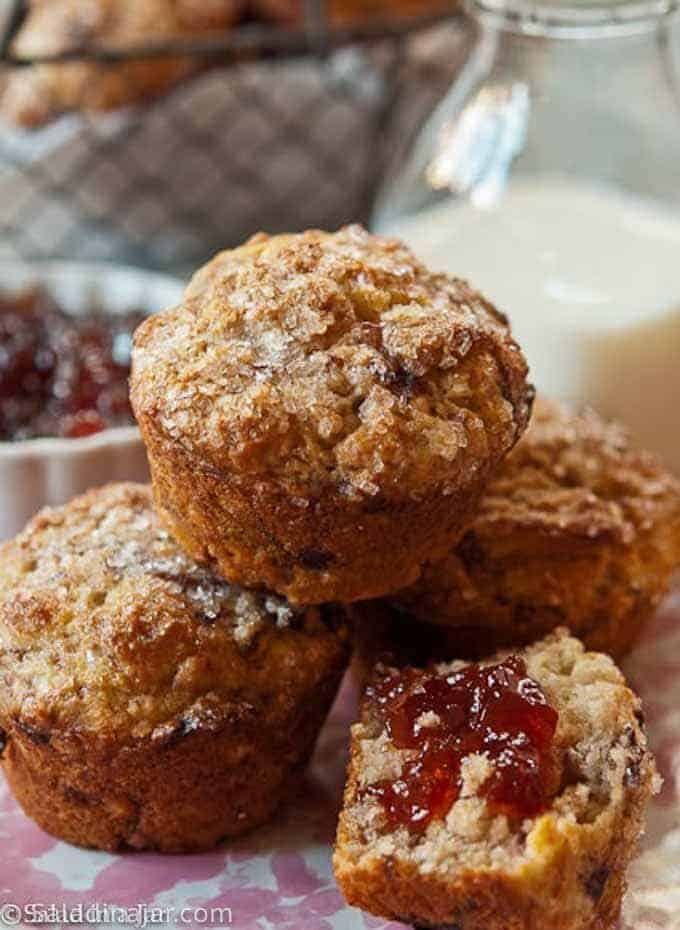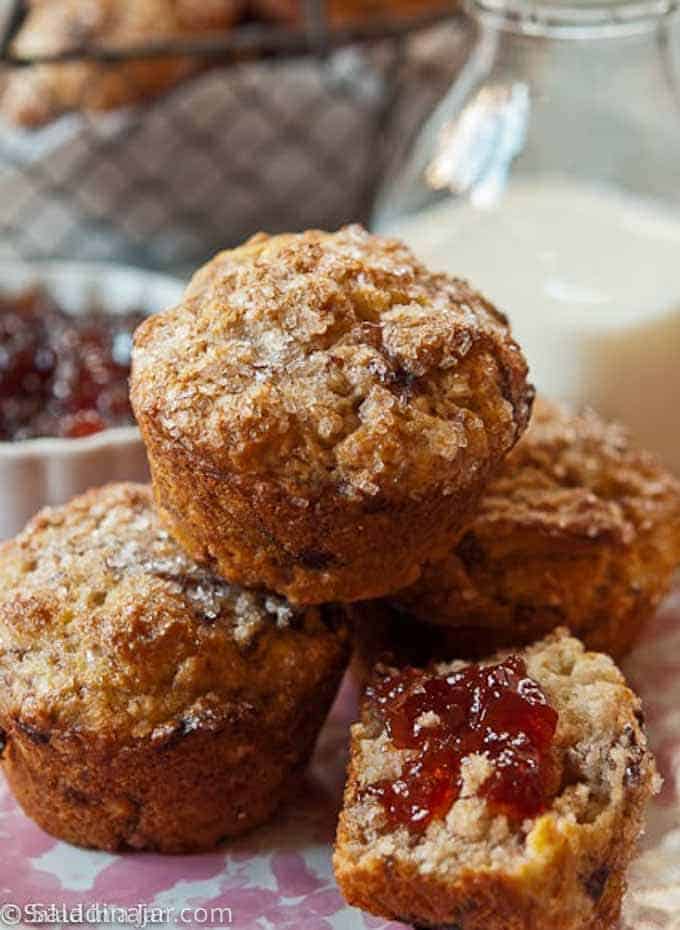 Have you ever gathered wild strawberries?
Every spring, we picked tiny but incredibly sweet and flavorful berries from the ditches of the tar-covered road in front of my childhood home.
There are no thorns or stickers like some berries, but there is something much worse in my book. POISON IVY!
Unfortunately, those "leaves of three" scattered throughout the wild strawberries held an unpleasant surprise. Within a day, I would start to itch and scratch and itch some more.
For your sake, I hope you can not relate to this story. I'm starting to itch just thinking about it so let's get on with the good stuff.
Creating the Recipe for these Bakery Style Strawberry Muffins:
The inspiration for these muffins comes from the strawberry balsamic muffins I used to buy from the Central Market Bakery in Ft. Worth.
Please understand I'm not claiming to have the authentic recipe. After much experimentation, this muffin seems to be a good clone. No matter what, it is delicious on its own merits.
A few weeks ago, I shared my super quick and easy method for making a strawberry-balsamic sauce using frozen strawberries. It has two ingredients and cooks in only 6 minutes.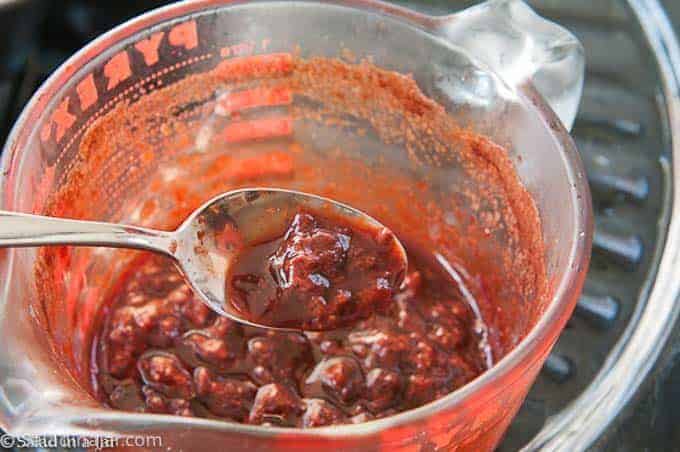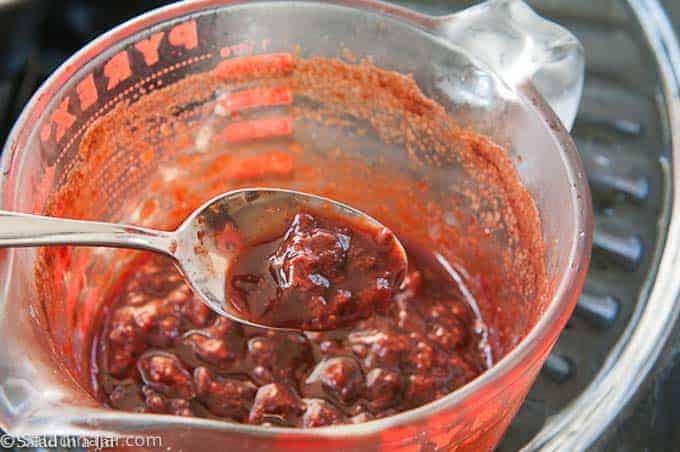 The result is something similar to strawberry preserves but not as thick or sugary. Cooked strawberries won't leave soggy spots inside your baked muffins like sometimes happens with fresh berries.
The secret ingredient in Strawberry-Balsamic Muffins:
Goat-cheese crumbles give these muffins a distinctive flavor. The recipe shows a range of amounts so you can customize according to your love for goat cheese.
You could also leave it out of the cheese or use toasted pecans instead. The results will be equally scrumptious.
Pin the picture below to save for later.
---
---
Did you enjoy this recipe? You can help others (and me) by leaving a rating on the recipe card itself underneath the picture. No comment required. Thank you.

Hope to see you again soon!
Paula
p.s. Questions? Email me: paula at saladinajar.com.