Preview: These Potato Rolls from a Bread Machine are laced with chewy Cheddar and shaped into roses. Convenient to make, fun to eat.
Does anything say "welcome" better than the smell of homemade bread? What if you are planning a nice dinner with homemade bread, but you won't be home all day to prepare it? These rolls are flexible and suitable for such situations.
Letting the dough chill all night is not a compromise. The yeast and potatoes will actually develop better flavor in the process. Bake them immediately before you sit down to eat. Enjoy your guests' reactions.
This recipe is written to be mixed in a bread machine. However, the notes at the end of the recipe include instructions on how to make this bread by hand or with a stand mixer.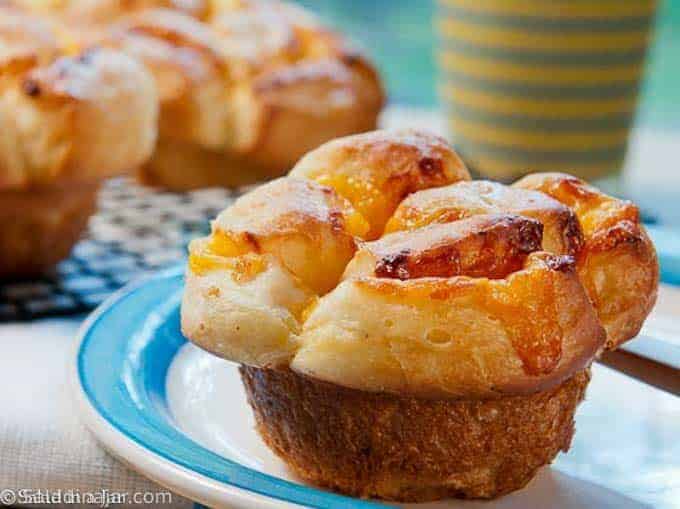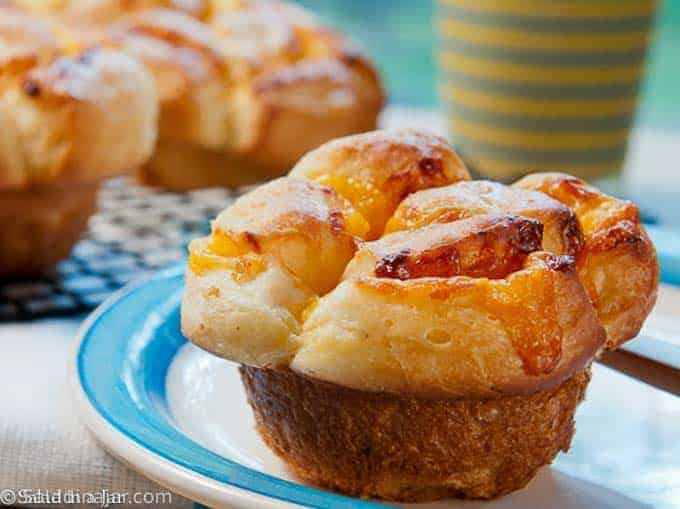 Why you need these Bread Machine Potato Rolls in your recipe collection:
Sharp Cheddar cheese, well-seasoned mashed potatoes, and a cute rose-like shape combine to give my classic dinner rolls some competition.
As always, I let my bread machine do the mixing and kneading.
If you are new to bread-making, check out the picture tutorial on this post regarding what your dough should look like as the machine kneads it.
Ingredients and substitutions:
MILK: Whatever you have on hand will work. The higher the fat content, the richer and more delicious your rolls.

EGGS: The recipe is written for a large-sized egg. If you use a different size, adjust the liquid accordingly.

SUGAR: Reduce the sugar by half if you prefer.

SALT: Use table or sea salt. If you want to use Kosher salt, add 1/4 teaspoon extra. You can experiment by gradually decreasing the salt if necessary, but don't cut it out completely.

BUTTER: Substitute margarine, shortening, or vegetable oil.

MASHED POTATOES: Mashed potatoes provide softness and moisture in bread. If you don't have leftover mashed potatoes, make some with a fresh potato or instant potato flakes.

Since the consistency of "seasoned mashed potatoes" can vary, pay attention to the dough after you start your bread machine to make sure it is not too wet or dry.

Another substitute: Potato flour. Use 2-1/2 tablespoons of potato flour for 1/2 cup of mashed potatoes. Increase the milk by 50%.

FLOUR: Use unbleached all-purpose flour if that's all you have, but bread flour will give you a better rise and a slightly chewier texture that plays nice with the cheese.

YEAST: I always use instant, bread machine, or rapid-rise yeast. If you use active dry yeast, add 1/4 teaspoon extra as it tends to work more slowly.

CHEESE: Cheddar cheese is my preference. The color makes beautiful "roses," and the taste is robust enough to count for something.

---
How to shape Potato Rolls:
Forming the dough into rolls is a lot like making cinnamon rolls. Pretend the cheese is cinnamon-sugar.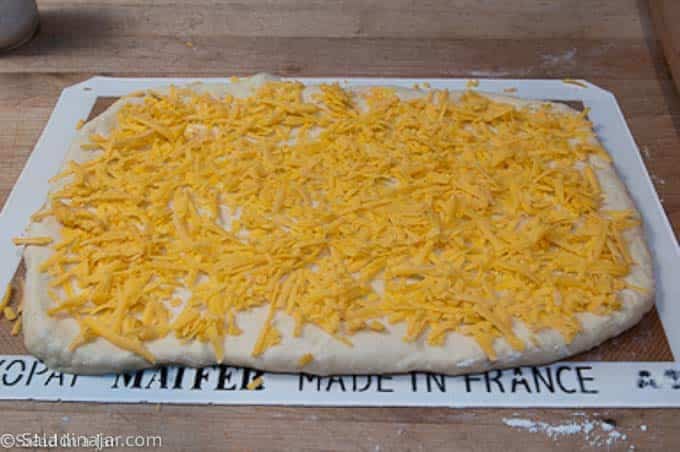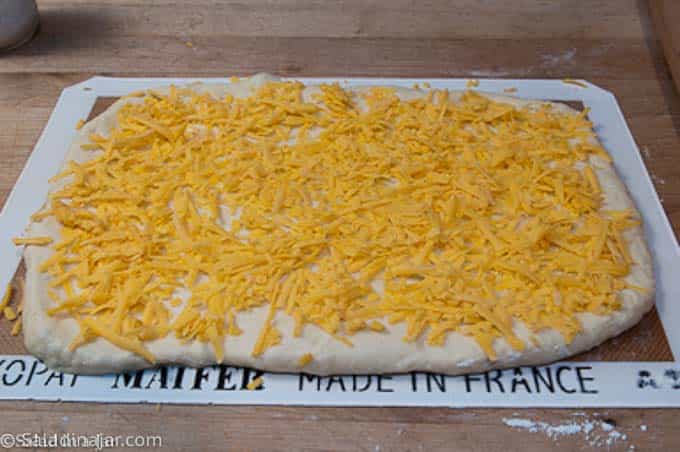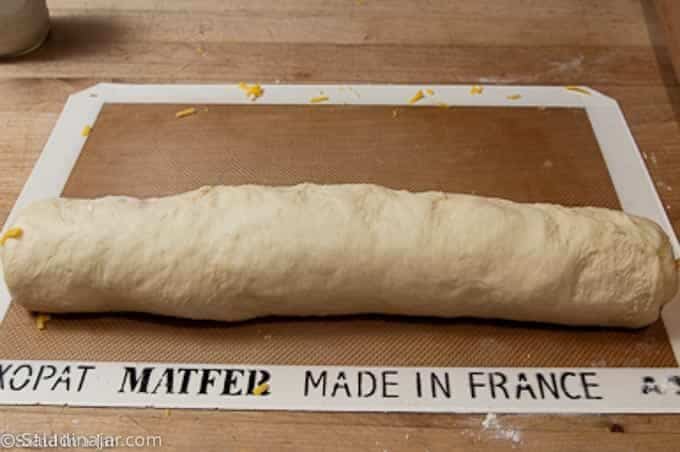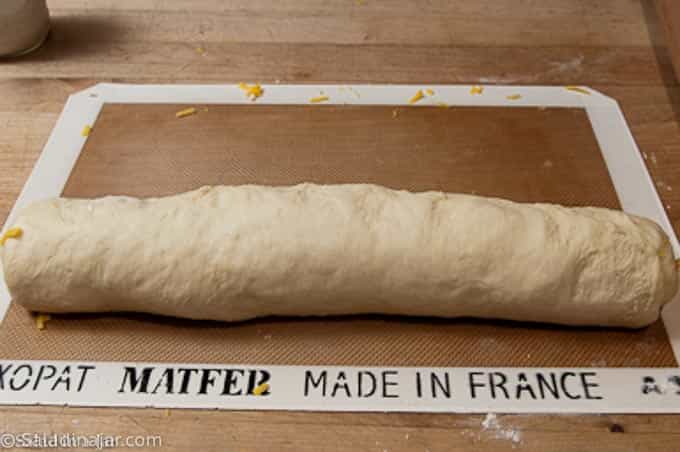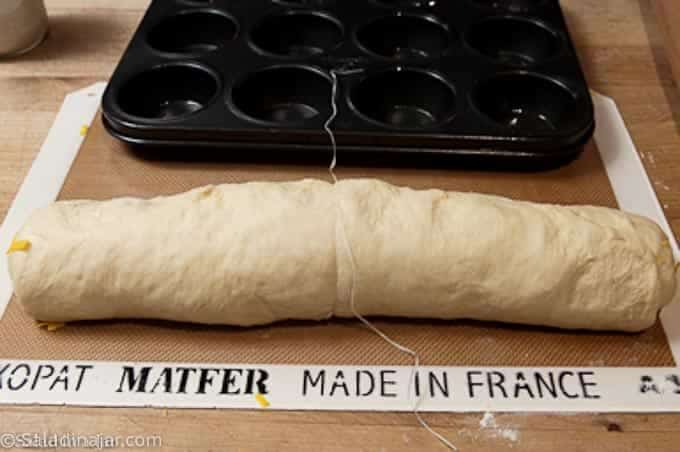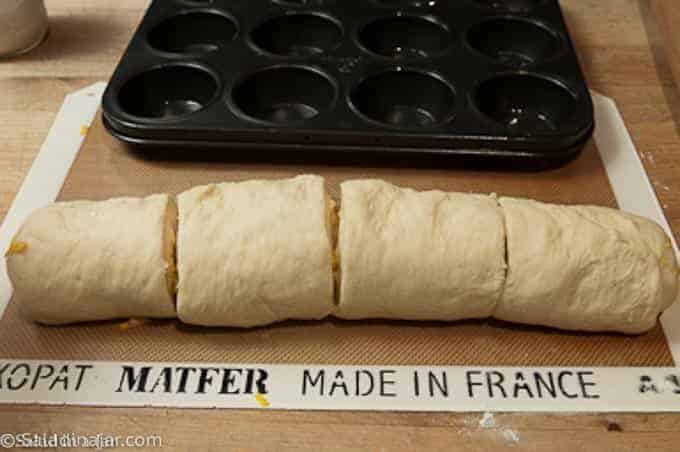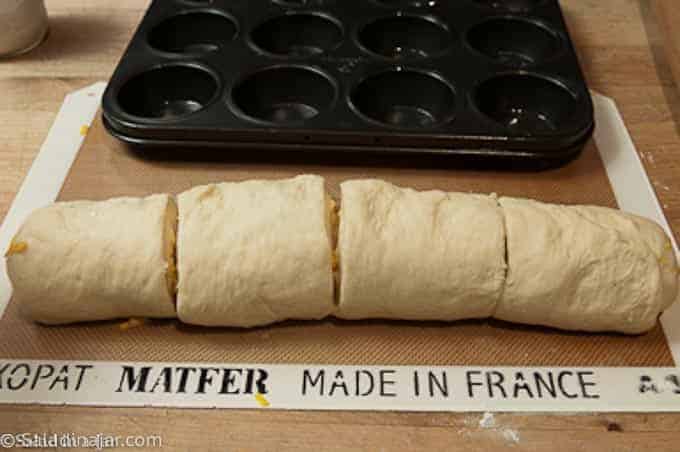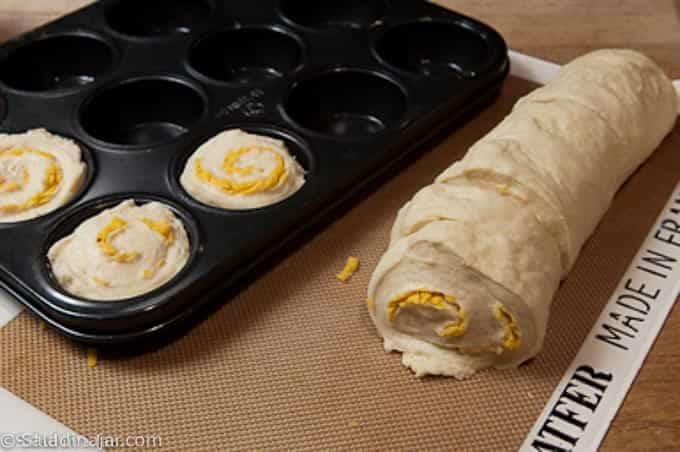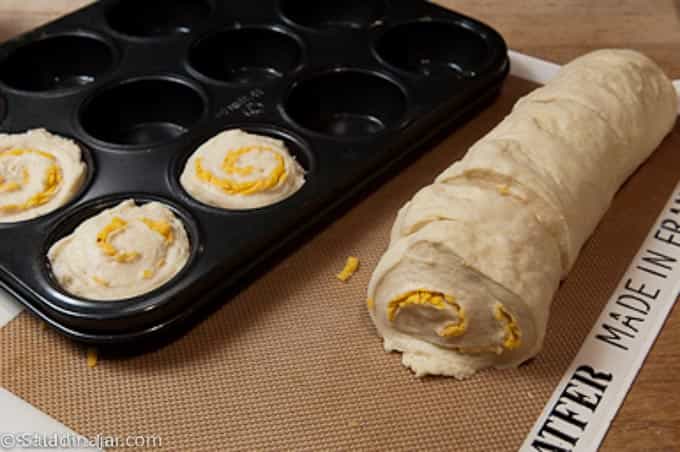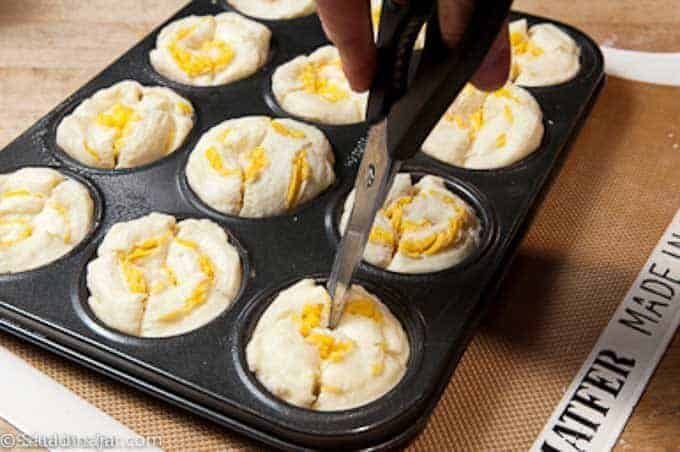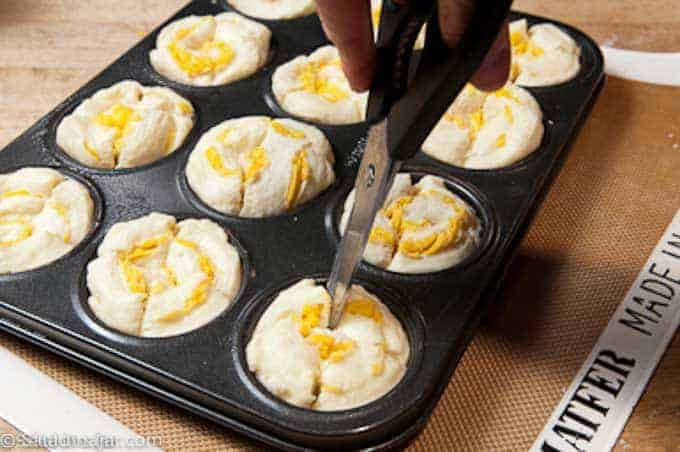 ---
Cinnamon-Sugar Variation:
Instead of cheese, spread 1/4 cup of softened butter over the dough after you roll it into a rectangle. Sprinkle 1/4 to 1/2 cup of sugar combined with 2 teaspoons of cinnamon over the dough. Continue with the same directions given above.
---