Leftover Meatloaf: How To Blacken it and Serve with Tomato Gravy
Sneak Preview: Make this leftover meatloaf by "blackening" sliced, cooked meatloaf to create a memorable entree. Serve with Microwaved Tomato Gravy and mashed potatoes or rice on the side, or enjoy this Cajun version of a meatloaf sandwich.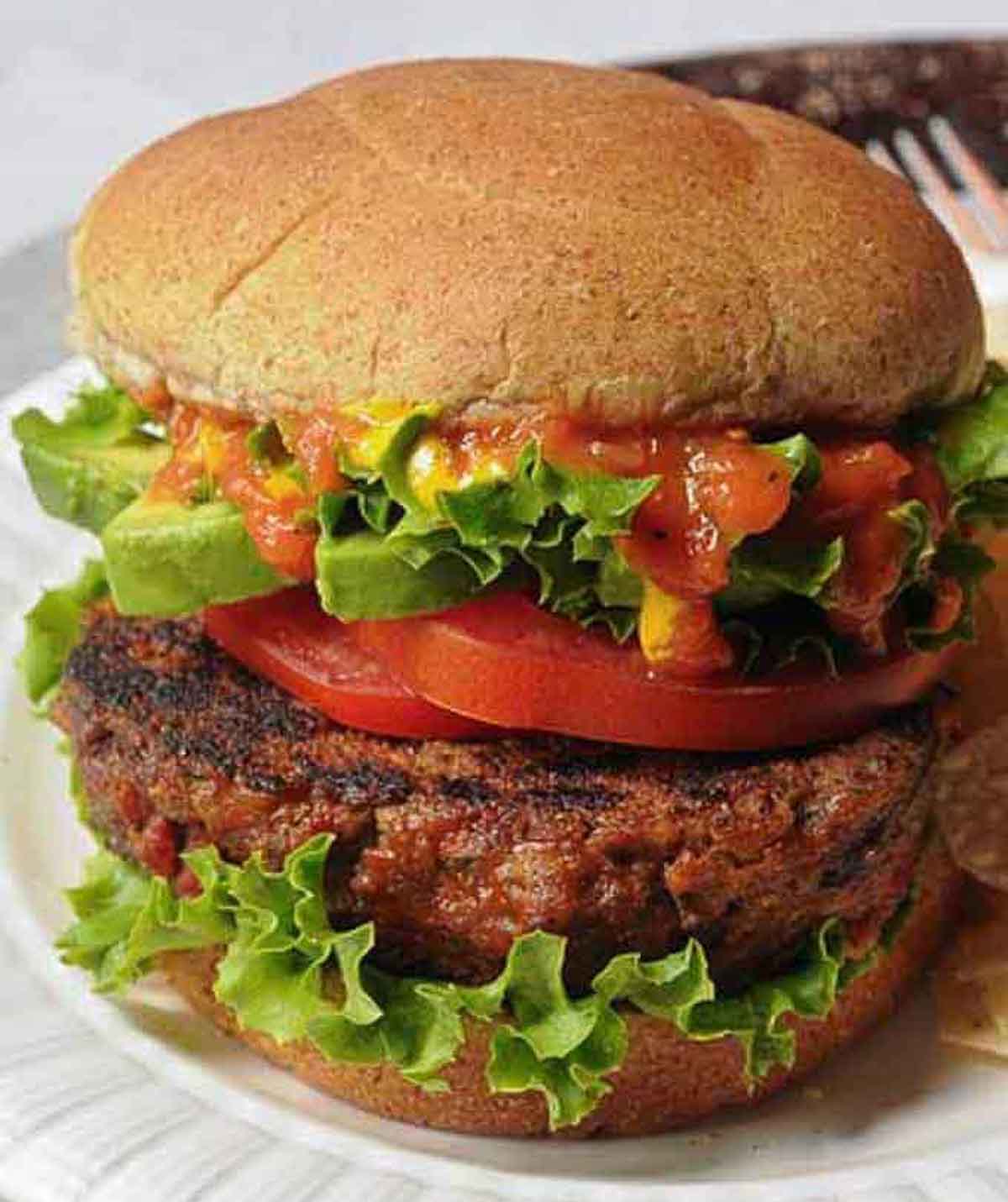 As an Amazon Associate, I earn from qualifying purchases.
Do you get tired of leftovers? Billy and I are in the "empty nest" stage. If you are recently there yourself, you know it has several implications.
We don't have hungry boys around the house to help us eat food experiments. Consequently, creativity is a must with leftovers. I don't want my husband to feel abused. So whether I have leftover cornbread, rotisserie chicken, brisket, meatloaf, chocolate chip cookies, or yogurt whey, I've got a recipe to repurpose it.
Why this is one of the best leftover meatloaf recipes:
Add variety to your menu; don't eat the same meatloaf for days.
Blacken the meatloaf in minutes; make tomato gravy in seven minutes.
Make leftover meatloaf sandwiches. To go with them, make these white bread hamburger buns with your bread machine or these 7-grain buns for more fiber.
Making one, two, or three servings is easy.
The other ingredients are probably in your pantry if the meatloaf is made.
Use your favorite recipe for meatloaf–vegetarian, turkey, beef, or any combination.
Try serving fried or poached eggs on top of blackened meatloaf.
There is nothing to bake, so you don't have to turn on the oven–especially nice in the summer.
Blacken enough meatloaf to make meatloaf tacos the next day. Crumble the blackened meatloaf into a flour tortilla, then top with tomatoes, sour cream, and cheese.
---
Ingredients and substitutions:
Meatloaf:
Leftover meatloaf: Use your favorite meatloaf recipe. It can be made with turkey, ground beef, ground pork, or any combination.
Blackening spice mix: Often known as Cajun seasoning, every mix will differ. Like chili or curry, every company has its secret formula. If one is too spicy or mild for you, try another.
Tomato Gravy
Tomatoes: I use canned, diced tomatoes.
Flour: All-purpose flour is best for gravy. Bleached or unbleached: it doesn't matter.
Sugar: A touch of granulated sugar counterbalances the acidity of the tomatoes.
Salt: You don't need a lot of salt since most canned tomatoes come loaded with sodium.
Vinegar: Apple, white, or balsamic vinegar adds the zing the gravy needs.
Worcestershire sauce: I use this in so many recipes. It adds a fullness of flavor–often called umami.
Mustard: You only need a small amount of prepared mustard.
Butter: Butter smooths out the texture and contributes richness.
How to use leftover meatloaf to make blackened meatloaf slices:
FIRST: Chill leftover meatloaf. It makes it easier to handle.
SECOND: Wrap individual slices with plastic wrap before tossing them into a big zippered plastic bag to freeze. Now it's easy to grab however many pieces I need.
Any meatloaf will work if it doesn't fall apart when sliced.
THIRD: Sprinkle blackening or Cajun seasoning of your choice onto each side of your slice of meatloaf.
FOURTH: Drop each piece into a scorching hot iron skillet or heavy flat pan to blacken. Do not add oil or fat of any kind. When the bottom of the meatloaf starts to blacken, flip to the reverse side and let it blacken, also.
---
How to make tomato gravy with a microwave: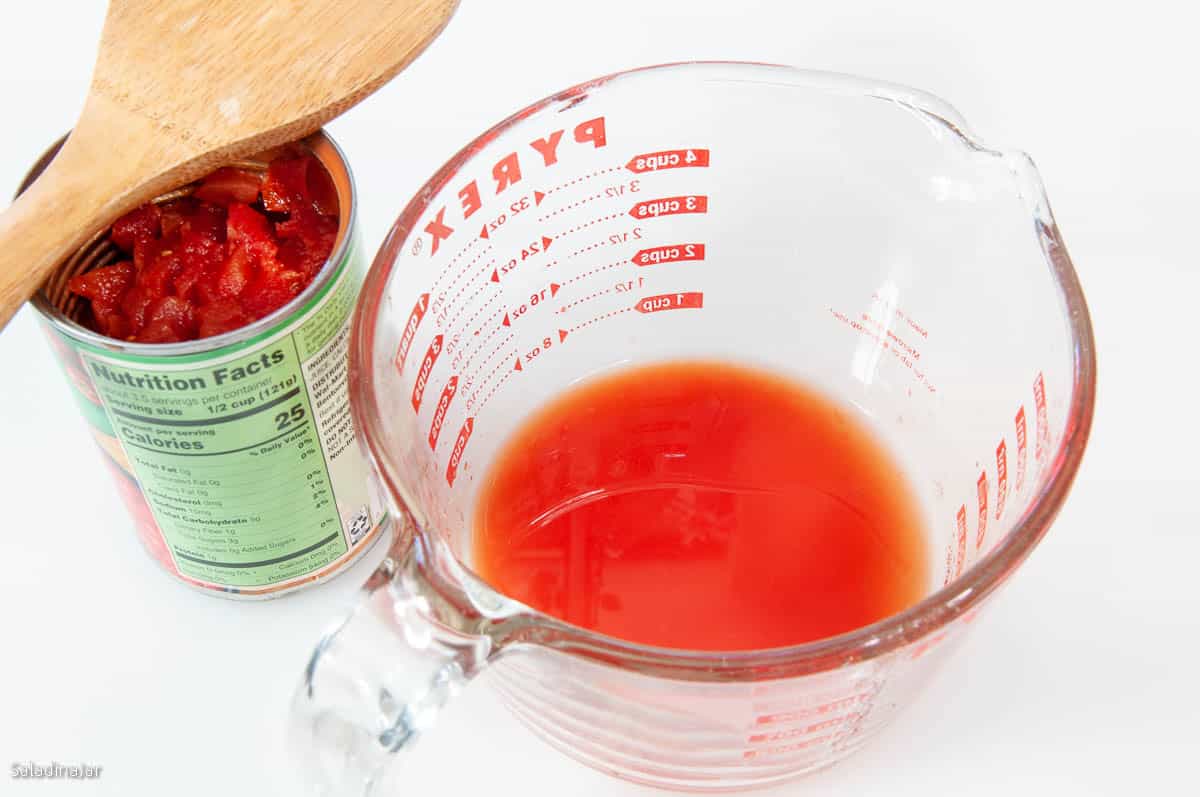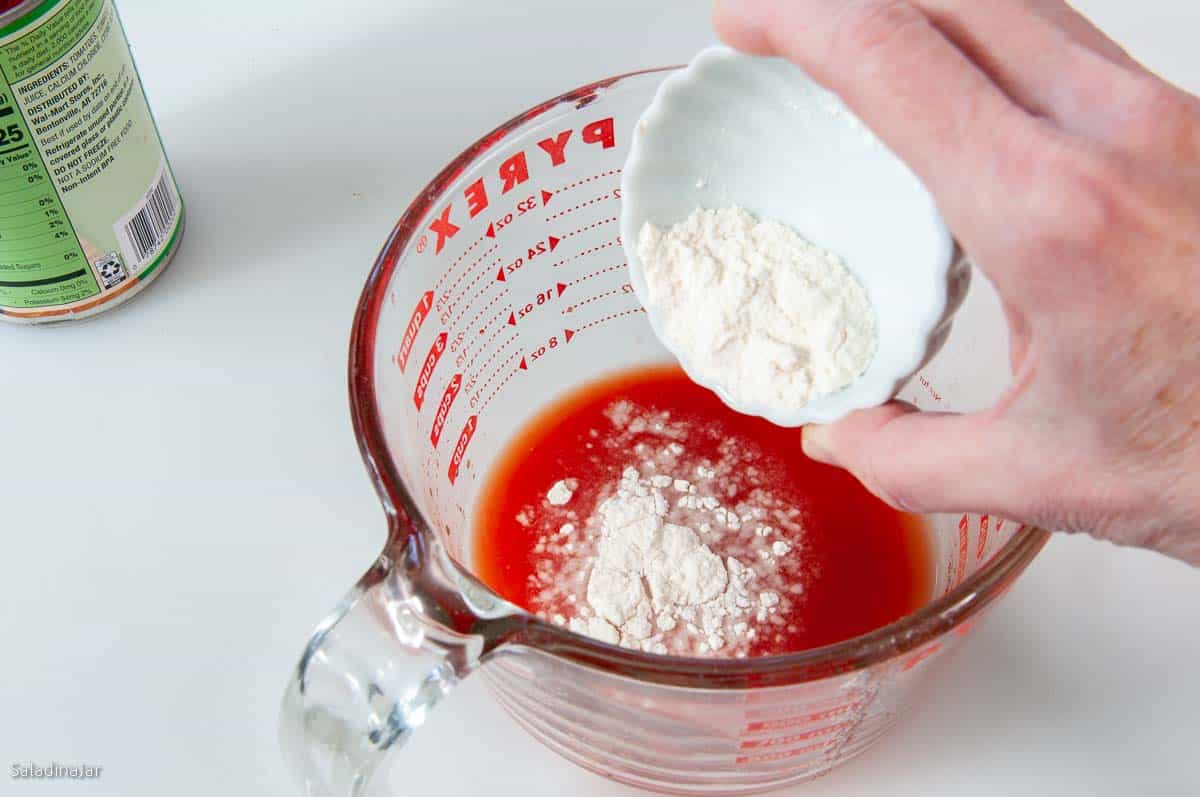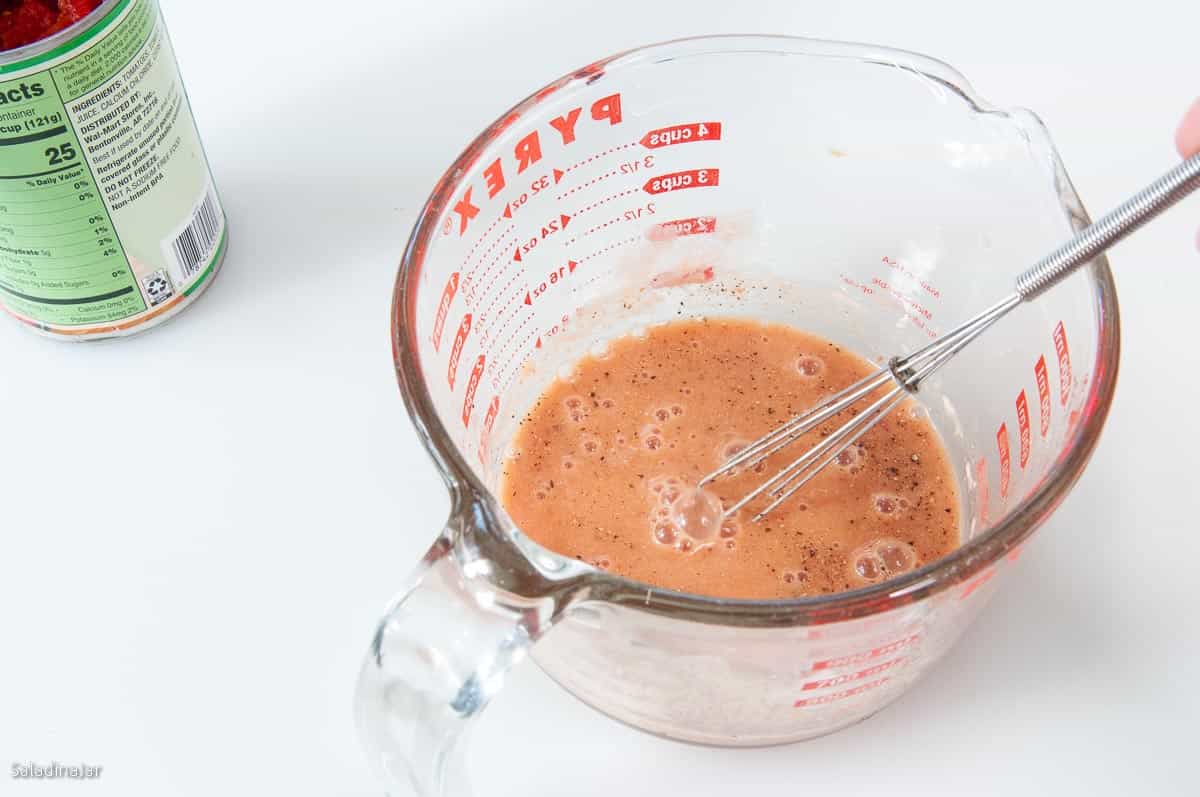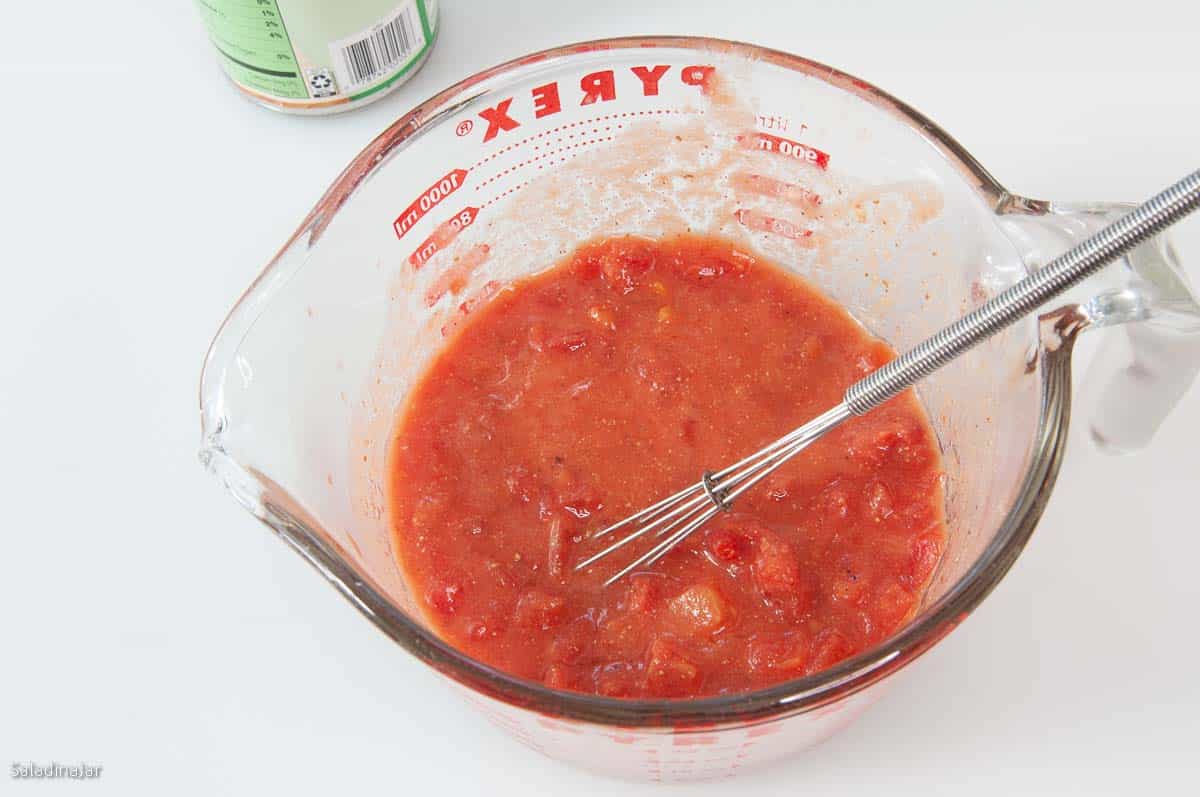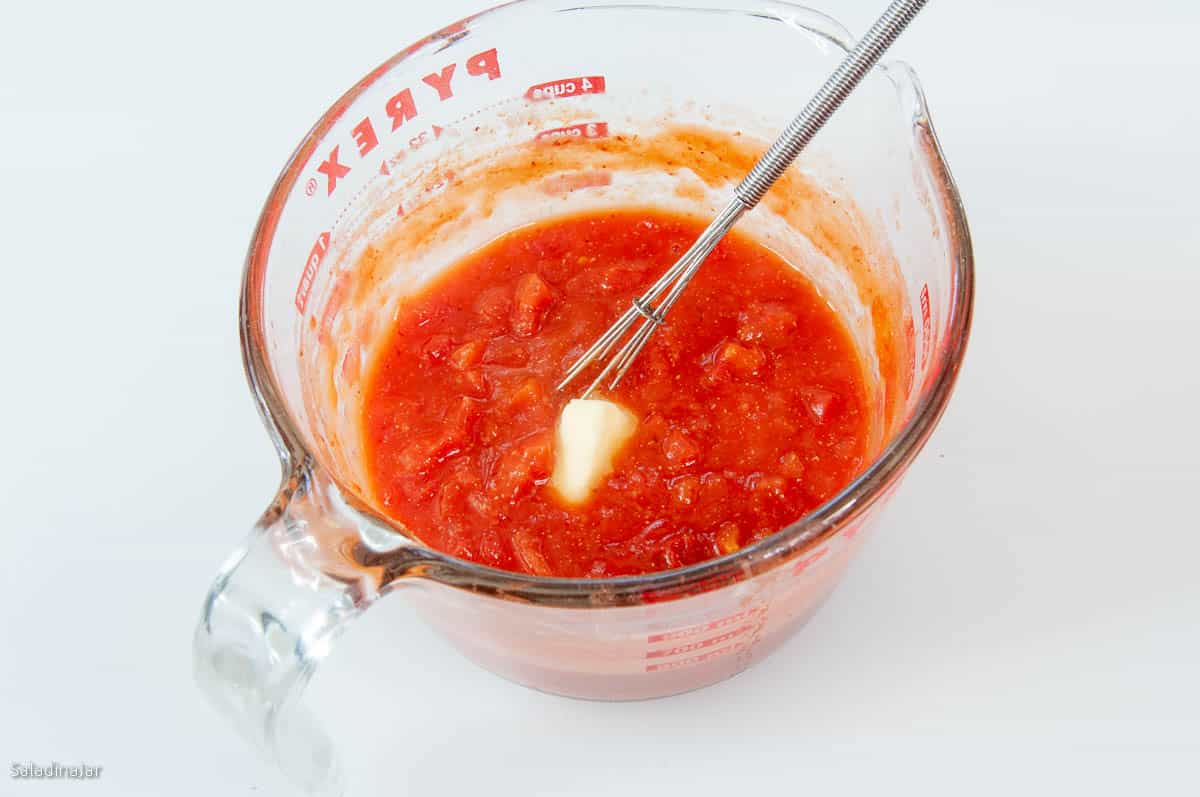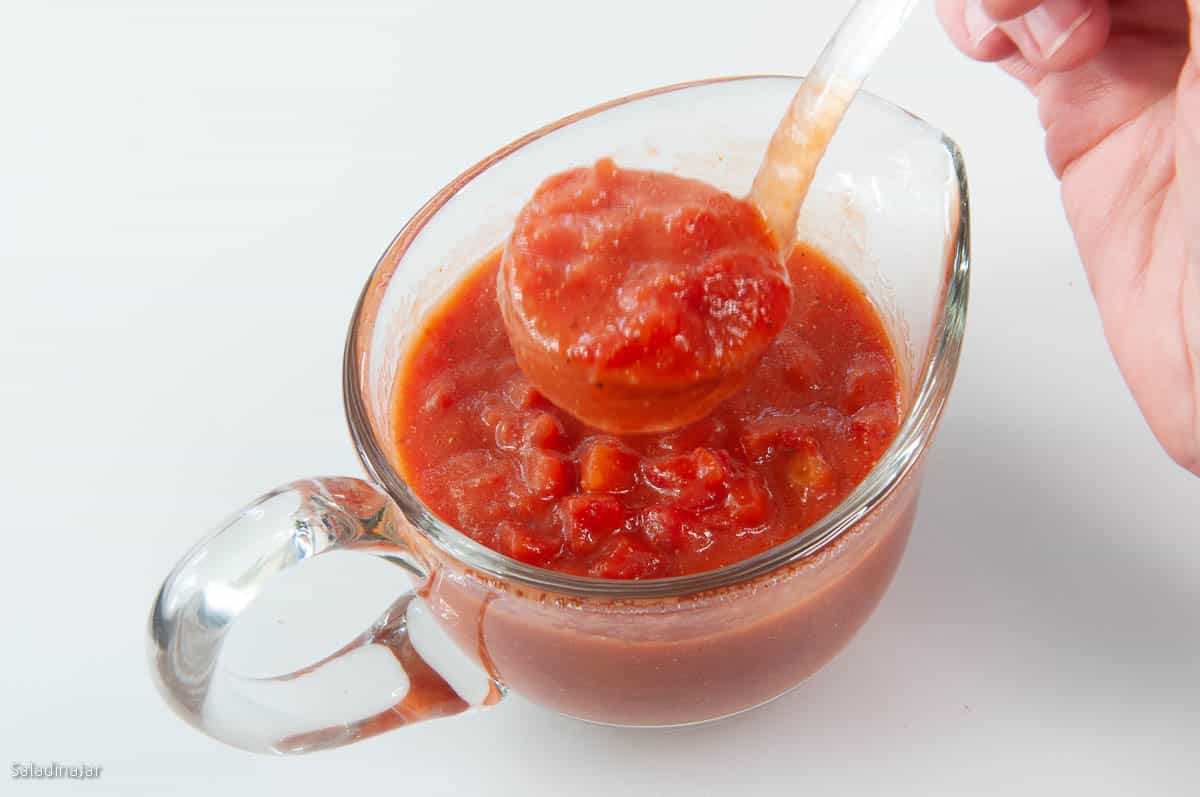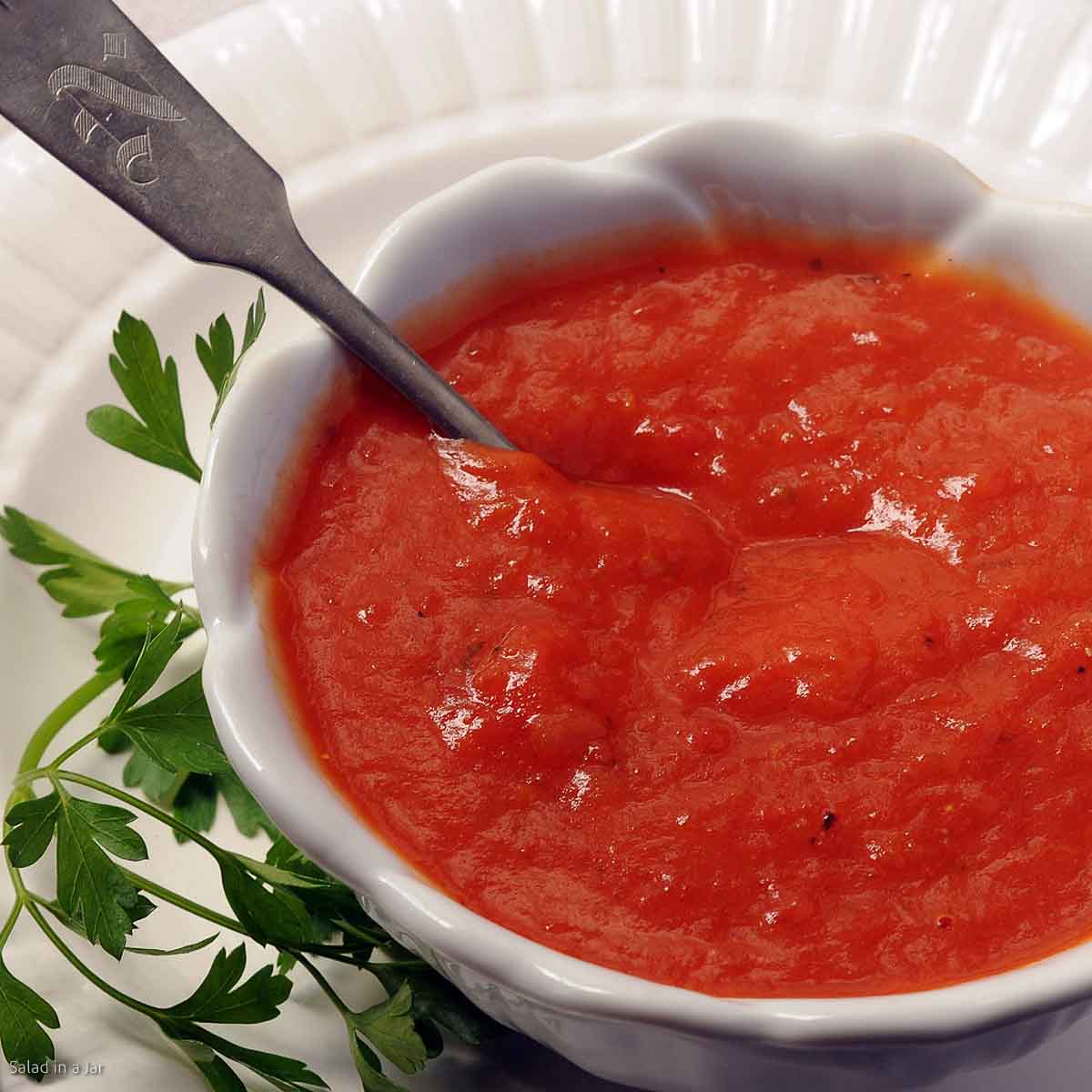 Tomato Gravy is a delightful condiment for leftover meatloaf, before or after you blacken it.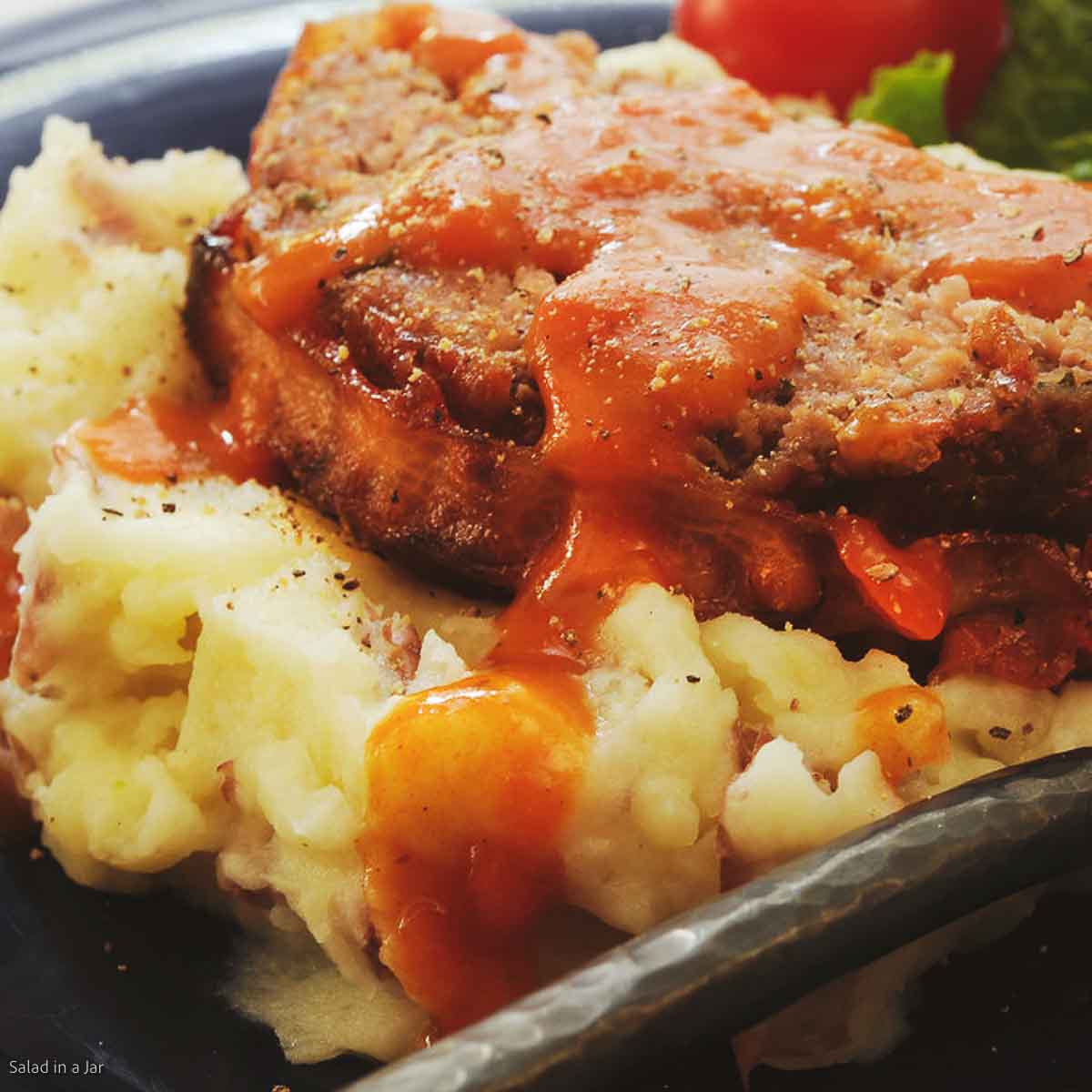 FAQ's about leftover meatloaf:
How long is leftover meatloaf good for?
Store cooked meatloaf in your refrigerator for 3-4 days. I prefer to slice mine into individual servings, double-wrap it, and freeze it. Eat within 3-4 months.
Should I defrost cooked meatloaf before blackening it?
Yes. The blackening process happens quickly, so it's better that your meatloaf is not icy in the middle, or it won't get warm enough. Thawing in the microwave is a good way to defrost meatloaf so it won't dry out.
Do you have a good meatloaf recipe?
I don't currently have one posted on this website. This meatloaf recipe from USA Pans makes a large loaf that yields plenty of leftovers for us. It contains onions, bell peppers, ketchup, dried bread crumbs, and parsley.
Parting thoughts: Can you tell I love my microwave? So many people use it only to heat leftovers. It breaks my heart! If you cook in small amounts as I do, it's a time saver for sure. I hope you'll try making this tomato gravy. The technique is similar to making a cream pie filling in the microwave. No double boiler, constant stirring, or lumps.
---
Help at Your Fingertips: For questions or suggestions, email Paula at saladinajar.com. If you need help, I'm happy to troubleshoot via email (faster than leaving a comment). Attach pictures and as many details as possible for the best advice.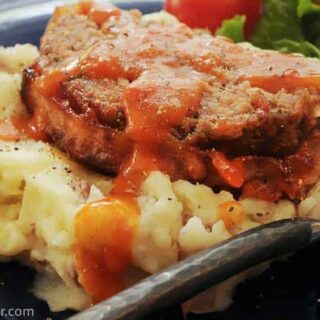 Blackened Leftover Meatloaf with Tomato Gravy
Blackened Meatloaf with Tomato Gravy–A Leftover Makeover uses leftover meatloaf to make a sandwich. Alternatively, serve with mashed potatoes.
Share recipe love here. ⬇
Ingredients
Blackened Meatloaf
1/2 to 1-inch

thick-sliced leftover meatloaf

–

slice when chilled

Blackening Spice Mix or your favorite Cajun rub
Tomato Gravy
1

16-oz

can diced tomatoes

1

tablespoon

all-purpose flour

1

teaspoon

granulated sugar

¼

teaspoon

sea or table salt

Freshly ground pepper

1

teaspoon

apple or white vinegar

1

teaspoon

Worcestershire sauce

2

teaspoons

prepared mustard

1

tablespoon

butter

–

optional
Instructions
Blackened Meatloaf
Preheat the skillet over medium-high heat. Turn on the exhaust vent.

Sprinkle blackening seasoning over each slice of meatloaf and press into the meat with fingers to help it stick.

When the skillet starts to smoke, lay a slice of meatloaf into the skillet and allow it to blacken. Since meatloaf is already cooked, this won't take long. Then, flip the pieces to blacken on the other side. Serve immediately.
Tomato Gravy
Drain juice from tomatoes into a 1 or 2-quart Pyrex measuring cup or dish and set aside tomato solids still in the can.

Whisk flour into tomato juice until smooth. Add remaining ingredients and whisk well. Add tomato solids and stir.

Microwave on HIGH for 5 minutes until thickened, stopping to stir 2-3 times. Stir in butter until melted.

At this point, your gravy will be lumpy with diced tomatoes. If you prefer a smoother gravy, use an immersion blender until the sauce is the consistency you like. Or you could start with crushed or pureed tomatoes instead of diced ones for a smoother sauce from the beginning.
Notes
The nutritionals are for the tomato gravy only.
Nutrition
Serving:
1
|
Calories:
19
kcal
|
Carbohydrates:
1
g
|
Protein:
1
g
|
Fat:
1
g
|
Saturated Fat:
1
g
|
Polyunsaturated Fat:
1
g
|
Monounsaturated Fat:
1
g
|
Trans Fat:
1
g
|
Cholesterol:
4
mg
|
Sodium:
107
mg
|
Potassium:
9
mg
|
Fiber:
1
g
|
Sugar:
1
g
|
Vitamin A:
45
IU
|
Vitamin C:
1
mg
|
Calcium:
2
mg
|
Iron:
1
mg
HELP OTHERS find this recipe. Leave a 5 🌟🌟🌟🌟🌟 rating at the top of the recipe card if you enjoyed it. No comment is required.