Preview: Mix Fast Microwave Lemon Curd with an immersion blender, a food processor, or a blender to mix the curd. Pop it into the microwave for 3-4 minutes to cook it effortlessly with no lumps or scorching. You won't need a double boiler or a strainer. Be sure to try the orange and lime variations.
Are you a citrus lover? Maybe you have citrus trees in your backyard and need to do something besides making juice with all those oranges, lemons, or limes.
Or perhaps you have a recipe that calls for orange or lemon curd, and you can't find it at the store. But, even if you do find it, it may be costly and not as fresh as you would like.
Using a blender, food processor, or immersion blender in combination with your microwave is the secret to perfect lemon curd every time.
What is lemon curd?
Lemon curd is a sweet topping or jelly-like spread consisting of eggs, butter, sugar, lemon juice, and lemon rind. Besides lemons, make curd with oranges, tangerines, limes, grapefruit, or another citrus. Some people use other fruits like blackberries, strawberries, or cherry juice.
Up until now, I purchased lemon curd in a jar from the grocery store. (Look in the jams and jelly aisle.) Unfortunately, they are often expensive little jars and not always fresh, judging by the amount of dust on the lids! But those days are over.
---
Ingredients and substitutions:
SUGAR: Add more if you like your curd extra sweet or your lemons are extra tart.

CITRUS JUICE: You can use bottled or frozen lemon juice but since the recipe calls for grated rind, you might as well use fresh lemon (or orange) juice. Meyer lemons are delicious with a milder lemon taste.

GRATED RIND: There is no acceptable substitute in my book. You could leave the rind out, but the flavor won't be as potent.

EGGS: The recipe is written for large eggs which weigh about 50 grams apiece. If you prefer your lemon curd extra thick, add an extra egg yolk.

BUTTER: I have only tried the real thing in this recipe. If you use salted butter, you can leave out the salt.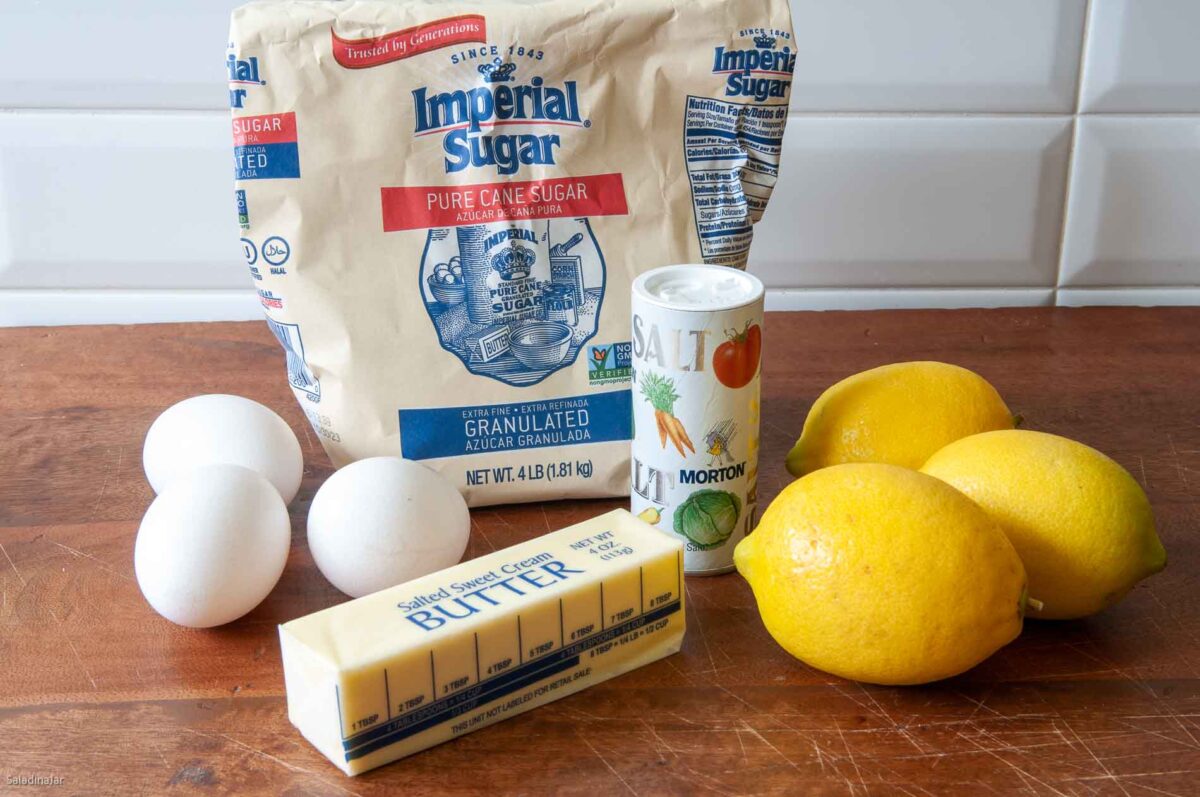 ---
Tips to help you succeed:
#1
Use a blender, food processor, or immersion blender to combine the ingredients:
Thorough blending is necessary if you want a smooth, creamy texture in the final product.
If you don't have any of these appliances, whisk the uncooked mixture well before cooking it in a microwave. Whisking by hand might result in lumps if you don't do it thoroughly. Of course, you can always force the curd through a strainer after it cooks.
#2
The best way to grate the rind: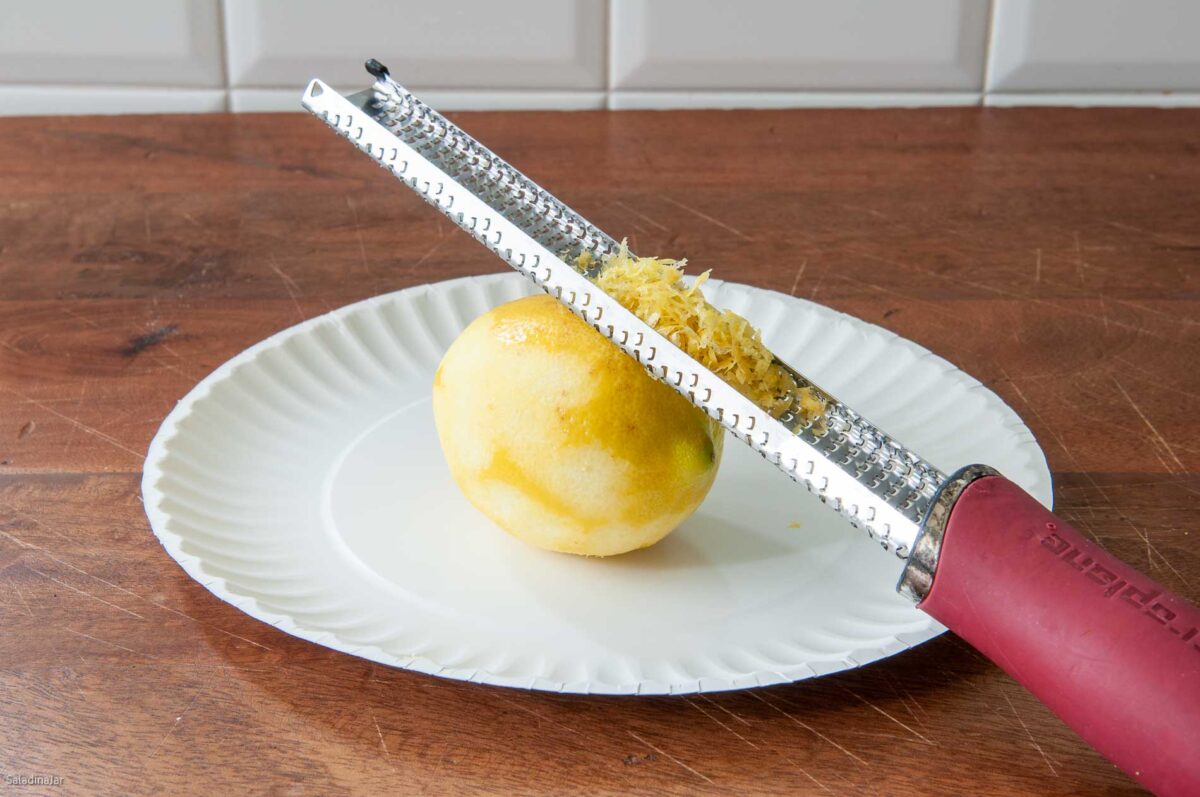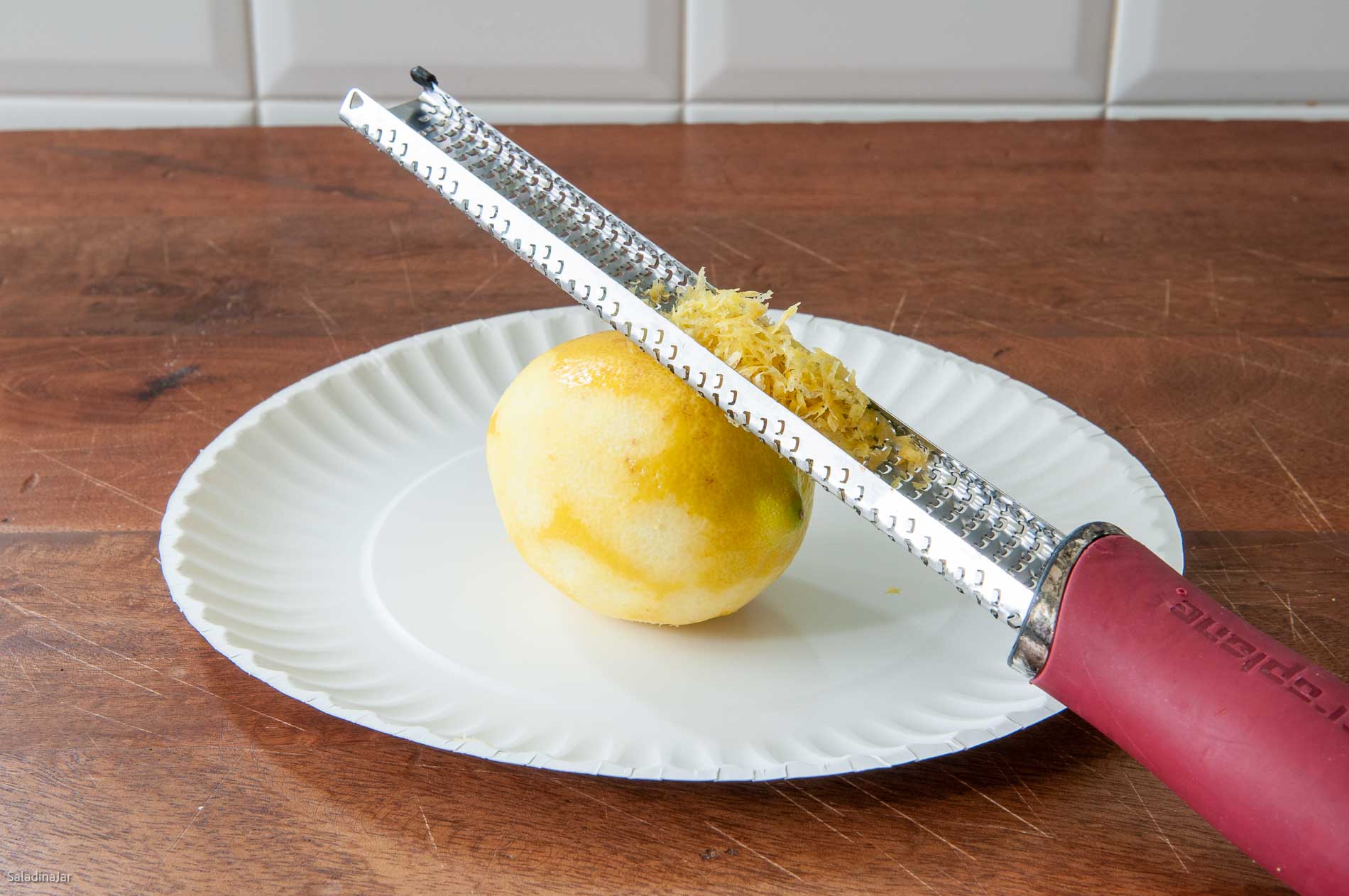 I can't overstate the usefulness and desirability of a Microplane grater when harvesting the rind. It transforms grating rind into an enjoyable experience–no more scraped knuckles or difficulty cleaning the rind out of a grater.
Be careful not to grate too deeply into the skin of the fruit. The white part (pith) adds a bitter taste you want to avoid.
#3
How to cook lemon curd in the microwave:
Use a microwave-safe 2-quart batter bowl and a whisk. If you use your microwave for cooking food as I do, a 2-quart batter bowl is essential. Pyrex batter bowls are cheap and extremely useful in the kitchen.
Unlike cooking on the stove, you won't have to stand over the curd and stir it constantly—no worries about scorching. Instead, whisk every minute or two when you see the curd mixture starting to rise and thicken around the sides. You will begin to see this happen after the curd has been in the microwave for a couple of minutes.
Also, don't let your curd boil, or the texture will be gritty instead of silky smooth. The temperature must remain below 170˚F. I stay close by and watch it for the last two minutes of cooking.
---
Citrusy curd variations:
Note: I like to add a touch of food coloring to the lime and orange. Otherwise, they are yellow and look almost identical to the lemon.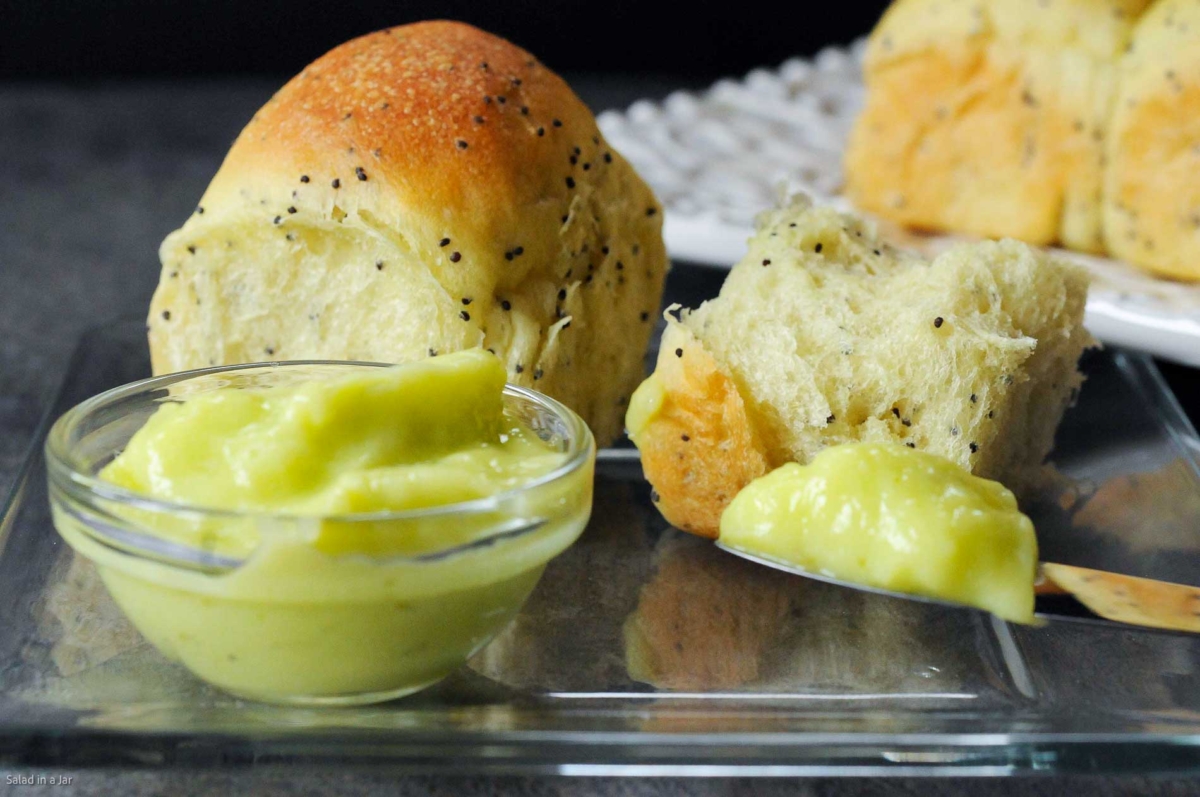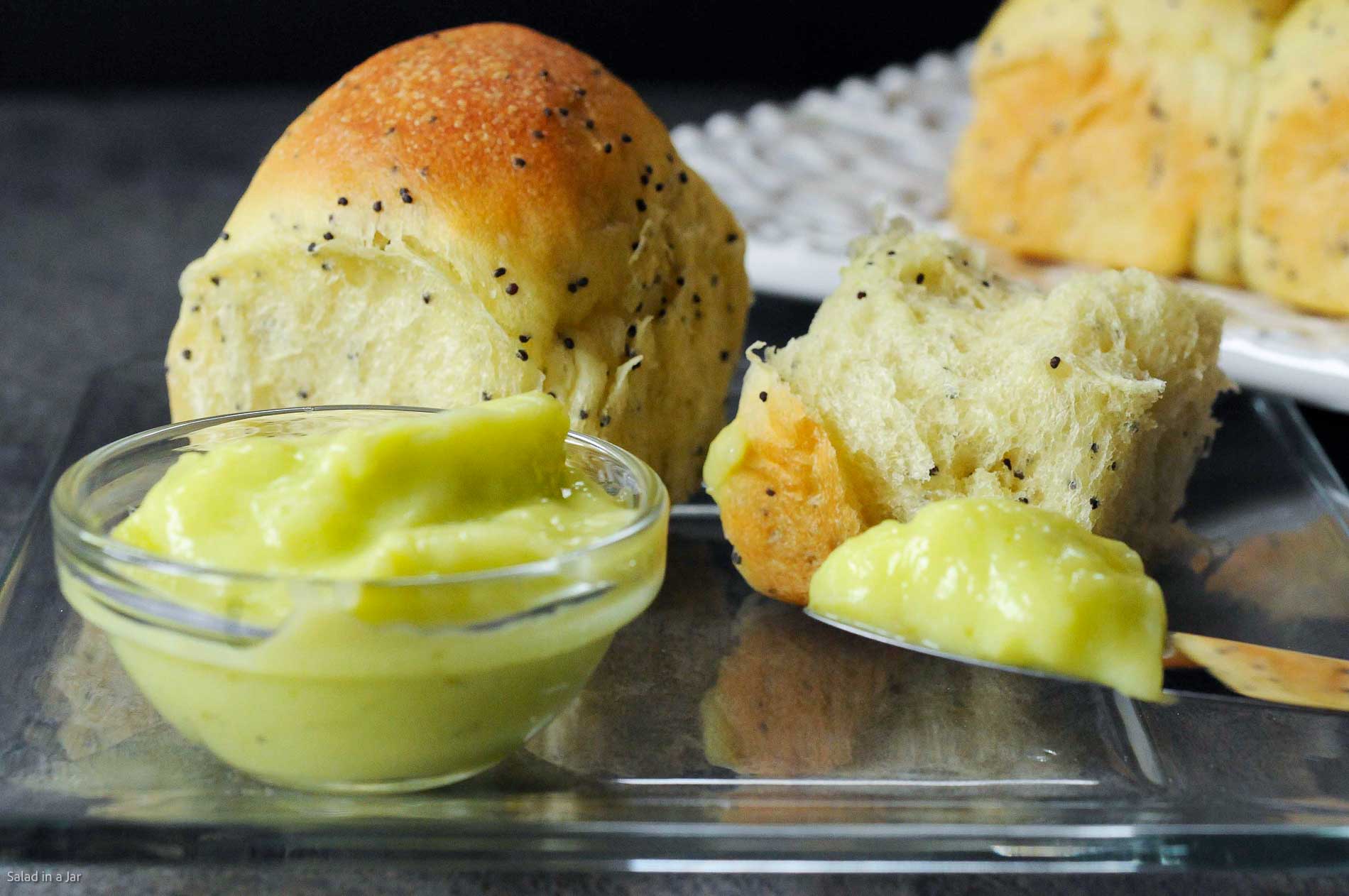 MICROWAVE LIME CURD: Substitute lime juice for the lemon and grated lime rind for the grated lemon rind.

MICROWAVE ORANGE CURD: Use the rind from one large orange and one lemon. Substitute orange juice for lemon juice.
The orange version is sweeter and not as tart. You might want to reduce the sugar a bit.
How to make Microwave Orange Curd: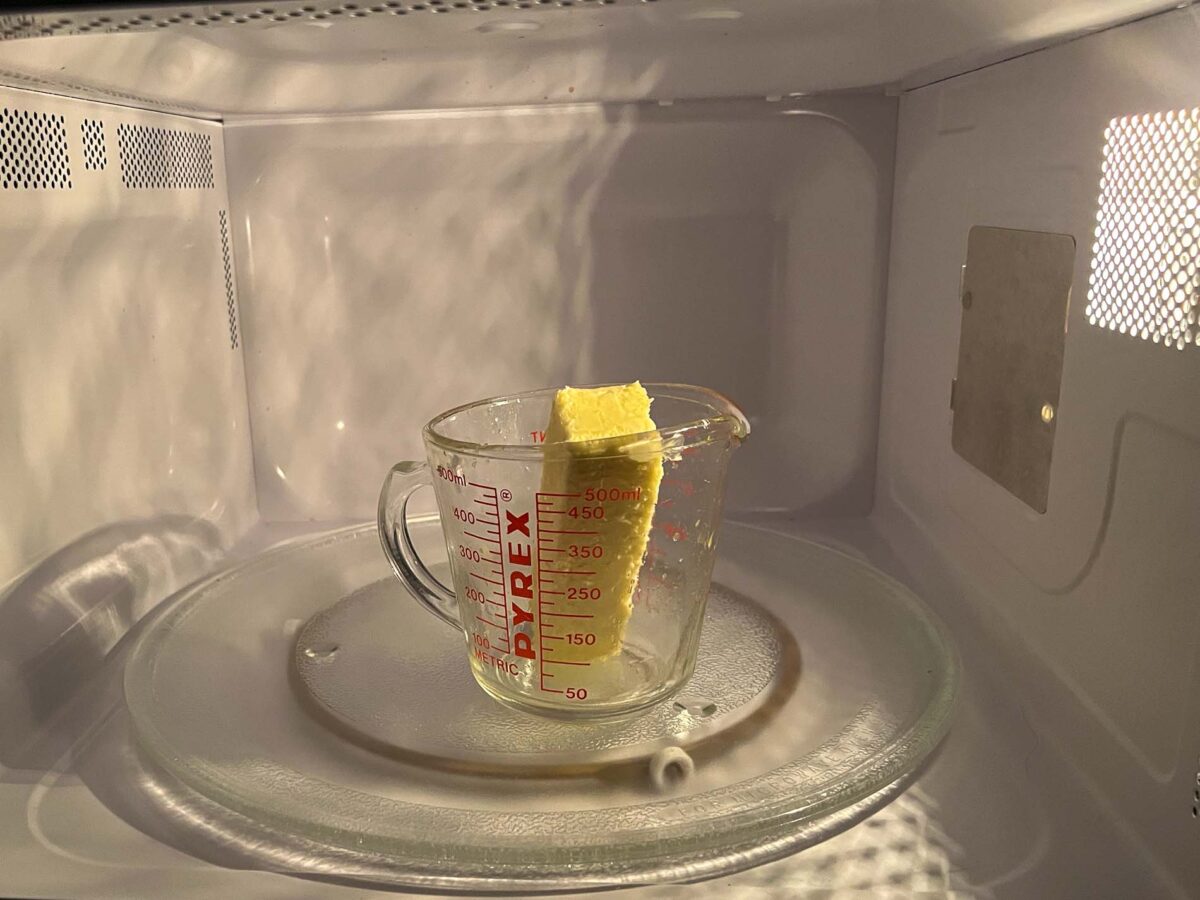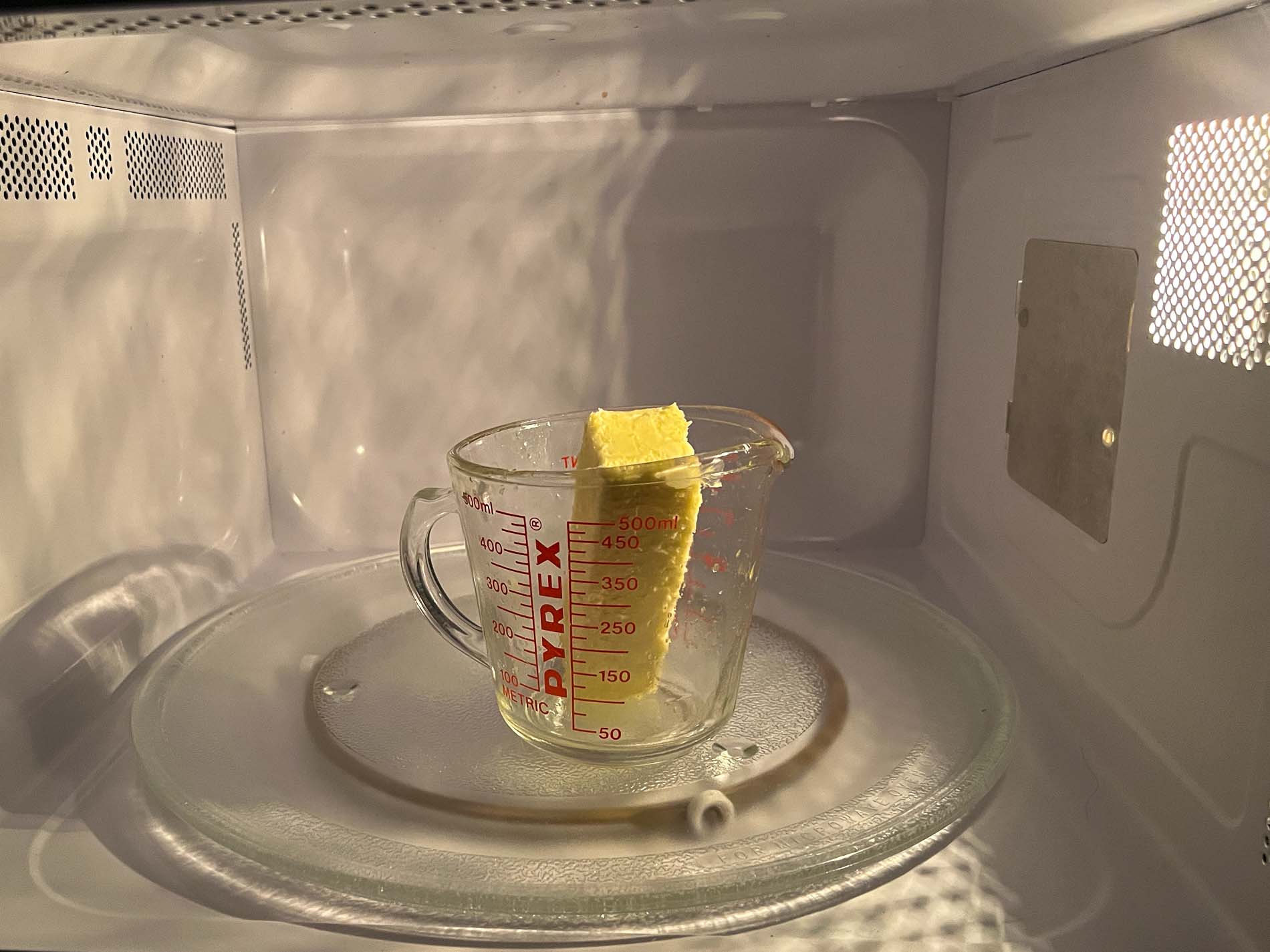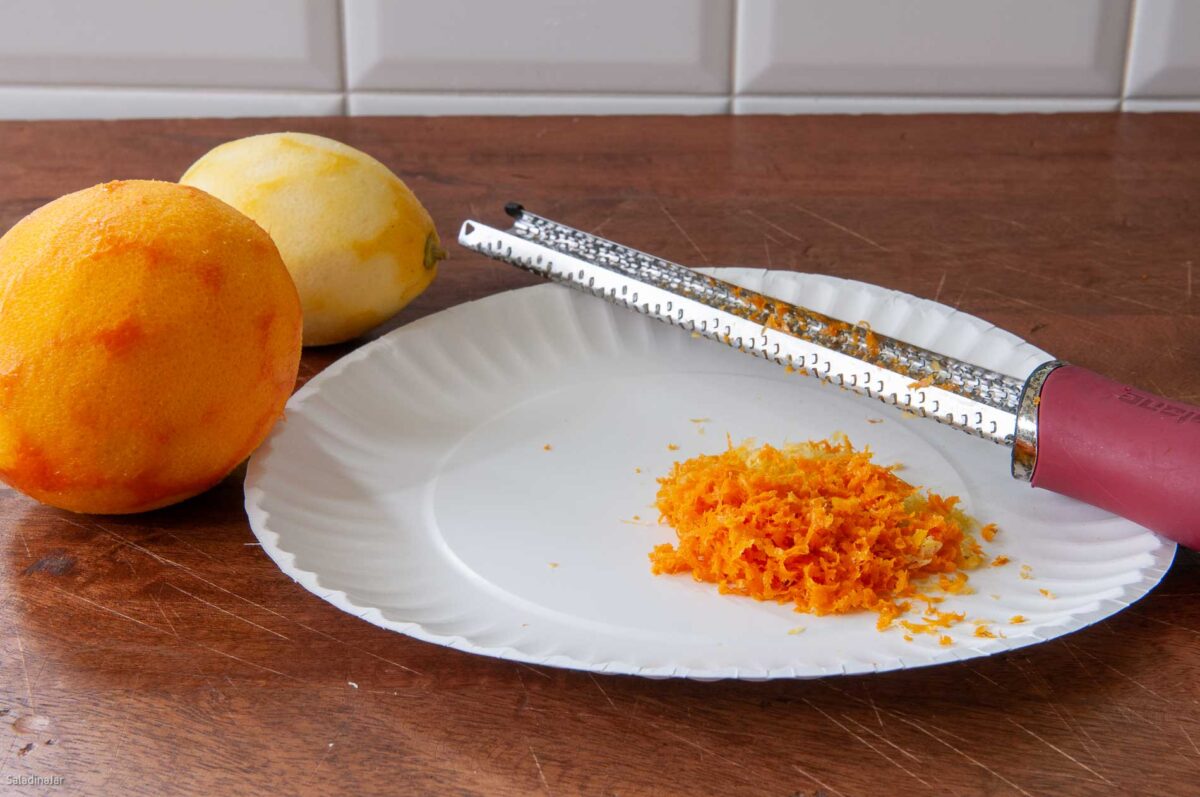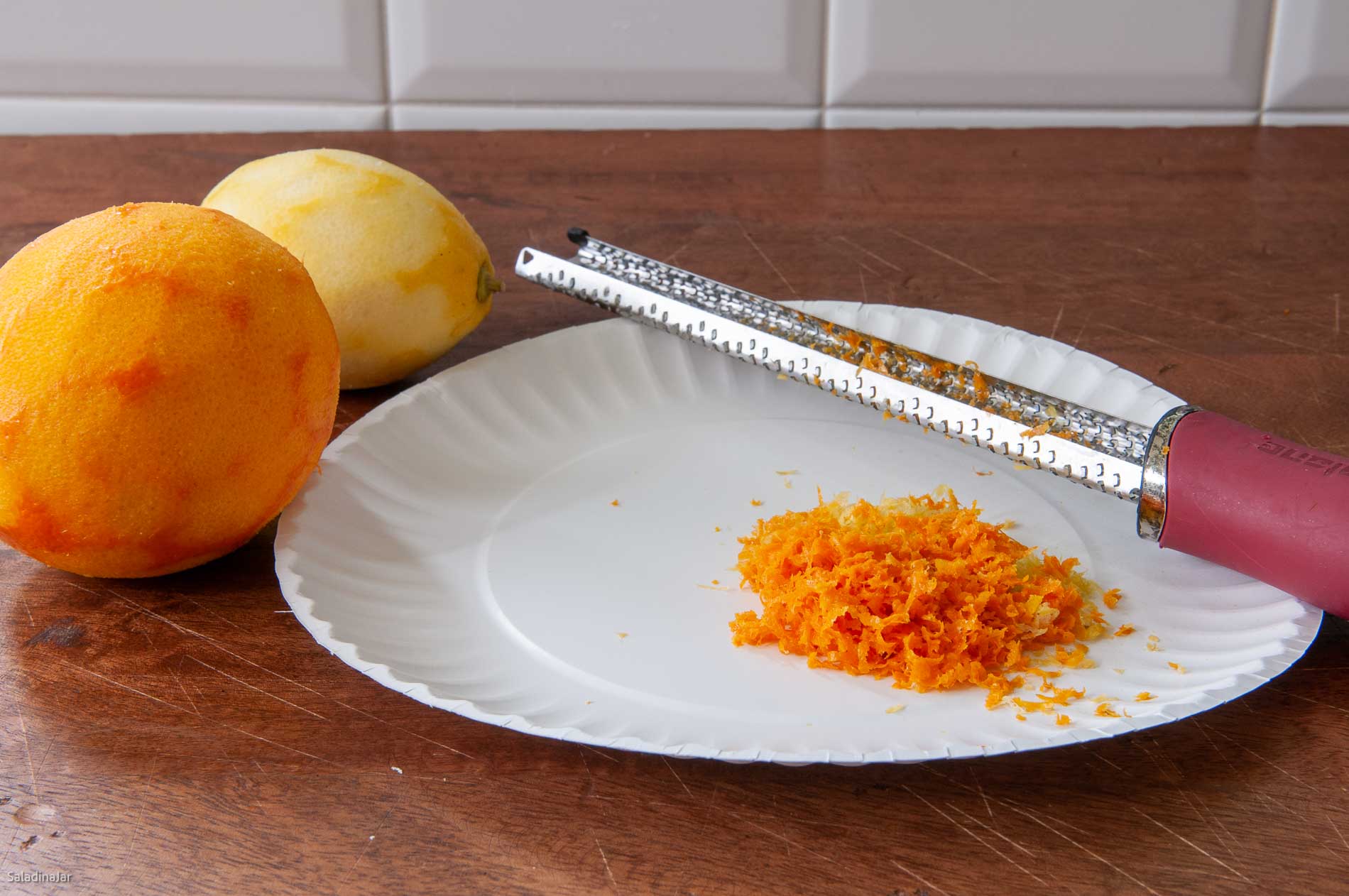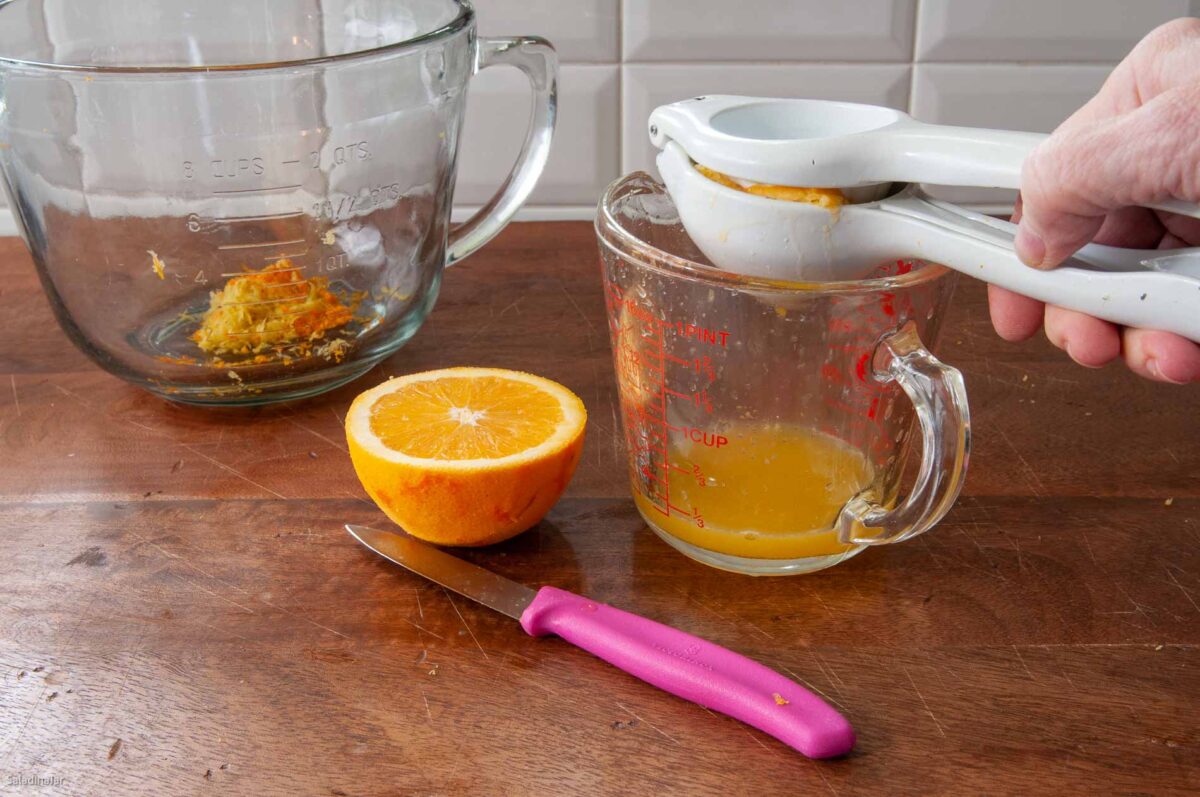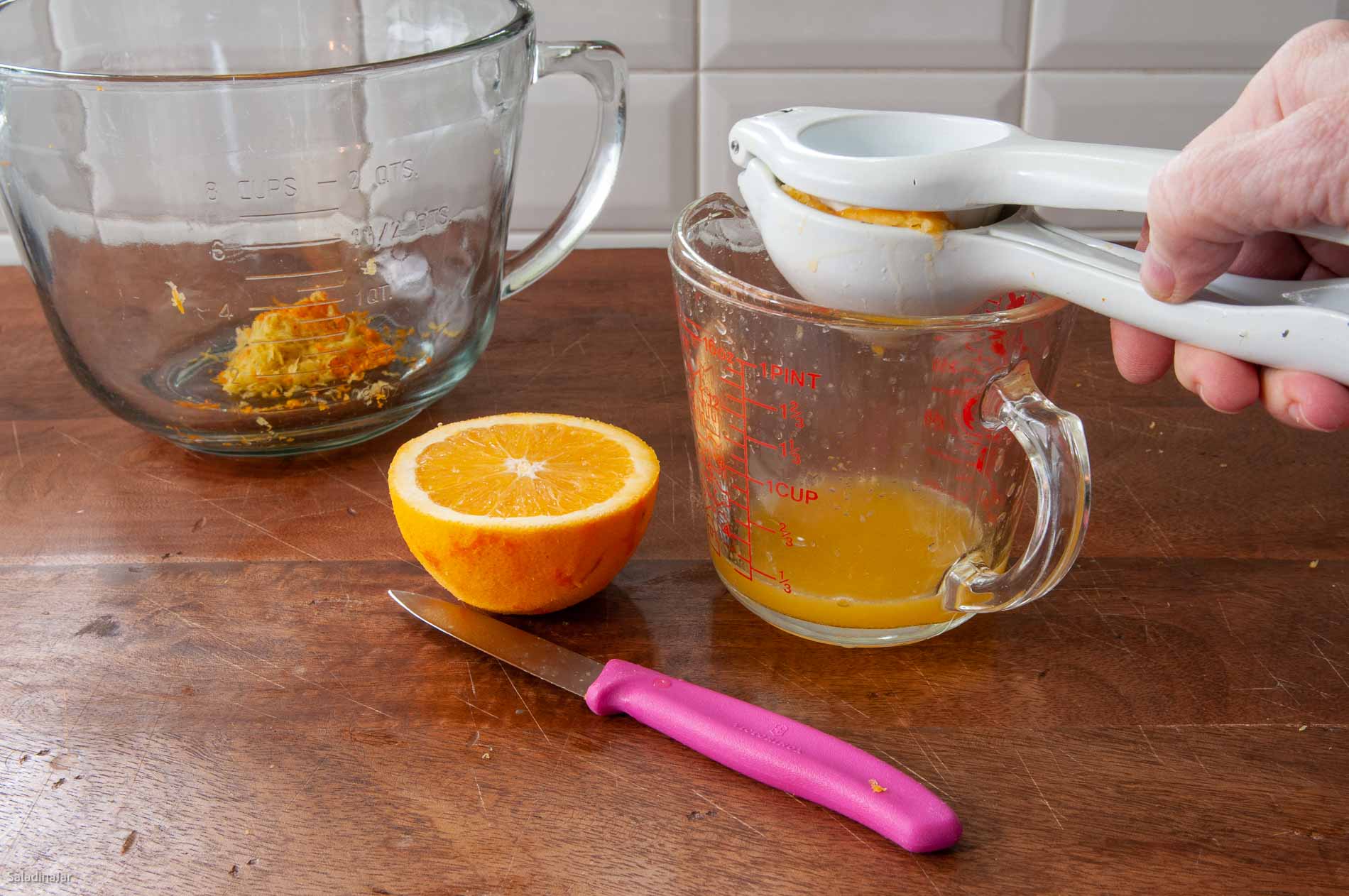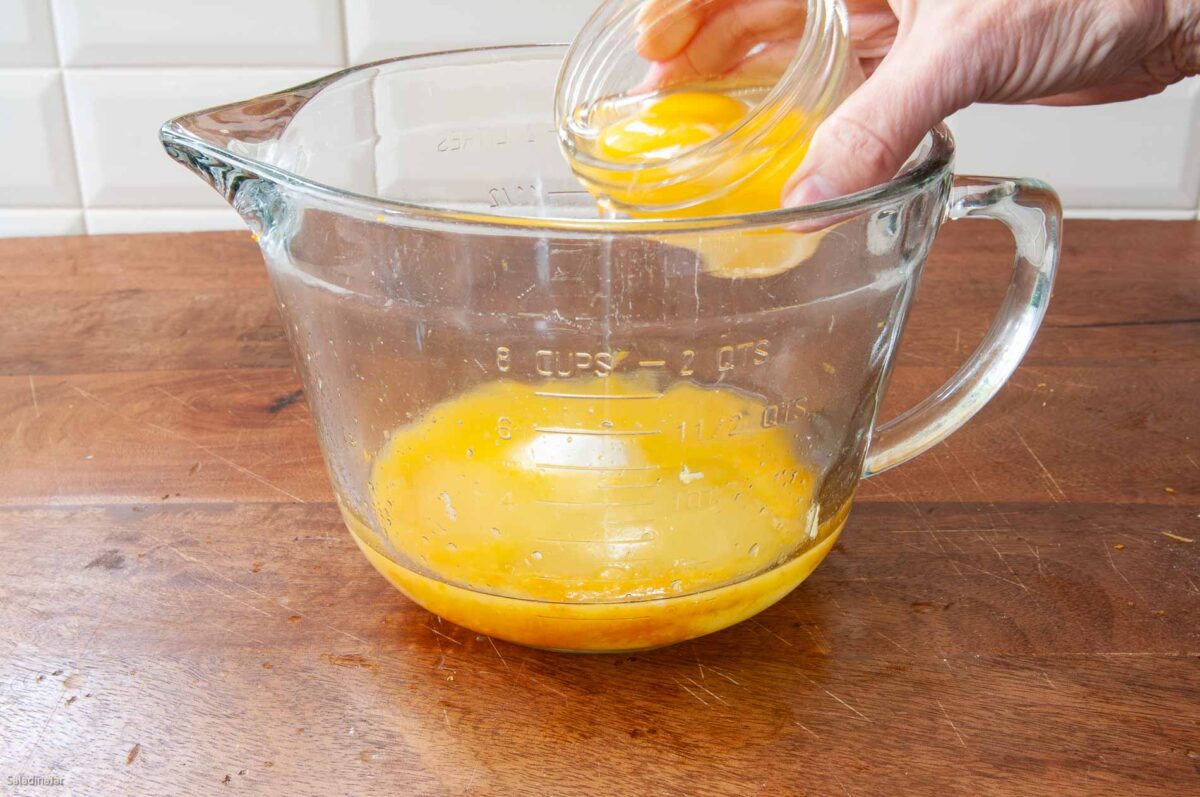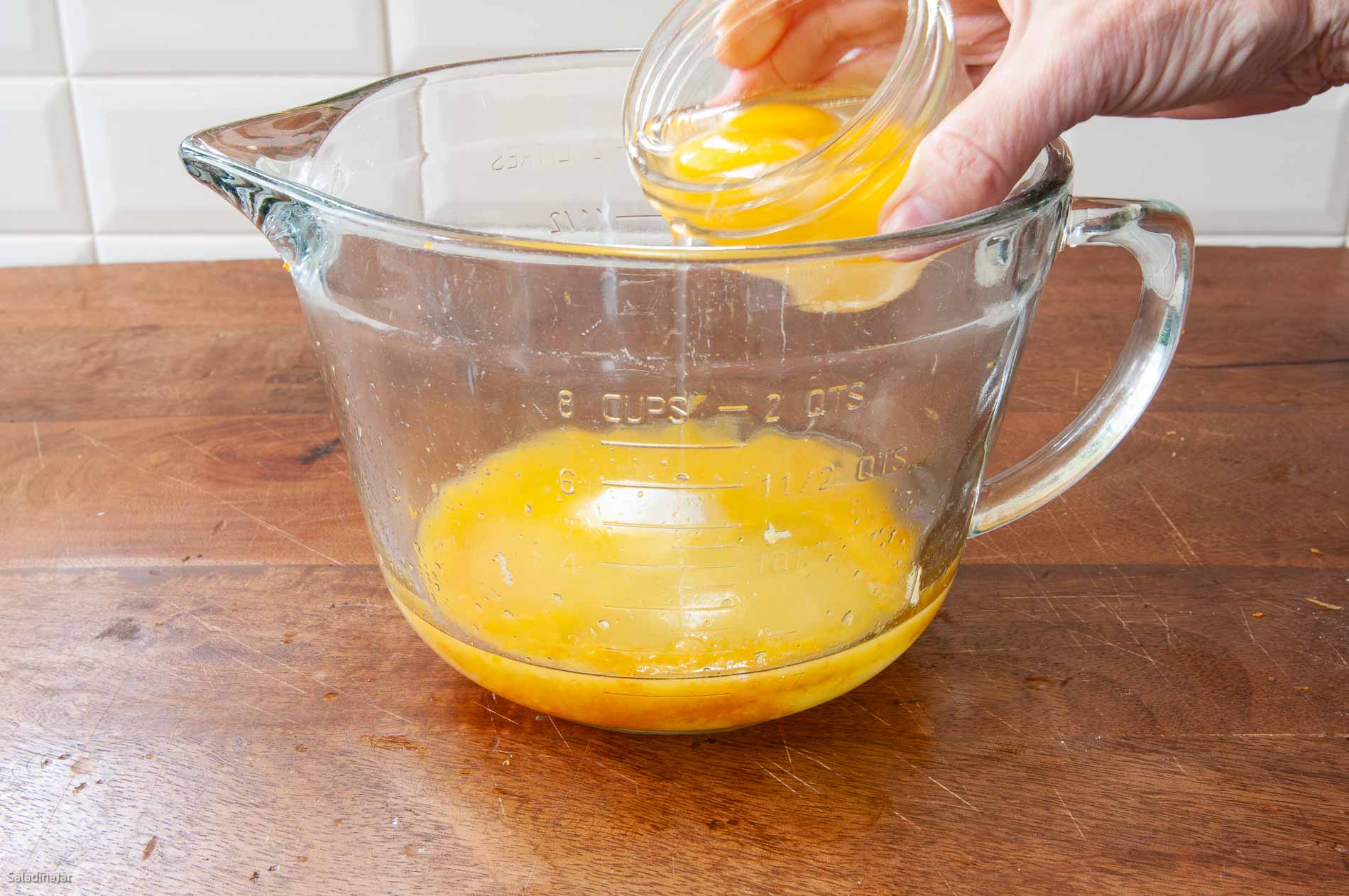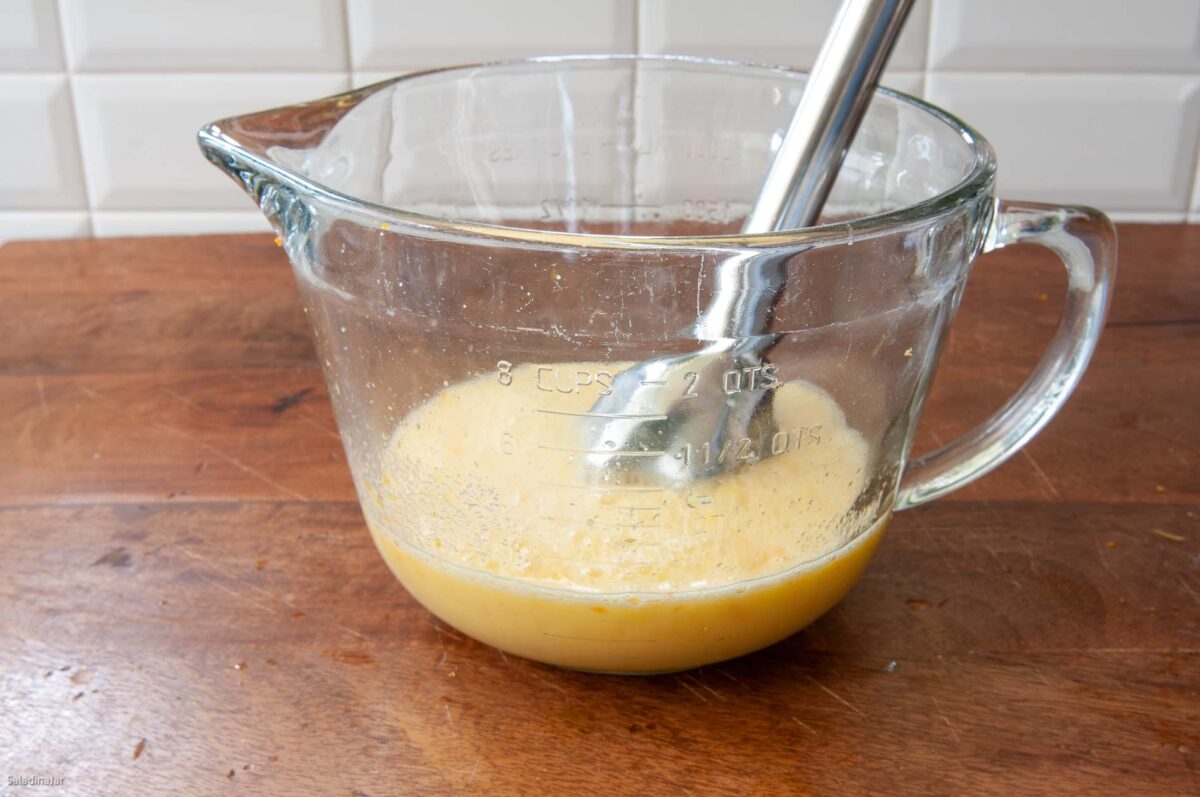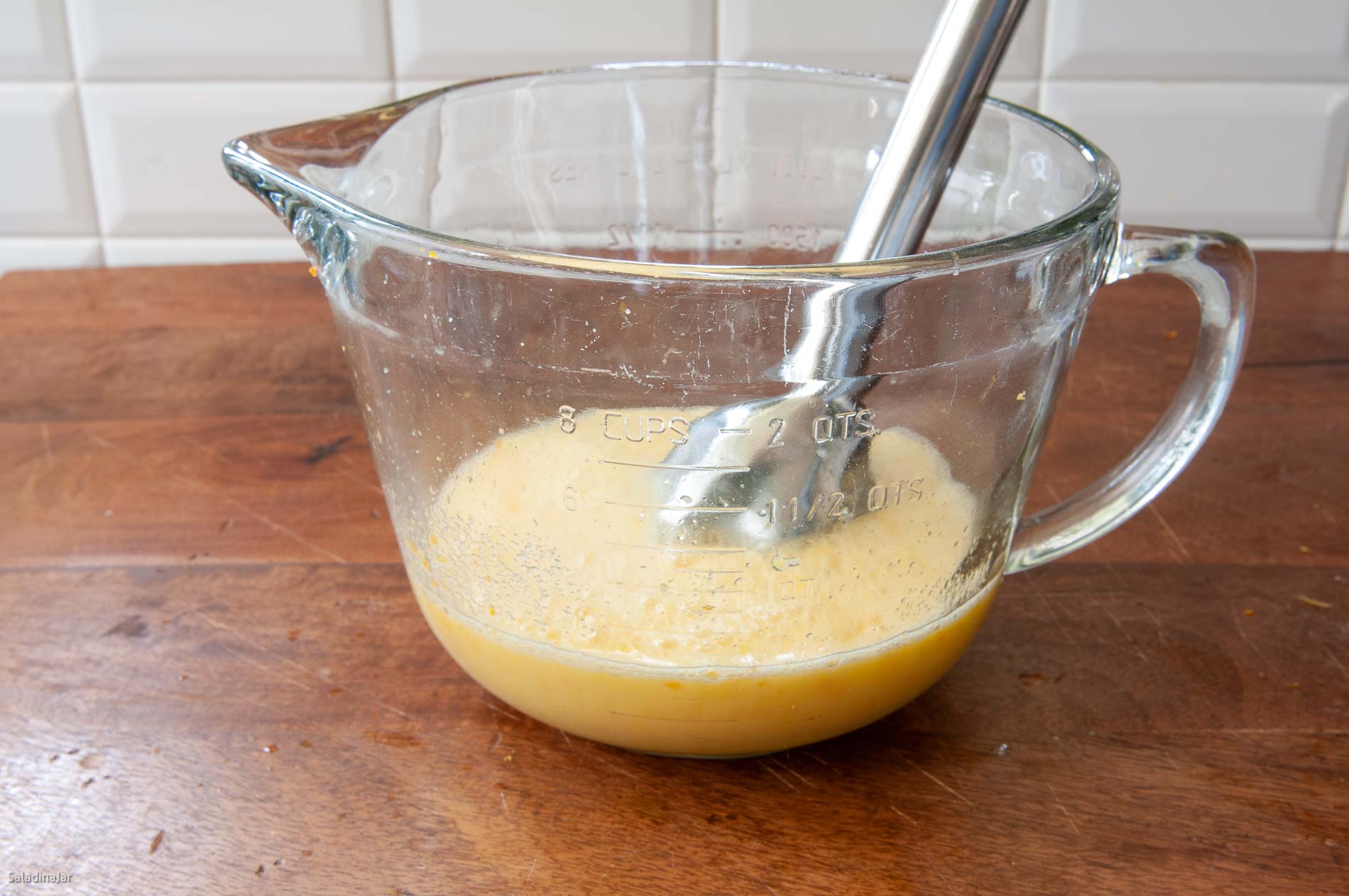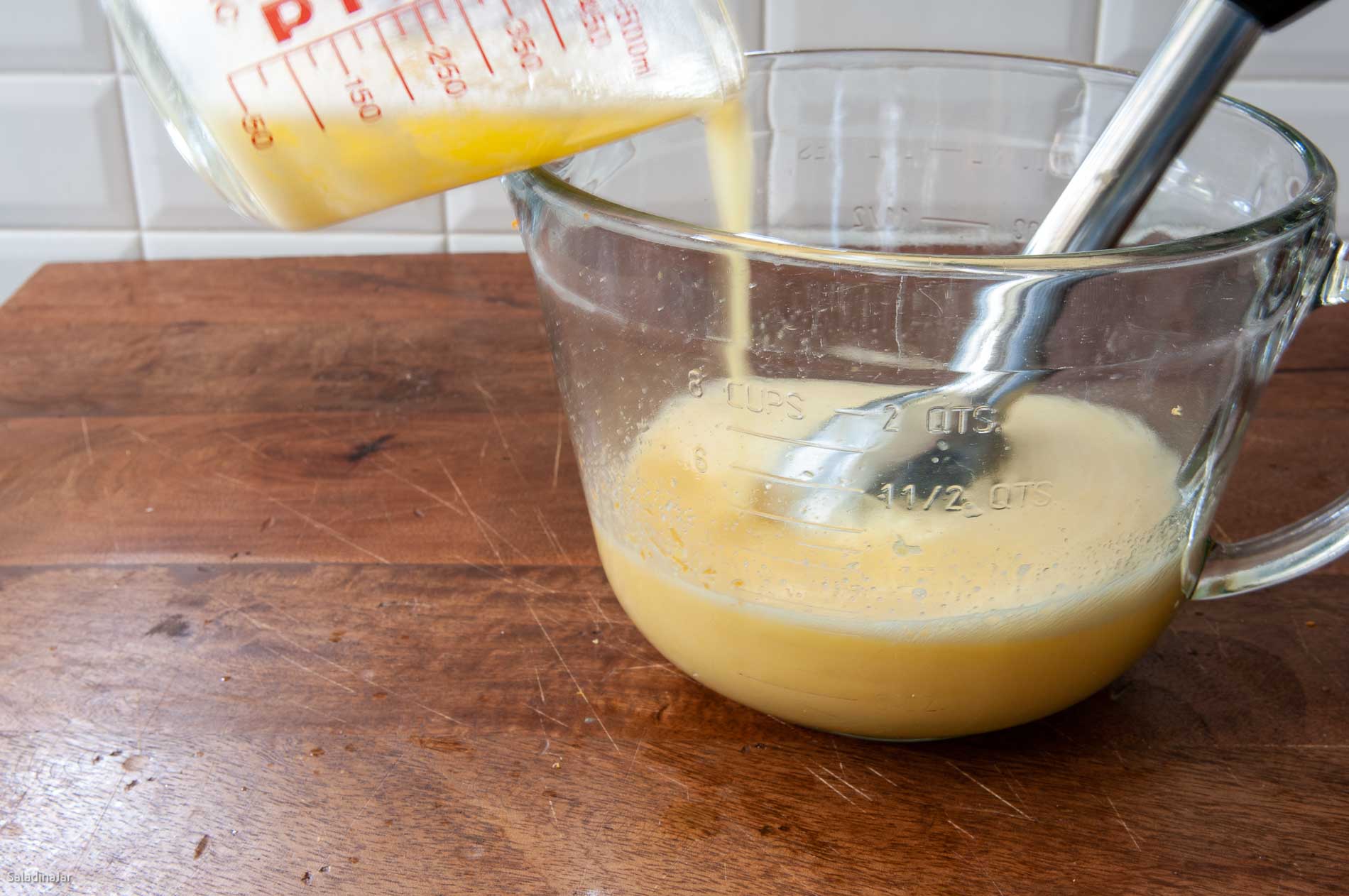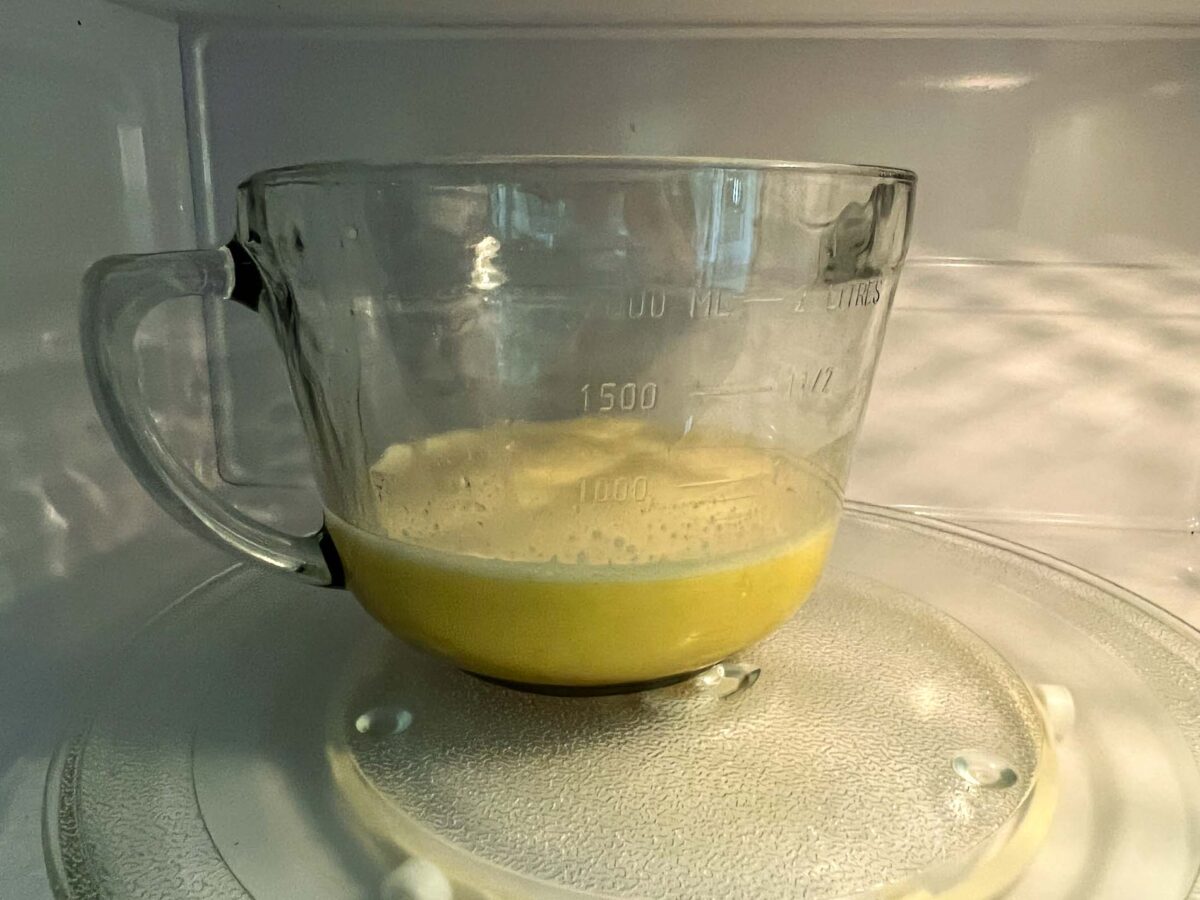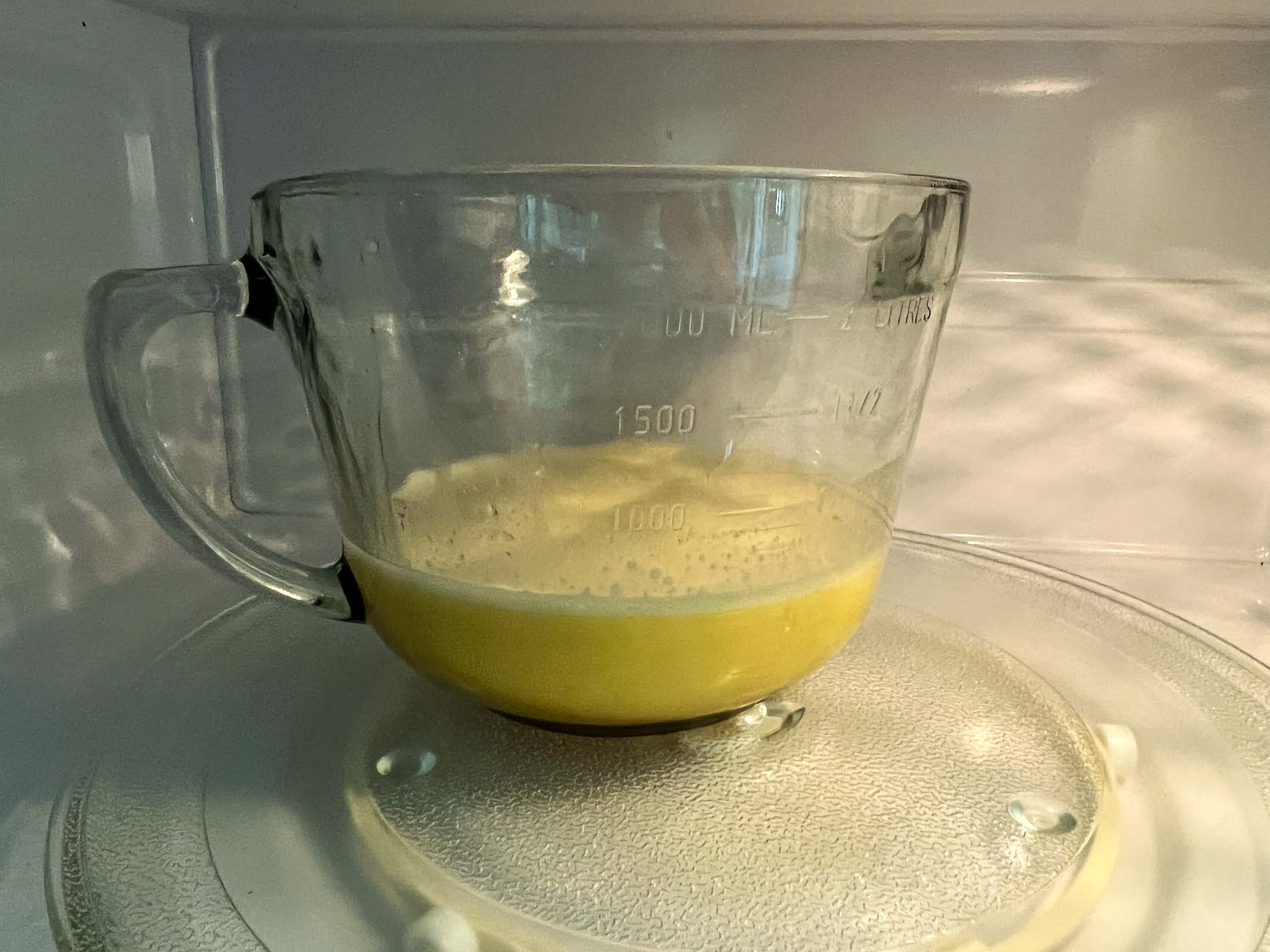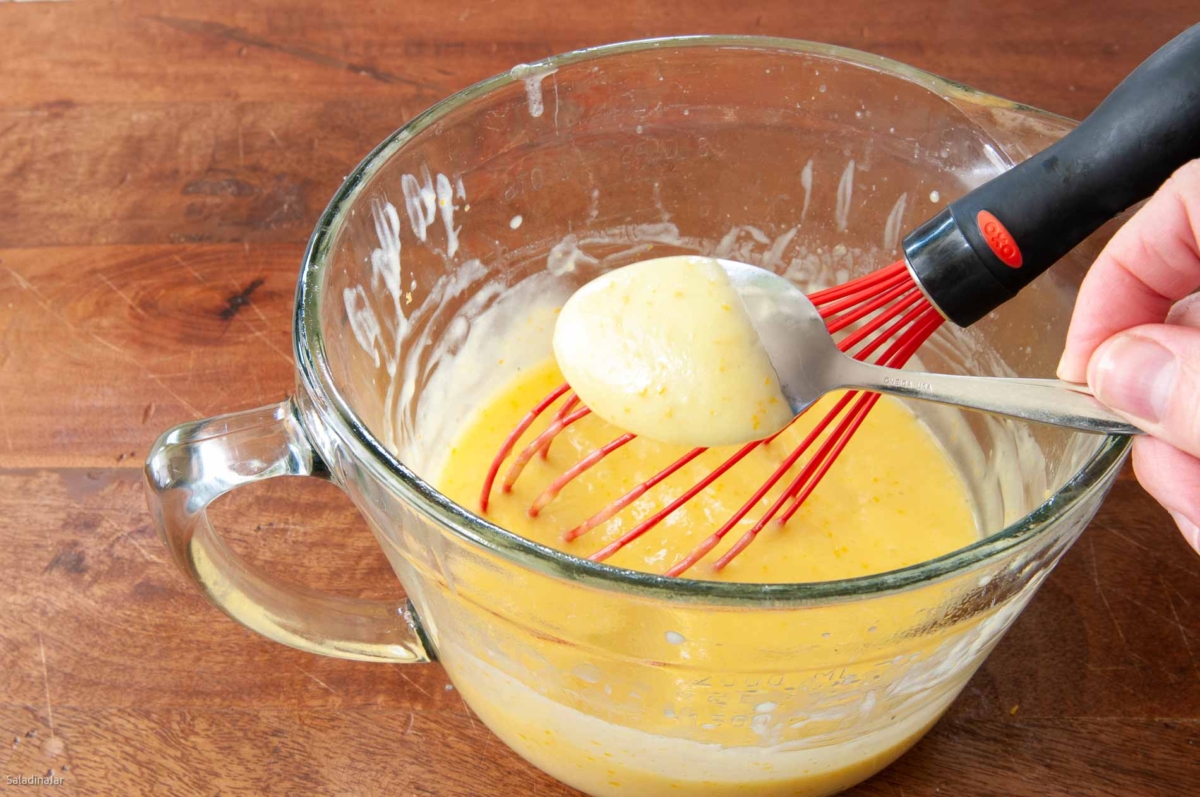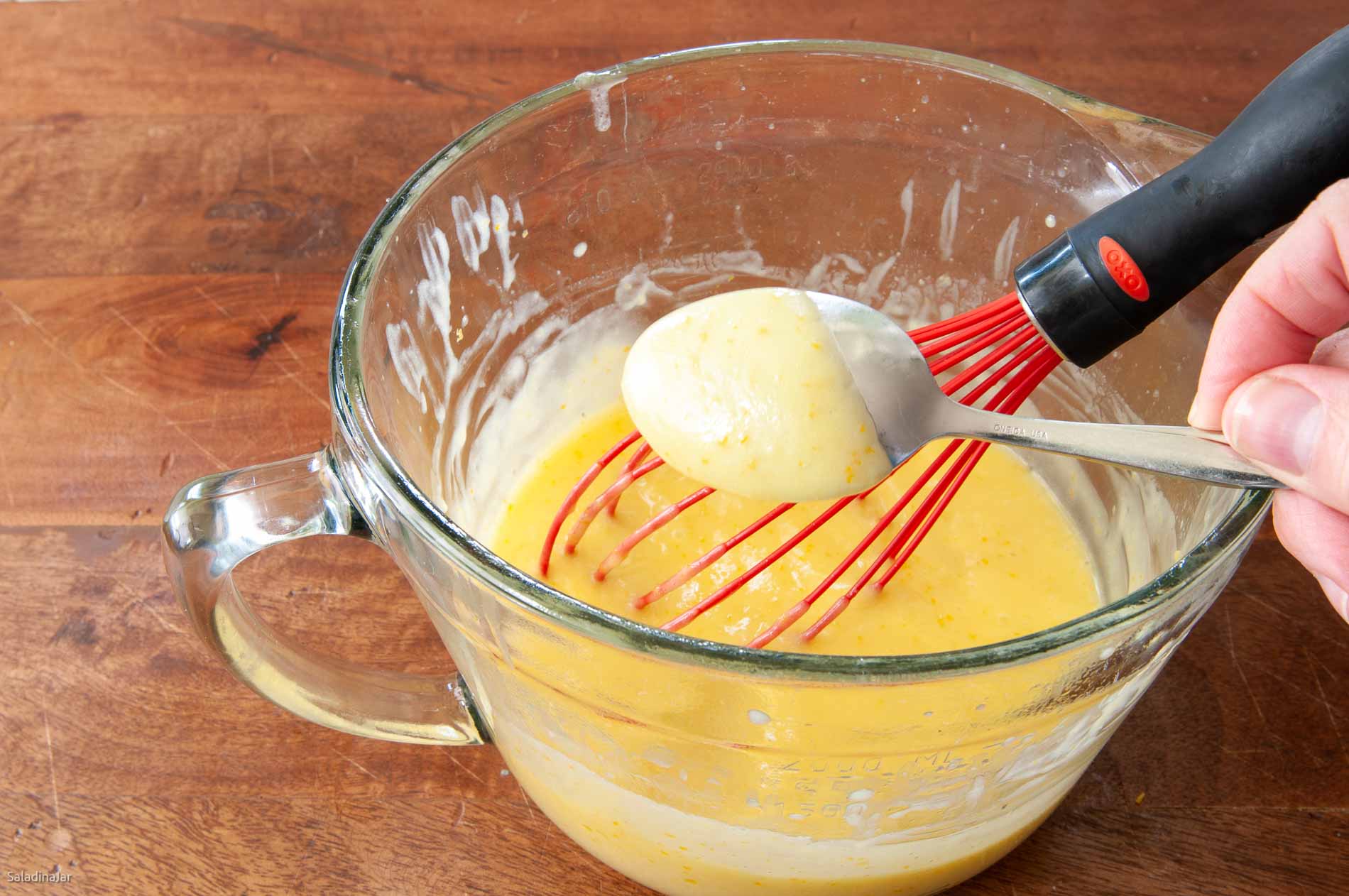 FAQ for Microwave Lemon Curd:
How can I make my curd thicker?
Add an egg yolk in addition to the three eggs called for in the recipe.
What if I don't have access to a blender or food processor?
No problem. Use a good whisk to blend the egg mixture and add the butter before cooking in the microwave. If you end up with lumps, push the lemon curd through a sieve.
How can I make the grated rind disappear if I want silky smooth curd?
Use a blender and blend the juice, rind, and sugar (before you add the eggs) until the rind disappears. Continue as instructed in the recipe.
---
It's hard not to eat this stuff with a spoon. My favorite way to eat lemon or orange curd is layered with cherry butter or preserves on sourdough toast. What do you do with lemon curd? I would love to know.
---
More Recipes for Lemon Lovers:
---
Did you enjoy this recipe? If so, you can help others and me by leaving a 5-star 🤩 rating in the comment section below. No comment is required.
p.s. If you have any questions or suggestions, you can email me privately: Paula at saladinajar.com.
Hope to see you again soon!
Paula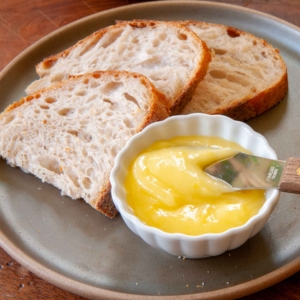 Fast Microwave Lemon Curd Recipe with Lime and Orange Versions
After blending the egg and juice mixture, use a microwave to make lemon, lime, or orange curd in 3-4 minutes.
Ingredients
½

cup

butter

-

unsalted

grated rind from 2 lemons

½

cup

fresh lemon juice

¾

cup

granulated sugar

Pinch

table or sea salt

-

optional

3

large eggs
Instructions
Melt butter in a small Pyrex measuring cup. Set aside.

If using a blender or food processor: Add grated rind, juice, sugar, salt, and eggs to a blender or food processor. Blend on the highest speed until you can barely see the grated rind. Pour the blended curd mixture into the 2-quart Pyrex batter bowl.

If you are using an immersion blender or a whisk: Combine these ingredients in a large Pyrex bowl or batter bowl (2-quart measuring pitcher). Blend thoroughly.

Microwave on HIGH for 3-4 minutes, whisking well after each minute. Toward the end, whisk every 15-30 seconds. Don't let the mixture boil. It should be thick, with a silky coating over the back of a spoon. It will thicken when chilled.

Store the warm curd in clean glass jars in the refrigerator for 2 weeks. Can be kept in the freezer for up to a year. Defrost completely before using.
Notes
Lime Version: Substitute lime juice for the lemon and grated lime for the grated lemon.
Orange Version: Grate rind from one orange and one lemon. Substitute orange juice for the lemon juice.
I like to add a touch of food coloring to the lime and orange. Otherwise, they are yellow and look almost identical to the lemon.
Nutrition
Serving:
1
tablespoon
Calories:
101
kcal
Carbohydrates:
10
g
Protein:
1
g
Fat:
7
g
Saturated Fat:
4
g
Polyunsaturated Fat:
1
g
Monounsaturated Fat:
2
g
Trans Fat:
1
g
Cholesterol:
46
mg
Sodium:
63
mg
Potassium:
21
mg
Fiber:
1
g
Sugar:
10
g
Vitamin A:
222
IU
Vitamin C:
3
mg
Calcium:
7
mg
Iron:
1
mg