Preview: These Bread Machine Hamburger Buns will make your next sandwich memorable. Seven-grain cereal gives these buns all kinds of wonderful flavor.
Want to know how to make a sandwich memorable? Make it with homemade buns.
For example, I used these buns to make barbecue sandwiches that we took to a Rangers baseball game last summer. Weeks later, my husband was still raving about those buns and requesting a repeat performance. That's how homemade buns can make a sandwich memorable.
Although designed for a bread machine, this recipe can be made in a stand mixer or by hand. See the directions in the recipe note.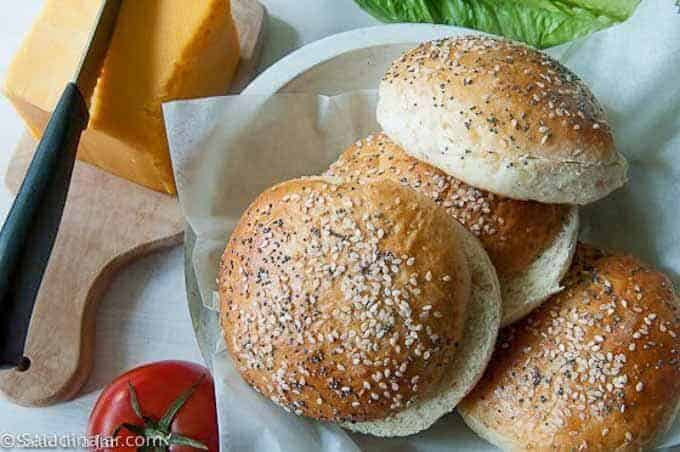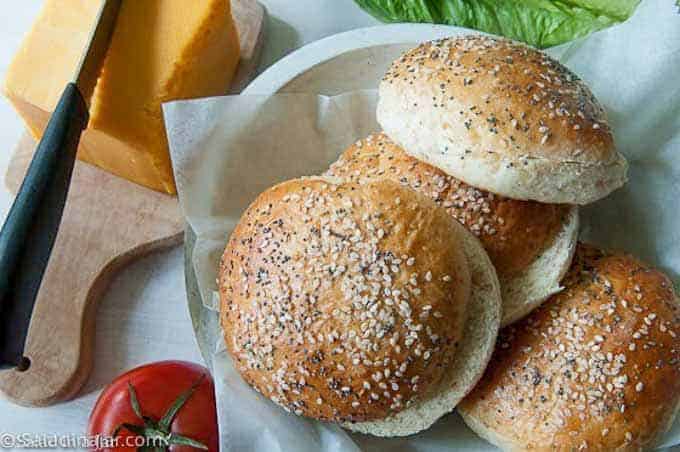 As usual, I mix the dough for this recipe in my bread machine. I DON'T BAKE IT IN THERE. I only use it to mix and knead the dough.
You might try it if you have a bread machine and/or delight in eating homemade bread that is perfectly mixed and kneaded with little effort and time on your part.
If you are a new bread-machine user or somebody who thought they didn't like bread machines, please check out my previous posts about using a bread machine.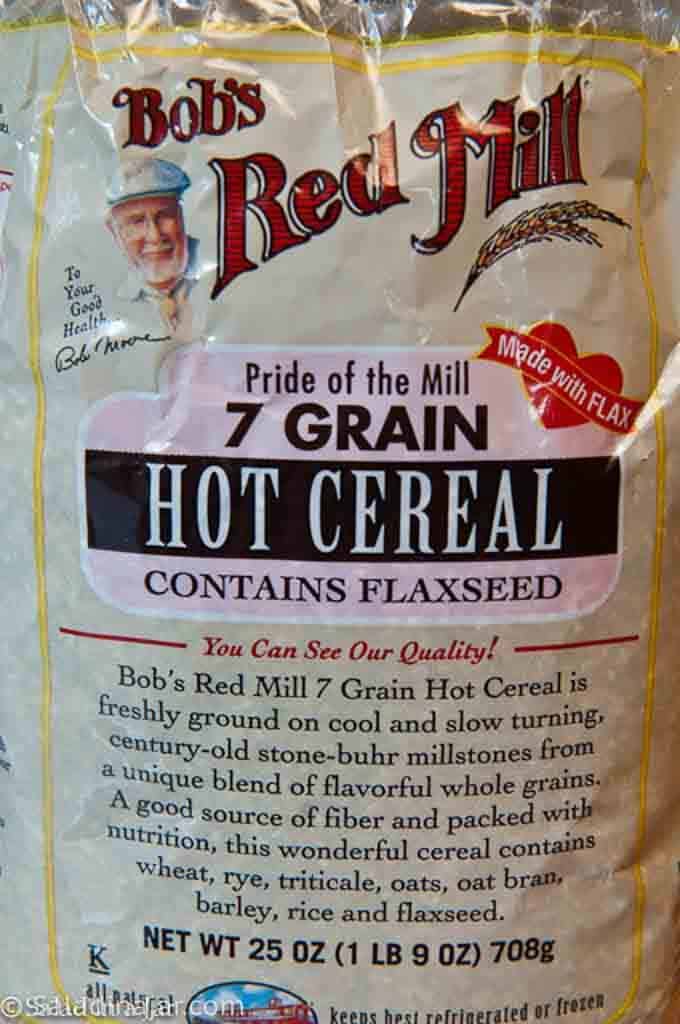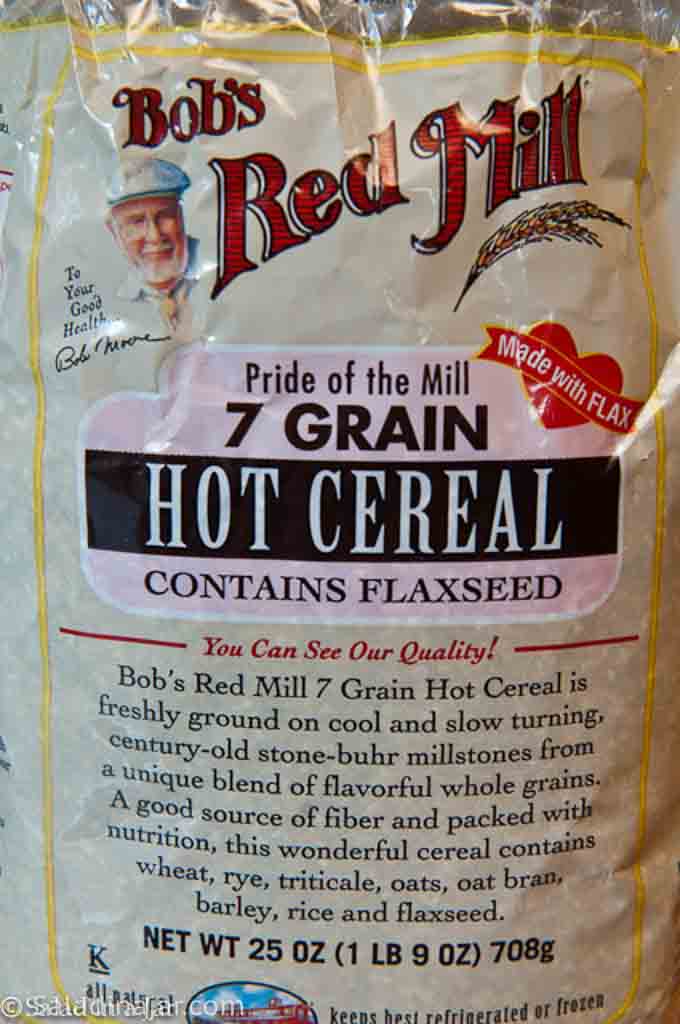 What is a "7-grain cereal mix"?
Don't let the 7-grain mix scare you away. Substitute the same amount of bread flour, whole wheat flour, or wheat bran if you prefer. I buy Bob's Red Mill 7 Grain Hot Cereal, containing wheat, rye, triticale, oats, oat bran, barley, rice, and flaxseed.
It's not always easy to find. Try Target, Whole Foods, or any grocery store with an organic food section (See the link below to order online.) This recipe is a variation on my Potato-Cheese Rolls which I love because the rolls naturally stay fresh longer because of the potatoes.
---
Ingredients and substitutions:
EGG: The recipe was written for a large egg. If you only have medium eggs, add extra liquid. Warm egg before adding to the bread machine pan. If you want to leave the egg out completely, try substituting the equivalent amount of milk or cream.

SUGAR: Granulated sugar is best. Brown sugar or honey would also be suitable.

SALT: Use table or sea salt. If using Kosher salt, add at least a quarter of a teaspoon more.

BUTTER: Substitute 1:1 margarine, shortening, or vegetable oil. Butter should be close to room temperature when adding to the pan.

MASHED POTATOES: I like to use leftover mashed potatoes as opposed to difficult-to-find potato flour or bland-tasting instant potatoes. The salt, pepper, butter, and milk added when making everyday mashed potatoes seems to make these rolls even better.

Because I tend toward spur-of-the-moment baking, I freeze any leftover mashed potatoes passing through my kitchen into half-cup portions as seen in the picture above. They only need to defrost in the microwave before they go into my bread machine.

If you don't have leftovers, cook a peeled potato in the microwave with a little bit of water, mash it with a fork and add a little bit of milk. Or make mashed potatoes with instant potatoes.

FLOUR: Bread flour is important in this recipe because of the non-gluten 7-grains cereal and the potatoes. All-purpose flour doesn't have enough oomph to lift these ingredients into a nicely textured sandwich bun.

7-GRAIN CEREAL: Be sure to buy 7-grain cereal that you must cook before eating. We're not talking about dry cereal that comes in a box designed to be poured straight into a bowl with a little milk. If you frequent a store with bulk bins, they often sell it by the pound.

YEAST: I use nothing but instant, rapid-rise, or bread machine yeast. Active dry yeast can be substituted. See the notes at the end of the recipe for the how-to.

SEED TOPPING: I like poppy seeds and sesame seeds. "Everything but the Bagel" seasoning would be perfect, too.
---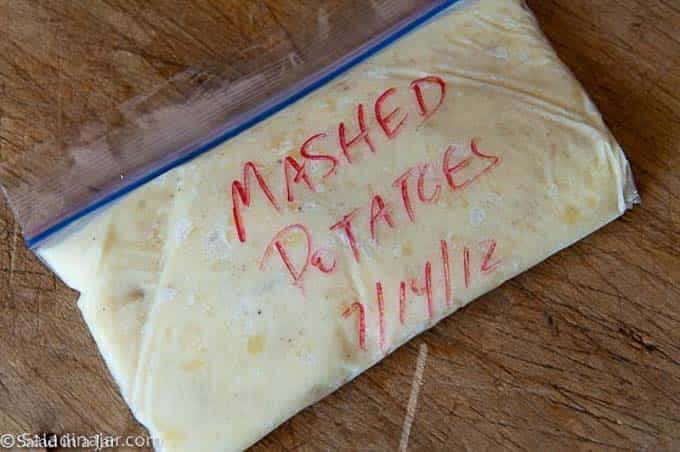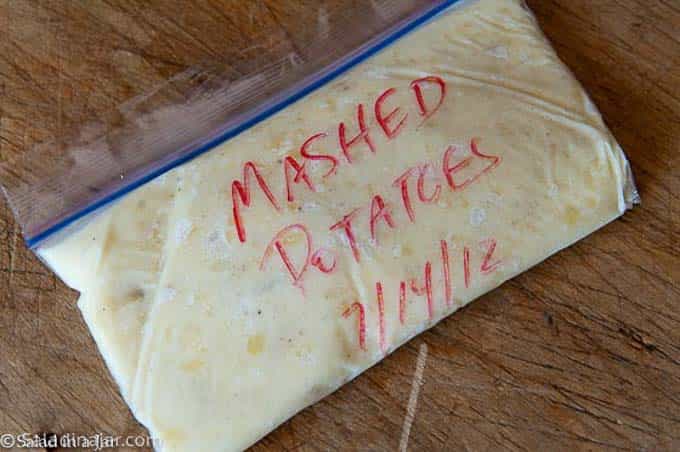 ---
P.S. If you need a quick lesson in making perfect dough balls, watch the video below.
What would you like to read next?
---
---