Preview: Pillsbury Cornbread Twists are no longer available at the store. Now you can make them at home from scratch starting with Jiffy Mix.
Do you miss the Pillsbury Cornbread Twists that we used to buy in the refrigerated section at the grocery store? I do. So I created this recipe to clone those yeasty Cornbread Twists starting with a Jiffy mix.
After mixing the dough in a bread machine, twist it around a hot dog for a simple corn dog. Or use the same dough to make twisty cornmeal breadsticks to eat with your next bowl of chili.
Kids and adults alike love these "dip dogs" as one of my Facebook readers called them. Although she was referring to the traditional fried corn dogs, I love the name.
Mini Baked Corn Dogs are neater to eat and dip than a hot dog and a bun with condiments dripping out of them. Consider taking these on a picnic or to a party as finger food.
Use your bread machine to make this with the DOUGH cycle. Don't worry if you don't have a bread machine. You can make these by hand or with your stand mixer. See directions in the recipe notes.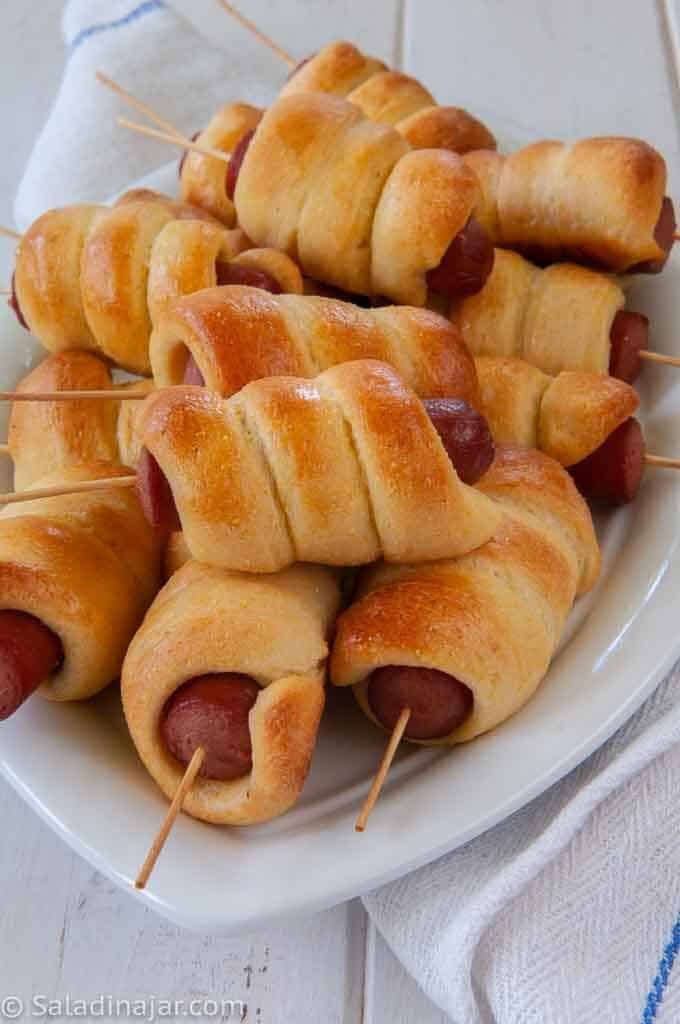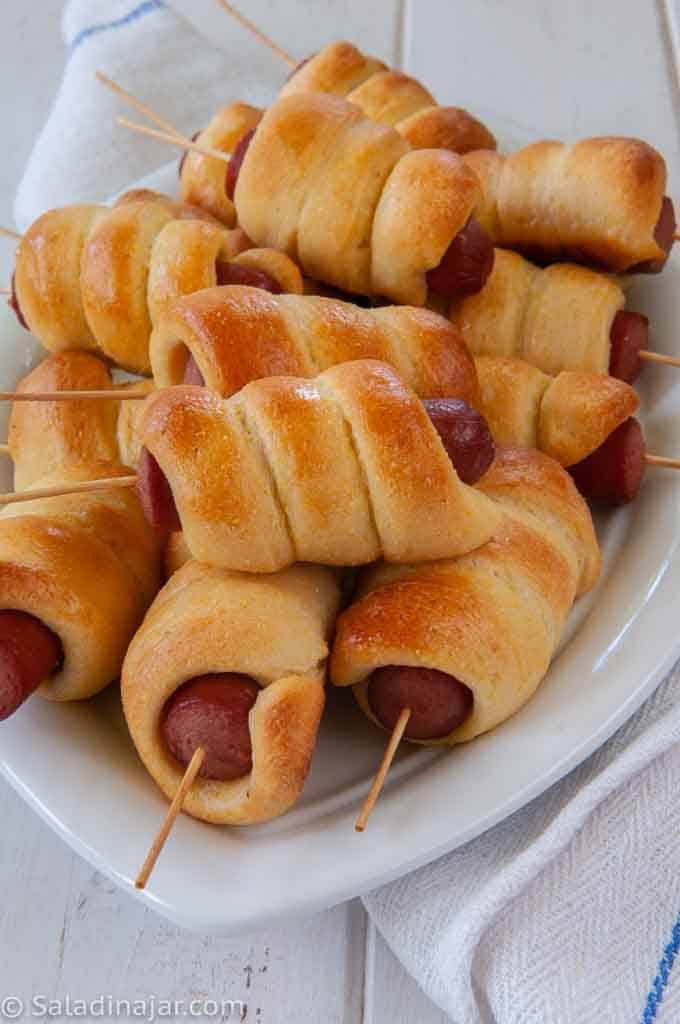 Are these healthy?
These dogs don't have exactly the same flavor as the famous fried corn dogs at the Texas State Fair.
Nonetheless, they are a tasty substitute for those of us who would rather not eat the fried version more than once a year. One mini corn dog comes in around 85 calories, depending on your choice of hot dogs. (I prefer the Nathan brand in the bun-size.) Two of them make a light lunch alongside my vacuum-packed lettuce salad.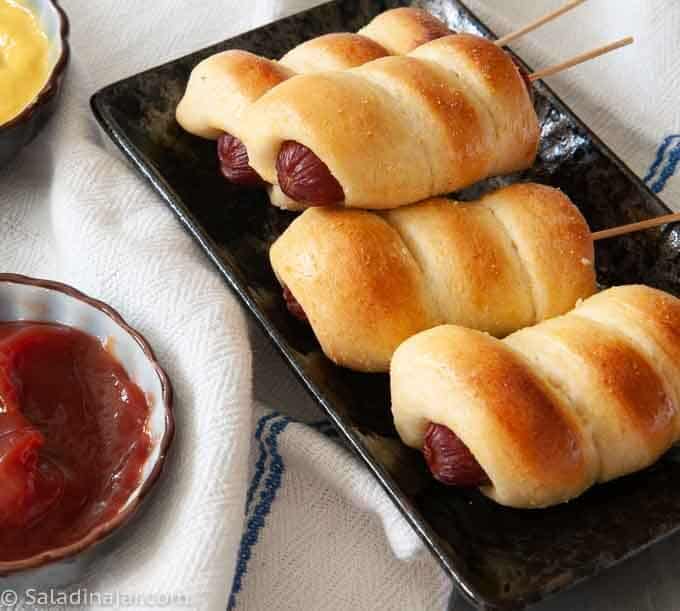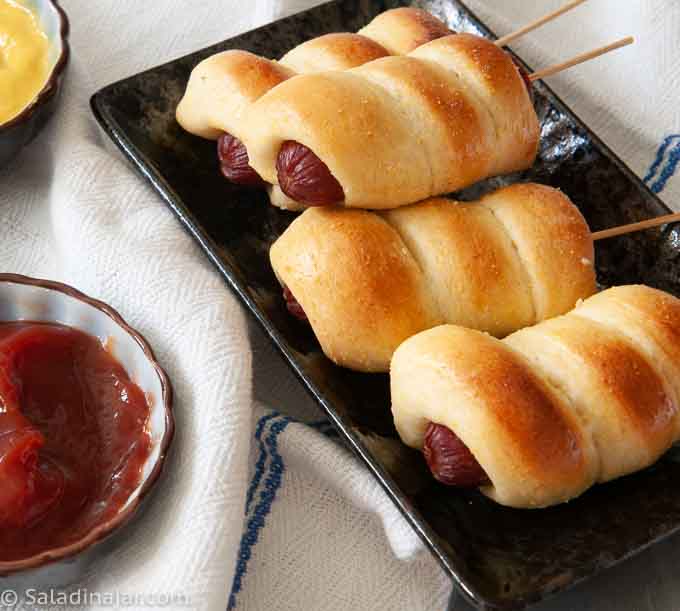 Cloning Pillsbury's Cornbread Twists:
In the past, I wrapped hot dogs with the now-defunct Pillsbury canned Cornbread Twists. But now, I can make the dough myself.
You need more than a regular cornbread recipe to imitate cornbread twists. There is something magic in the Jiffy mix that I recognize from the original Corn Twists. Adding yeast and flour ensures the texture will be soft and chewy with a crispy crust.
As always with my bread machine recipes, I rarely bake in my machine. I only use it to mix and knead the dough. When the dough cycle has completed, and the dough is double the original size, pull it out of your machine. Follow the pictures below to shape the dough.
RELATED POST: The Most Important Thing You Should Do When Using a Bread Machine
Can I make these ahead of time?
Yes. Go ahead and bake the dough-covered hot dogs. After they cool, wrap and refrigerate. When you are ready to serve the dogs, wrap them in aluminum foil. Heat in a preheated 375-degree oven for 9-15 minutes until warmed through.
I have frequently microwaved one or two mini corndogs, but I don't recommend it for a whole batch. It's challenging to keep from overcooking the cornbread portion while trying to heat the hot dog itself.
Can I freeze them?
Yes. Baked corn dogs freeze well (for about a month) and don't take long to thaw when frozen individually. Reheat by wrapping thawed corn dogs in foil and baking in a 350-degree oven for 10-15 minutes.
---
How to roll out the dough: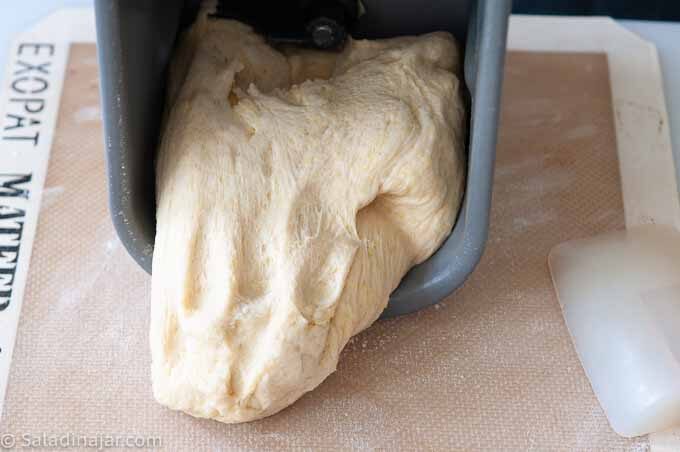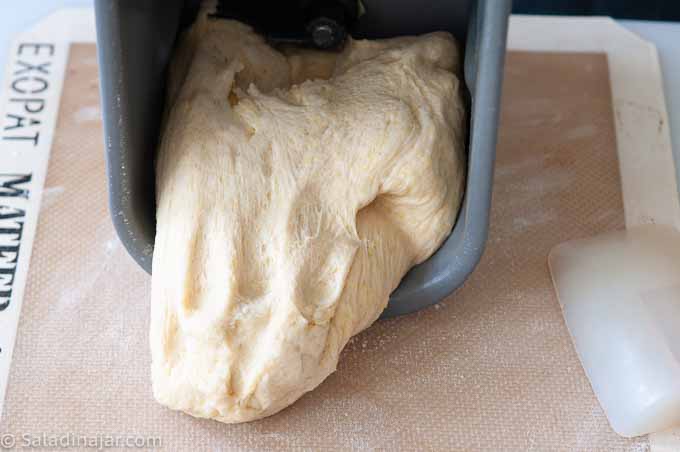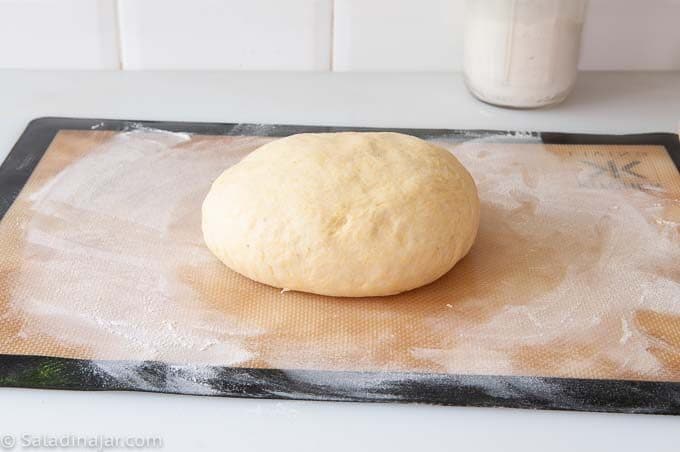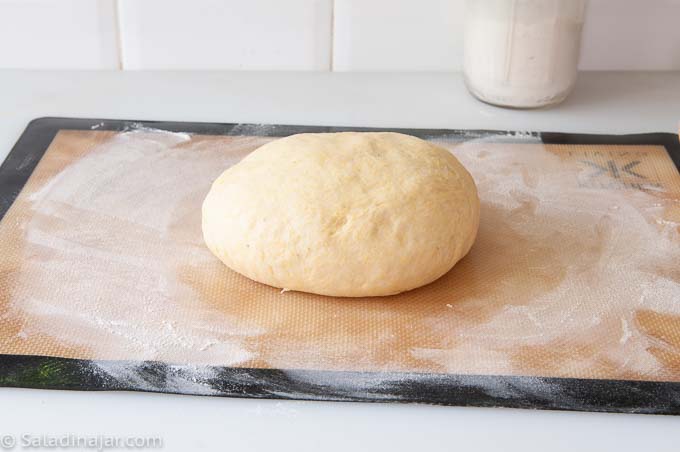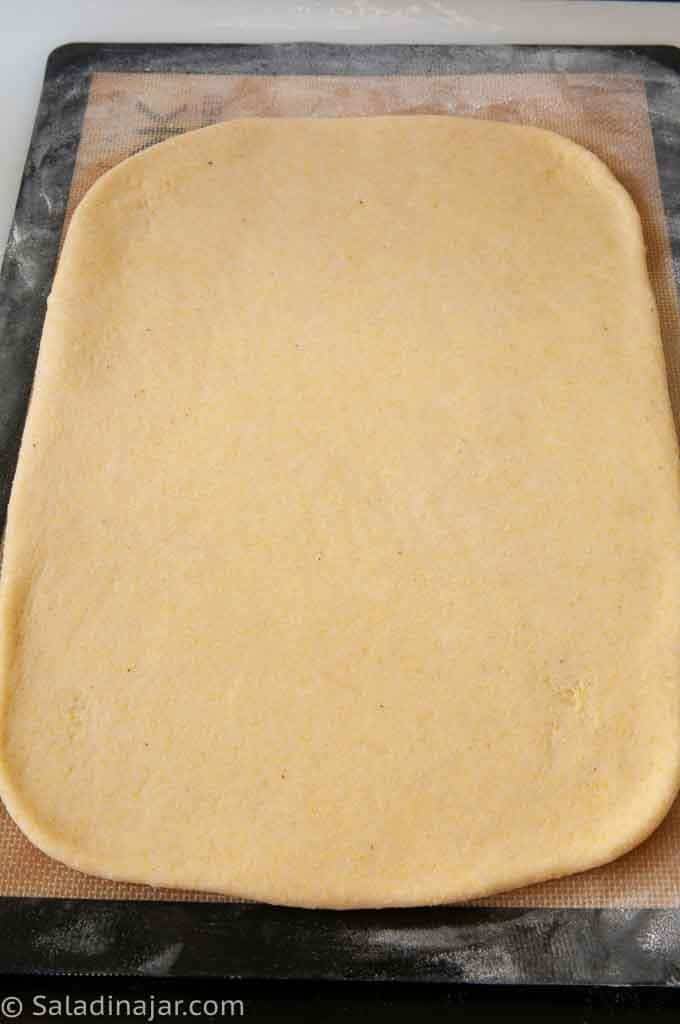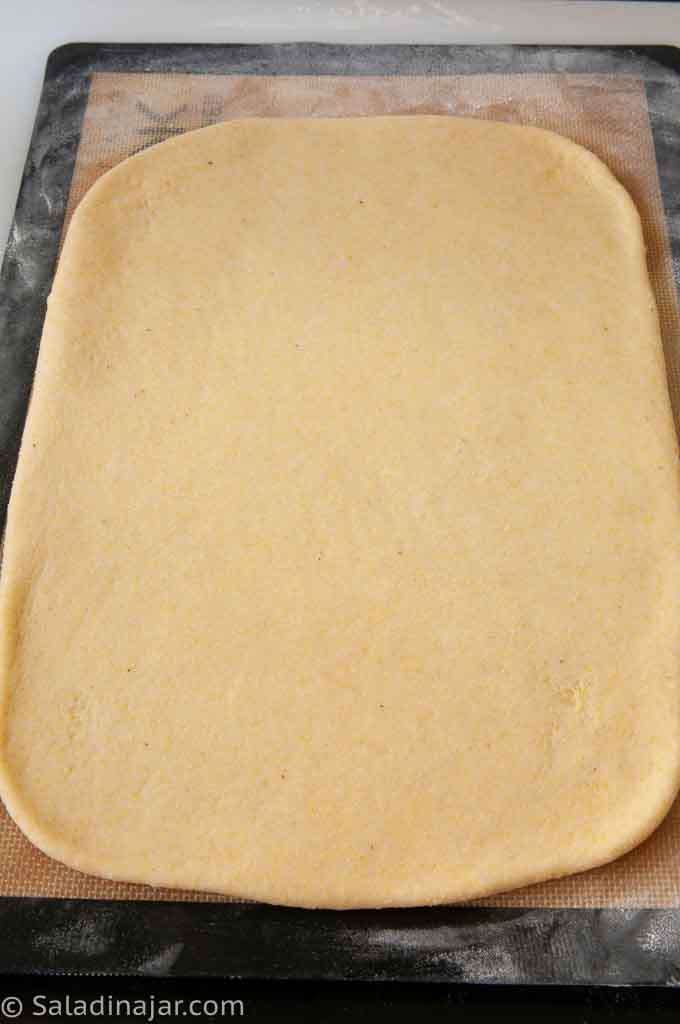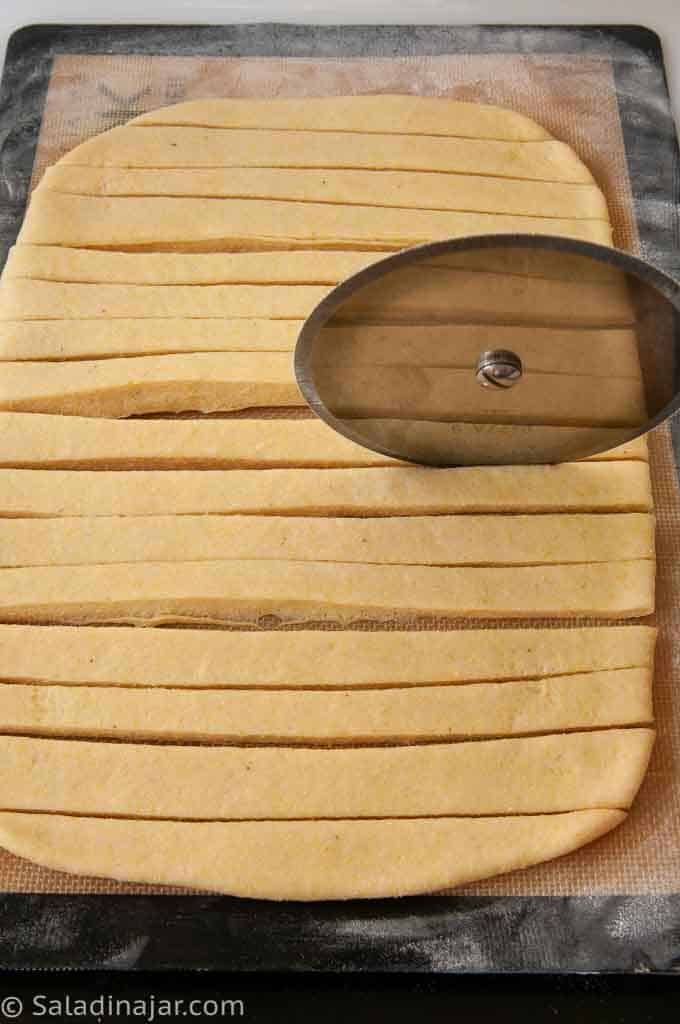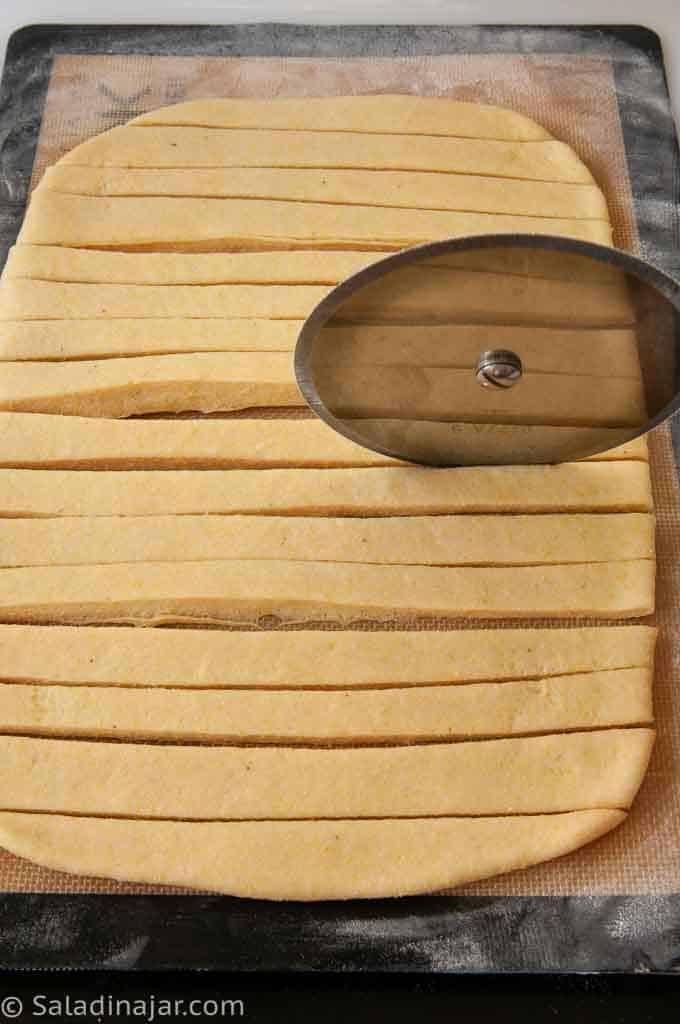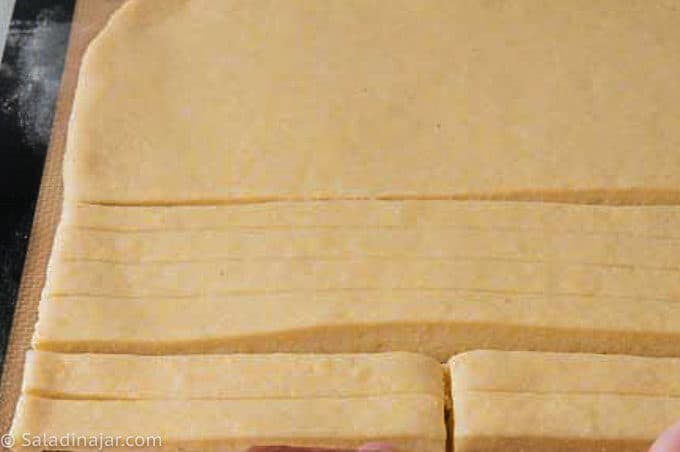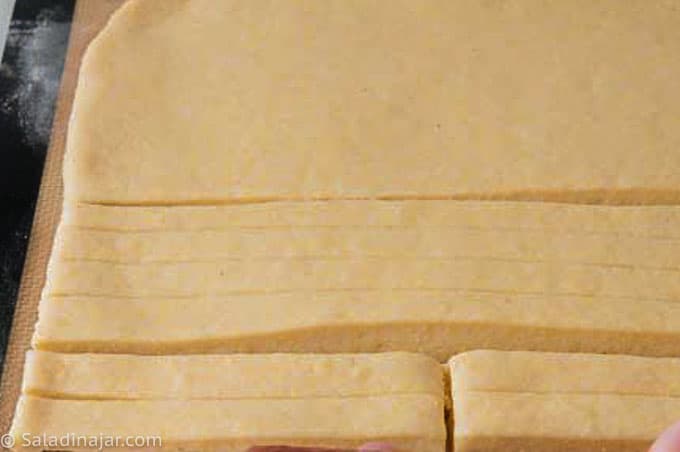 ---
How to wrap the hot dogs: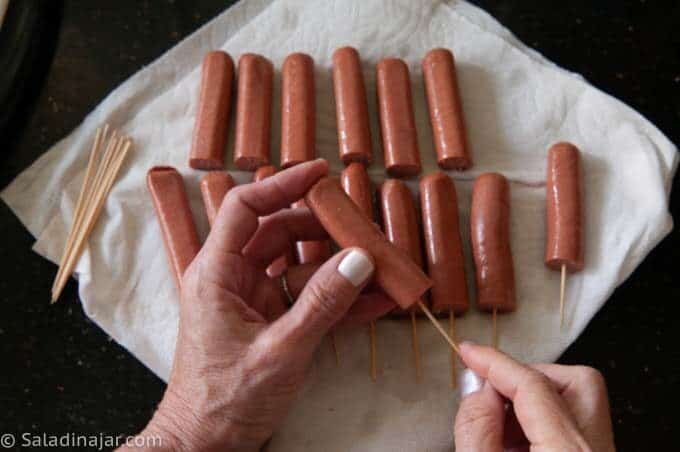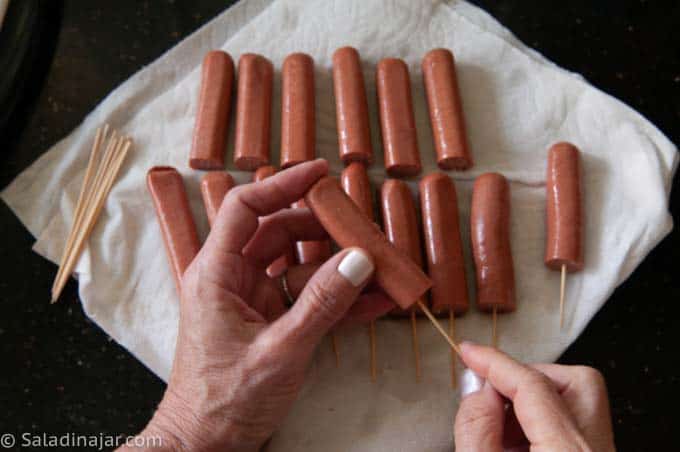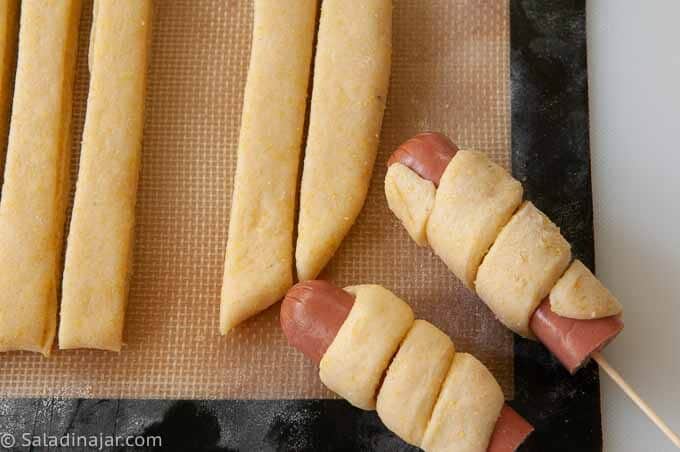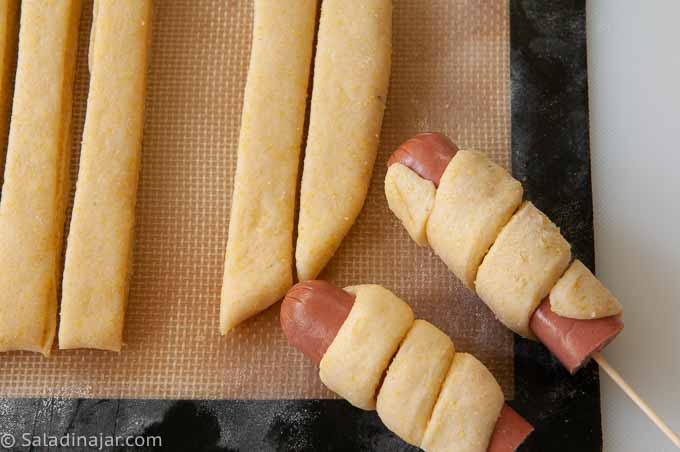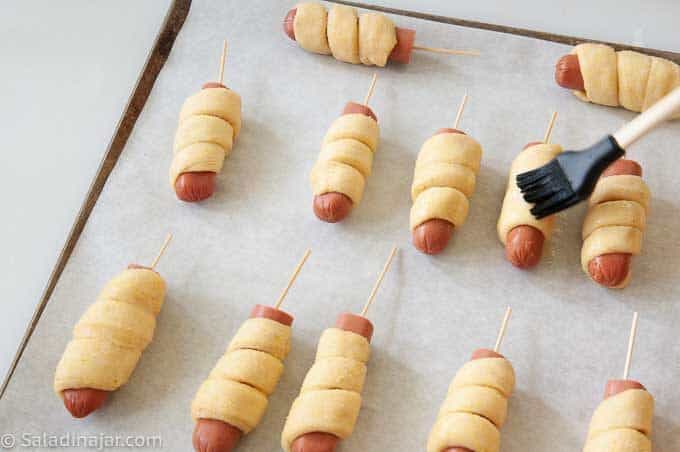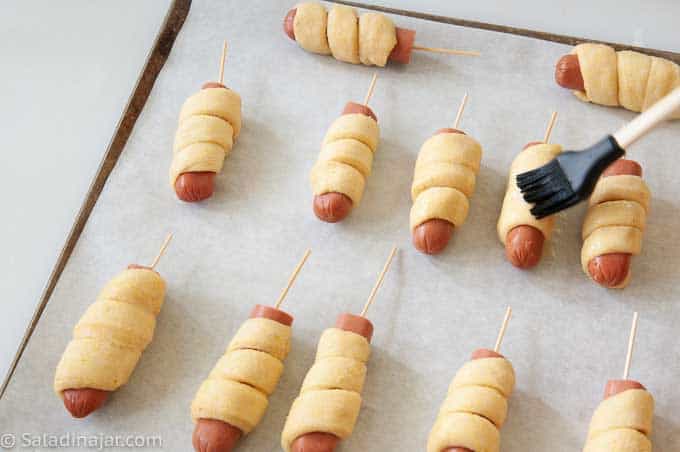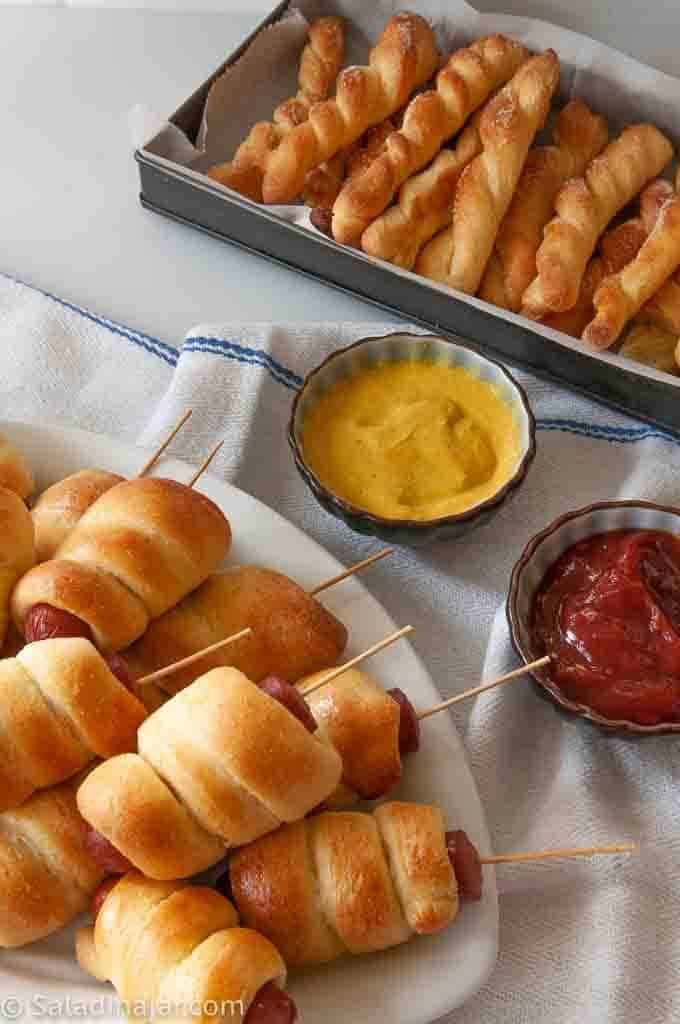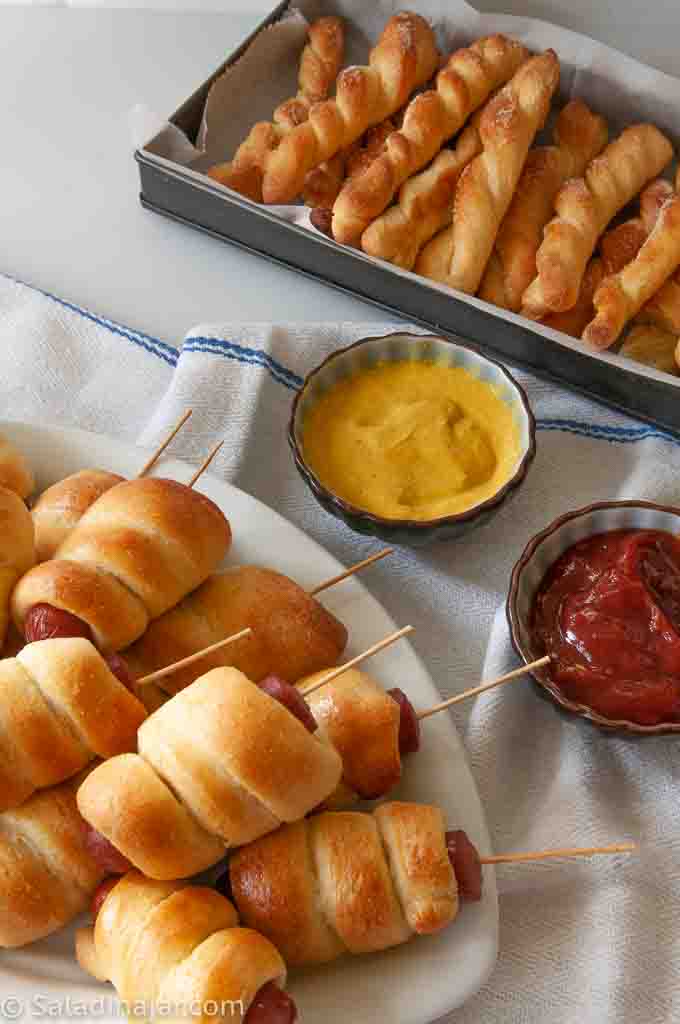 Variation: Cornbread Twists
Use the same recipe. Instead of cutting the 16 strips in half the short way, I cut them into 32 pieces the long way. They will be very skinny.
How to shape twists: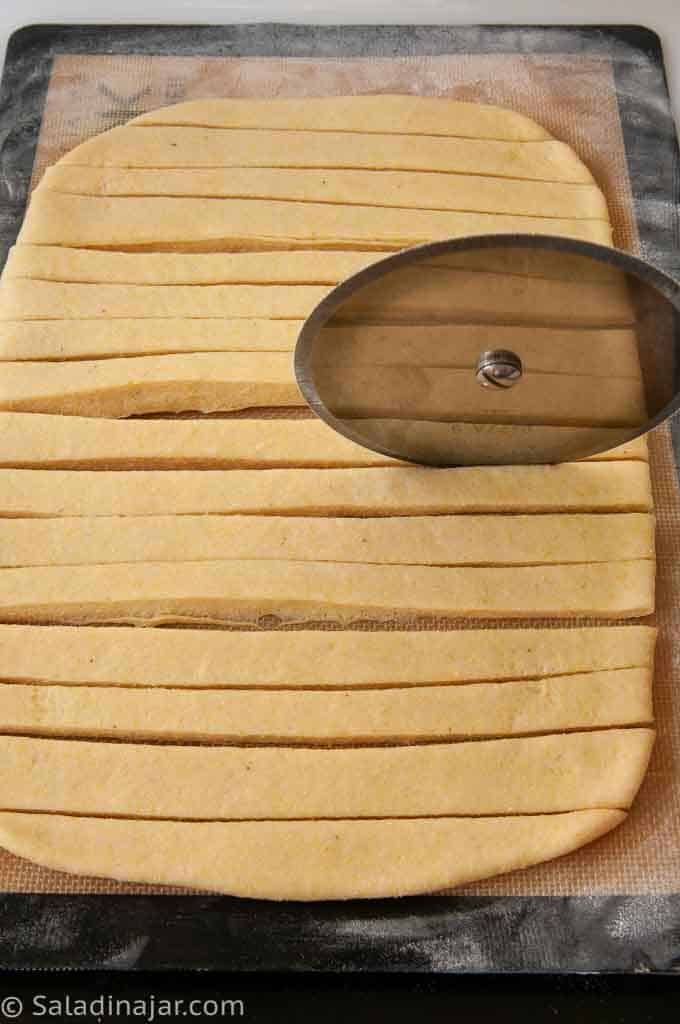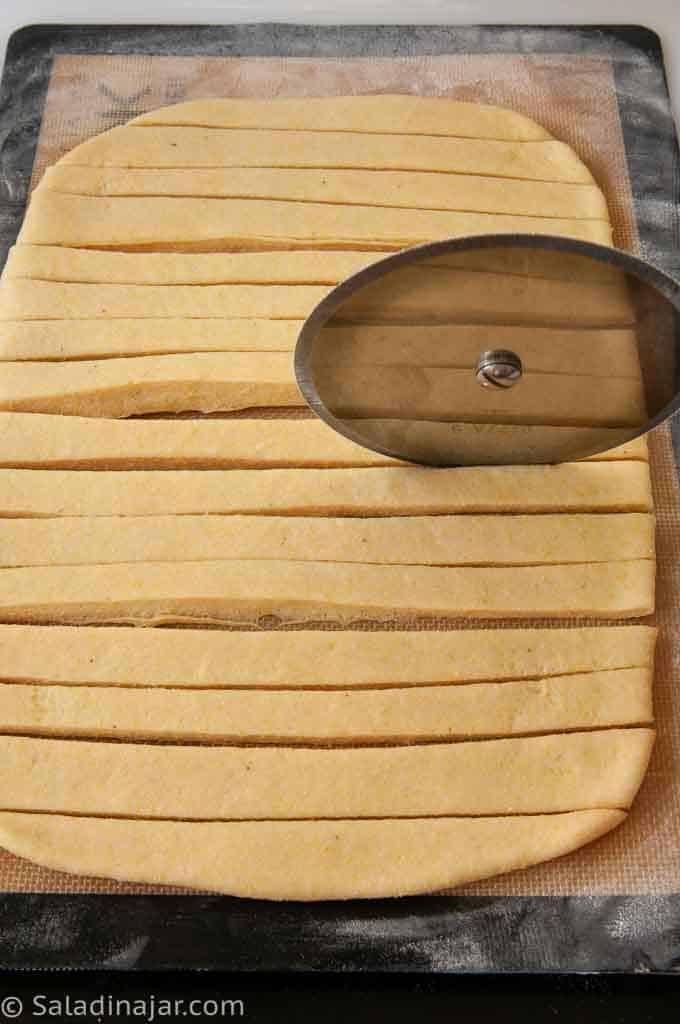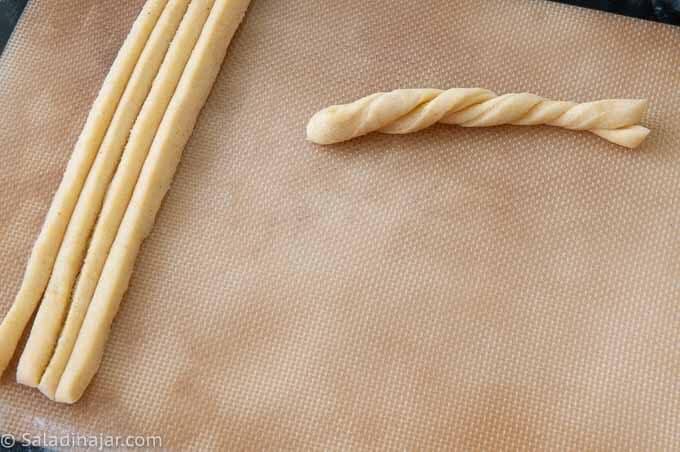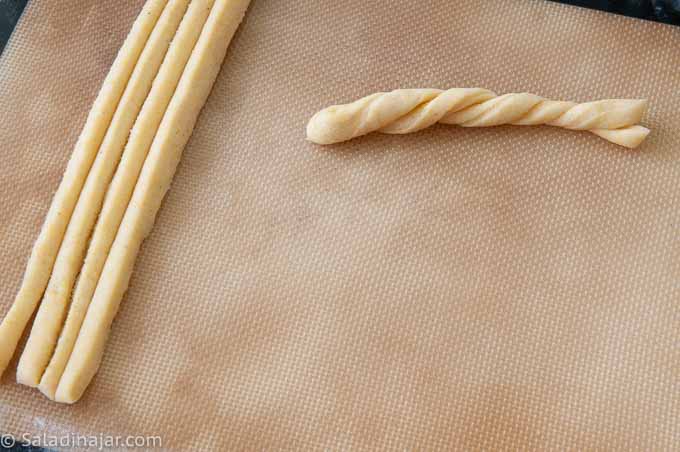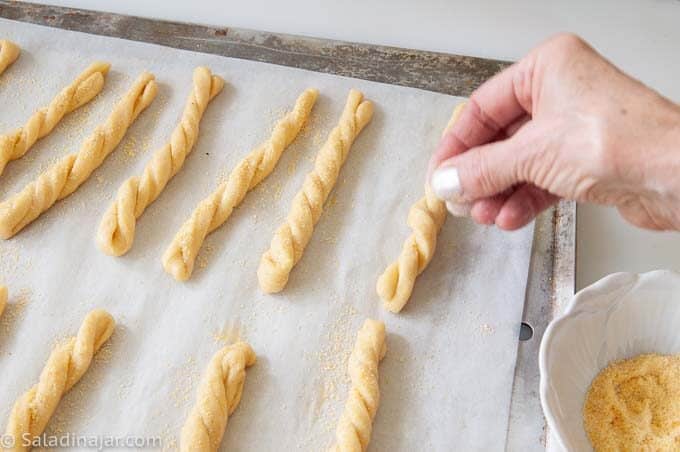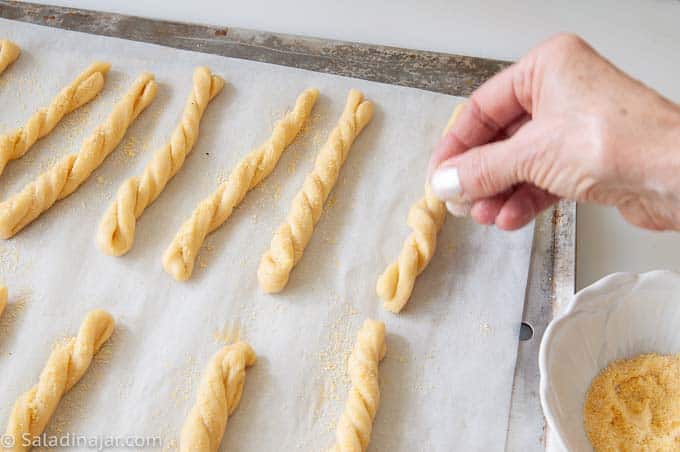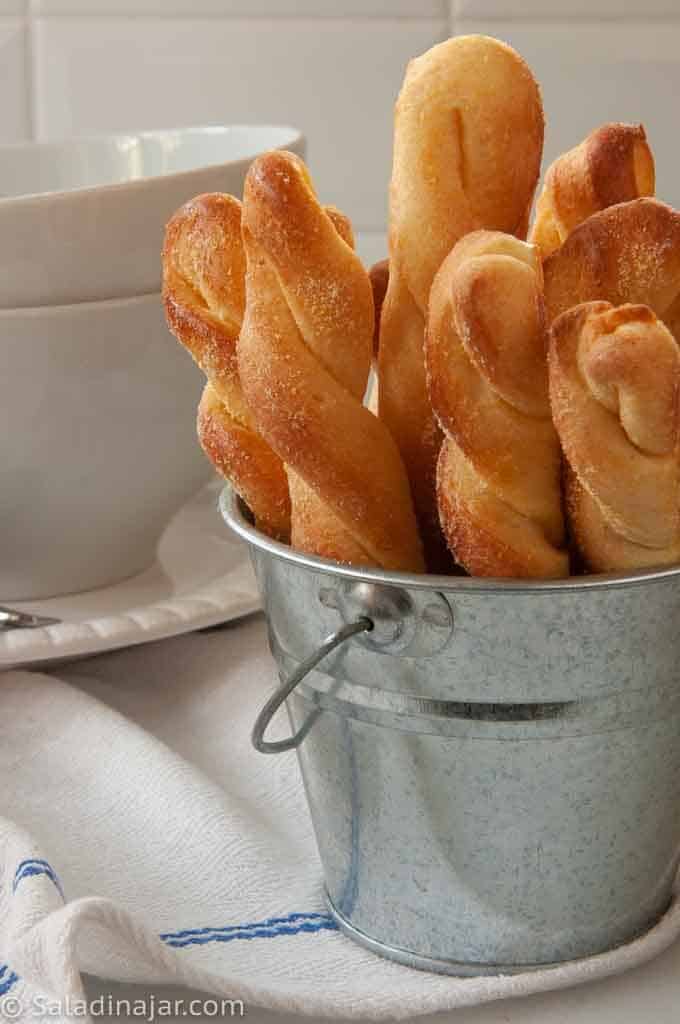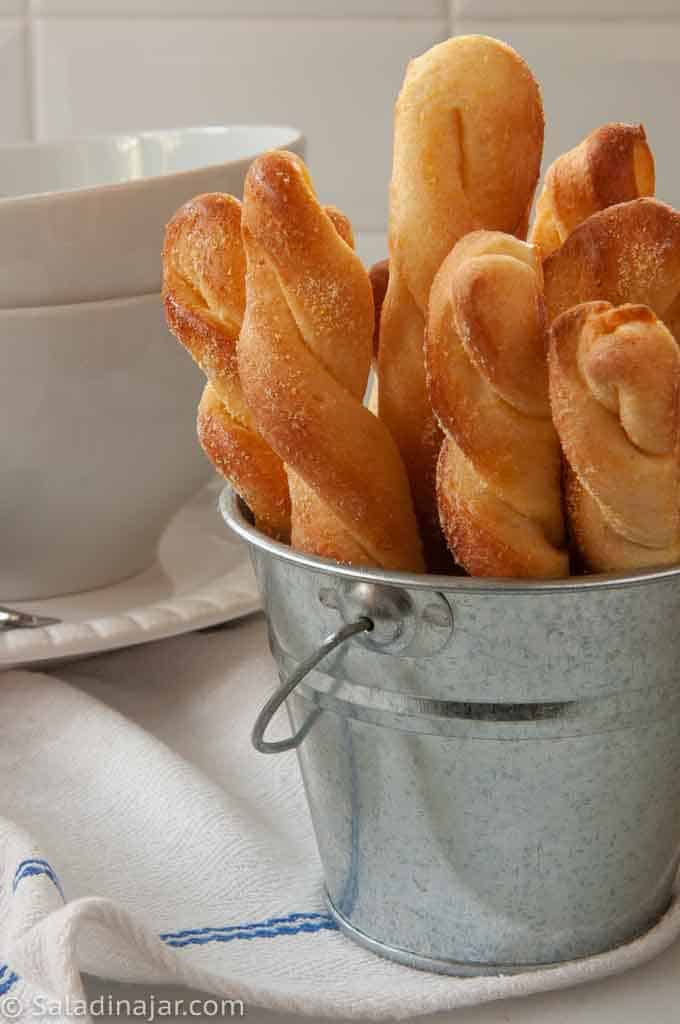 ---
More recipes with cornmeal:
---
Pin the picture below to save for later.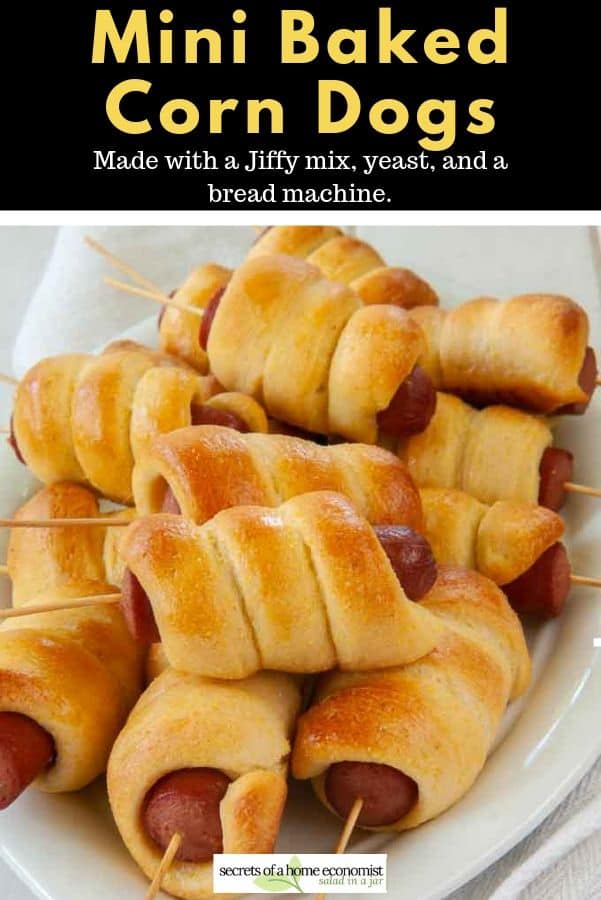 If you enjoyed this recipe, please give it 5 stars. Thank you. No comment required.
If you have a question or tip to share, please leave it in the regular comments after the recipe so I can answer back. Or email me: paula at saladinajar.com.

Thank you for visiting!
Paula
---
Revised and updated 8/26/2019