Preview: Oat Rolls kissed with honey are mixed up with a bread machine, shaped by hand, and baked in the oven for the best of all worlds.
Wait until you smell these homemade Oat Rolls with honey baking in your kitchen! The heady fragrance of yeast will make your mouth water. Bite into them and you'll find a fluffy roll with chewy bits of oatmeal and the sweetness of honey.
The directions given are for a bread machine because it produces the best bread in my opinion. But you can make it with a stand mixer or by hand if you prefer. See the recipe notes for details.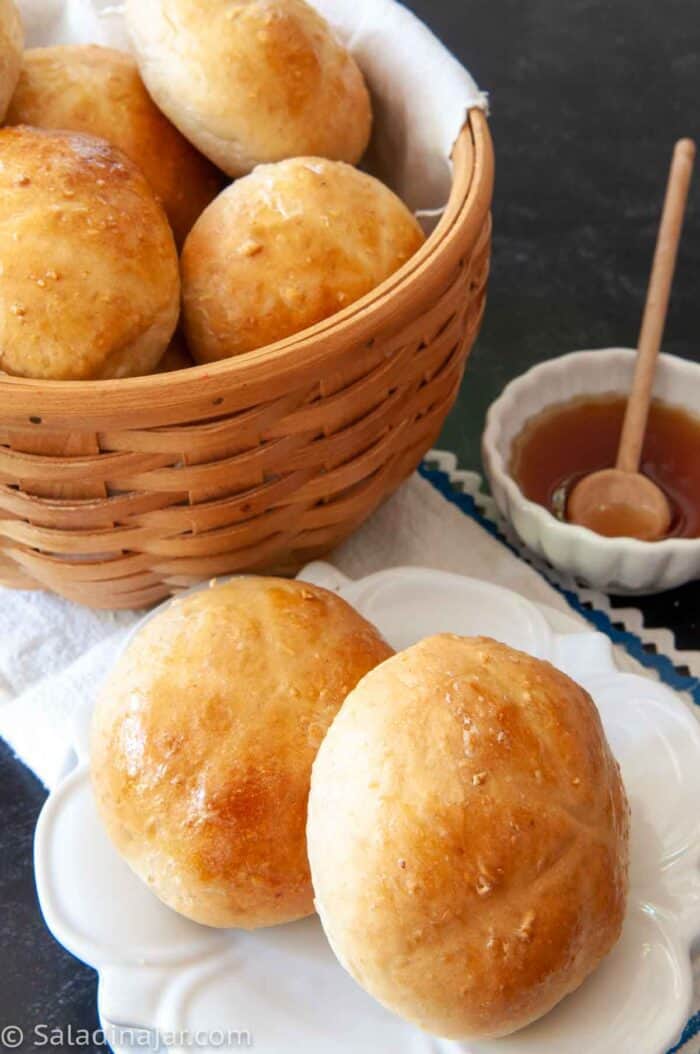 Why you should try these Oat Rolls:
This dough is what some would call an "enriched" dough with eggs, sugar, and plenty of butter.
You can see that the texture is rather close and uniform but soft. These rolls make good buns for something like chicken salad, sloppy joes. or my favorite, a BLT. Make them smaller for slider buns.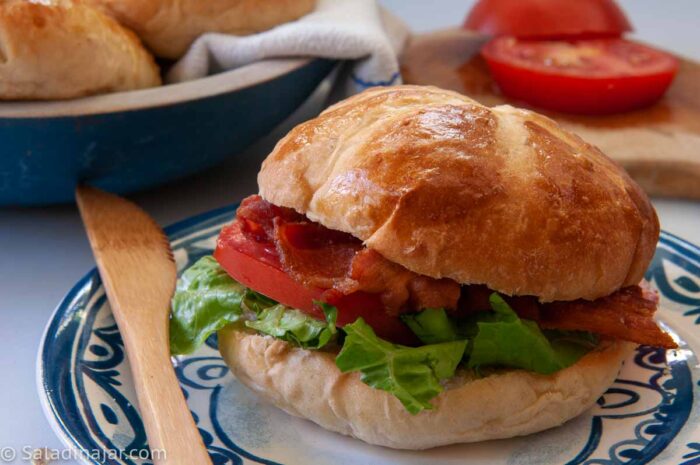 The crust is rustic because of the oatmeal bits, but the shiny egg glaze adds sophistication. I like the markings on top. If you want deeper indentations, use the handle of a small wooden spoon to press down the dough in a decorative design.
Ingredients and substitutions:
FLOUR: Substitute unbleached all-purpose flour if you don't have bread flour. If you do that, I highly recommend adding vital wheat gluten.

VITAL WHEAT GLUTEN: These rolls can be slow-risers. Adding 1 tablespoon of vital wheat gluten will speed up the rising process and also make them a bit softer and lighter in texture. You can leave this out but allow extra time for the rolls to rise.

OATMEAL: Old-fashioned rolled oats are better in this recipe. They add some chew. You could substitute the quick-cooking variety if you prefer. One way to intensify the sweet and nutty flavor of oatmeal is to toast it first. Do this before adding it to the bread machine pan.

YEAST: Instant yeast or bread-machine yeast works best in a bread machine. You can substitute active-dry yeast, see the recipe notes for details.

HONEY: The recipe specifies 1/4 cup, but you could cut the amount in half if you don't want as much sweetness in your dinner rolls.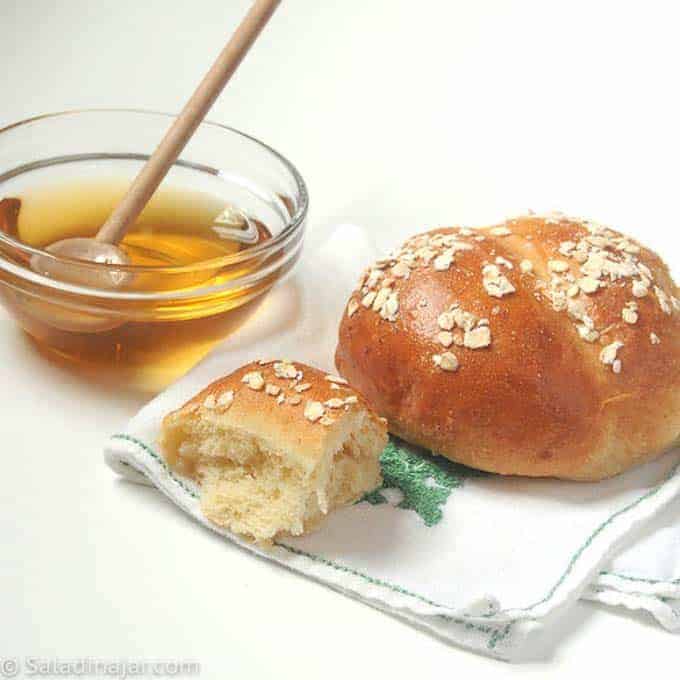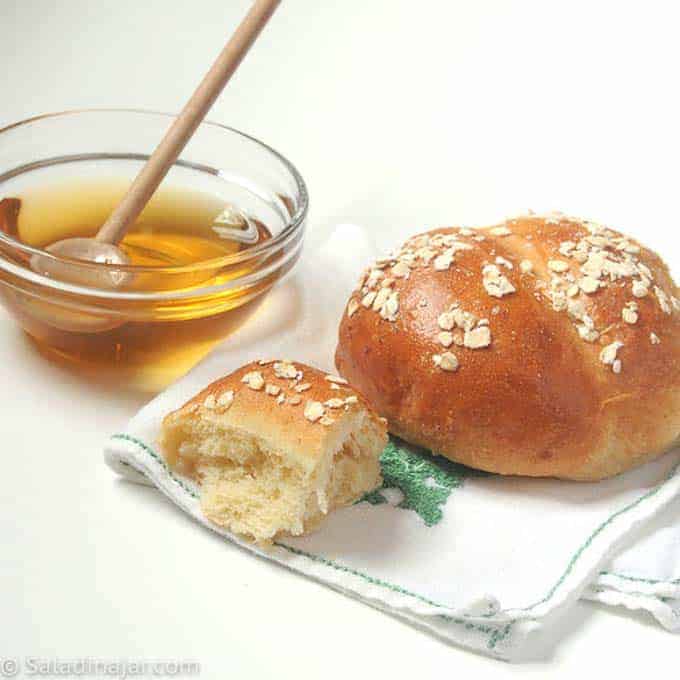 ---
Frequently asked questions about Oat Rolls:
How long will these rolls stay fresh?
Because they have no preservatives, these rolls will only stay fresh 2-3 days. However, oatmeal has an antioxidant that helps.
"Breads containing oats stay fresher longer due to the natural antioxidant found in the oat's endosperm."—The Bread Machine Magic Book of Helpful Hints
What is the best way to store oatmeal rolls?
A bread box is good. A plastic bag is better than a paper bag.
How can I intensify the oatmeal flavor?
Toast your oatmeal before adding it to the other ingredients in the bread machine pan.
Why don't you use quick oatmeal in this recipe?
Quick oatmeal will dissolve faster than old-fashioned oats. I avoid it because I don't want any gooey clumps of oatmeal in my rolls.
Why is the time to make any bread only an estimate?
The ambient temperature of the room where the bread is rising makes a huge difference. If your kitchen is quite cool, it can take a lot longer for your dough to proof.
Substitutions like the type of flour you use can also affect the time needed.
Give yourself plenty of time to make bread–any bread really. Unless you've used a recipe many times, don't put yourself in a tight box until you've got some experience under your belt.
---
***Kitchen Tips
1.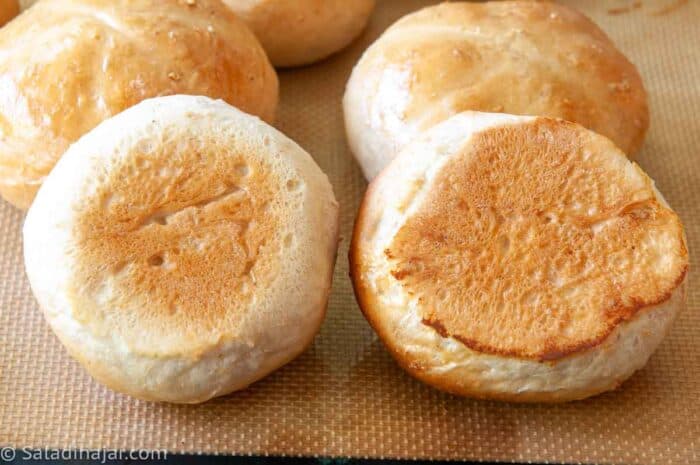 This is really not a big deal. Since I had a picture, I wanted you to see what happens when you get slap-happy with the glaze.
The roll on the right had some excess glaze that dripped and gathered around the bottom. Not all that appealing. However, it didn't keep me from eating that roll.
2.
Apply the glaze after making the design on top of the rolls if you want it be more prominent.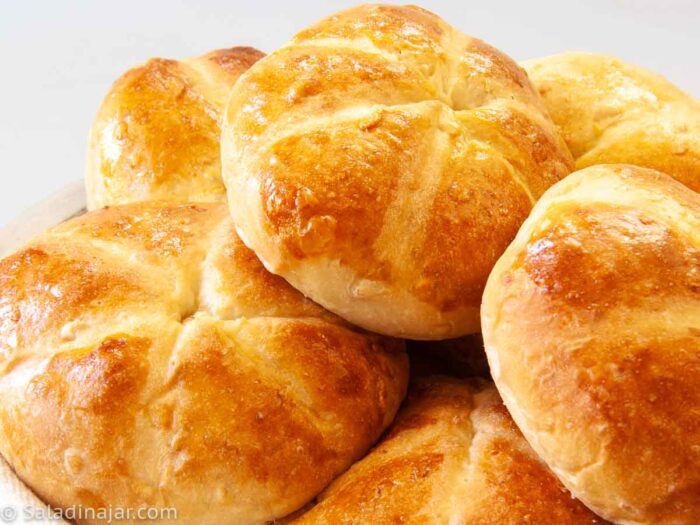 ---
How to shape Oatmeal Buns: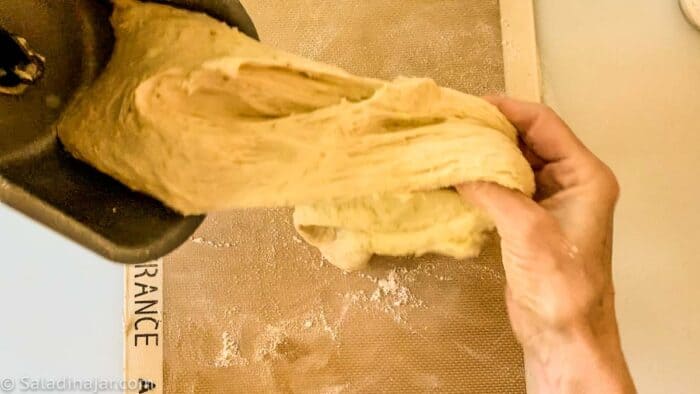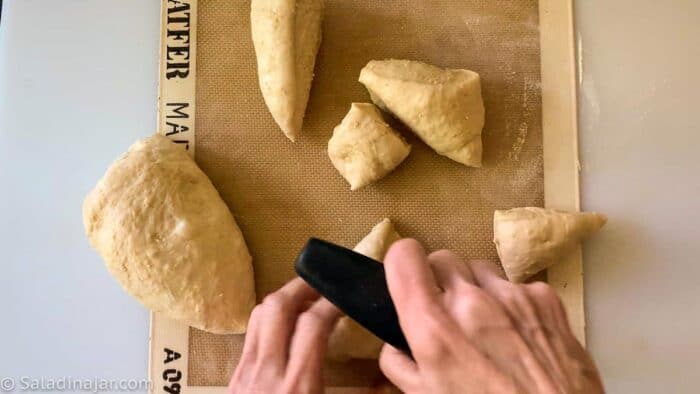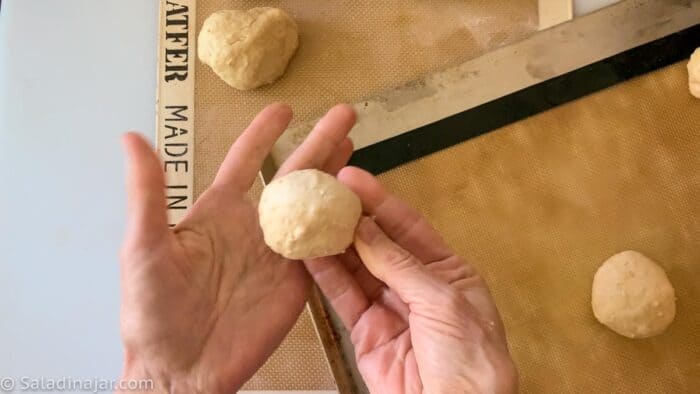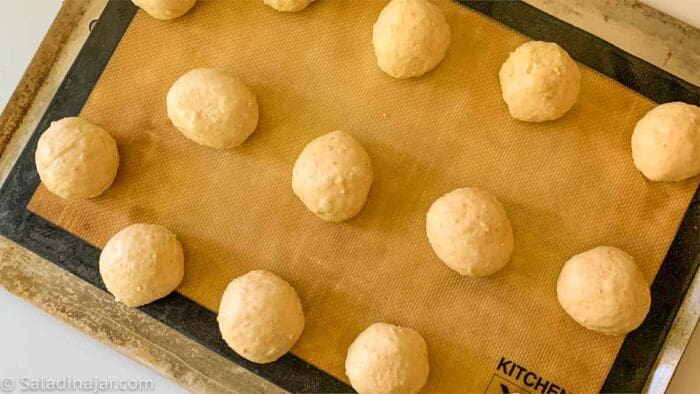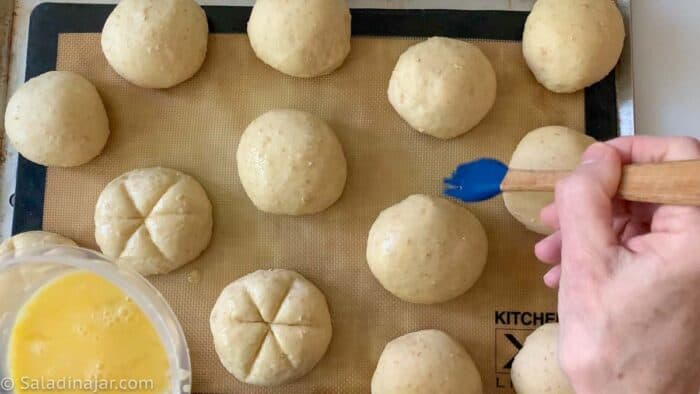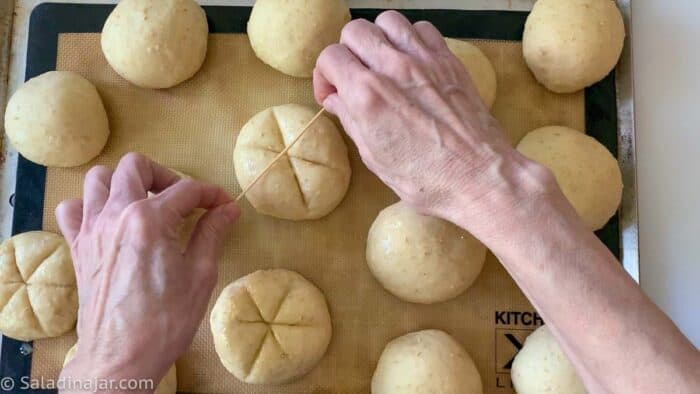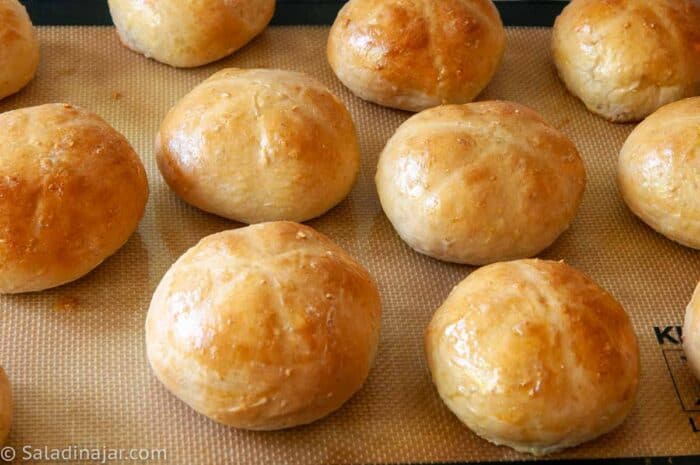 ---
What would you like to read next?
---
---
---
Did you try this recipe and enjoy it? Consider helping other readers (and me) by returning to this post. Leave a rating on the recipe card itself underneath the picture. No comment required.
If you have a question or tip to share, please leave it in the regular comments after the recipe so I can answer back. Or email me: paula at saladinajar.com.

Thank you for visiting!
Paula
---