Preview: These dark brown bread rolls are soft and darkly-colored dinner rolls with no rye flour. This recipe is written for a bread machine but directions for a stand mixer are included.
These oversized rolls remind me of the dark brown bread mini-loaves we used to get at Steak and Ale–the kind brought out on a wooden board with a serrated knife and garnished with whipped butter. You may find yourself looking for a white tablecloth and candles to complete the mood.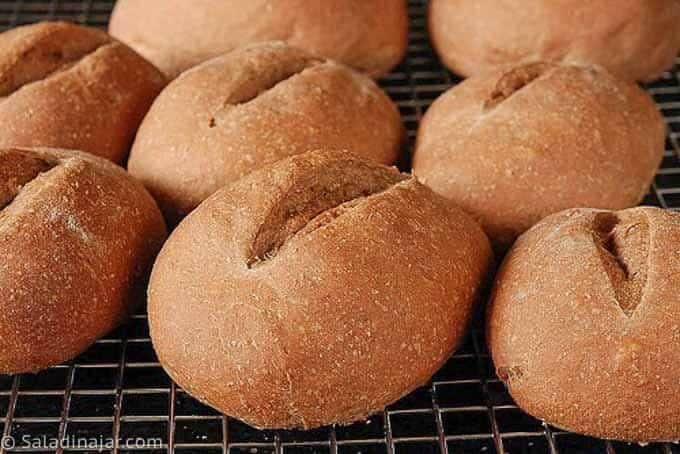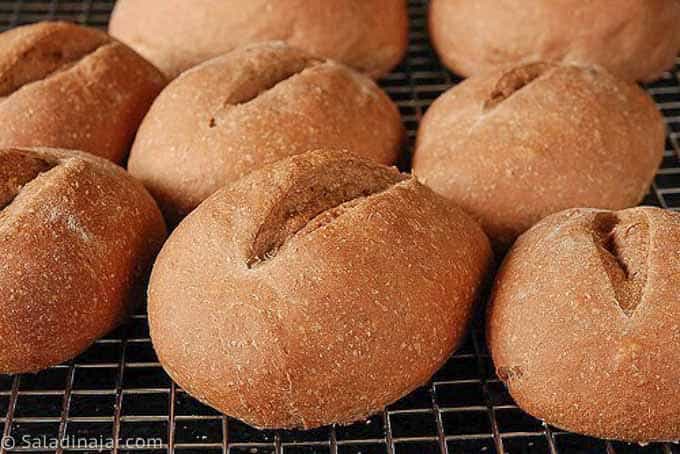 Dark bread is mysterious to me. Names like pumpernickel and Russian rye don't help.
The stronger flavors aren't exactly what this midwest farmer's daughter grew up eating in her lunch box. Bologna and pumpernickel?? Nope.
But in this recipe, there are no strange flours. No hard-to-find additives or flavoring. No rye. Not even whole wheat flour.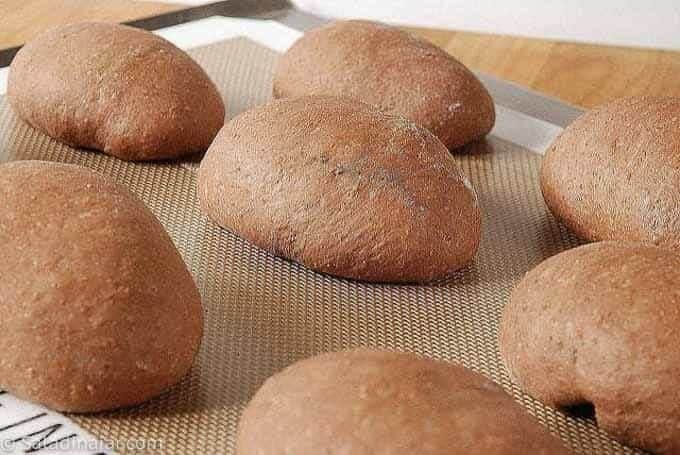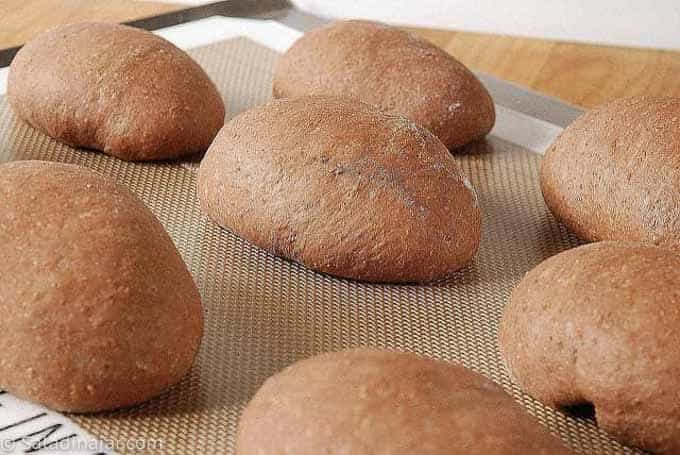 What is the secret ingredient that makes these dark brown bread rolls dark?
The dark color comes from a spoonful of cocoa. But don't worry. They don't taste like chocolate. (Although chocolate in bread can be fabulous!)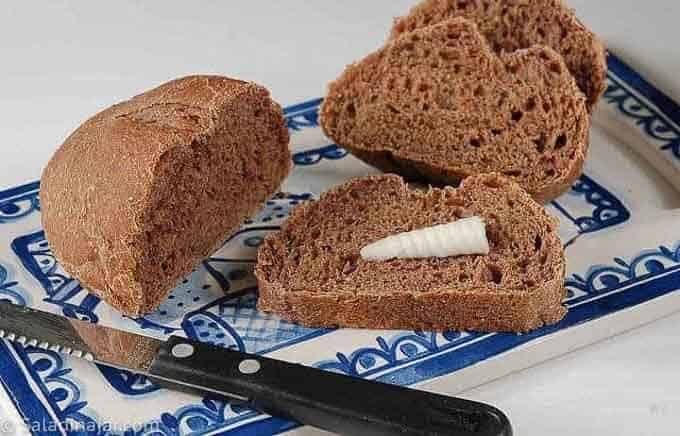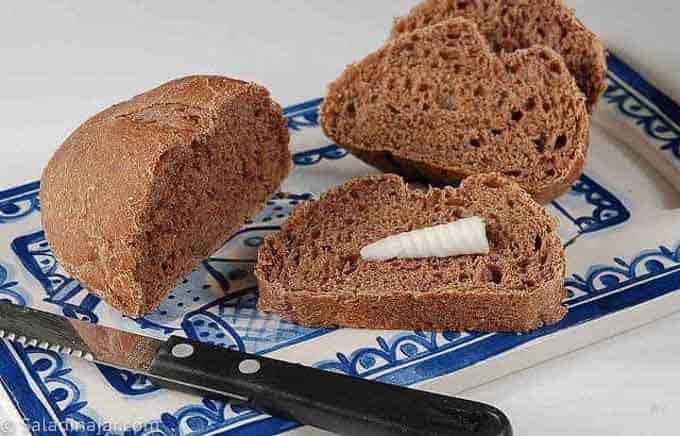 As with most of my bread recipes, these are mixed in a bread machine, then baked in a conventional oven. The bread machine does the mixing, kneading, and proofing. All you have to do is form the rolls into a pretty shape, let them rise again, then bake in a conventional oven.
If you enjoyed this recipe, it would help others and me if you gave it a five-star rating inside the recipe card below. 🤩 No comment required. Thank you.

Hope to see you again soon!
Paula
p.s. Questions or suggestions? Please email me: Paula at saladinajar.com.