Preview: This Broccoli Rice Cheese Casserole Without Soup starts with a homemade mushroom and vegetable cream sauce. No canned soup (with too much salt) needed.
Instead of canned soup, this recipe calls for a simple, do-it-yourself cream sauce. You control the salt and avoid the preservatives. Your reward is a fresher flavor customized to your needs and tastes.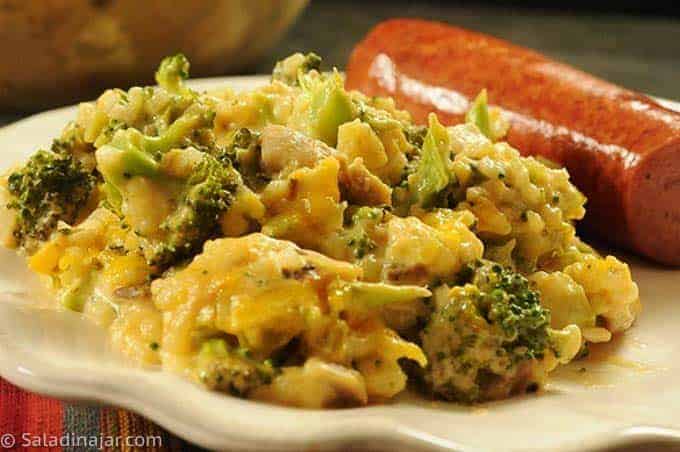 You may be familiar with versions of Broccoli-Rice Casserole that use cream of mushroom, celery, or chicken soup. Some call for Cheese Whiz, too. Yikes! Not my style–although I'm not averse to keeping a few cans of soup in the pantry for emergencies.
Recipe tips:
#1
If you are feeding reluctant broccoli eaters, chop the broccoli finely.
How large or small you chop the broccoli has a pronounced effect on the final product. Larger pieces will keep the broccoli more defined and not as soft. I like bigger pieces for textural interest as seen in the picture above.
You might have more luck pleasing picky eaters or kids if you chop the broccoli finer. The broccoli bits will be softer (less crunchy) and not as well defined. See the picture below.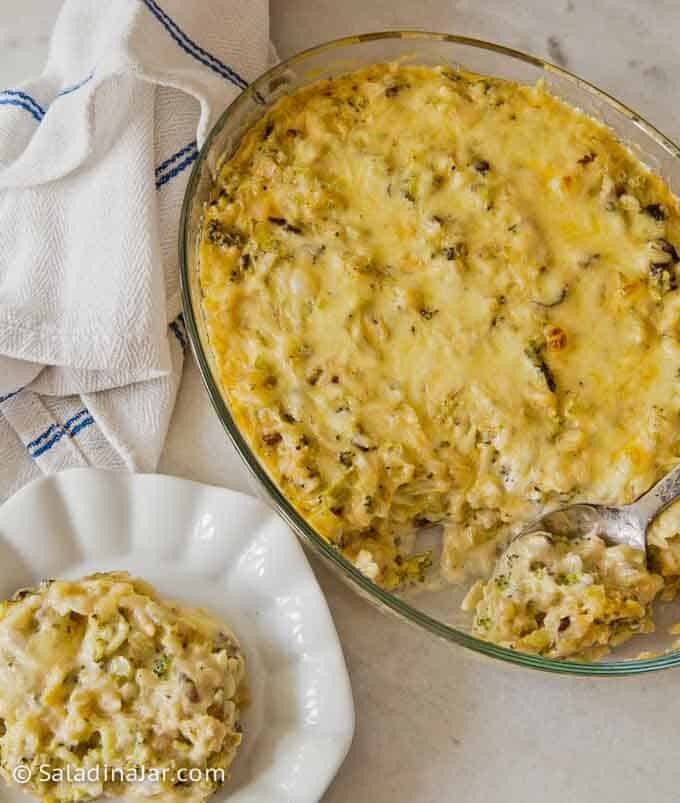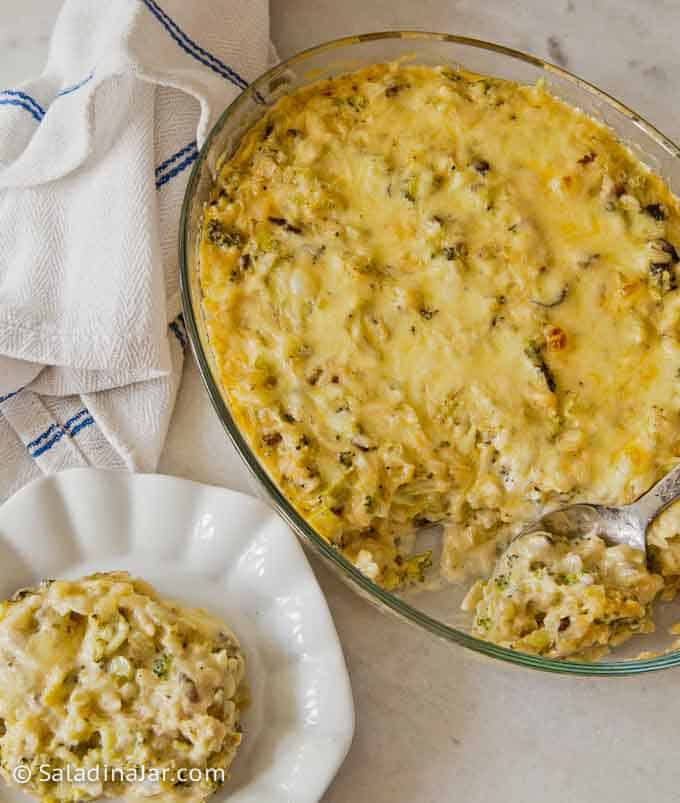 #2
What to do if the sauce in the broccoli casserole seems too runny or too thick:
The sauce should be somewhat thin when you pour the broccoli-rice mixture into a baking dish. It will thicken as it bakes. If it seems thick enough to hold a shape before baking, stir in another 1/4 cup of milk.
Likewise, if the prepared casserole sits very long before baking, you might consider adding a 1/4 cup of half and half or milk. Rice is a sponge!!!
#3
Any variety of rice will work.
Jasmine is my favorite. However, I frequently use long-grain, basmati, or even brown rice.
Whenever I make plain rice, I freeze the leftovers. They are perfect to use in this recipe.
#4
Evaporated milk or heavy cream + milk keeps the cream sauce from curdling.
Substituting fat-free or low-fat milk is not recommended. If you want to avoid dairy, try using chicken broth and leaving the cheese out.
#5
Don't overcook the broccoli.
#6
Using a microwave:
Besides cleaning and chopping the broccoli, the sauce is the most labor-intensive step. I make sauces in my microwave, so I don't have to worry about burning or sticking. See the microwave instructions in the notes of the recipe.
In regards to using a microwave oven: I know many chefs and restaurants are negative about them, but I think they are a modern miracle for the home cook WHEN USED CORRECTLY AND CAREFULLY.
Consequently, I have two of them in my kitchen. Microwaves are one of my best kitchen secrets because they help make healthy eating convenient–a priority for me.
How to make a Broccoli Rice Cheese Casserole Without Soup: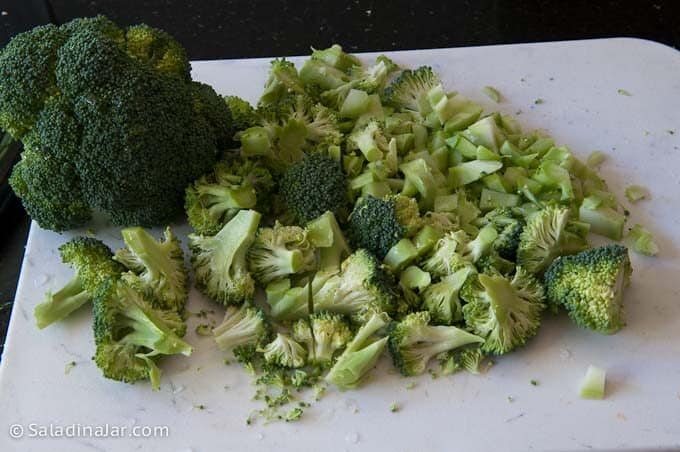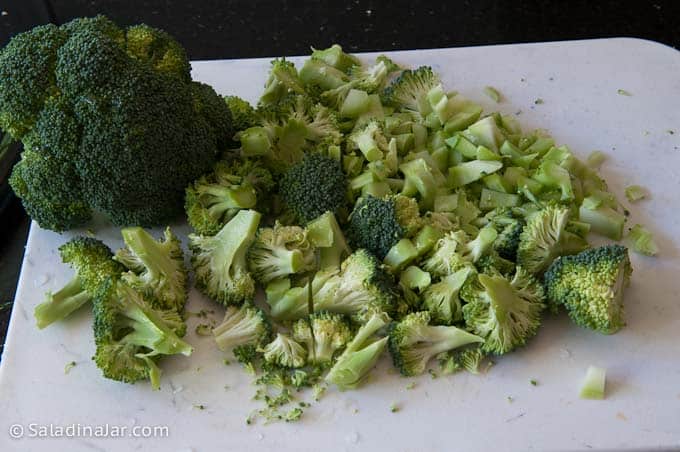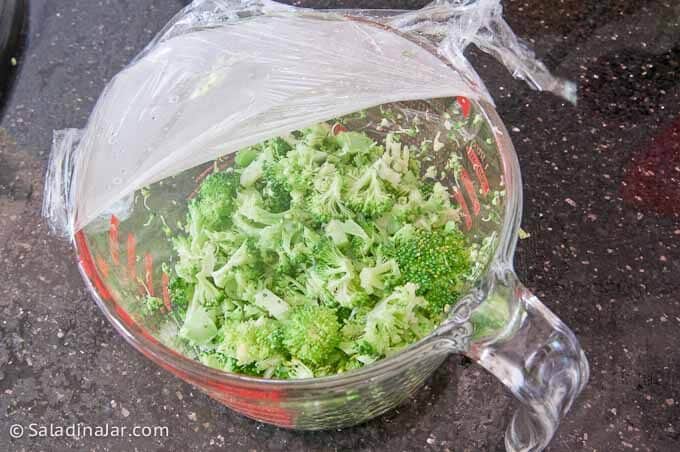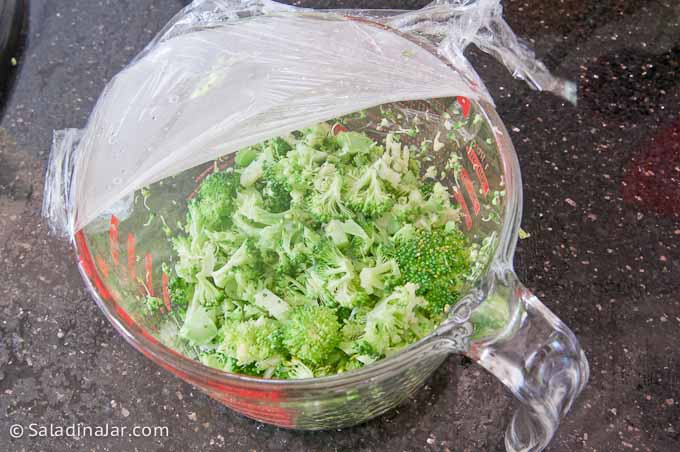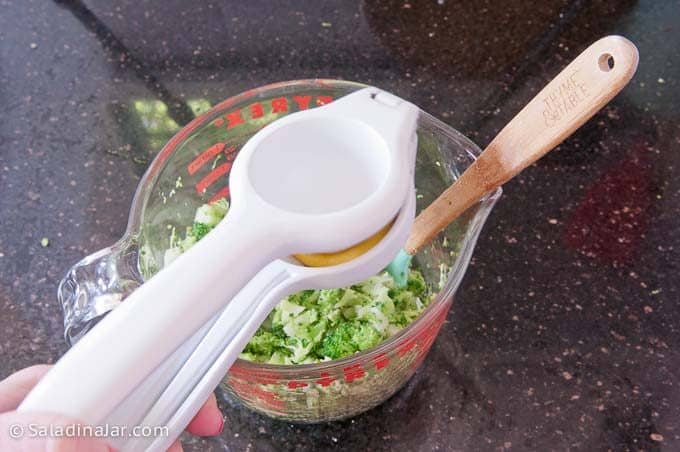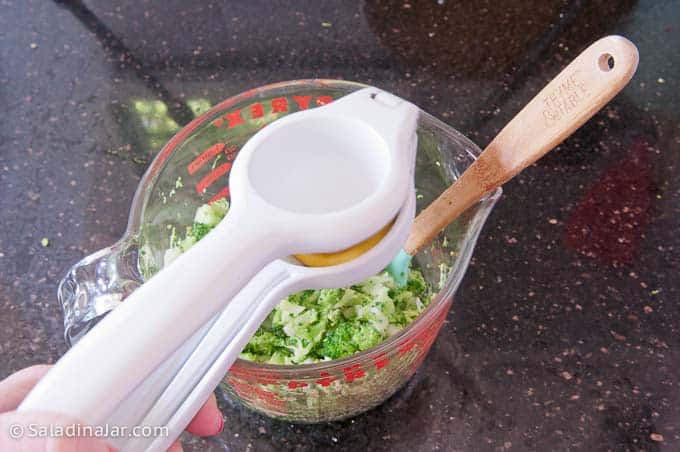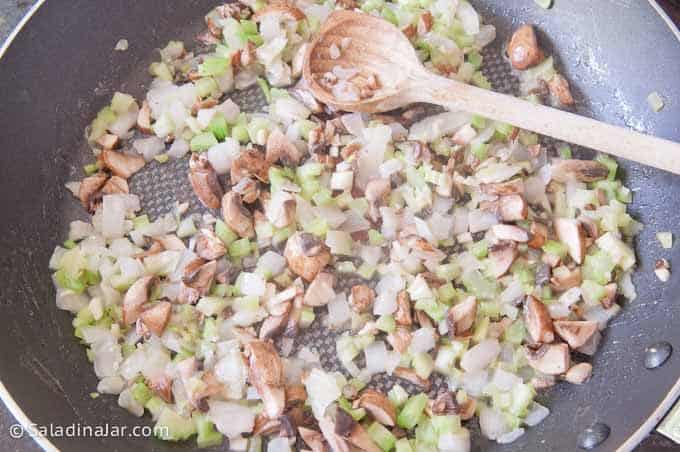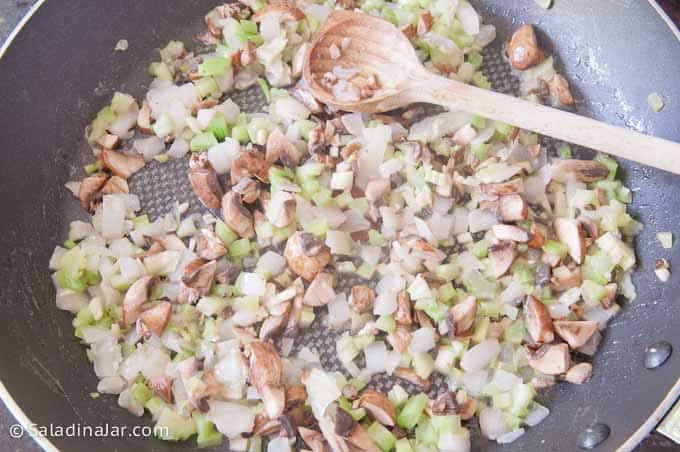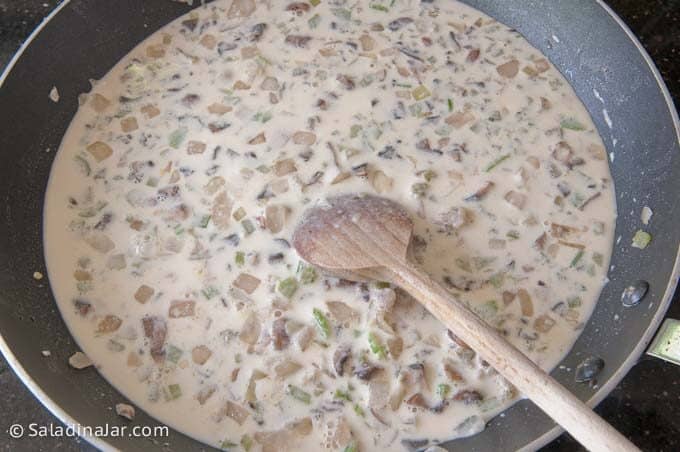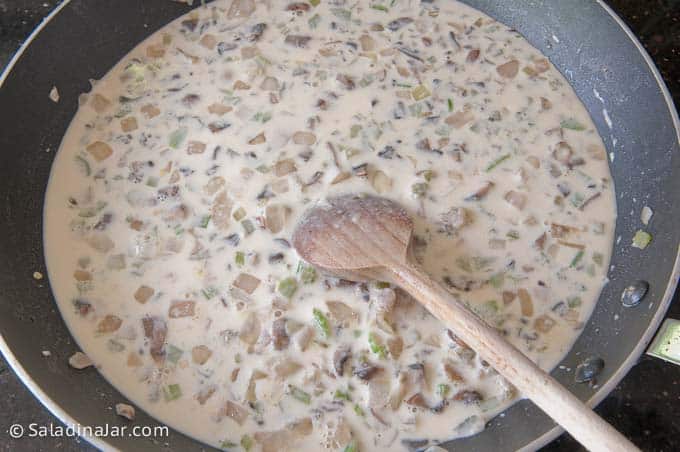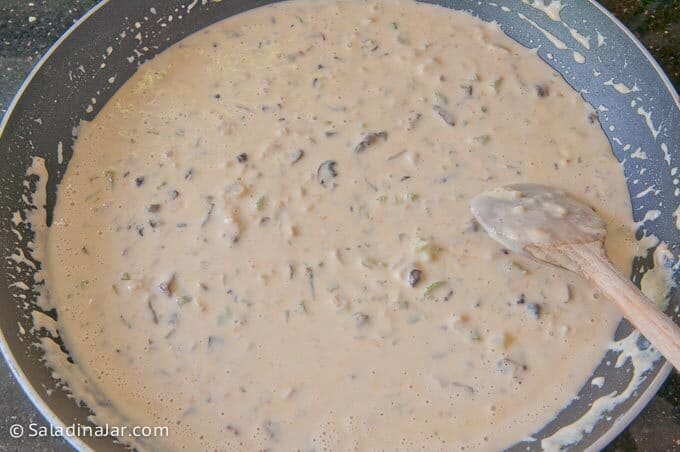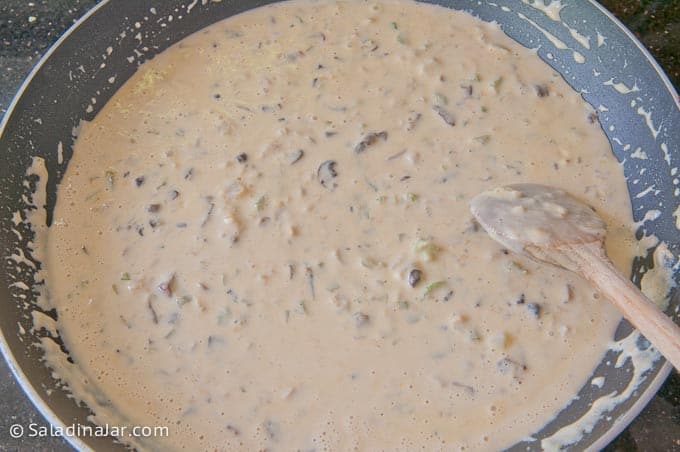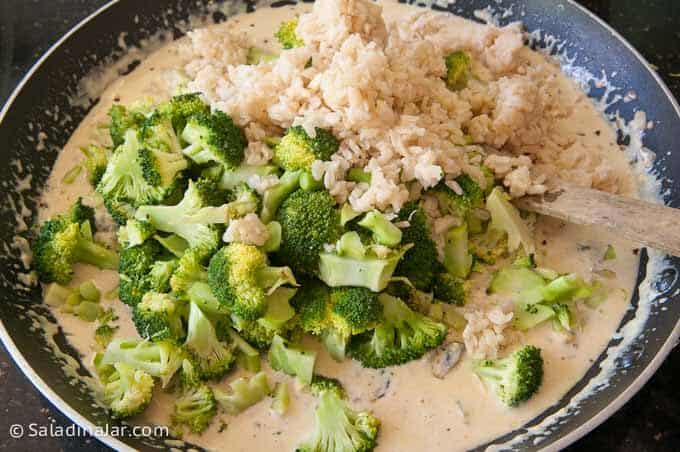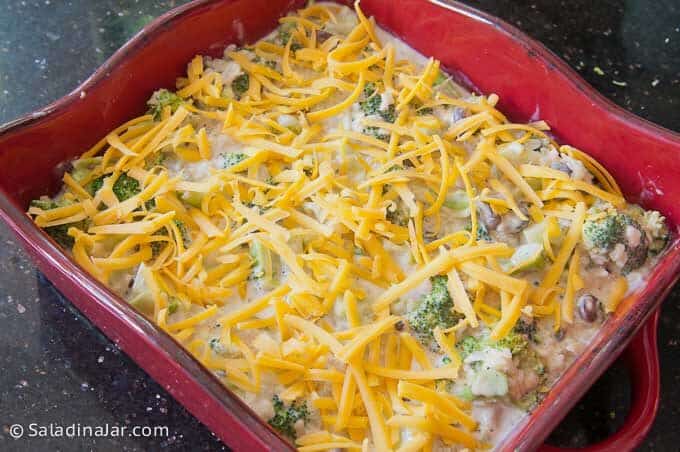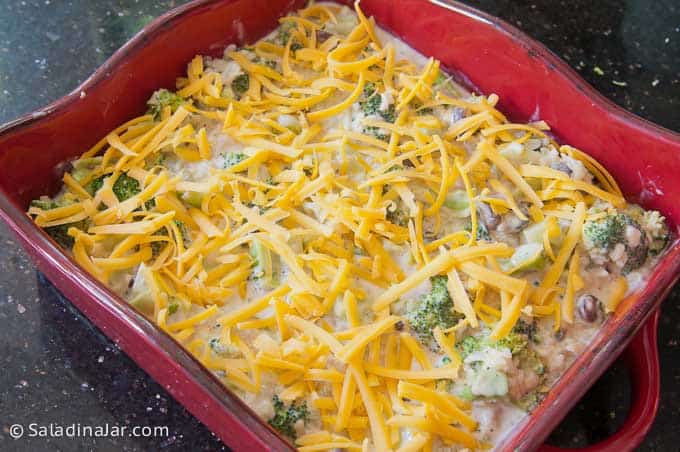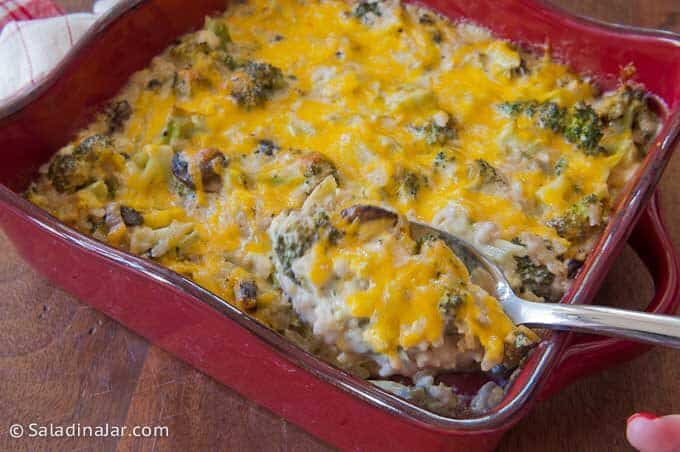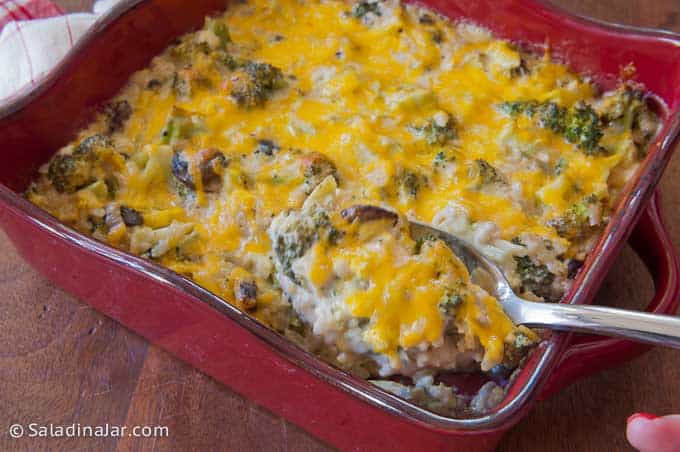 More recipes you might enjoy:
If you enjoyed this recipe, it would help others and me if you gave it a five-star rating inside the recipe card below. 🤩 No comment required. Thank you.

Hope to see you again soon!
Paula
p.s. Questions or suggestions? Please email me: Paula at saladinajar.com.