Preview: This is a special-occasion layered Chocolate Almond Cake with Chocolate Ganache and whipping cream. Garnish with chocolate curls.
Nothing beats this Chocolate Almond Cake for a celebration. Whipped cream and chocolate ganache with almonds fill the layers and cover the top. This cake is made with 6-inch cake pans so I'm calling it a mini-layer cake.
---
I made this cake during our first year of marriage when I was anxious to impress and willing to try baking anything we could afford. It was a winner and has always been one of my mom's favorites.
When chilled, the texture is rather fudge-like.
The chocolate ganache is a recipe I borrowed from Dorie Greenspan's Baking. Please note the amount of ganache is probably more than you need unless you substitute the ganache for the whipped cream between the second and third layers.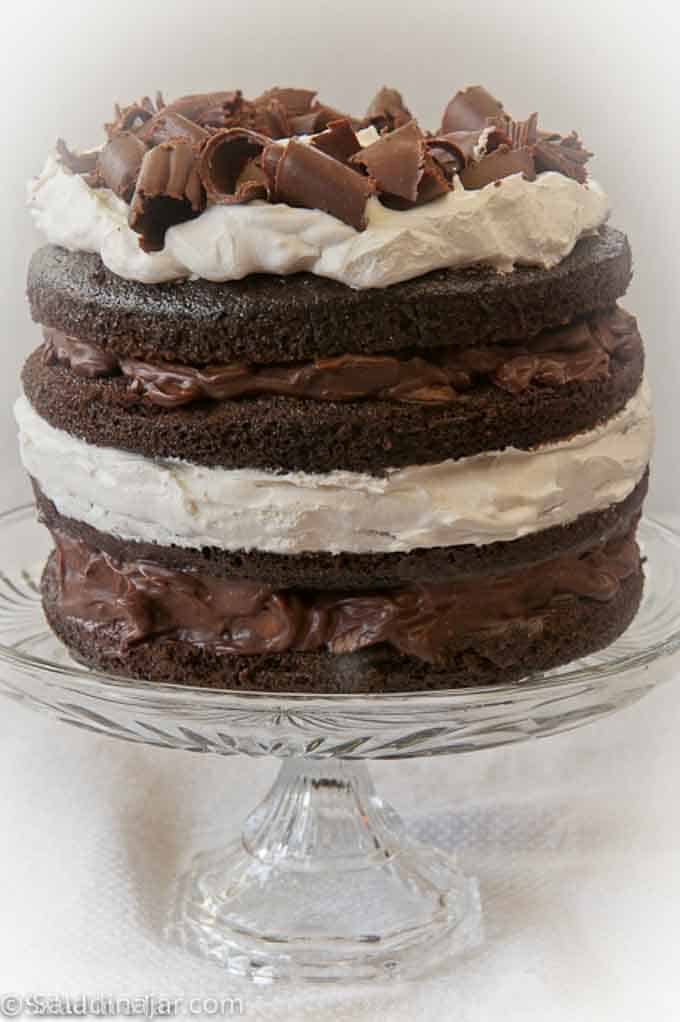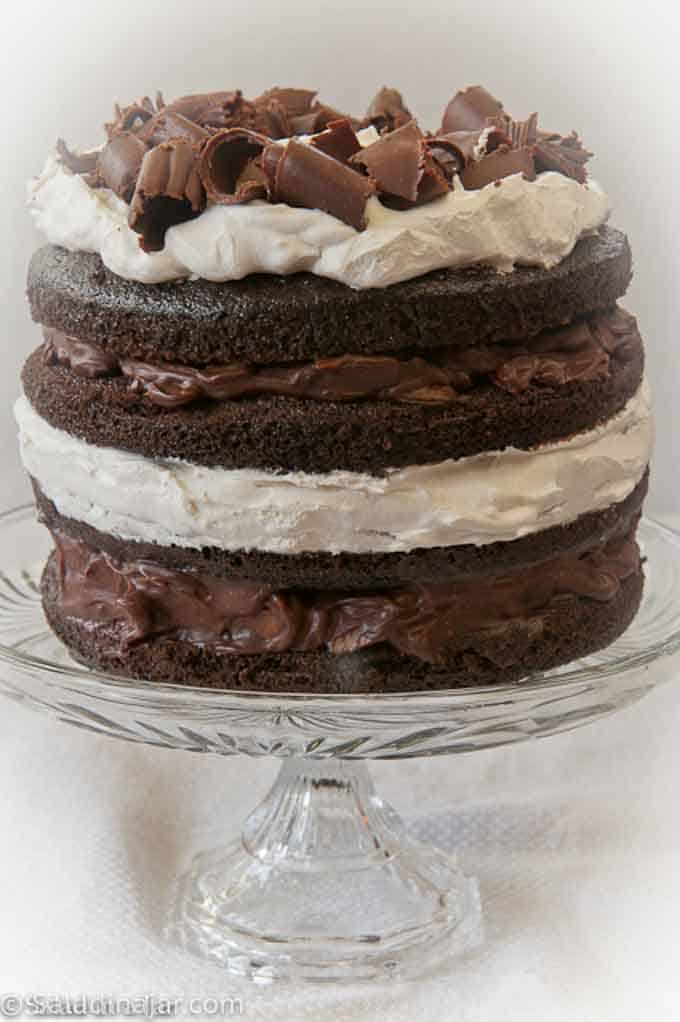 Regarding the cream layer: Fresh, sweetened whipping cream is the best, but frozen whipped topping such as Cool Whip holds up better if you want to make it a day ahead–which I recommend.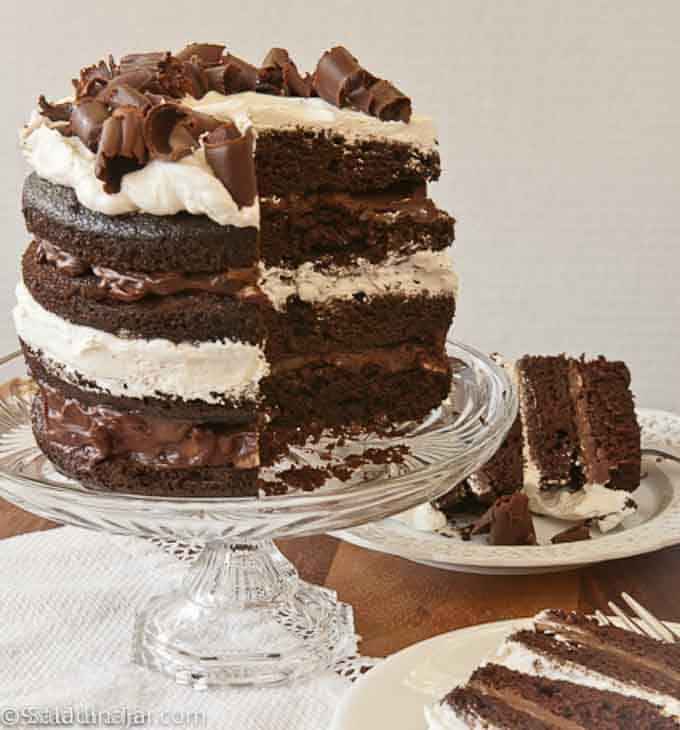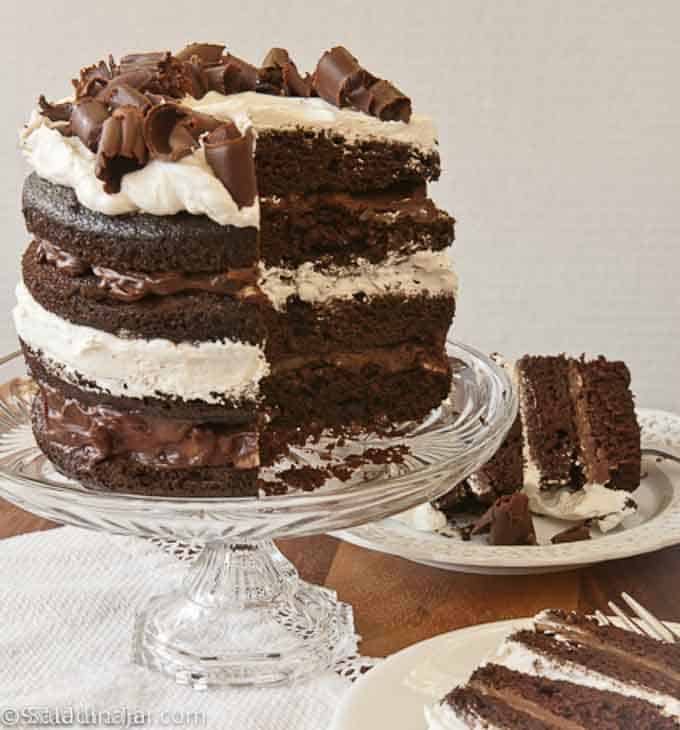 Why use smaller cake pans?
In the past, I used four 8-inch cake pans. It produced a cake big enough to feed 47 and 1/2 people, or if you really want to know, 8 people and me–for 10 days afterward. Not good.
Then I discovered 6-inch cake pans, and I started cutting my cake recipes in half.
So this is half the original recipe. If you don't already have the smaller pans, check the internet, a restaurant supply, or a crafts store in the cake-baking section.
If you think they are too expensive, consider how much you would pay to lose a few pounds. (I ask myself this question often when considering the financial aspect of buying something that will help me stay healthy, e.g. a gym membership or a vacuum-pack machine so I can pack salad in a jar ).
Are you sure it's not worth it?
---
More recipes for chocolate lovers
---
---
If you enjoyed this recipe, it would help others and me if you gave it a five-star rating inside the recipe card below. 🤩 No comment required. Thank you.

Hope to see you again soon!
Paula
p.s. Questions or suggestions? Please email me: Paula at saladinajar.com.
---