Preview: Microwave Simple Syrup is a sweet, simple syrup recipe flavored with basil and cinnamon. Pour it over fresh fruit for a remarkable taste experience!
Do you grow fresh herbs? Whether growing them in your kitchen window, pots on your patio, or a full-blown garden, I have an easy way to use some of that basil.
This summer, I experimented with growing cinnamon-basil. Until now, the purpose of cinnamon basil was unknown to me. I had no idea what to do with the aromatic herb, but I may have found it.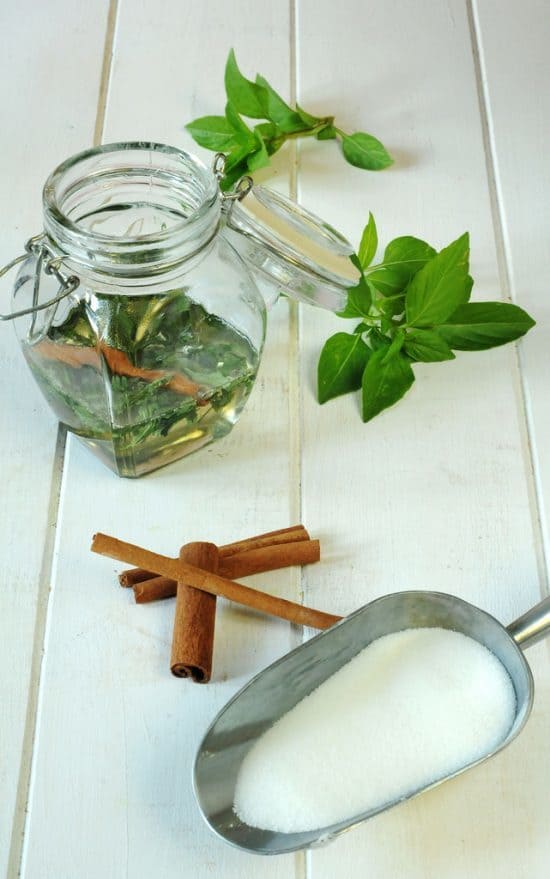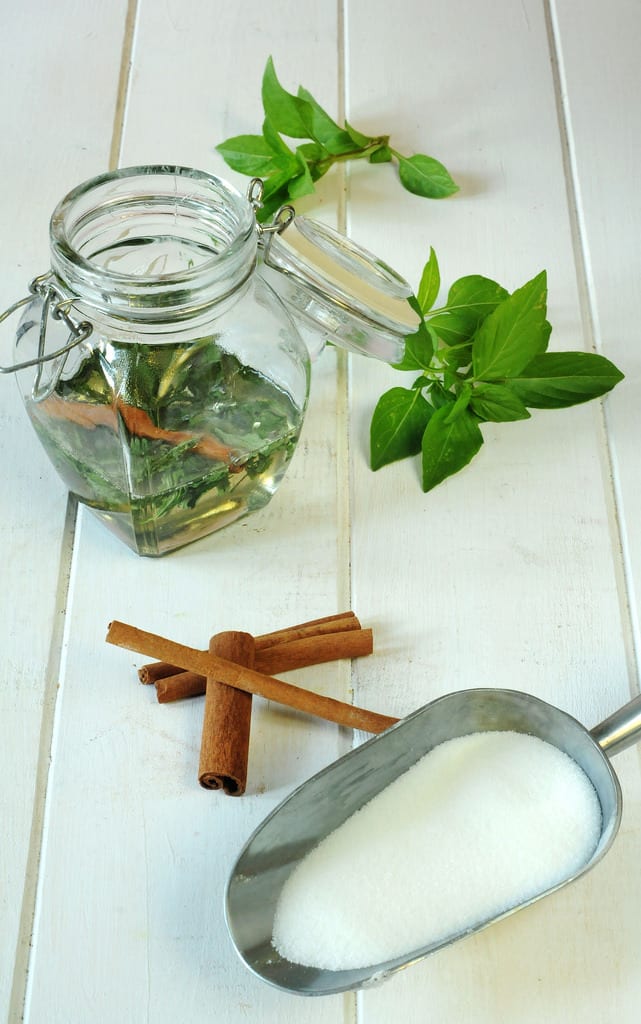 This weekend I made shortcakes as part of my Baking with the Tuesdays with Dorie group. Her Tender Shortbread recipe from Baking called for plain, granulated white sugar to sweeten the berries.
Dorie's recommendation gave me the idea to make a sugar syrup using the microwave. Then, I steeped some of the cinnamon basil in the syrup as it cooled. Although it's simple, it adds a subtle but exciting flavor note to the berries. No worries if you can't find cinnamon basil. Sweet basil works, too.
---
Ingredients and substitutions:
SUGAR: Use granulated sugar. It will dissolve when you microwave it in water.

FRESH BASIL LEAVES: Fresh basil is important in this recipe. If you want to stick with the cinnamon theme, use either sweet basil or cinnamon basil. Because cinnamon basil isn't as strong (at least to my nose), I use a cup of cinnamon basil instead of 1/2 cup of sweet basil.

CINNAMON STICK: Cinnamon sticks are adorable floating in the syrup. Substitute cinnamon extract if you don't have the sticks. I don't recommend ground cinnamon because of the appearance. I'm afraid it would look like dirt in my syrup.


---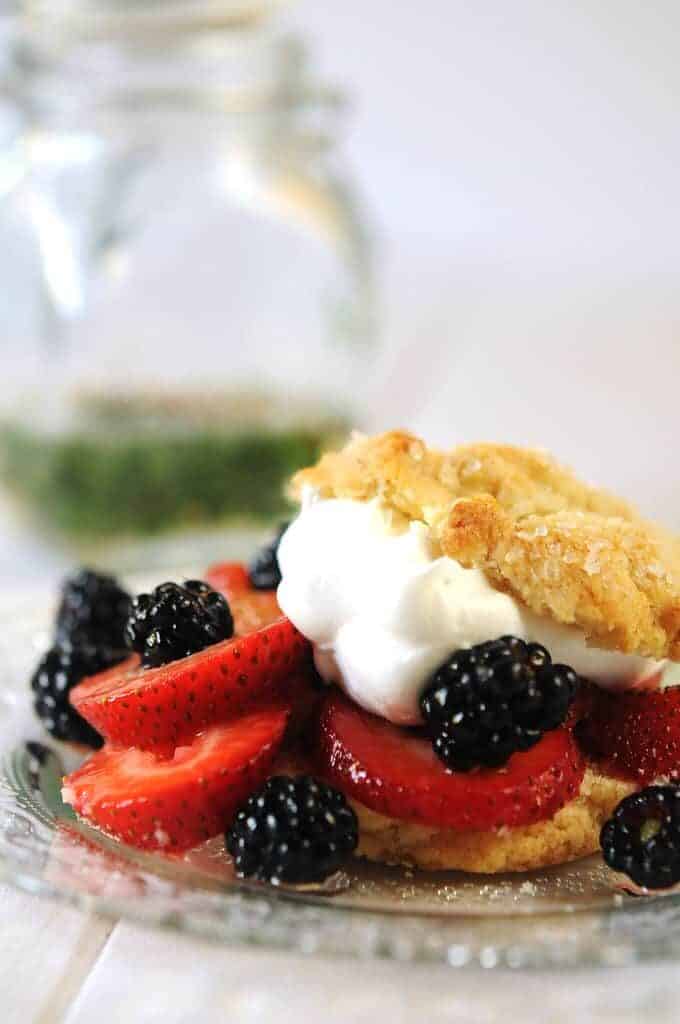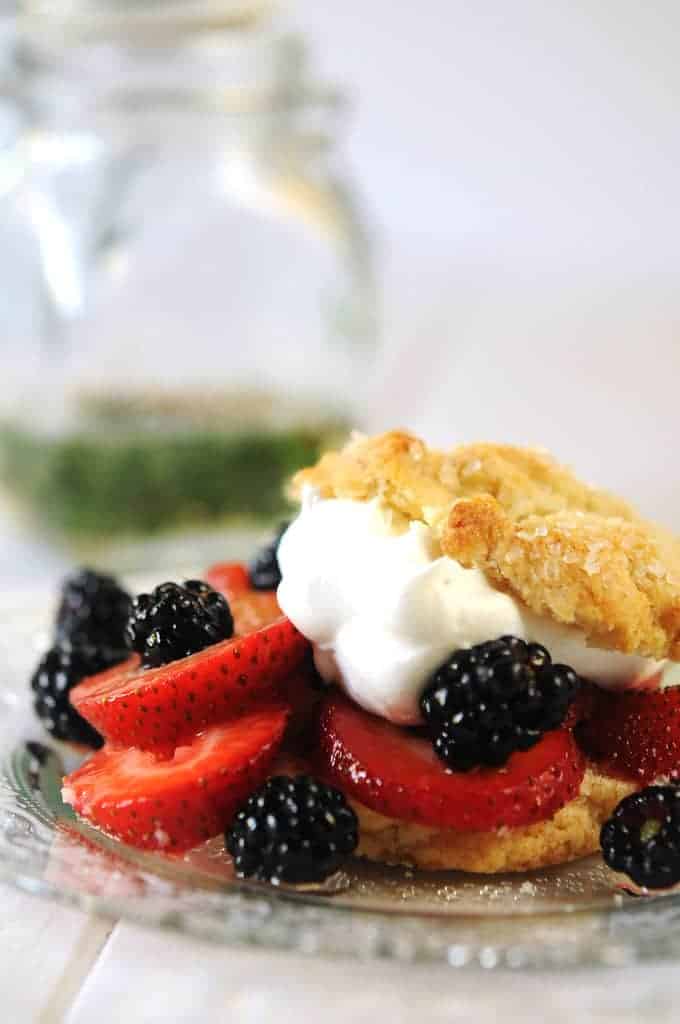 Microwave Simple Syrup with Cinnamon and Basil: FAQ
Can I use a different herb for the basil?
Fresh mint is a possibility.
Does it matter what bowl I use for cooking in the microwave?
Be sure to use a microwave-safe bowl to make this syrup in the microwave. Look at the bottom of the bowl to make sure. Sugar syrup gets extremely hot. Never use a plastic container to heat this syrup.
Can I make this recipe on top of the stove?
Heat the syrup on top of the stove until boiling. Then, proceed with the directions in the recipe.
How do I store this, and how long will it keep?
Store in the refrigerator for up to one month.
What else can I do with simple syrup?
Try adding it to ice tea, lemonade, or over the top of fresh fruit, as seen in the picture above.
---
Have you ever grown cinnamon basil?
I would love to know what you do with it. Leave me a comment.
---
What recipe would you like to consider next?
Pin this post for later!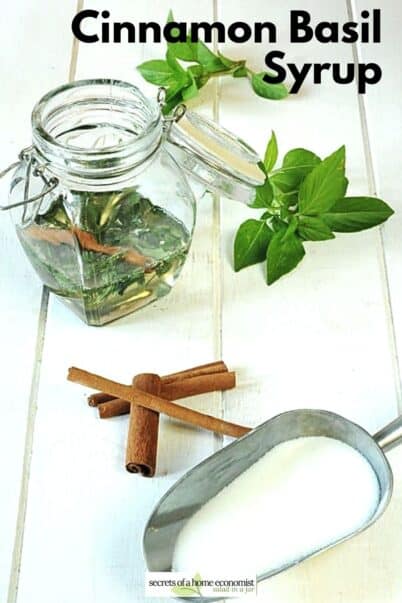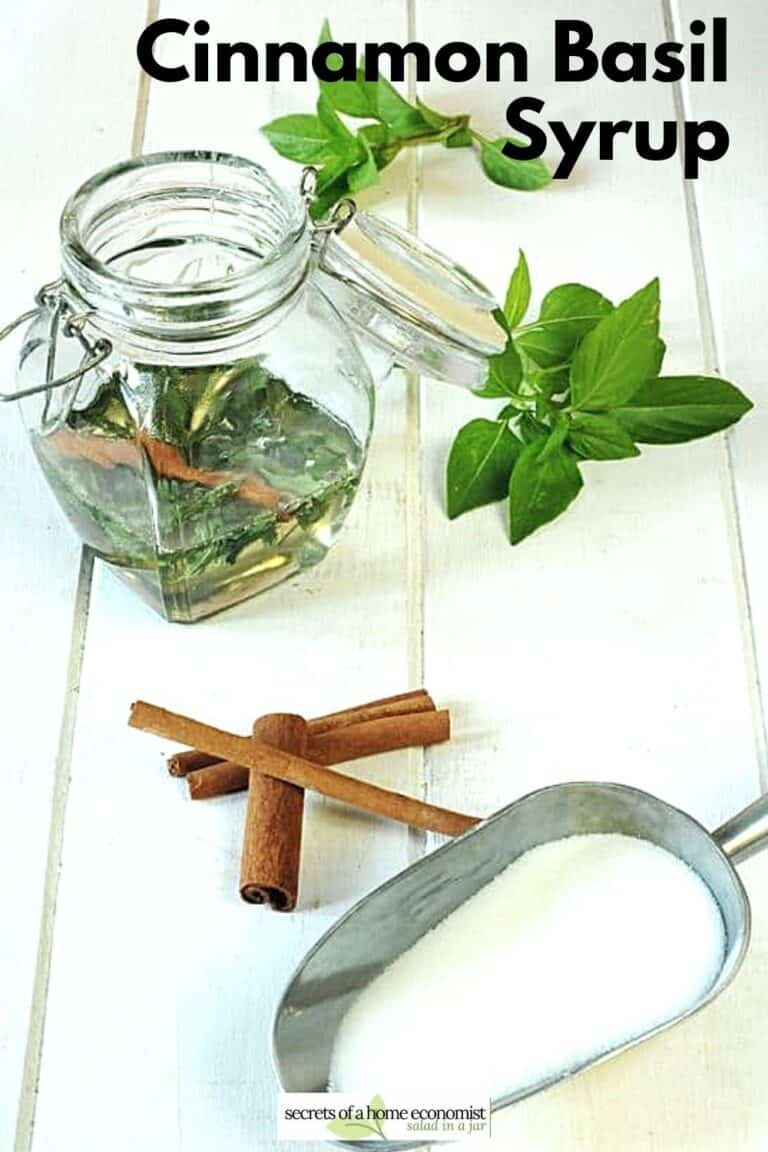 Did you enjoy this recipe? If so, you can help others and me by leaving a 5-star 🤩 rating in the recipe below. No comment is required.
Hope to see you again soon!
Paula
p.s. If you have any questions or suggestions, you can email me privately: Paula at saladinajar.com.
---