Preview: This Crustless Apple Pie recipe couldn't be simpler. Bake batter-covered apples in a pie plate with no crust. (AKA Swedish Apple Pie)
What if you could have the cinnamony goodness of juicy baked apples without having to mess with a separate crust? This popular Swedish Apple Pie makes its own crust.
A crustless apple pie is a perfect recipe for stressed-out cooks or beginners. The batter is simple enough for kids to stir together.
If you don't have time for a crust or want to mess with it, this pie is for you.
Cover cinnamon-spiced apples with a sweet batter, then bake. Serve with ice cream or whipped cream.
Frequently Asked Questions
Why no crust?
The "crust" is on top–sort of.
The sweetened batter you spread over the sliced apples will seep down between the apples in the oven. As a result, the part left on top turns golden brown and crunchy.
What kind of apples should I use?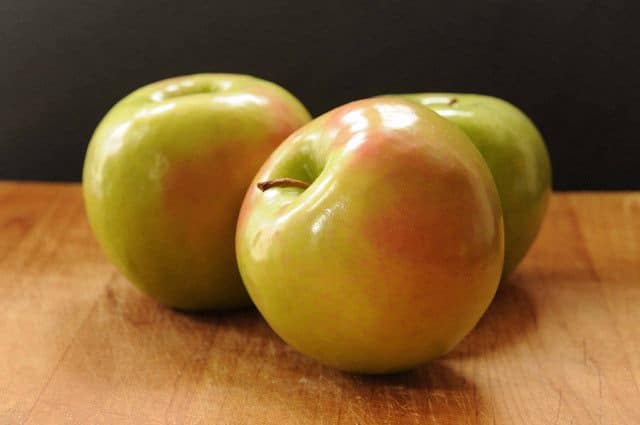 I've tried several different apples and settled on a combination of two large Granny Smith apples and one large Golden Delicious. They will give your pie the right amount of sweetness, the best texture, and release some liquid without getting mushy.
Can I make substitutions?
Replace pecans with walnuts. Either way, toasting them before you add them to your batter will bring out the flavor.
Bleached flour can be used in place of unbleached flour.
Ground cardamom can be used in place of or in addition to cinnamon.
What is the best way to core apples?
Kitchen Secret***
To keep the tips from breaking off your apple quarters, remove the core starting from the bottom of the apple instead of the top. This technique will make your slices more uniform.
It's not a big deal in this recipe. I just wanted you to know.
How should I serve this no-crust apple pie?
Hot out of the oven…
If you serve the pie hot out of the oven, it will probably be a little messy as you try to cut it into slices. But, of course, it will taste fabulous as the warm pie melts your ice cream on top.
Making it ahead of time…
If you want to make the pie ahead of time, bake it, then allow it to cool for several hours. Refrigerate.
When it's time to eat it, slice the pie. Put individual slices in the microwave for a few seconds to warm it up and bring out the cinnamon fragrance.
Top with ice cream or whipped cream.
How to make Crustless Apple Pie: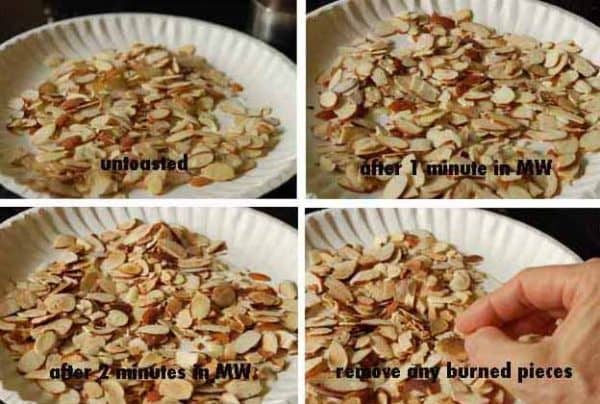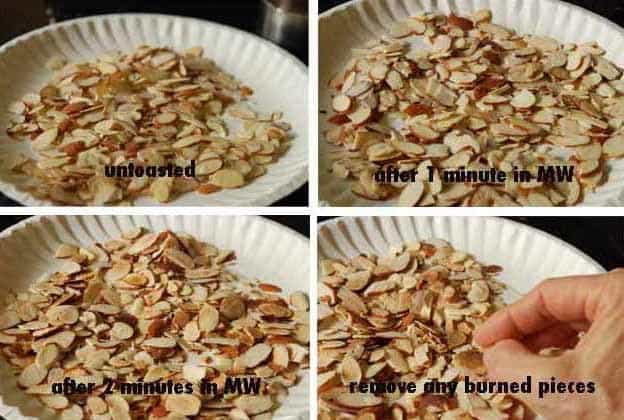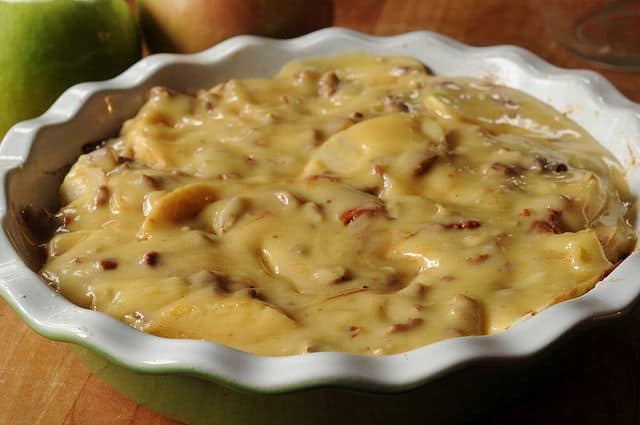 ---
Besides being my daughter-in-law's favorite dessert, this recipe is special because I got it from Amanda's mother, Sandy. I especially enjoy eating it at her house.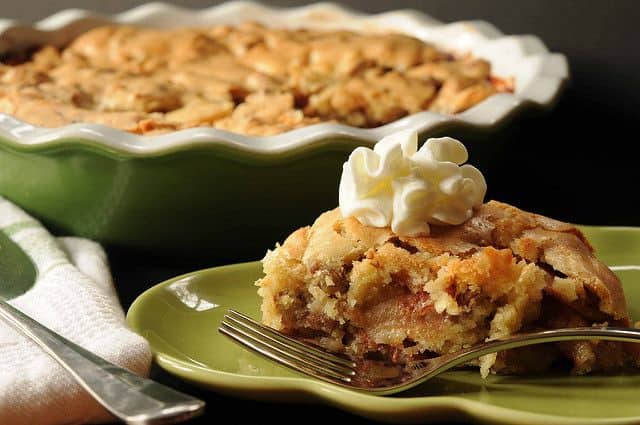 ---
Are you looking for more apple recipes?
If you enjoyed this recipe, it would help others and me if you gave it a five-star rating inside the recipe card below. 🤩 No comment required. Thank you.

Hope to see you again soon!
Paula
p.s. Questions or suggestions? Please email me: Paula at saladinajar.com.
---