Preview: This recipe for Pork Stroganoff with Mushrooms features sautéed pork strips in a sour cream gravy seasoned with cumin and cilantro. Serve over rice, noodles, or even mashed cauliflower.
Pork Loin. Bacon. Cumin. Sour cream. Cilantro
…A few of my favorite things all in one recipe!
Combine them for a hearty Southwestern entree that reminds me of Beef Stroganoff, except it's made with pork.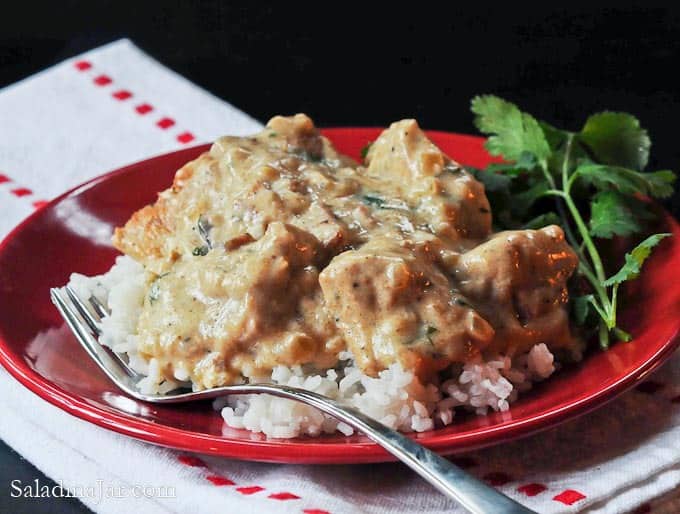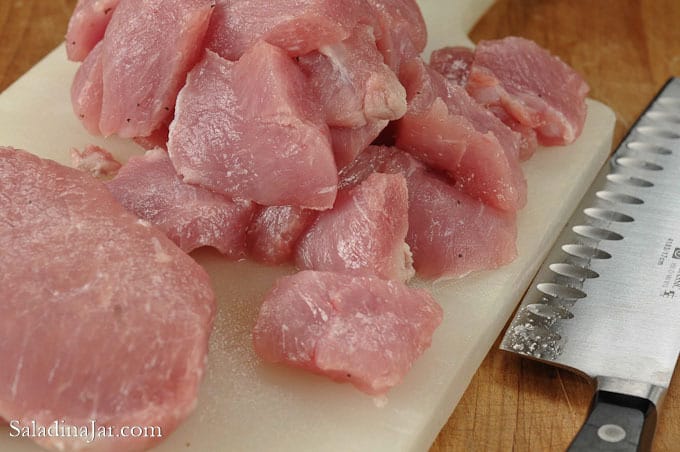 You'll want to use lean pork for this dish. I like to use pork loin or what is sometimes to referred to as country-style ribs, the boneless variety.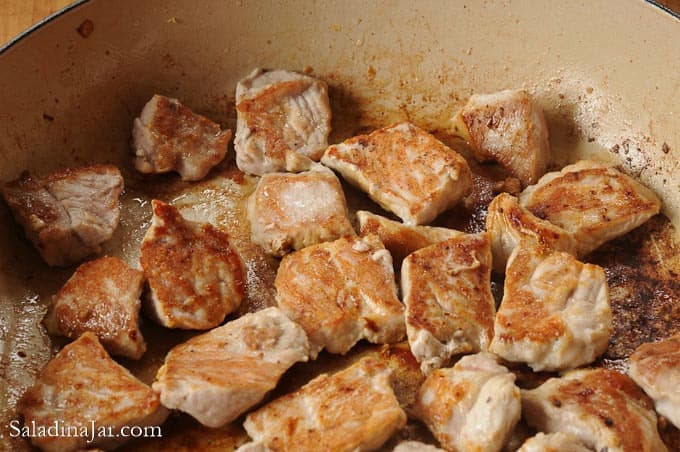 Be sure not to crowd the pork in the skillet. They're actually a little bit too cozy in the picture above.
***Kitchen Secret
Try using a pizza wheel to chop fresh herbs. Works great, especially if the blade is still sharp.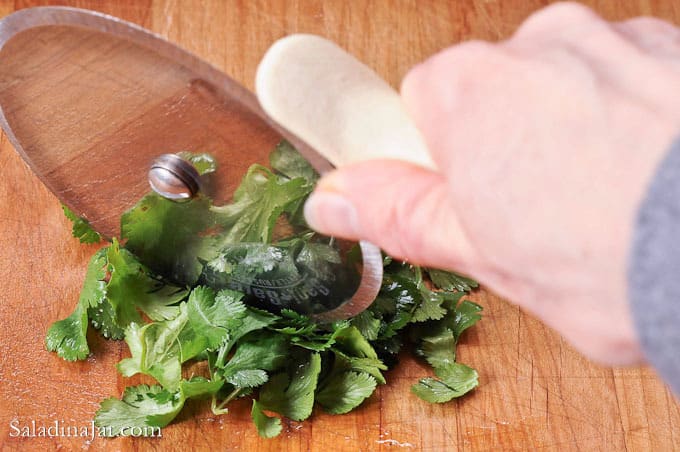 Leave out the fresh cilantro if you must, but it makes the dish, in my opinion. Have you noticed I pretty much say that about anything containing cilantro? Not everybody agrees with me. No problem! We can still be friends if you want to substitute parsley instead.
---
More recipes for pork lovers
---