Preview: Thick and Hearty Tortilla Soup is a tomato and chicken stock-based tortilla soup with finely chopped tortillas added while cooking for a thicker, more flavorful soup.
Tortilla soup comes in so many forms. Unless you're a repeat customer, you never know what kind you'll get when ordering at a restaurant.
It might be tomato-based, broth-based, thick, thin, with or without avocados, with or without vegetables such as zucchini or corn, etc., I personally have cycled through various stages with tortilla soup. This is my newest favorite.
Only the most traditional vegetables are called for. But that doesn't stop me from adding the occasional leftover veggie.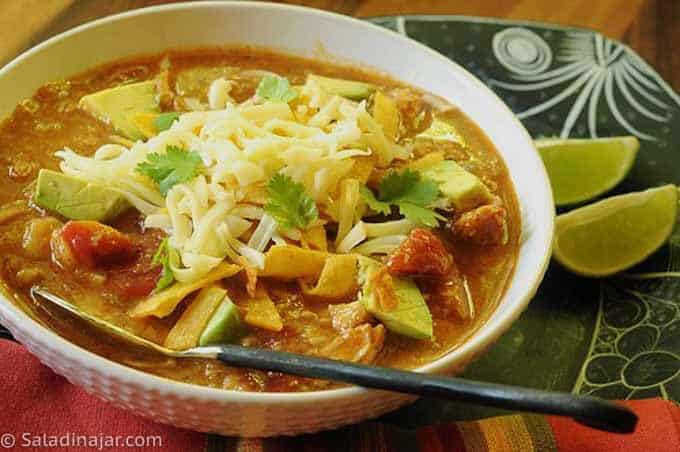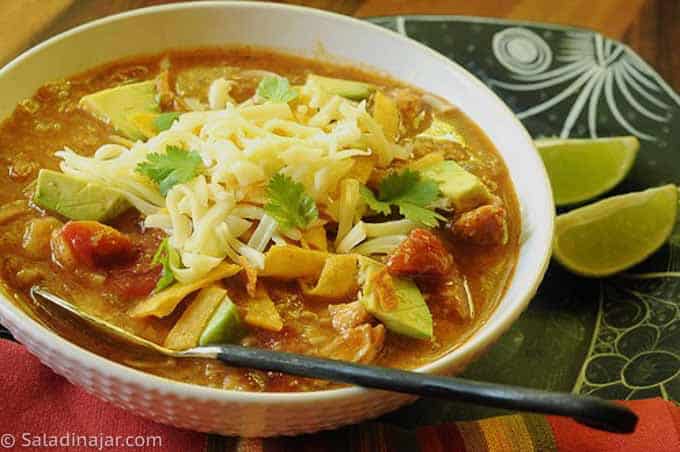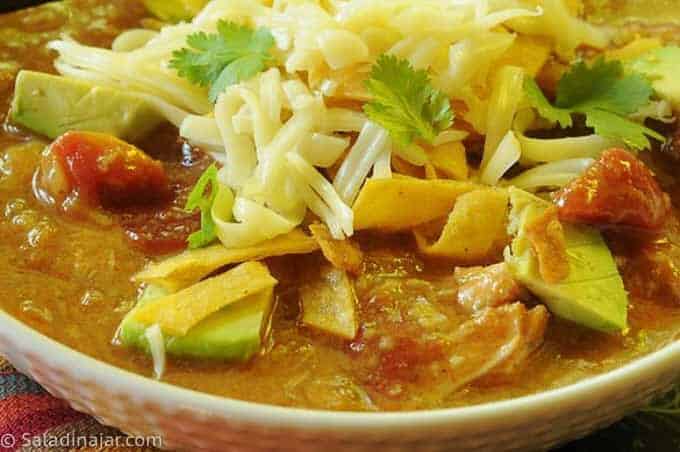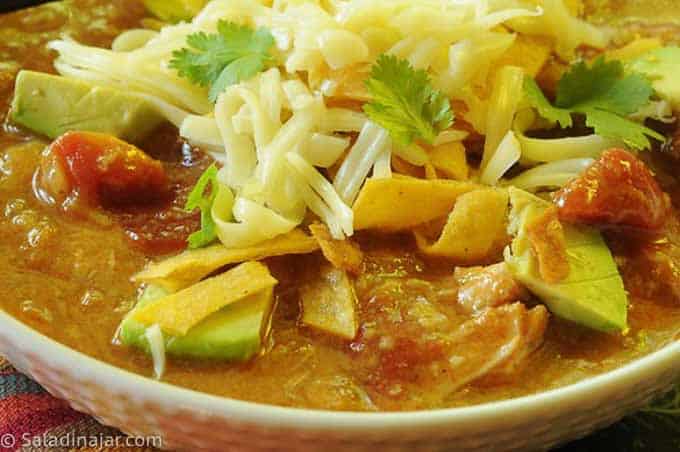 What makes this soup thick?
By virtue of its name, all tortilla soups contain corn tortillas. However, in this one, part of the tortillas are chopped and sautéed with the onions. They don't get crispy.
Instead, they are cooked in the broth and become a thickening agent in the soup making it hearty and filling with the best flavor imaginable. Of course, you still need the requisite crispy fried tortilla strips to flavor and garnish.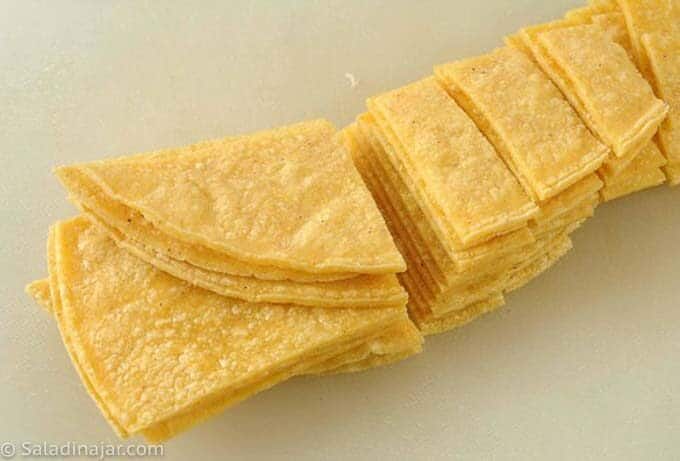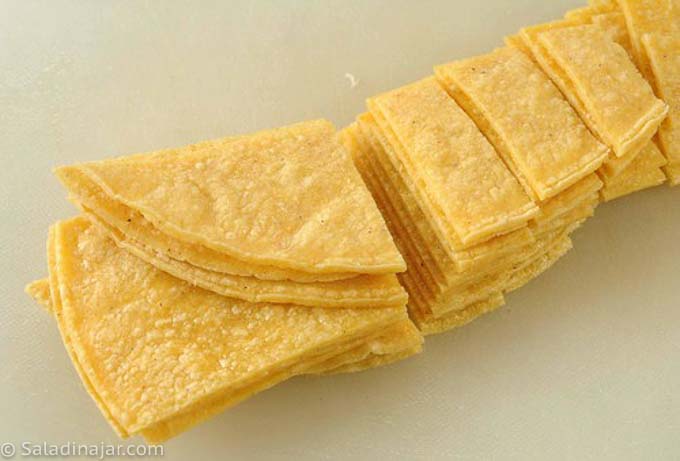 ---
More Tex-Mex recipes for your enjoyment
---
If you enjoyed this recipe, it would help others and me if you gave it a five-star rating inside the recipe card below. 🤩 No comment required. Thank you.

Hope to see you again soon!
Paula
p.s. Questions or suggestions? Please email me: Paula at saladinajar.com.
Adapted from Stop and Smell the Rosemary, published by the Junior League of Houston.