Preview: Simple Zucchini Quesadillas with Corn is a delicious entree with corn, zucchini, bacon, and lots of cheese to glue it all together.
If you need a new idea for zucchini, add this Zucchini Quesadilla recipe to your collection. Quesadillas are so easy to put together and customize.
Use a different kind of squash if you don't have zucchini. Use Cheddar instead of Jack. Leave the bacon out if you're going for vegetarian. Everything is negotiable.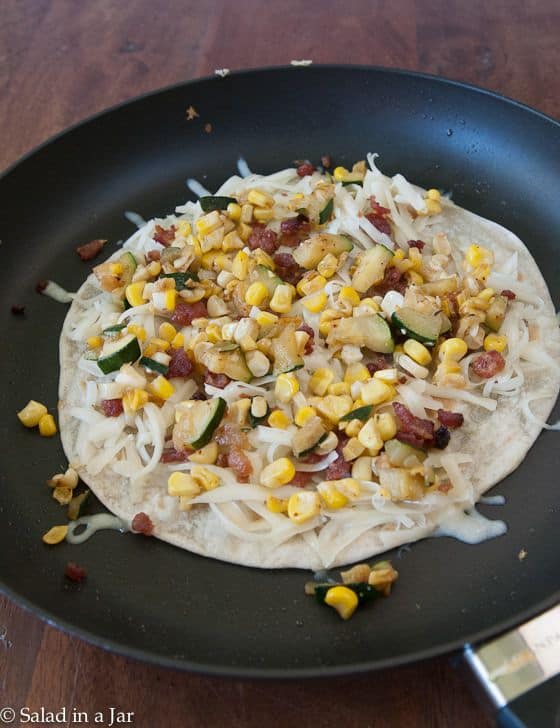 Spring is here, and I recently saw good-looking corn on the cob for sale at my local grocer.
YES! Time for Zucchini Quesadillas with Corn.
If you're not familiar with street corn, it's highly spiced and seasoned corn-on-a-stick that is often sold at festivals or fairs. The seasoning in this recipe takes these quesadillas to the next level.
Kitchen secrets for cutting quesadillas:
Kitchen scissors or a pizza cutter will make it easy to divide your quesadilla into wedges for neater consumption. If you have neither, use a sharp knife.
If you don't have a sharp knife or even if you do, consider eating these when camping where it doesn't matter so much what your food looks like or what you look like when eating it.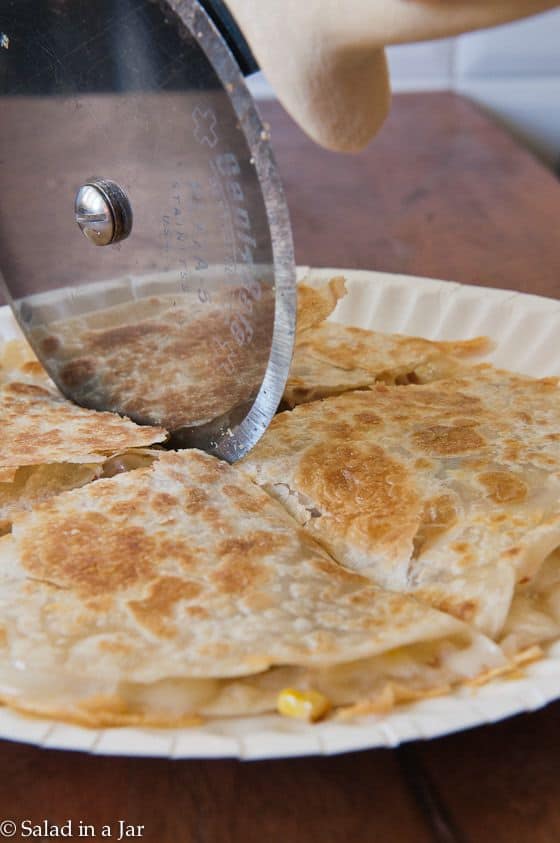 Did you enjoy this recipe? If so, you can help others and me by leaving a 5-star 🤩 rating inside the recipe below. No comments required.
Hope to see you again soon!
Paula
p.s. If you have any questions or suggestions, you can email me privately: paula at saladinajar.com.
---
Posts Related to Zucchini Quesadillas
---