Preview: Make this fun-to-eat Party Bread with three flavors in one with a bread machine. Pile three different flavors of rolls into one bundt pan. Everyone gets to choose their favorite flavor: cheese, cinnamon-sugar, or buttered…or maybe one of each?!
This fun party bread recipe gives me that kid-in-a-candy-or-ice-cream-store feeling. Surely you know it. Which flavor should I choose? Cheese, cinnamon-sugar, or buttered? How about one of each? Maybe two?
Although this recipe is written to be mixed and kneaded in a bread machine, it will also work with frozen bread dough. See the notes at the end of this recipe to use a stand mixer or make by hand.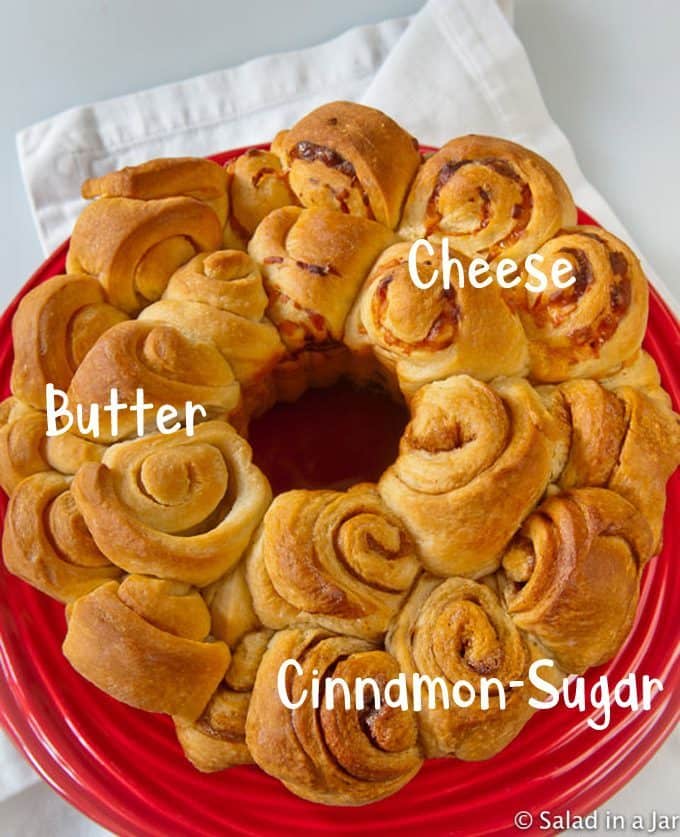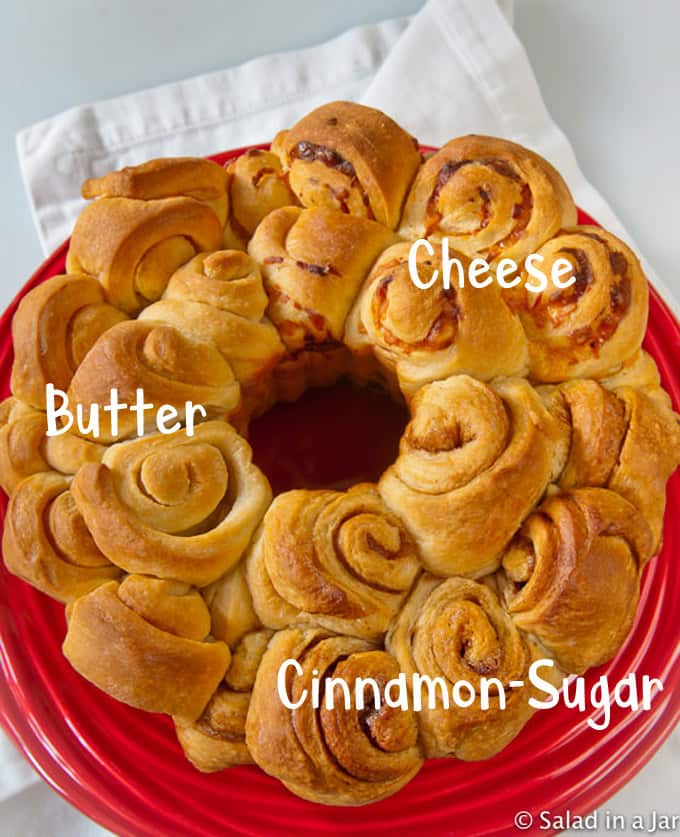 Admittedly, this bread is slightly more involved than my plain monkey bread recipe. While both are mixed and kneaded in the bread machine, the shaping and assembly make them different.
---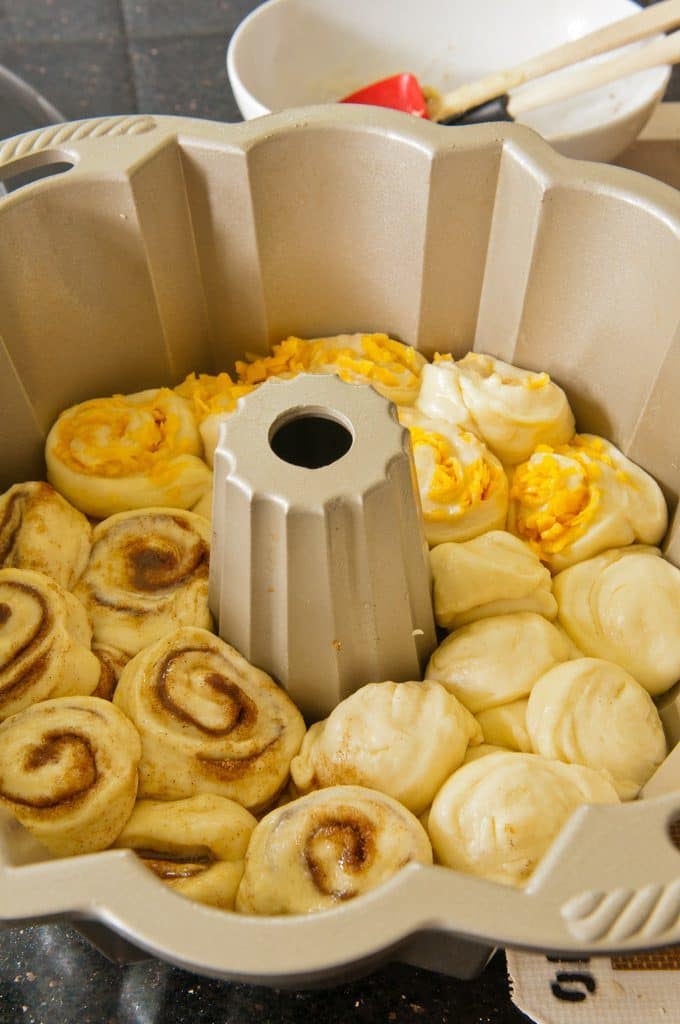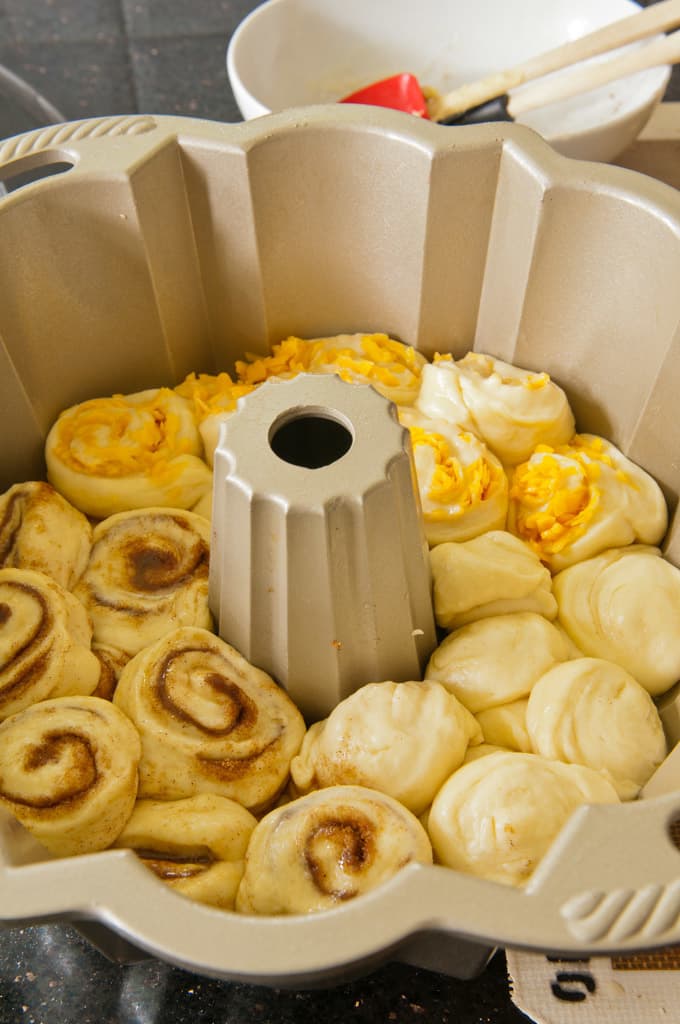 ---
What occasion is best for this pull-apart bread machine recipe?
My favorite time to bring out this bread is for a party where kids and adults are both present. Everybody is happy with the choices.
Another good time to pull out this bread recipe is when you want to give somebody fresh-baked bread. They will appreciate the butter rolls for dinner, the cinnamon-sugar rolls for breakfast, and the cheese rolls for dinner or a snack.
How do you serve Party Bread?
Sometimes, people think this pull-apart bread is actually a cake instead of bread, especially if you serve it with the bottom side up. I suggest you tell them or show them by pulling off the first piece. Otherwise, you might end up with an untouched masterpiece because they think it is dessert.
---
Posts related to Party Bread with Three Flavors
If you enjoyed this recipe, it would help others and me if you gave it a five-star rating inside the recipe card below. 🤩 No comment required. Thank you.

Hope to see you again soon!
Paula
p.s. Questions or suggestions? Please email me: Paula at saladinajar.com.
---