Preview: Bread Machine Focaccia with Rosemary and Parmesan lets your bread machine do all the mixing and kneading. It's a perfect recipe for a bread-making beginner.
Easy Rosemary-Parmesan Focaccia is a cinch to mix and knead in a bread maker. It's a great recipe for beginning bread-bakers.
Don't feel left out if you don't have a bread machine. This flavorful focaccia can easily be made by hand or with a stand mixer. See the recipe notes for details
My Favorite Pizza Dough Recipe makes another appearance today disguised as Easy Rosemary-Parmesan Focaccia. This recipe is even easier than making pizza dough.
How to use a bread machine to make Focaccia:
Again, I recommend that you use a bread machine only to mix and knead the dough. Bake in your regular oven.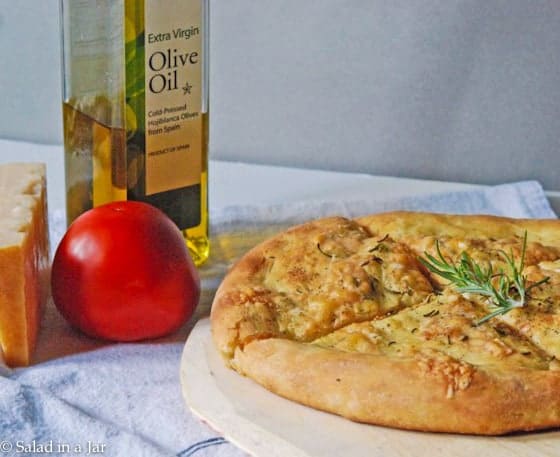 Trust me, this isn't a difficult recipe.
Have you tried to make bread before and it wasn't what you hoped? I get it. The whole process can be intimidating. Throw a bread machine into the mix and things can go downhill fast.
Let me encourage you to give it another try.
I'll hold your hand. Get out your bread machine (or stand mixer or just do it by hand) and let's get started. If you have a question or problem, shoot me an email.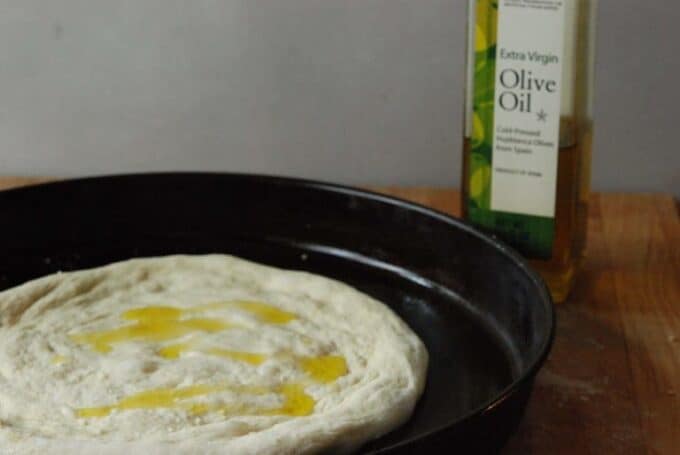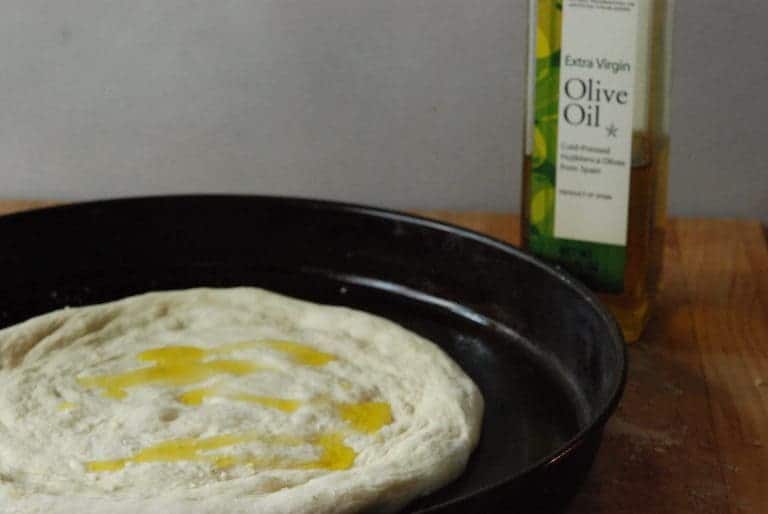 How do I serve Focaccia?
Rosemary-Parmesan Focaccia is terrific with pasta. Use a pizza cutter to cut wedges just like you would cut a pizza.
Also good for sandwiches. Split the focaccia in half horizontally. Toasting is optional.
---
What bread machine recipe would you like to see next?
---
Pin the picture below to save for later.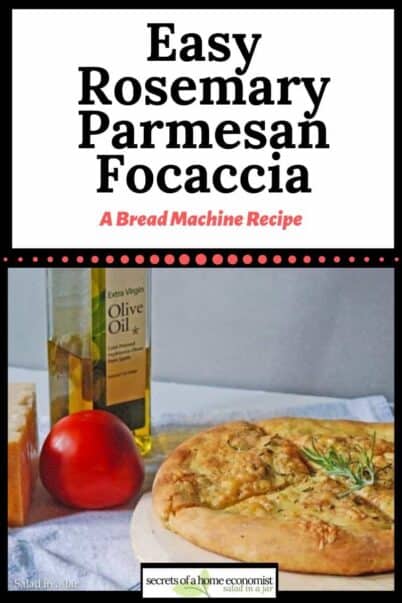 ---
Did you enjoy this recipe? If so, you can help others and me by leaving a 5-star 🤩 rating inside the recipe below. No comments are required.
Hope to see you again soon!
Paula
p.s. If you have any questions or suggestions, you can email me privately: Paula at saladinajar.com.