Preview: Try this giant cinnamon roll cake for a fun twist to your holiday breakfast tradition. The recipe is easy to mix up in a bread machine or stand mixer.
Do you have a Christmas breakfast tradition? Christmas morning without cinnamon rolls would be like a tree without lights. Sad.
My cinnamon roll recipe is traditional, but no harm in changing up the appearance. Right? I'm always looking for a new twist and this variation for a Texas-sized giant cinnamon roll cake fills the bill.
No bread machine? See instructions for mixing this recipe by hand or with a stand mixer in the notes at the end of the recipe.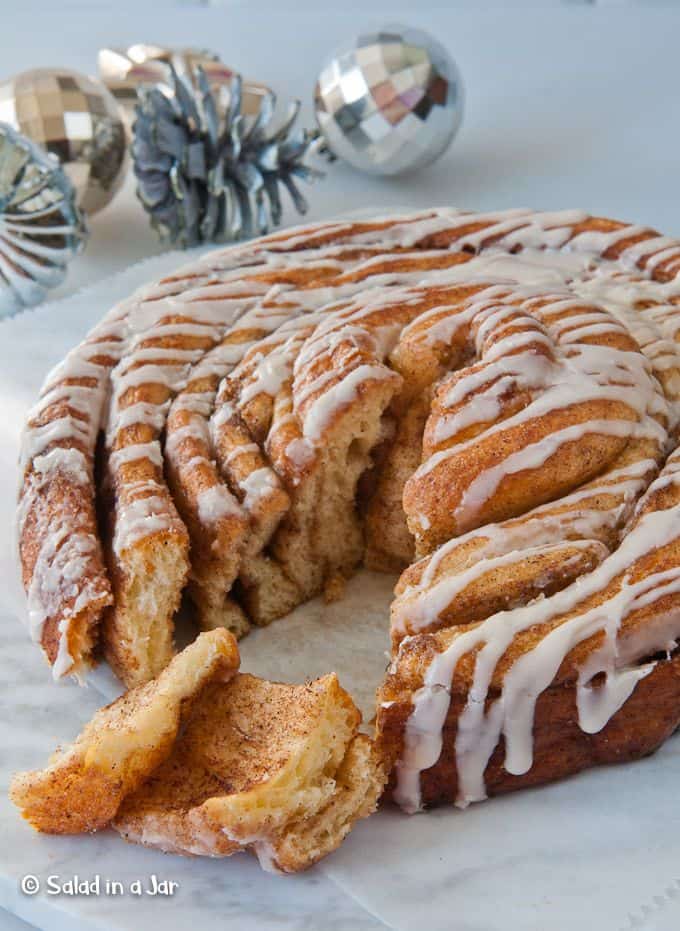 This Giant Cinnamon Roll recipe makes 2 8-inch round cinnamon rolls.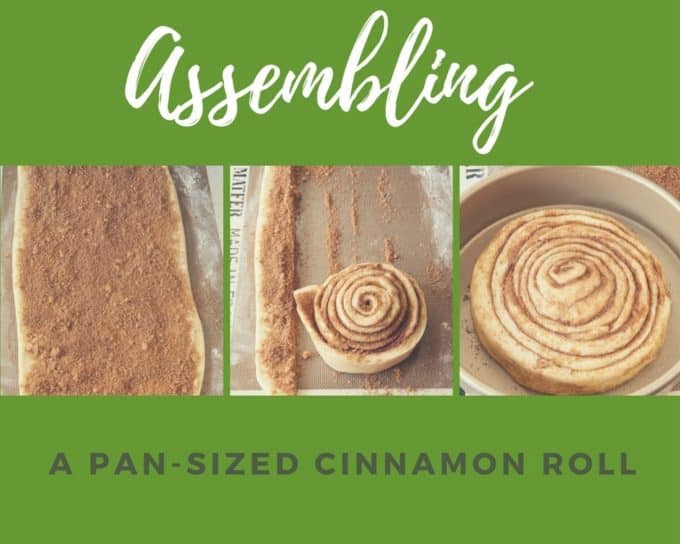 After modifying my original cinnamon roll recipe just slightly, these rolls are a touch richer and even more delicious.
RELATED POST: My Favorite Cinnamon Rolls
As seen in the picture below, rolling out the dough for this Giant Cinnamon Roll is a departure from the classic method. I will try my best to describe the process but if you are confused, email me or leave your question in the comments.

Try this magical substitute for cinnamon:
I have a new vice called Homemade Chai Spice Blend from a blog named Perry's Plate. Not only is it remarkable in many of the foods the blog-author suggests, but also with some of my own ideas.
Try it as a substitute for plain cinnamon in the filling of this huge cinnamon roll for a taste experience you won't soon forget. That being said, you can't go wrong with the traditional brown sugar and cinnamon filling.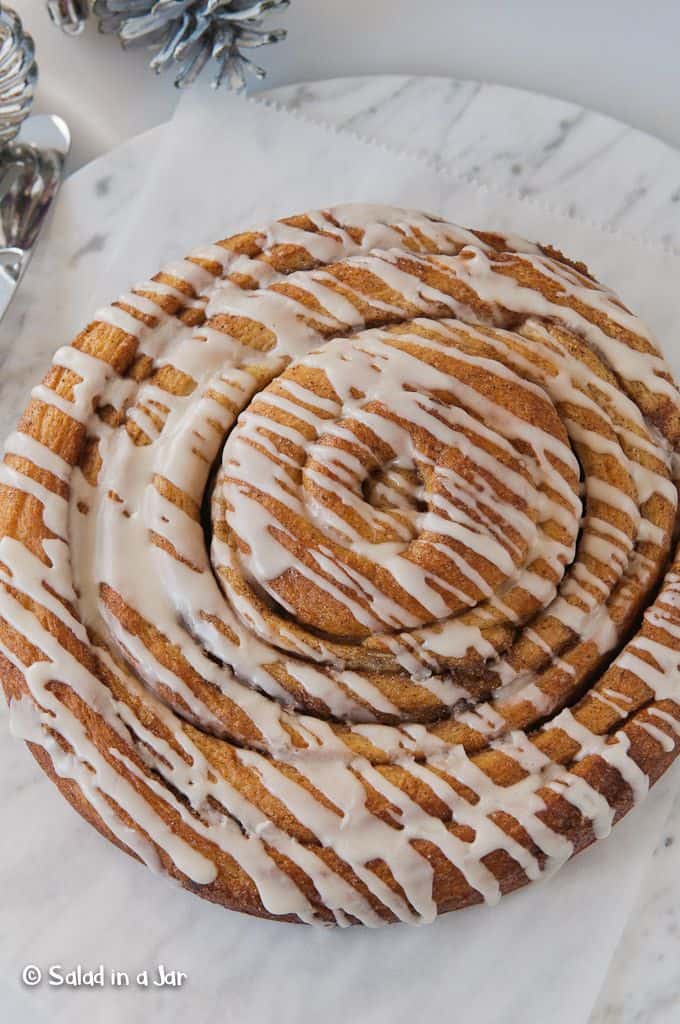 Are you a new owner of a bread machine?
A bread maker is one of my best friends in the kitchen. However, I don't use it as most people do. Instead, I only use the DOUGH cycle to mix and knead the dough. Then I shape the dough by hand and bake it in a conventional oven. It opens up a whole new bread-making experience.
---
RELATED POST: 6 Bread Machine Secrets You Need To Know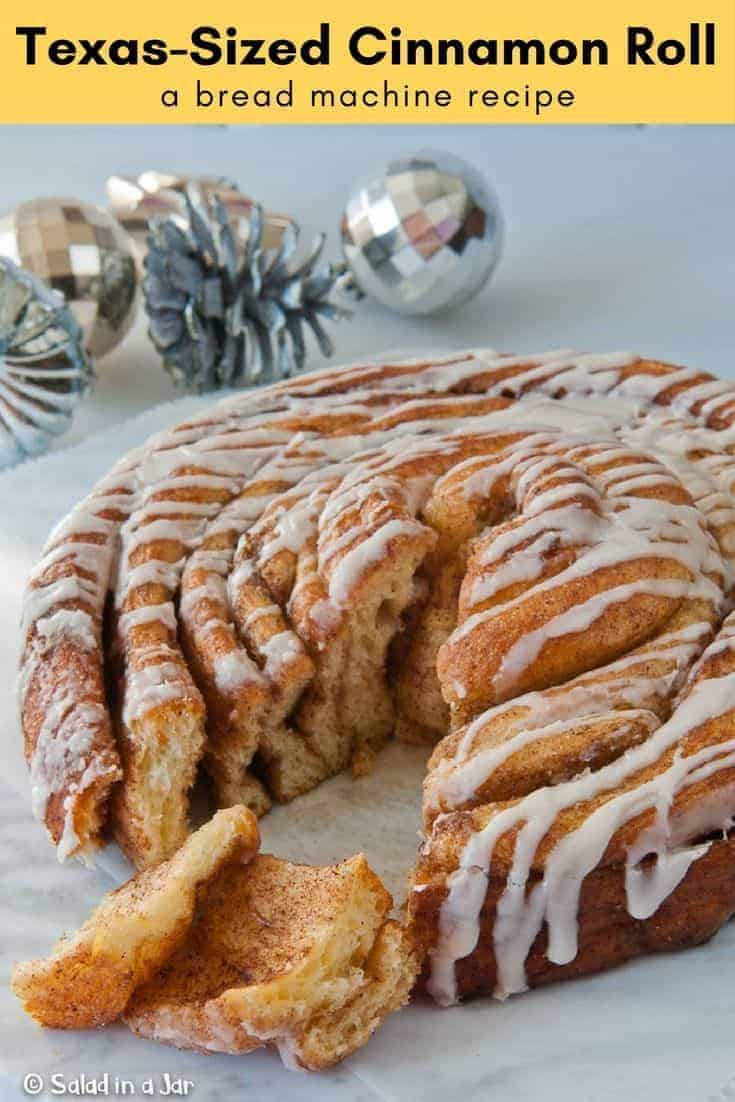 If you enjoyed this recipe, it would help others and me if you gave it a five-star rating inside the recipe card below. 🤩 No comment required. Thank you.

Hope to see you again soon!
Paula
p.s. Questions or suggestions? Please email me: Paula at saladinajar.com.