Whether you are just now unpacking a new machine or digging one out of the attic, don't miss these tips from a bonafide bread machine lover. I can't wait to share secrets and recipes to help you make many delicious bread memories–the kind your family will talk about and enjoy for years.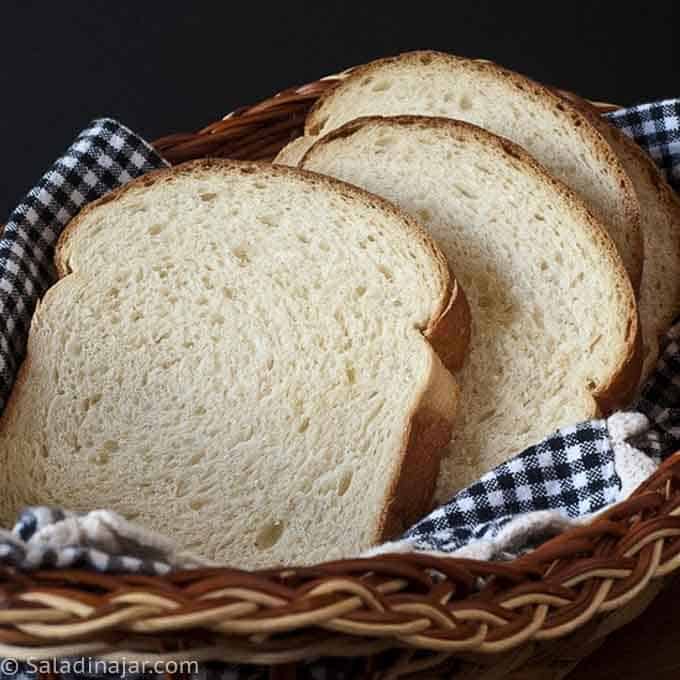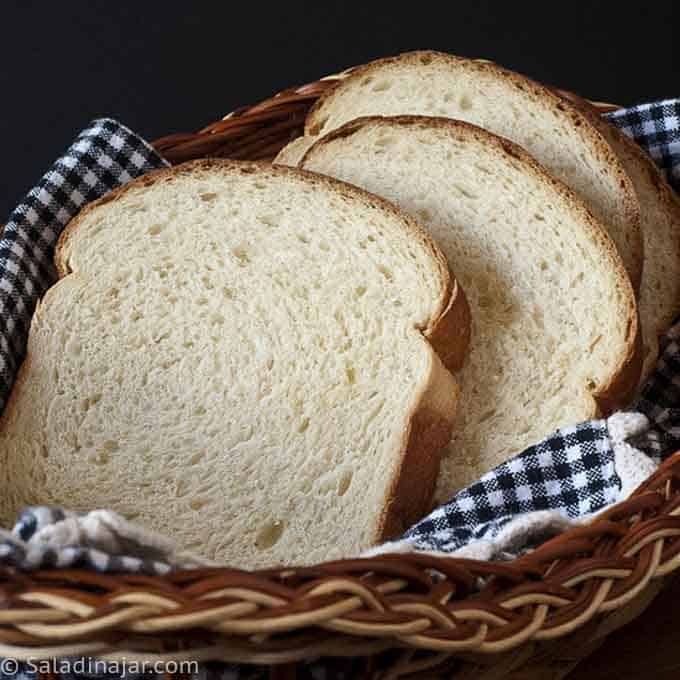 Sweet Milk White Bread mixed and kneaded in a bread machine, but baked in a conventional oven.
If Santa brought you a bread machine, you might be wondering where to start.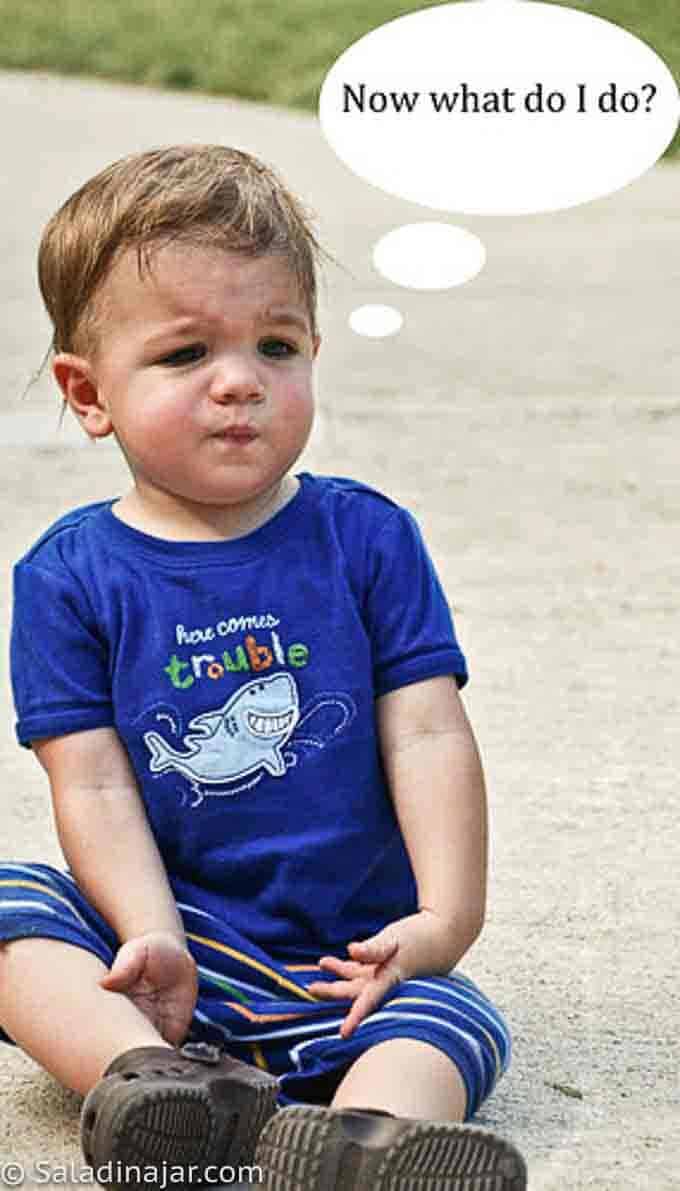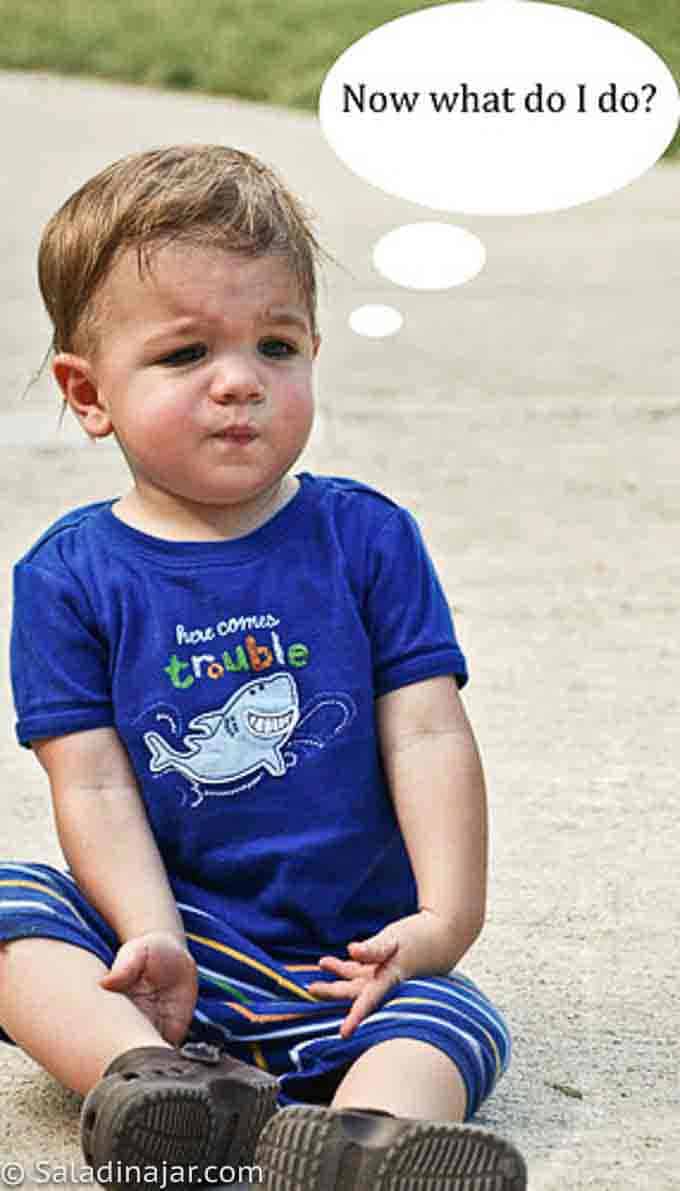 You could read the manual. (Just kidding! Who has time for that?)
Once you unpack and wash all the parts, here are a few recommendations you may or may not find in the manual.
---
---
6 Bread-Machine Secrets Especially for Beginning Bread-Bakers
#1
Start simple.
(If you are already an experienced bread-maker, skip this one.) If you have never made bread before, use a bread machine mix from the grocery store and observe the consistency of the dough in various stages.
Begin with a simple recipe like pizza dough. It's my favorite, and it's almost fool-proof. Try focaccia with it, too.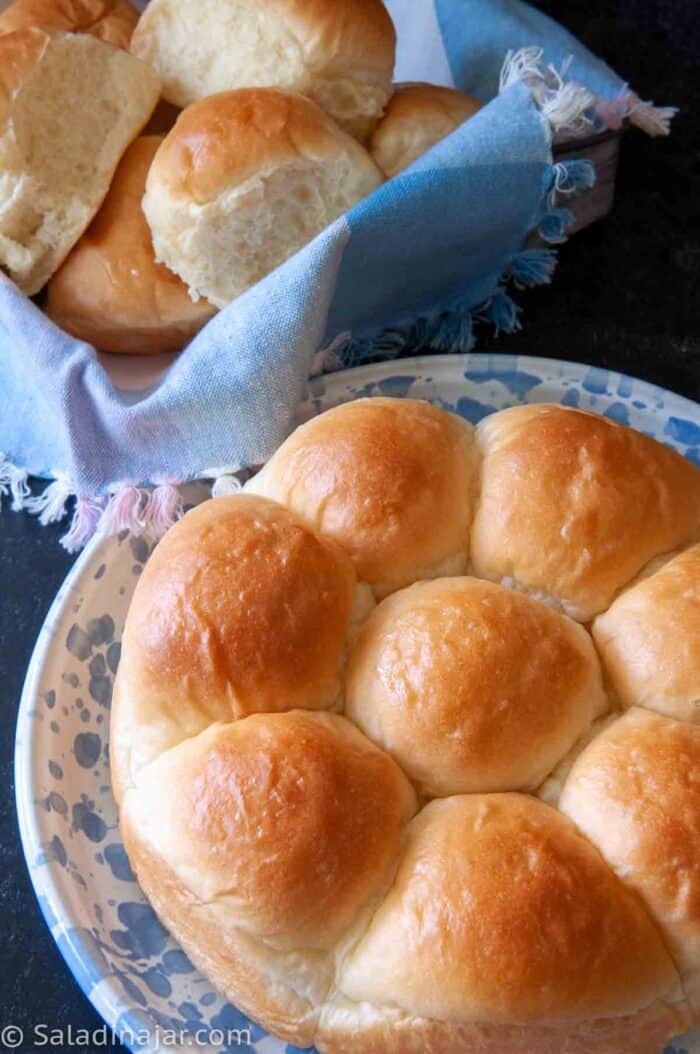 #2
Be cautious about substitutions.
In the beginning, try to follow the ingredient list as carefully as possible to maximize your chances of success.
Substituting whole wheat flour for white or even all-purpose flour for bread flour is not necessarily a 1-to-1 proposition. Different flours absorb different amounts of moisture and have varying amounts of gluten.
All yeast is not the same. Don't substitute regular yeast for instant or bread machine yeast. Each type must be handled differently. As you get experience, you will learn how to use either type of yeast in any given recipe.
#3
Don't be afraid to open the lid.
Take a peek 5-10 minutes into the mixing process. I cannot stress this enough to avoid inedible surprises!!!
If nothing is happening, the blade may not be present or engaged. Many times I have had to plunge my freshly washed index finger through the unmixed ingredients to push it down into the proper position so it could do its job. I've even forgotten to install the blade before adding ingredients to the pan.
If the dough is too moist, it will level out like a thick soup. Add flour one tablespoon at a time until it makes a tacky ball that touches the wall of the pan and then pulls away.
If the dough is too dry, it will form a ball that doesn't touch the sides or may slap loudly against the side of the pan. (If it's very dry it won't even form a ball.) Add water one tablespoon at a time until you get a tacky ball.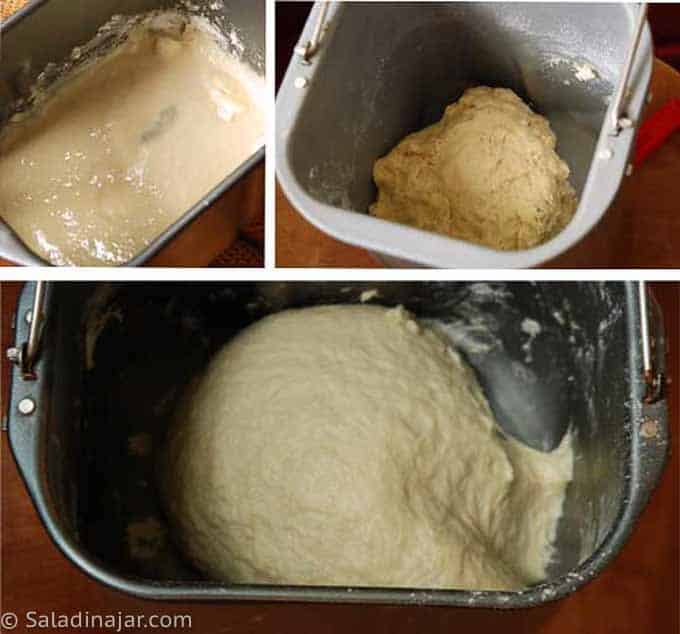 Top left–too wet; Top right–too dry; Lower–Just right
When you learn how to gauge the consistency of the dough and can add water or flour as needed, the bread machine world is your oyster.
Although experience is helpful, I'm hoping you'll have beginner's luck and your bread will turn out superbly the first time.
#4
Stick with the dough cycle only.
In case you haven't read my blog before, I rarely bake bread in my machine. I use the dough cycle to mix the ingredients. Then, I remove the dough to a floured board where I shape it. Finally, bake it in a conventional oven.
This method gives me more control, more shaping options, and a better crust on the finished product. If I'm going to ingest luxury calories, they better be worth it. Bread baked in a bread machine rarely makes the cut.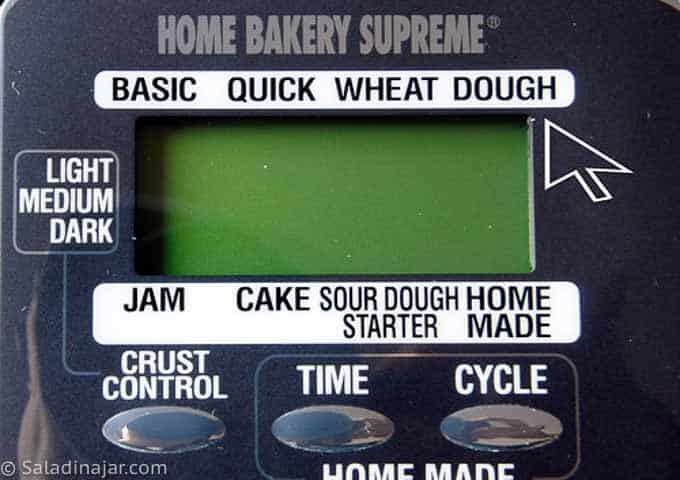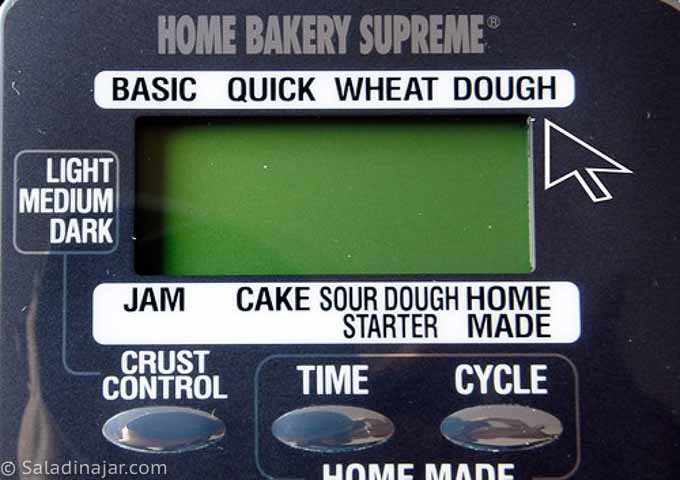 My favorite button on a bread machine.
#5
Invest in quality bakeware and accessories.
If you decide you want to bake your bread-machine-mixed dough in a regular oven, you will want a nice crust on your bread. Purchase good pans.
Here are my suggestions. The last three items listed are excellent if you are a serious bread-baker.
Two heavy-duty pizza pans with a dark finish (Check e-bay for these. Often sold off from defunct pizza restaurants.)
Two (8 or 9-inch with 2-inch high sides) heavy-duty cake pans with dark interior or gold finish
4×8-inch loaf pan for recipes containing approximately 3 cups of flour
Instant-read thermometer or this smaller one (paid links)–helps to gauge when the bread is fully baked
Freebie shower caps–perfect for covering pans of formed dough for second rising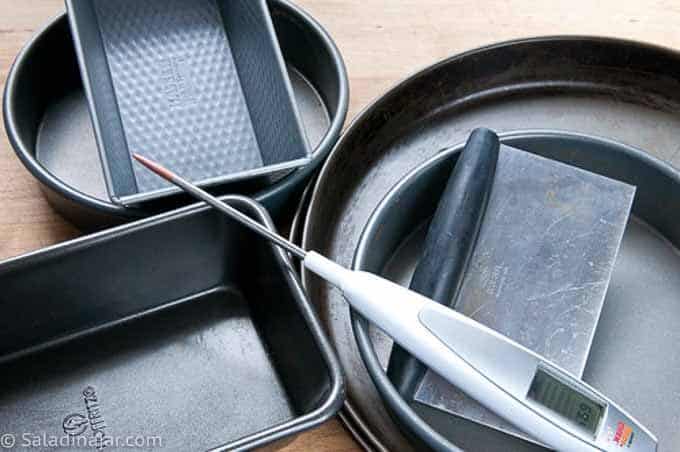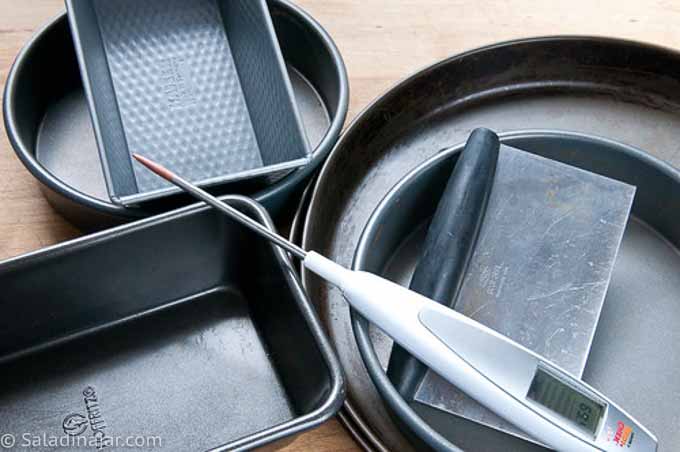 Heavy, dark-colored pans, instant-read thermometer and a dough scraper
#6
Consider the ambient temperature.
(Ambient temperature refers to the area or room where your bread machine sits.)
If your house is chilly, the dough may not rise to double in the time allotted by the dough cycle. Leave the bread dough inside the machine to continue proofing.
To do otherwise will keep the yeast from developing to its full potential resulting in less flavor and dense texture.
Another option…
Consider moving your machine to a warmer spot in the house. Even though bread machines contain a heating element, the room temperature can make a huge difference in how fast the dough rises.
Third option…
Transfer the dough out of the bread machine pan into another bowl. Cover it. Set it inside a slightly warm oven or on top of a water heater or any place you know to be warm.
If you have a question or things aren't working out like you hoped, leave me a comment and I will get back to you ASAP.
---
Would you like more information about using a bread machine?
---
---
Pin the picture below to save for later.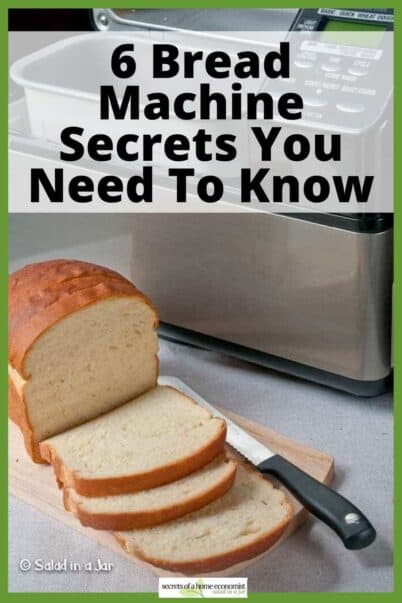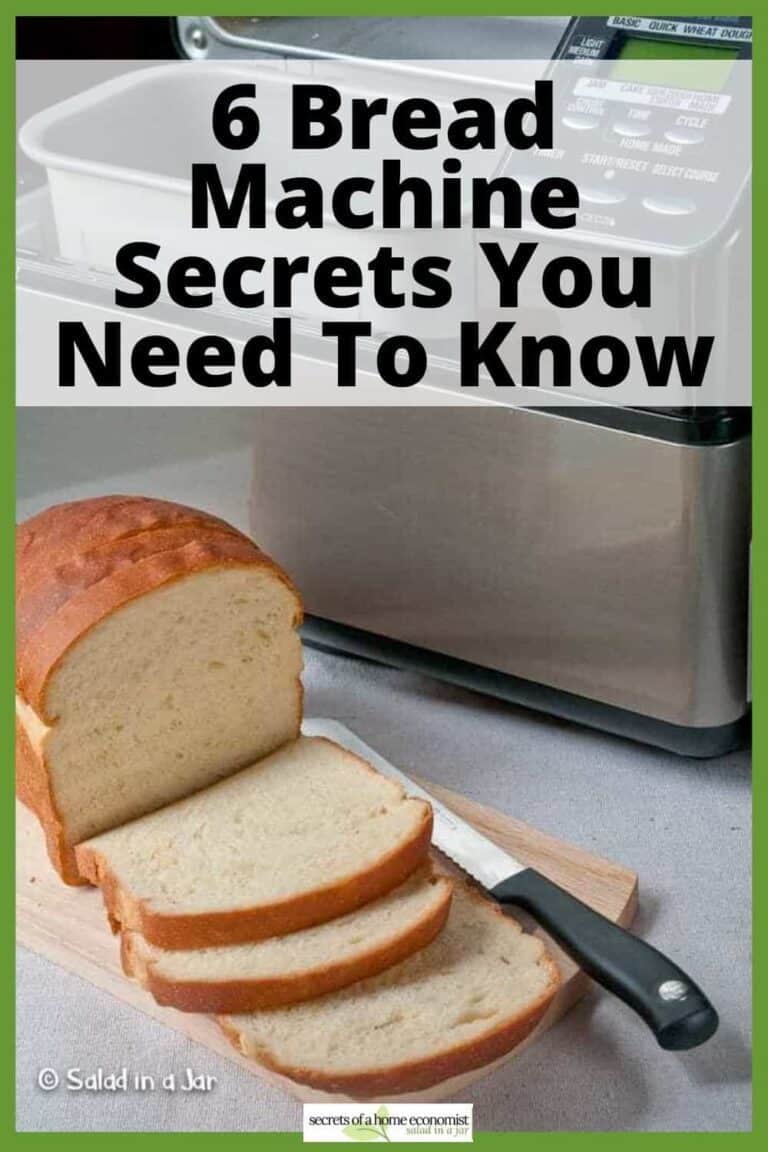 ---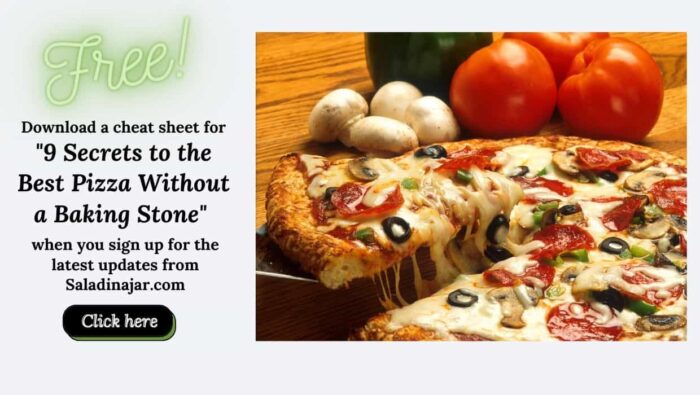 ---
If you have a question or problem you need help with, please write it in the comment section below so I can respond back. You can also email me privately: paula at saladinajar.com.

Thank you for visiting!
Paula