Preview: These Chocolate Ganache Tartlets start with either a chocolate or vanilla shortbread crust and are filled with rich chocolate ganache. They are decadent! The small size makes them perfect for serving and eating at showers and wedding receptions.
The chocolate ganache filling in these cute little tartlets is so easy, it's almost embarrassing when people give you compliments.
These Mini Chocolate Tarts are a cousin to my Fresh Fruit and Cream Mini-Tarts, one of the most popular recipes on this website. An unbelievably rich, chocolate and truffle-like mixture replaces the cooked custard filling of the original mini-tarts.
Tips for making the shortbread crusts: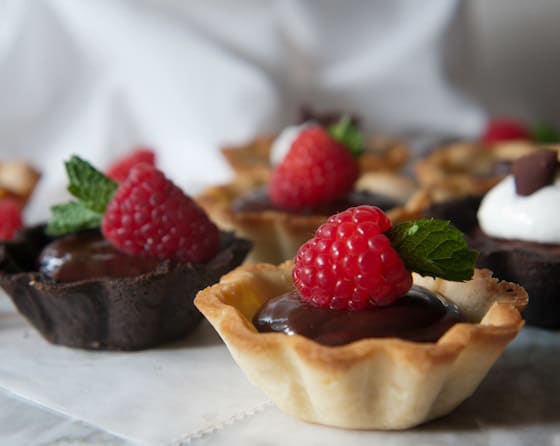 #1
Practice makes all the difference.
The tart shells themselves can be a little challenging, but practice makes all the difference. If you are planning to make these for a momentous occasion, I highly recommend you do a trial run with the crusts.
#2
Size matters.
Since your molds or containers may be a slightly different size than mine, it's hard to be specific about how many tarts the recipe will yield for you. I get 14.
#3
Where can I buy molds for these little pies?
You can purchase the silicone molds here. I HIGHLY recommend buying several. If you are a baker, you'll find many uses for them. They are a perfect size and nothing sticks to them.
---
How to roll out mini-tart shortbread crusts:
Form dough into a log. Chill for a couple of hours.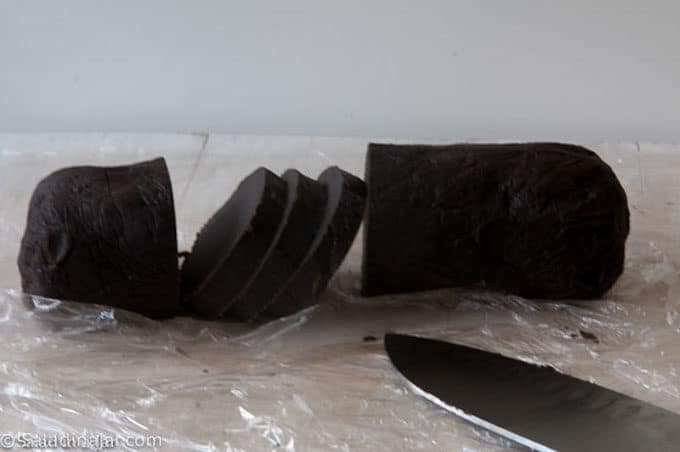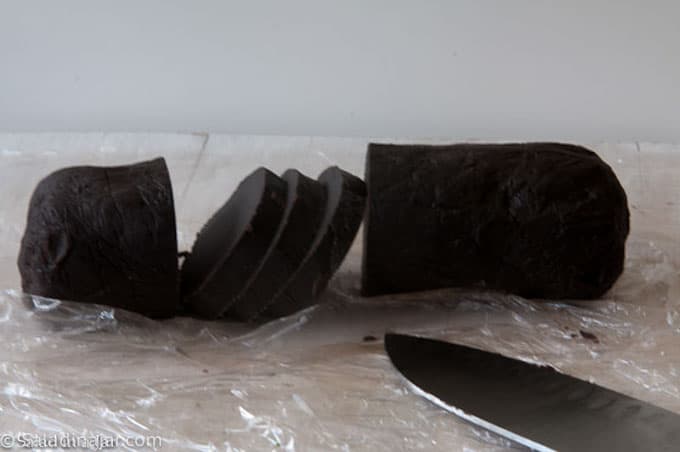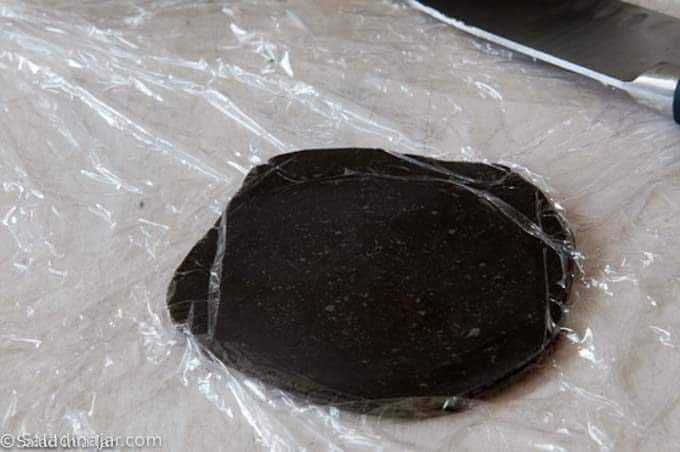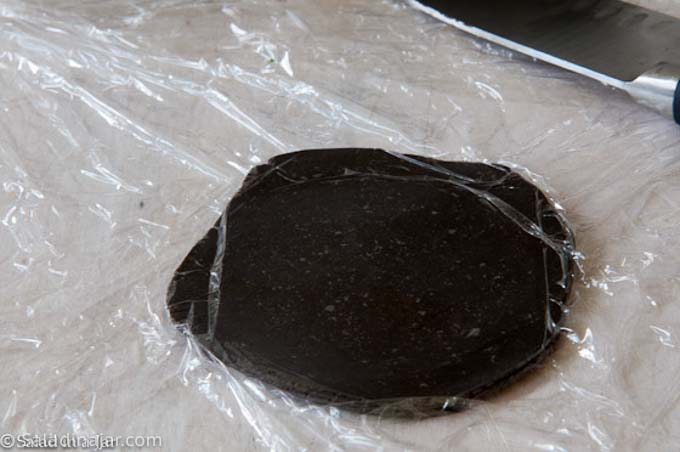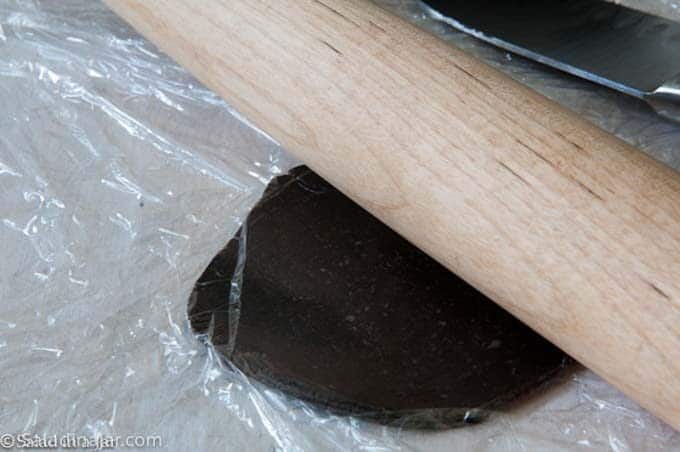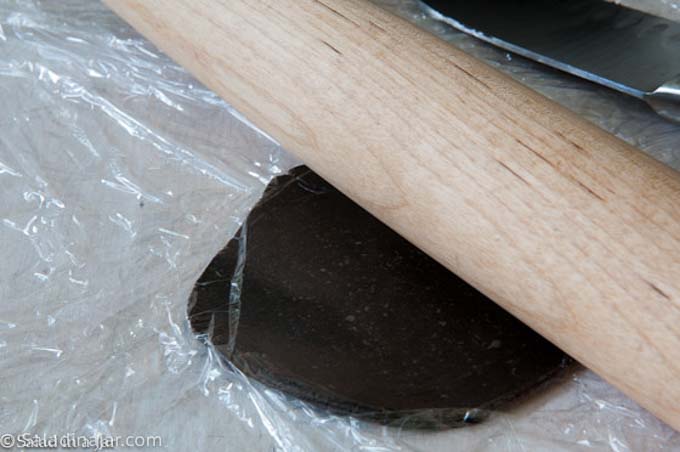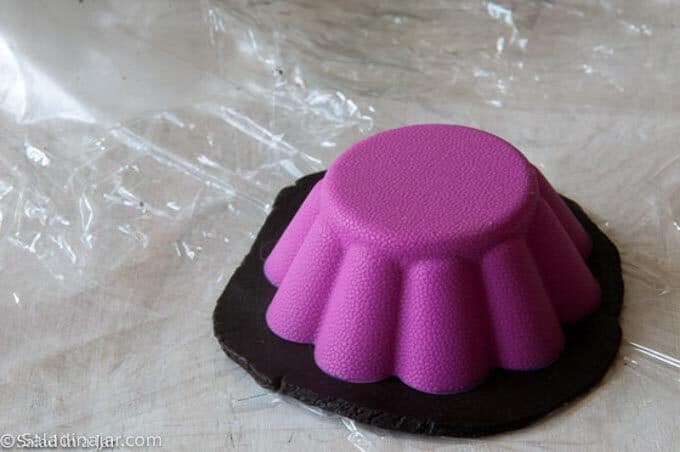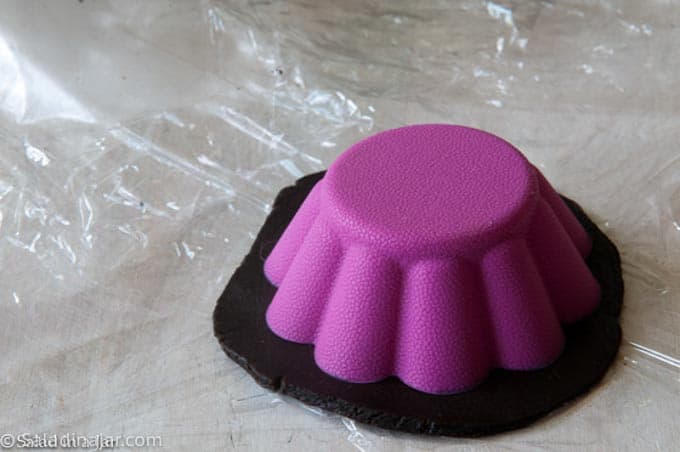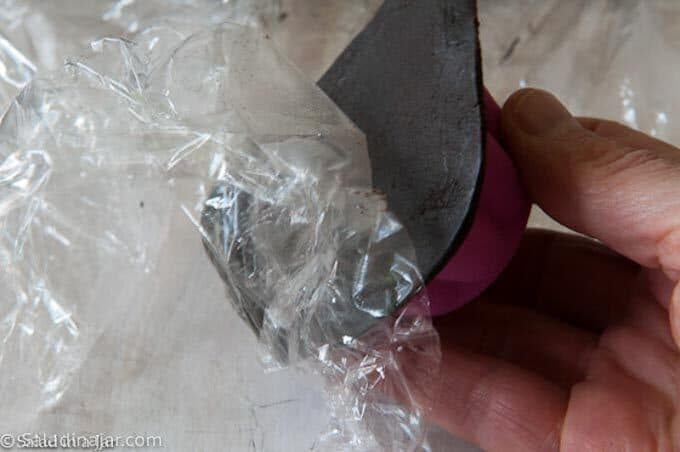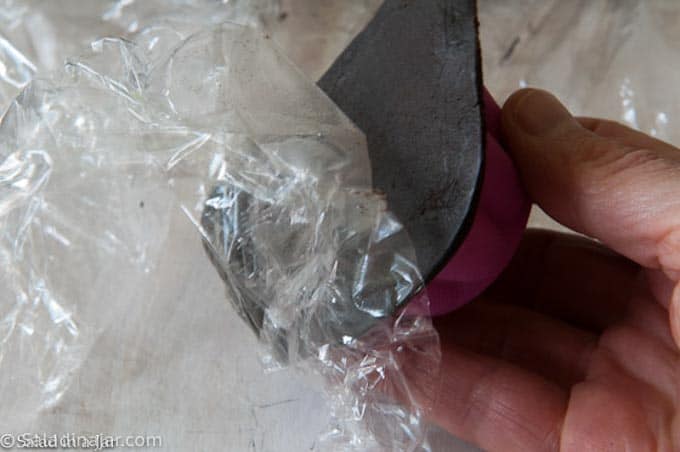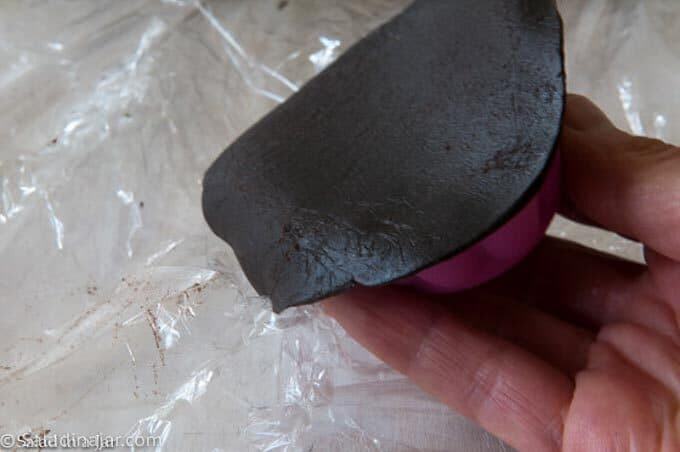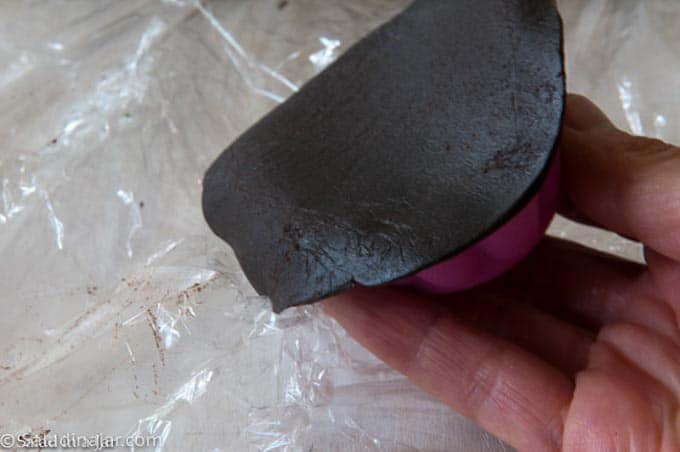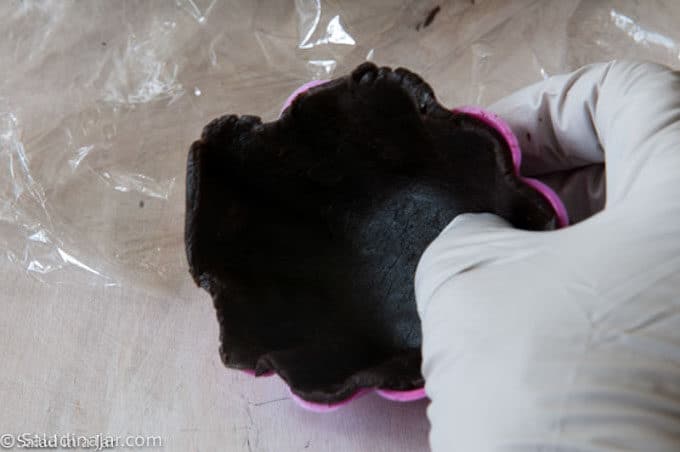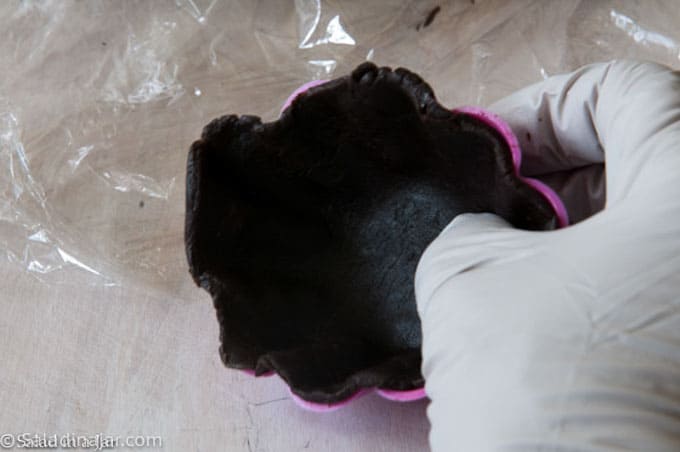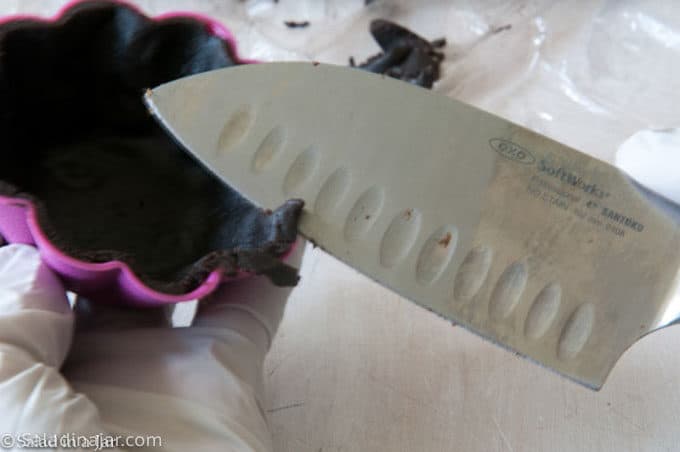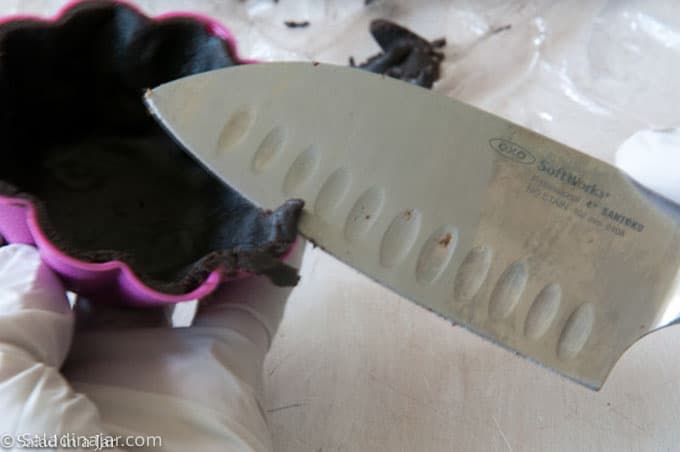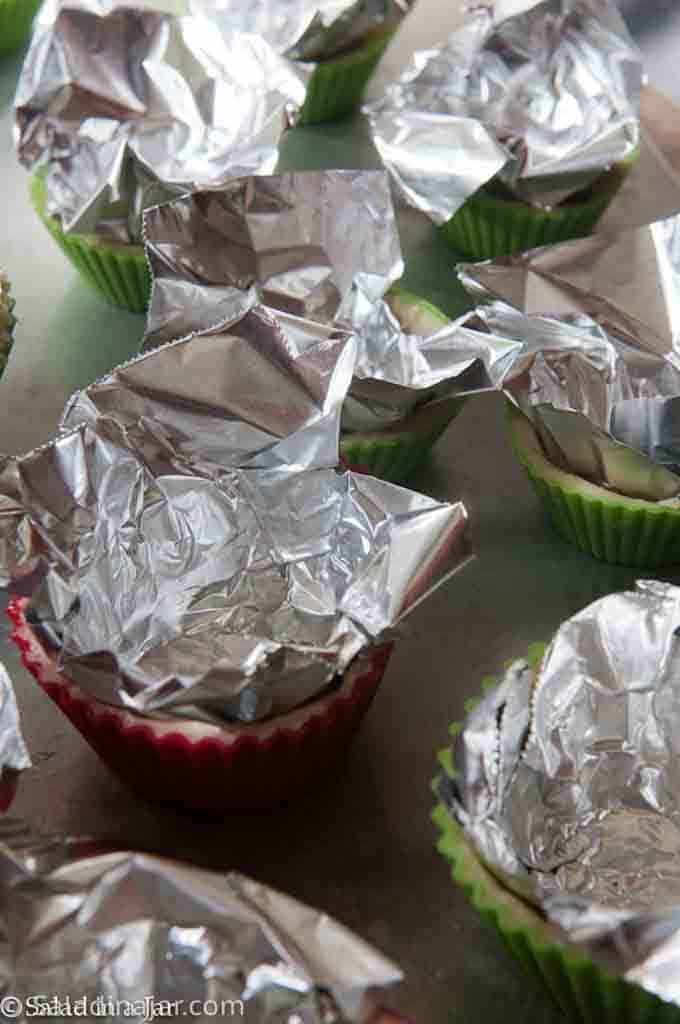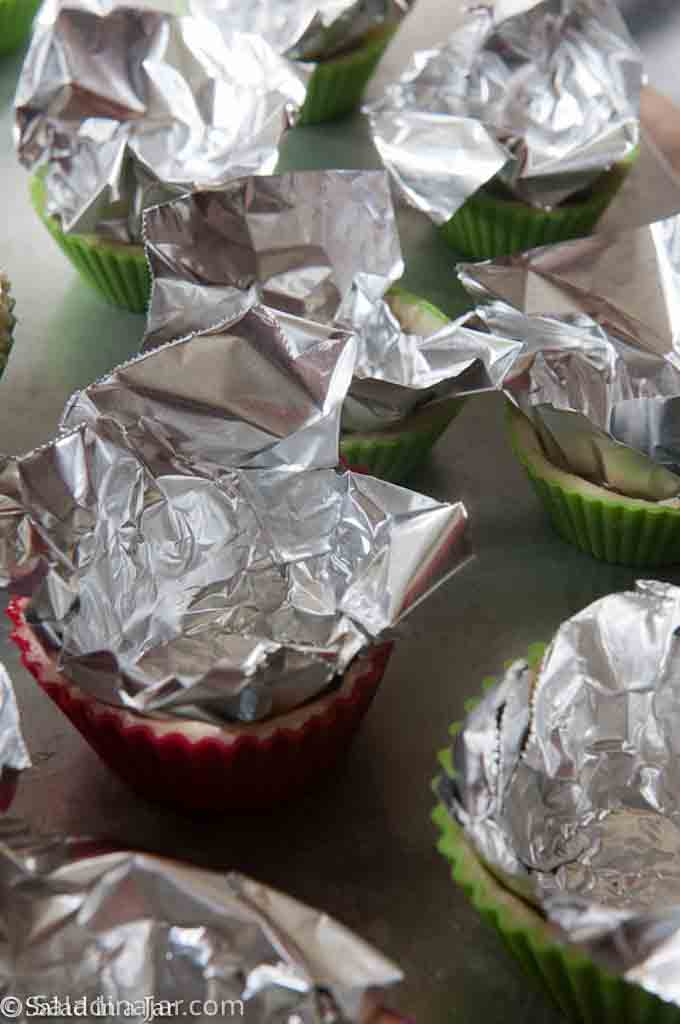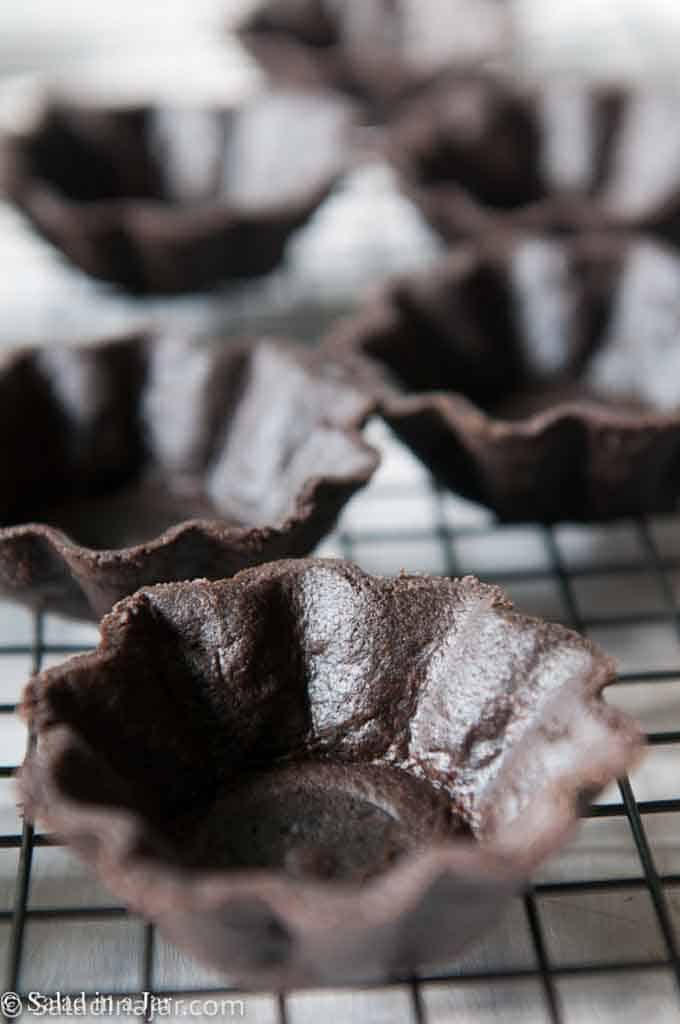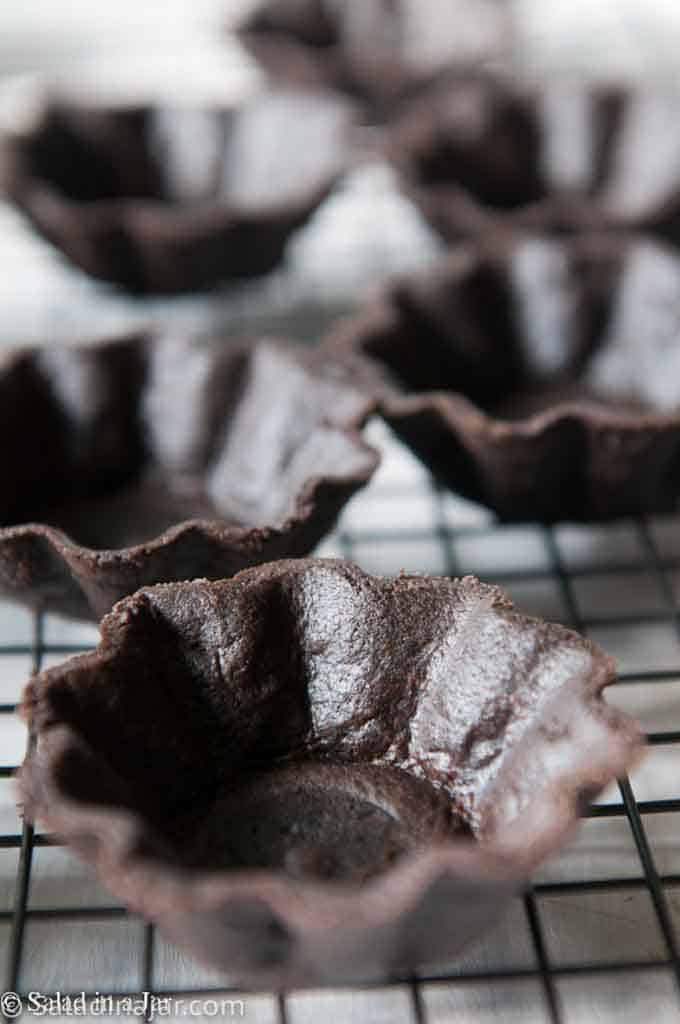 Whenever assembling a tray of party desserts, I love to make small portions and do a variety. It's fun to make some of the crusts chocolate (recipe included below) and some vanilla (recipe here). Both have their fans.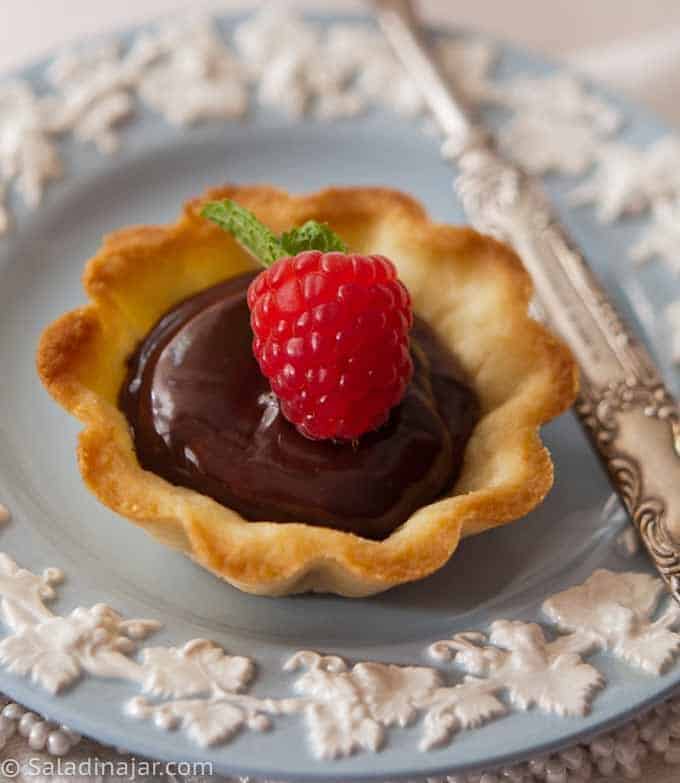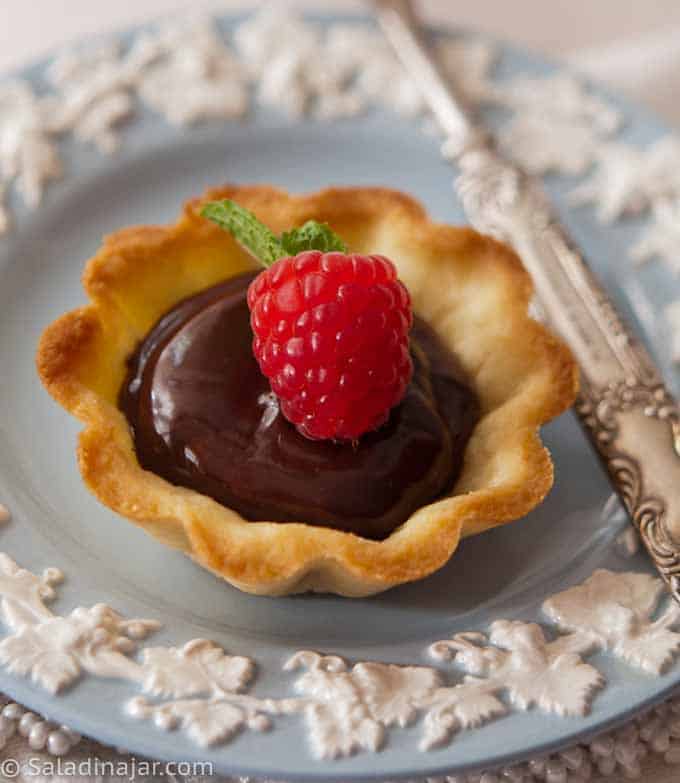 Unlike tart shells with a cooked cream filling, prepare ganache-filled shells 2-3 days ahead if it's more convenient.
Garnish the top with whipped cream and chocolate curls or shavings. Or make it simple. Use fresh fruit to add color and interest. Either of these should be added at the last minute.
---
More mini-tart recipes:
If you enjoyed this recipe, it would help others and me if you gave it a five-star rating inside the recipe card below. 🤩 No comment required. Thank you.

Hope to see you again soon!
Paula
p.s. Questions or suggestions? Please email me: Paula at saladinajar.com.