Preview: This Speedy Microwave Chocolate Pie with a Graham Cracker Crust is appropriate for any celebration or just because. Using the microwave makes a quick filling without the risk of scorching.
Does this sound familiar? Your family loves pie, but you think it's too much trouble. After all, they can wipe it out in less than 30 minutes. Did you know you can cook a silky-smooth scratch chocolate pie filling in your microwave in fewer than 8 minutes?
You don't need to temper the egg yolks, use a double boiler, or strain the filling after the chocolate pastry cream is cooked to remove "knots" or lumps in the pudding.
Tuck this quick and easy microwave chocolate filling into a graham cracker crust and garnish with whipped cream. Your fans will be thrilled.
Recipe inspiration:
Many people have traditional family recipes for a chocolate cream pie. I was mucking around in my sister's recipe box and found this recipe passed down from her mother-in-law years ago.
I changed a few things to make it even better.
First, I adapted the filling for cooking in a microwave. We prefer a standard graham cracker crust for chocolate pie, but you can use a traditional crust, too. My sister usually tops her pie with meringue, but I prefer whipped cream with chocolate.
We all like this pie because it's sweet, but not too much. Velvety smooth, but not too rich. Chocolatey, but not overpowering. Furthermore, all of the essential ingredients are most likely already in the pantry.
---
How much time does it really take to make this pie?
Add it up:
10 minutes to make the crust and pat it into the pie dish, and 10 minutes to bake the crust. 20 minutes for the crust.
5 minutes to mix up the filling and blend it. 7-8 minutes to microwave it, and 2 minutes to add the final ingredients. 15 minutes for the filling.
3 minutes to whip up the whipping cream topping. 3 minutes.
Chill time for the pie. 3 hours.
If you are efficient, you can start the filling as soon as you put the crust in the oven. You don't have to let the crust cool before adding the chocolate filling. However, you do have to chill the pie.
Everybody runs at a different speed in his kitchen. For example, I can have this pie ready to go in the fridge in 25-30 minutes. Once it's chilled (3 hours), it can be ready to serve in fewer than 5 minutes. I hope that gives you an idea.
I don't know about you, but it always takes me double the time predicted for a new recipe. After that, the time it takes me to assemble a recipe decreases dramatically each time I make it.
---
Ingredients and substitutions:
MILK: Any kind of milk regardless of fat content can be used. Of course, the more fat in the milk, the richer and tastier your pie. I favor whole milk if I have it on hand.

FLOUR: Bleached or unbleached all-purpose flour works best.

SUGAR: Feel free to play around a bit with the amount of sugar. My sister's recipe called for 1 cup but I think 3/4 cup is plenty.

COCOA: Both natural cocoa and Dutch-process cocoa can be used in this recipe. The color will be somewhat lighter with natural cocoa. I prefer the darker color of the Dutch-process cocoa.

According to Serious Eats, "Dutch process cocoa has a more intense "chocolatey" flavor while natural cocoa looks lighter in color and tastes slightly astringent. But since you're not dealing with any chemical leaveners, your choice of cocoa won't have much impact on the dessert's texture."

INSTANT ESPRESSO: Adding a small amount of instant espresso is a well-known trick to make a dessert taste more chocolatey. You won't be able to detect the flavor of coffee. Leave it out if you prefer.

EGG YOLKS: Use large eggs if possible. I freeze the yolks to use for angel food cake or spicy pecans.

BUTTER: Butter not only adds flavor (that's a good reason to use the real thing), but it also makes the pie more firm so that it cuts nicer.

VANILLA: I really love to use Mexican vanilla in chocolate desserts. It gives the slightest hint of cinnamon. If you don't have it or don't care for cinnamon, use regular vanilla extract.

SOLID CHOCOLATE: Use any good chocolate that melts easily. My favorite for this pie is a Ghiradelli semi-sweet chocolate bar. My sister does not add this chocolate, but I love the texture and taste it adds to the pie.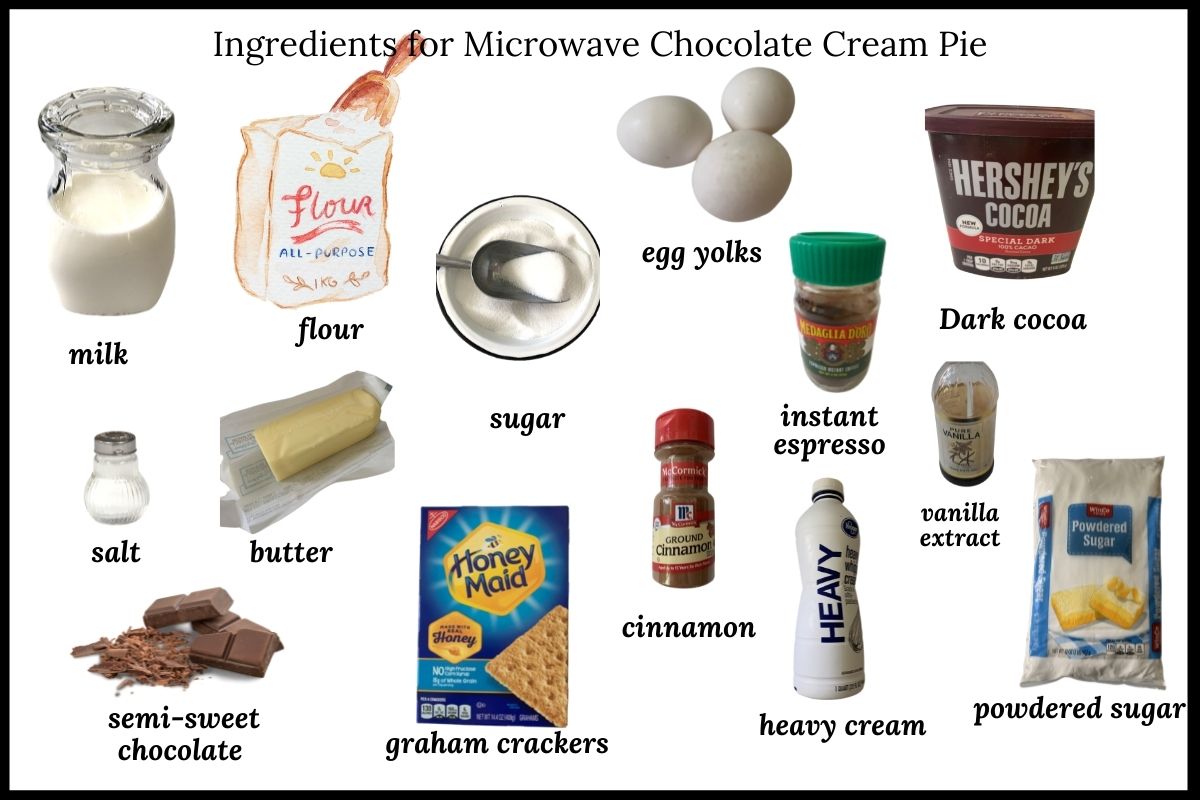 ---
FAQ about making a chocolate cream pie in the microwave:
What can I use to mix the filling if I don't have a blender or a food processor?
Use a good whisk to mix the filling before you put it into a microwave. Try to ensure there are no lumps before you start cooking. As the filling cooks, give it a good whisking every couple of minutes.
What if I end up with lumps in the filling?
When you use a blender and whisk several times while the filling cooks, you shouldn't have any lumps. But if you do, strain the filling through a sieve before you add the butter, vanilla, and chopped chocolate.
Can I make this pie with a meringue on top instead of whipped cream?
Yes, many people prefer a meringue, but not me. Unfortunately, because I've trained my family to prefer whipped cream, I can't give you many tips about making a meringue.
How do I store a cream pie?
Because it has eggs and milk, store this pie in the refrigerator. If you put whipped cream on top of the pie, it will eventually lose air and fall rather flat, usually by the next day.
---
Tips for making the crust:
Use a measuring cup to pack the crumbs into the pie plate.
2. The finer the crumbs, the better. A food processor works best, but you can also use a rolling pin on top of crumbs in a zippered plastic bag.
3. If your crust wants to fall apart, use more butter.
---
How to make a graham cracker pie crust: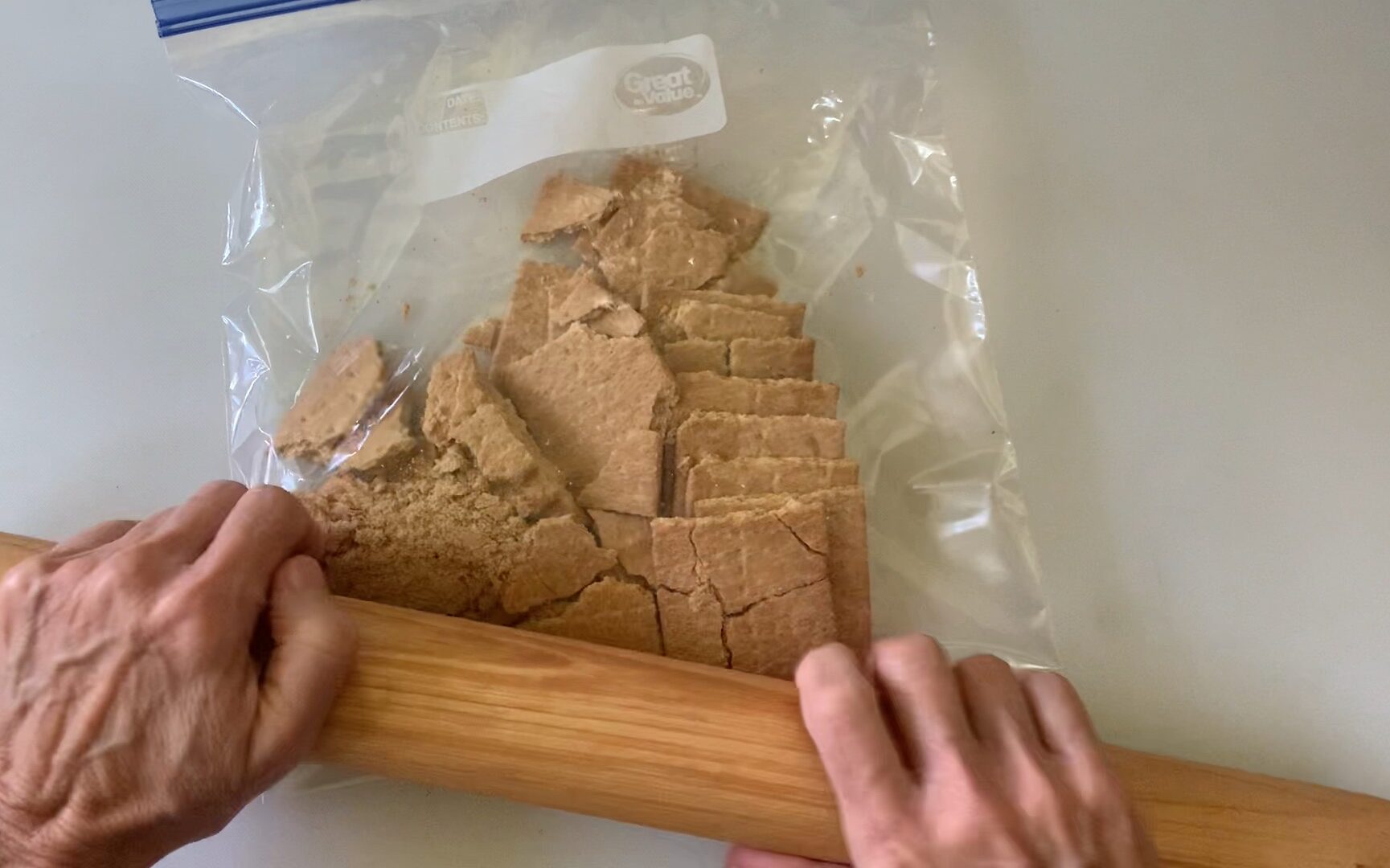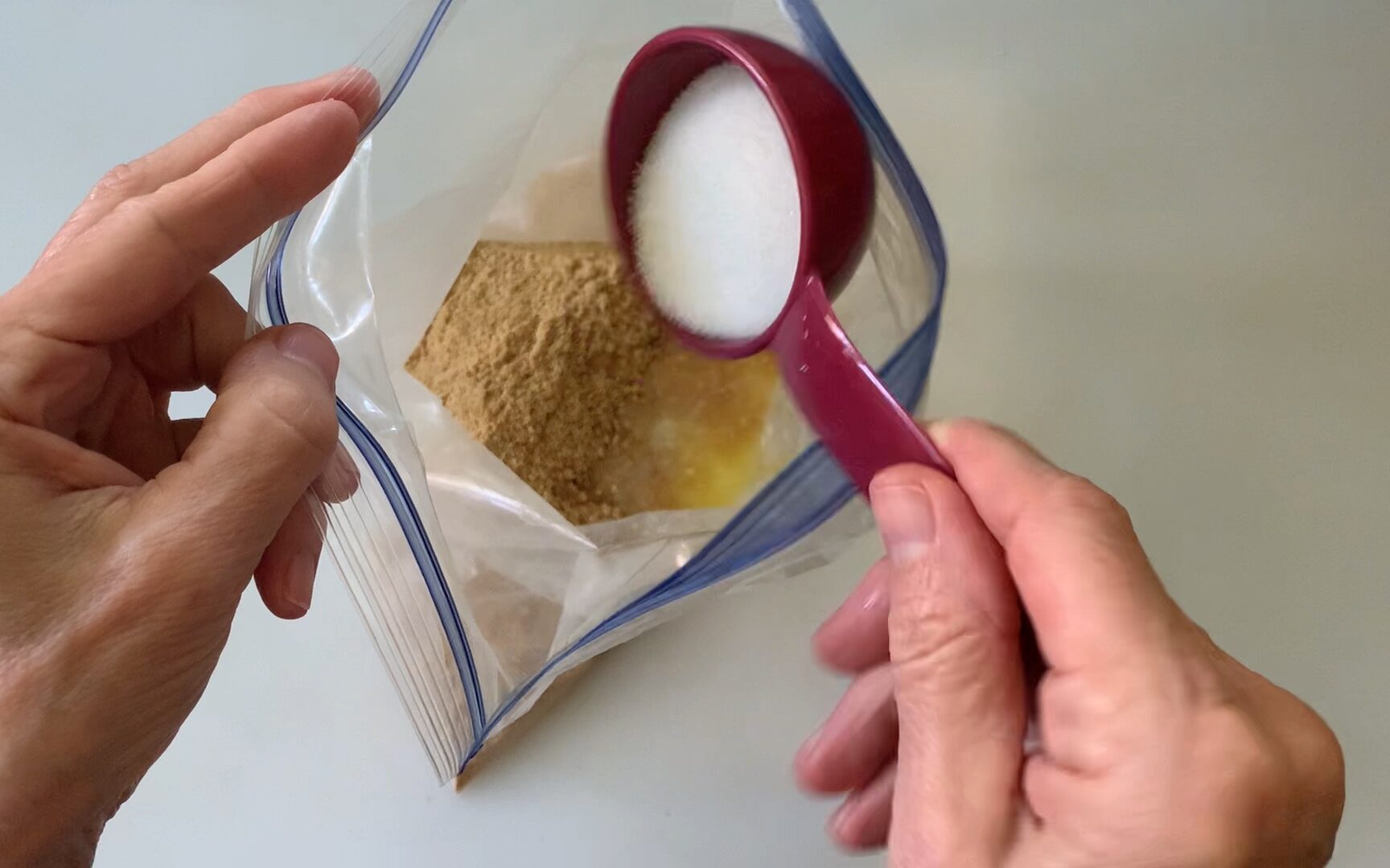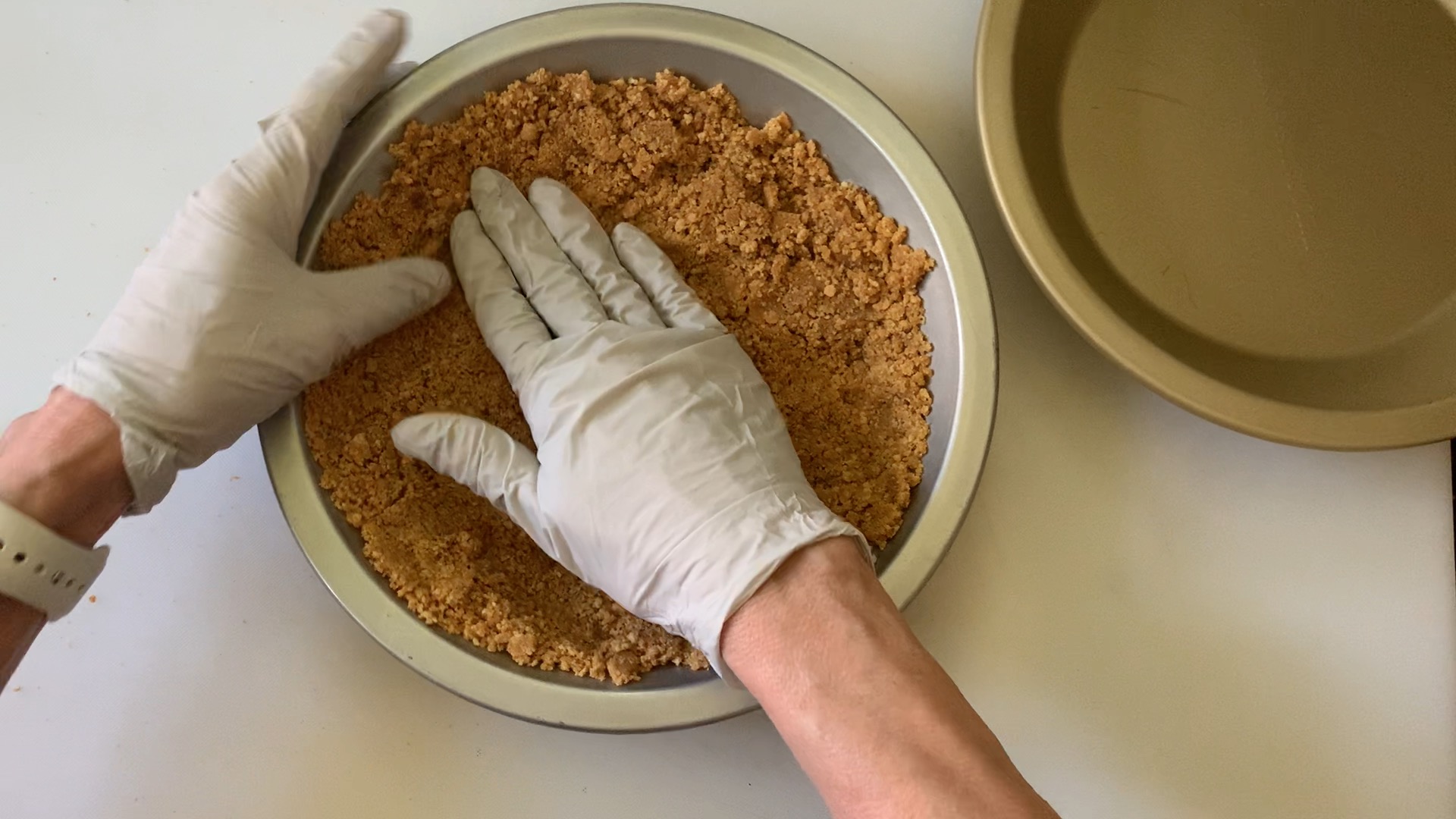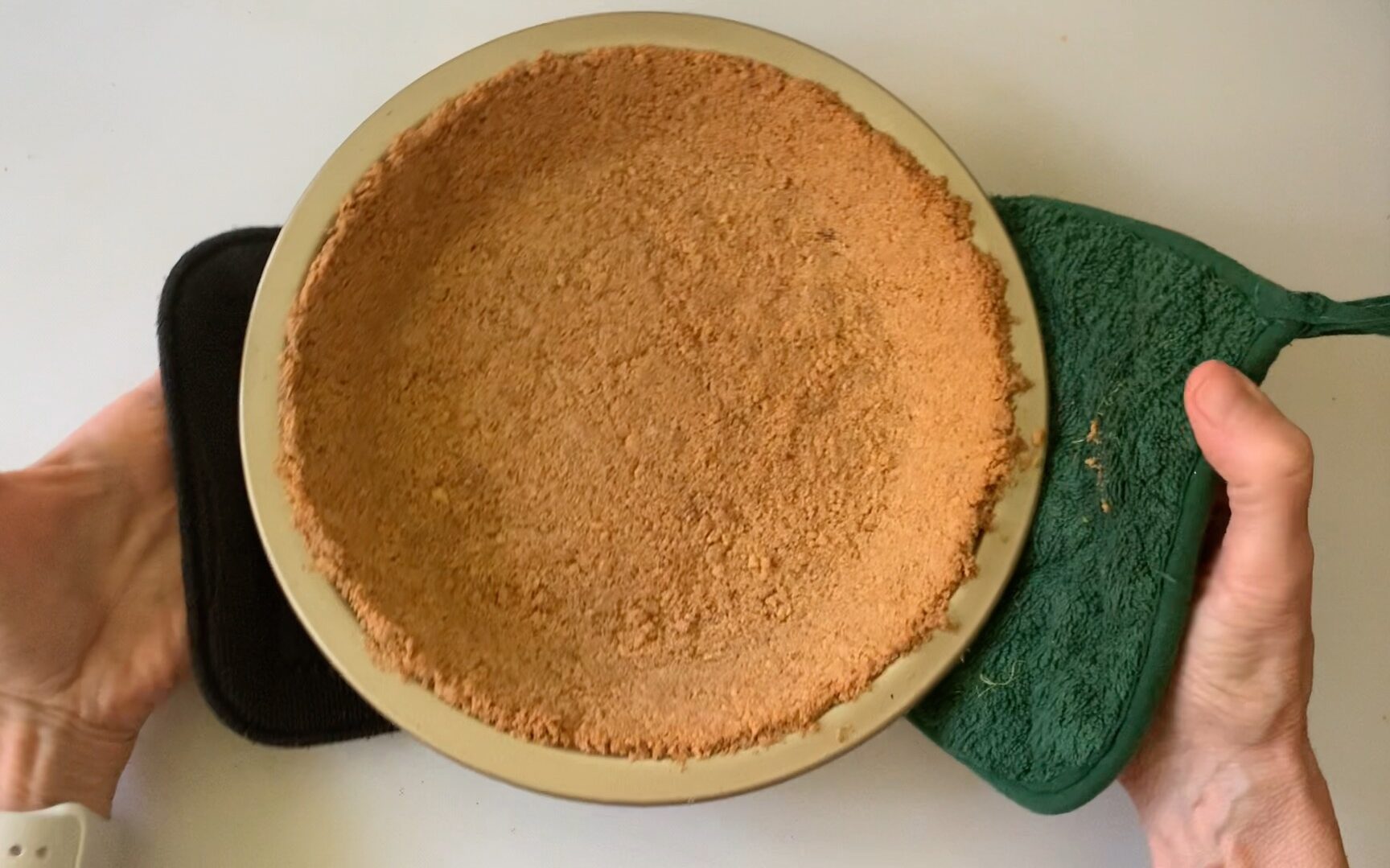 How to make a chocolate cream pie filling in a microwave oven: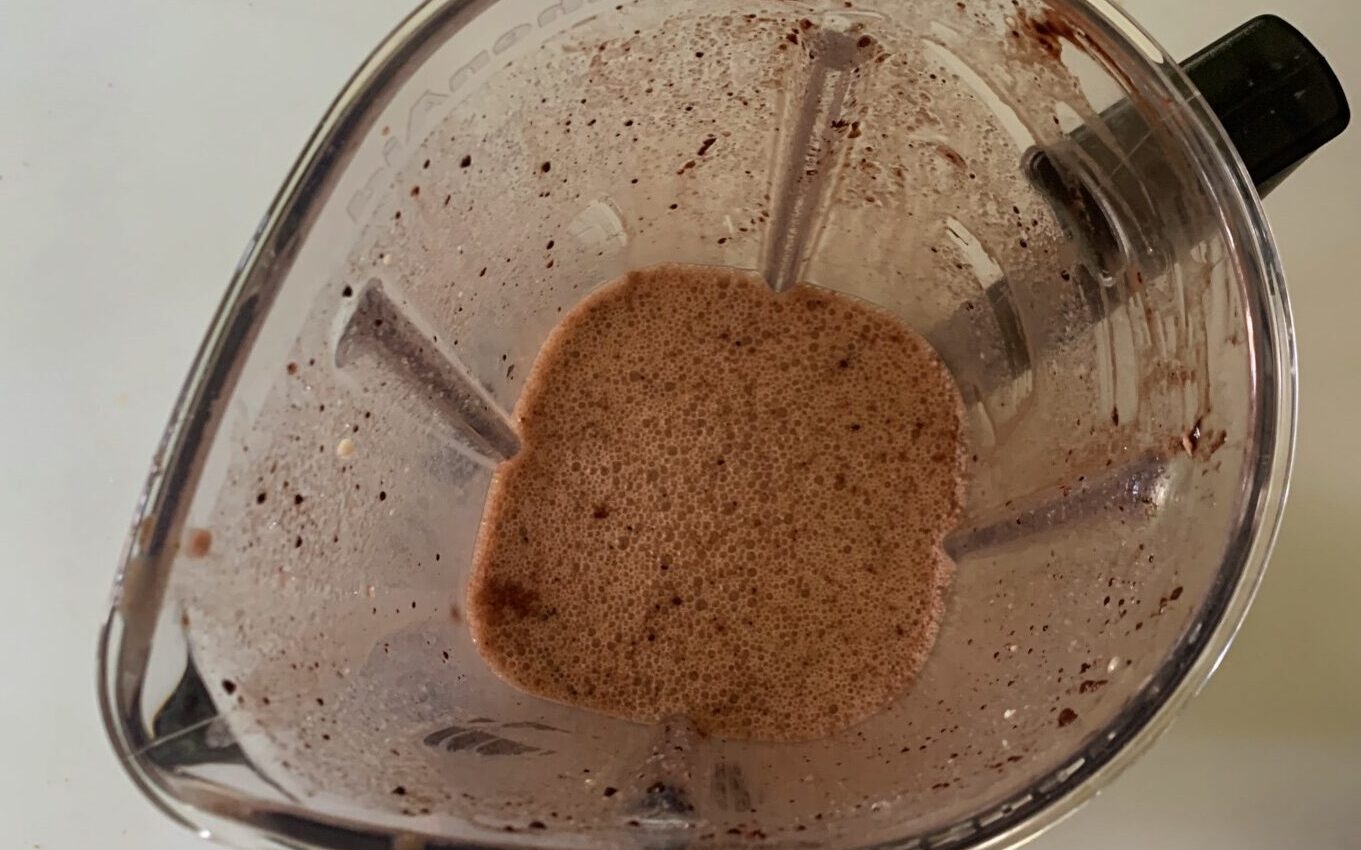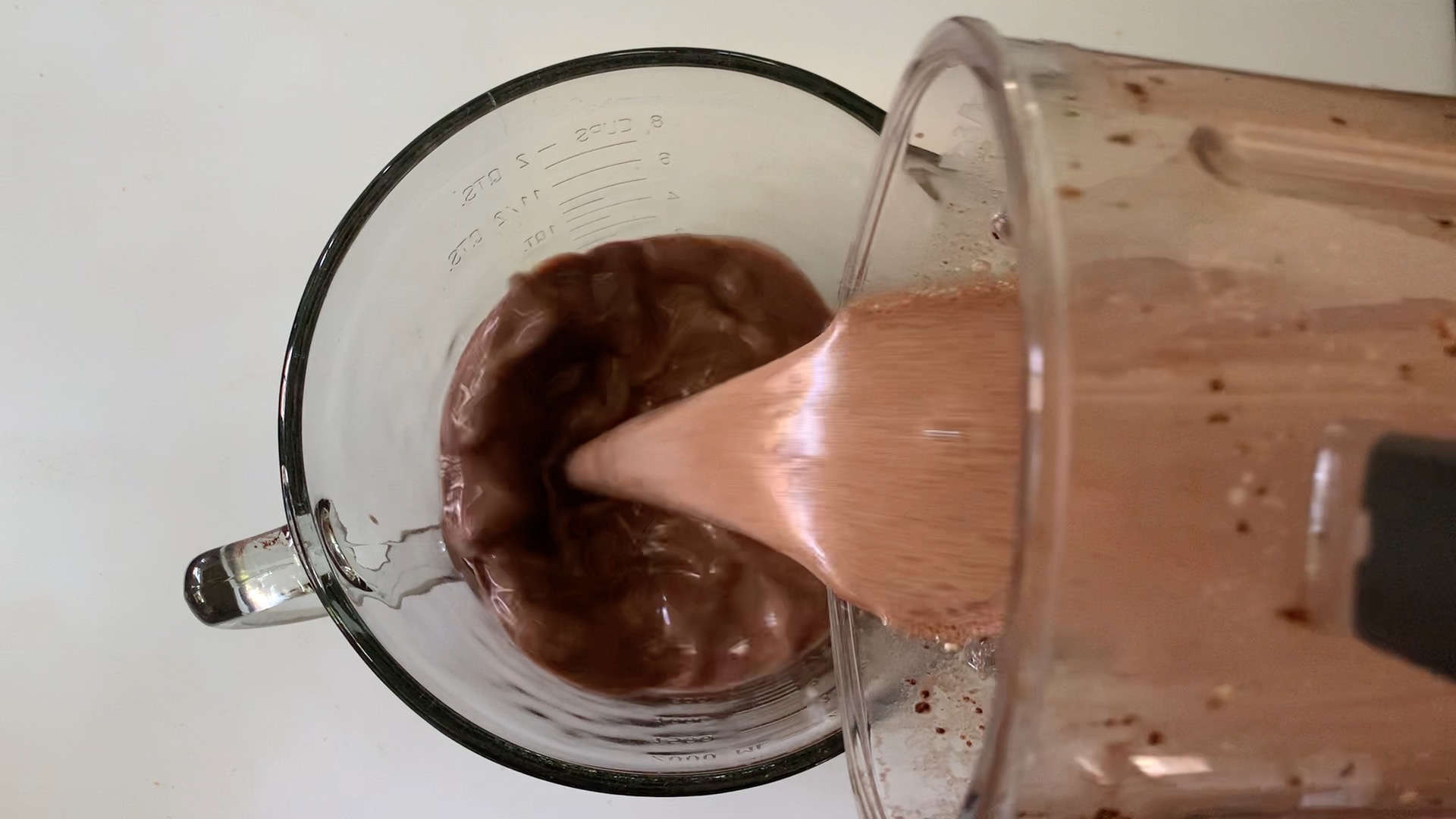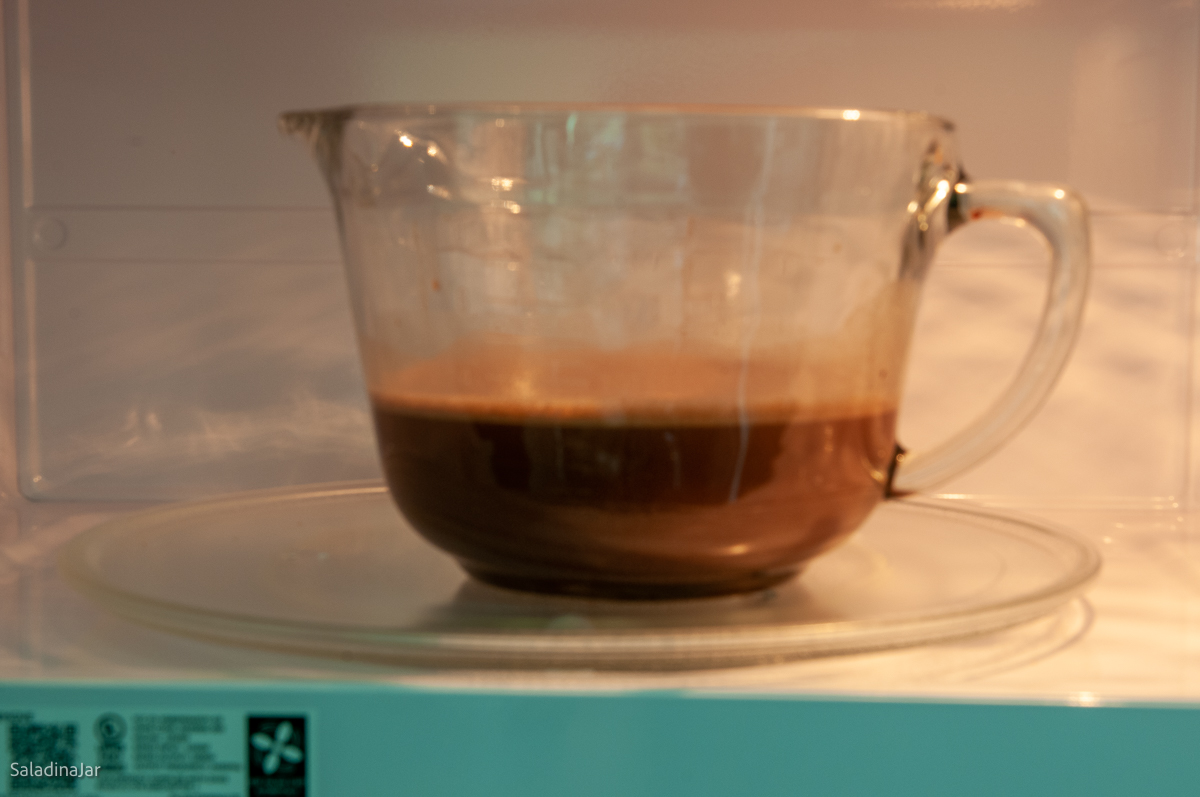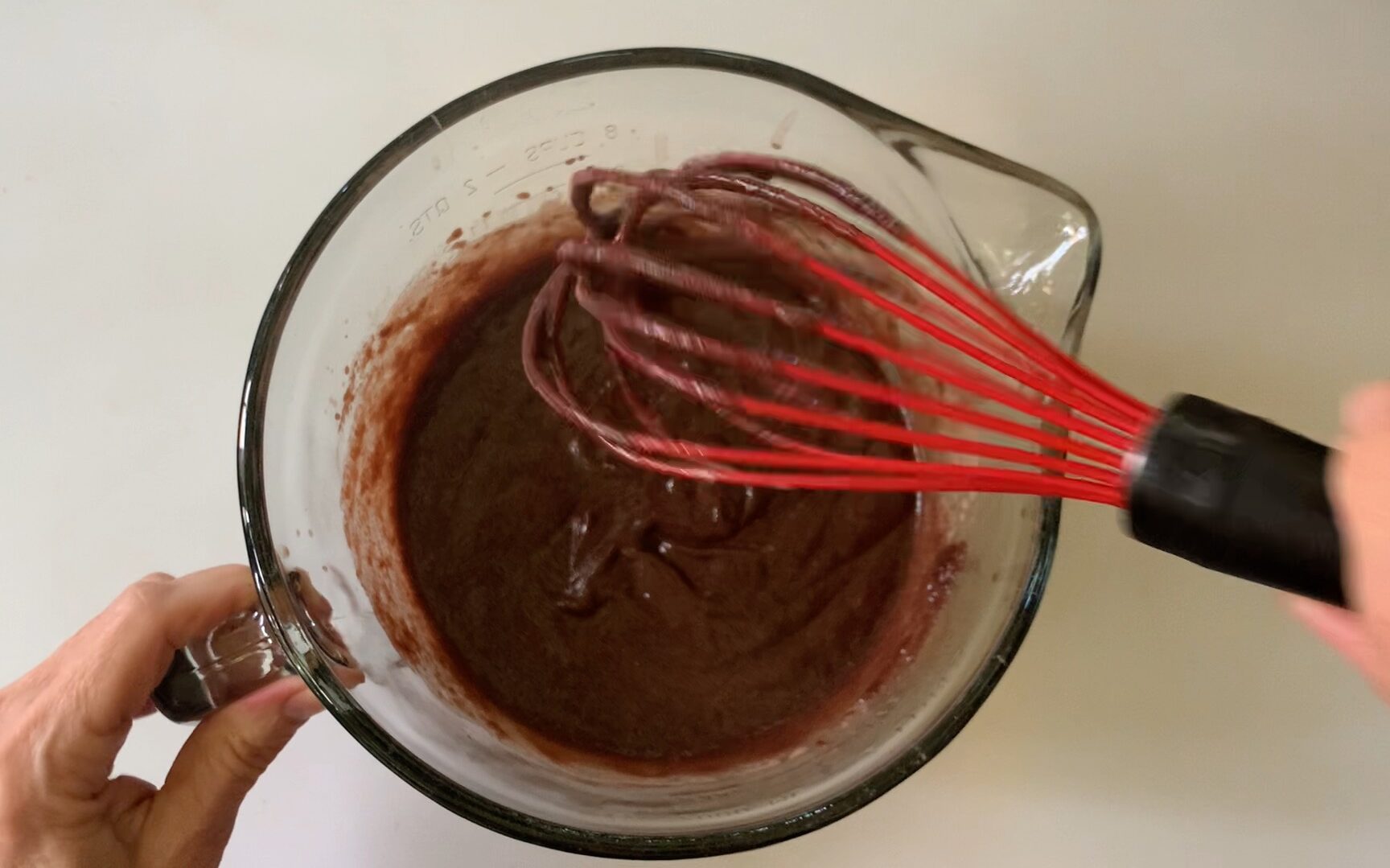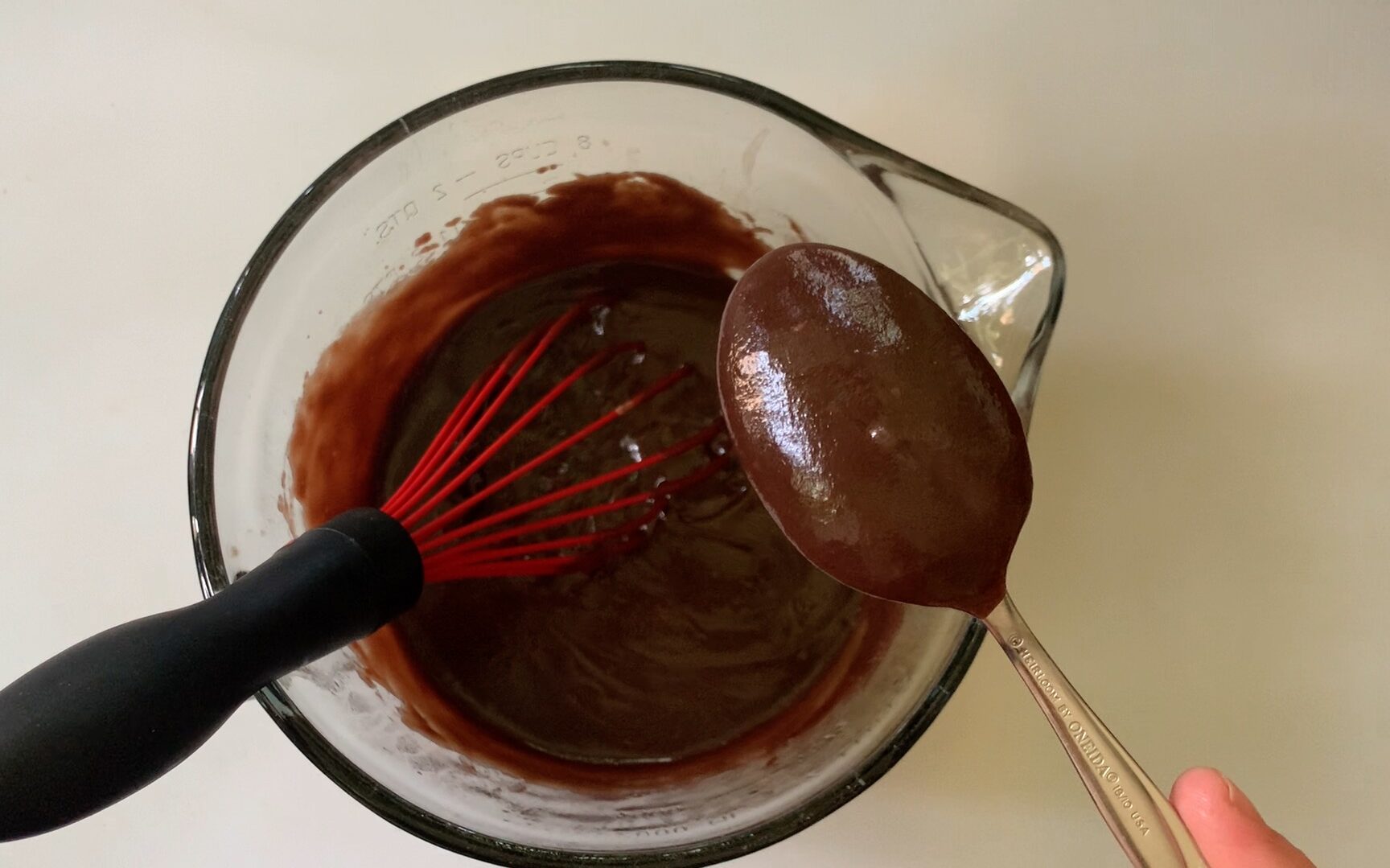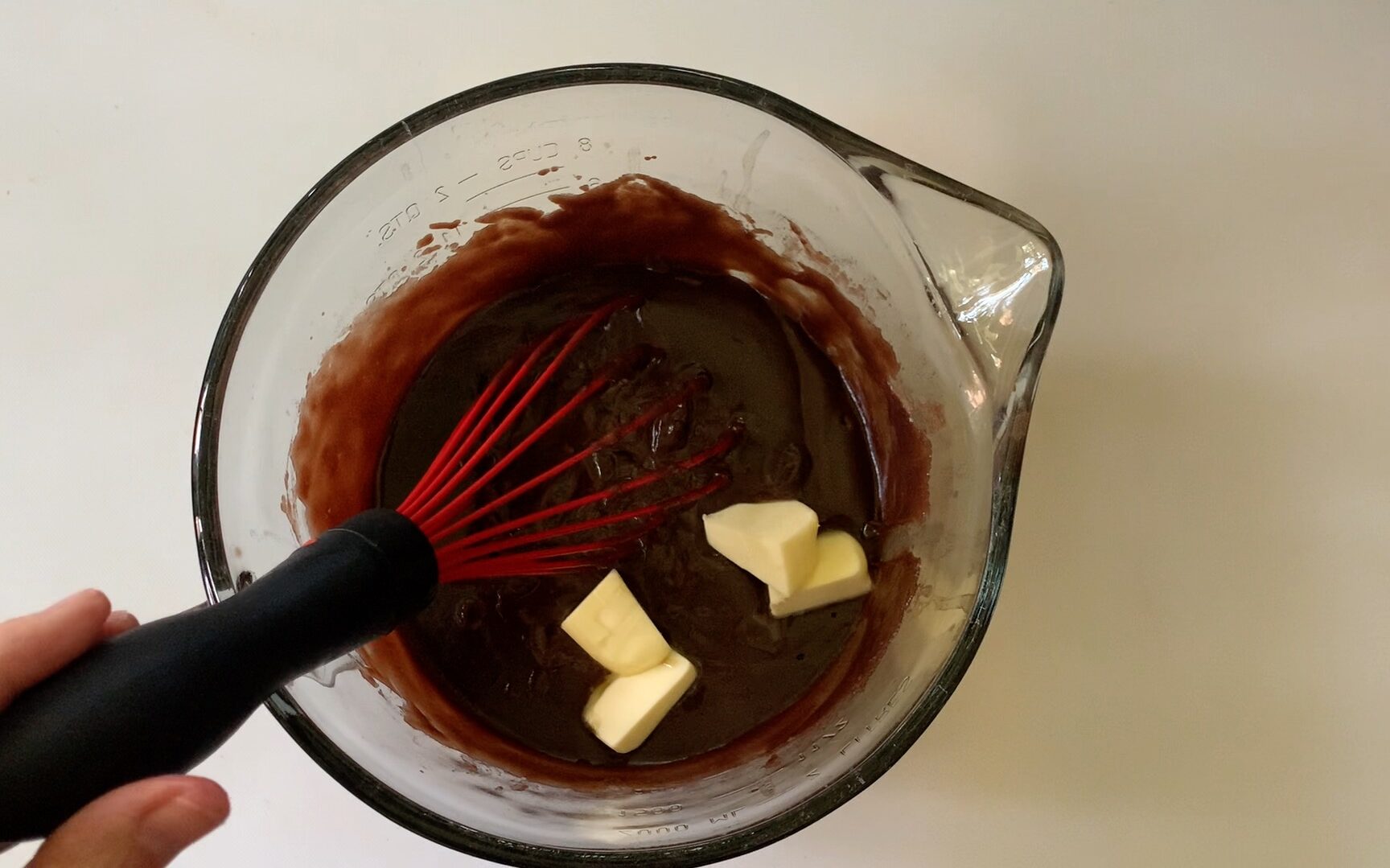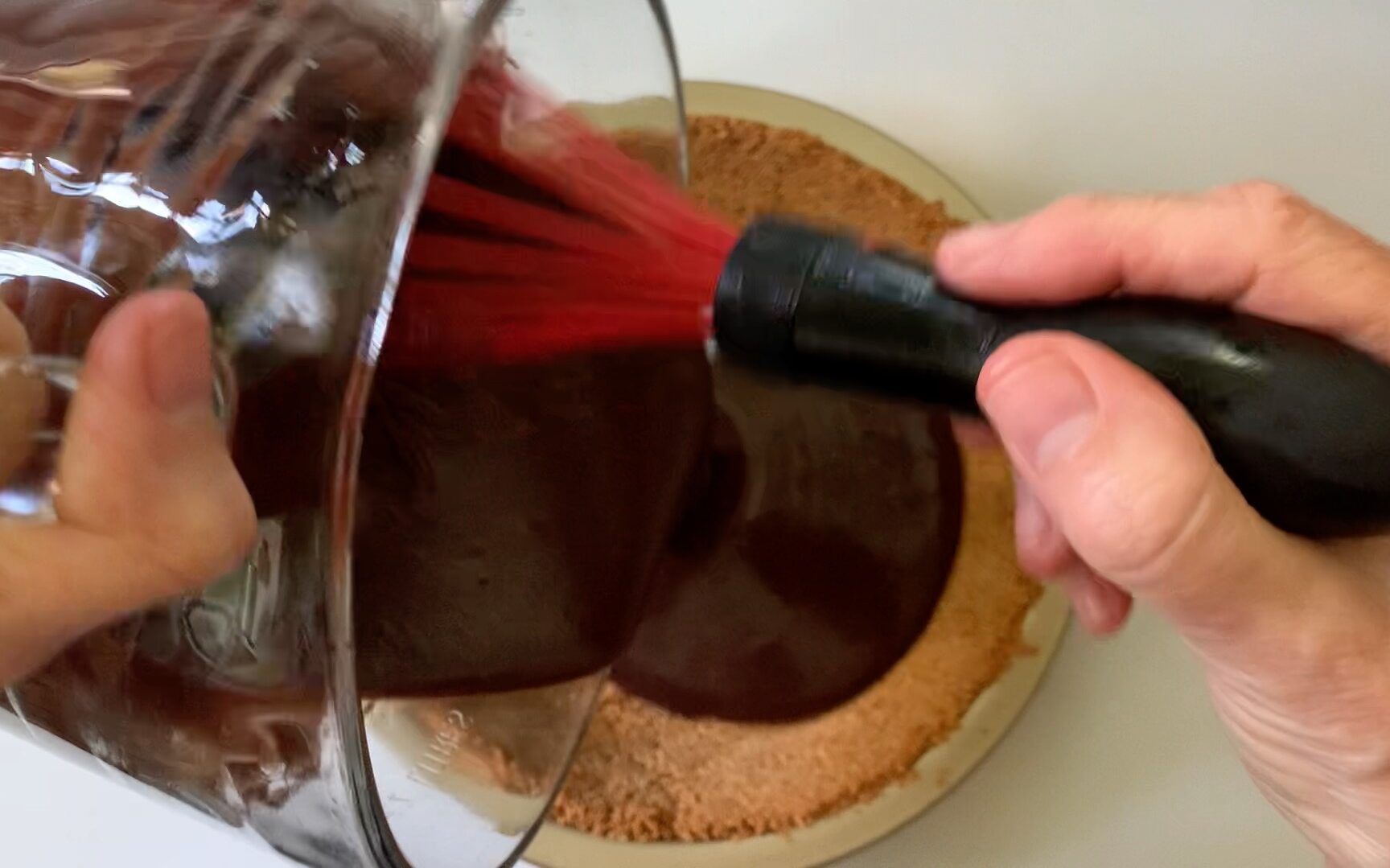 How to make the whipped cream topping: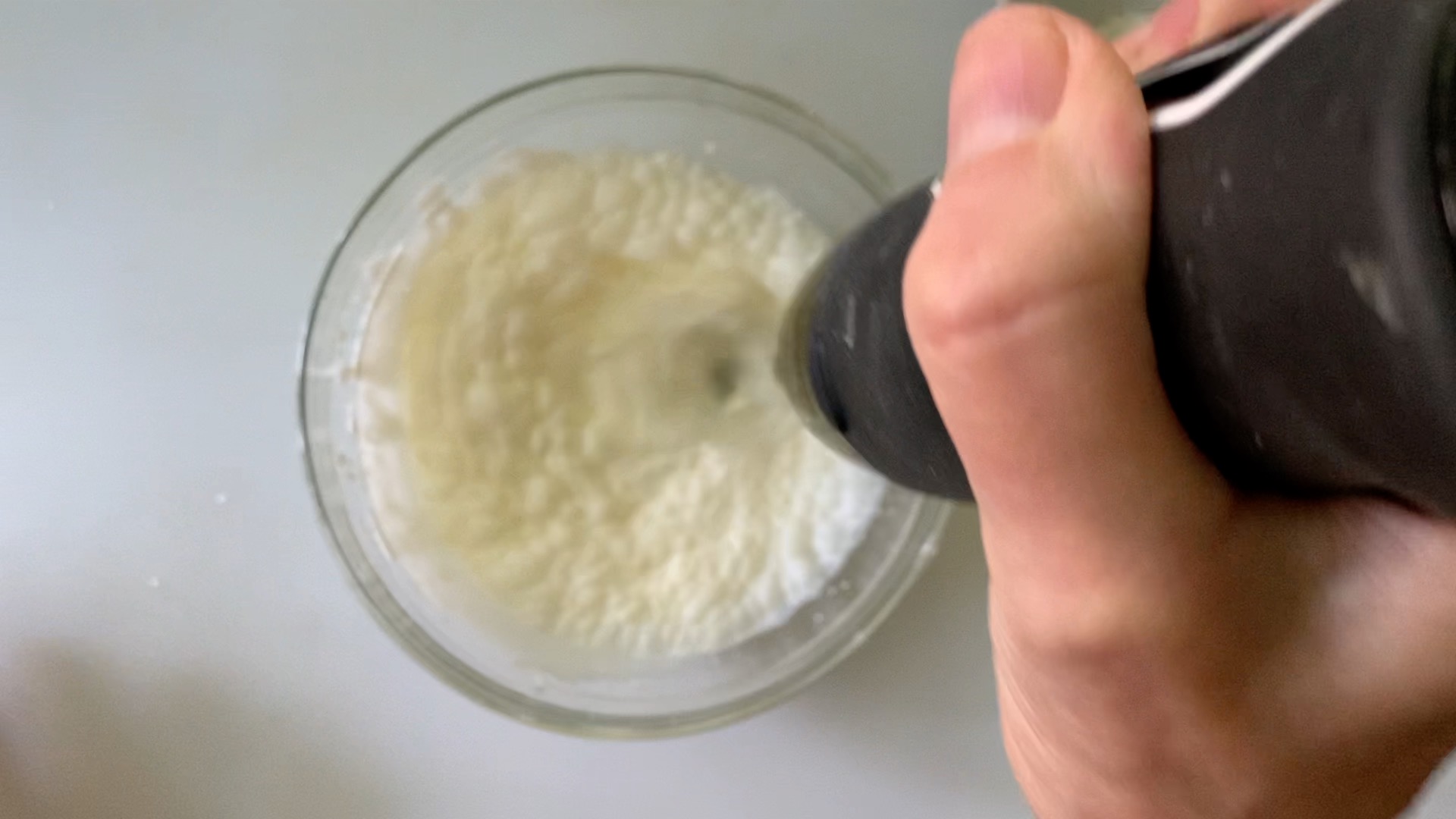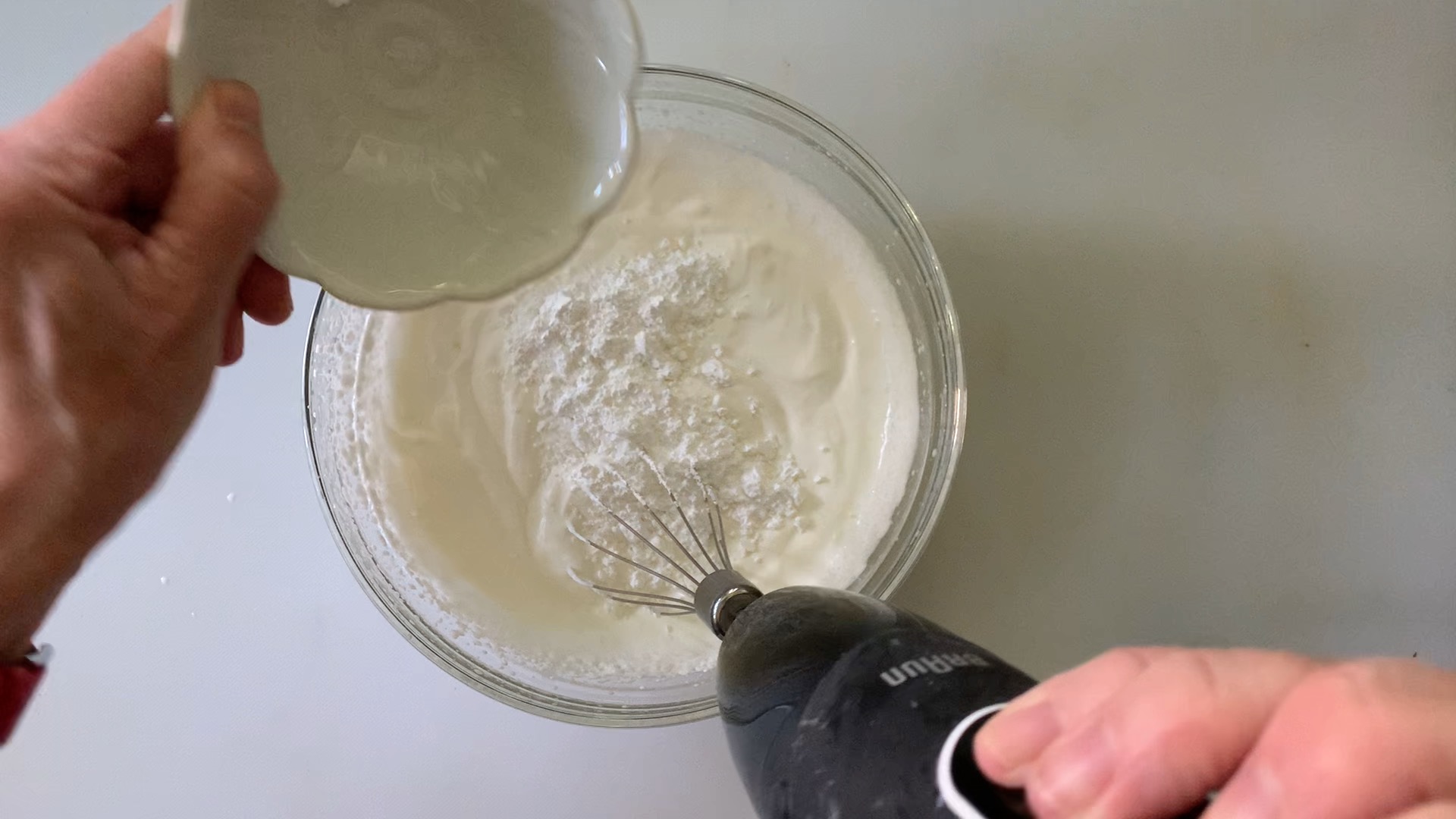 Wouldn't this be a tasty way to tie a pretty bow on your next celebration?
---
More desserts you can make in your microwave:
---
Did you enjoy this recipe? If so, you can help others and me by leaving a 5-star 🤩 rating in the recipe below. No comment is required.
p.s. If you have any questions or suggestions, you can email me privately: Paula at saladinajar.com.
Hope to see you again soon!
Paula