A Microwave Chocolate Pie or tart is just what the doctor ordered for Mother's Day, Father's Day, or just because it's been one of those days. Using the microwave makes a quick filling with no chance of scorching.
The smooth and chocolatey cream filling is tucked into a graham cracker crust and garnished with whipped cream. Quick to make– disappears even faster.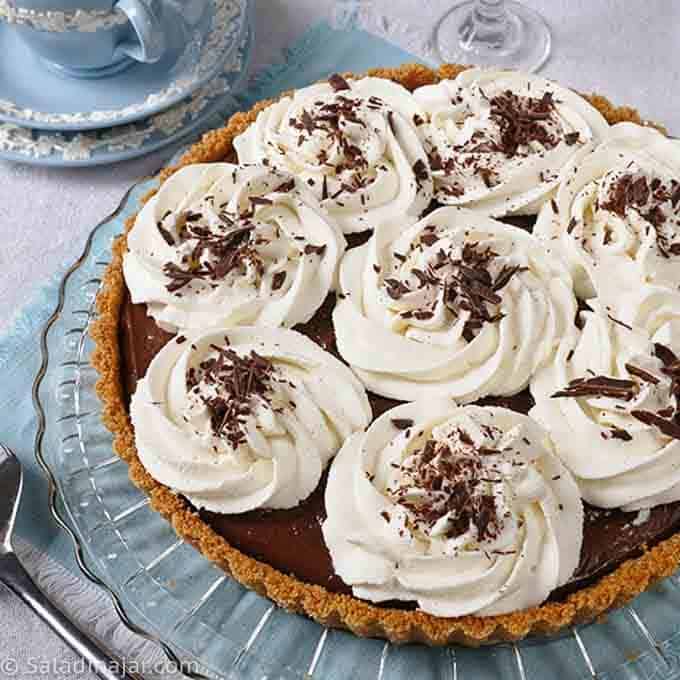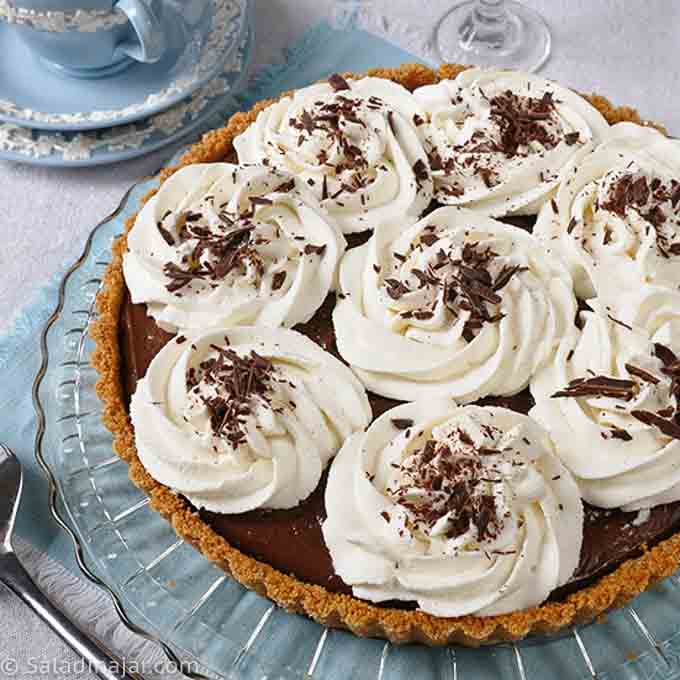 A MOTHER'S DAY MEMORY
Back in the 1960s, my mom decided to celebrate her birthday at Howard Johnson's Restaurant and Motor Inn. Since there were none in my rural community, she invited her best friend, along with one of my best friends and me, to join her in traveling 50+ miles to the closest location.
You see, Mom concocted this crazy idea to try all 28 flavors of the ice cream they advertised on their road sign–in one sitting. Yep, she wanted ice cream as our dinner entree.
When my mom explained her idea, the waitress gave her a skeptical look. It was only the beginning of our laugh-fest.
28 Flavors at the Same Time?
I can only imagine what the cooks in the kitchen thought when they got the order. Seriously?? All 28 flavors–at the same time? How shall we plate it? What should we charge? (They couldn't answer that question in the beginning.)
The waitress brought us two plates of brightly colored scoops of ice cream arranged in a pyramid shape. As other diners noticed our "dinner," we got tickled and could barely control our giggles. I'm sure they wondered what we were drinking.
When we could catch our breath from all the hilarity, we'd point to the various ice cream balls and speculate on the variety and taste of each. But it wasn't long before the icy pyramid began to soften.
We had to get serious and eat fast. As it melted, it looked much like an old-fashioned ribbon candle after it has been lit a few hours with various colors running together in a sort of avalanche formation.
Likewise, our appetites seemed to melt and run away as we started turning green about halfway through.
My mom began waving a white flag about the time the coffee and pistachio flavors threatened to contaminate everything else. She was done. She hates anything coffee-flavored. Ironically, coffee ice cream is now my favorite.
Thanks for creating such a fun memory for us Mom…and Happy Mother's Day.
RECIPE INSPIRATION
Speaking of Mother's Day and memories, many people have traditional family recipes for a chocolate cream pie. I was mucking around in my sister's recipe box and found this recipe as passed down from her mother-in-law years ago.
I tweaked it a bit by adapting the filling for cooking in a microwave. I used a standard graham cracker crust recipe out of my old Betty Crocker cookbook. My sister usually tops her pie with meringue, but I prefer whipped cream with chocolate.
We all like this pie because it's sweet, but not too much. Velvety smooth, but not too rich. Chocolatey, but not overpowering. Furthermore, all the ingredients are most likely already in the pantry.
Wouldn't this be a tasty way to tie a pretty bow on your Mother's Day celebration?
---
---
Pin the picture below to save for later.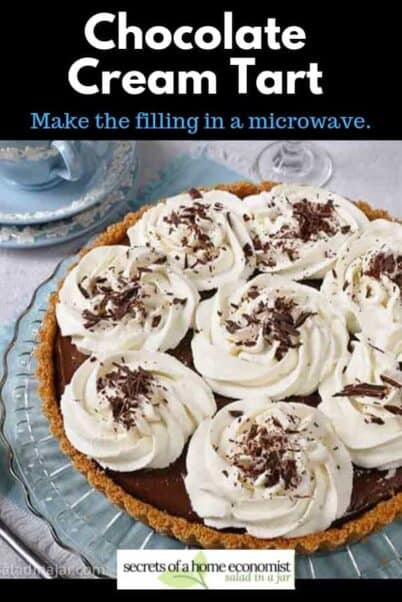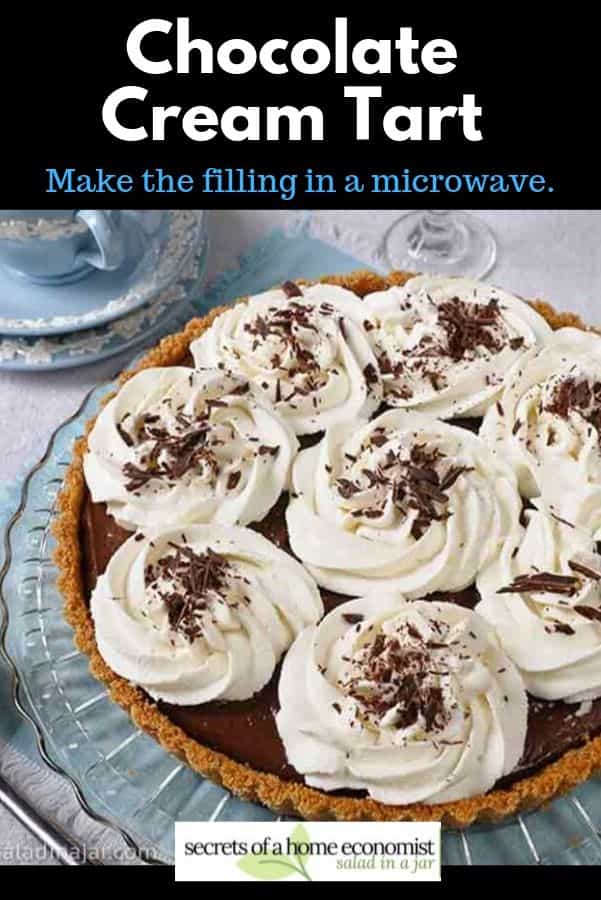 ---
Did you enjoy this recipe? If so, you can help others and me by leaving a 5-star 🤩 rating inside the recipe below. No comments required.
Hope to see you again soon!
Paula
p.s. If you have any questions or suggestions, you can email me privately: paula at saladinajar.com.