Preview: These Bread Machine Hawaiian rolls will amaze your family and friends with their similarity to the ones from the store in flavor, texture, and looks.
Have you been looking for the perfect Sweet Hawaiian Bread recipe that genuinely looks and tastes like the fabulous bread you buy in the store? Me, too. I think I've mastered the formula after years of disappointment by recipes that claimed to imitate Sweet Hawaiian Bread. That's according to my tastebuds and those of my family and friends. I hope you agree.
Try using these as slider buns. Then, eating sandwiches will be fun all over again.
If you don't have a bread machine, you can always make these rolls by hand or use a stand mixer. See the recipe notes for details.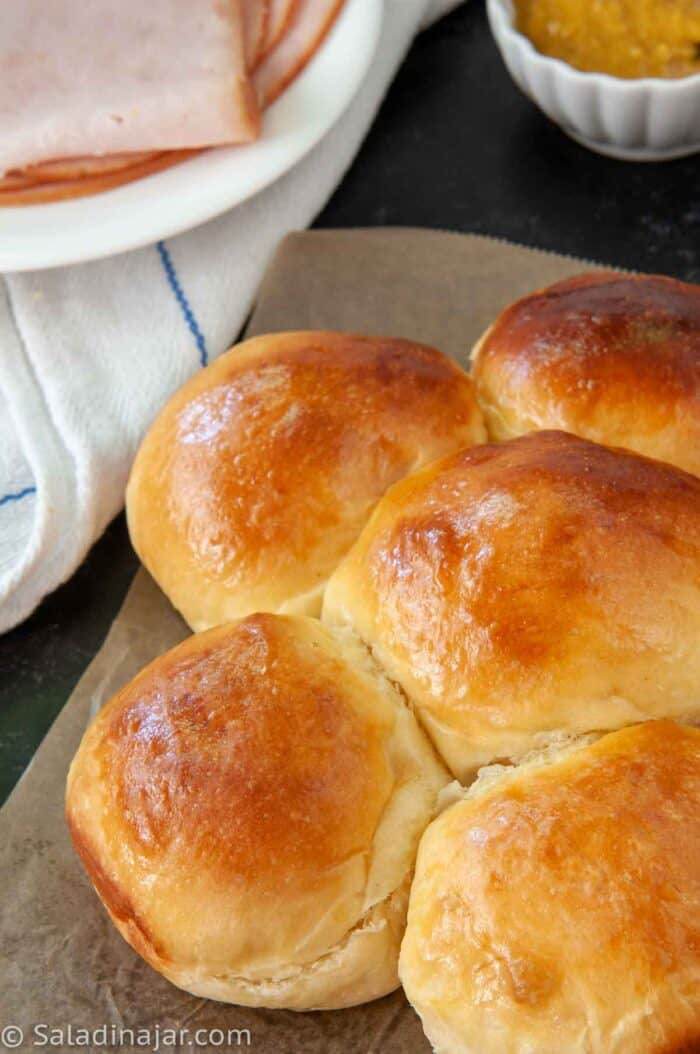 Recipe Inspiration
Creating a clone of King's Hawaiian Bread has been on my recipe bucket list for a long time.
I can tell by the ingredient list on the package sold at the supermarket that a home cook is not likely to figure out the exact recipe, but that doesn't deter me.
At any rate, it's time to stop the experimentation before I have to graduate to a larger dress size. These are a splurge, and I cannot resist when these Hawaiian rolls call my name!!!
---
---
Ingredients and substitutions:
Pineapple Juice: I know pineapple juice is not listed on the label of King's Hawaiian bread. Their label is pretty mysterious. But canned pineapple juice adds a sweet and tart flavor that works. Use water if you can't get pineapple juice.

An Egg and Egg yolk: Eggs add to the yellow color and the richness of the dough.

Mashed Potatoes: Leftover mashed potatoes are perfect. I often freeze packets of mashed potatoes just for these rolls.

If you don't have leftovers, cook a medium-size peeled potato. Cube the potato, cover it with water, and microwave for 6-7 minutes until tender. Drain and mash.

Use potato flakes to make the easiest mashed potatoes. Follow directions on the package.

Heavy Cream: Substitute half and half or milk if you don't have cream.

Sugar: Use 2-3 tablespoons of granulated sugar depending on your sweet tooth.

Honey: Honey contributes to the texture and sweetness.

Butter: Soften but don't melt the butter before adding it to the bread machine.

Unbleached flour: Bleached flour or bread flour can be substituted. Check your dough while mixing. Different flours may require slight adjustments in the amount used.

Instant Yeast: If you are mixing this recipe in a bread machine, use bread-machine yeast, instant yeast or active dry yeast. If you are using active dry yeast, there is no longer any need to dissolve it. No matter which of these three types you use, they all require the same amount.
---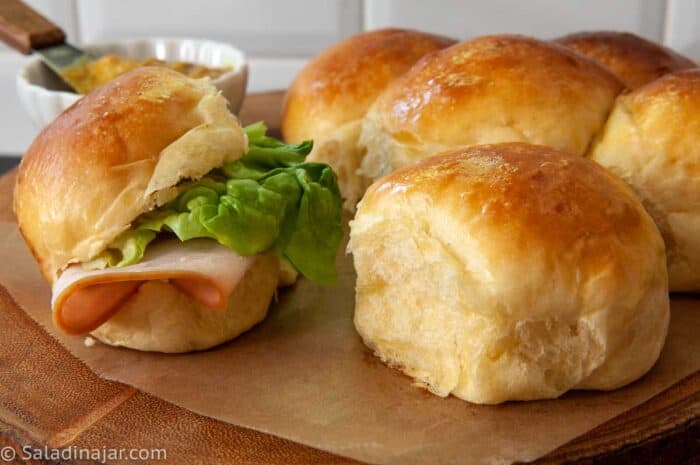 Seven questions about making bread machine Hawaiian rolls:
#1
Why does it take the dough so long to rise?
The dough is rich in butter, cream, and sugar. I won't try to explain the science. Just know you will probably need more time than you would typically allow for these Hawaiian rolls to rise as needed.
When the DOUGH cycle completes, check the dough. If it has not yet doubled in size, leave the dough in the bread machine until it does. Then remove it to a floured surface for shaping.
The second rise after shaping will take a bit longer, too. However, I don't wait for the dough to double. Instead, bake the rolls when they are about 1-1/2 the original size. Otherwise, the texture of the rolls is too coarse and sometimes a little dry.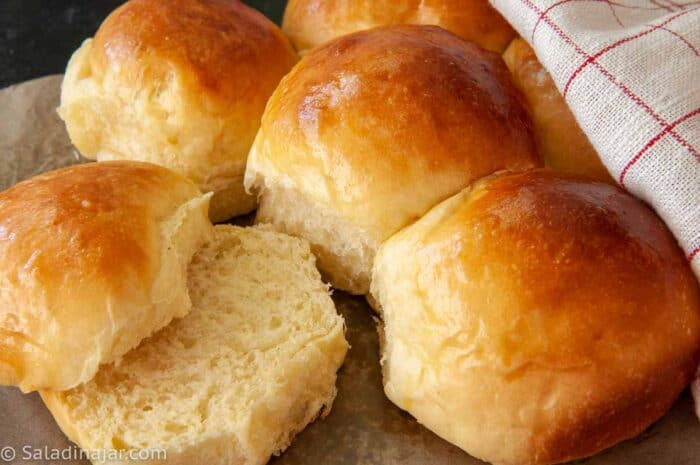 #2
How can I get a soft but nicely-browned crust?
Use lighter-colored metal pans. Gold finishes are my favorite.
Reusable aluminum foil cake or pie pans can work, too. But don't run them through the dishwasher, or else they will become dull. Instead, try washing aluminum pans by hand and reuse them.
Using a glaze helps. See the recipe below.
#3
When using foil pans, bake on the lowest shelf in your oven.
A lower position will help the bottoms to brown and keep the tops from browning too much. Another tip: Always place foil pans onto a cookie sheet when baking in them. It's safer and protects the bottom crust.
#4
Why should you check your dough after you start your bread machine?
Neglecting to open the lid and take a look may result in disappointment in the form of dough too sticky to handle or something resembling a firm rubber ball.
I suggest you check your dough 10-15 minutes after starting your bread machine. Look to see if you need to add additional flour or water.
#5
What is the secret ingredient in this recipe?
Vanilla-butter-nut extract imparts a specific enigmatic flavor to sweet yeast bread and a yellow color characteristic of Hawaiian-style bread. If you can't find it, cake batter extract would be my second choice. Vanilla extract is my third choice.
#6
How do I know when the rolls are done?
Specifying exact baking times can be tricky in bread recipes. Of course, you don't want your rolls to be overdone and dry. But doughy isn't good either. If you have a quick-read thermometer, bake to 190˚ F.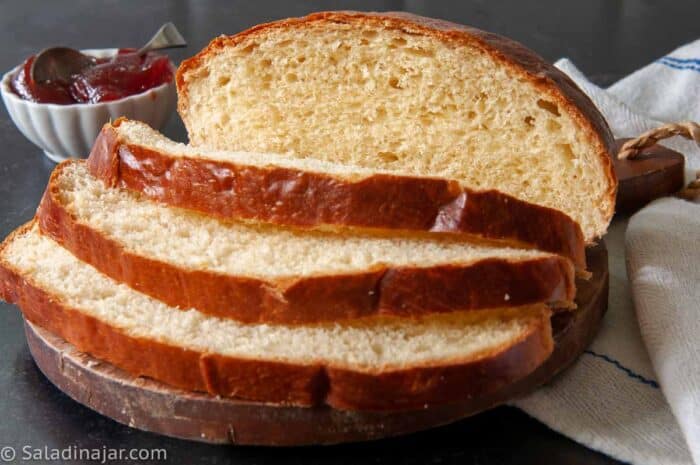 #7
Do these Hawaiian Sweet Rolls require a glaze?
The glaze is optional. If you examine the bread at the store, the rolls are unglazed, but the larger round loaves are glazed. I prefer my rolls glazed, so I've added the instructions here. You can see what they look like unglazed here.
---
How to make these Sweet Hawaiian Rolls with a bread machine: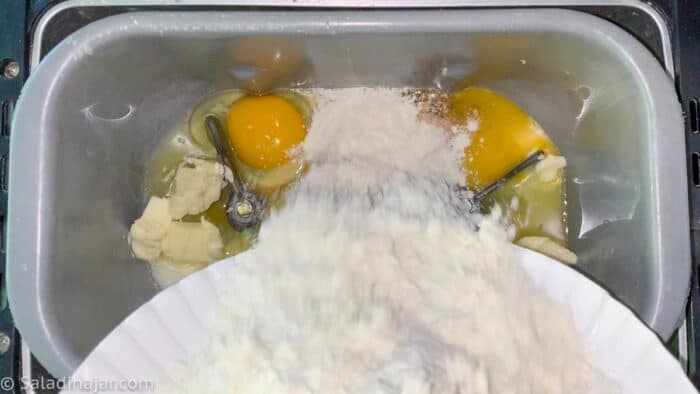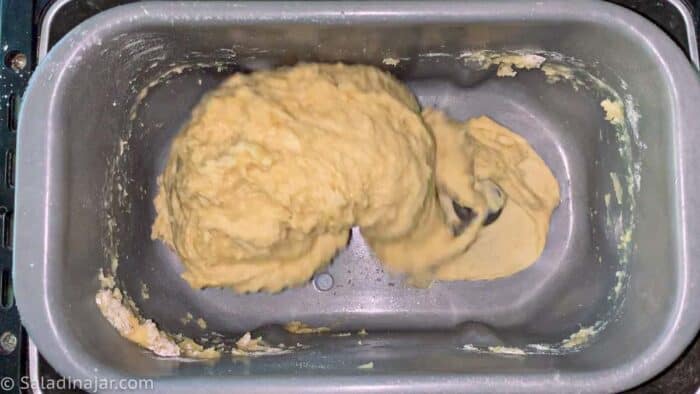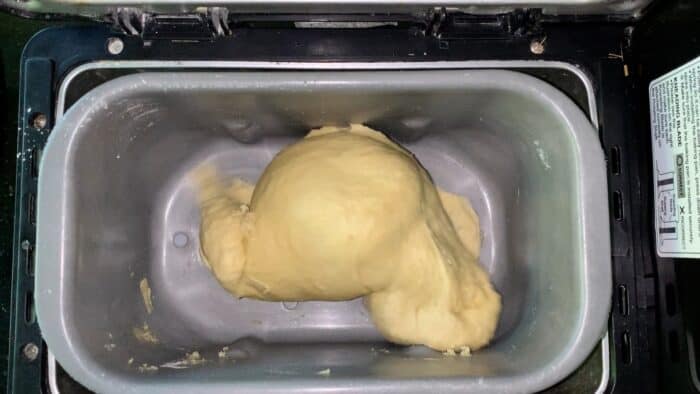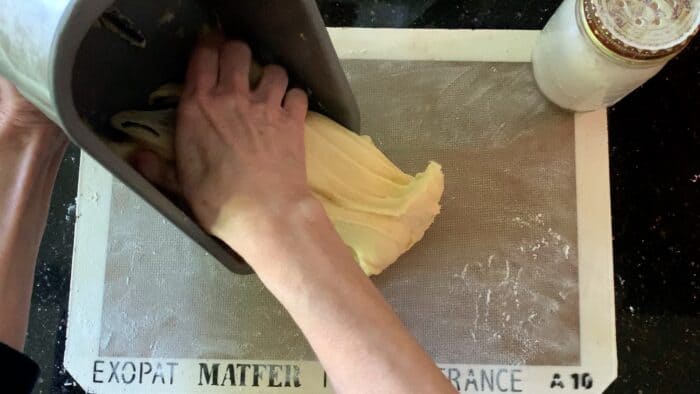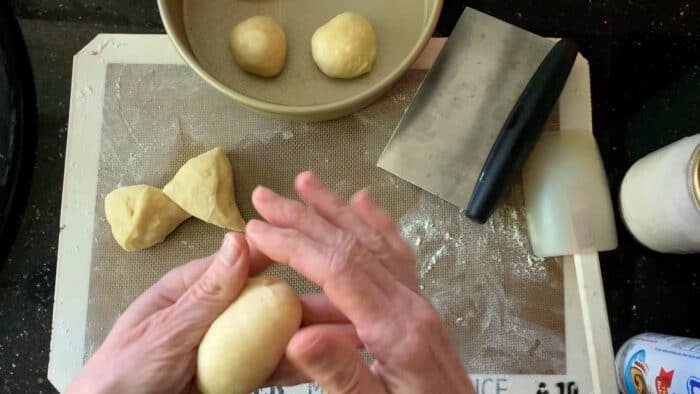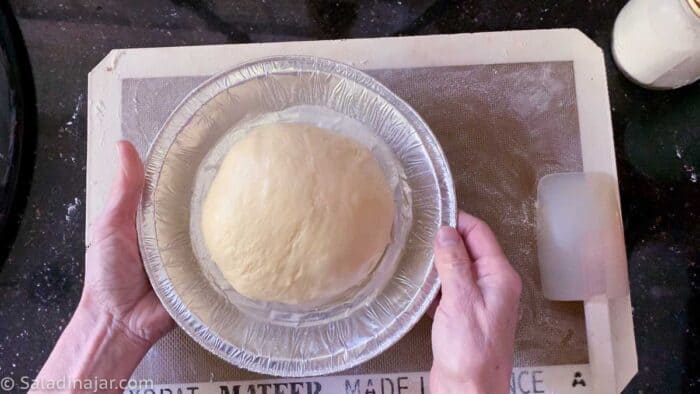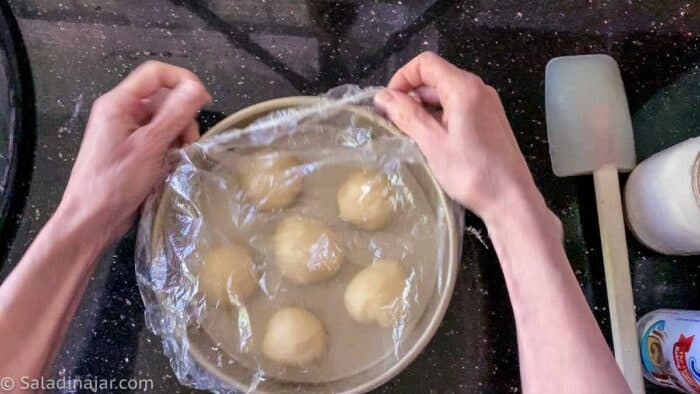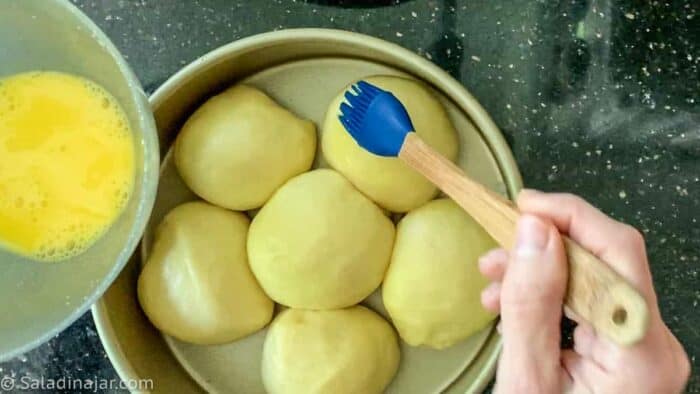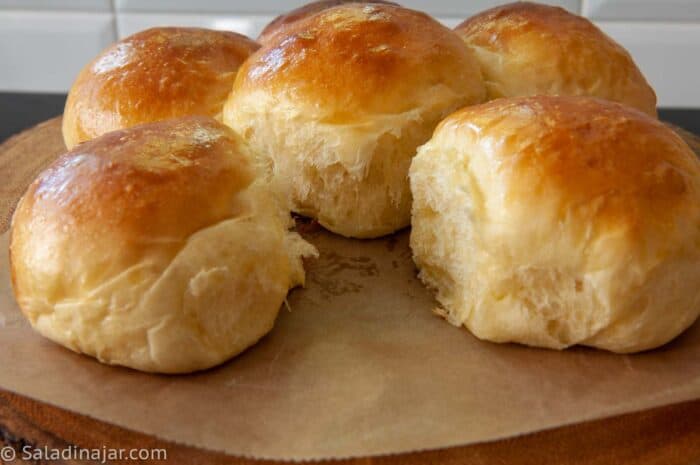 ---

---
What bread recipe would you like to see next?
---
Did you enjoy this recipe? If so, you can help others and me by leaving a 5-star 🤩 rating in the recipe below. No comment is required.
Hope to see you again soon!
Paula
p.s. If you have any questions or suggestions, you can email me privately: paula at saladinajar.com.
---