Want to know why Banana Pudding is so much easier to make in the microwave?
You've come to the right place. If you would prefer not to slave over a hot stove, dig out a double boiler, or worry about scorching, the microwave is your rescuer.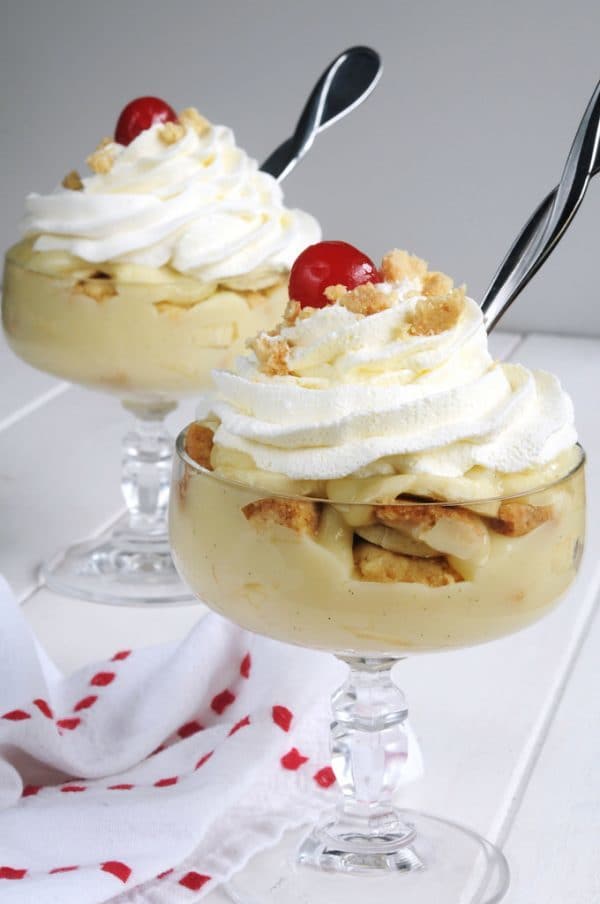 This Could Change Your Life, but not dramatically…
The day I discovered I could make vanilla pudding in my microwave changed my life. No more scorched custard, hot stoves or instant pudding mix.
Why Microwave Banana Pudding is so simple
#1
This recipe is so simple you can memorize it.
For me, this is a huge plus when I don't feel like cooking.
#2
Throw all the ingredients into a blender or food processor and press GO.
No more tempering the egg yolks. No more bothers about lumps. It will go into the microwave smooth and should come out smooth–as long as you don't forget to give it the occasional whisking treatment.
#3
Clean up is easy.
No worries about scorching and then having to scrub the pan. The blender and pyrex bowl you use in the microwave will clean up easily.
#4
The microwave reduces cooking time.
My microwave is SLOW but 7 minutes is all the time required to thicken the pudding. If your oven is relatively new, the time may be less. Pay attention the first time or two you make the pudding to determine the proper cooking time.
There's more…
Store-bought vanilla wafers are my go-to cookie for this but sometimes I like to make my own shortbread crumbles for a dessert that tastes like banana cream pie in a bowl. Oh my! It is wicked good!!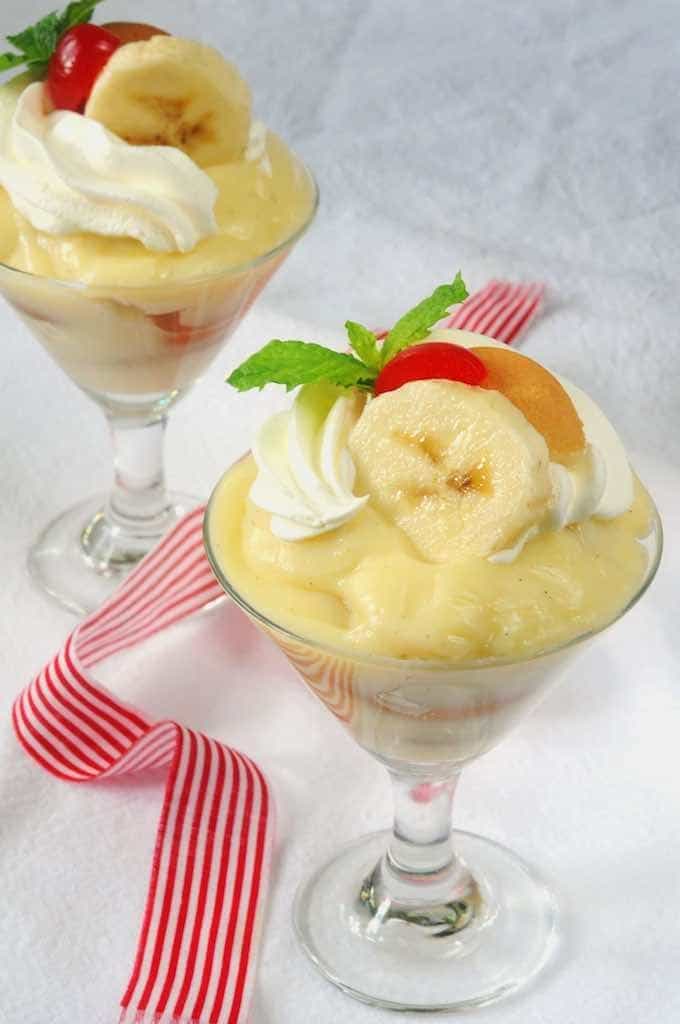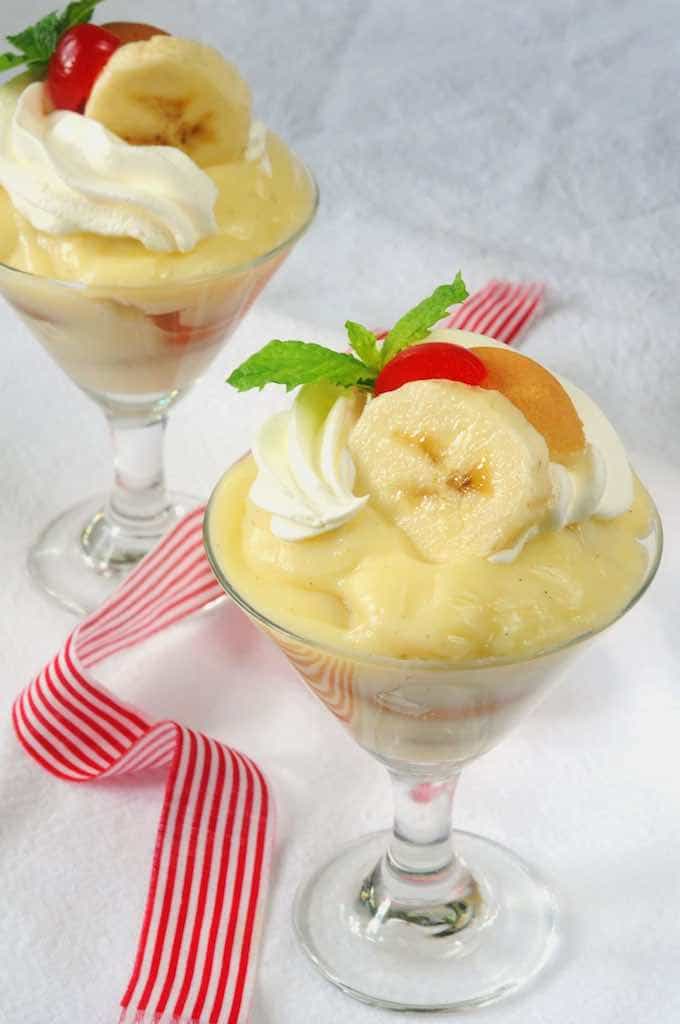 How to make banana pudding in a microwave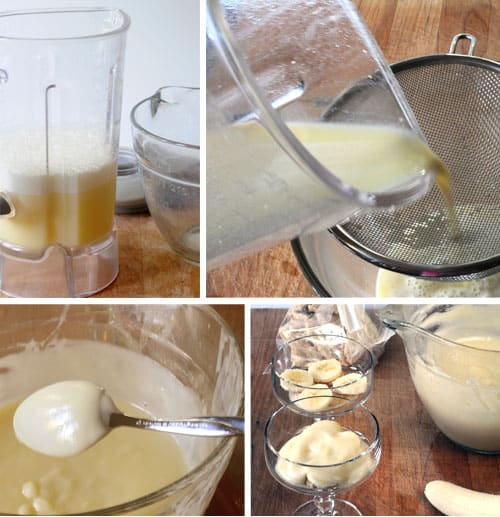 Assembling the layers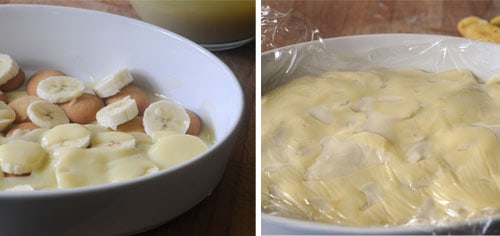 ---
More cream pie recipes you can make in the microwave
---
Pin the picture below to save for later.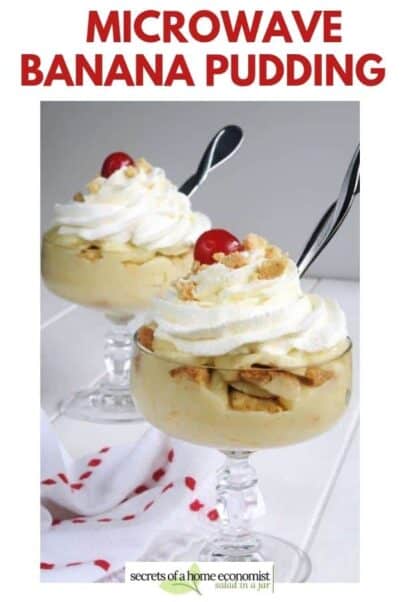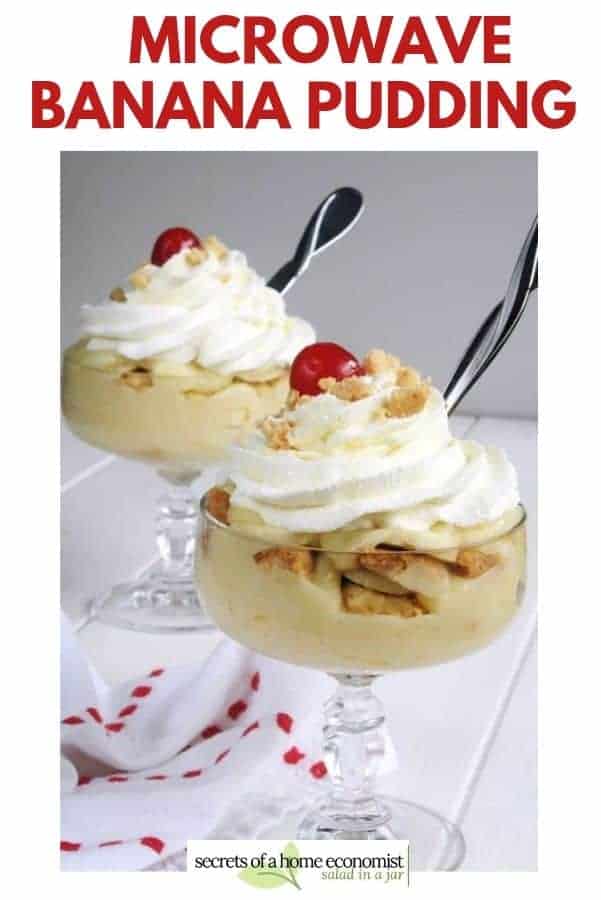 ---
Did you enjoy this recipe? If so, you can help others and myself by leaving a 5-star 🤩 rating in the recipe below. No comments required.
Hope to see you again soon!
Paula
p.s. If you have any questions or suggestions, you can email me privately: paula at saladinajar.com.