Grainy Yogurt: How To Avoid It with Homemade Yogurt
Sneak Preview: Grainy yogurt is something most homemade yogurt makers find undesirable. Learn what can cause it and how to avoid it.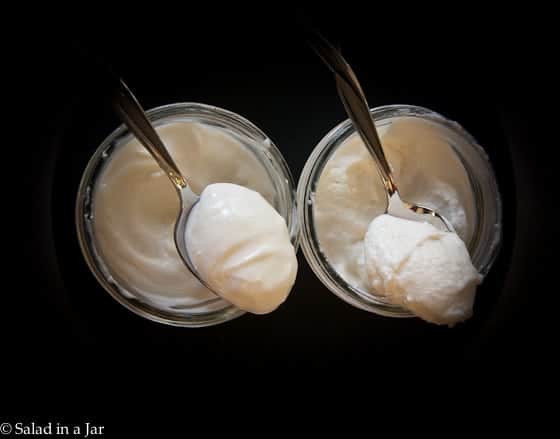 As an Amazon Associate, I earn from qualifying purchases.
Did you find grainy yogurt when you checked your homemade yogurt at the end of incubation? I feel your disappointment. While it may taste all right, it's probably not what you were going for.
I've encountered grainy yogurt myself. It's frustrating, and unfortunately, I don't have all the answers. But, based on my experience, I've figured out one reason for sure and some other possibilities.
Recently, I made a batch of yogurt using a different starter. Despite using the same method, my yogurt turned out grainy. When I complained, my daughter-in-law said that sometimes hers was also grainy.
Both of us thought our yogurt still tasted good. We talked and compared our yogurt-making processes. It seemed like our starter might be the culprit. Here are my conclusions from my unscientific investigation.
---
Five possible answers to the question, "What made my homemade yogurt grainy?"
Let's talk about the possibilities.
---
Why you should avoid a starter with additives: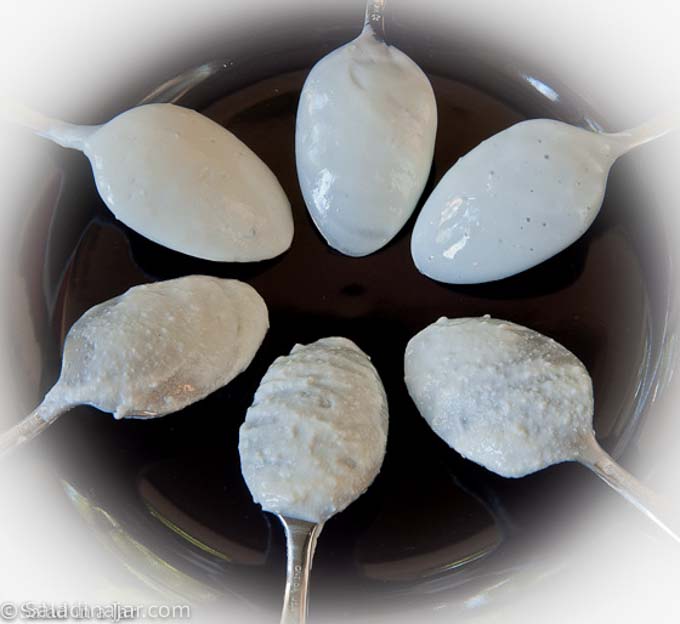 ---
The results of my unscientific experiment:
In the picture above, the ingredient label for each starter (store-bought yogurt purchased locally) claims to have "live active yogurt cultures." All made yogurt successfully.
Note that the yogurt shown on the bottom three spoons contained additives.
Lower left: inulin (a type of fiber) and pectin (The Greek God's nonfat plain Greek yogurt)

Lower middle: pectin (Krogers nonfat, plain yogurt)

Lower right: corn starch and gelatin (Braum's low-fat yogurt)
The smooth and creamy yogurt on the top three spoons originated with the following starters:
Upper left: Fage nonfat yogurt

Upper middle: Stonyfield nonfat yogurt

Upper left: My homemade yogurt that had been in the freezer for at least six months
The moral of the story??
When using commercially produced yogurt as a starter, stick to yogurt with live cultures, but NO additives. If you're already using yogurt without additives, try a different brand.
---
Using too much starter:
I addressed this issue in another post entitled "How Much Starter Should You Use To Make Yogurt?". Using too much starter can cause a lumpy texture and a lot of whey, especially when combined with a long incubation period.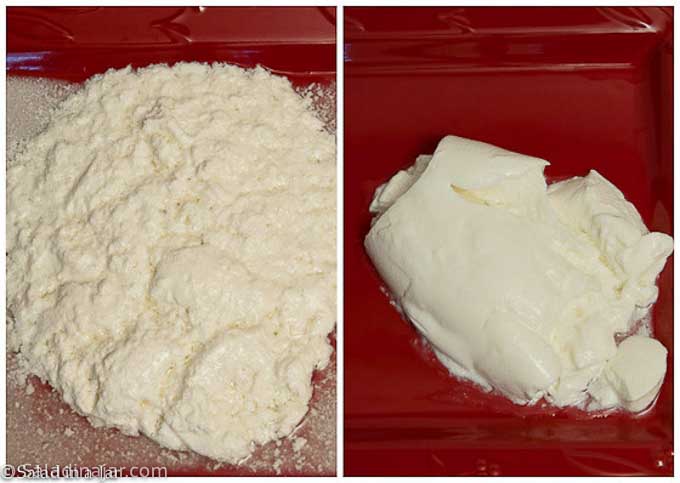 Poorly mixed starter:
When adding a starter yogurt to heated milk (then cooled back to 100-110˚F), it's important to stir the starter into the milk thoroughly. Use a good whisk.
Failure to do this can create hot spots where too many yogurt bodies hang out in clumps. I usually see this on the bottom of my yogurt-making container when I pour out the yogurt.
Overheating the milk:
Overheating the milk can cause graininess. Avoid boiling at all costs, and be careful not to heat the milk over 190˚F (88˚C). It's only necessary to heat it to 170˚.

Heating the milk too fast:
Unless you use the cold-start yogurt method, you must heat milk to 170-180˚F. (The primary purpose of heating the milk is not so much to kill bacteria as it is to reorganize the milk proteins to make thicker yogurt.) Some claim that heating the milk too fast during this process will cause gritty or grainy yogurt.
I have been unable to reproduce this when making yogurt at home. No matter how fast I heat it, my yogurt has not turned out grainy or gritty as long as I don't overheat it.
---
Frequently asked questions about grainy yogurt:
My yogurt looks grainy, but I feel nothing on my tongue.
This is typical for grainy yogurt. Those grains or lumps can be so small that your tongue can't detect them. If you don't like the grainy look, you can try using an immersion blender to give your yogurt a smoother consistency. However, this action is a bit harsh and may result in thinner yogurt.
Does it matter if my starter comes to room temperature before adding it to the milk?
I've noticed some bloggers instruct their readers to let their starter culture come to room temperature. After making yogurt for 15 years, I have never found a good reason to do this. Little yogurt bodies don't seem to mind jumping straight from the fridge into the warm milk, just like my grandkids, who don't mind jumping straight into the pool before they become accustomed to the water temperature. I'm always amazed!
Does it matter if I use Greek yogurt or regular yogurt as a starter?
No. The only difference between Greek yogurt and regular yogurt is that it has had 25-50% of the whey or liquid strained out. So even if you use Greek yogurt as a starter, you must strain the new batch to make Greek yogurt.
Is grainy yogurt safe to eat?
Ask yourself three questions: Does it smell good? Does it look OK (no mold)? Does it taste good? If the answer is yes, I would feel safe eating it. If you are uncertain, throw it out. Better safe than sorry.

If the only thing wrong with your yogurt is the grittiness, serve it with granola, and nobody will know the difference. Or use it in these 5-Ingredient Greek Yogurt Waffles. You mix them in the blender, so the texture doesn't matter.
Can I use grainy or gritty yogurt as a starter to make more yogurt?
No. I would eat it or throw it out but don't use it to make more yogurt. The grainy yogurt will make more grainy yogurt, depending on how much starter you use. It's best to use a new starter for your next batch.
---
If you are still trying to perfect your method for making yogurt at home, and need a good recipe with detailed instructions, check out the video below.
If you have questions or suggestions, email me privately for a quick answer: Paula at saladinajar.com. Hope to see you again soon!