Preview: Make these really Crusty Rolls with the help of your bread machine. They have a crusty exterior with a soft and chewy interior. A simple glaze contains the secret.
Who can resist a freshly-baked yeast roll with a thin, crisp, crackly, crumbly crust surrounding soft and chewy bread? Not me, for sure. Show me some marshmallow-soft salted butter, and I'm good for dinner.
These rolls carry a secret. Keep reading to find out how easy it is to get a crackly crust on your rolls.
Warning: These crusty rolls can be messy. Crumbs may scatter everywhere as you slice or tear these rolls, but I have a solution. See below.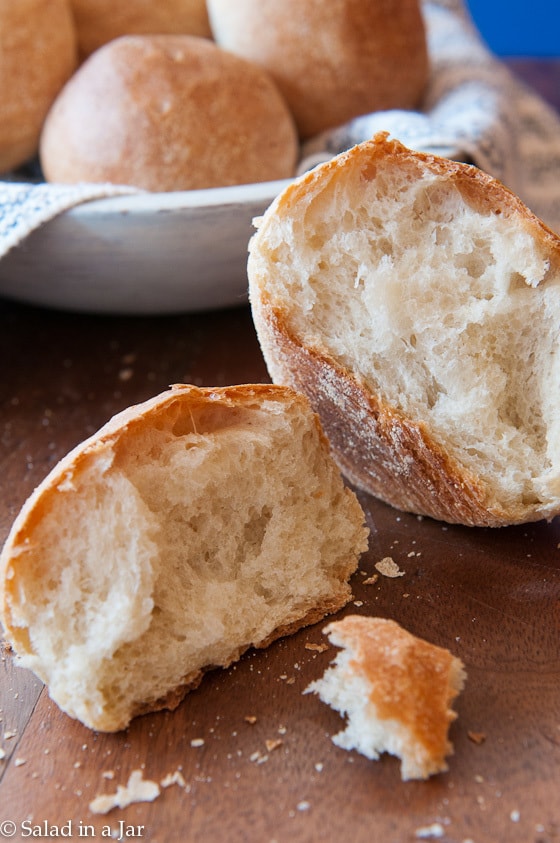 ---
How can I avoid a mess when slicing crusty rolls or loaves?
See the picture below for a special slotted cutting board designed to catch the crumbs? It also makes a convenient cooling rack and/or serving tray.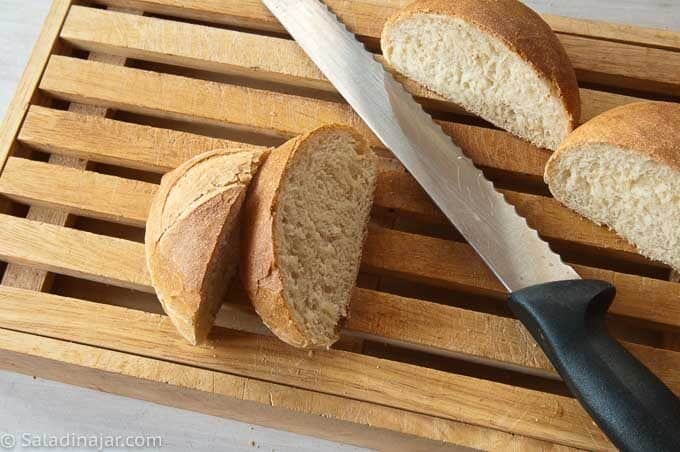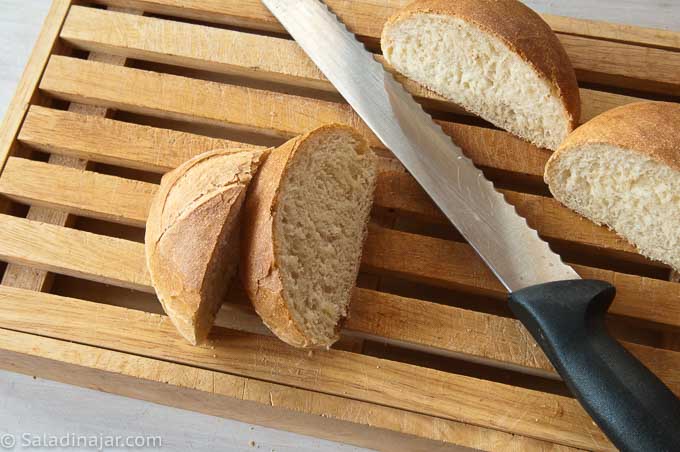 What's the secret to the crispy crust?
The glaze is a cornstarch and water mixture, microwaved until thick, then cooled. For me, it's easier than spraying water into my oven or using oven tiles or other special equipment to produce crusty bread.
You'll want to eat Crusty Bread Rolls hot out of the oven. Whatever you don't eat the first go-round should get a quick trip back into the oven just before dinner to re-crisp. Bake about 5 minutes at 400 degrees Fahrenheit.
Turn off the oven, and leave the rolls inside for another 5 minutes. Works great in a toaster oven, too, when you are only doing one or two rolls.
Part Two: How to make bread bowls with this recipe.
---
---
---