Preview: This Whole Wheat Pizza Dough for a bread machine recipe has a touch of honey to make it memorable. Whole wheat has never tasted better.
This Honey Whole Wheat Pizza Dough gets a fiber and flavor boost with some whole wheat flour and honey. Mix it up in a bread machine for the best texture ever. This pizza crust is a great way to get more whole grains into your diet. After all, isn't that why you eat pizza? (wink, wink)
Directions provided for a bread machine, but no worries if you don't have one. You can still make it by hand or use a stand mixer. See the notes in the recipe below.
What do you do when you get a less-than-glorious report about your cholesterol or some other important body chemistry?
I try to add more whole grains to my diet. For years, guilt about eating pizza drove my search for an irresistible whole wheat pizza dough.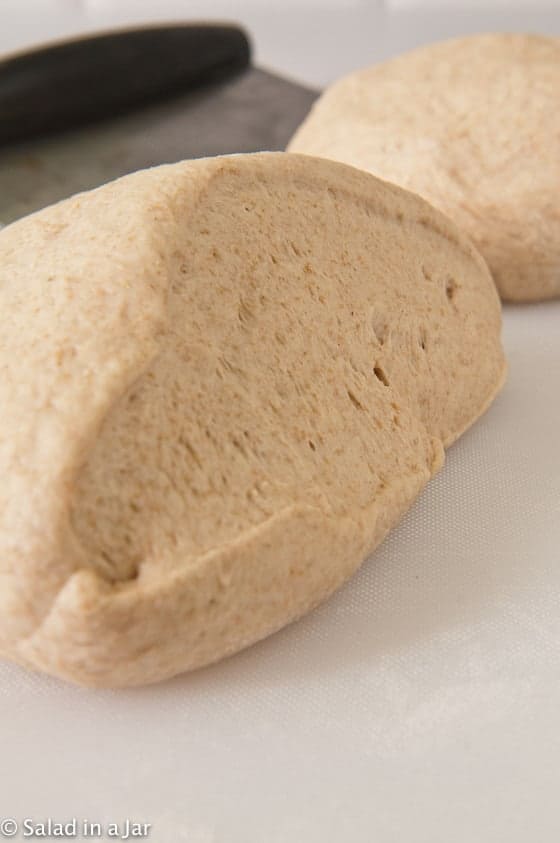 Being a fan of California Pizza Kitchen, I just happen to have a couple of their cookbooks. I thought it might be worth trying their recipe for Honey Whole Wheat Pizza Dough since they seem to know a thing or two about pizza. Turns out, I loved it and think you will, too.
I realize this pizza dough recipe is not 100% whole wheat, but it's better than none. Right? Of course, the original recipe wasn't written for a bread machine, but I simply won't do it any other way. So, I changed the directions and adjusted the amounts to fit the size of most bread machines.
Ingredients and Substitutions
Flour: I like bread flour in pizza dough because it seems a bit chewier. You can use either bleached or unbleached all-purpose flour if you don't have bread flour.
Oil: Olive oil is my calling card when it comes to pizza dough. I use it in the dough and then, more in the pan. It just has so much flavor. You don't want to miss out.
Yeast: Anytime you are using a bread machine, instant yeast or bread machine yeast makes it easy. You can also use active-dry-yeast as a substitute. The amounts are the same. You no longer need to dissolve it before using, but beware that it can be slower to rise.

How to roll out bread machine whole wheat pizza dough: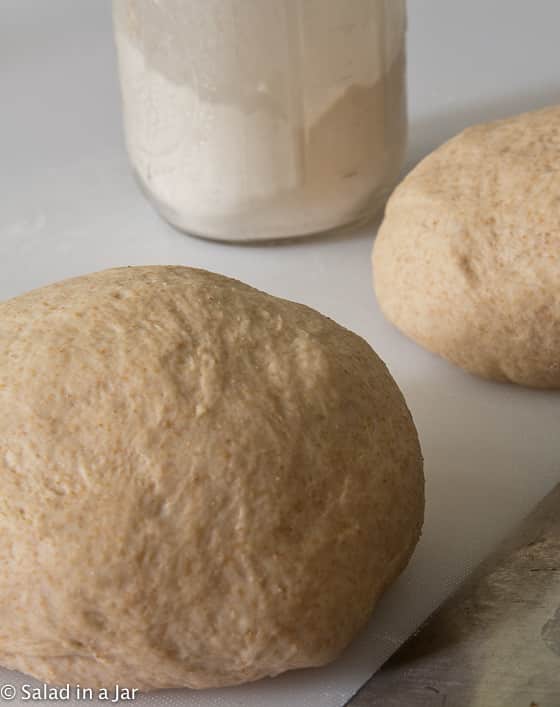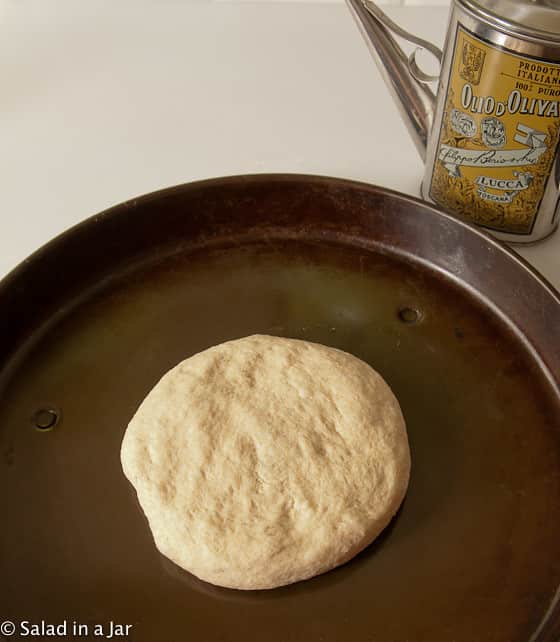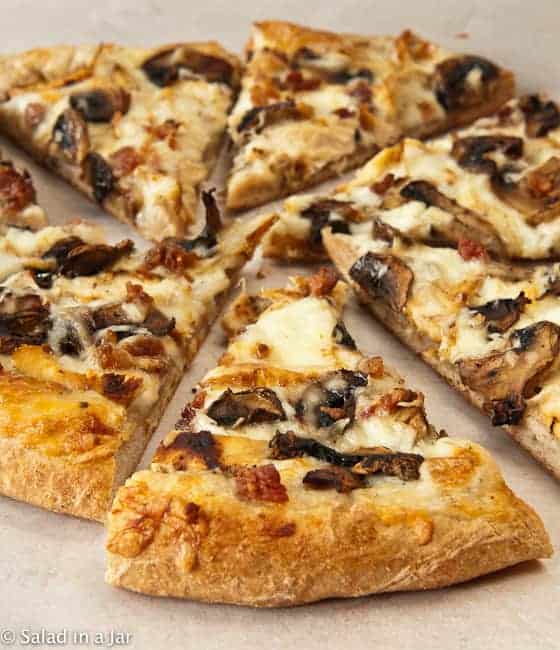 ---
More recipes for pizza lovers
---
Pin the picture below to save for later.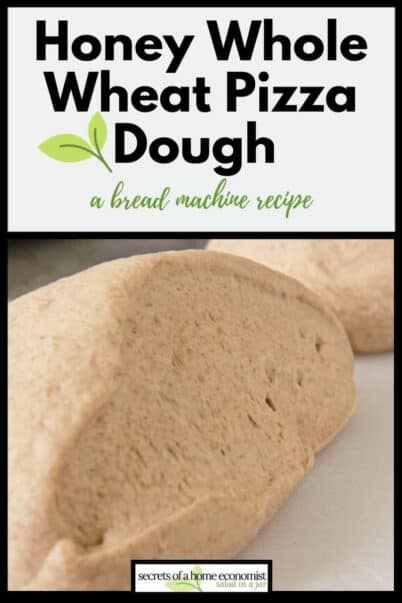 ---
Did you enjoy this recipe? If so, you can help others and me by leaving a 5-star 🤩 rating inside the recipe below. No comments are required.
Hope to see you again soon!
Paula
p.s. If you have any questions or suggestions, you can email me privately: Paula at saladinajar.com.