CPK Honey Whole Wheat Pizza Dough from Your Bread Machine gets a fiber and flavor boost with some whole wheat and honey.
Directions provided for a bread machine, but no worries if you don't have one. You can still make it by hand or use a stand mixer.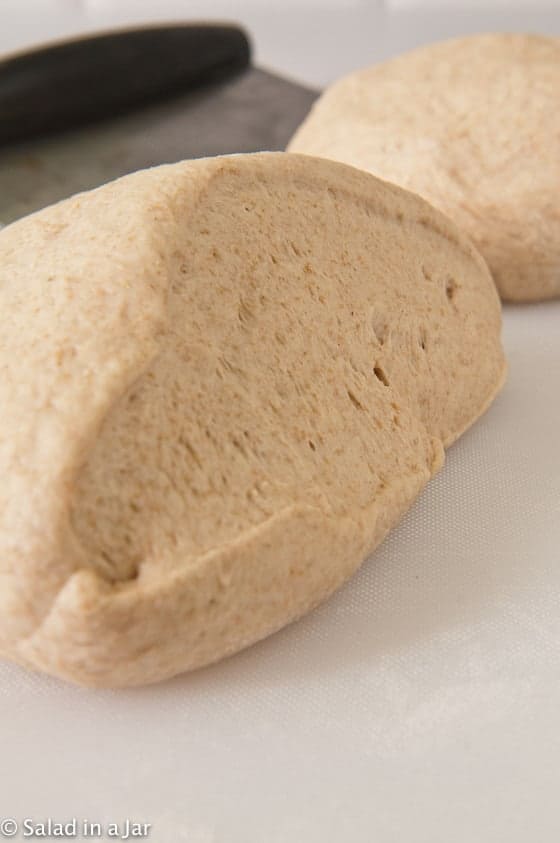 Thank you for the advice so many of you sent my way. Accordingly, I put my camera away for a while. Time for a blogging break.
One of the original reasons for starting this blog was the convenience of having all my recipes organized and in one place. I discovered a new pizza dough recipe a while back and haven't added it to this space yet.
I'm getting tired of hunting for the recipe every time a pizza craving hits. For that reason, I'm inspired to make this recipe easier for me to find.
Adding Whole Wheat Flour to Your Diet:
What do you do when you get a less-than-glorious report about your cholesterol or some other important body chemistry?
I try to add more whole grains to my diet. For years, guilt about eating pizza drove my search for an irresistible whole wheat pizza dough.
Being a fan of California Pizza Kitchen, I just happen to have a couple of their cookbooks. I thought it might be worth trying their recipe for Honey Whole Wheat Pizza Dough since they seem to know a thing or two about pizza. Turns out, I loved it and think you will, too.
I realize this pizza dough recipe is not 100% whole wheat, but it's better than none. Right? Of course, the original recipe wasn't written for a bread machine, but I simply won't do it any other way. So, I changed the directions and adjusted the amounts to fit the size of most bread machines.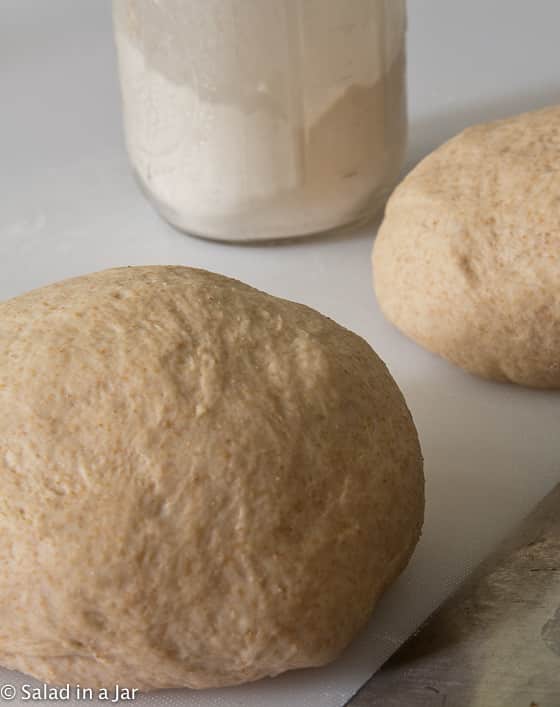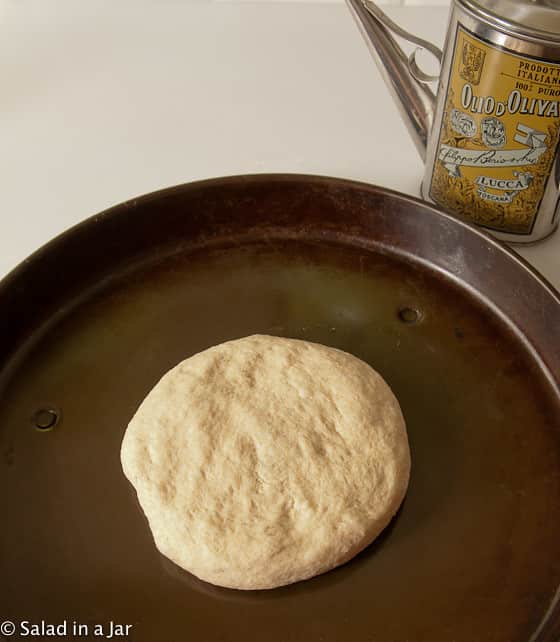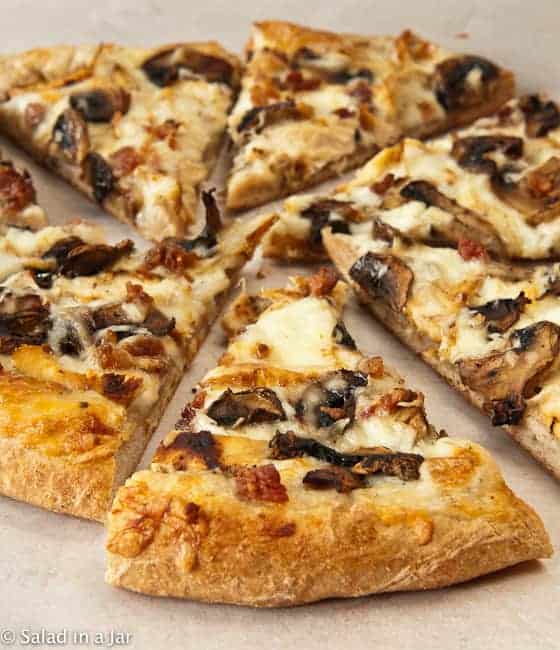 If you make this recipe and enjoy it, consider helping other readers and me by returning to this post. Leave a rating on the recipe card itself underneath the picture. Although always appreciated, comments aren't required. Thank you for visiting! Paula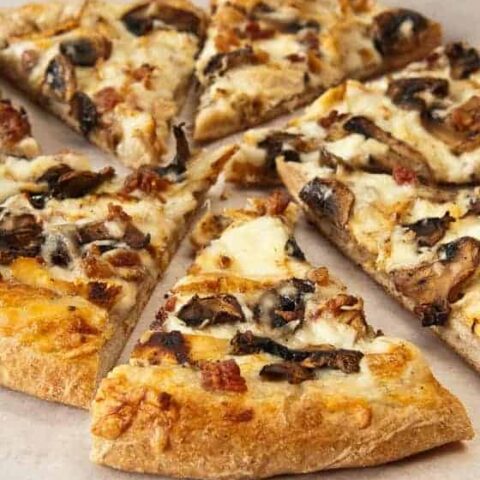 CPK Honey Whole Wheat Pizza Dough from Your Bread Machine
Total Time:
2 hours
20 minutes
CPK Honey Whole Wheat Pizza Dough gets a make-over with directions and amounts appropriate for a bread machine.
Ingredients
1 cup warm water
3 tablespoons honey
2 tablespoons olive oil
1-1/2 teaspoons salt
1 cup whole wheat flour
2 cups bread flour
2 teaspoons bread machine or instant yeast
Instructions
Put all ingredients into your bread machine in order listed. Set machine on the dough cycle and press start. When dough cycle has completed, remove dough to a large bowl (cover tightly) or a gallon zipper lock bag and refrigerate overnight.
Approximately 2 hours (less in my warm kitchen) before you plan to put together your pizza, remove the dough from the fridge. Divide in half and form each half into a smooth, rounded ball. At this point I place each ball into a well oiled pizza pan and cover with plastic wrap.
When dough has warmed and looks puffy, preheat oven to 450 F. Use your hands/fingers to flatten the ball until it is the thickness you prefer. I use a 13" pizza pan and try to press it to the edge. If you tear it or make a hole, patch it with your fingers.
Assemble pizza as you prefer. For me that would be sauce first, then cheese, then meat or other toppings. If I have enough, I usually sprinkle a little more cheese over the top.
Pop into the oven and turn temperature back to 425 degrees. How long you bake the pizza will depend on how liberal you were with the toppings, and your specific oven so I hesitate to be specific about the time. My pizzas usually take around 12 minutes, but yours might be different, so watch carefully after the first 10 minutes.
Recommended Products
As an Amazon Associate, I earn from qualifying purchases. But don't worry. This doesn't change the price you pay.
Nutrition Information:
Serving Size:

16 slices
Amount Per Serving:
Calories:

156
Total Fat:

4.6g
Carbohydrates:

8.5g
Fiber:

1.5g
Sugar:

4.4g
Protein:

4g
Posts Related to Whole Wheat Pizza Dough