Preview: Roasted Rosemary Chicken is a whole chicken roasted with rosemary, lemon, and garlic. Use the broth and cooked vegetables to make a grain-free gravy "instantly" in a blender.
The words "Wonderful Gravy!" are scrawled across the original, food-stained copy of this recipe. That's why I make this Roasted Rosemary Chicken. The gravy is easy, foolproof, and flavorful.
But that's not the only reason. The smell wafting about in the house as it bakes is absolutely heavenly.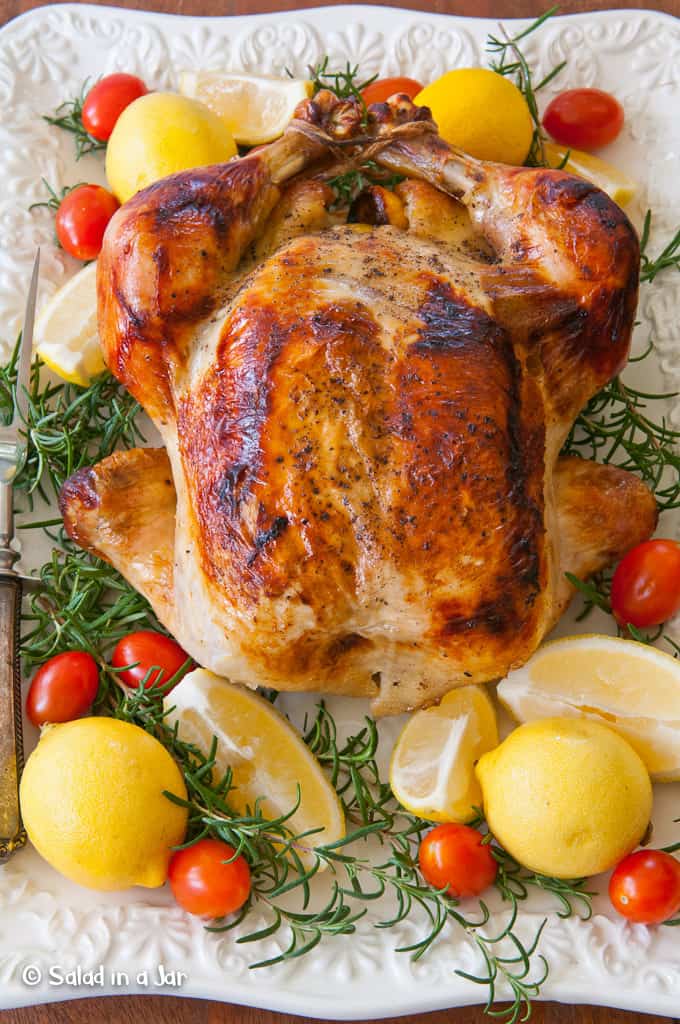 When you finish eating the chicken, consider making chicken stock from the bones. Detailed instructions for homemade stock seen here.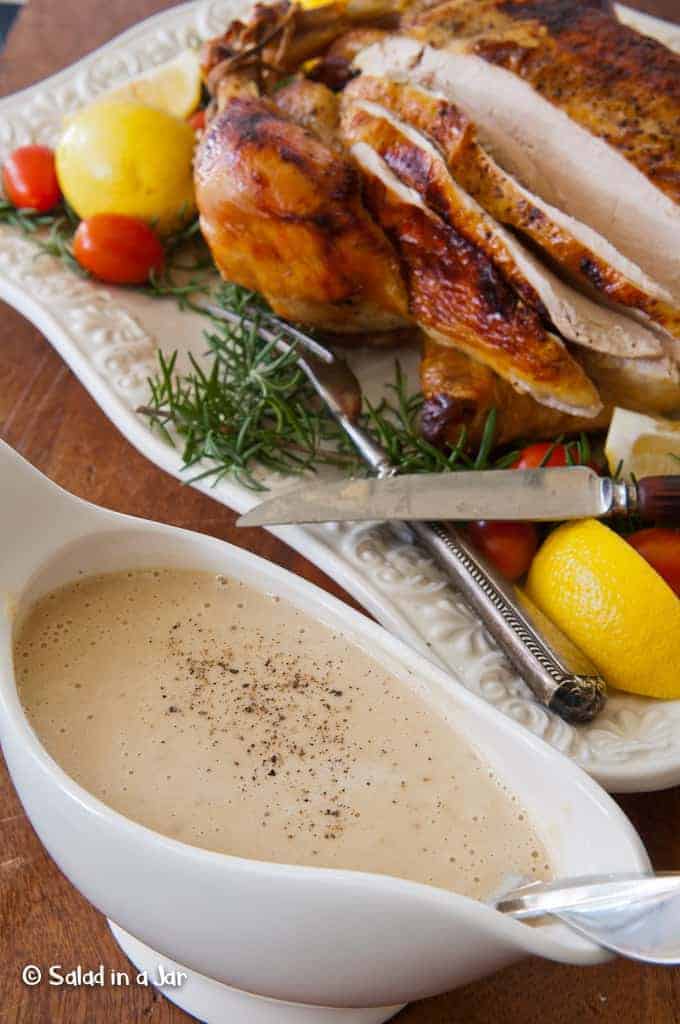 How does this recipe make instant gravy?
Now about the gravy–it is "instant" because you pour all the roast vegetables and juices in a blender with a little extra chicken broth. Give it a whirl for extremely smooth and tasty gravy without stirring, whisking, adding flour, making a roux, trying to get rid of lumps, etc.
Only 6.6 grams of carbs in a serving of chicken and gravy combined.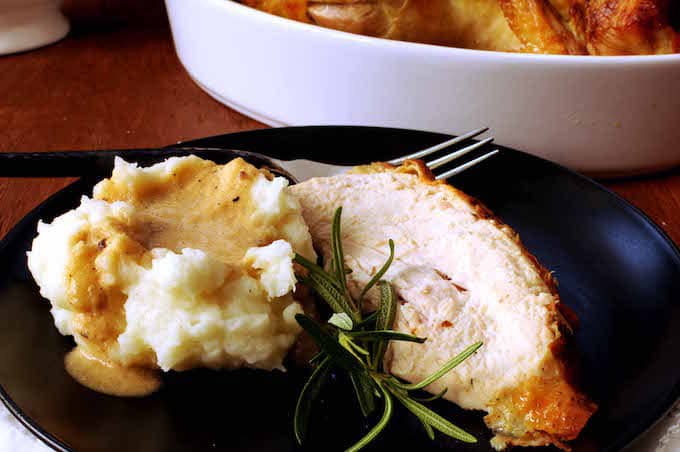 Serve this chicken with my Not-Mushy Mashed Cauliflower to carry out the low-carb theme. Admittedly, mashed potatoes or rice might be more popular with your carb-loving family and friends.
If you enjoyed this recipe, it would help others and me if you gave it a five-star rating inside the recipe card below. 🤩 No comment required. Thank you.

Hope to see you again soon!
Paula
p.s. Questions or suggestions? Please email me: Paula at saladinajar.com.
Related Posts: