Preview: Get this recipe for how to make Spicy Chocolate Bark with Pecans here. The pecans are great by themselves for snacking and salads.
Raise your hand if you have a wicked sweet tooth. Mine is up, too. For over two years I've been trying to cut sugar from my diet–as much as one can without being a total freak.
I've read that eventually one loses his taste for sweets. "How long does it take?" is what I'm asking.
Keep reading to learn how to make this easy treat for the holidays, gift-giving, or to eat all by yourself (that's me).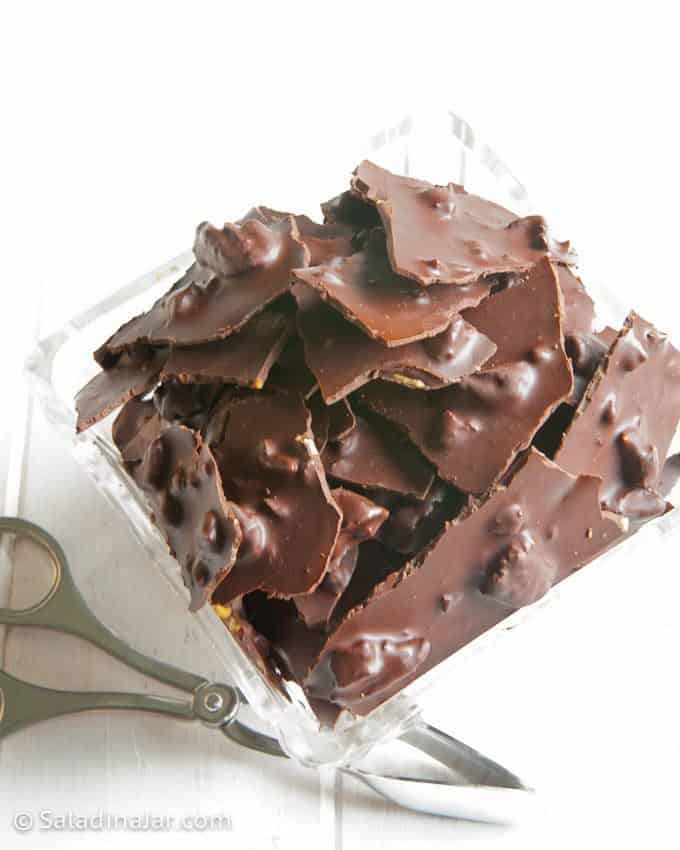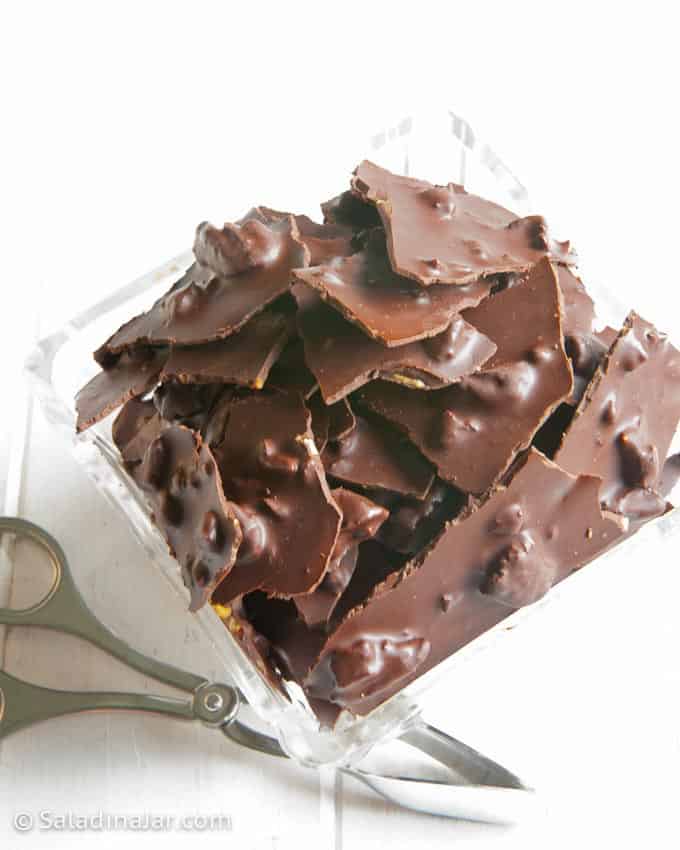 About Trader Joe's 85% Chocolate Bar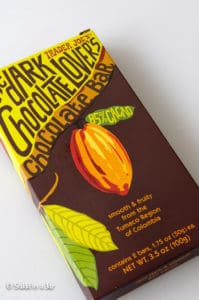 I make Spicy Chocolate Bark with The Dark Chocolate Lover's Chocolate Bar from Trader Joe's. It's 85% chocolate. Yes, I know it contains a little sugar, but every heart needs some chocolate. Right?
Reviews of this particular brand vary (here and here for starters), however, it's cheap and suits this candy perfectly, IMHO.
Ultimately, melting and spreading it thin makes it taste like pieces of chocolate that fall off of a Dairy Queen dipped cone. Sweet! (Chocolate and Vanilla Angel Food Cake with Dip-Cone Icing has the same taste phenomena.)
Alternatively, I've tried sugar-free chocolate. Not worth it in my opinion. Maybe I haven't tried the right brand.
On the other hand, if 85% chocolate is too bitter for you, try 72%, or even bittersweet chocolate.
Are you trying to eat Keto?
Use Swerve or a similar sugar substitute when making the pecans. Using Swerve will cause the pecans to brown more quickly. Keep your eye on them when baking and stir more frequently.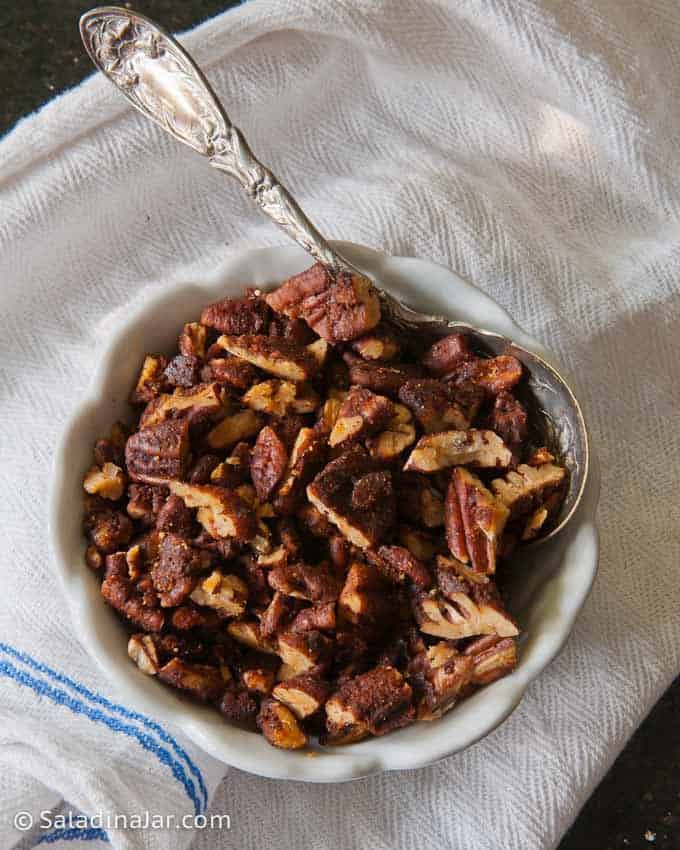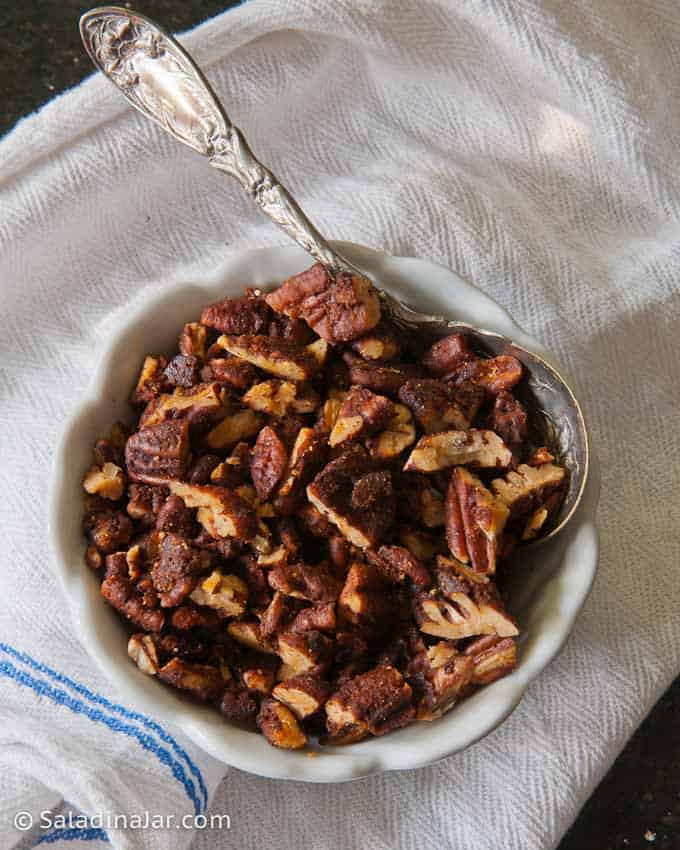 Dark Chocolate Bark with Spicy Pecans is a two-step process but still very easy. First, bake the spicy pecans. (Recipe below.) Dare ya' not to nibble.
Second, after pecans have cooled, chop and add them to melted and tempered chocolate. Finally, chill before breaking into pieces.
That's it. No worries about sugar crystals, using a thermometer or stirring for hours.
How To Make Spicy Pecans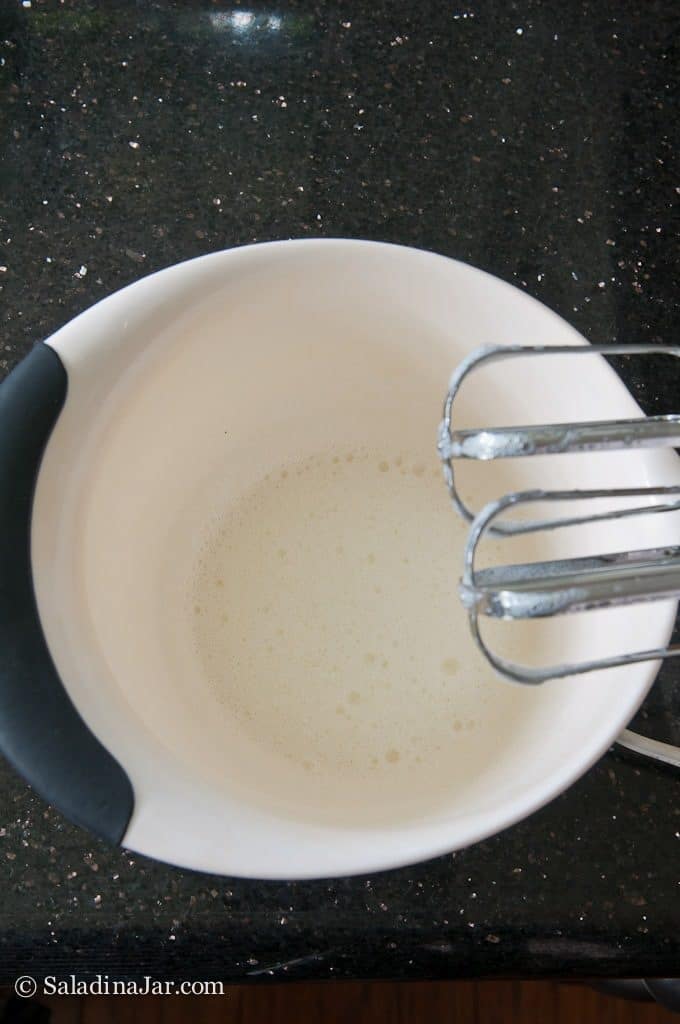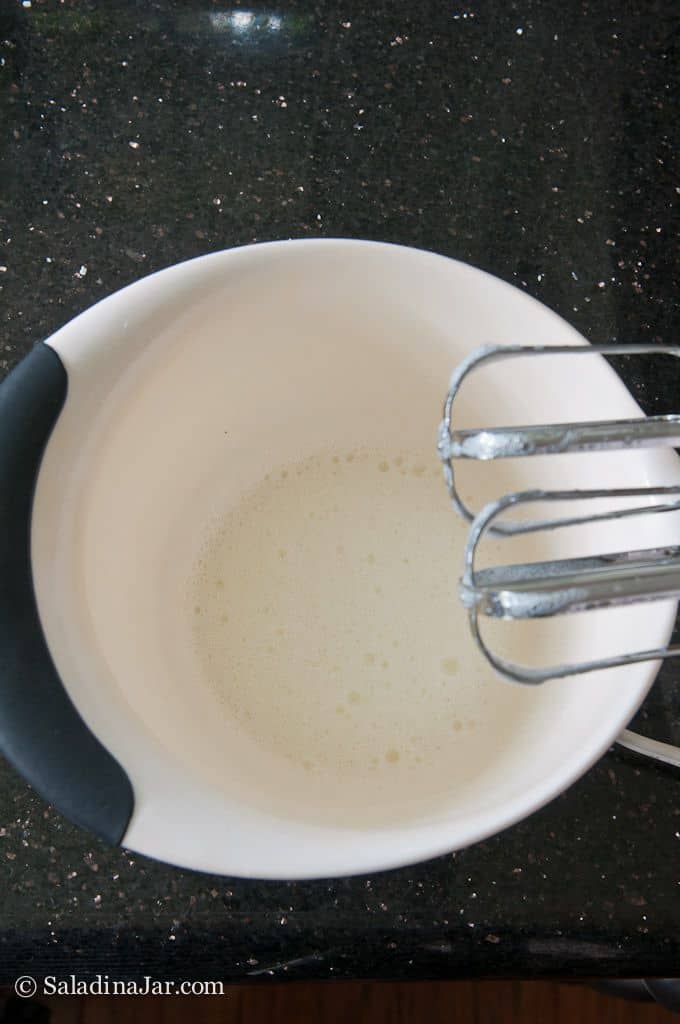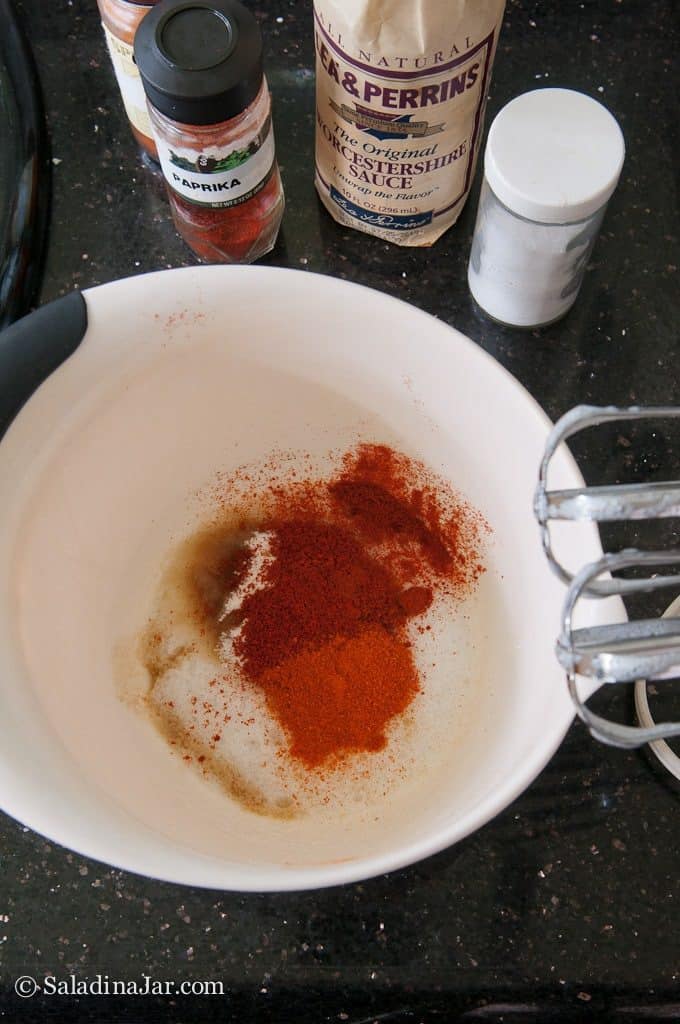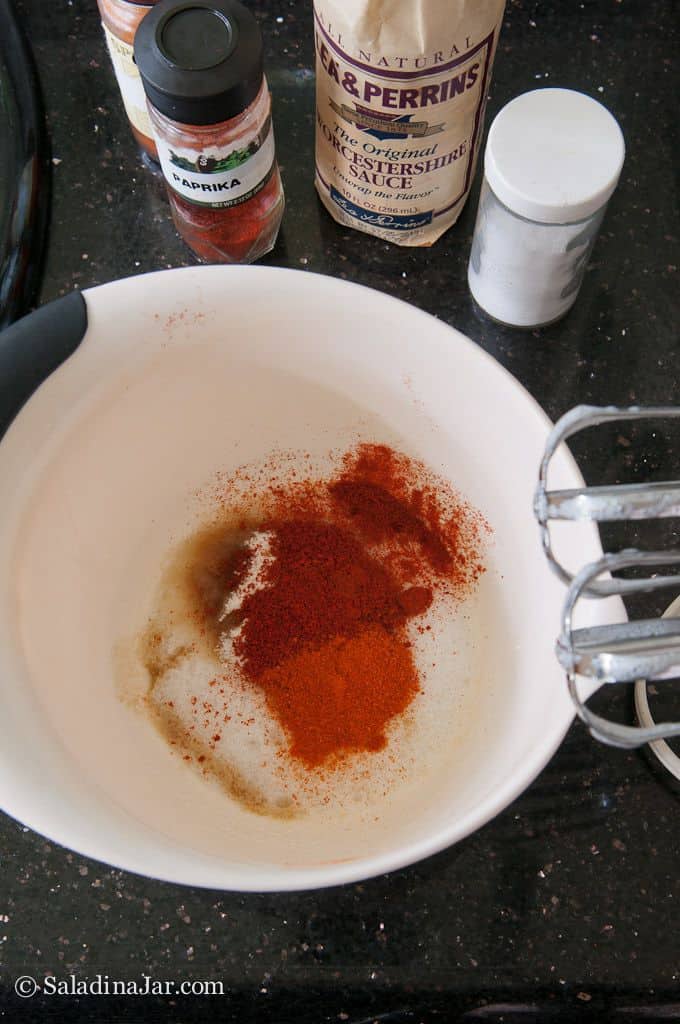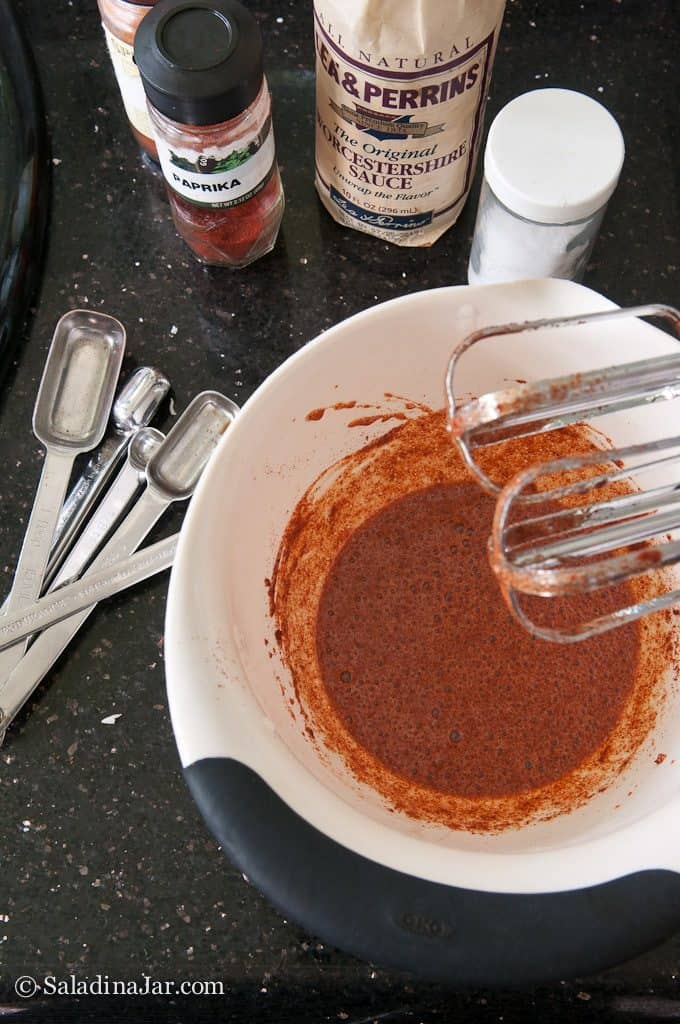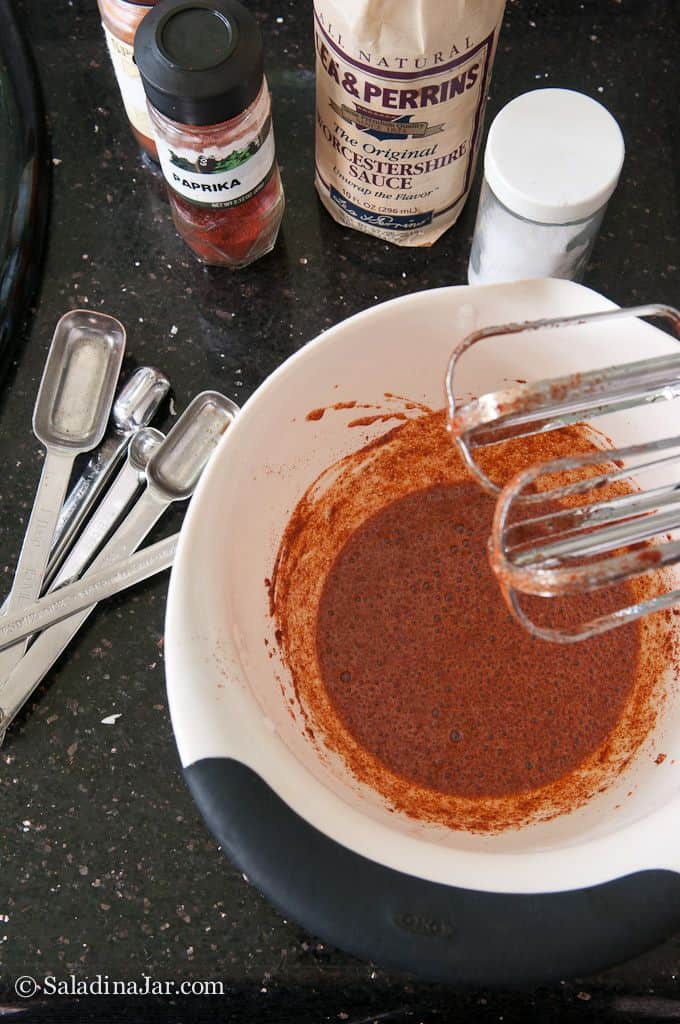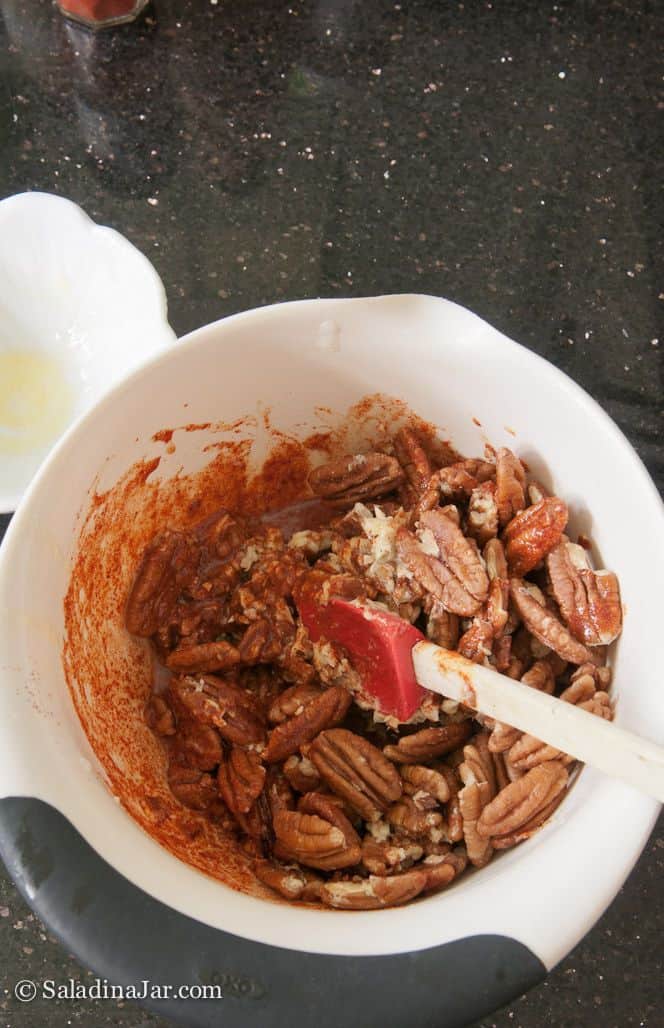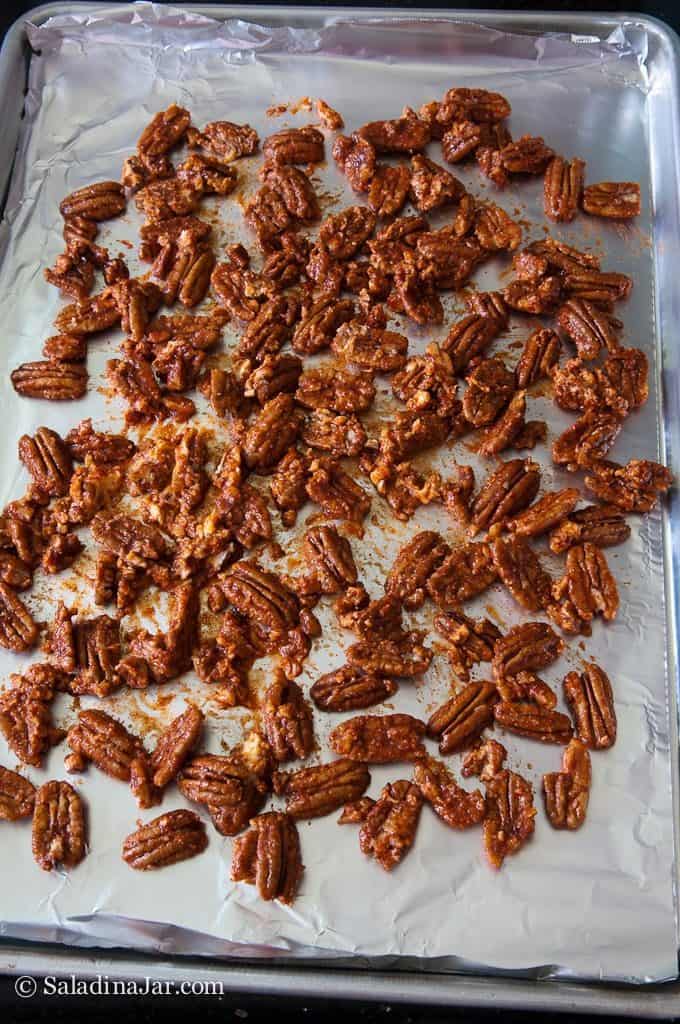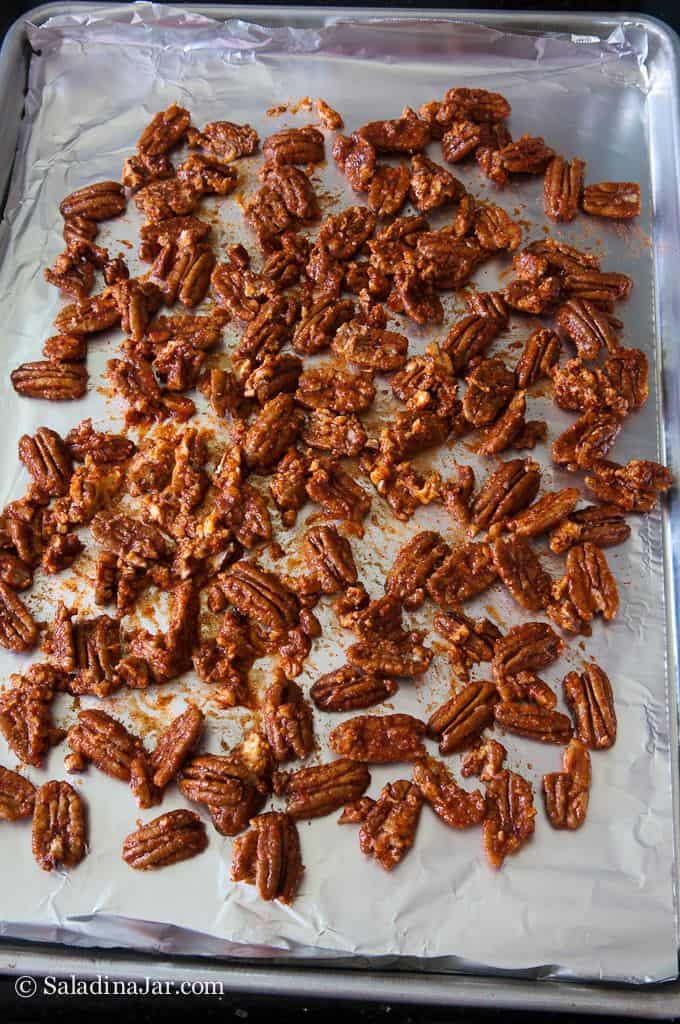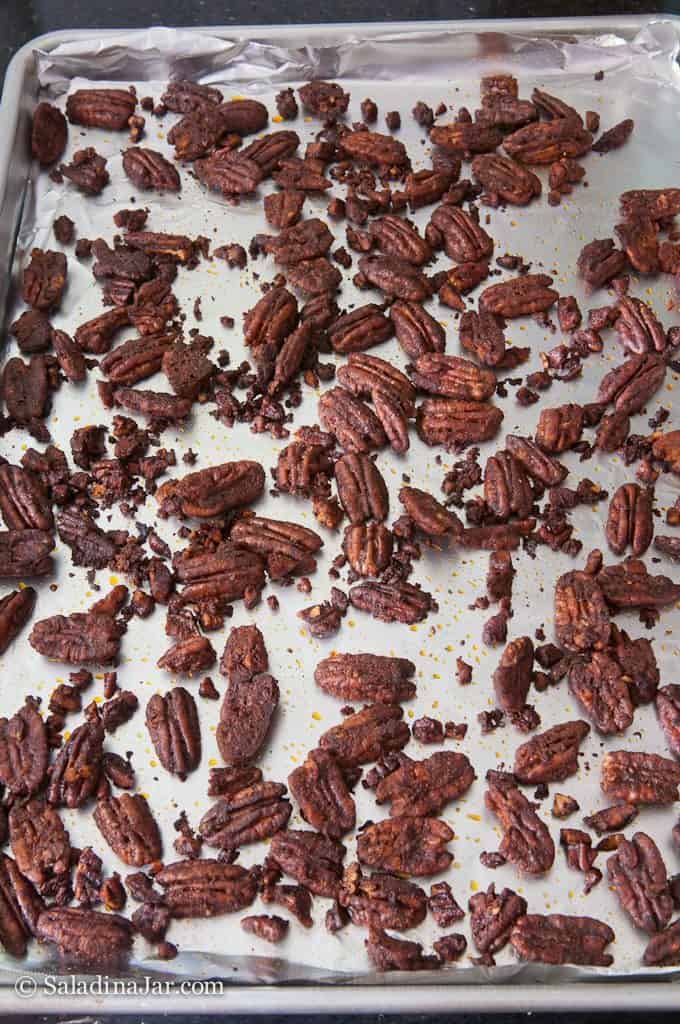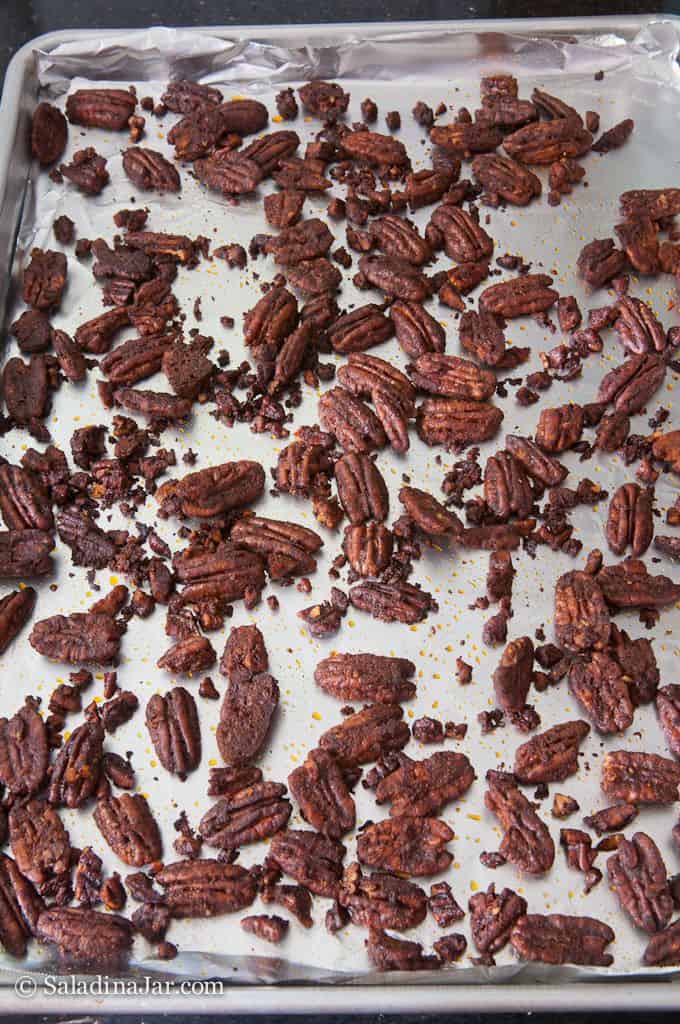 Kitchen Secret: These cayenne-spiced pecans have multiple uses. For example, try them coarsely chopped and added to a chicken salad for an interesting layer of flavor and crunch. Or, sprinkle them over any green salad, especially delicious with a strawberry or poppy seed dressing. In addition, I'm thinking these would be wonderful in brownies but haven't tried that yet.
Making the Spicy Chocolate Bark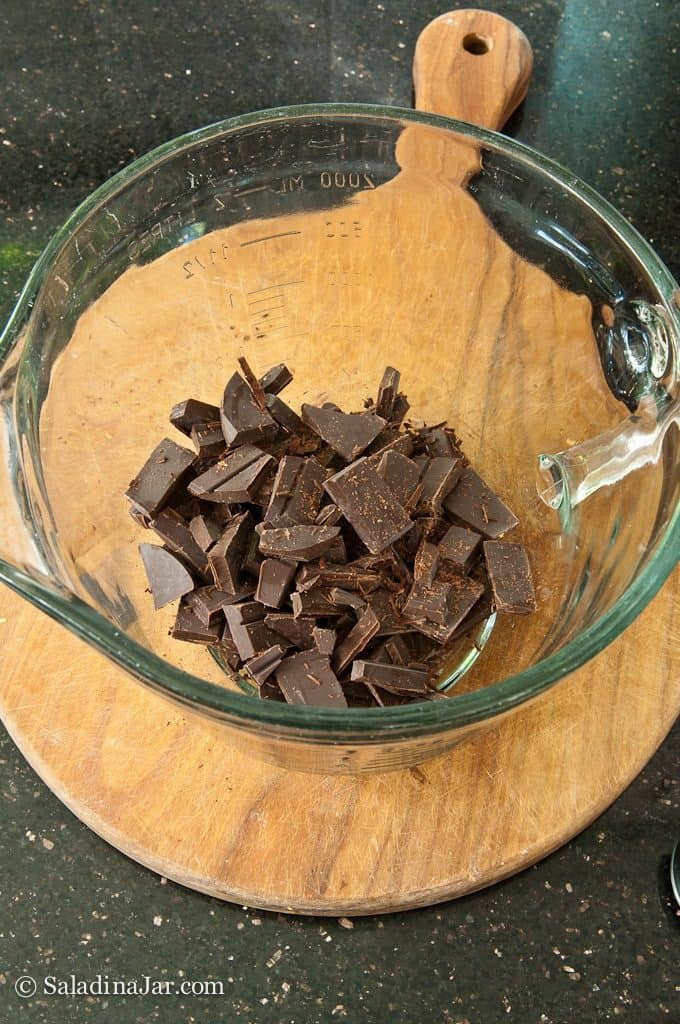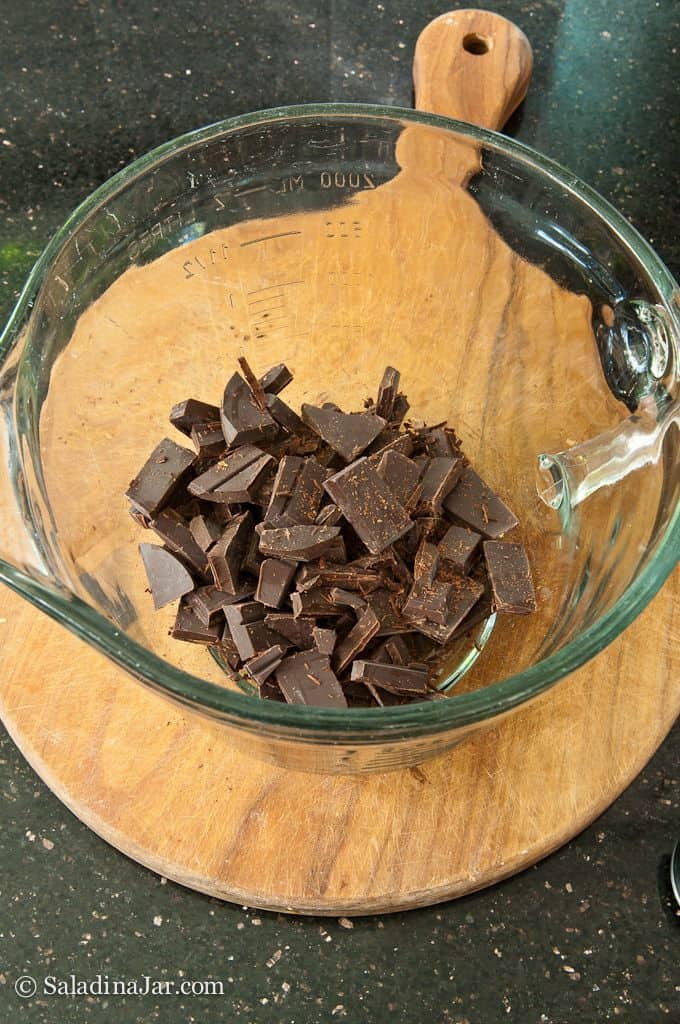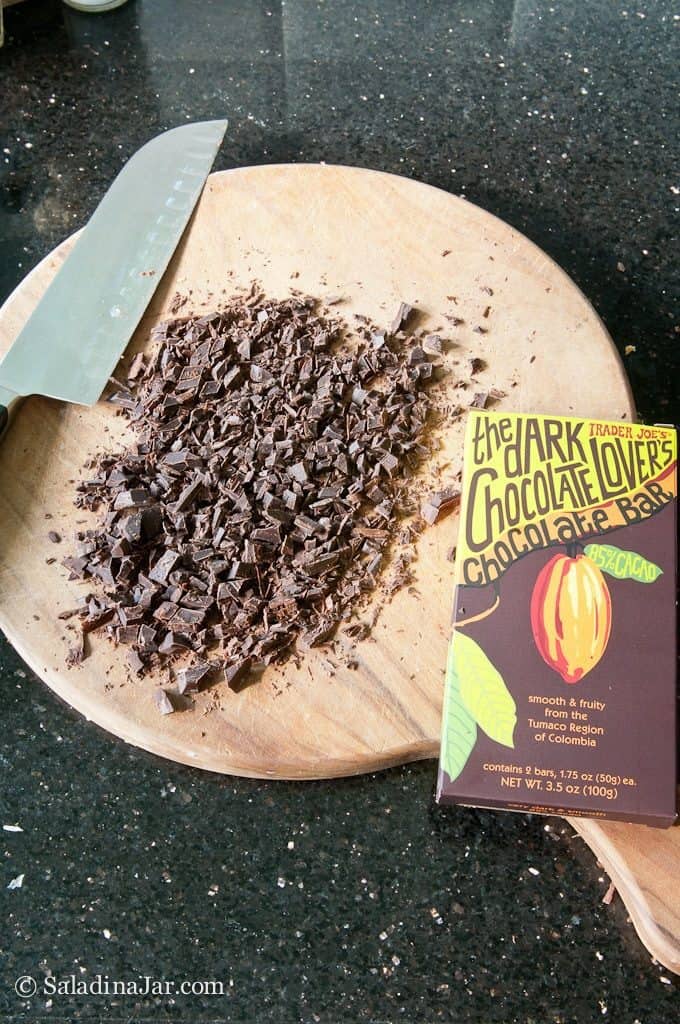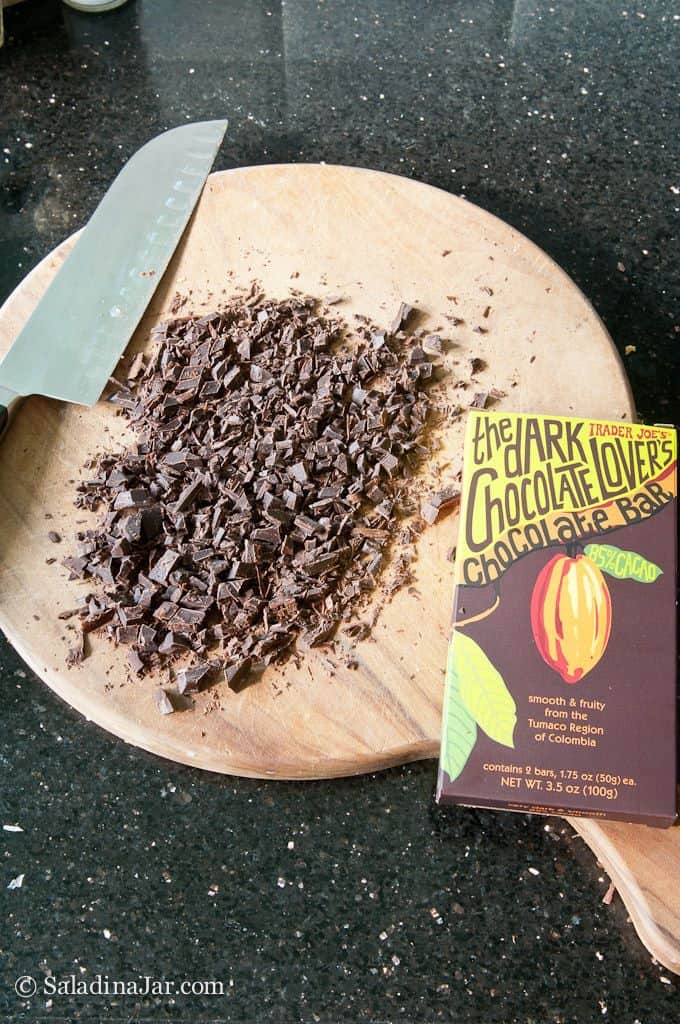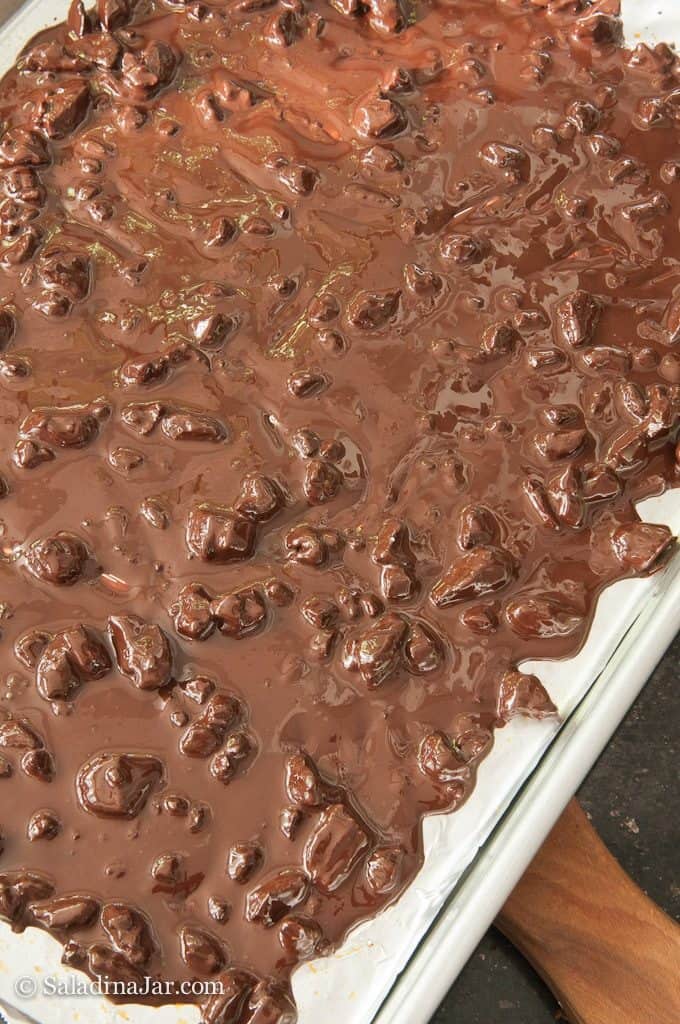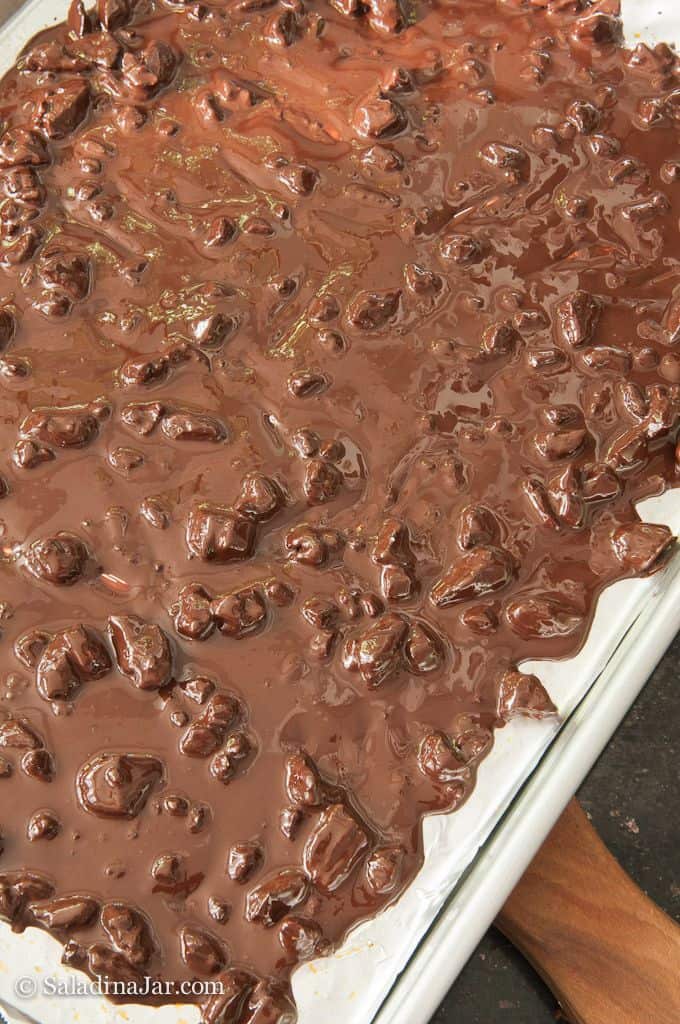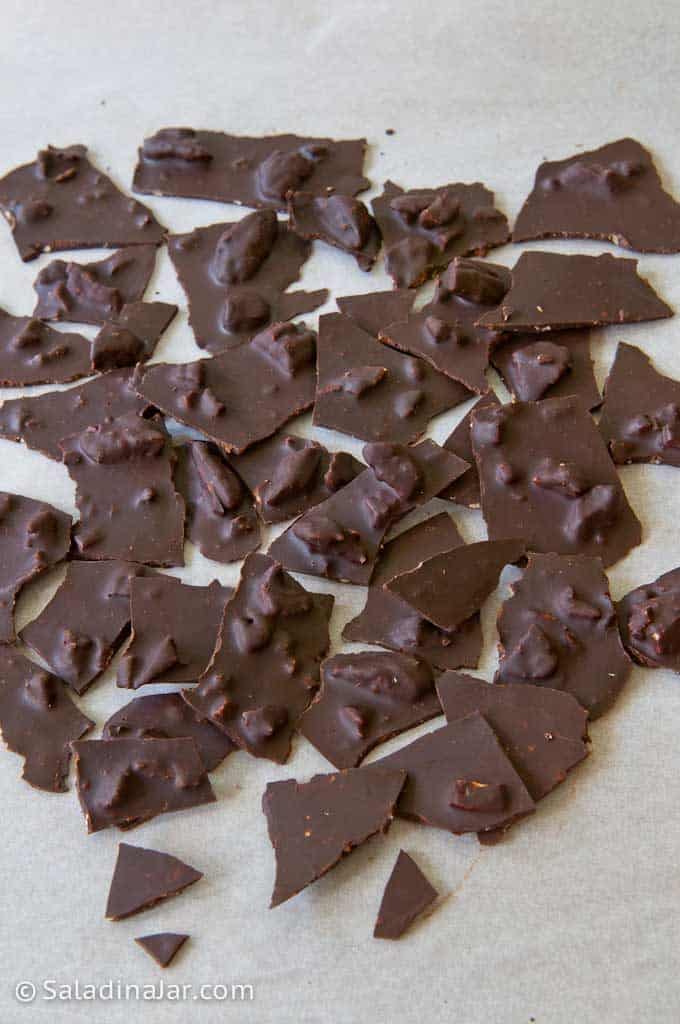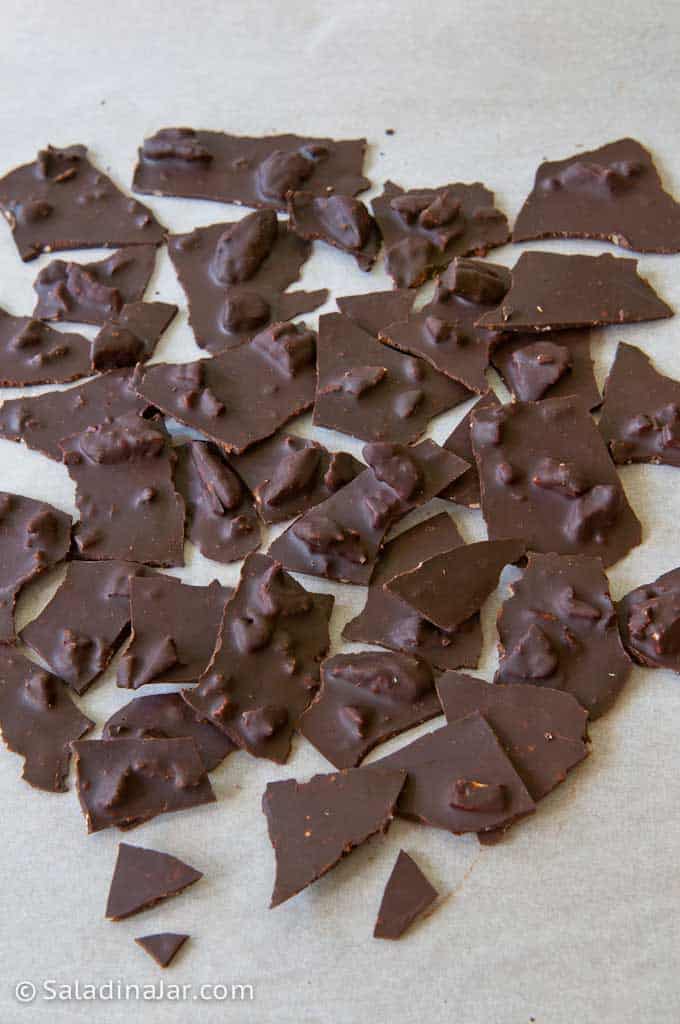 ---
More Candy Recipes:
If you enjoyed this recipe, it would help others and me if you gave it a five-star rating inside the recipe card below. 🤩 No comment required. Thank you.

Hope to see you again soon!
Paula
p.s. Questions or suggestions? Please email me: Paula at saladinajar.com.
---