Making Greek yogurt at home is like doing a science experiment with God. You set it up in the right way, and He does the work. It's one of my favorite things to do in the kitchen. I think you will enjoy it, too.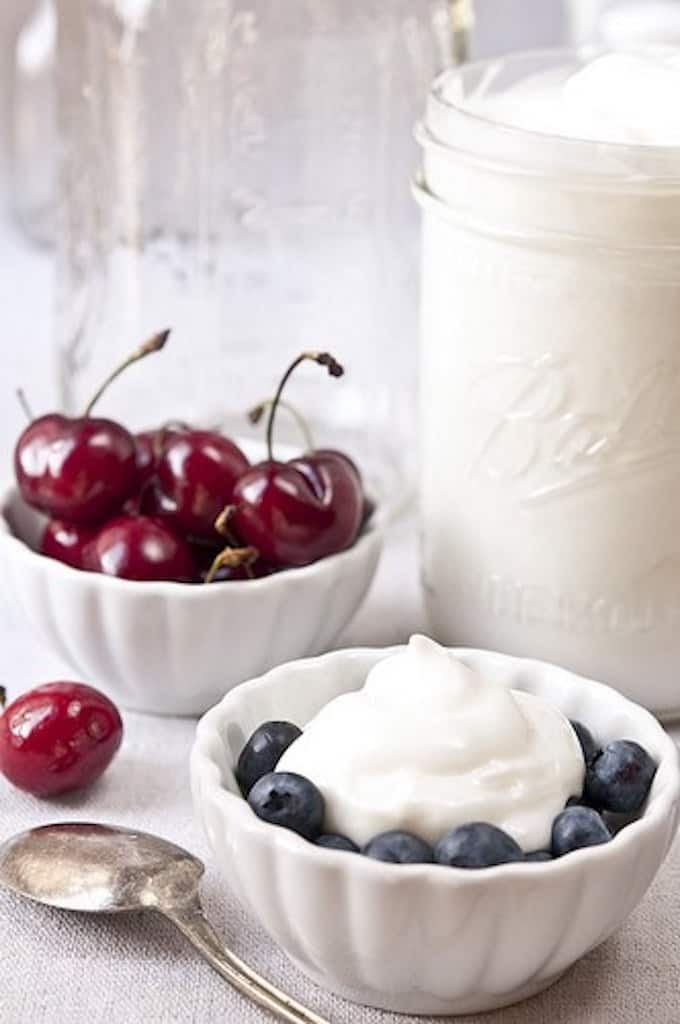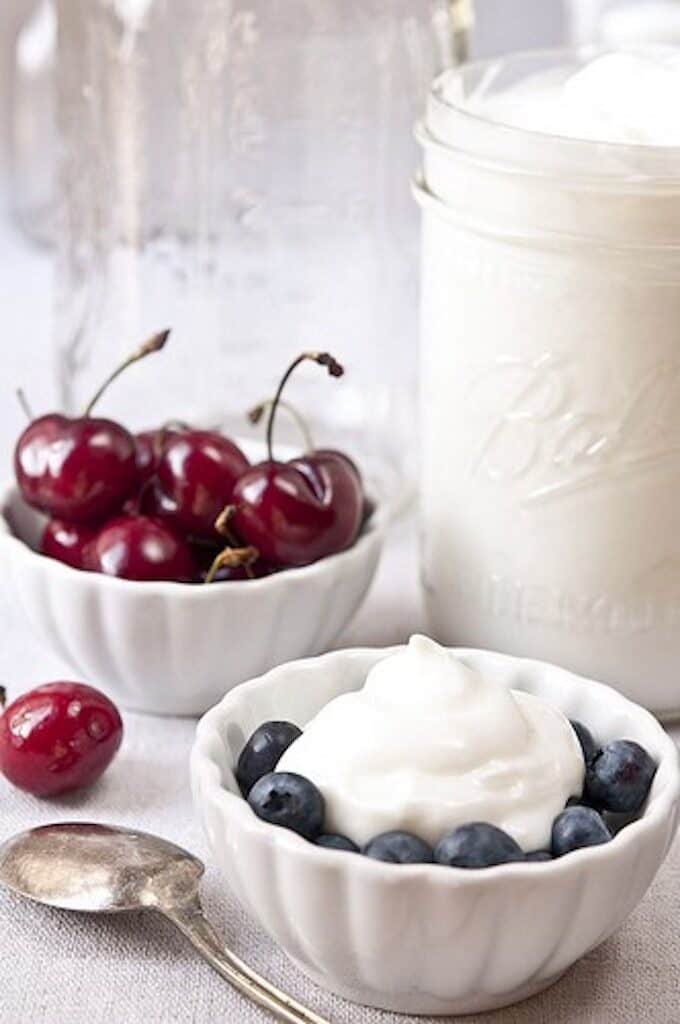 I've been making yogurt for over ten years–mostly Greek yogurt (strained yogurt). As you can imagine, I've had a few unexpected results, but that doesn't happen very often these days.
If your yogurt didn't turn out as planned, you've come to the right place. Learn from my mistakes and discoveries in the posts listed below.
Now that you can make yogurt (inexpensively and in quantity,) you may want to add some recipes to your collection. Also included are recipes that call for yogurt whey, a by-product of Greek yogurt. Take a look!