How To Buy Avocados Without Bruises: The Secret You Need To Know
Sneak Preview: Do you know how to buy avocados without bruises, especially from a discount grocery store? Keep reading for another one of my secrets I hope you will find helpful.
Sometimes it seems like buying an avocado is like a box of chocolates. You never know what you're going to get.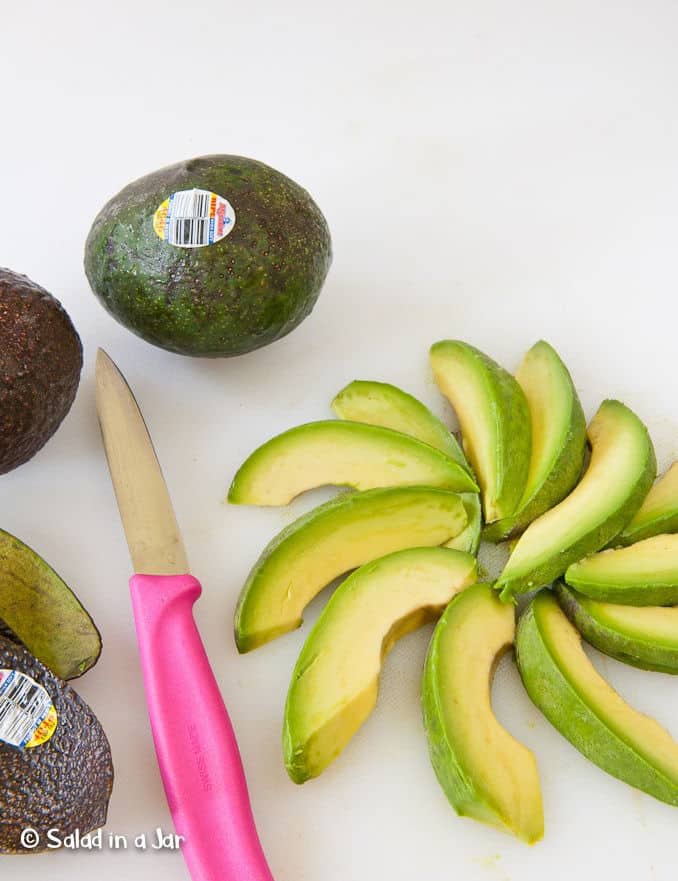 As an Amazon Associate, I earn from qualifying purchases.
I used to find it impossible to bring home an avocado that wasn't pocked with dark spots and bruises under that dark, leathery coat. What a frustration, especially when I really need good avocados to round out the menu.
Disclaimer:  My avocado-picking secret will not work in all situations.
If you need to make guacamole tonight, I would advise you to go to a more expensive store (with less traffic) or perhaps a small produce stand where everybody has not already pressed their fingers on the delicate surface of a perfectly ripe avocado. This innocent crime often leads to bruises.
There's also no telling how many times those tough-looking avocados have rolled out of the bin onto the hard cement or tiled floor and taken a few good bounces.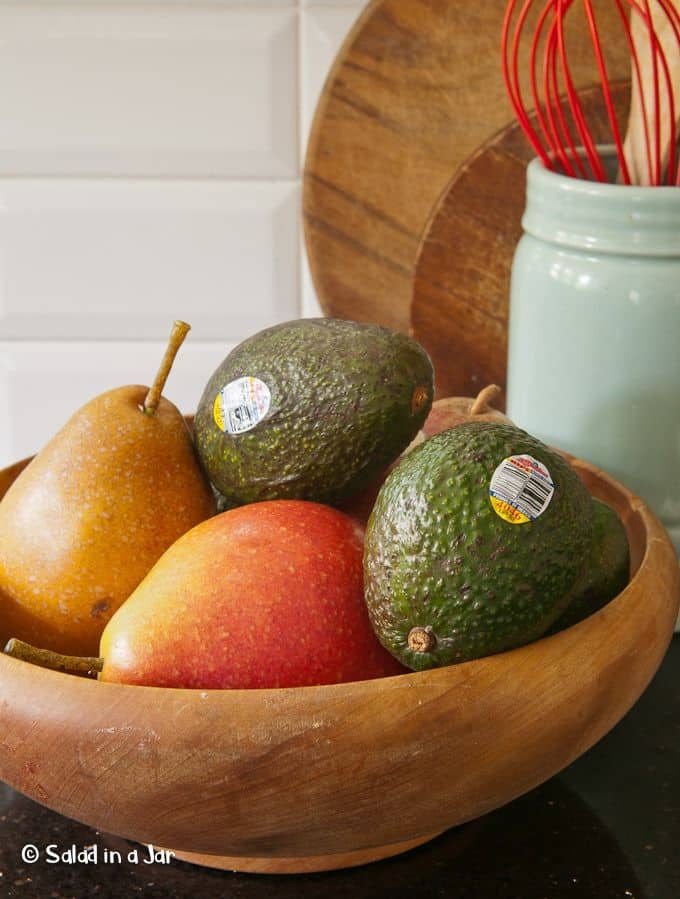 If you like to keep avocados on hand, try my secret and buy them regularly so you'll always have perfectly ripe, bruise-less, and ready-to-eat avocados in your fridge.
How to buy avocados without bruises:
Buy your avocados at least 3-4 days before you anticipate using them.

Choose the hardest avocados you can find at the store. They are often hard as a rock at discount grocery stores like Aldi, Winco, or Walmart. If they have no hard ones, I pass. Being hard naturally protects them from over-zealous shoppers/squeezers and bouncing around on the floor. How about the store clerk who dumps a few avocados left in one box on top of those in another box in order to save room and consolidate? Ouch, ouch, bruise, bruise.
Bring them home and store them in a bowl on your kitchen counter so you can see easily see them and remember to evaluate them as they ripen. Check them every day by applying the slightest pressure with your fingers.

When they start to give a bit with a small amount of pressure close to the stem, move them to your fridge. Generally, they are soft enough to use in 2-3 days but this can vary, so test each one. They will stop ripening when chilled.

Once refrigerated, they are usually good for a week. The avocados pictured at the top of this post were purchased six days before I sliced them. No bad spots or bruises to be found!!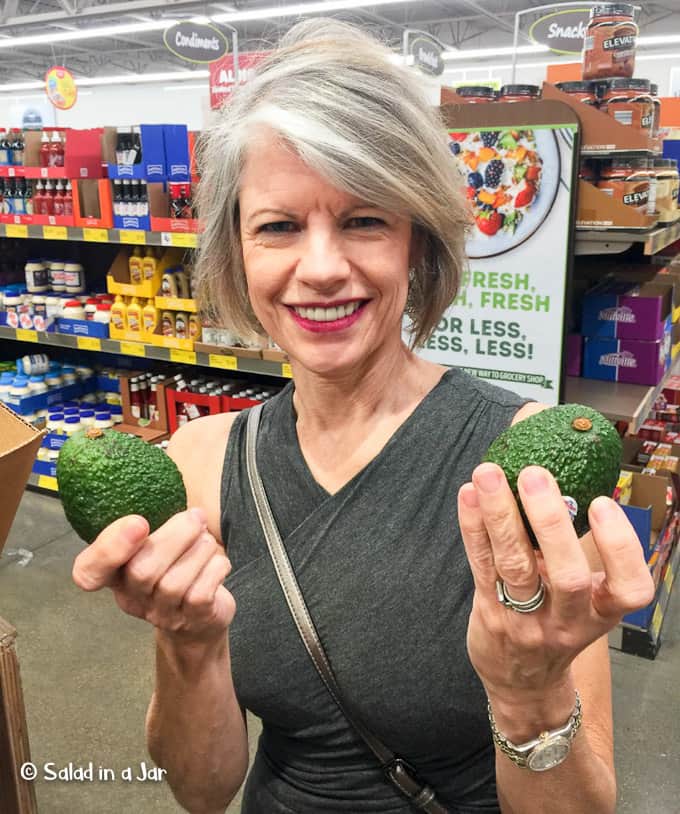 Since I shop about once a week, I pick up several very hard avocados every time I go so that I always have good avocados on hand.

Happy avocado-eating!
---
Other posts you might find interesting: