Preview: This Golden Egg Bread with Dried Fruit is a bread machine recipe with a light texture that works well for bread pudding and ham sandwiches.
Fresh-baked bread is aromatherapy for me–right up there with fresh-cut grass. Do you agree? Wonder if you can buy the smell of bread baking as a room fragrance or scented candle–like new car smell or cinnamon apple pie.
Now that I think about it, I've never seen such a candle. Bake this dried fruit bread for an unforgettable breakfast that smells and tastes way better than any candle.
Mix this bread with a stand mixer or by hand, if preferred. See the recipe notes for details.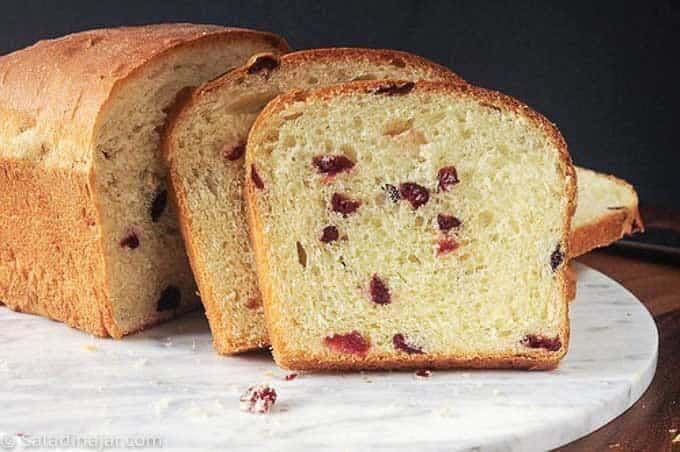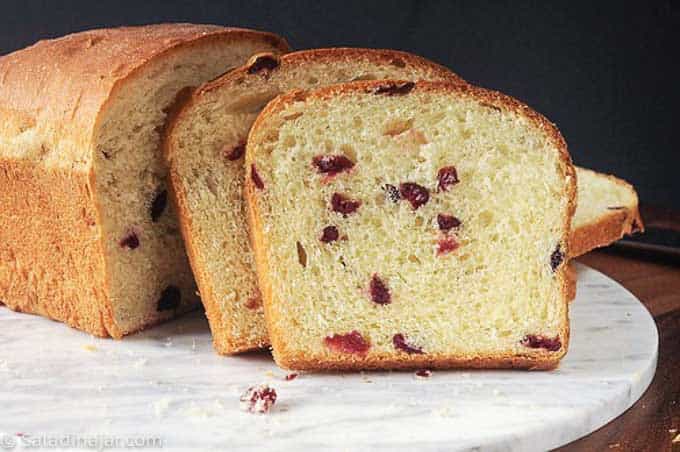 This fruit bread recipe is excellent for eating out of hand on the first day. Use it for bread pudding or toast on day two and three, if it lasts that long. It is not a chewy or rustic style bread but soft and somewhat sweet with a tender crumb.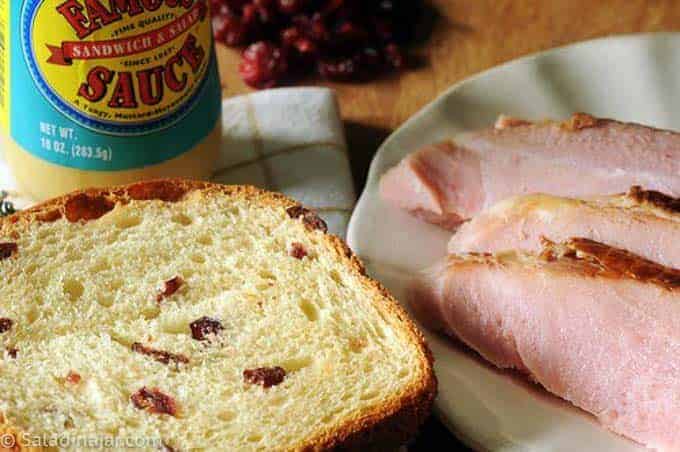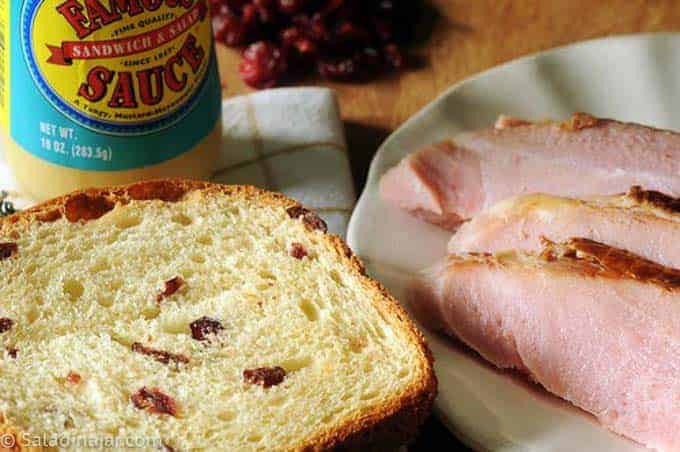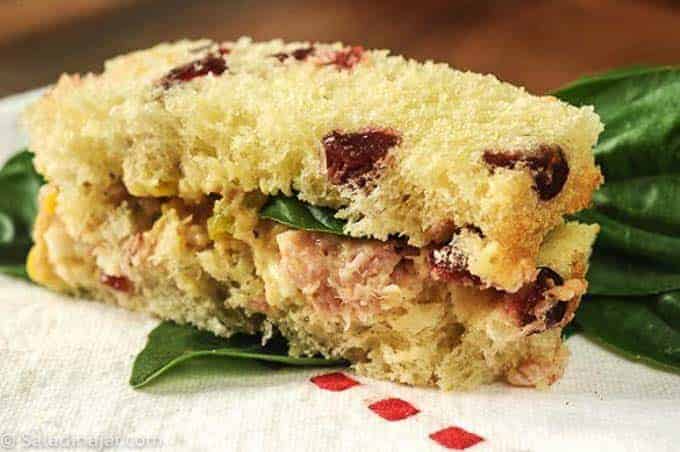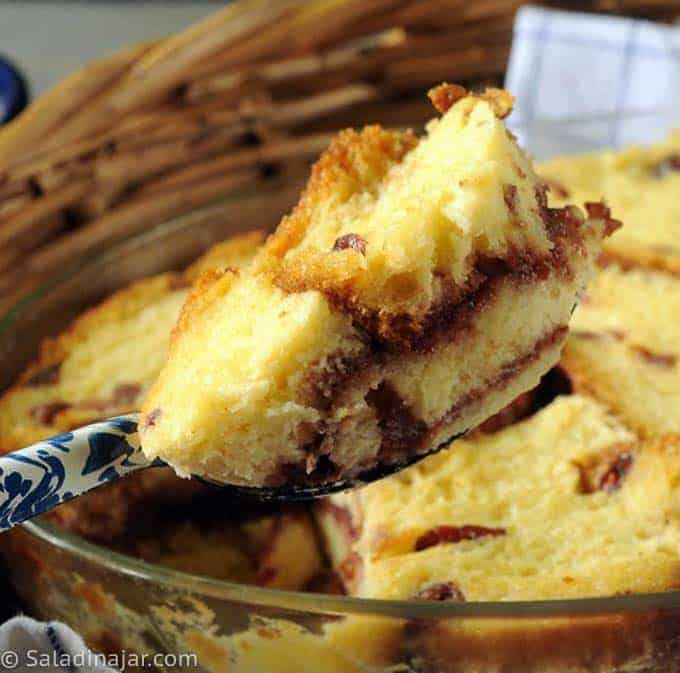 Substitutions
You could make this bread without it, but dried fruit takes it from the blue ribbon category to grand champion-purple-ribbon status. Below, you can see it with dried cranberries. In the top picture, I used dried cherries. Try raisins, currants, dates, or dried blueberries?.
Bread maker tip:
Adding fruit at the end of the kneading process preserves the integrity of the fruit. Observe the whole fruit pieces and a lighter color as seen in the picture below. Many bread machines have a unique signal to let you know when to add fragile ingredients.
Bread Machine Dried Fruit Bread from the bread maker pan to the oven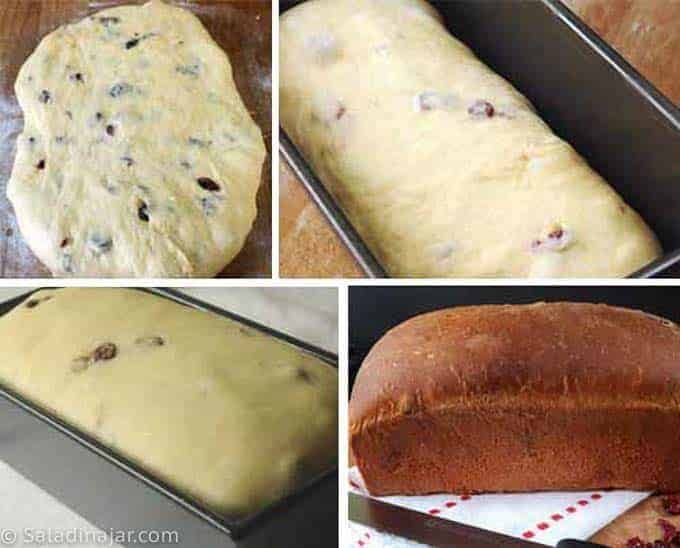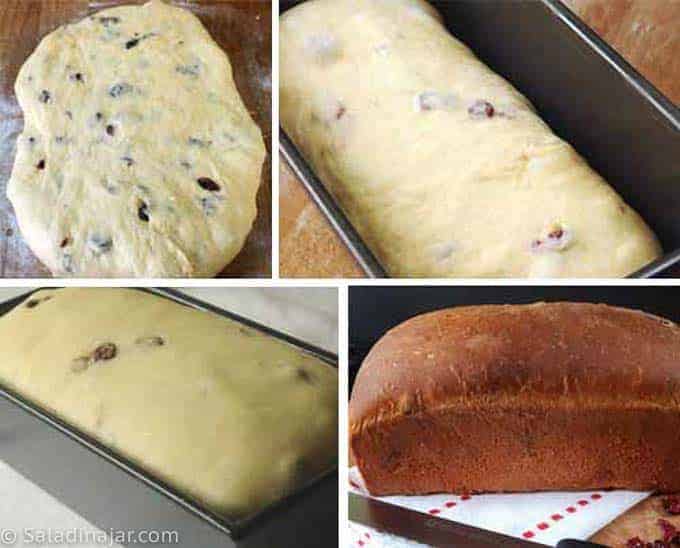 ---
If you enjoy fruity yeast bread…
---
Did you enjoy this recipe? If so, you can help others and me by leaving a 5-star 🤩 rating inside the recipe below. No comments are required.
Hope to see you again soon!
Paula
p.s. If you have any questions or suggestions, you can email me privately: Paula at saladinajar.com.