Crispy Baked Sweet Potato Chips are thinly sliced sweet potatoes coated with olive oil, then baked in the oven. Resistance is futile!
My daughter-in-law has given us the nickname, "the condiment family." Now that I think about it, she may be right.
We love to dip. Not the nasty kind of dip that rots out your lower lip. We're talking about various condiments like mustard, ketchup, ranch dressing, sweet and sour sauce, salsa, etc.
---
What is a good dip for Sweet Potato Fries?
We love MayoChup. We also love it with French fries (and just about everything else, too). It's sold in the same aisle as mayonnaise, steak sauce, etc.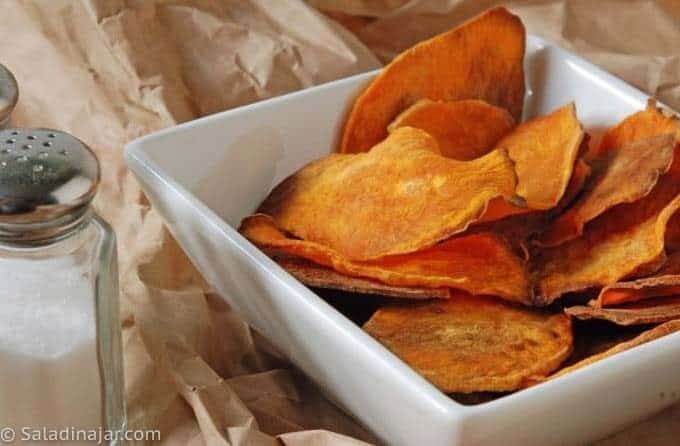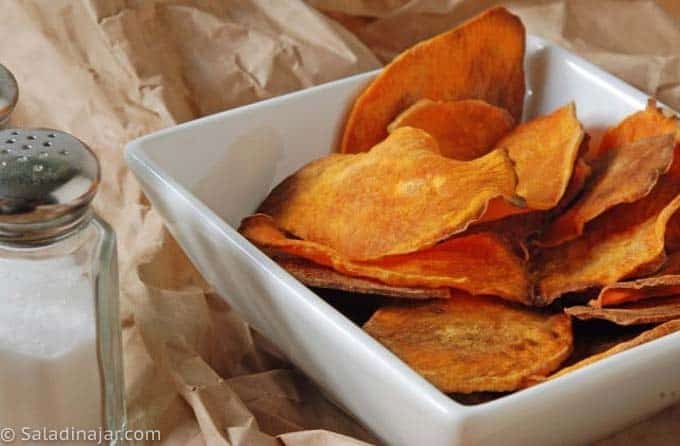 ---
Frozen sweet potato fries vs. crispy baked sweet potato chips:
Frozen sweet potato fries from the store are excellent and straightforward to prepare. But if you would rather have half the calories for just a little more effort, these chips are delicious.
They do require attention in the oven, however, as some will cook more quickly than others due to slight irregularities in thickness. Perfection is overrated!
---
How to prepare sweet potato slices: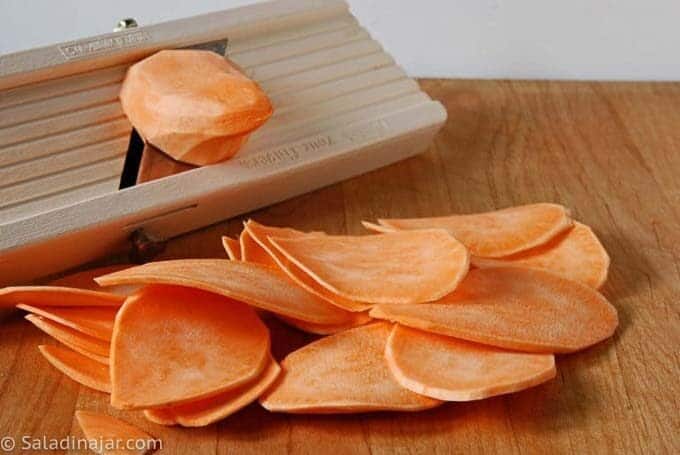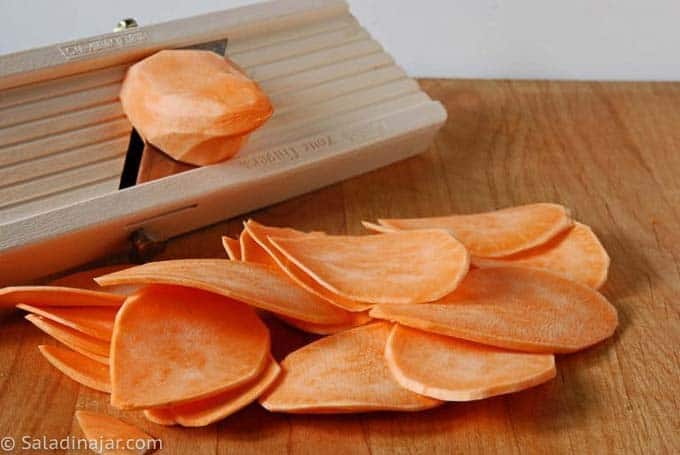 See how thin those slices are? You need a mandolin to do this easily. The one pictured is older and still available, but I have and love the one linked to previously and recommend it.
If you don't get the potatoes sliced thin enough, they won't get crispy. Of course, you can try with a sharp knife. A food processor with a thin slicing attachment would also work.
What Do You Serve with Crispy Sweet Potato Chips?
Chicken Salad or Ham Salad is particularly tasty when served on top of sweet potato chips.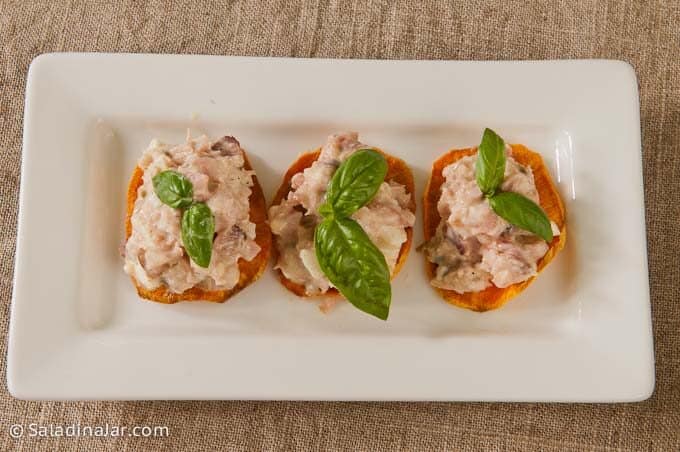 ---
More Sweet Potato Recipes
---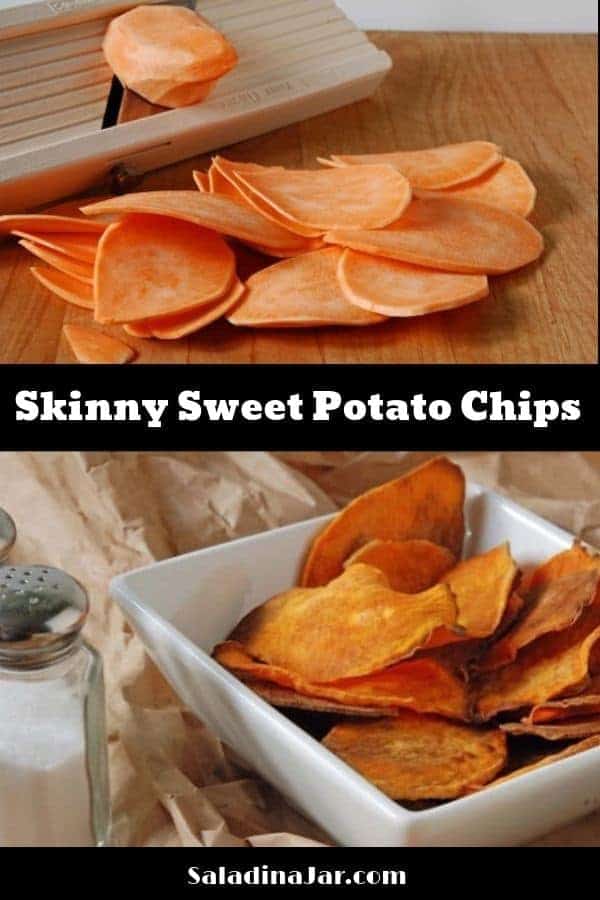 ---
If you enjoyed this recipe, it would help others and me if you gave it a five-star rating inside the recipe card below. 🤩 No comment required. Thank you.

Hope to see you again soon!
Paula
p.s. Questions or suggestions? Please email me: Paula at saladinajar.com.
---