Preview: This Tangzhong bread machine recipe makes the tenderest and softest dinner rolls. These popular rolls are easy to shape and fun to eat.
Did you know the best and softest dinner rolls you've ever eaten can be mixed in a bread machine? This recipe will give you everything you could want in a yeast roll: lightness, flavor, and a shape that's not too fussy for fumble-fingers. Keep reading to find out the secret.
Just like 98% of my yeast bread recipes, this one is written for a bread maker.
Don't worry. The directions will tell you how to mix, knead, and allow the dough to rise in a bread machine. Shape the dough by hand, let rise, and bake in a conventional oven. It's a hands-off way to mix and knead your dough. For those of you who like to play with your dough, you still get to shape them by hand. It's easy with my method.
Have you ever had a piece of bread mix, kneaded, and baked in a bread machine? Did you love it? Maybe if it was still hot.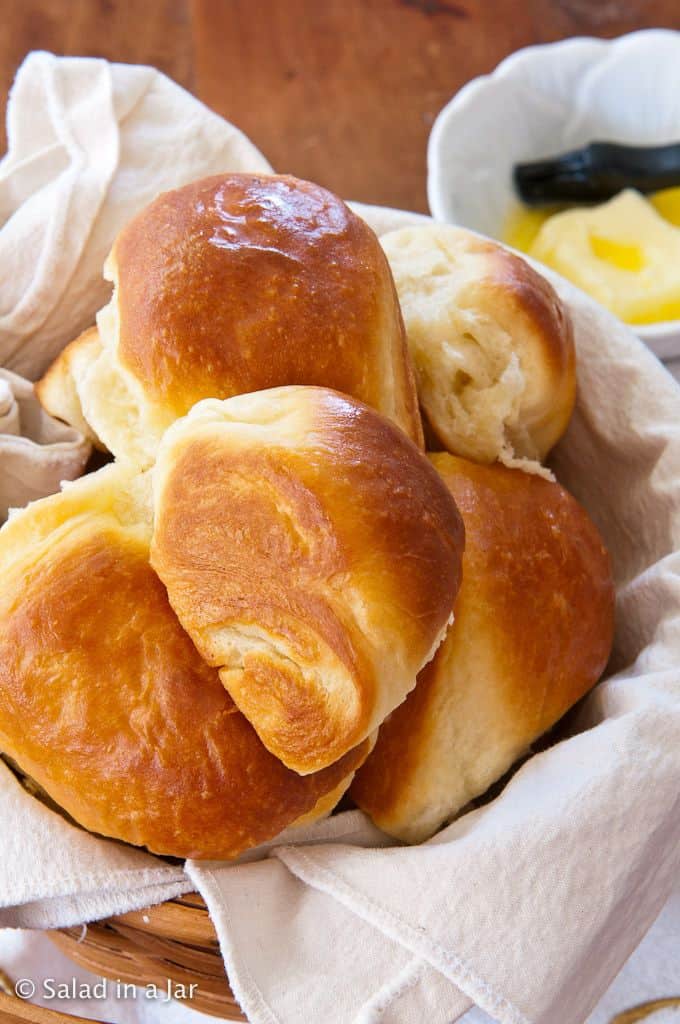 "Even bad homemade bread is good when it's hot."
Most of us don't care for the strange shape, the tough crust, the hole in the bottom, and oftentimes, the dense and heavy texture of bread actually baked in a bread machine. That's why I use a bread maker or bread machine to do what it does best–mix and knead bread dough.
A bread machine does a better job of kneading than most of us can do by hand. It's also a set-it-and-forget-it proposition. After you press the dough button, you can forget about it for the next 40 minutes with one exception. I always take a peek after about 10-15 minutes to make sure the dough consistency is right.
---
Which bread maker is best?
The one you already have will probably work. When you don't use it to bake, you don't have to be nearly as picky.
Watch for these two things
The pan should hold at least 3 cups of flour. If it will hold 4 to 4-1/2 cups, that's even better.
How well does it incorporate ingredients in the corners of the pan? Although you can use a spatula to push excess flour out of the corners, good models are designed so you don't have to mess with this detail.
Are you looking to buy a bread machine?
I bought a Zojurishi bread machine over 10 years ago. It's my favorite. I've owned several over the years. (They don't pay me anything to say this although I get a small commission from Amazon if you buy one through the link.)
It's an investment. But if your family loves bread and you like making it, it's a good one.
If somebody gives you one or you find a cheap one at a garage sale, I would probably give it a chance. Plug it in and make sure it runs. Also, check to make sure it still has the dough blade(s) and that the blade is not permanently stuck to the machine.
Read more about choosing a bread machine (maker) here.
---
What is the Tangzhong technique?
This Japanese technique cooks a small percentage of the flour and liquid (water or milk) in a yeast recipe very briefly before combining the resulting thick slurry with the remaining ingredients."

kingarthurflour.com
Borrowing from the Tangzhong method, the recipe includes instructions for making a thick paste mixture with a portion of the milk and flour. This step only adds a couple of minutes to the process.
You will be rewarded with bread that is more tender and stays fresh longer. We're talking about 2 or 3 days of just-baked-freshness as compared to one day for most homemade bread without preservatives. Having said that, I can't remember these rolls ever laying around the house longer than two days.
---
Can I form the dough into different shapes?
Yes. That's the fun part about making your own bread. Some of my favorite shapes are balls, crescents, and rolls as you see here.
Cutting and slicing is easier than making little balls, especially for beginners. Admittedly, they don't look quite as perfect. That also means they won't be mistaken for store-bought rolls at first glance.
The rolls shown here are more fun to eat, too. Who doesn't love to unroll the layers of his or her dinner roll?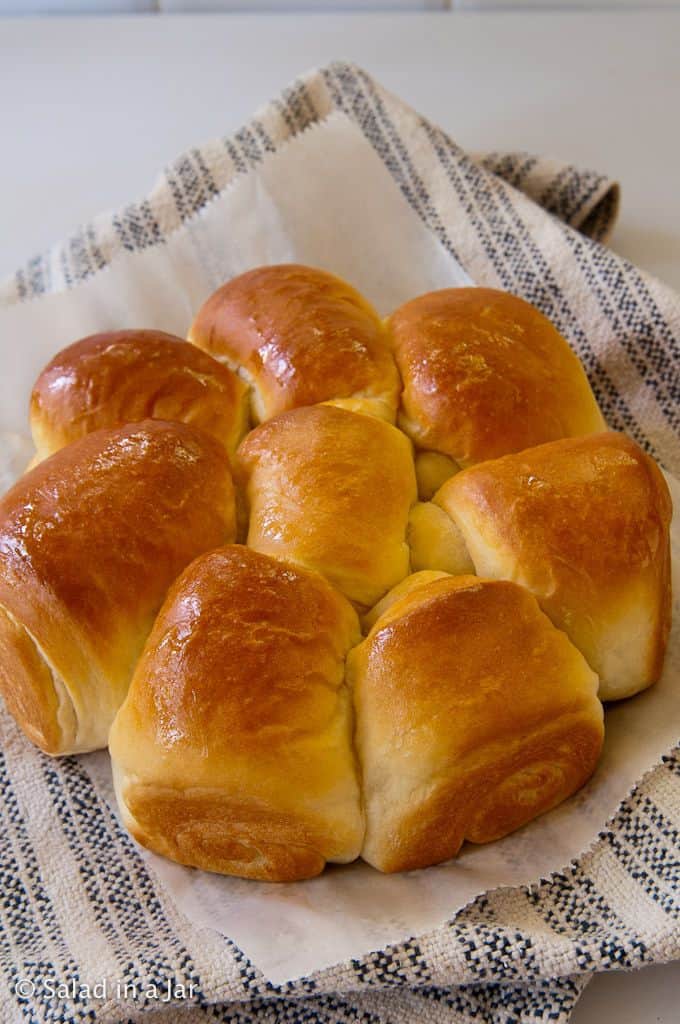 ---
Can I make these rolls ahead of time?
Yes. When the dough cycle is complete, let it rise, and shape into rolls. Cover and refrigerate. When ready to bake, allow the shaped rolls to come to room temperature (2-3 hours). Let them rise until almost double before baking as usual.
Instead of chilling the rolls in the fridge, you can freeze the shaped rolls. I place them on a tray and freeze them until they are hard. Remove them from the tray and drop them into a plastic bag.
When you're ready for hot rolls, take out as many rolls as you need. Allow them to thaw (2-1/2 to 3-1/2 hours) and bake as instructed.
---
How to mix soft bread machine rolls: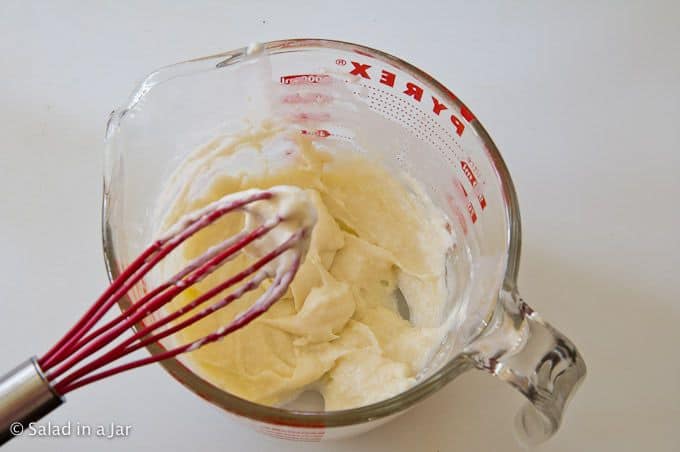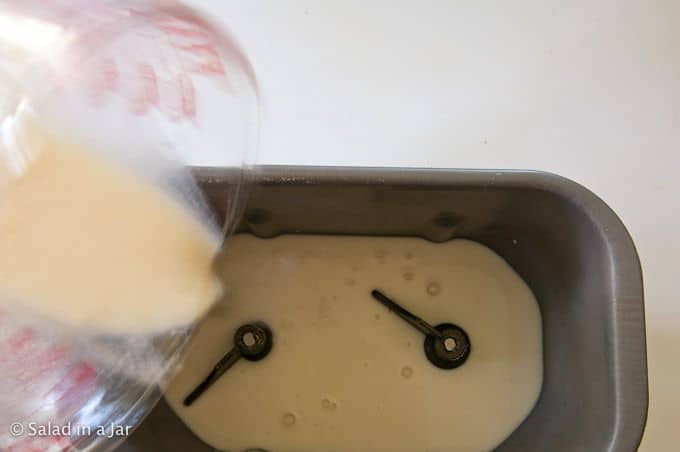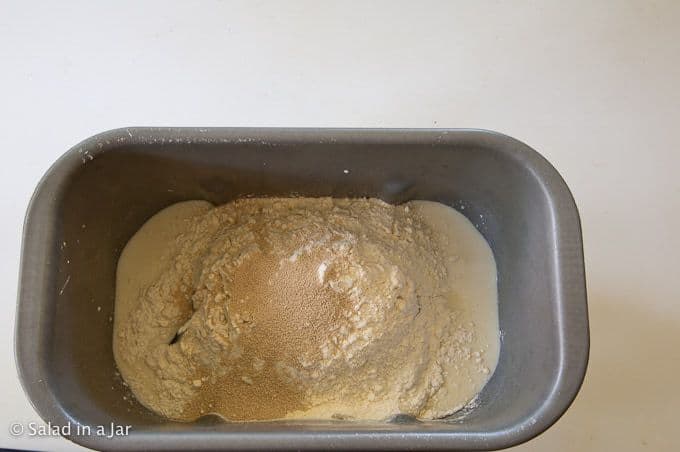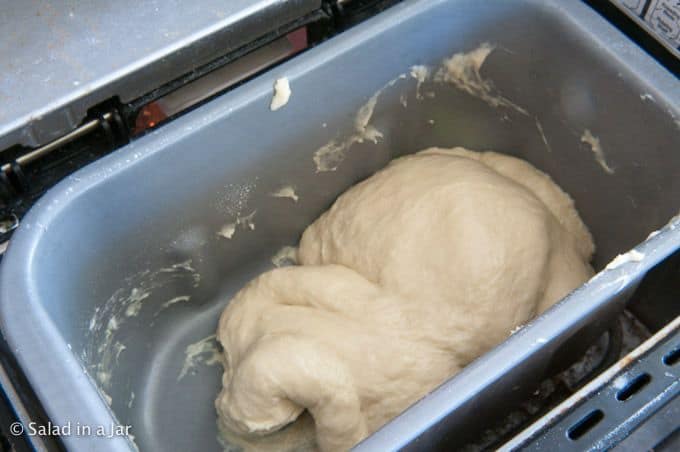 The dough should look similar to this picture when the kneading has finished.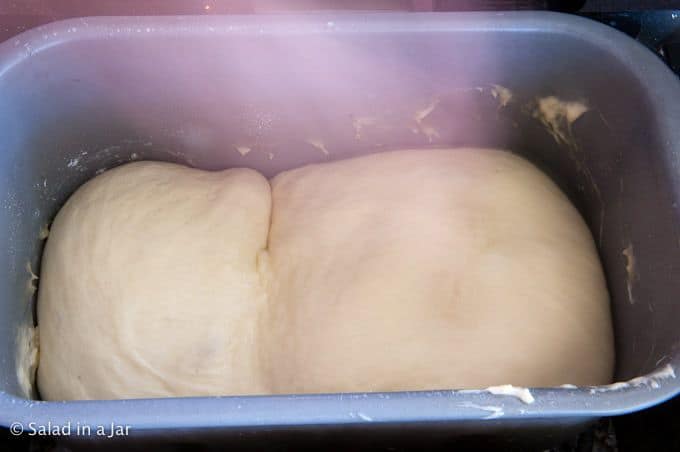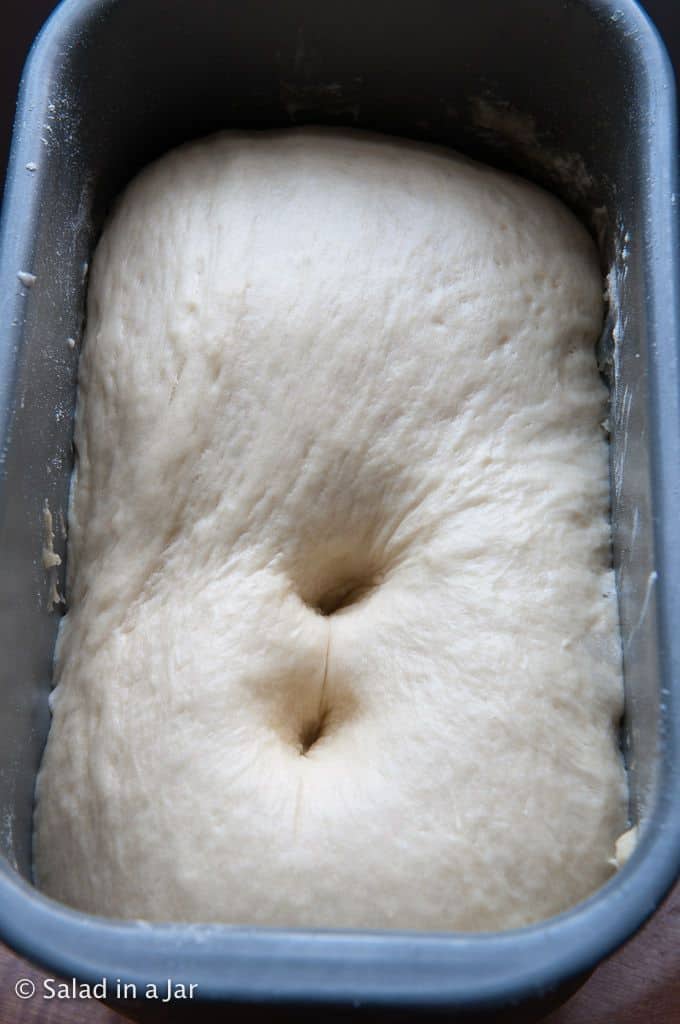 ---
How to shape the Tangzhong dough: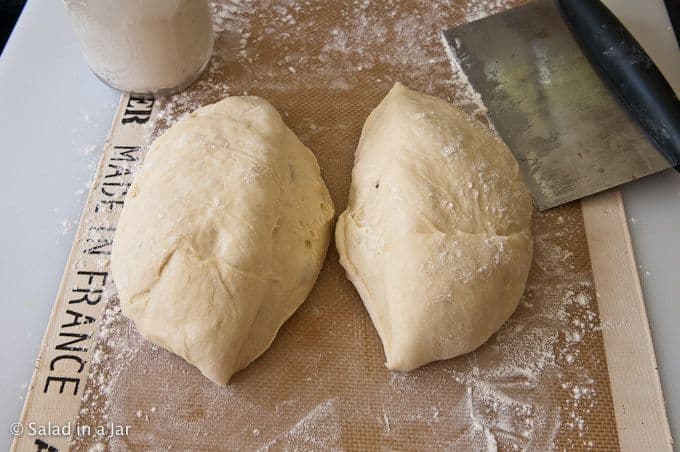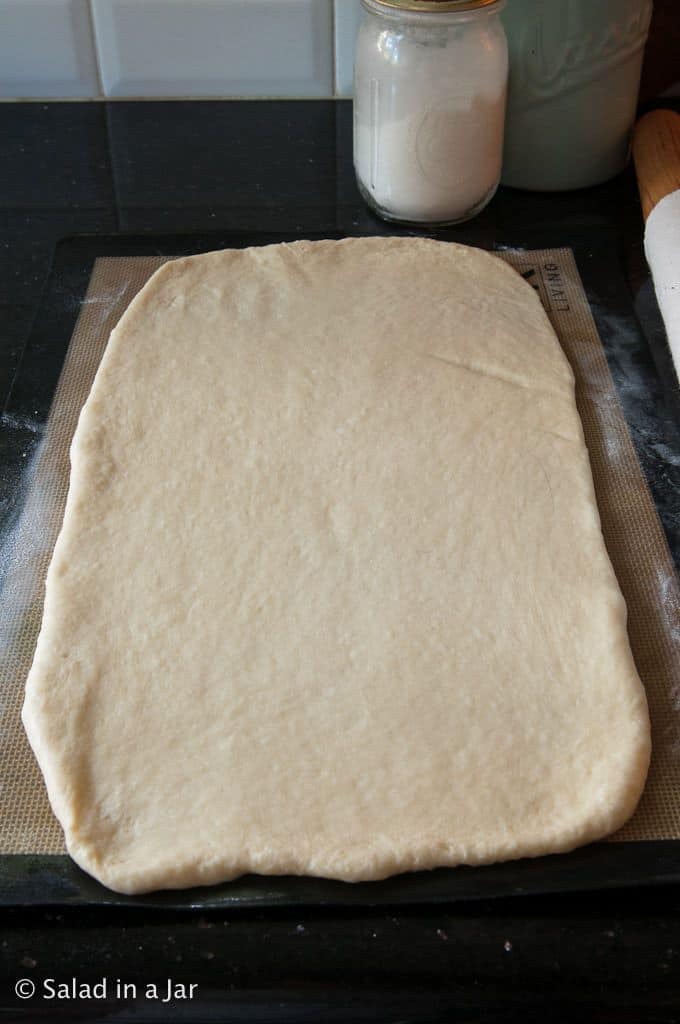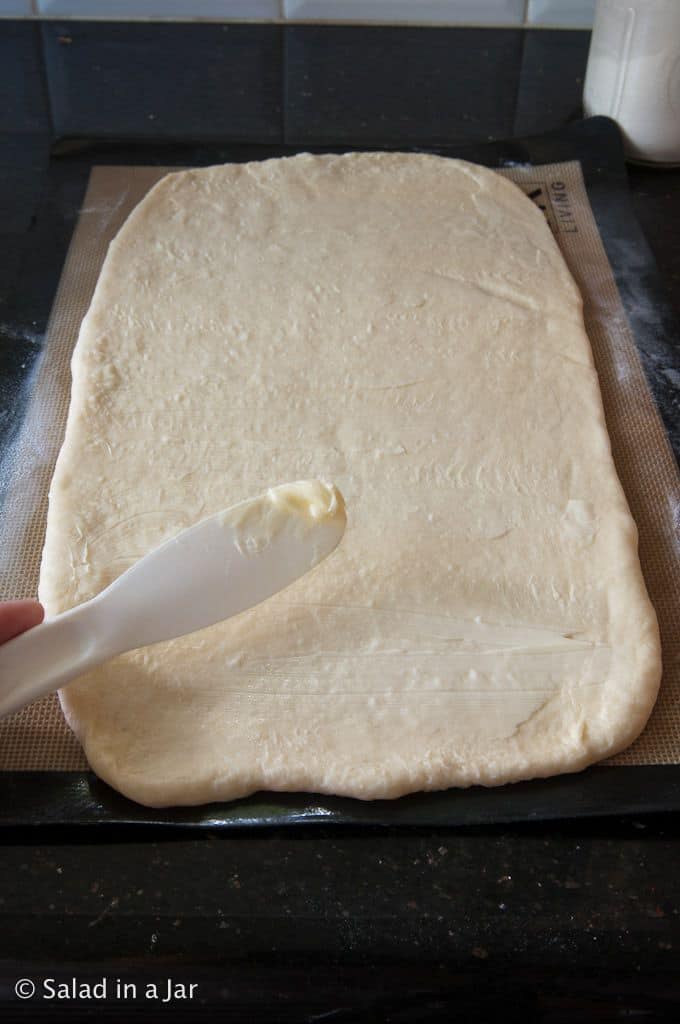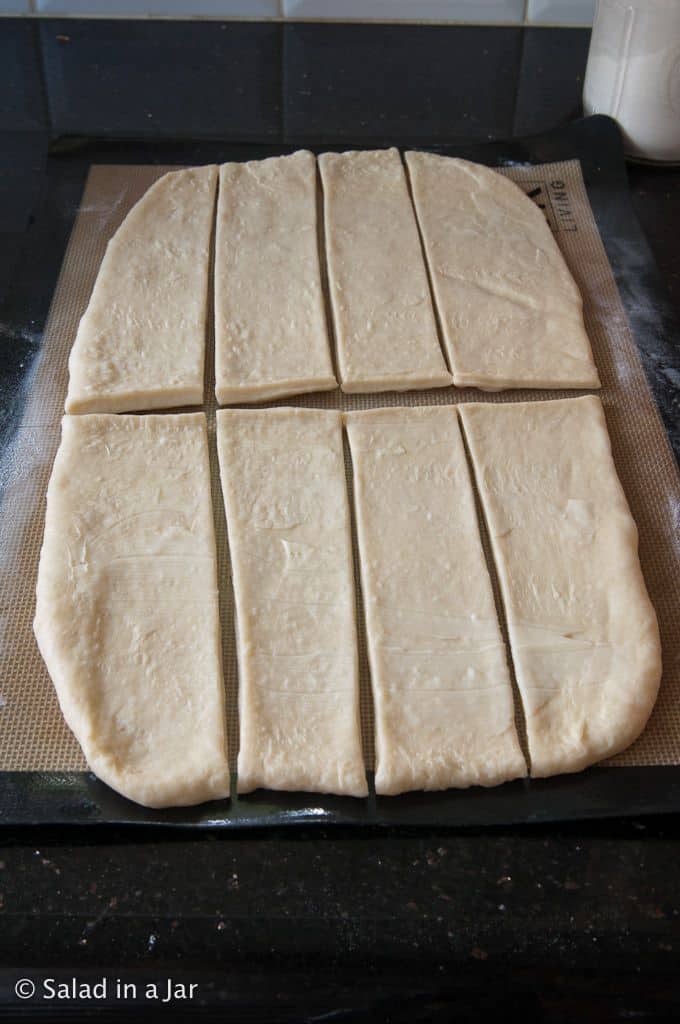 3. Divide into 4 long strips, then make 1 cut through the middle of the strips to make 8 strips.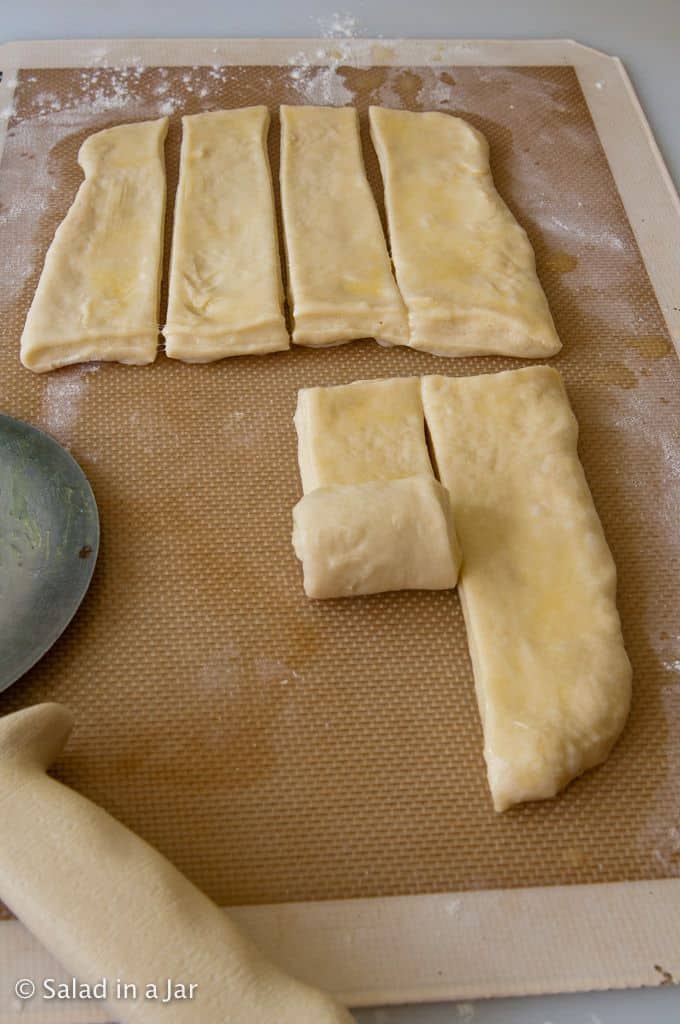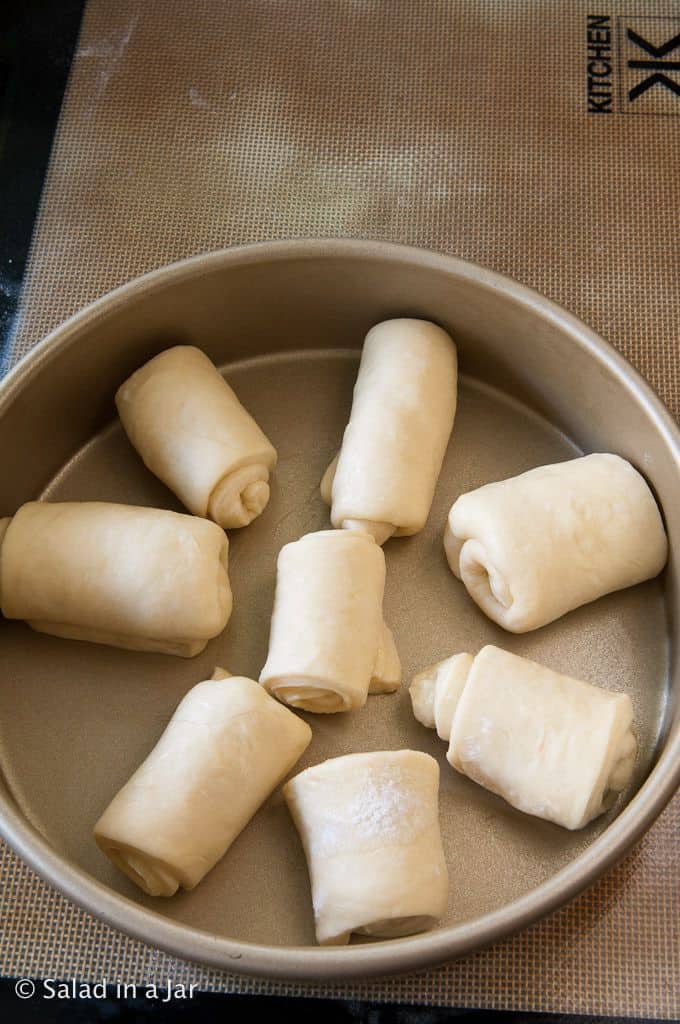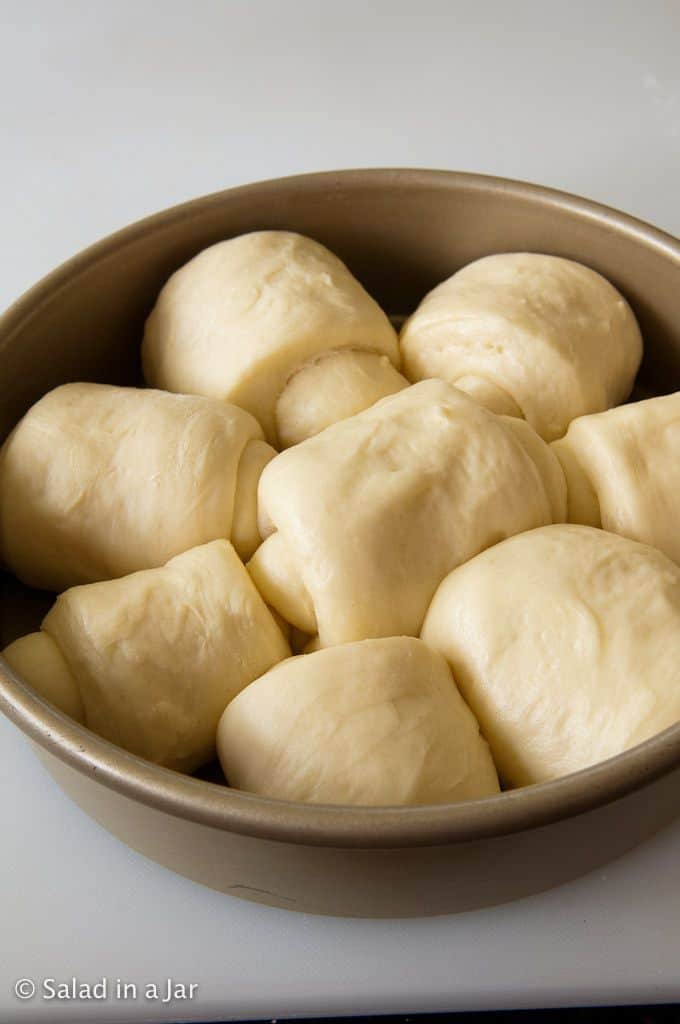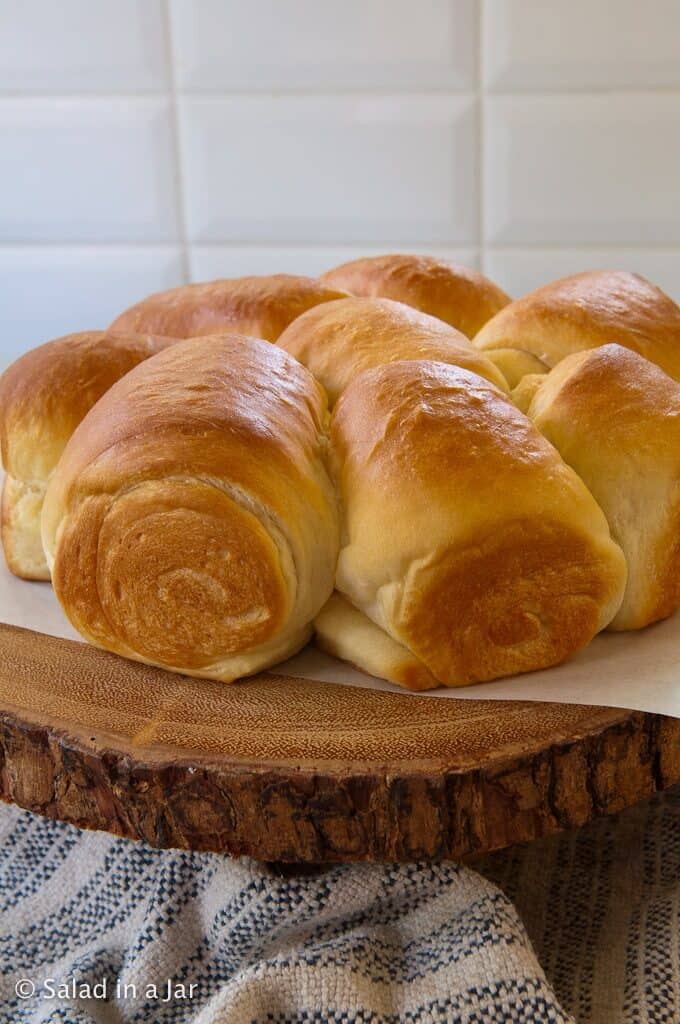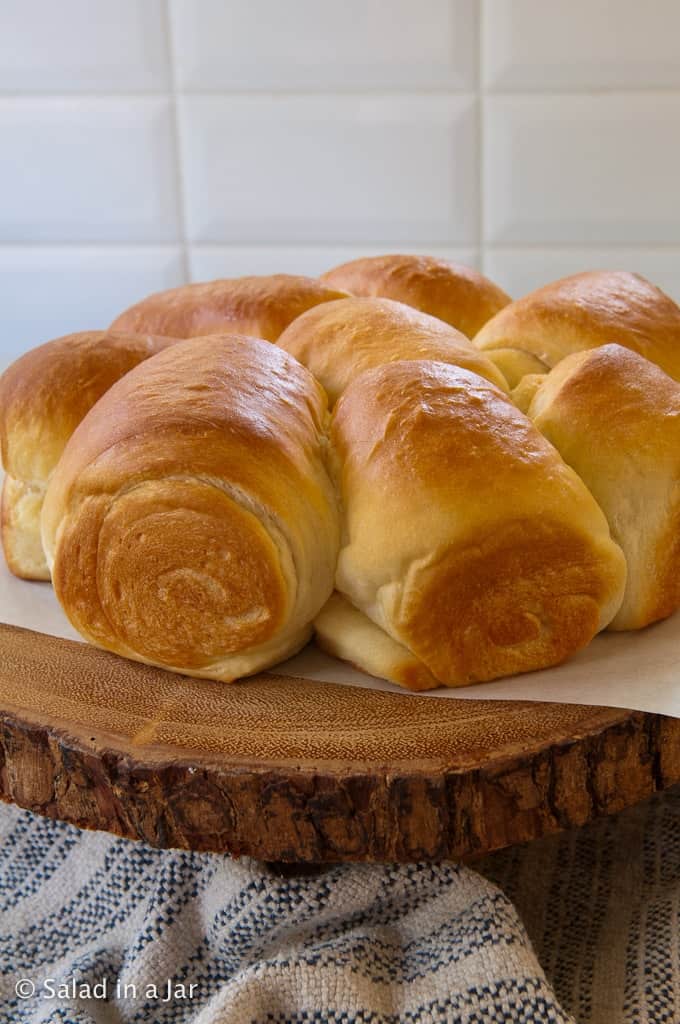 ---
Baking Tips
1. If rolls are getting too brown…
If rolls are getting too brown before time is up, lay a piece of foil loosely on top. Be sure they are done in the middle before you pull them out of the oven. "Doughy" interiors will cause them to cave in as they cool.
2. Having difficulty knowing when your homemade bread is baked through?
Buy yourself a quick-read digital thermometer. Here's another that's less expensive. (paid links) Bread should be around 185-190˚ F in the oven.
I highly recommend this method if you are an inexperienced baker or even if you are experienced. Since I started testing my bread with a thermometer, raw bread is past history in my kitchen.
3. Dump rolls onto a cooling rack 5 minutes out of the oven
Leaving rolls in the pan too long after baked will cause them to sweat and have soggy bottoms.
---
More Homemade Yeast Rolls:
---
Did you try this recipe and enjoy it? Consider helping other readers (and me) by returning to this post. Leave a rating on the recipe card itself underneath the picture. No comment required.
If you have a question or tip to share, please leave it in the regular comments after the recipe so I can answer back. Or email me: paula at saladinajar.com.

Thank you for visiting!
Paula
---