Preview: Leftover Steak Soup combines the flavor of a steak with the umami of mushrooms. Adding tangy sour cream as the final touch creates a tasty gravy for dipping homemade French Bread or Ciabatta.
Our Christmas is over, the decorations are boxed and stashed back into the attic, but my fridge is still reeling from excess food, specifically leftover rib roast. It was delicious but too big for one meal.
Are you like me and wondering what to do with leftover steak? That's why this recipe was born.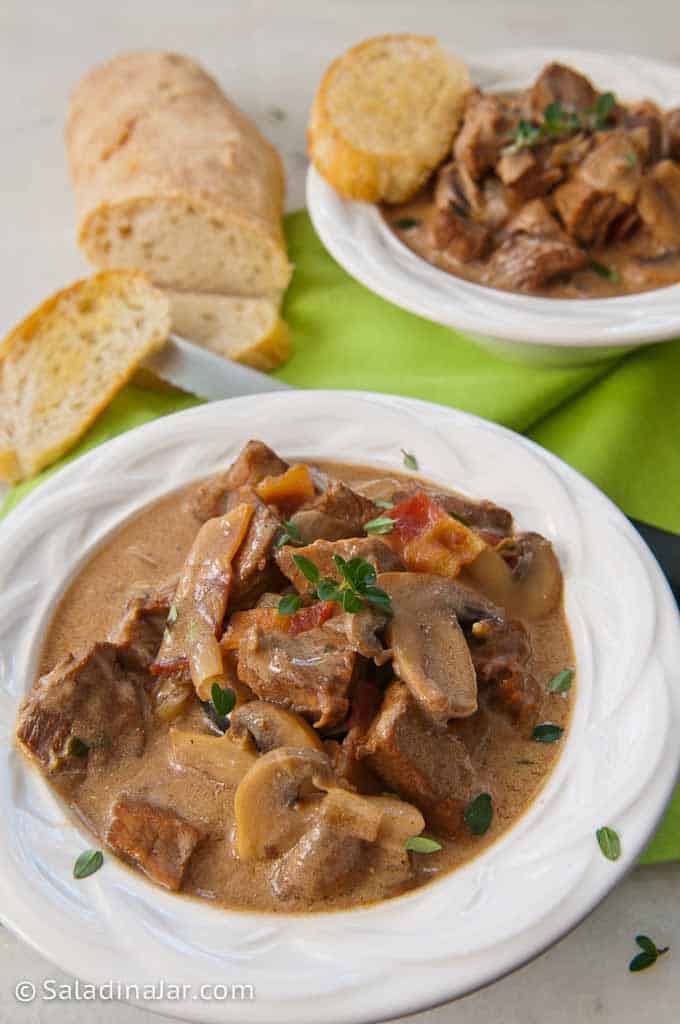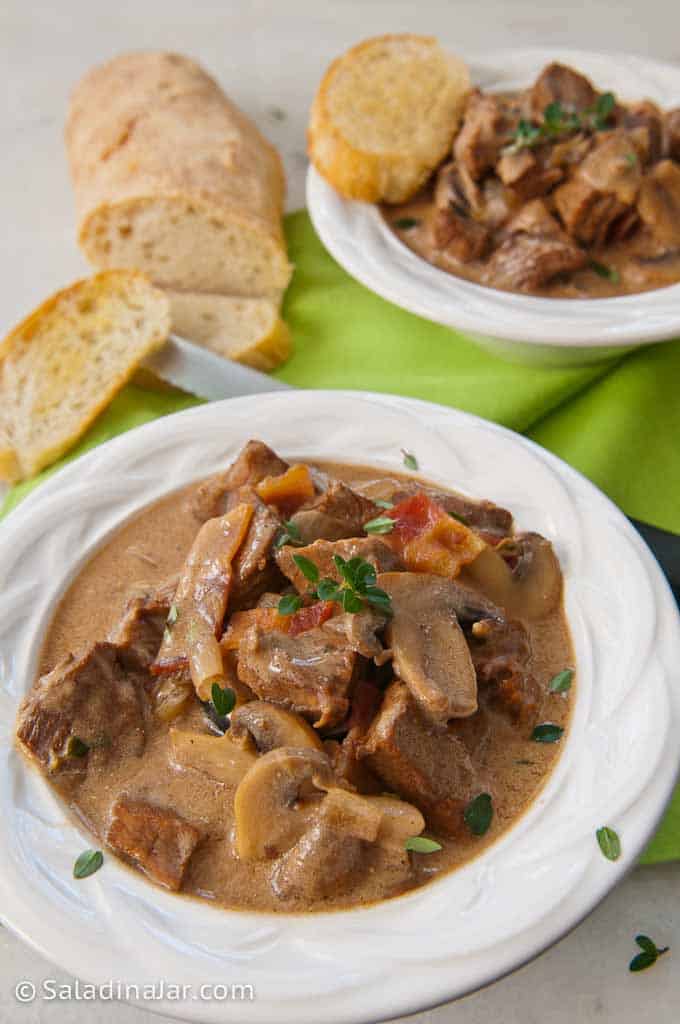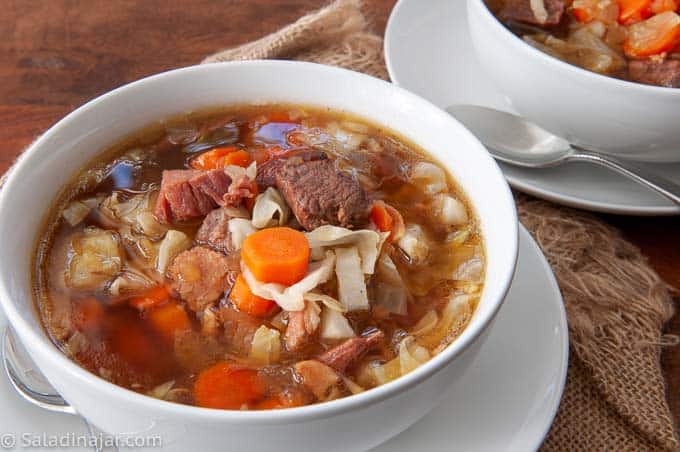 Recycling a Christmas Rib Roast
The preparation of this soup is quick because the meat is already cooked. Use any kind of leftover or pre-cooked steak you have on hand. Even leftover roast would be delicious.
Herbs, spices, and a splash of red wine make the soup more interesting. Although I specify fresh herbs, you can substitute dried herbs if that's what you have on hand.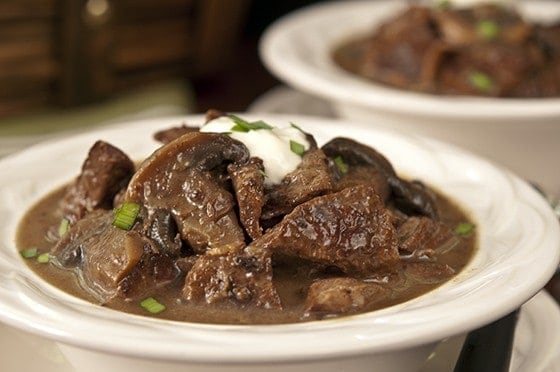 How to assemble Leftover Steak Soup:
Hopefully, you've got some good rustic or French bread in the house. Toast a slice of chewy bread for dipping in the saucy sour-cream flavored goodness.
You could go in a different direction by dishing up mashed potatoes, noodles or mashed cauliflower in each soup bowl first, then topping with this stroganoff-like soup.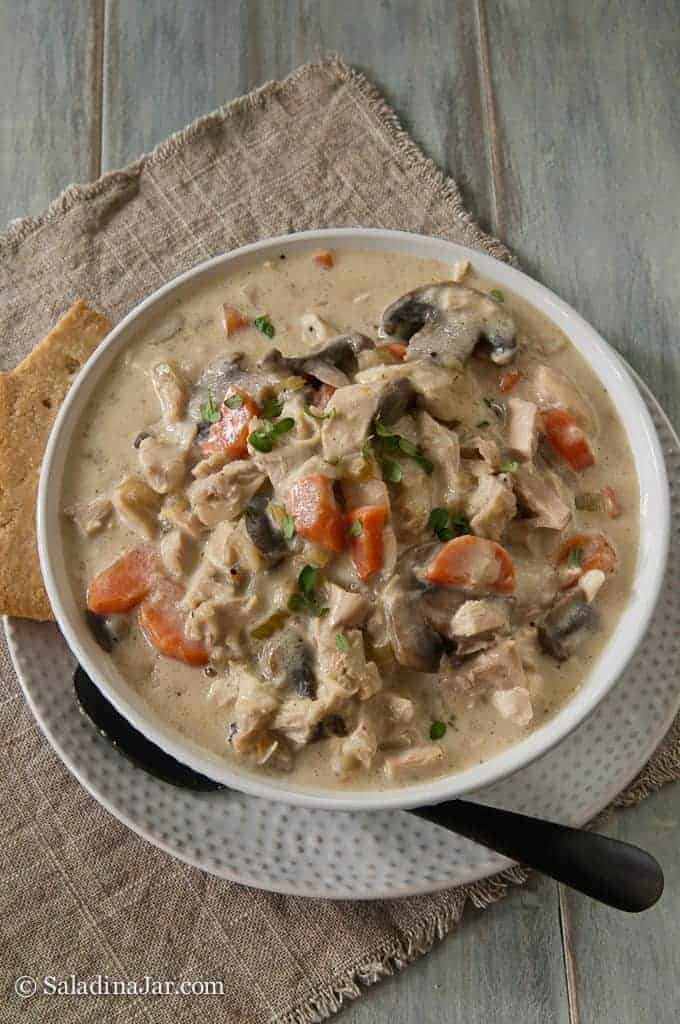 A word of warning: Heating this soup too long will cause certain types of steak to become tough, for example, rib-eye or tenderloin. It doesn't matter so much with a cooked roast meat like chuck.
p.s. No leftover steak? Check out this similar recipe for Steak and Mushroom Soup using a slow cooker and round steak that has not been cooked previously.
Looking for a good bread recipe to dip in your soup?
---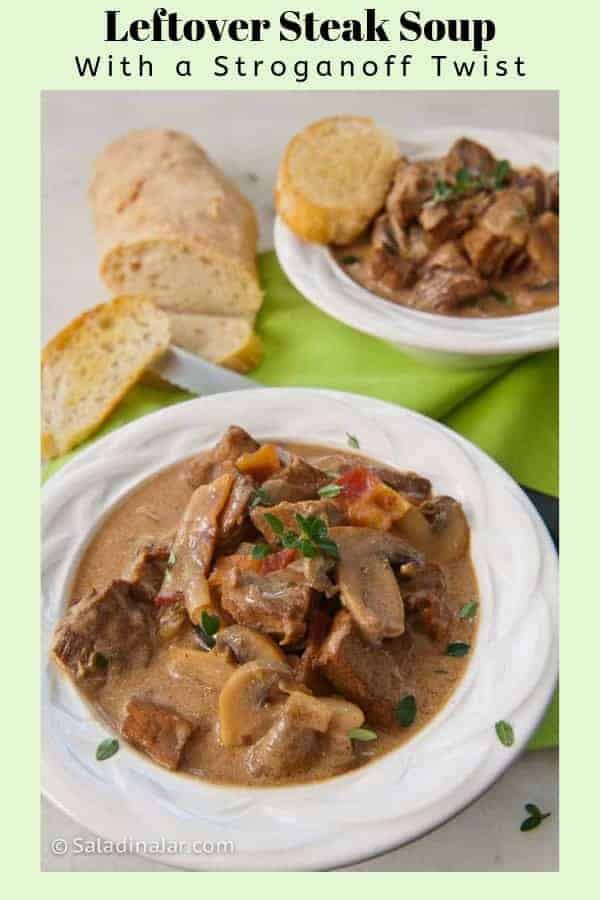 If you enjoyed this recipe, it would help others and me if you gave it a five-star rating inside the recipe card below. 🤩 No comment required. Thank you.

Hope to see you again soon!
Paula
p.s. Questions or suggestions? Please email me: Paula at saladinajar.com.
---