Are you wondering if you need a bread machine? Read about Why I'm In Love With My Bread Maker Machine and why you might need one, too.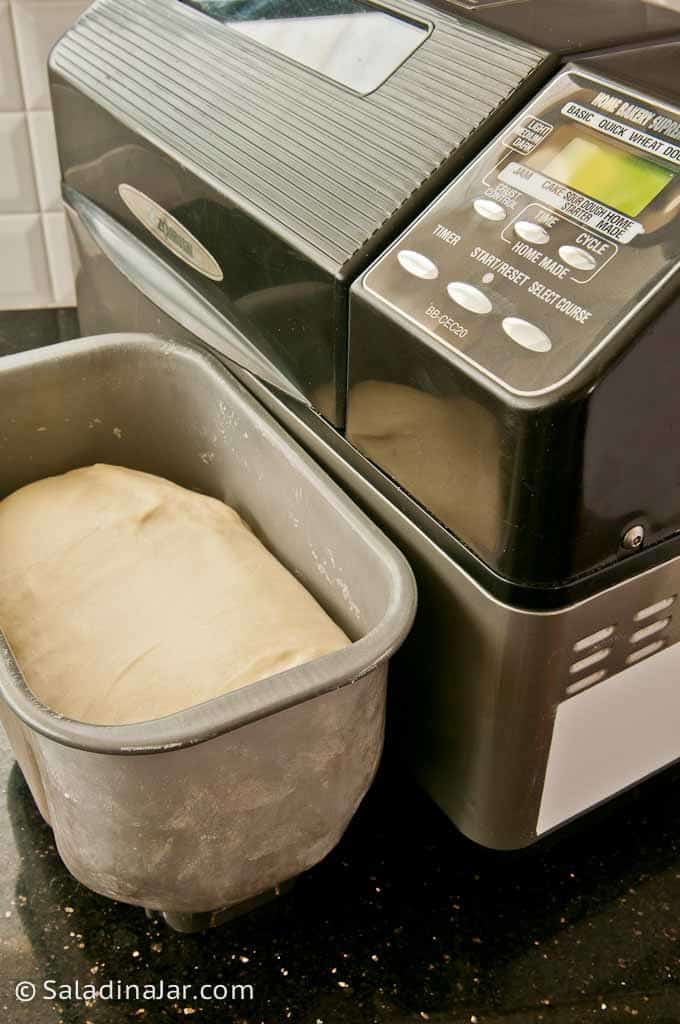 Have you ever eaten bread made and baked in a bread machine?
Were you impressed? If not, let me encourage you to take another look.
How I use a bread maker machine to get dependable results every time:
Use the dough cycle for mixing, kneading, and the first rise. Remove dough, shape it, let it rise again, and finally, bake the bread in a conventional oven.
You may or may not have noticed most of the yeast bread recipes on this blog are written for a bread machine. Not only do I love how easy it makes bread, but apparently, I don't need to knead.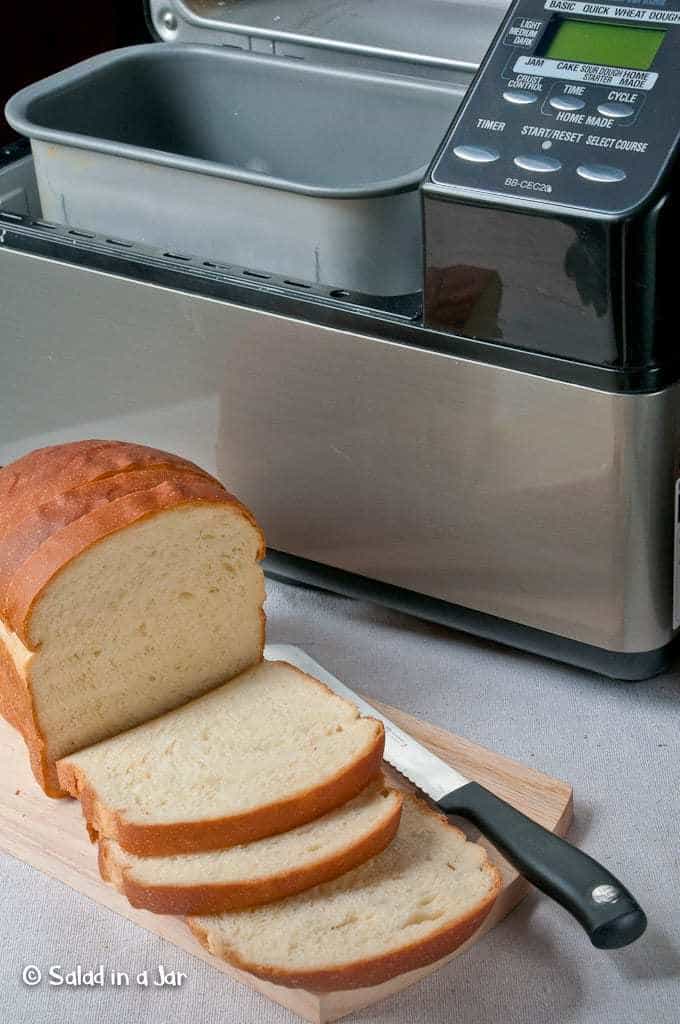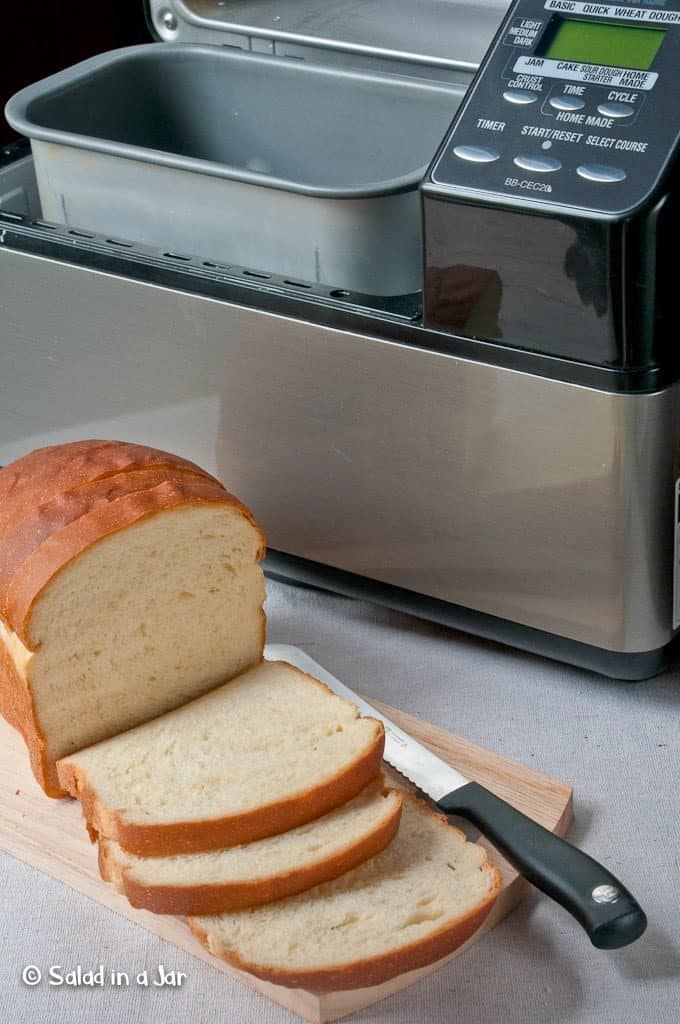 Are the benefits of making bread by hand overrated?
Probably not. If that's what you prefer, my hat's off to you. Please invite me over when your bread comes out of the oven and I'll help you eat it.
Nevertheless, the alleged therapeutic advantages of using my own two hands to work the dough are wasted on me.
My impatience rarely allows it, and my penchant for quality bread demands the consistency of a bread machine.
Nonetheless, if you love making bread by hand or even with a stand mixer, far be it from me to try to talk you out of whatever works for you.
On the other hand, when you want homemade bread you can count on to be ready at mealtime, try using a bread machine to mix and knead the dough. With practice, you can expect good texture, height, and superb flavor.
Did you notice I didn't say "bake" the bread in your bread machine in the last paragraph?
Three Reasons I Don't Care for Bread "Baked" in a Bread Machine:
I'm not fond of strangely shaped bread and/or the unsightly hole left in the bottom of the loaf where the blade was inserted.
The crust is often thick and tough.
Usually, I want dinner rolls or some kind of specialty shape so actually baking in a bread machine is not even a choice.
So here we go…
5 Reasons Why I Love My Bread Maker Machine:
#1
Simple assembly. Simple clean-up.
First, dump all ingredients in at once. No need to dissolve the yeast. Then, close the lid keeping the flour mess inside. The result? Only one pan and one blade to clean.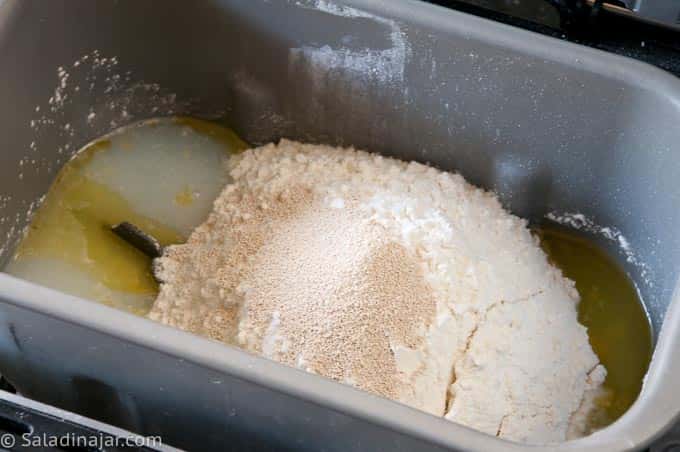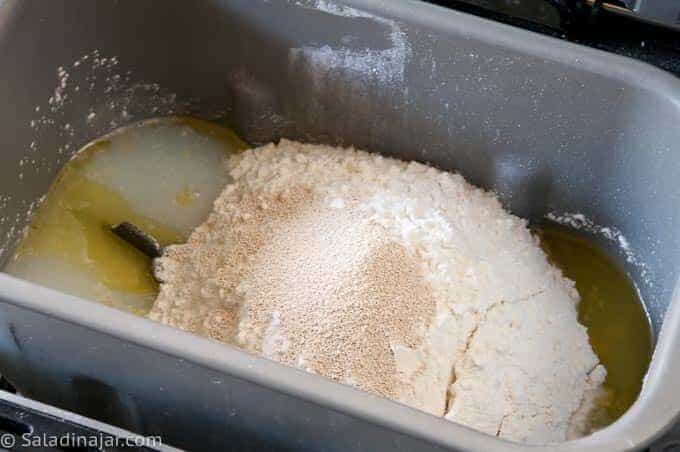 #2
Less hands-on time.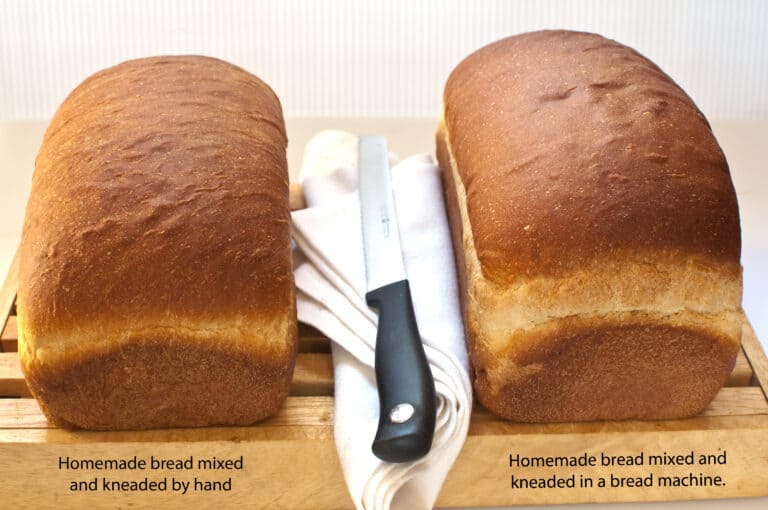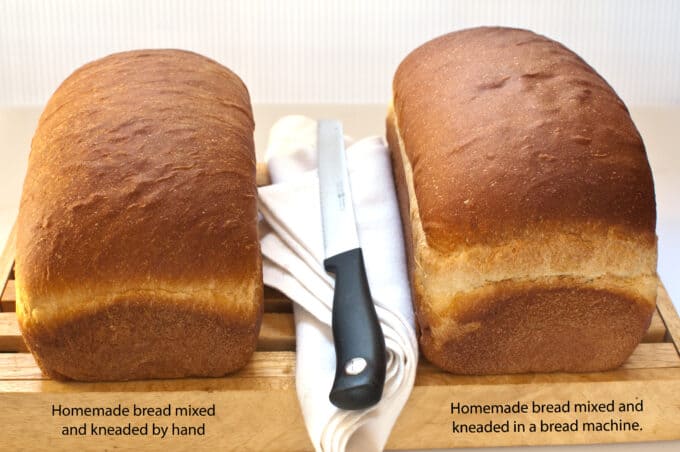 3.
Bread rises higher and texture is finer.
(See post by King Arthur Flour for similar experiment and results) Just take a look at the Sweet-Milk Soft White Bread on the right below.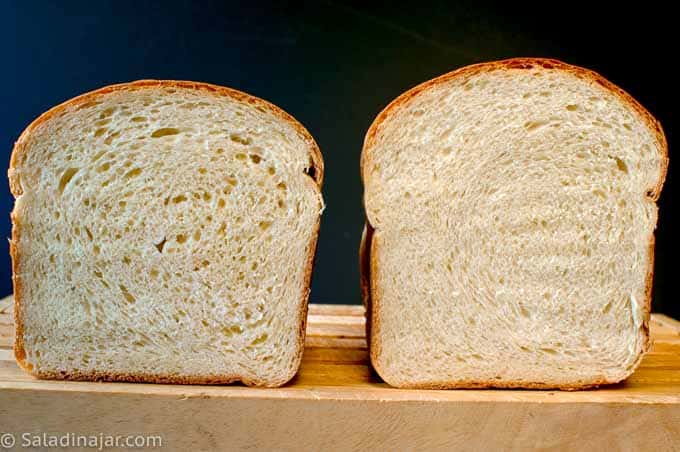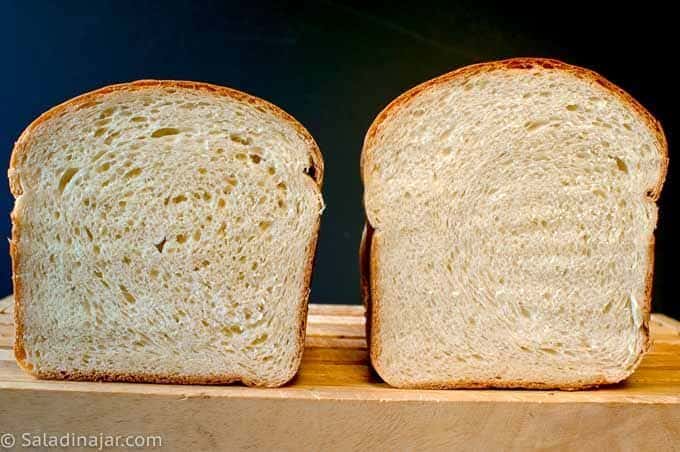 4.
Minimal attention to the process is required.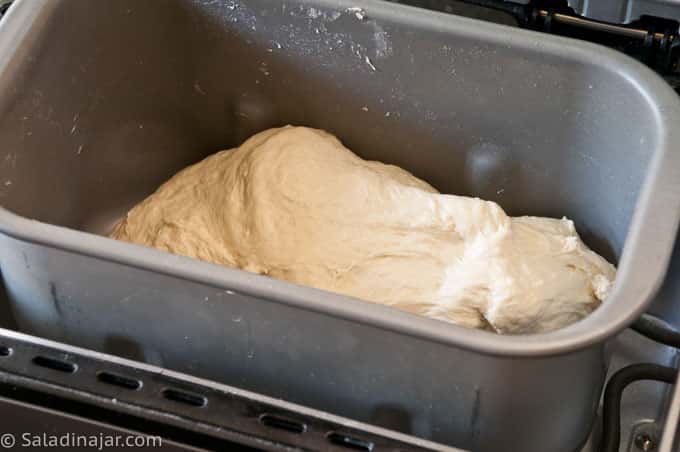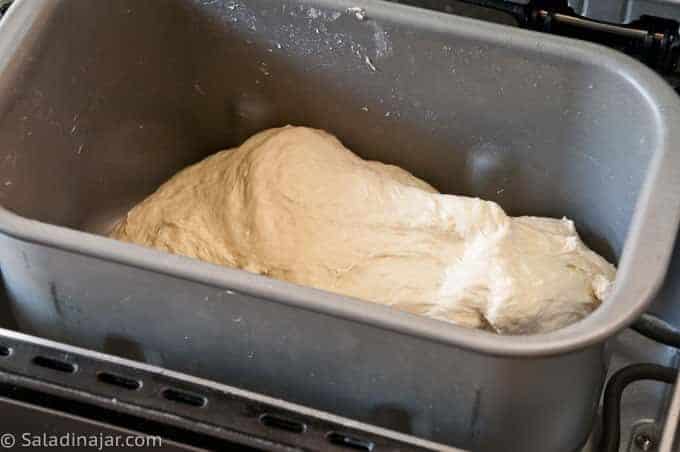 For this reason alone, I prefer a bread machine over a stand mixer although a Kitchen Aid will do a nice job once you get the hang of it.
Changing mixing speeds and blades are a non-issue with a bread machine.
Furthermore, you will no longer need to grease a bowl, find a cover, or look for a warm place for the proofing stage.
The bread machine takes care of the mixing automatically. A peek or two under the lid about 5-10 minutes into the dough cycle is all that's necessary.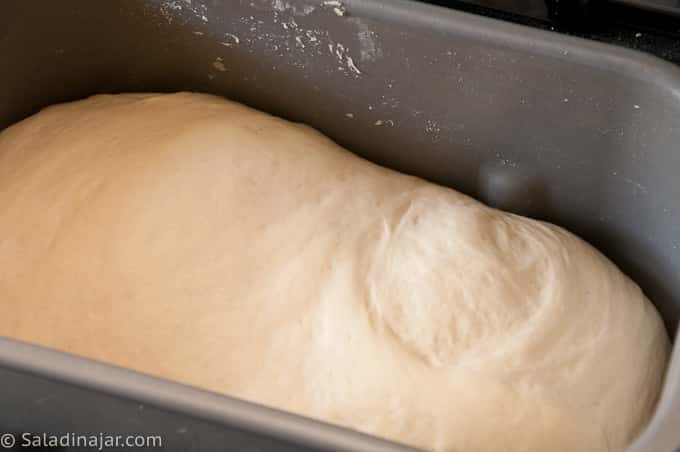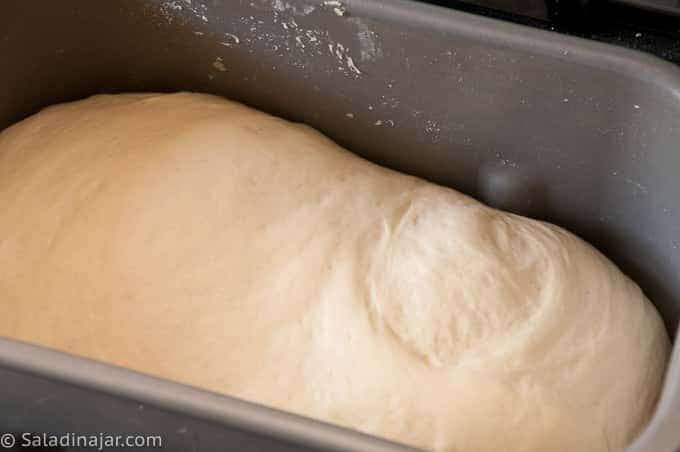 5.
Bread machines have useful timers.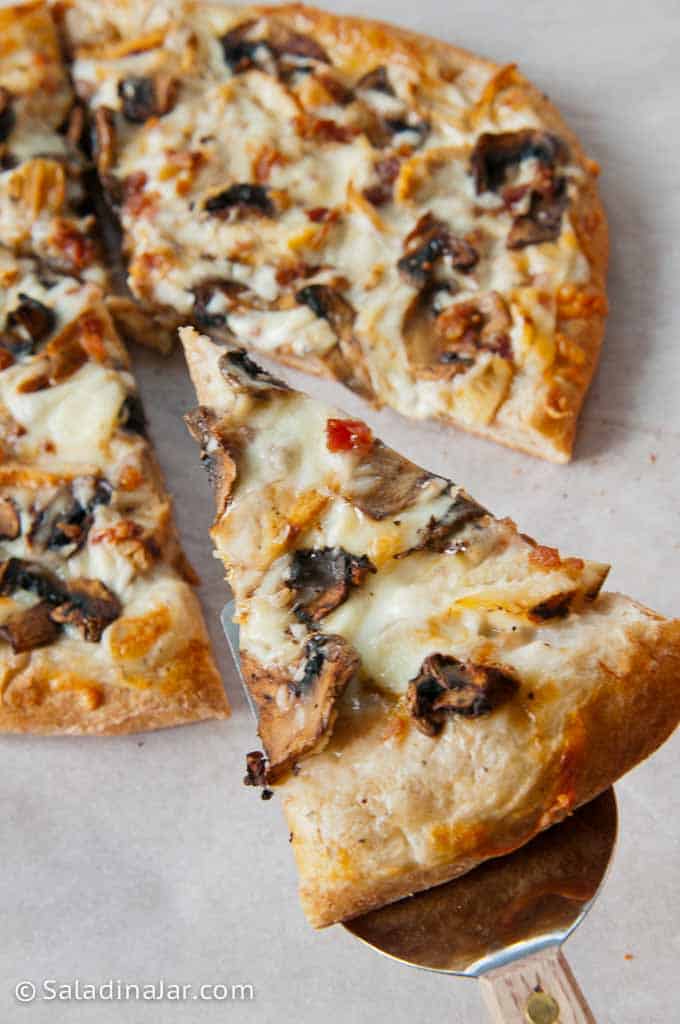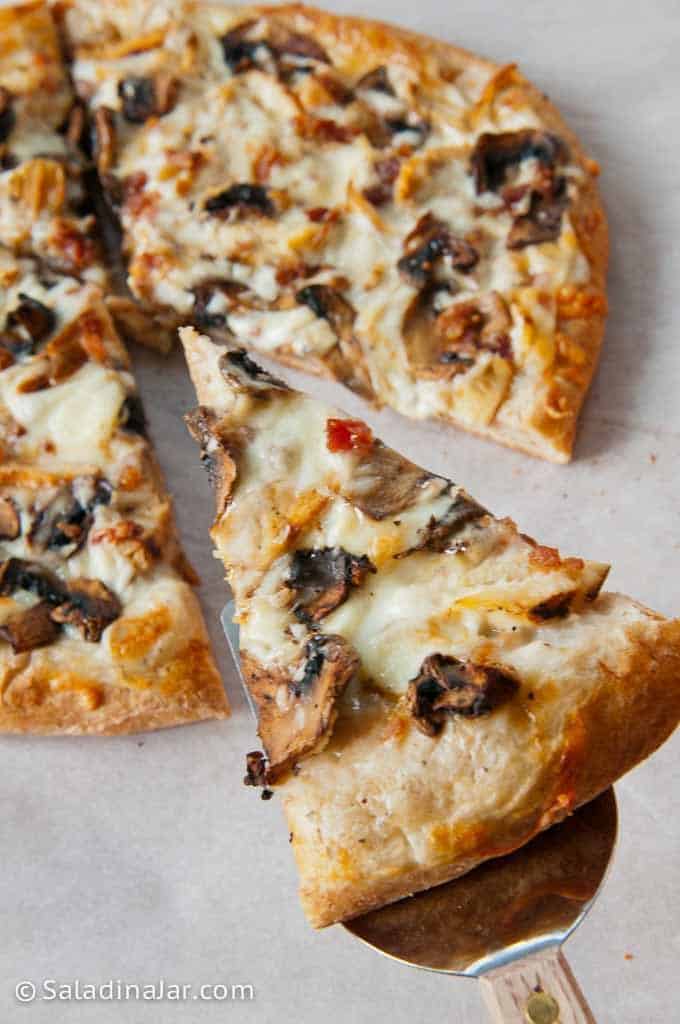 You can do cool things like having My Favorite Pizza Dough ready to roll out when you walk in the door from a long day at work.
Another example…
I often throw ingredients for My Favorite Dinner Rolls into the bread machine pan before church. Upon arriving home 2-3 hours later, the risen dough is ready to form into the shape of my choice.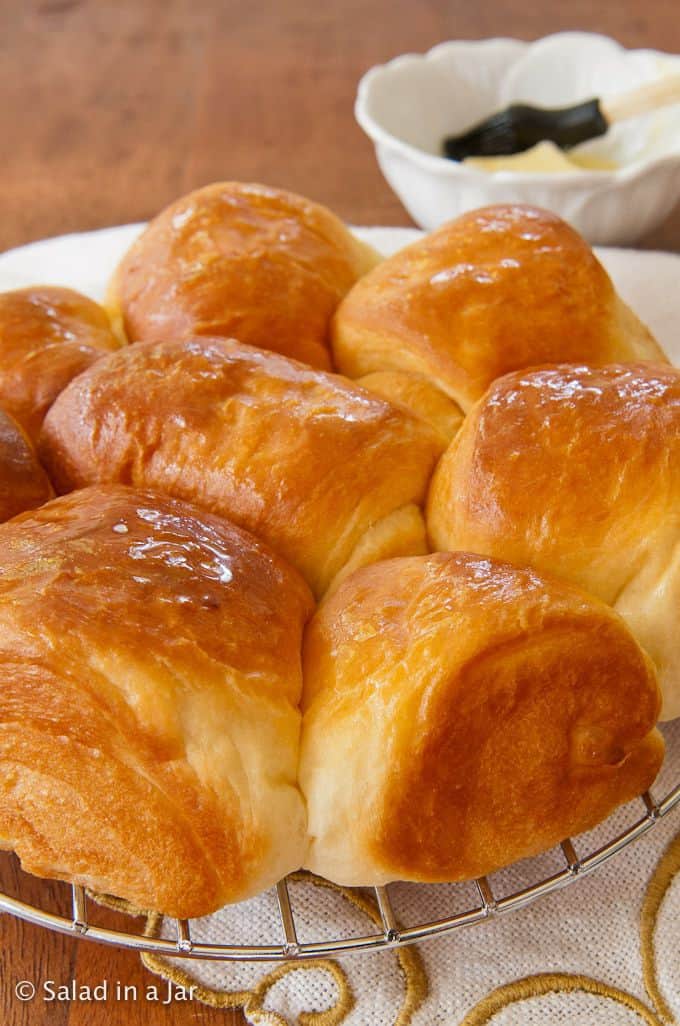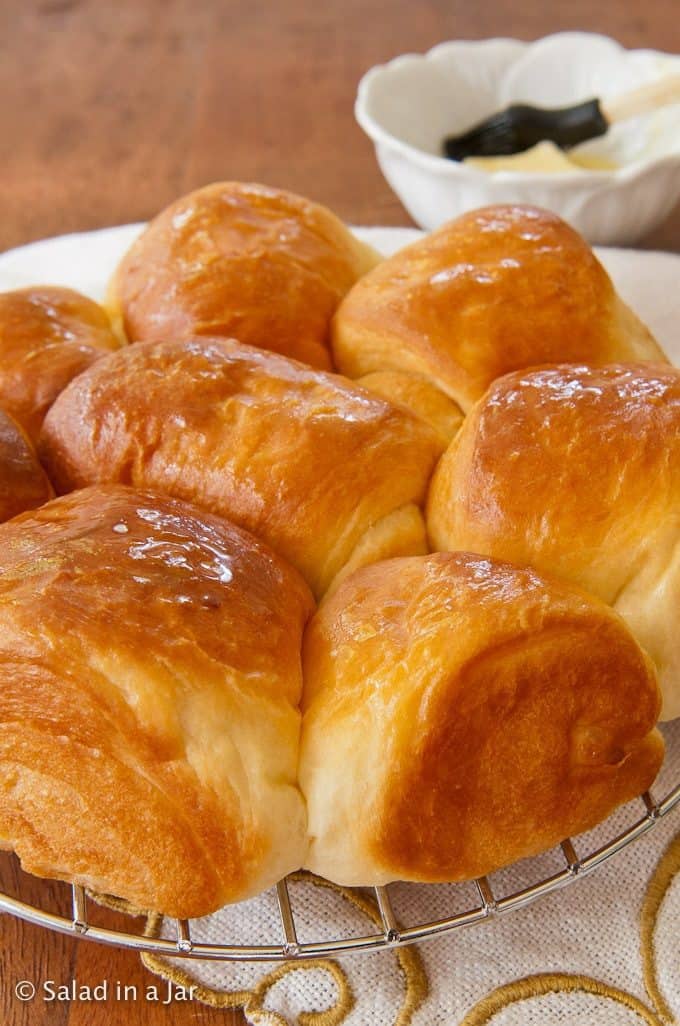 Do you still have questions about bread machines?
1. The times I tried to make bread in a bread machine, it turned out like a brick. Who needs it?
Using the automatic cycle on a bread machine from start to finish is fraught with pitfalls. Although you might get lucky and it works, often it doesn't. I don't care for the odds so I choose to take more control.
2. Which bread machine should I buy?
Check out this post about choosing a machine: Choosing the Right Bread Machine
3. I already have a bread machine but I need some good recipes. So what do you recommend?
Alternatively, go to my recipe index where I have over 50 recipes designed for a bread machine.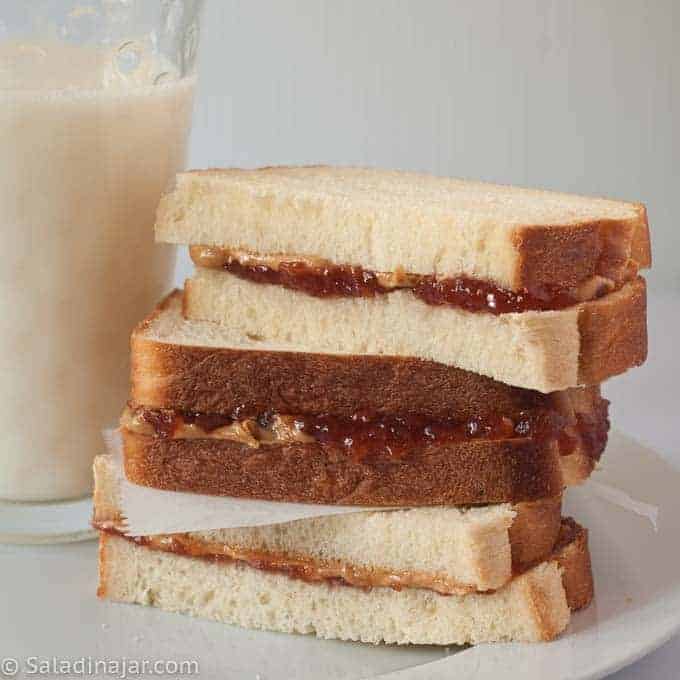 Just so you know, I don't work for any bread machine companies or receive any perks for talking about them with the exception of the Amazon links to my favorite bread machine which does provide a very small commission to anyone who follows the link and buys it from Amazon.