Use the blender and a microwave to make your own lemon, lime, or orange curd at home.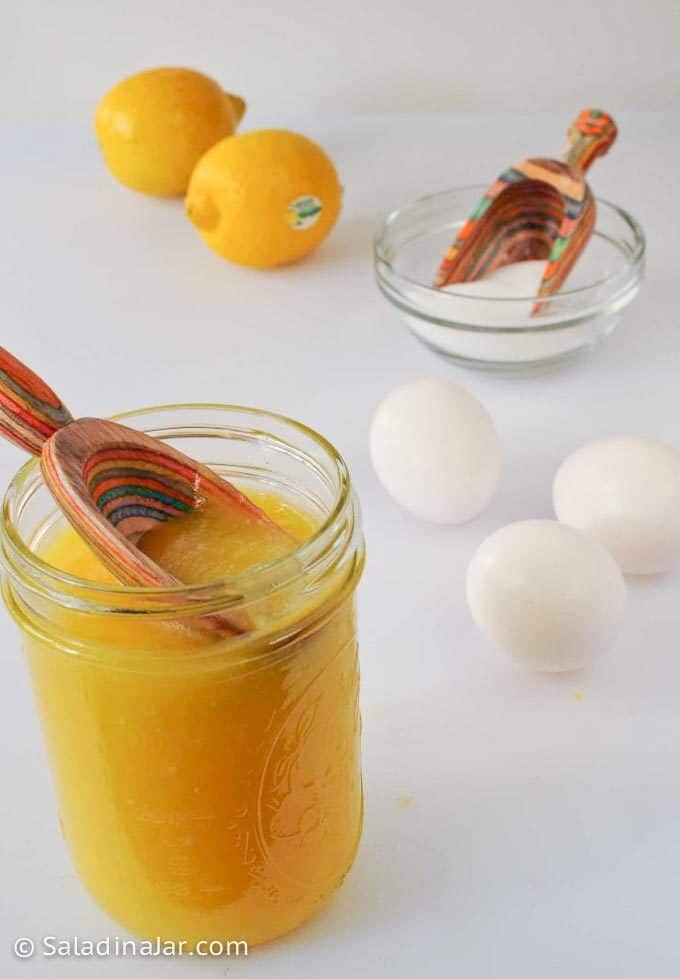 I have a new vice! Microwave Lemon Curd.
Up until now, I always purchased lemon curd in a jar from the grocery store. An expensive little jar! But those days may be over.
Using this recipe means variations are numerous. In addition to lime curd or orange curd, consider strawberry, raspberry or cherry juice.
---
4 different ways you can use Microwave Lemon Curd…
Add to yogurt. For example, a tablespoon of lime yogurt + 3/4 cup plain Greek yogurt + a sprinkle of toasted coconut = fantastic afternoon snack or light dessert.
Substitute for jelly on anything from toast to rolls to waffles.
Filling for a tart or a layer cake.
Make easy, easy lemon (or lime or orange, etc.) squares.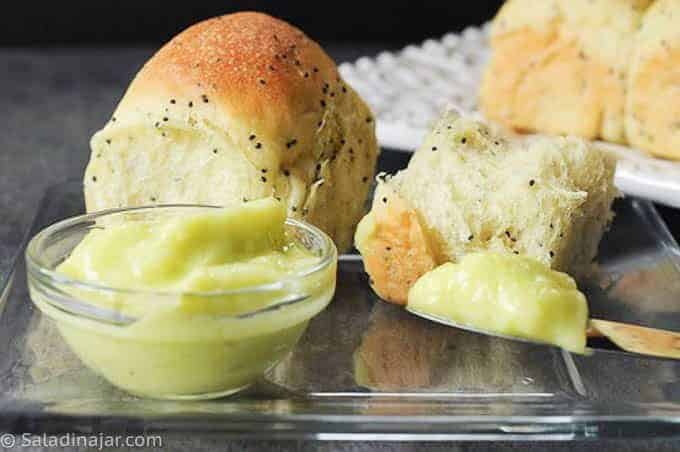 ---
Recipe Tips
You can cook this on top of the stove, but it's easier in the microwave. Use a food processor or blender to mix it up. If you want to get a smooth, creamy texture in the final product, thorough blending is a must.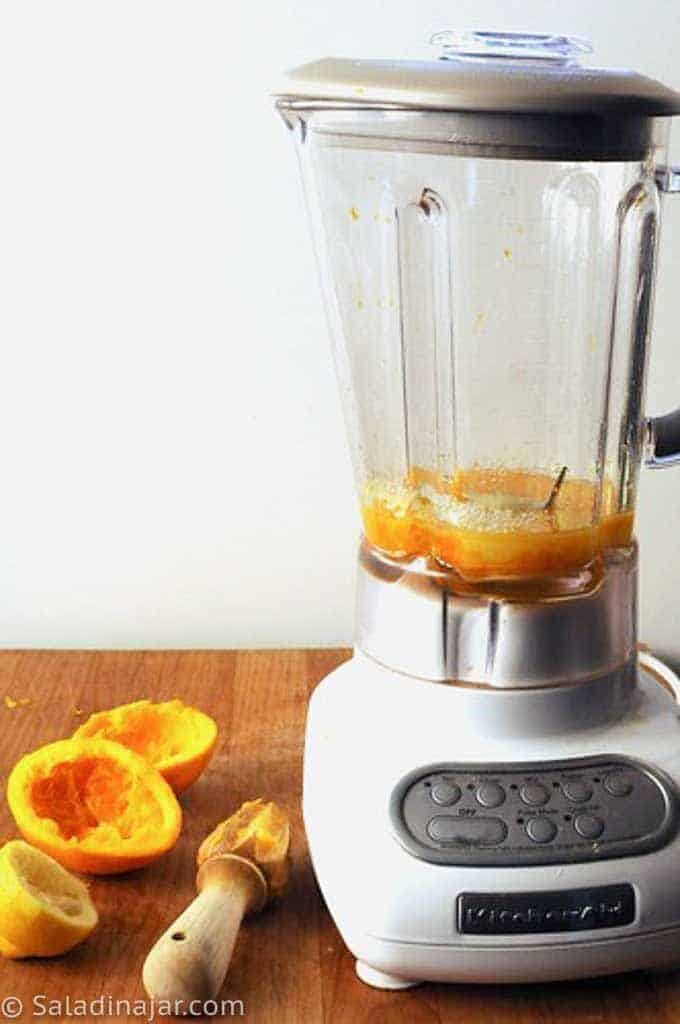 An important note about grating the rind:
I can't overstate the usefulness and desirability of a Microplane grater. It actually makes grating rind an enjoyable experience. No more scraped knuckles or difficult scraping of the rind out of a grater.
Be careful not to grate too deep into the skin of the fruit. The white part adds a bitter taste you want to avoid.
---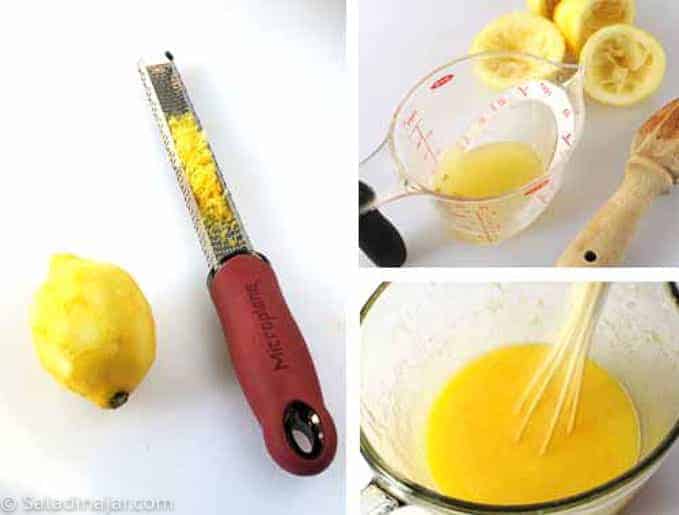 Cooking Microwave Lemon Curd:
Get out your 2-quart batter bowl and a whisk. If you still don't have a large pyrex batter bowl, take yourself down to Wally World and pick one up or click on the link provided. They are cheap and extremely useful in the kitchen–especially if you cook with me.
Unlike cooking on the stove, you won't have to stand over the curd and stir it constantly. No worries about scorching. Check out the recipe below.
Lime Version: Substitute lime juice for the lemon and grated lime for grated lemon.
Orange Version: Grate rind from one orange and one lemon. Substitute orange juice for the lemon juice.
Note: I like to add a touch of food coloring to the lime and orange. Otherwise, they are yellow and look almost identical to the lemon.
BE WARNED that eating with a spoon straight from the jar is not a good idea. It could lead to a downward spiral with unpredictable consequences.
---
More Recipes for Lemon Lovers: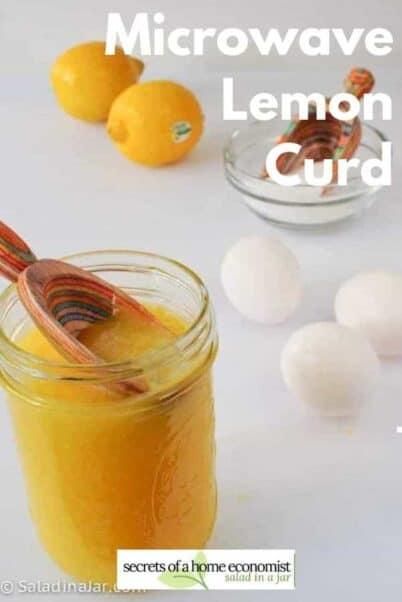 Did you enjoy this recipe? If so, you can help others and myself by leaving a 5-star 🤩 rating in the recipe below. No comments required.
Hope to see you again soon!
Paula
p.s. If you have any questions or suggestions, you can email me privately: paula at saladinajar.com.